It's been a while since I last had a real sight seeing walkabout. Maybe it's the laziness or the fact that it's so humid and hot outdoors or I'm just getting too comfy with my apartment. Then again, one of my colleagues told me recently that I seemed to have put on weight since I joined the company. That's was sad news for me since I've been trying hard to reduce. Even with all the exercise that I've been doing, it didn't seemed to have made any improvement on trimming down the fats nor reducing my weight.
I knew I had to do more walking and jogging; not just on the weekend but also during the weekdays. That's what I'm trying to do. Or at least I'm telling myself I need to do.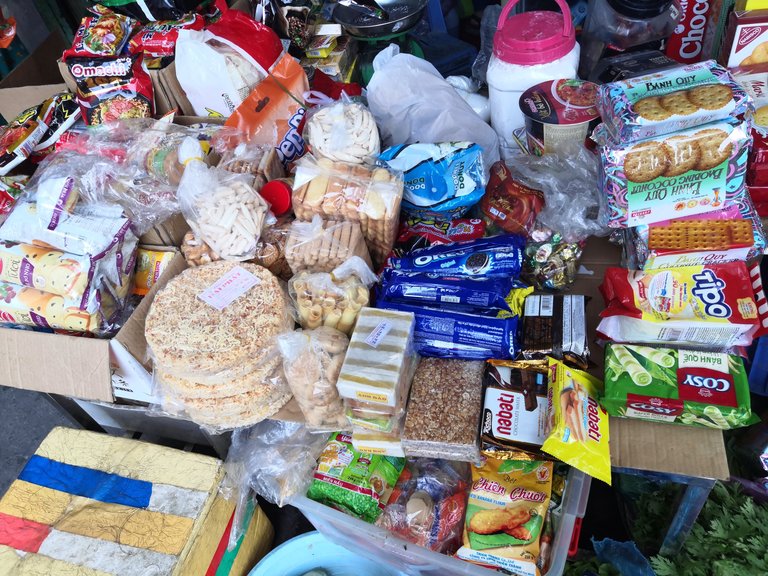 Since, grocery shopping is one of my now favorite things to do; it seems only right to take lots of photos of stores. And this particular store caught my interest. The dried good displayed outside the store was arranged for passerby like me. There were food stuff ranging from cookies to noodles to spices to canned food. Some I recognised while others are just very foreign to me.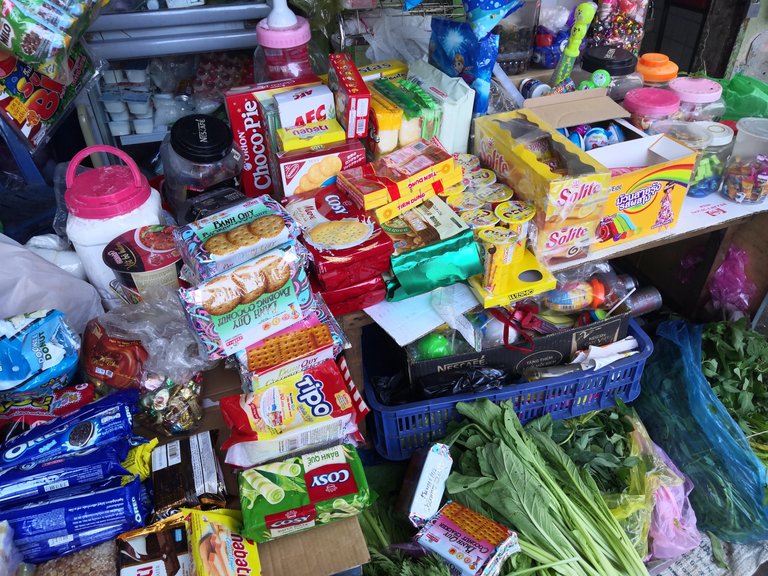 On the floor itself are displays of fresh vegetables which one can also purchase. It's interesting to see how such stores are indeed a common sight in Vietnam; at least in the outskirt areas of Saigon. Locals rely on these stores to get their daily dried provisions because large supermarkets are hard to find and it isn't in their nature to go to such supermarkets for grocery shopping. They prefer to just walk down the street and buy provisions in small portions; enough to cook the meal for the day. I realised that it's mainly because many of them do not even have a fridge or the space to store provisions in their homes. As such, they have to buy their provisions daily and cook it completely.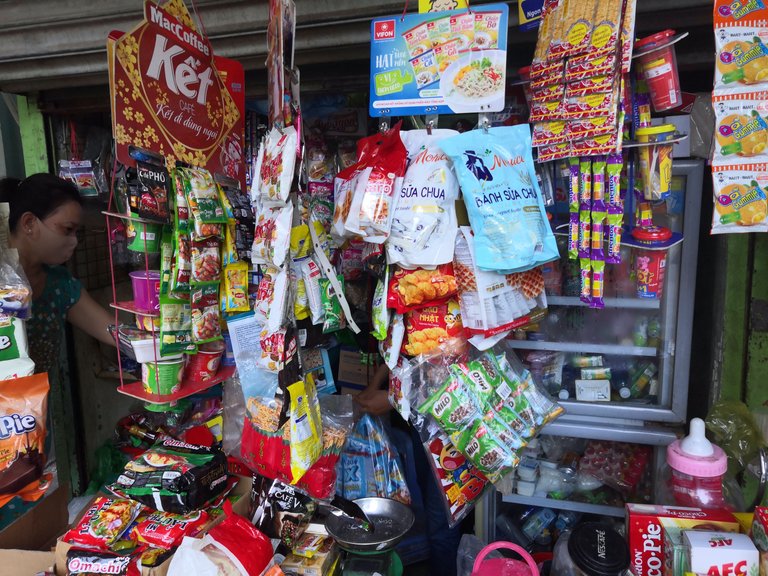 Isn't this a good sight to enjoy during a walkabout. Not the usual exercise I was expecting but at least it gets me out of the house and the window shopping made me walk and sweat 😆 I really have to make more effort to jog or at least walk more. I hate it when someone tells me I've gained weight.
---