Well yep! Genshin Impact v1.6 finally went live hours ago. I for one has actually not yet checked what new things are added on the game but I did took a quick look as to who is the featured 5-star character this time. And as expected, it is KLEE!!!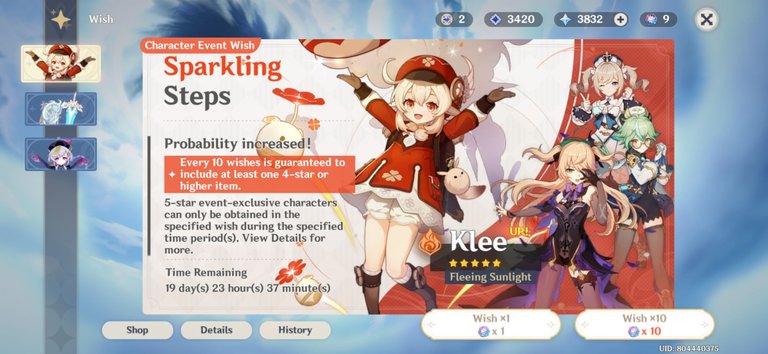 I know a lot of people has been looking forward for KLEE's re-run for months now since KLEE is an insanely good DPS character (don't be fooled by his childlike loli appearance XD) but I am not for the simple reason of "I ALREADY HAVE KLEE"!!! XD
Got him last year on his first banner event. I honestly hated him at first since he is a "GLASS CANNON" (Insane damage but very fragile) but I learned to love him. Now, whenever I do the WEEKLY BOSES and domain runs I always have KLEE on my party. XD
At the moment, I have leveled up his Talents at level 9, 8 and 8 so he is definitely one of the characters I have put in some resources. XD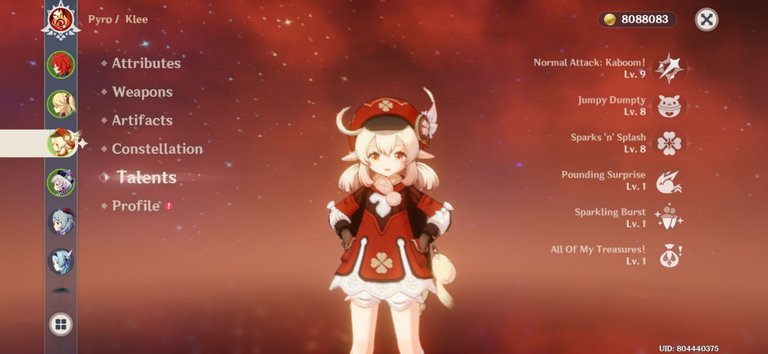 Unfortunately, my artifacts on KLEE is still not that good. I also only equipped him with the 4-star Battle Pass Catalyst weapon SOLAR PEARL so his ATK as you can see below is not that good. I did equip him with decent PYRO artifacts which can still deal considerable amount of damage despite it not being the best artifacts with the stat set KLEE is intended for. XD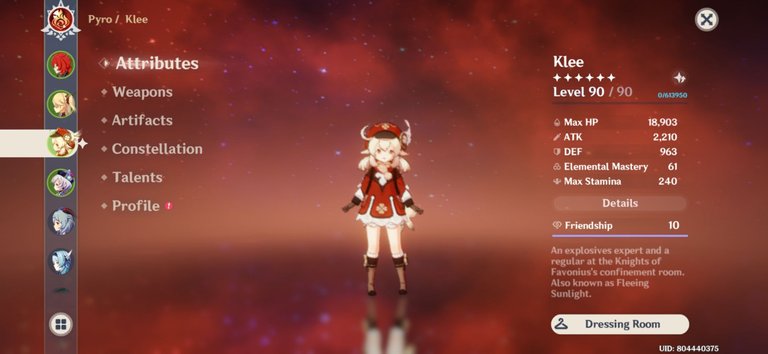 So yeah, easy pass on this banner. At the moment I have pulled 10 times since I got my last 5-star character (EULA) so I would need around 65 more pulls for Soft Pity.
I have already saved around 33 pulls and with KLEE's banner running for 20 days, I could potentially up my saved pulls to 52. Added with the already 10 pulls I have done so far that would give me 62 pulls on the next 5-star to which I think would be AYAKA to which I honestly is hoping to get for months now.
With only ~13 pulls remaining for soft pity I might top-up again just to get a chance to get my dear AYAKA. LOL