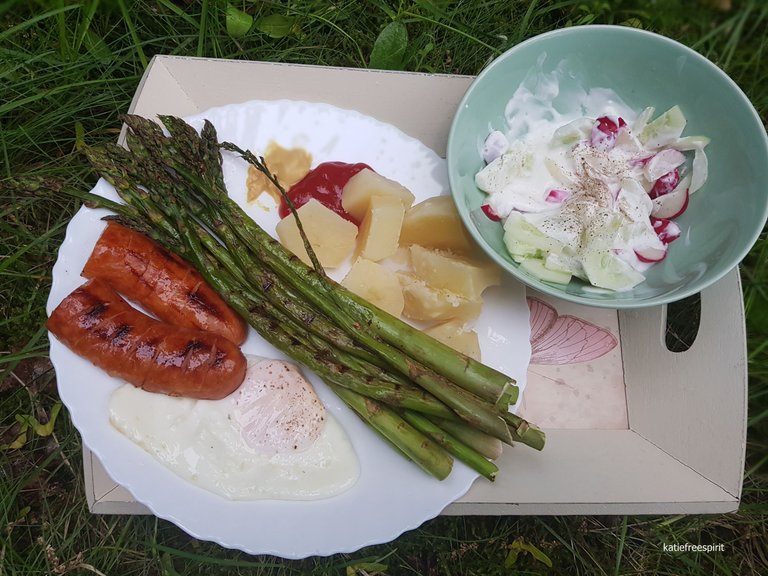 Today I made a great, varied dish that turned out to be very tasty and filling. I used the green asparagus that I still have in my kitchen. Just like yesterday, I decided to heat asparagus on the grill. There was also a sausage on the grill. However, potatoes appeared in the pot and an egg appeared in the pan. It was quite an engaging dish, but sometimes it's worth spending more time in the kitchen and preparing something delicious.
Dzisiaj zrobiłam fajne, urozmaicone danie, które okazało się bardzo smaczne i sycące. Wykorzystałam przy tym zielone szparagi, które nadal mam w kuchni. Podobnie jak wczoraj postanowiłam poddac szparagi obróbce termicznej na grillu. Na grillu wylądowała też kiełbaska. Za to w garnku pojawiły się ziemniaki, a na patelni jajko. To było dość angażujące danie, ale czasem warto spędzić więcej czasu w kuchni i przygotować coś pysznego.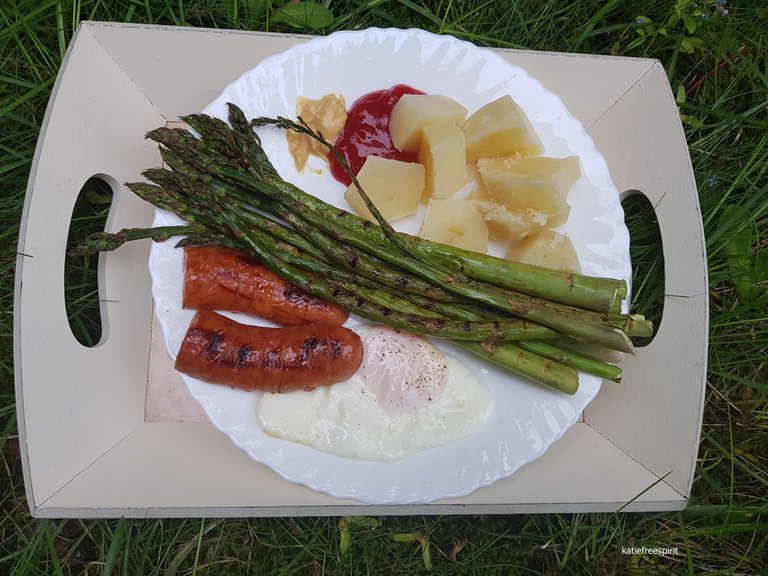 Ingredients:
green asparagus
sausage (I used Podwawelska, I like the taste)
potatoes
egg
cucumbers
radishes
onion
natural yogurt
pepper and salt
mustard
Składniki:
zielone szparagi
kiełbasa (ja użyłam Podwawelskiej, odpowiada mi jje smak)
ziemniaki
jajko
ogórki
rzodkiewki
cebula
jogurt naturalny
pieprz i sól
musztarda
keczup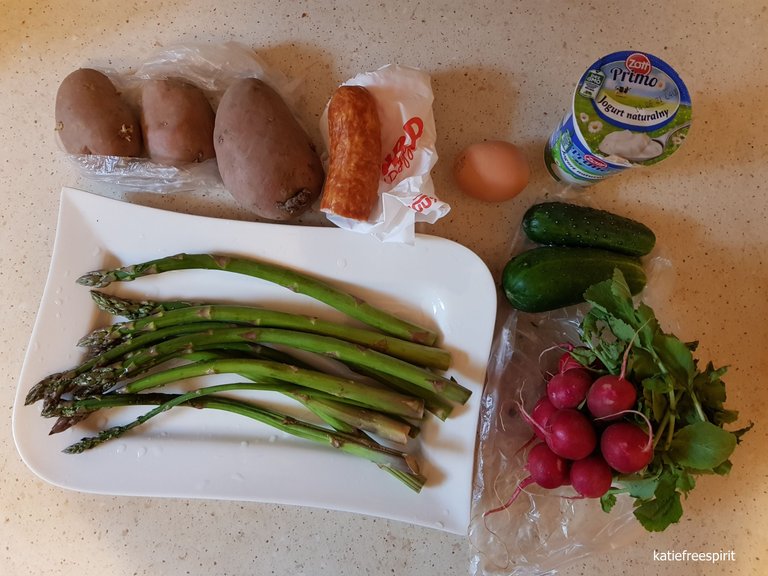 This dish is prepared in 4 stages. You need to do the following:
Prepare the salad.
Boil the potatoes
Grill the asparagus and sausage on the grill
Fry the egg
Przyrządzanie tej potrawy jest 4 etapowe. Trzeba zrobić następujęce czynności:
1) Przygotować surówkę.
2) Ugotować ziemniaki
3) Podsmażyć na grillu szparagi i kiełbaskę
4) Usmażyć jajo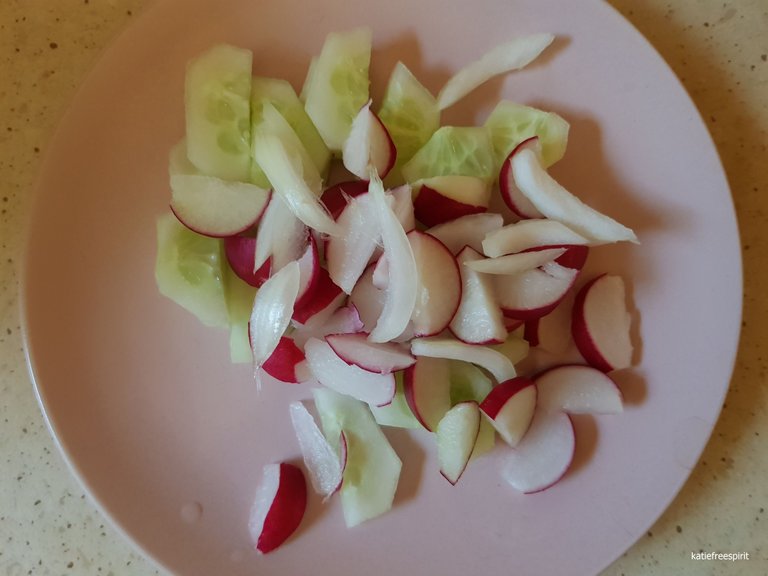 I started with doing salads. I cut the cucumber, radish, and a piece of onion into small pieces. Then I added natural yogurt to the dish, mixed the ingredients, sprinkled them with pepper and salt and the salad was quickly ready.
Zaczęłam od zrobienia surówki. Pokroiłam ogórek, rzodkiewkę i kawałek cebulki na małe kawałki. Następnie dodałam do potrawy jogurtu naturalnego, wymieszałam składniki, posypałam je pieprzem i solą i surówka szybko była gotowa.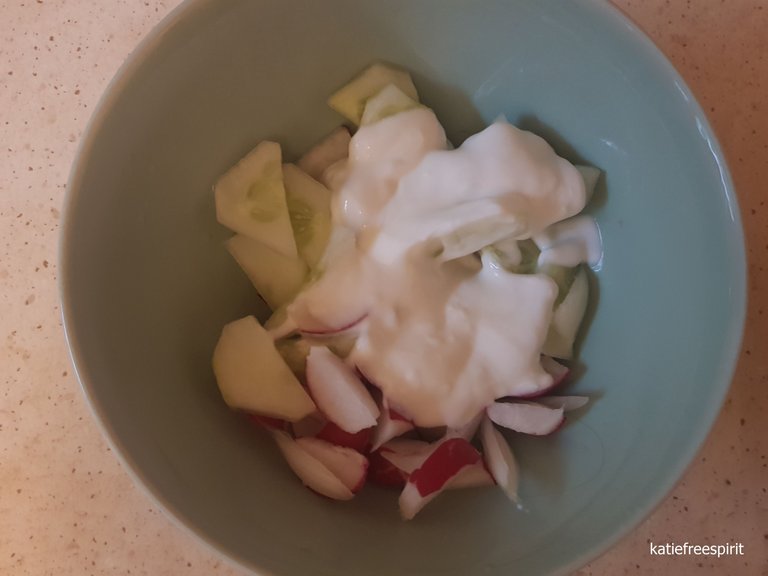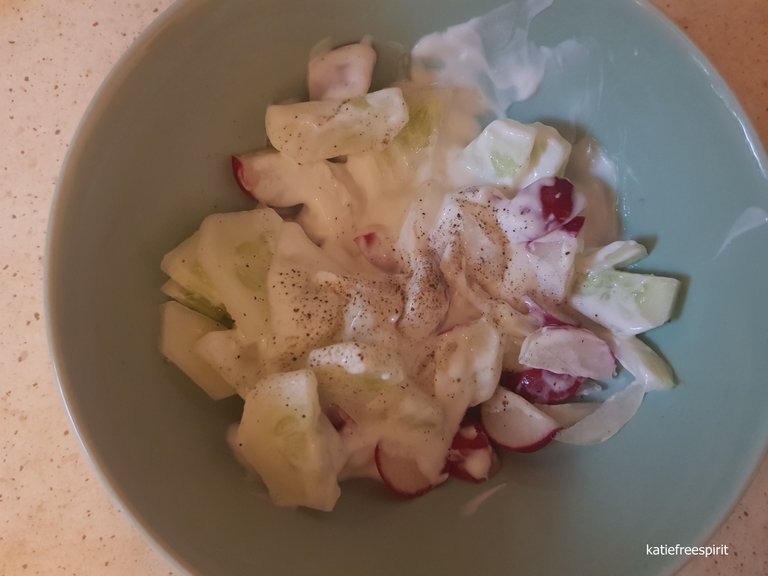 At the same time, potatoes were boiling near me. As usual, I set the cooking time to 25 minutes.
Jednocześnie niedaleko mnie gotowały się ziemniaki. Jak zwykle nastawiłam czas gotowania na 25 minut.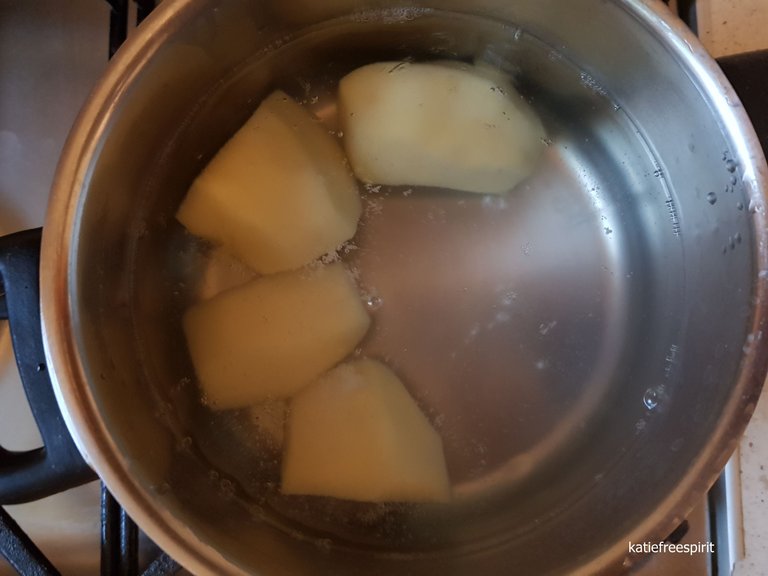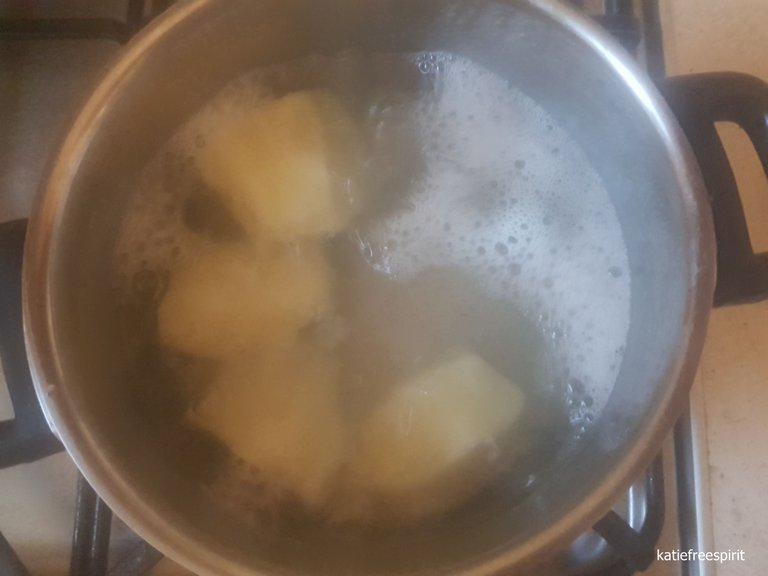 Then it's time to grill asparagus and sausages. I have cut the sausage in many places so that it would brown in them. Both the asparagus and the sausage were fried in butter on the grill. From time to time, I rearranged the ingredients to make them evenly fried.
Później przyszła pora na grillowanie szparagów i kiełbaski. Kiełbaską przekroiłam w wielu miejscach, żeby się w nich podsmażyła. Zarówno szparagi, jak i kiełbaskę podsmażałam na masełku na grillu. Co jakiś czas przekładałam składniki, żeby się równimiernie usmażyły.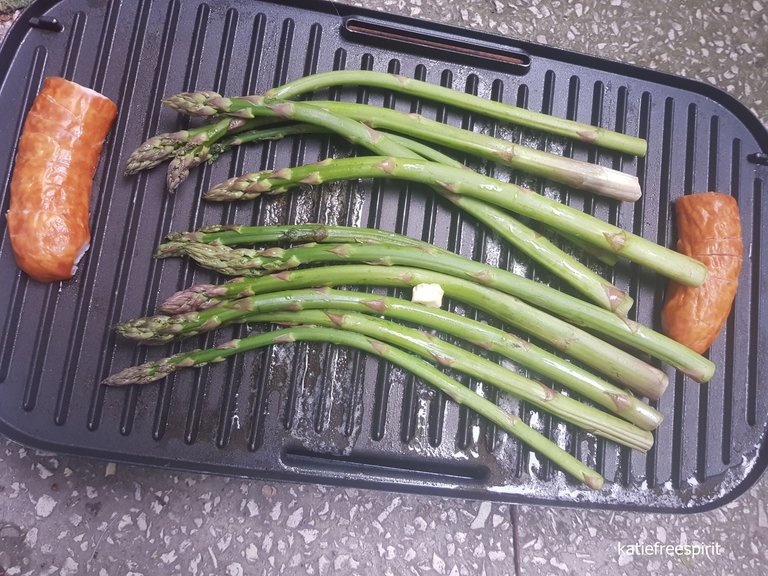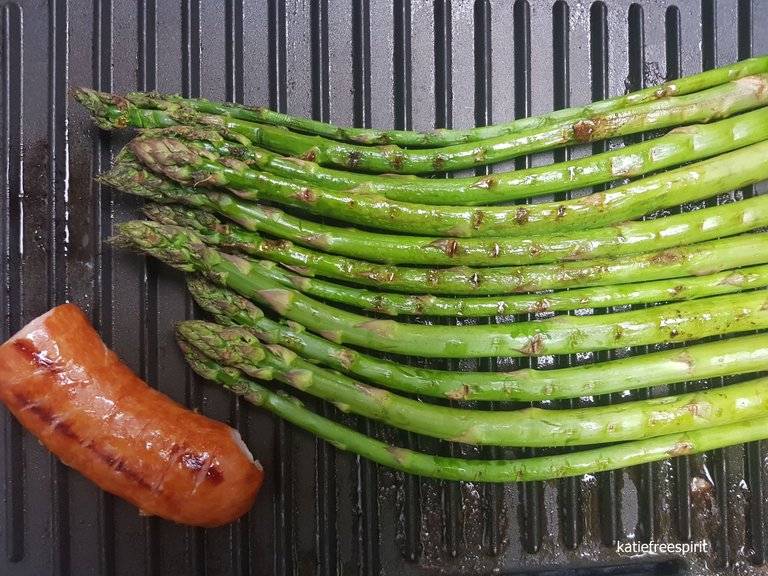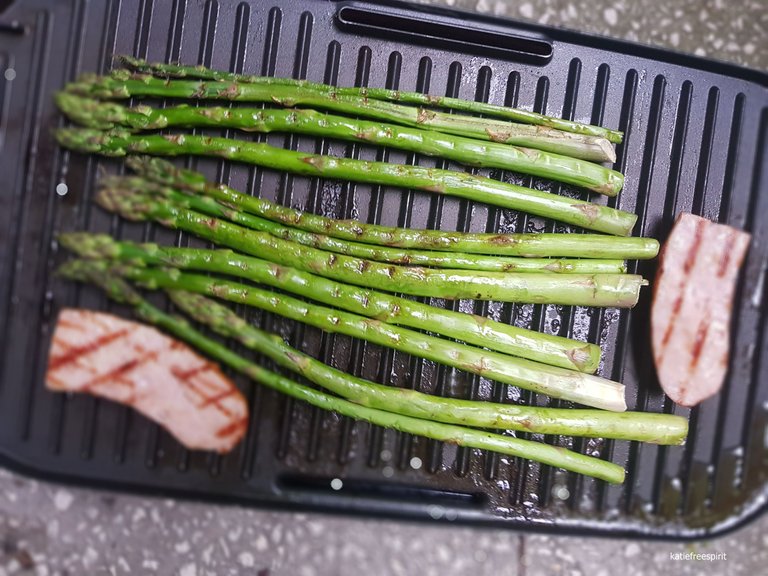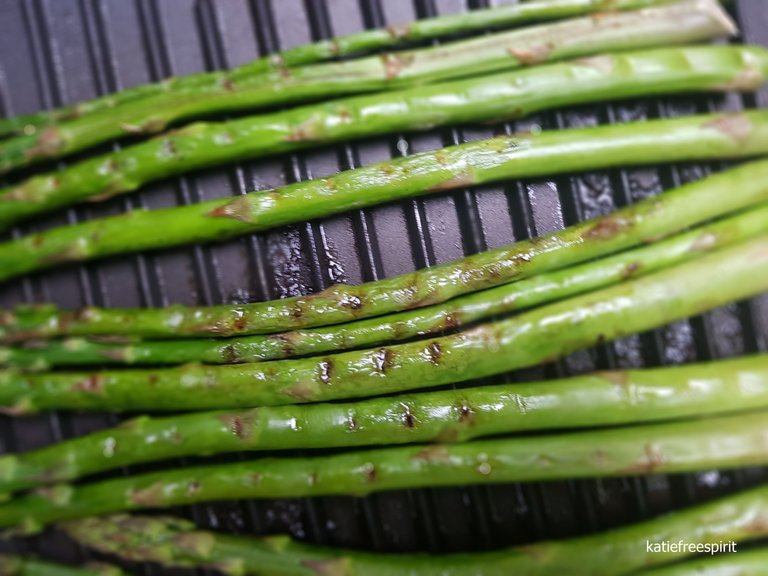 When I saw that the asparagus was almost done on the grill, I dealt with the last ingredients of the dish, i.e. fried egg.
Gdy widziałam, że szparagi są już prawie zrobione na grillu zajęłam się ostatnimi składnikami dania, tj. smażonym jajkiem, czy tez potocznie: jajkiem sadzonym.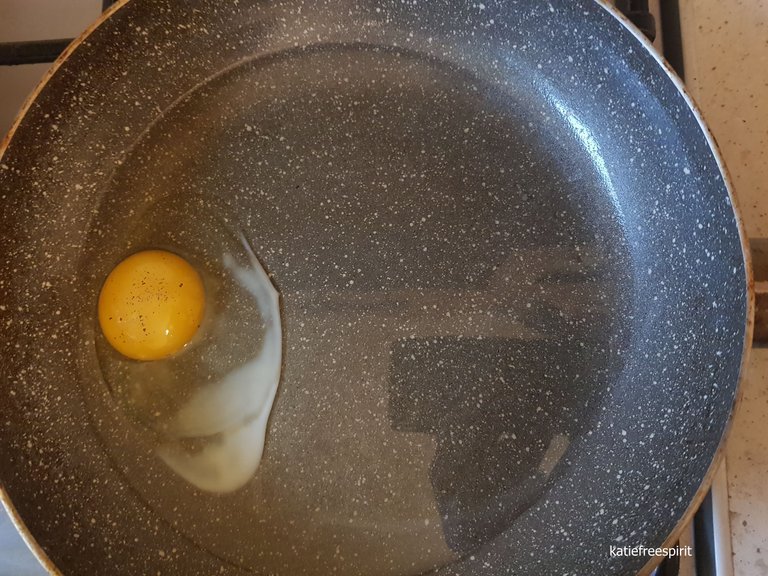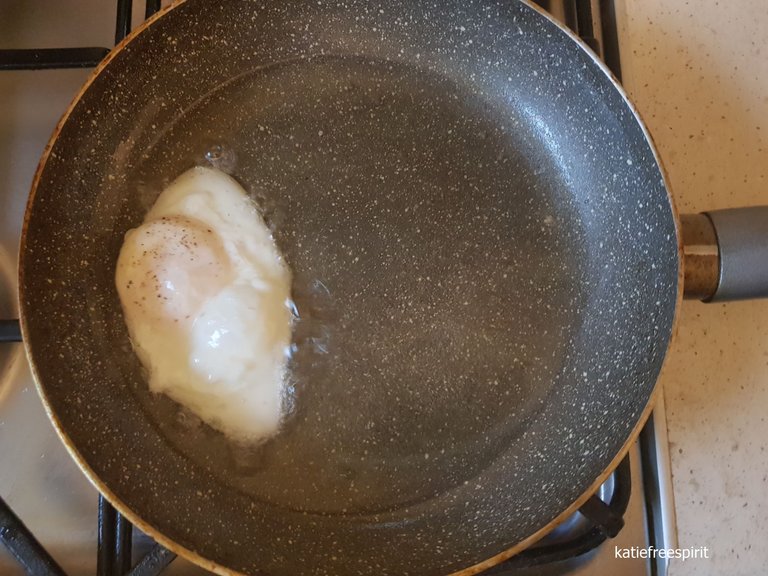 This is what the ready dish looked like. Lots of flavors and aromas. I also added some ketchup and mustard to my plate. The dish was very tasty. The only thing I would change is the potatoes for bread or a roll. I would put such bread on the grill and and it would be delicious.
Tak wyglądała gotowa potrawa. Mnóstwo smaków i aromatów. Dodałam jeszcze na talerz trochę keczupu i musztardy. Danie było bardzo smaczne. Jedyne co bym zmieniła to ziemniaki na chlebek albo bułkę. Położyłabym takie pieczywo na grilla i byłoby przepyszne.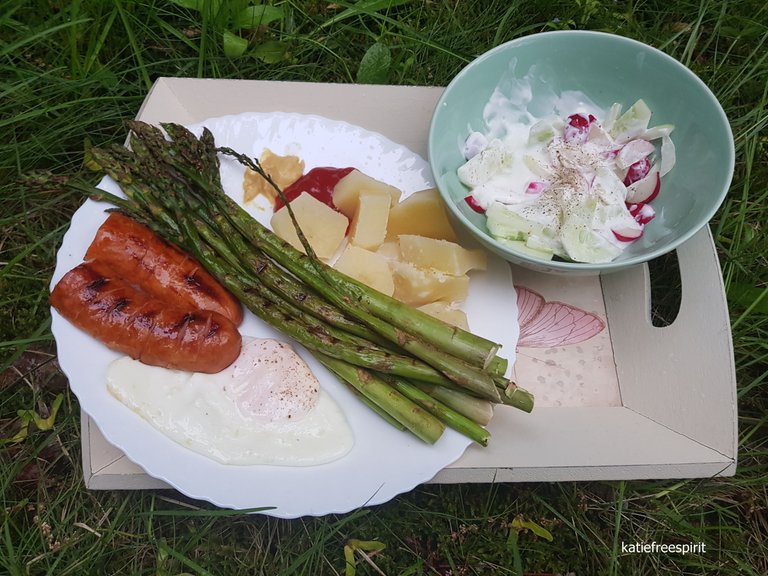 Enjoy your meal!
Smacznego!