Since the early 20th century, Ashokan Reservoir has provided New York City residents with crystal-clean, pristine, mountain-made water. A veritable feat of engineering, the reservoir took roughly eight years to complete. The water from Ashokan Reservoir travels over 90 miles through a series of tunnels, aqueducts, and another two reservoirs, before reaching NYC.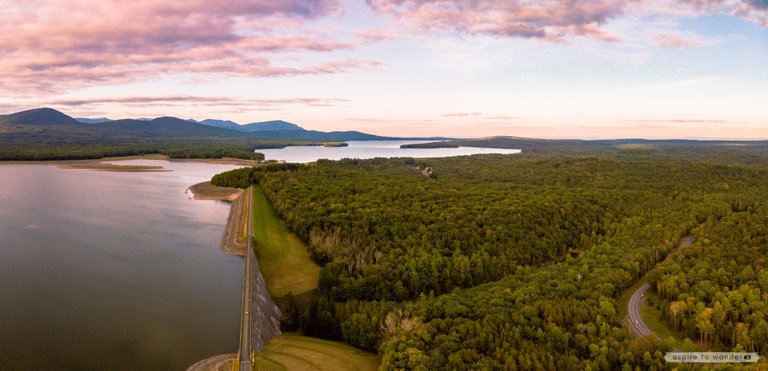 ---
Heads up! This post is syndicated from my personal blog, Aspire to Wander. You can read the original and see more photos here: North of NYC: Ashokan Reservoir
---

As beautiful as it is, under the sheen of Ashokan Reservoir's peaceful resplendence lies a complicated slice of 20th Century Catskills history. Once upon a time, the area where the reservoir now stands was home to a few thousand. In total, twelve communities were affected by the controversial Eminent Domain situation brought about by the construction of the reservoir. Eight of the area hamlets relocated. Four of these small Upstate districts were lost to history, their residents ushered out, and the land flooded as part of the construction.

Despite its complex past, many of us North of NYC take pride in the reservoir and the surrounding protected lands. Nowadays, the closed-to-traffic causeway is a popular place for strolling, cycling, and general marveling at the confluence of nature with human-made.

The history is a touch sordid, but a hundred years later, most have forgotten, or just never learned about those origins. Either way, damn do those sunsets look good.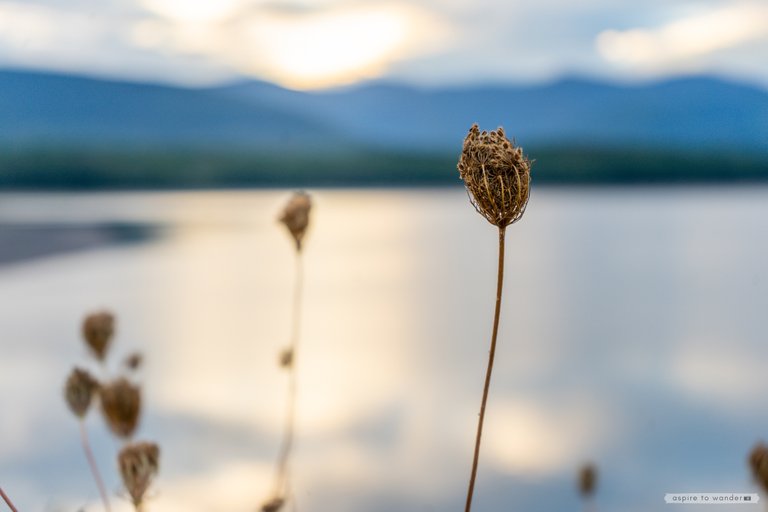 ---
For more info about Ashokan Reservoir:
---
For the original post on my blog and to see more photos, head here: North of NYC: Ashokan Reservoir
---
camera info
hello there
p.s.
This post may contain affiliate or referral links. That means if you click through and complete an action like registration or making a purchase, then I may get a commission or referral credit - at no extra cost to you.