Drawing - Cool Hairstyle

Hello everyone...
I'm sharing another drawing of a young girl with a cool hairstyle and nose ring, this was done with red Ballpoint pen and white paper.
Whenever I see ladies on this type of haircut or hairstyle, I like it because it makes them look cool. One part of the hair is long, while a smaller section is cut low, then longer part gets styled properly for a more beautiful look.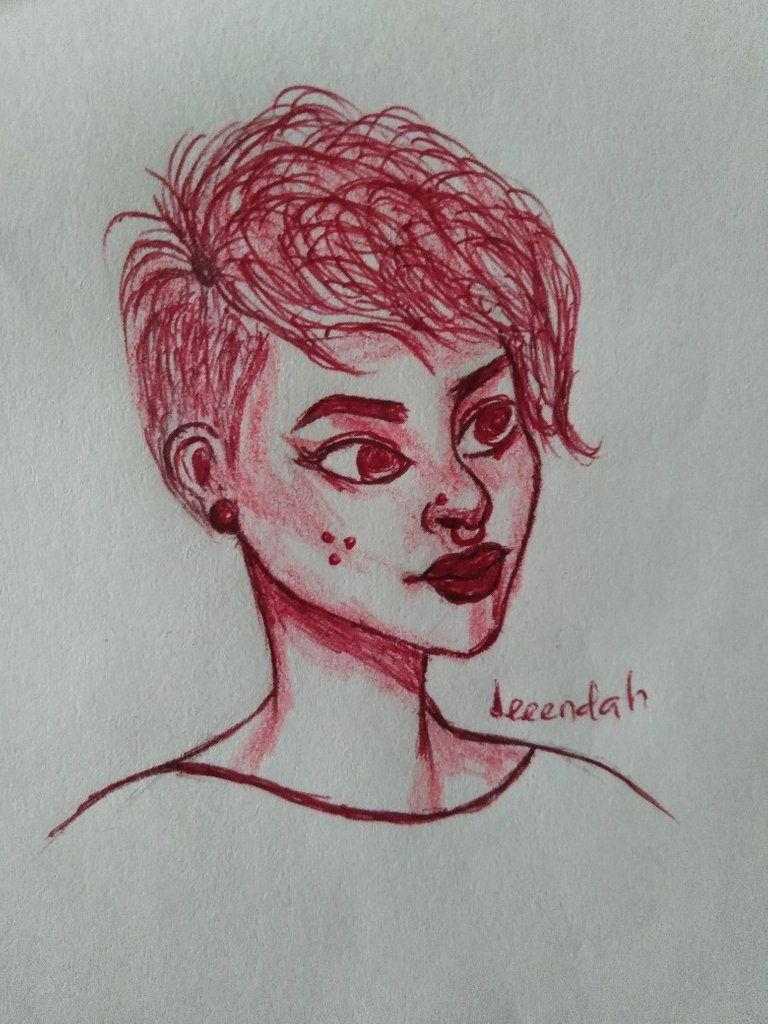 Drawing process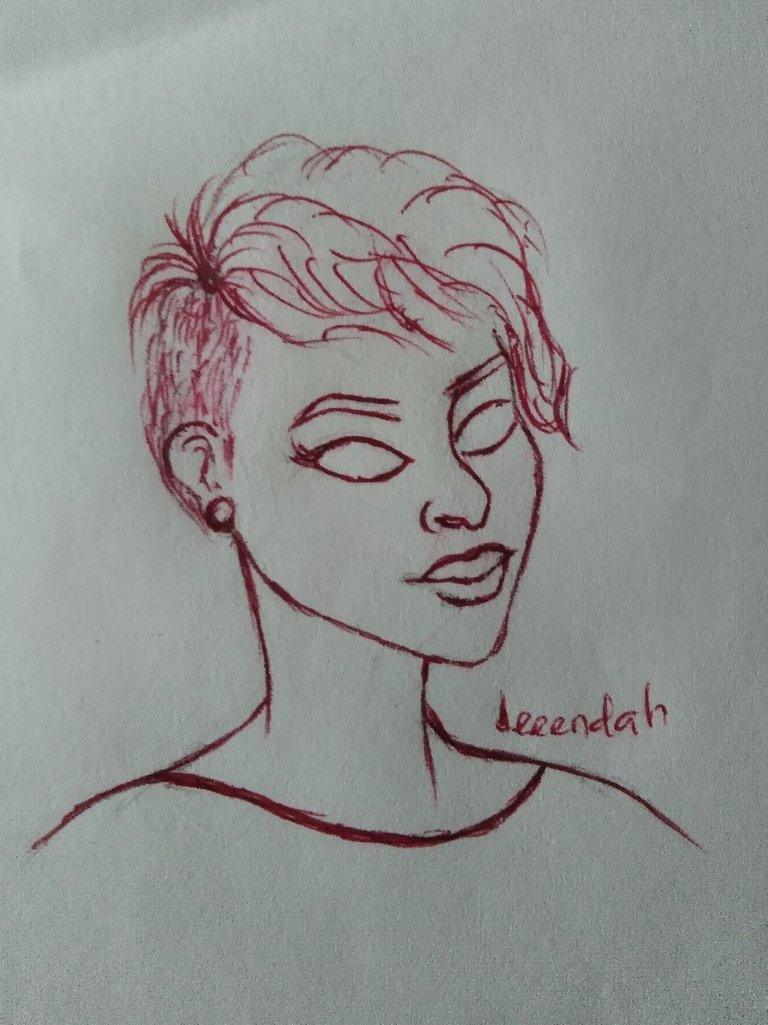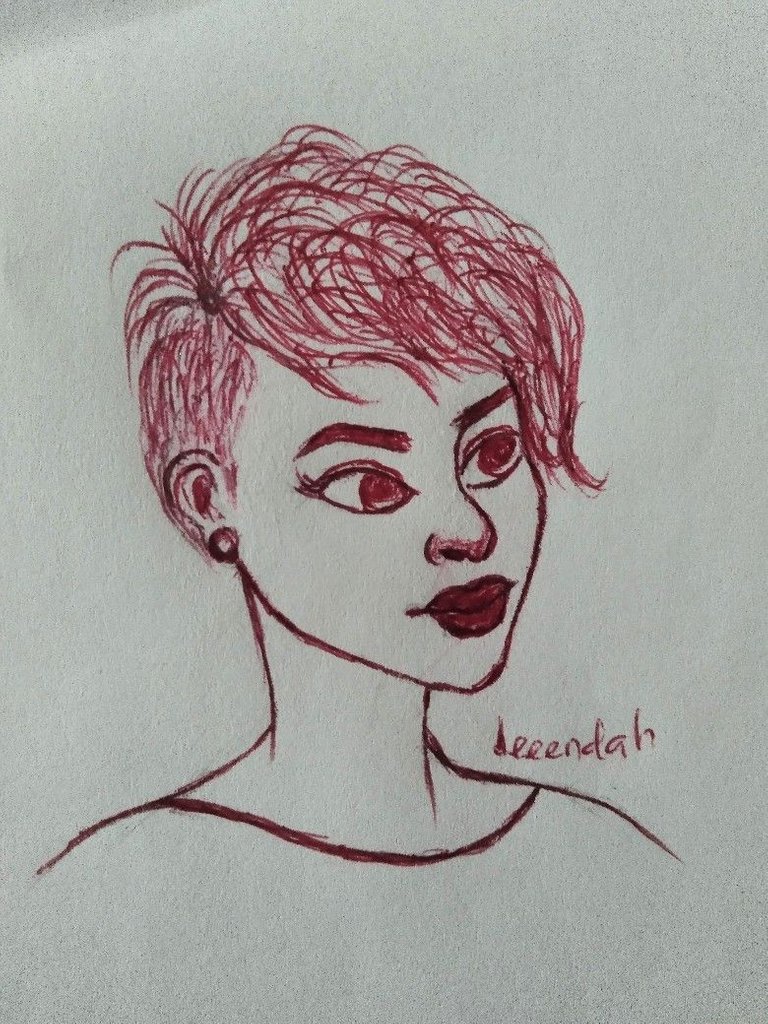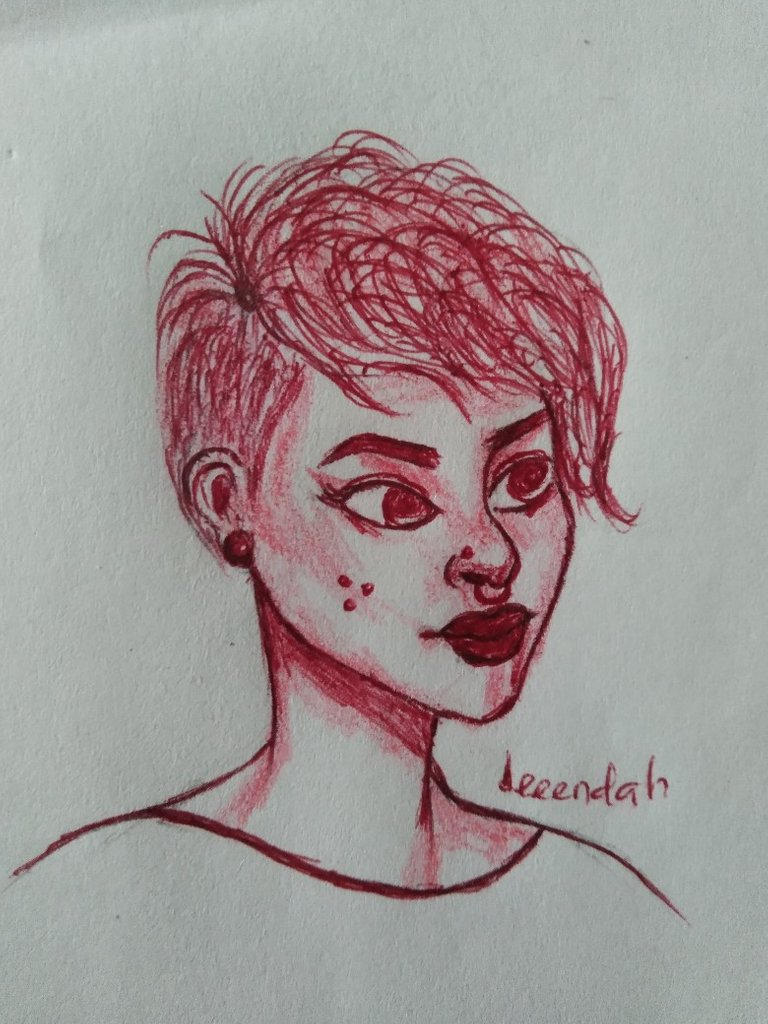 Thanks for visiting my blog, have a wonderful day/night
Cheers 💞💞
---
---