Here's an interesting paper I stumbled upon today. 
So, you may have heard of olms (Proteus anguinus). In case you haven't, the tldr description is that they are cave dwelling, aquatic salamanders, occuring in caves southern Slovenia, the basin of the Soča River near Trieste, Italy, southwestern Croatia, and Bosnia and Herzegovina.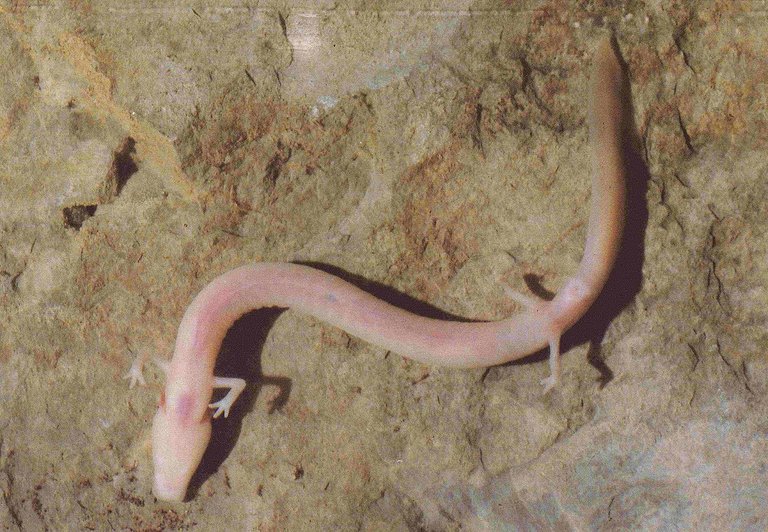 (Photo of an olm, CC BY-SA 4.0, source)
Now, over the course of time these creatures have made certain extreme adaptations due their extreme habitat. As a result they have put zero points in visions to make room for more points in other senses. Other interesting features include a maximum life-span of over 100 years and a reproductive cycle of over 12 years.
Now let's get back to the paper. As the authors describe, the main problem with these creature is that due to their environment, most things we know about them is from studying them in lab conditions. 
But in this study, they set out  to examine them in their natural environment, with as little human intervention as possible. Now, I wont go into many details, like materials, methods, blah blah blah. You can always read the paper yourself, for all these boring but important stuff. But instead I will highlight the find I think was most interesting. 
We already knew these creatures aren't really active. It's not like there is much food in their environment so they have evolved to be as energy efficient as possible. And this study confirmed this, and then some. These little fellas hate moving. They find a spot they like and stay there. And then they stay some more:
Out of 37 recaptures in the extended dataset, only 10 represented a longer than 10 m and only three longer than 20 m movement, with always more than 100 days having elapsed between sightings. 
The record holder of the study actually stayed tight for a whole 2569 days. That's 7 fucking years. In the same fucking spot. Imagine that! You probably can't, unless you are a World of Warcraft player:
  One individual was found at the same location after 2569 days. 
As I said, the paper provides lots of  other interesting insight into the life of these critters but I won't get much into details. Here's a link if you want to read it   https://zslpublications.onlinelibrary.wiley.com/doi/full/10.1111/jzo.12760 
And here are some videos showing them in action