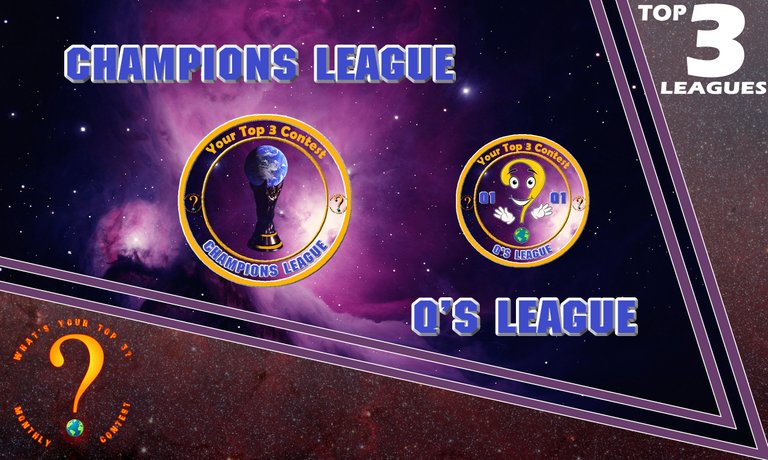 Greetings!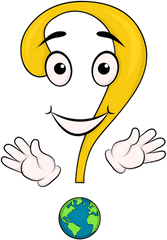 It's Q here, the friendly mascot of the Your Top 3 contest and I hope you're enjoying another month of Top 3 shenanigans! In today's post, I want to talk about the various different leagues that we have going with my monthly contest, how they work and find out where you stand in the current rankings! Let's begin!
Your Top 3 Contest Leagues
On top of the monthly contest, I have set up a series of Quarterly leagues that run throughout the year and an ultimate Champions League to crown the ultimate Your Top 3 Champion for the year!

Q's Quarterly Leagues
My personal "Q's League" that runs every quarter involves some revolutionary mathematics to give points to those who finished outside the Top 3 in the regular monthly contest. These points build up each month and contribute to that quarter's points total.
Those who finish in the Top 3 of the Quarterly Leagues will get HBD prizes too. So don't despair if you didn't win the big monthly prizes, there's a chance to win with the quarterly leagues!

Q's League Update - May
The finish to the Q1 league was as exciting as it was close. There was a group of contestants all vying for those coveted top 3 final placings and the rewards that go with the prestige! @traciyork had a commanding lead and any sort of placing, outside of the top 3, in the March contest, was likely to see her home. The bunch behind was another story. Any one of five could have taken 2nd and 3rd spots so the pressure was truly on.
The results came in and we did have a little switcheroo at the last minute. As expected @traciyork consolidated 1st place with another high placing but @dksart 's solid finish helped him to leap over @manuelramos and @fmbs25 to grab 2rd place with @manuelramos holding on to 3rd. Total prize pool for the top 3 was $3.30 between them.
So without further ado, the Final Q1 League Table looks like: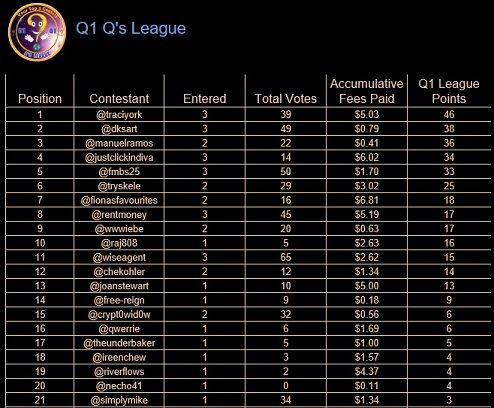 Congratulations to the winners!

Q2 Table After the First Round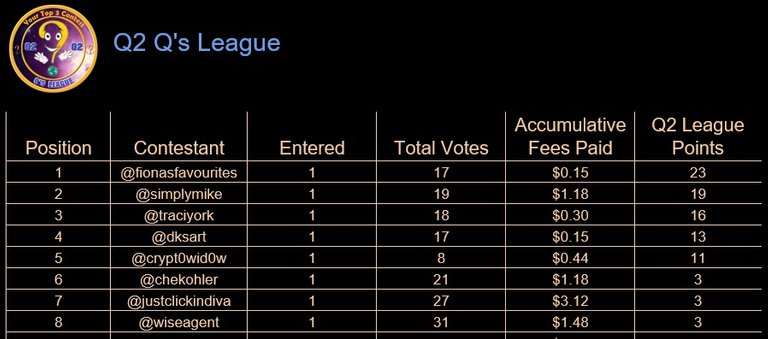 Q2 started with a bang in April. Hotly contested already, @fionasfavourites has taken an early lead in the first round of three. @simplymike in second with Q1 winner, @traciyork, sitting pretty in third. Q2 consists of April, May and June so plenty of ballgame left and remember, you get big bonuses just for participating, so get your entries in!!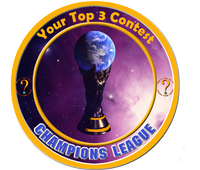 Champions League
Ah, the Champions League, grandest of them all! At the end of the year, I'll be unleashing the ultimate Champions League where all the points accumulated from each month throughout the calendar year will be totted up and HBD prizes will be given to those that finish in the Top 3.
Most importantly though, you get to be crowned Your Top 3 Champion and have the ultimate bragging rights! Here's how the Champions League looks after April: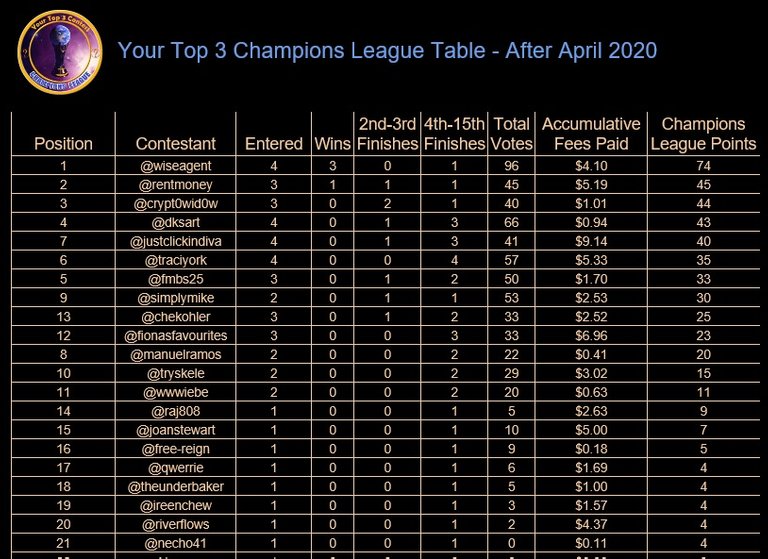 Clash of the Titans
Time flies when you're having fun in a lockdown world. We are in May already and the Champions League has 4 months under its belt. The story so far is definitely one of two champs, @rentmoney and @wiseagent. They have dominated the contest in the early going, winning all 4 months between them. @wiseagent has pulled a little gap on the rest but, with a long way to go, I'm certain he will not be resting on his laurels.
The chasing pack is snapping at their heels though. Consistency is, without doubt, the key, with solid regular placings keeping contestants in with a chance of the famous trophy. @crypt0wid0w, @dksart, @justclinkindiva, @fmbs25 and Q1 League winner @traciyork all with either 4 out of 4 entries or a 3 out of 4 and a top 3 finish or two.
It's all very much to play for with the majority of the year remaining and some serious points to be earned. Will May's contest see a new winner and start giving the incumbent's a run for their money? All will be revealed.

The Prize Pool Structure
With all these different prizes for different leagues, how do I calculate them all?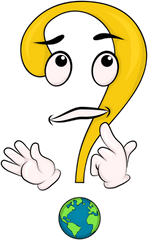 Well, have no fear, I've broken it down for you in the handy list below! Here's how the monthly entry fees will be divided up:
65% to the monthly Top 3 Prize Pool
5% to the Quarterly League Prize Pool
5% to the Champions League Prize Pool
25% to the Panel

Any Questions? Join Our Discord Server!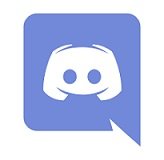 I have my very own Discord server where you can ask us any questions about the contest and engage with your fellow contestants! Bragging about previous victories accepted 😉 Join the fun here where there's even more chances to win with Top 3!

Good Luck!
Before I go, I want to wish you all the best of luck with this fun contest and if you have any questions, ask away!
Q