Reviewhunt - The coolest way to EARN for early adopters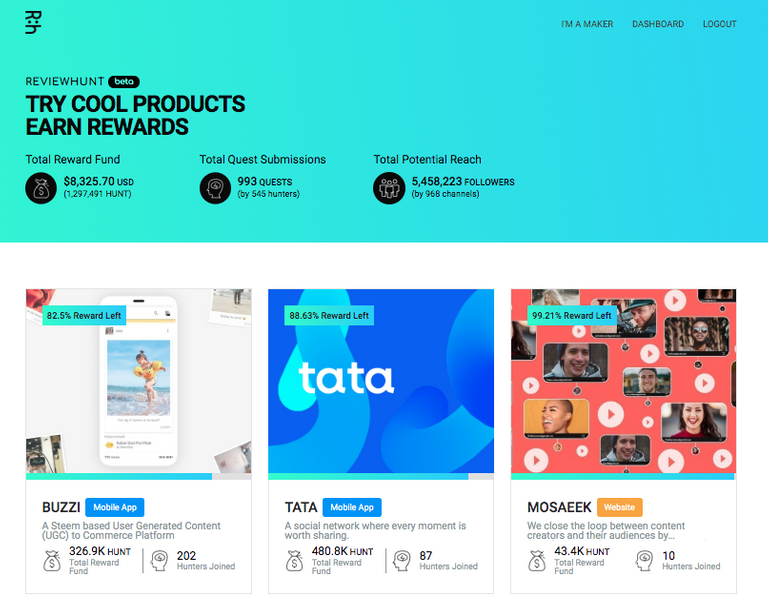 Do you love being one of the first to test new websites and products?
Then Review.hunt.town is clearly for you. It is a place where you can earn for doing just that. You will get to do simple on-boarding tasks and will be paid in HUNT Tokens for completed campaigns. I you have a lot of followers in buzz channels such as (Twitter, Steemit, Medium, Youtube, Instagram etc), then you can get paid even more, for writing good reviews for the services you are testing. For example, my posts on Steemit will be rewarded approximately $15. Clearly amazing!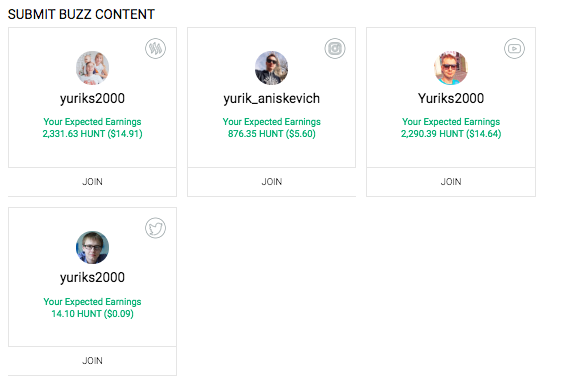 Recently I have made a review on Social network called tata. I really liked the app and enjoyed using it. I see a great benefit in Reviewhunt, you get to earn and get to try out cool services, which might be very beneficial for you.
If you would like to try it out, please use my referral link https://review.hunt.town/i/119 it will give me a 5% bonus and I will be very pleased :)
---
---