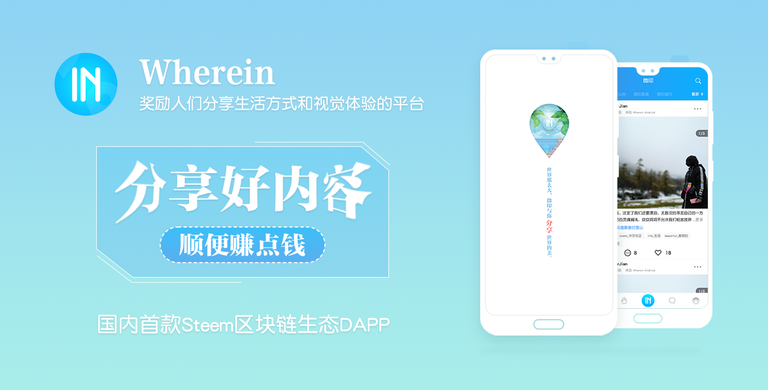 In the beginning | 缘起
It was full of hope and vision, I joined Steem. I started with 4 posts about my visit to Tibet, and I was rewarded with $100 worth of upvotes. From that moment, I was highly motivated and continue my writing. However, after more study and researched, then only I realized all of my dreams are broken. The reward system has very little to do with authored content. If I must relate quality content against reward, I did say they are totally not related. We should look into this matter seriously. In view of Steem as a rewarding content creator platform, we should focus on discovering quality content, reward the author and continuously bring in more new blood in expanding our blockchain horizon. Remember the word "Your voice is worth something" tag line on the steemit.com page? That is exactly what we wanted to do. Voice can be heard, but putting these word in to blockchain takes time. And we should be rewarding everyone who contribute to Steem even if it is takes less time to post. If we are talking about early adopters capitalized on Steem, trust me there are way better platform than Steem Blockchain. Hence I started to think there must be a way to overcome this capitalism which currently eating up the core value of rewarding author. There must be a sustainable, safe and effective way to turn all these disadvantage around.
曾怀着美好的愿望来到Steem,发布了几篇西藏之旅的帖子,获得了约100美金的点赞。这非常棒,大大激发我的创作动力!但随着不断深入的了解,其实现在对Steem有一些失望,因为帖子获得的奖励,与内容质量一点关系都没有,甚至是错乱的。对于这,我想大家应该要重视起来。Steem是一个社交媒体平台,重要的是奖励内容创作者,发现优质内容,以便让源源不断的创作者进来玩。其核心就是"时间有价值",让每一个人微小时间的贡献都能得到奖励。如果,大家只是基于加入的先后顺序,基于大家资本的投入,其实有更多的投资平台。于是,我们在想,如何能带来一些改变,以我们仅有的微薄之力,支持社区不断发展。
Quality content suggestion AI | 内容智能推荐系统
As you can see from Ig/Facebook and many other social media, AI recommendation has been widely used to bring in tons of valuable information to fellow users. From one article to another, from one favorite author to another, I believe AI really bring in a lot of convenient and nourished the electronic information world. My team and I talked to a guy which is in AI technology, and he does agrees Steem needed this piece of equipment in order to bloom. Let us take a look at steem-ua, how they managed to collect user information, a proper and sounding calculation of the collecting statistics and give necessarily suggestion/feed back to user. Not only these messages will encourage the users, but it also brings the mean of helping user to grow by know where can they do better. We understand AI is not perfect, in the end machine is a machine. They have no life and soul, but what we committed to you, is to try to atleast bring in some good stuff to the community, to benefit the Chinese community. In order to do this, we bring you WhereIN, and WhereIN is here to stay. We will bring Steem to the vast majority of people in Mainland China. We know it is not going to be easy, but this is the path we choose and we are committed to work it out.
随着今日头条和抖音在中国的火热,智能推荐进入大家的眼前,经常刷抖音停不下来,很多人也非常喜欢看今日头条,我想他们确实为社区带来了价值。和一个做大数据和人工智能的朋友聊了一下,探讨这个在Steem社区确有必要性。在这个方向上,我们会参照steem-ua以往采用的算法,以及其他推荐算法,做点东西,看是否对社区发现优质内容有帮助,以激励更多人用心创作。我们知道,智能推荐系统有审查的嫌疑,但我们愿意去尝试,为社区引进一些好的东西。我们相信,对于Steem中文区,要想让社区更好,就需要更多WhereIN的长期支持者为社区做贡献。早期,我们就是WhereIN最早的看好这,我们不得不竖起旗帜,带领WhereIN走向更广大的中国市场。这条路很长,我们愿意一试。
W橙计划 | W Orange Plan
Before we will be able to bring up the artificial intelligent, we need some time to gather enough information for the AI to have enough case study, in order to function properly. We would like to introduce you W Orange plan. W orang is a WhereIN test lab, and werein-bit will be upvoting quality content. Those who are in the WhereIN community can help us to discover quality post. If you find a post worth an upvote, feel free to leave a comment on the post you wish us to curate by mentioning @wherein-bit, and we will be on your six. In order to benefit to the community, we work hard, together as one big family. If you have not join us, do make yourself available, we will be delighted to onboard you as one of us. W Orange plan is good, and if you wish to reward others as well, feel free to delegate to wherein-bit.
智能推荐系统上线需要很长的时间,在此之前,我们需要社区帮助发现优质内容,由此推出W(微)橙计划。W橙计划是WhereIN支持创作者的一个实验性的计划,wherein-bit会对社区内优质帖子进行点赞支持,社区内个体亦可向W橙计划推荐优质帖子,只需在推荐帖子评论区回复中带上 @wherein-bit就好。为了共建社区环境,我们在努力,希望您也加入进来。如果您觉得"W橙计划"很棒,也想支持社区内优质创作者,请代理给wherein-bit。
Agent to wherein-bit to support us:
代理给wherein-bit以支持中文区: