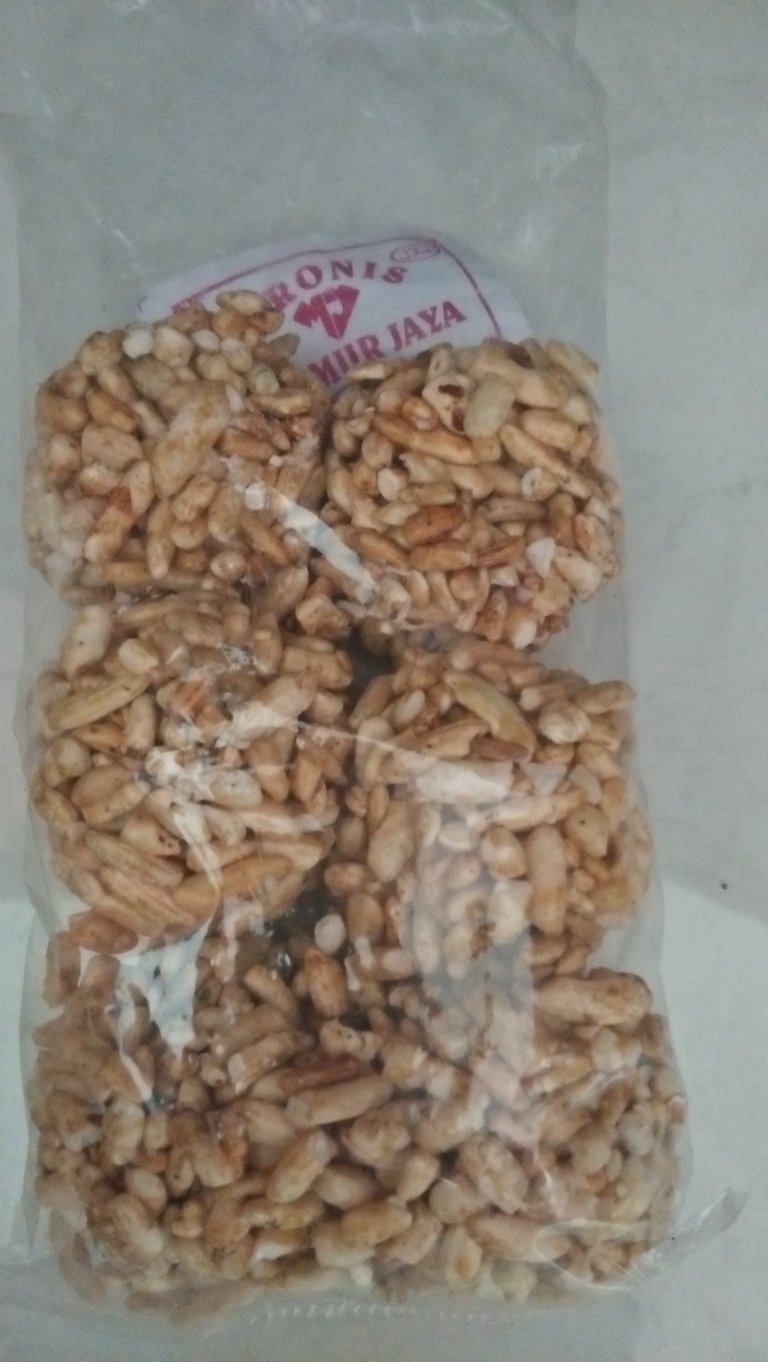 Hello lovely friends!
Today I get a traditional food that I really love since childhood. His name is Jipang. This Jipang cake has a sweet and crunchy taste. This snack is usually eaten with drinks or even just as a snack that is consumed without other foods.
The shape and packaging of Jipang are increasingly varied. Some are made square or round. Some are packed in plastic and some are made into a chunky bar. All made according to market tastes.
This food that has existed since I was little is still easy to find in traditional markets. This snack is one way to remember childhood in the village. When we have change, we can buy it at the nearest shop. cheap price and good taste make me like it
Natural material
This snack is made from glutinous rice and sugar. sugar used can be brown sugar or white sugar. This type of cake does not require a lot of seasoning. The rice used can be fried or roasted. I remember how to make it.
Here are recipes you can try if you want to make jipang
Materials
1/4 kg of dry rice (can be regular rice / glutinous rice)
1 small of tamarind
10 tbsp white sugar
2 glasses of star fruit water
Pandanus paste to taste
Steps
Toasted or fry dry rice until fluffy then remove and set aside.
Put sugar, water, pandanus paste, tamarind water into the frying pan. Cook until thick and caramelized
Put the dry rice that has been fried
Stir until blended. Remove and let cool slightly.
Print into the desired shape. If you want a round shape you have to make a fist. if you want to be in the form of a box then wait to harden first then cut it according to taste. Serve
That's how to make jipang, hopefully it's useful

Good luck
Thank you for reading my post. I hope you enjoy it.