THE KIND OF LIFE IN THE PROVINCE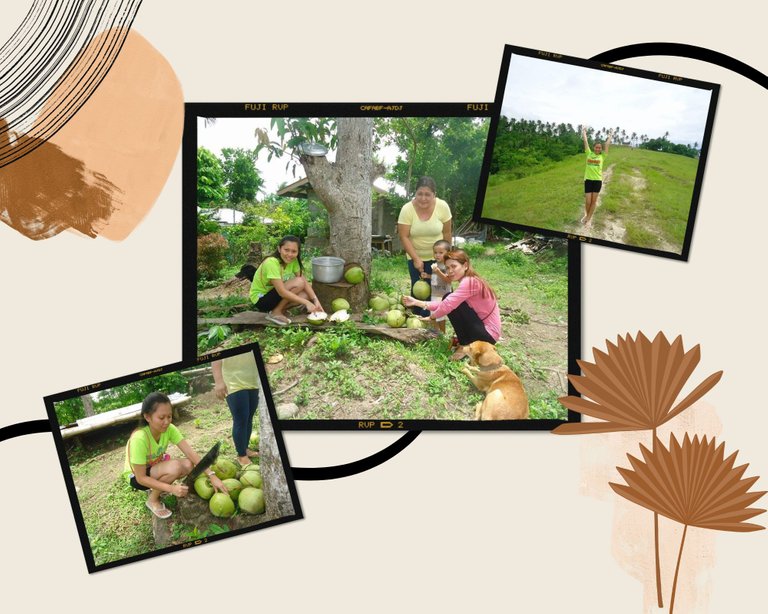 Living in a rural area is quite a challenging one. If you are not used to it, you might end up blaming yourself for why you got there. But wait! Have you ever opened your eyes to how beautiful and relaxing being in such an area is? Have you ever experienced witnessing the kind of life present in such a situation? Well, if not...for today's blog I'm gonna share with you some of the kind of life worthy of living there.
Hello, all the wonderful people of this fantastic community! How are you there? It has been a while since I posted my blog here. But anyway, I hope all of you here are in good health whatever challenges you are facing right now as long as we have healthy bodies and minds then everything good will follow, and with God's grace of course!
THE WALKING BEGINS...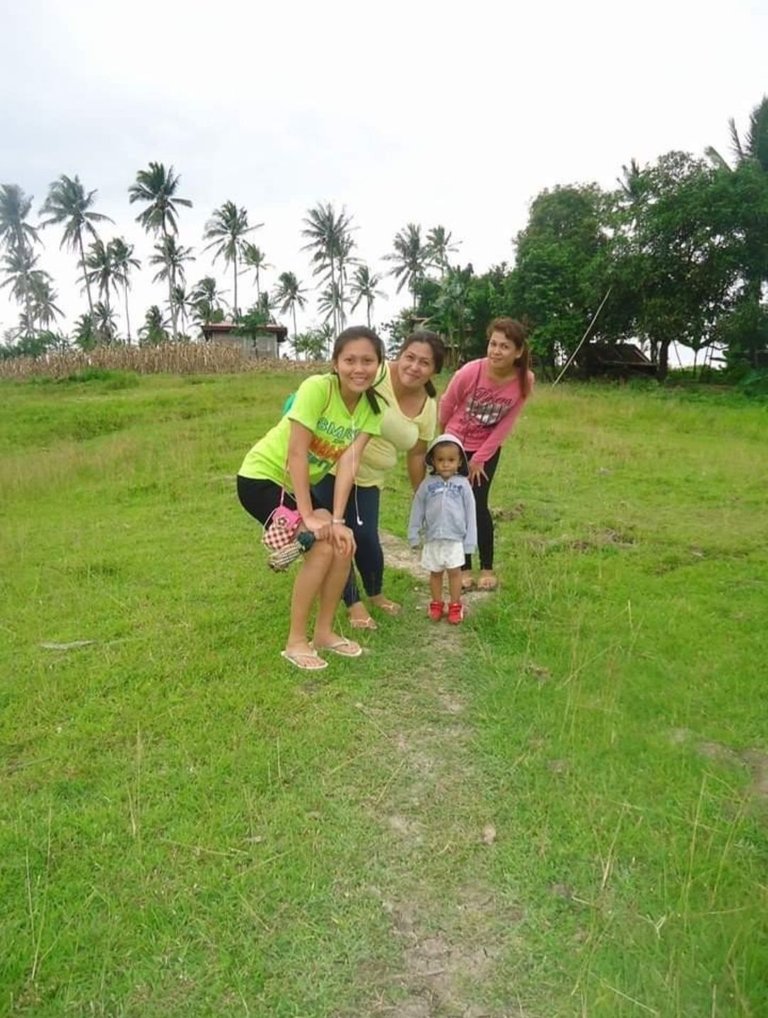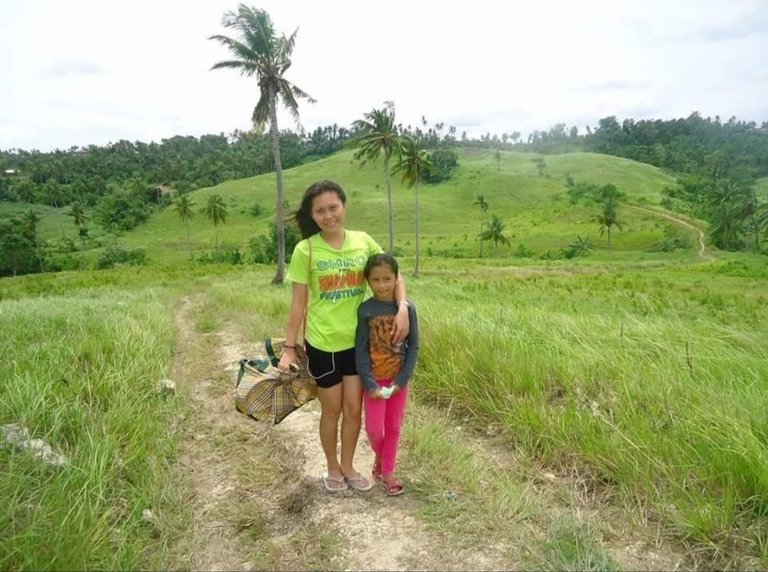 It was a windy afternoon when my aunt and cousins planned to go to our grandmother's house (My Mother's side) just to visit her and spend some time with her since we were not that very busy. Upon going there, we took the opportunity to take some pictures of the view we were passing by. The green grass and trees that were so captivating in our golden eyes made us feel so relaxed while walking and climbing the mountainous part there.
WHAT A LOVELY VIEW TO LOOK AT...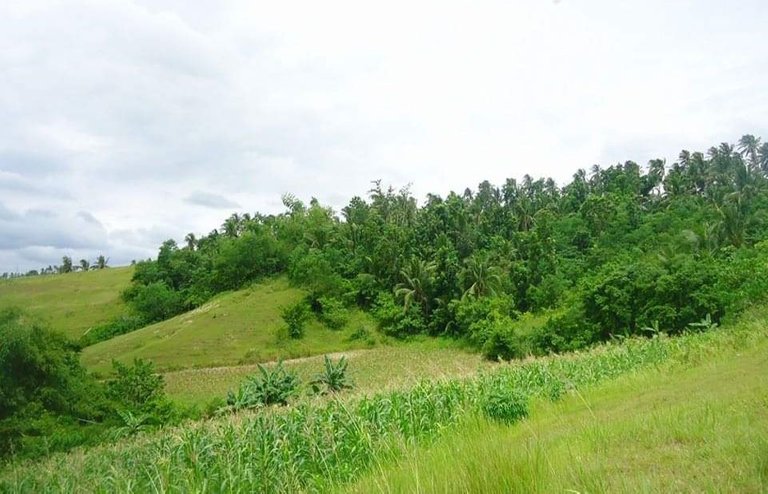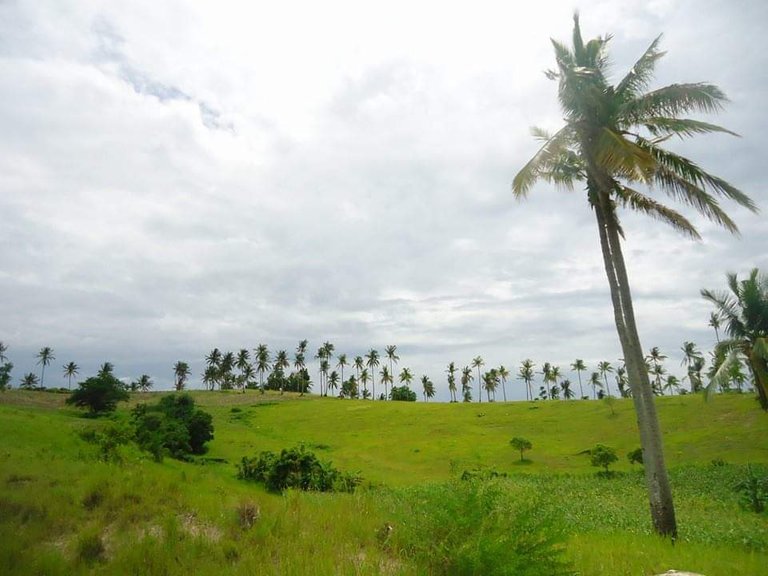 The place where our grandmother is living has full of coconut trees. Though it is a little bit on a hill, the place is so refreshing. Plus the fresh air we breathe makes us more so relaxed upon heading to her place. What a wonderful place to live in this kind of location away from all the horns of the buses, the smoke from the factories, the polluted area, and many more.
INHALE...EXHALE...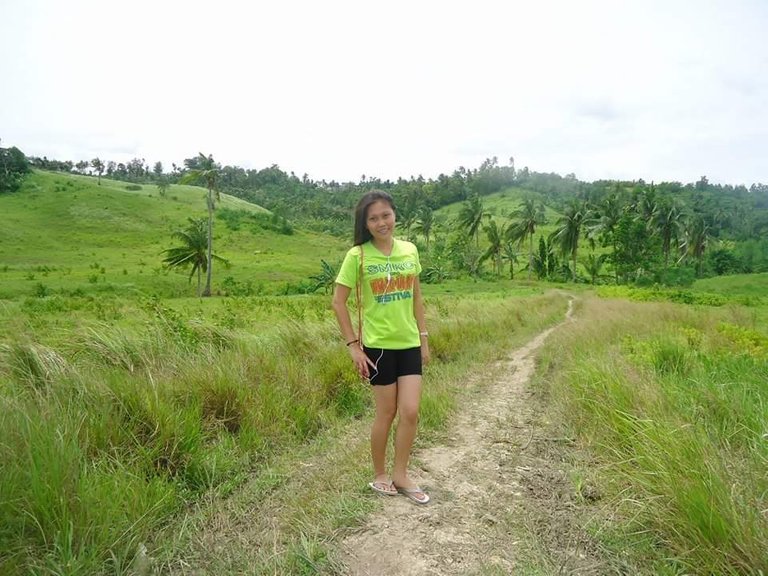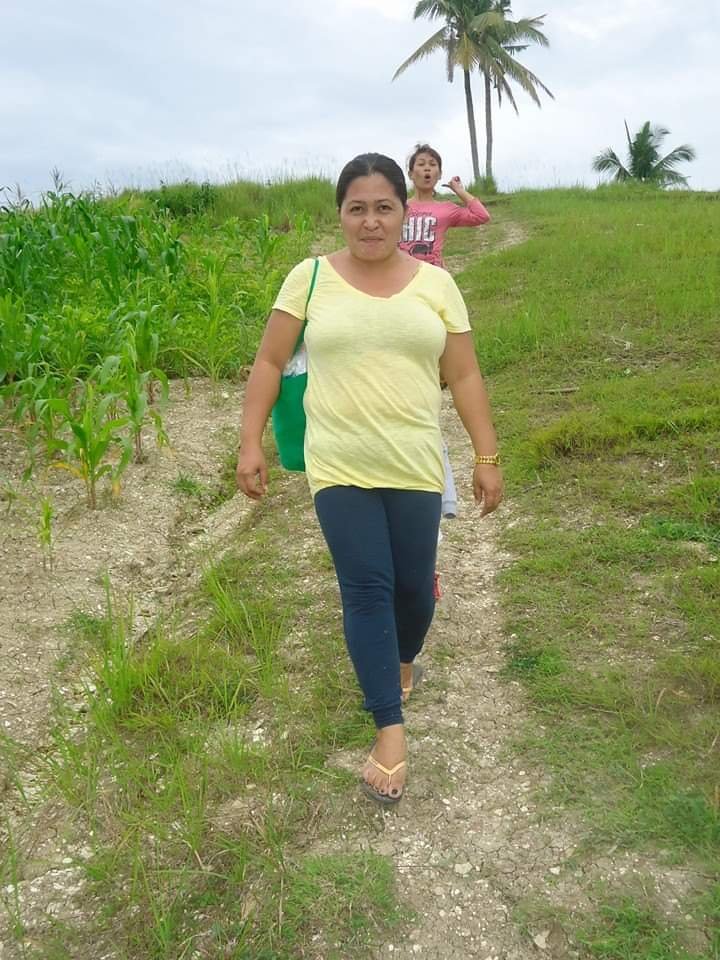 Going up and going down the hill exercised our muscles and strengthened our agility. It measures our endurance as well as how long we can endure the pain to take it. It was far from the highway road but we were having fun going there. This experience of ours was one of a kind. At some point, we were out of our breath climbing the hill but we could still manage to smile and were so excited to reach the place we were heading for.
HERE WE ARE...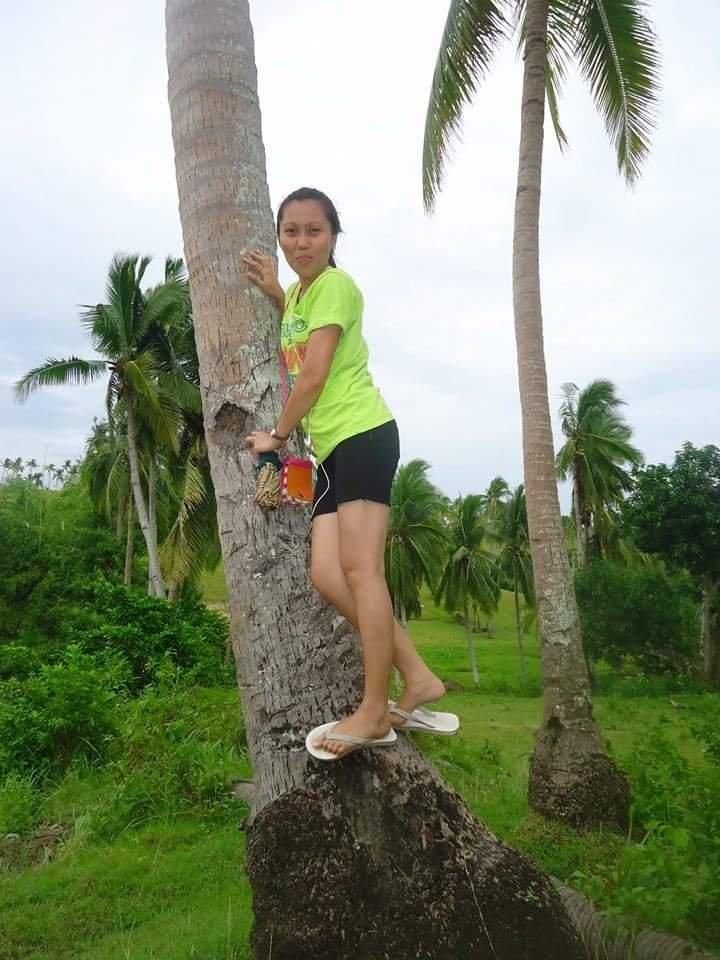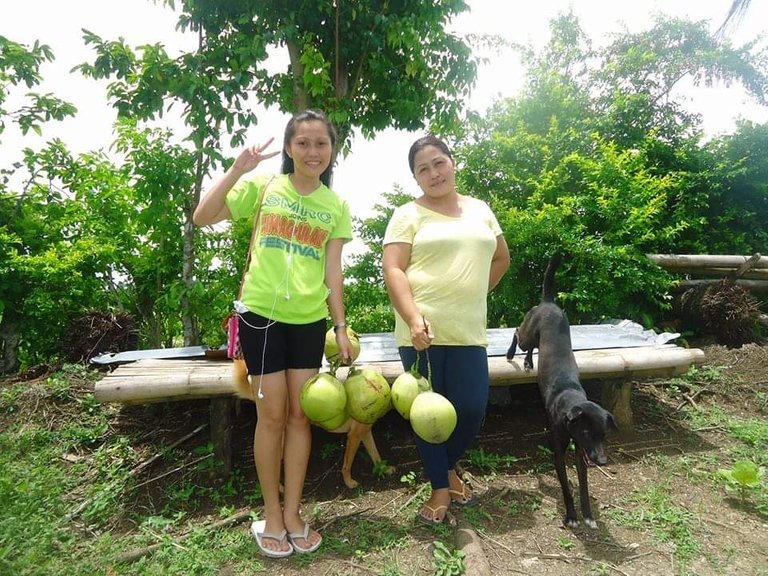 Hey! I've tried to climb the coconut tree but ended up going down. I cannot do that, I am afraid of heights as well. The one who climbed the coconut tree was one of our cousins. We just gave him some penny in return for his effort exerted climbing. We were the ones gathering the coconut fruit and placing it in one area.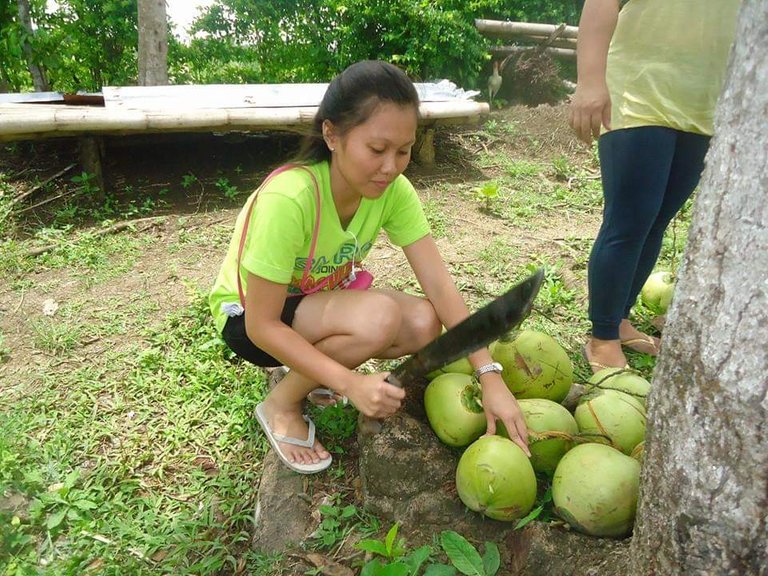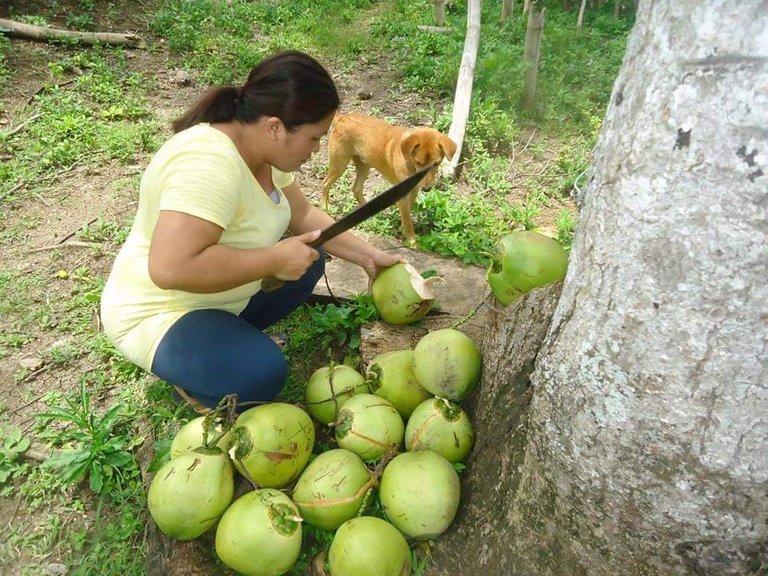 Oh, so many coconut fruits were here. What a lucky day we had. It was so timely that the coconut fruits were ready to harvest. I tried to help my aunt in opening the coconut fruit but ended up doing nothing. My force was not enough to do it. I felt sorry for that.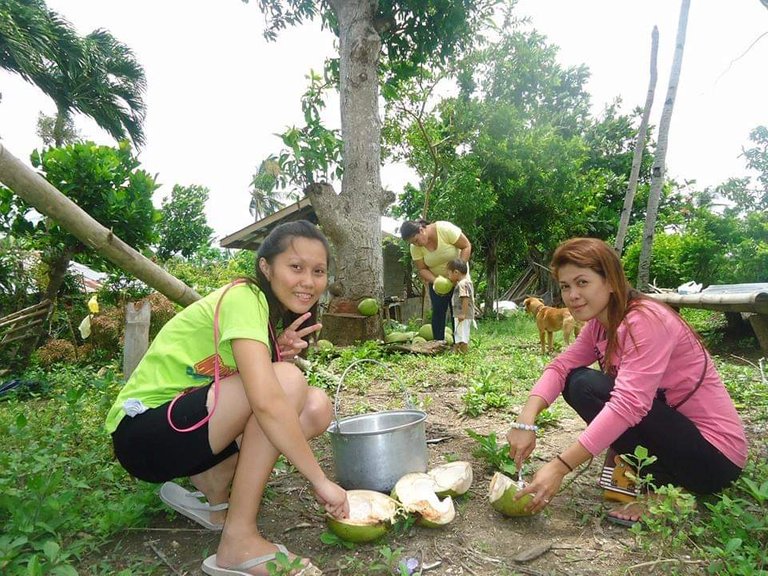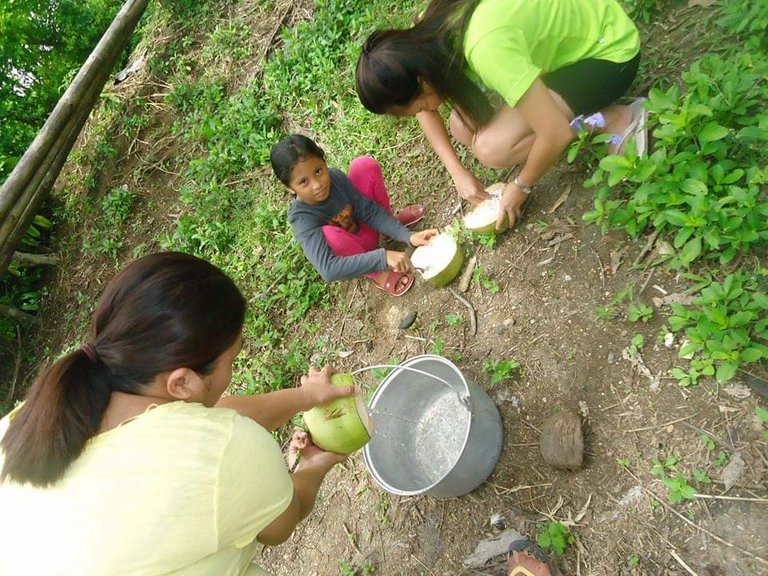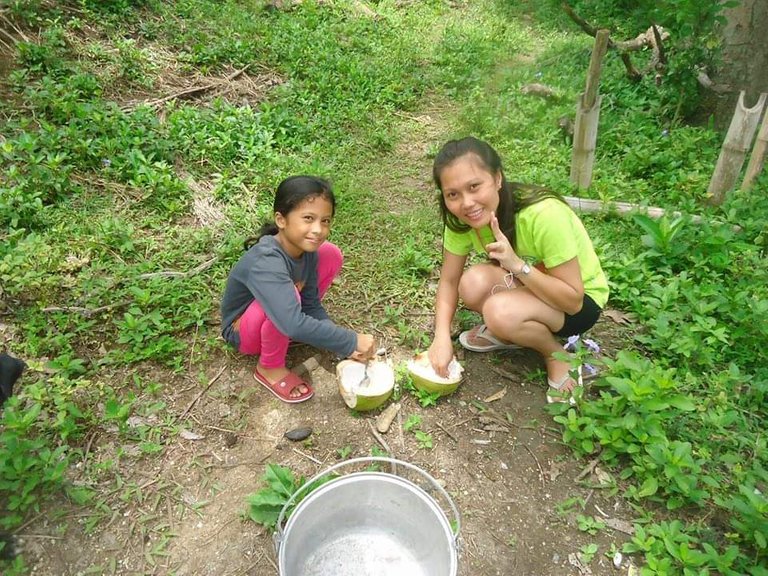 For us to extend some help to our auntie and to make the work easier and faster. We were the ones who shredded the coconut and place it inside the pot. Since we don't have any receptacle where the shredded coconut is to be placed that is why the pot was being used. But don't you worry all the utensils we were using were clean.
EATING TIME...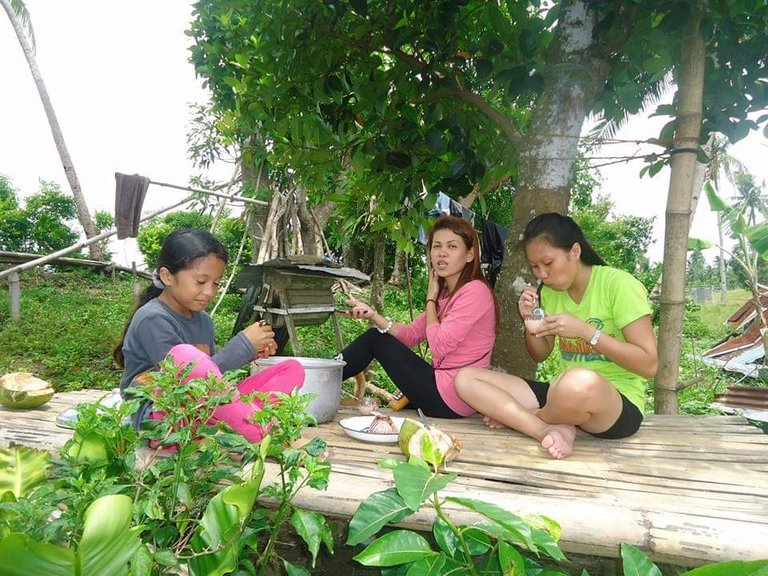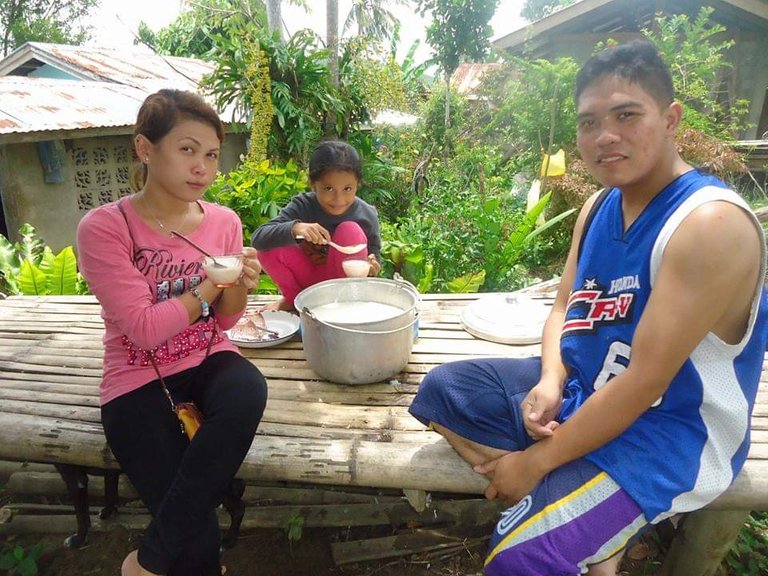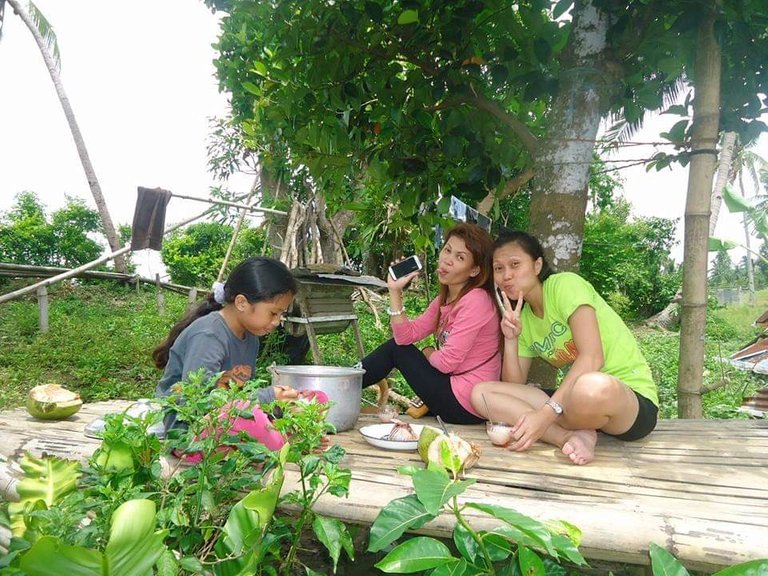 The shredded coconut together with its water, sugar, biscuits, and condensed milk was mixed and after being thoroughly mixed it. It is ready to eat! So, without anything to do, we immediately eat it. This is one of the experiences we missed being in the province life. Eating and laughing with each other. At last, after a day of being busy, we have made use of this time to unwind and have time to be with them.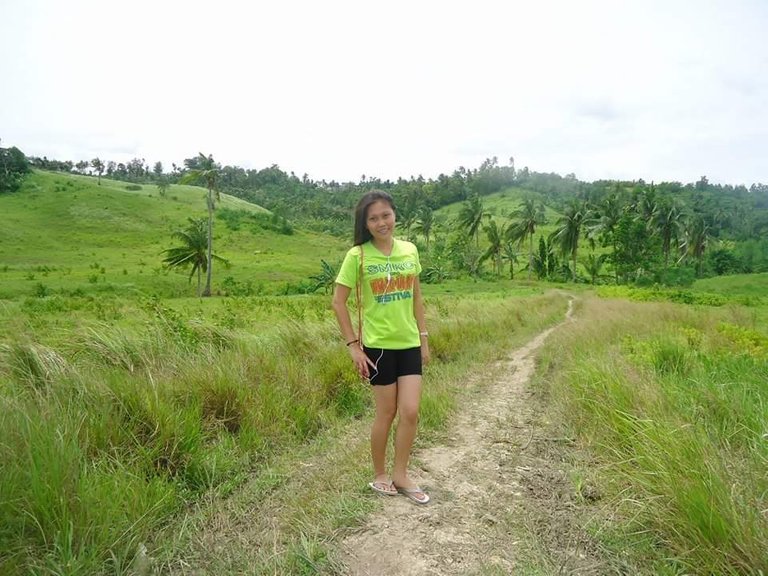 Our day was full of fun memories with a full stomach of course. Indeed, going there was a bit challenging but it was worth the walk. We may have difficulty breathing upon going to that place but the time we have spent together with our loved ones there was the best thing we have done.
That's all for my today's blog my dear fellow hivers! Thank you for your time reading this. Until next time, see you around. Stay safe and God bless.
---
---