Cucumber Soup That Can Be Served Warm Or Cold
---
🥒 Thinking A New Serving Way🥒
🥒 🥒 🥒
Let's forget for a moment about the cucumbers that are brilliant as garnishes. Cucumber can also act as a main ingredient. Be creative and you will be surprised by the stunning results.
🥒 🥒 🥒
---
Cucumber can also be used as cold soup or warm soup, depending on the stock of ingredients available, as well as your taste.
---
While chewing cucumber in raw condition, I remember several variations of the cold cucumber soup recipe. But there are other ingredients such as avocado that play a role there. I am seduced by the beautiful cucumber soup color and the green is refreshing and creamy.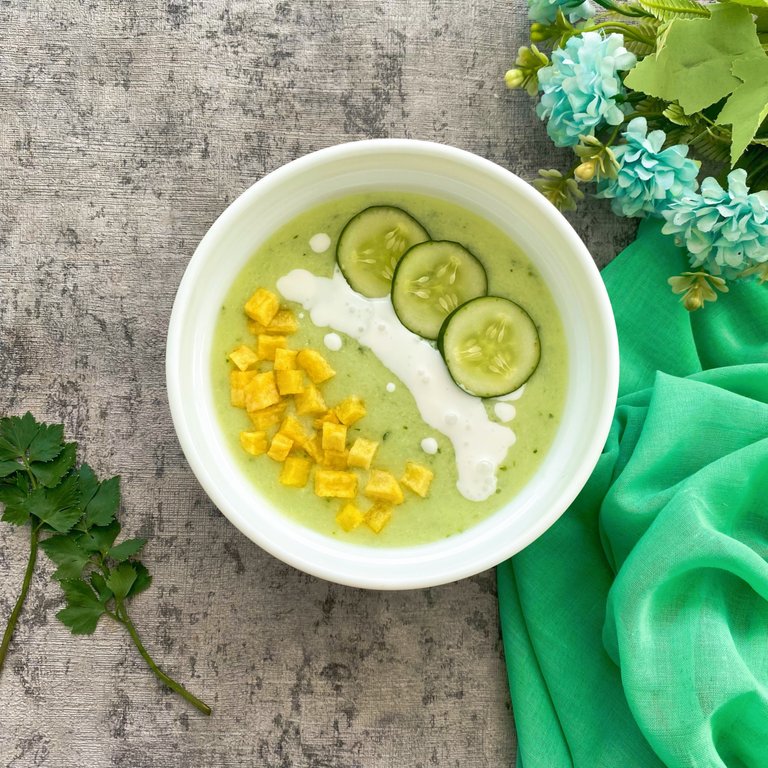 Unfortunately, this time I'm not having avocado, but I have cucumber. I who was wanting to eat soup, finally decided to venture up to try making cucumber soup.
---
---
---
Warm Version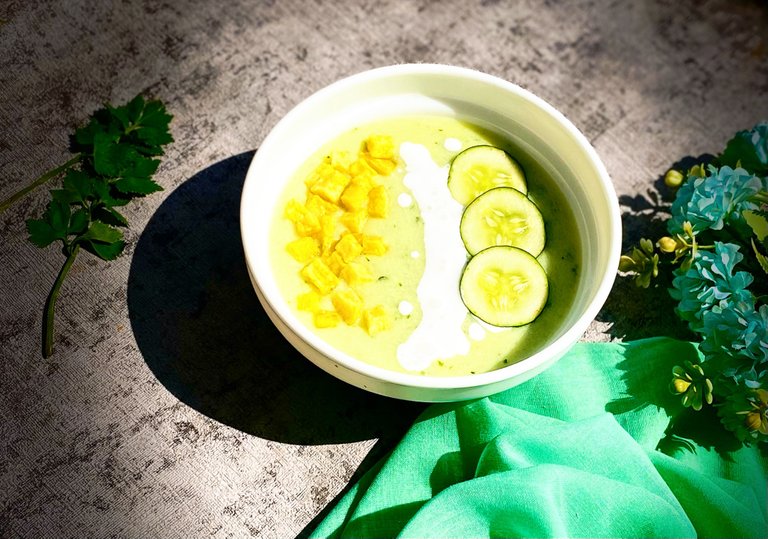 I made the warm version of cucumber soup instead of the cold version. This is of course with good reason, because I use potatoes in this recipe to make me feel full.
Since I'm making fried potatoes, the right soup base flavor is warm soup, not cold soup. Later, fried potatoes are served with warm cucumber soup, it can also be used as a topping.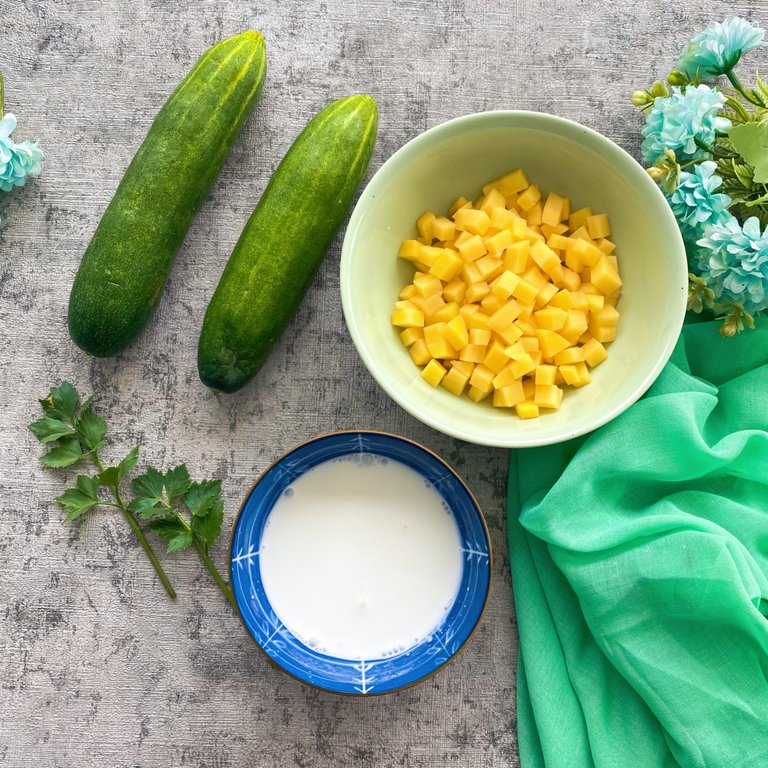 Indeed, the taste of cucumber is very strong and tastes a lot of water, making us have to be smart about treating cucumbers.
The final taste of the soup will be messy if the mixture of ingredients in the cucumber soup lacks coconut milk. So, here coconut milk also plays an important role in the dominant taste produced by cucumber soup.
---
---
---
For seasoning, I only use salt, sugar, and pepper powder. The most important thing is that you have to know the reference of the favorite taste of the people who will eat this soup.
If you prefer sweet, you should serve cucumber soup with coconut milk, and sugar. If you prefer salty in taste, you can add vegan butter, or even roasted peanut. That will give it a nice savory taste.
I like them both. But this time I adjusted to my condition, which also wanted to enjoy fried potatoes to get a filling effect from it. So, I made a salty version.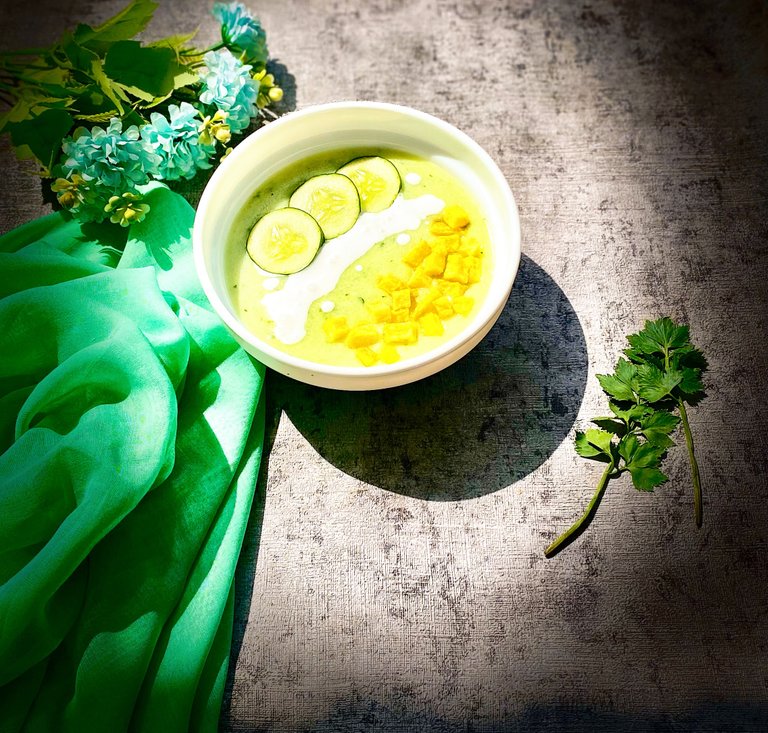 ---
---
---
Easy Preparation
Basically for cold soup cucumber we just need to blend them. But because I made the warm soup version, so I had to heat them again. But it didn't last long.
---
---
---
But, before preparing the base soup, I first prepared the fried pototaes. Fry the diced potatoes. Then remove and set aside.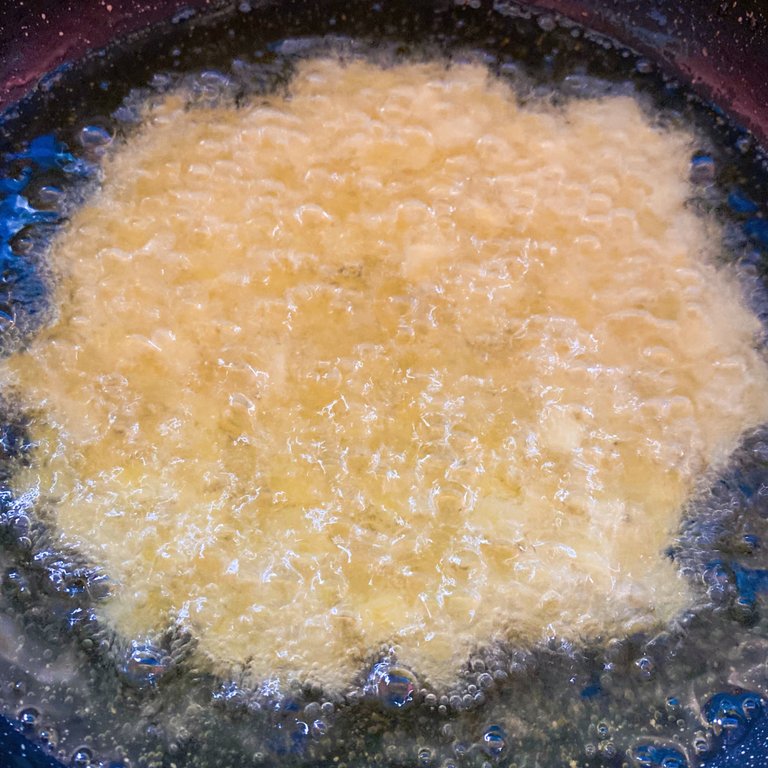 ---
---
---
Mix well slices of cucumber with coconut milk. Puree them according to your taste and preferences.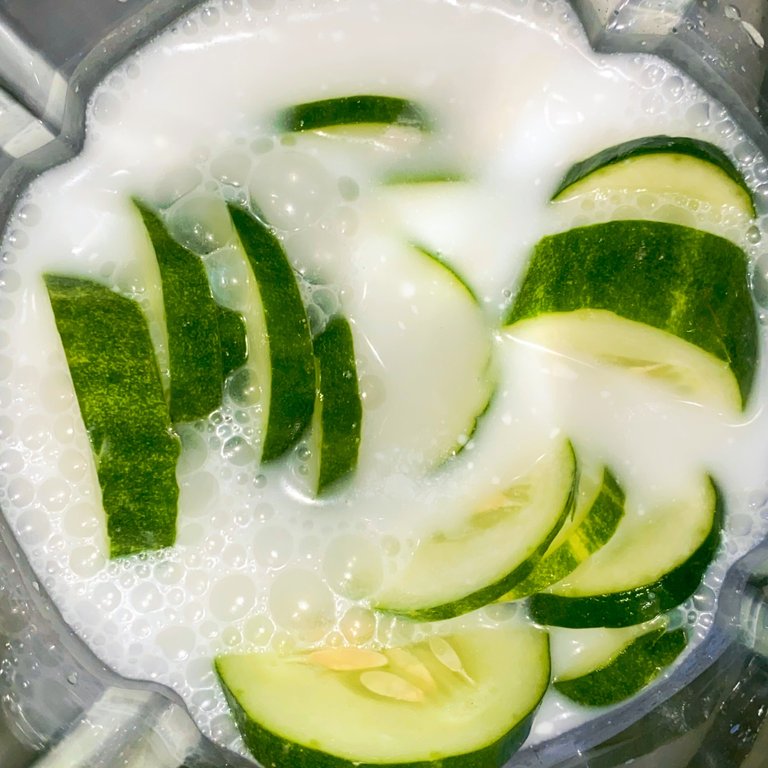 ---
Oh, I got this beautiful color from the blend of cucumber with coconut milk. I don't filter them. Just let all be natural.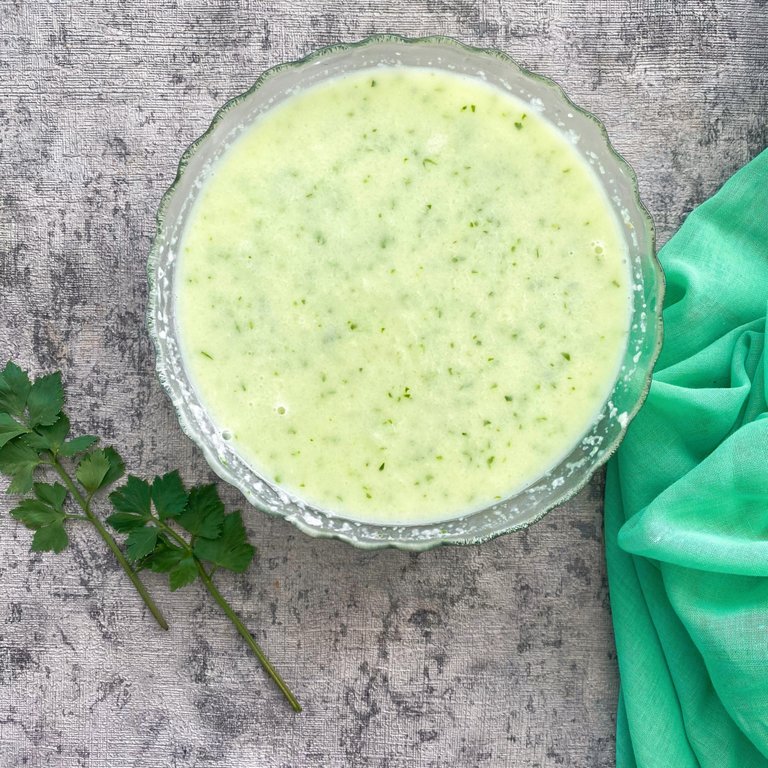 ---
---
---
As a final preparation before serving, heat the mixture with additional seasoning. Bring them to a simmmer then add a few tablespoons of cornstarch that has been dissolved with.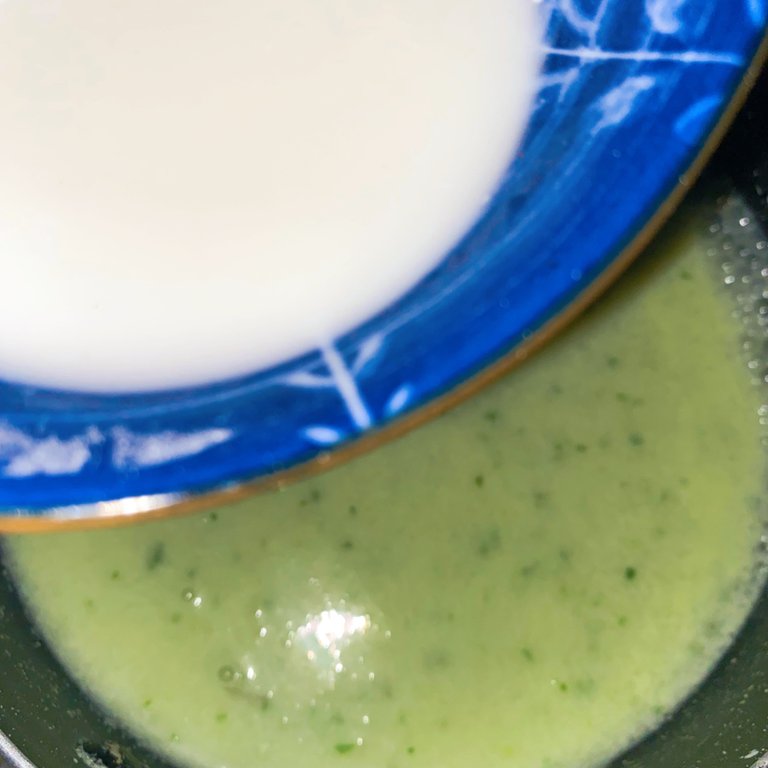 Serve with the filling and toppings you want. In this recipe I only use fried potatoes.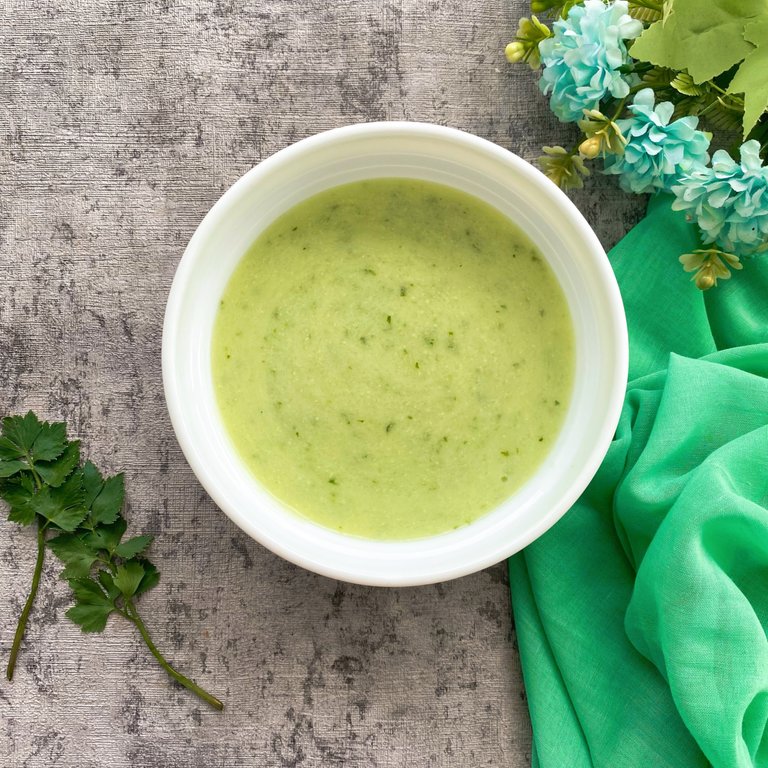 ---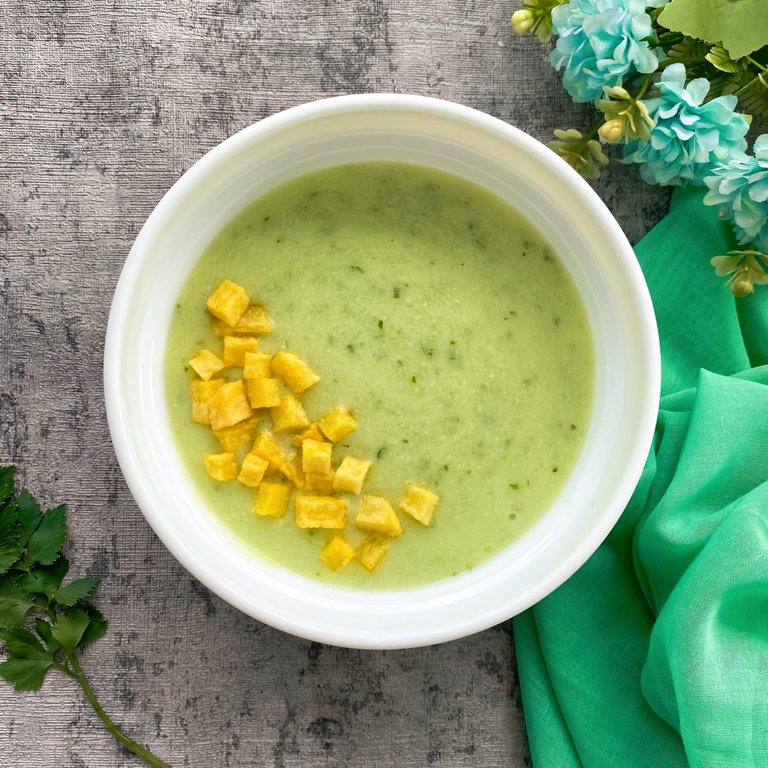 ---
---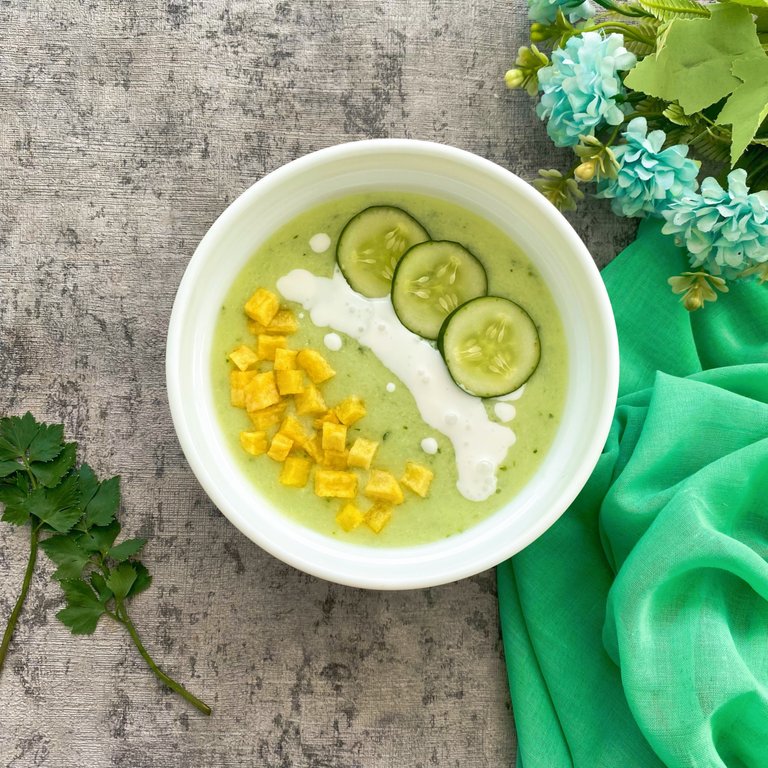 You can be creative according to your liking. Have fun!
How about the taste? Honestly, I like this one, reminding me a little about asparagus soup BUT asparagus have better taste for sure. 🥒
---
---
---
Thank you for reading my blog and reblog if you want my blog this time worthy of reading by others.
All pictures were taken using iPhone 11.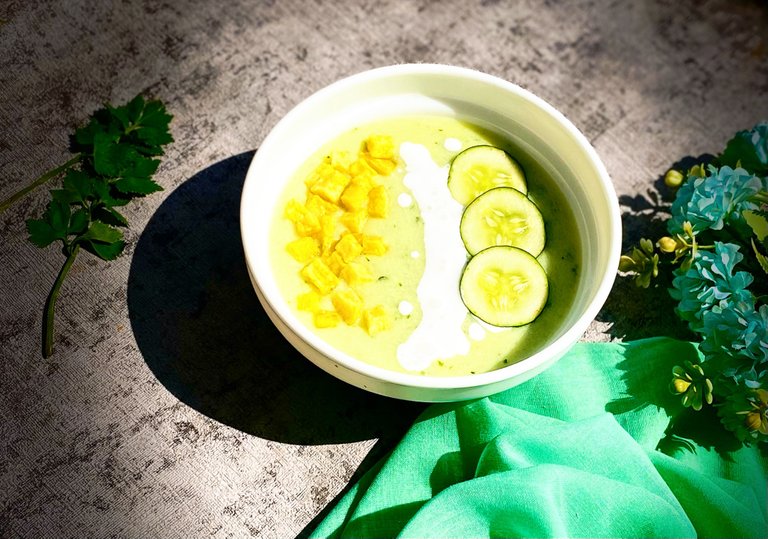 ---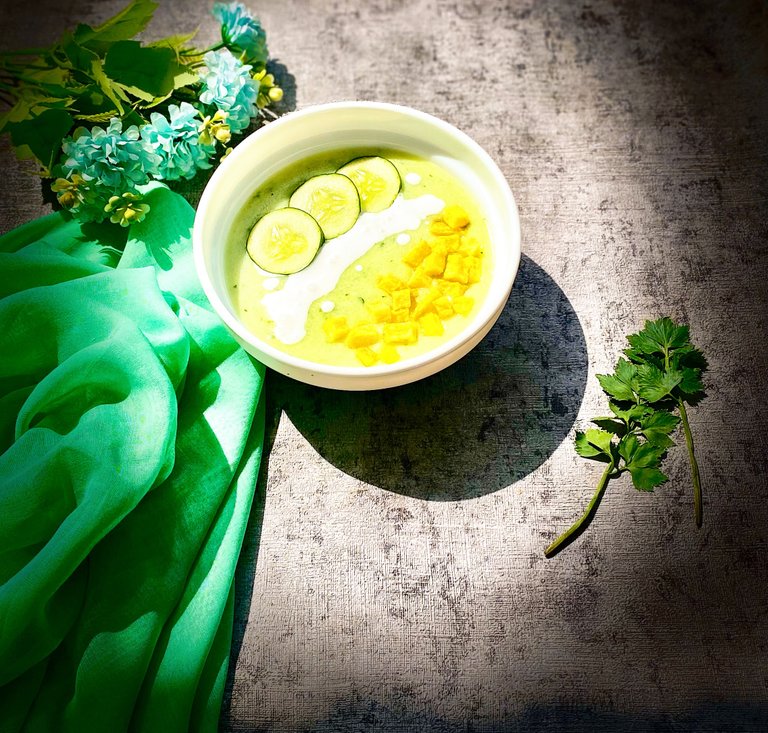 ---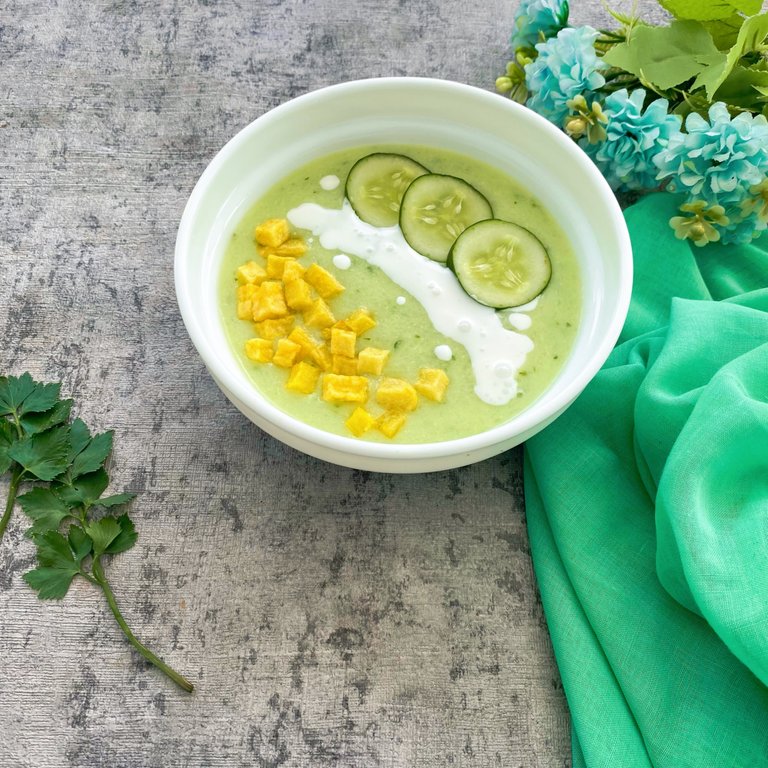 ---
---
---
---
---
Best Regards,
Anggrek Lestari
---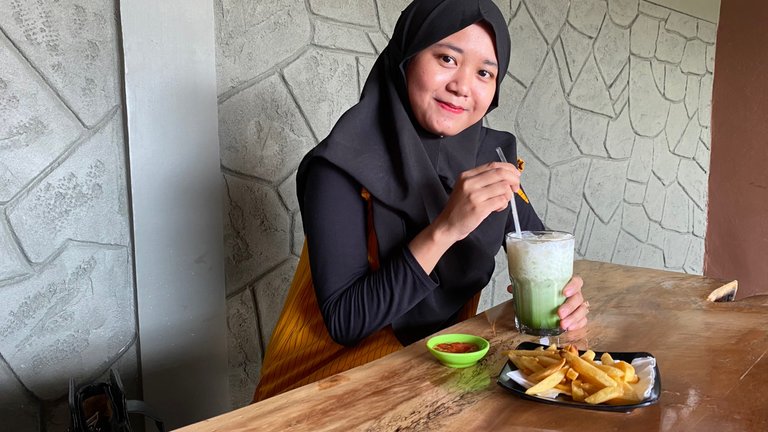 Who is Anggrek Lestari?
Anggrek Lestari is an Indonesian fiction writer who has published two major books. Now She is a full-time content creator. She has a goal to share life, poem, and food content that makes others happy and can get inspiration.
---
Contact Person: [email protected]
Discord: anggreklestari#3009
---
---
---