MY BANTAYAN PROJECT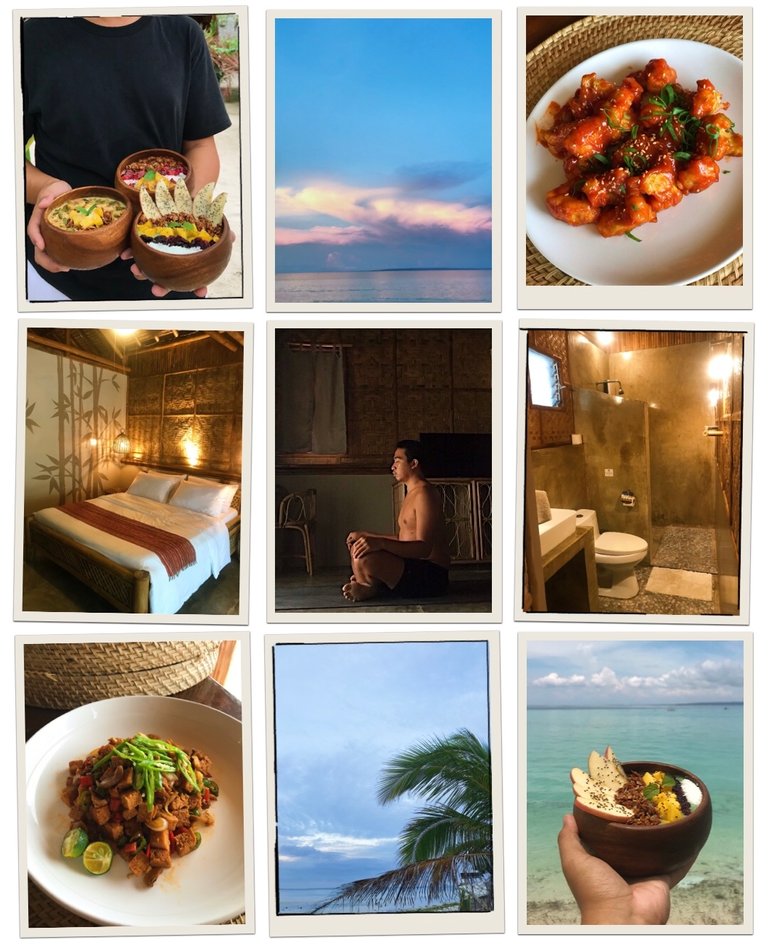 After I left my job in Dauin, Negros Oriental, I get frequently asked what will I do next. When I introduce myself to people they tend to ask what do I do for a living and I'm honestly don't know how to respond because I'm basically jobless. I know, it's not a good thing to be unemployed this time of the pandemic but I choose to stay disconnected from the corporate world in focus on other things. (aside from Hive)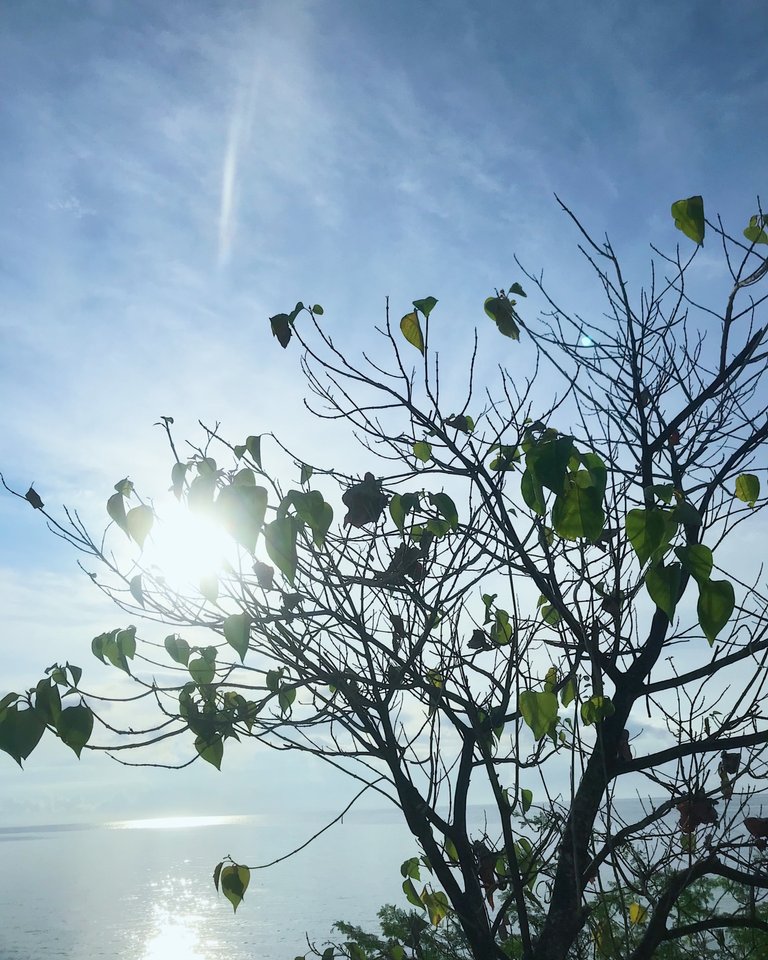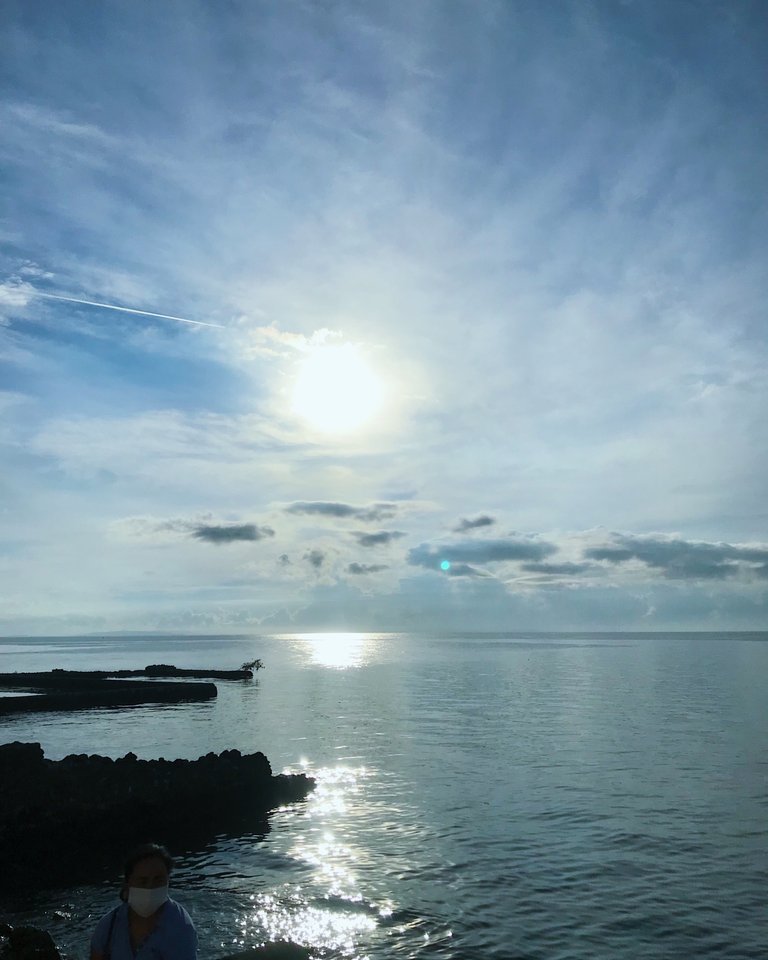 I have posted several blogs ago about my project with a luxury resort in Bantayan, which was Amihan Beach Cabanas. So for those who are curious about what I do for a living, I'd like to call myself a "Freelance Hospitality Consultant". Disclaimer, I did not go further with my studies in Hospitality Management and took Master's Degree but what I have is 7 years of experience and expertise in the industry
.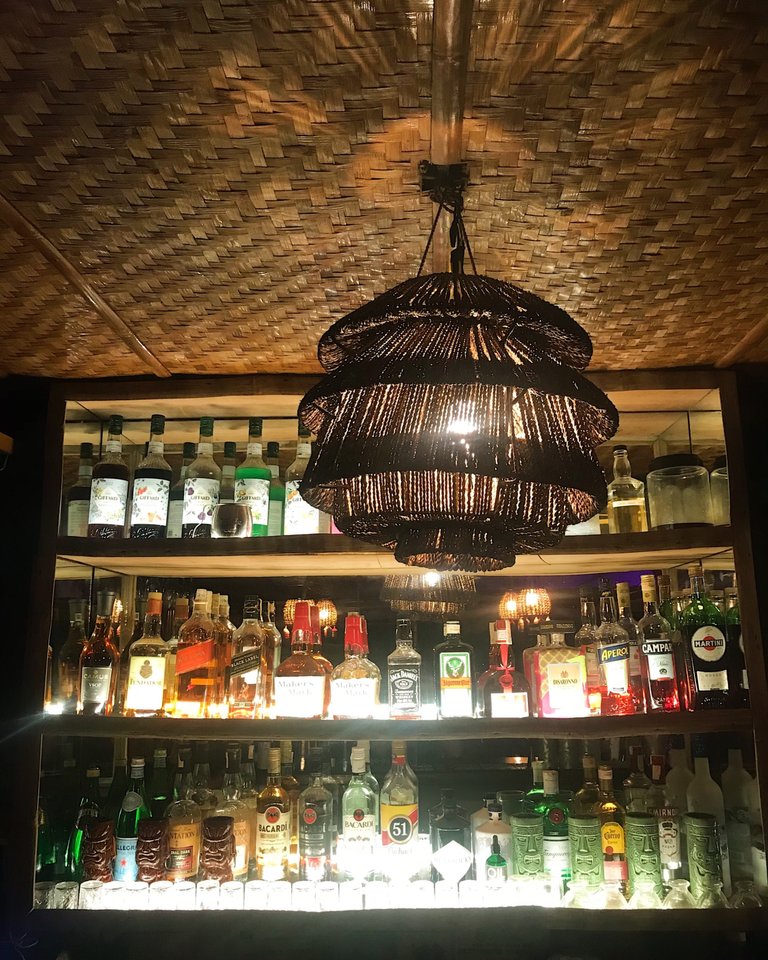 Aside from managing restaurants, I have experience in opening different concepts of restaurants. Back when I was still working in my previous company, there was a year that we opened 8 restaurants. It's not as much but for the restaurant industry, it is considered a lot.
I got this idea of selling my services and recipes after friends and guests in Anahaw asked for my opinion about matters related to opening a cafe. One of our regular customers also offered to buy my smoothie recipes for their resort in Negros Occidental. Though this project was not pursued, hopefully, they'll revisit and contact me again.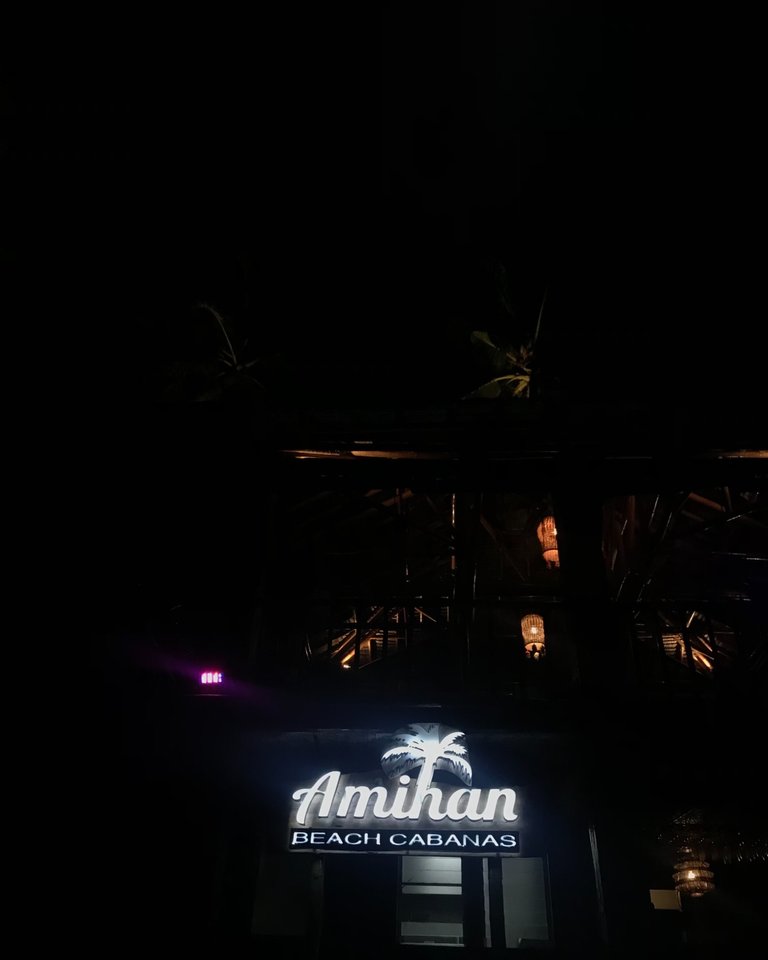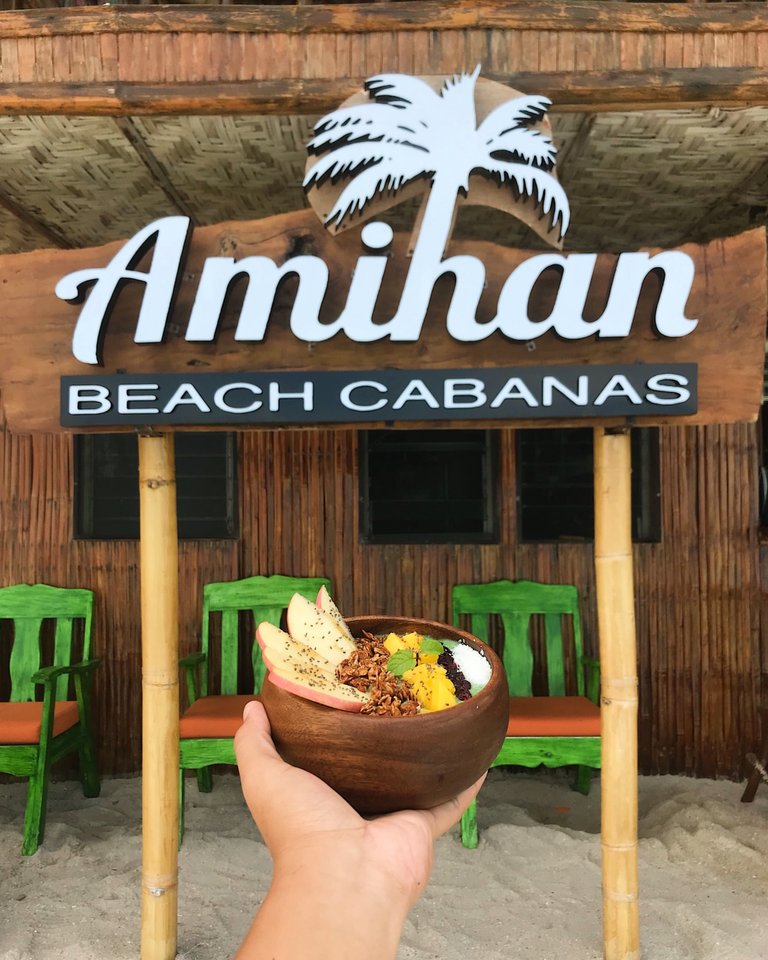 My latest project was in Bantayan, though we were done with the smoothies and dishes, there was a change of plan. We will be making an actual smoothie shop soon. I'm sharing with you now my experience and stay in the resort, the smoothies and the vegan dishes we made.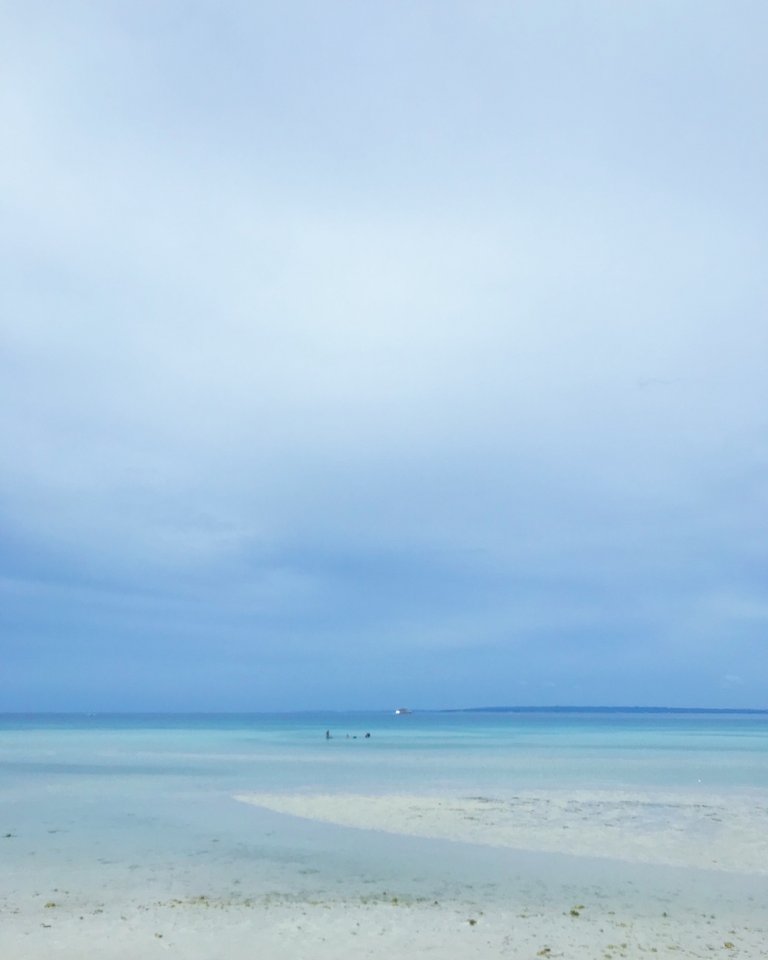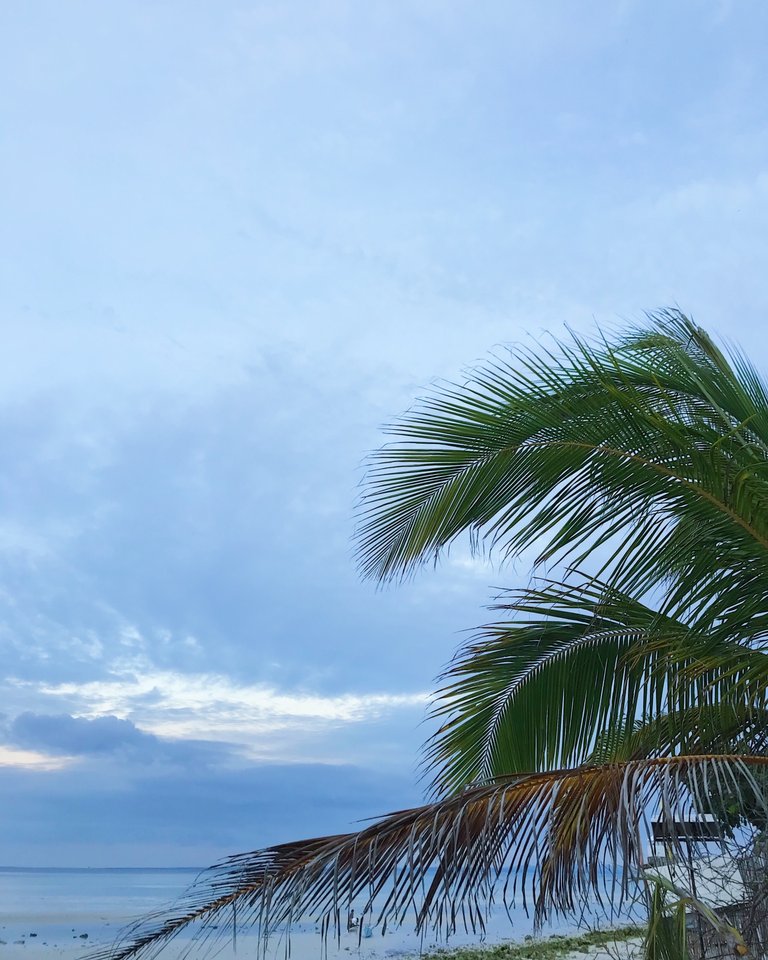 The hues of blue in front of the resort
I already knew some staff in the resort because some of them were from my previous company so it wasn't that socially awkward at all. When I arrived I introduced myself to everyone and unpacked all the stuff that I brought from the city. Everyone was really nice and welcoming. Chaldine, the in charge of the resort who used to be my workmate sat down and discussed the timeline of the training.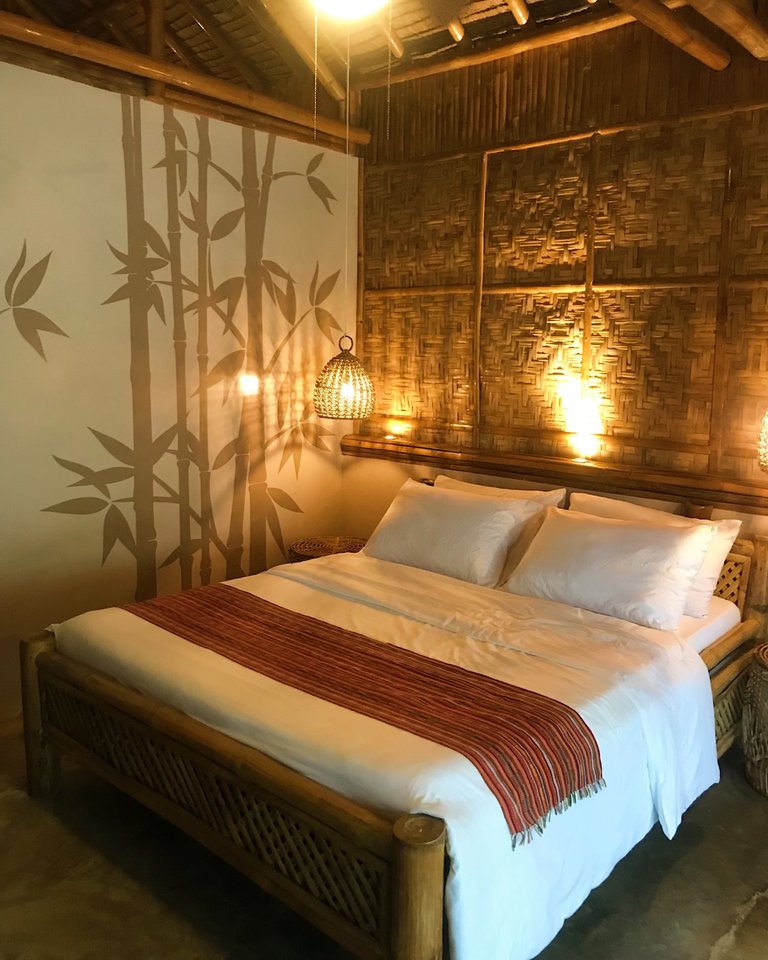 The super comfy and huge bed.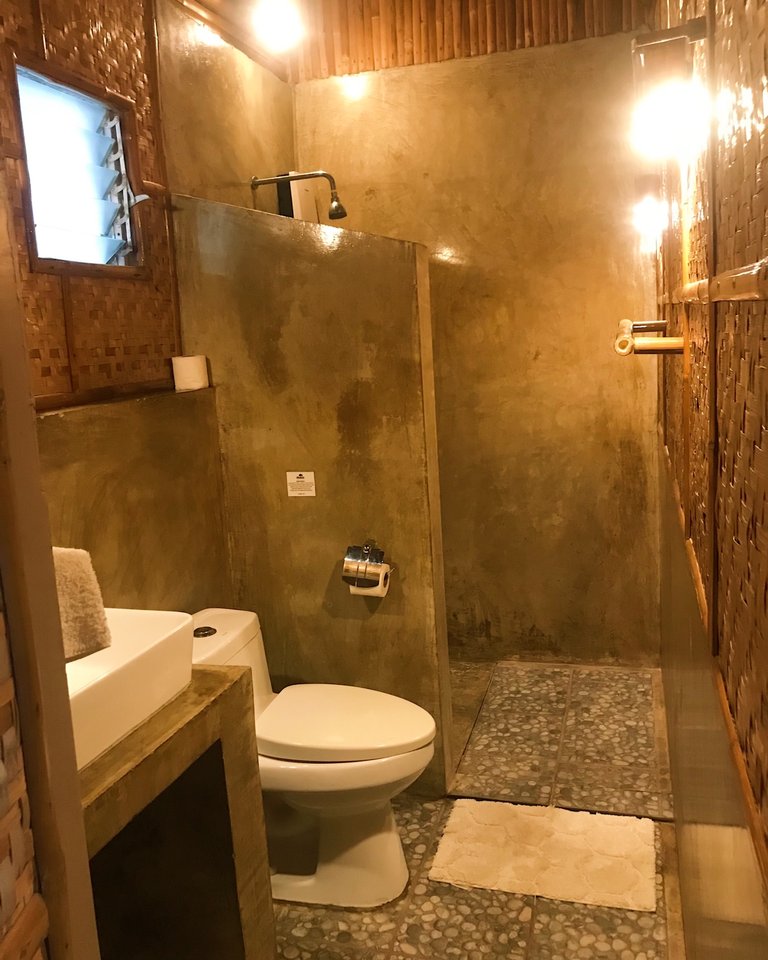 The bathroom is spacious too.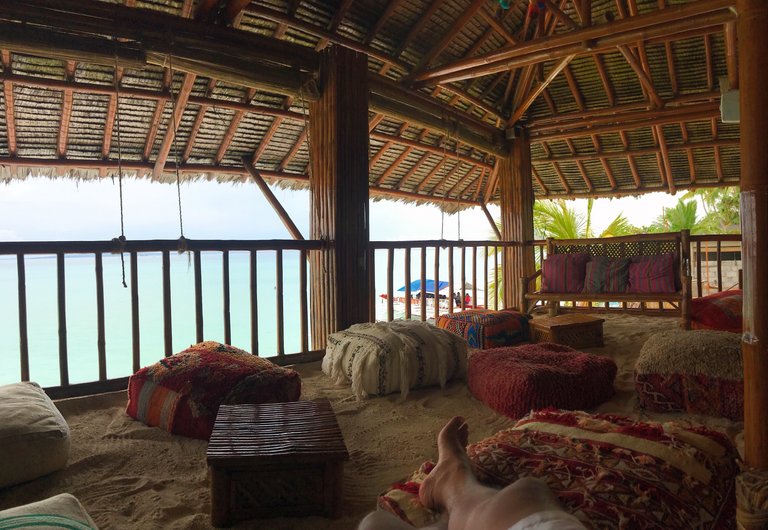 The second floor of the restaurant.
The owners were so generous and let me stay in one of their cabanas which were really spacious. The cabanas are made up of native materials which gives a very sustainable and environmental look to the rooms. If I'm not training staff, I usually just stay in the cabana to make use of the time to rest and relax.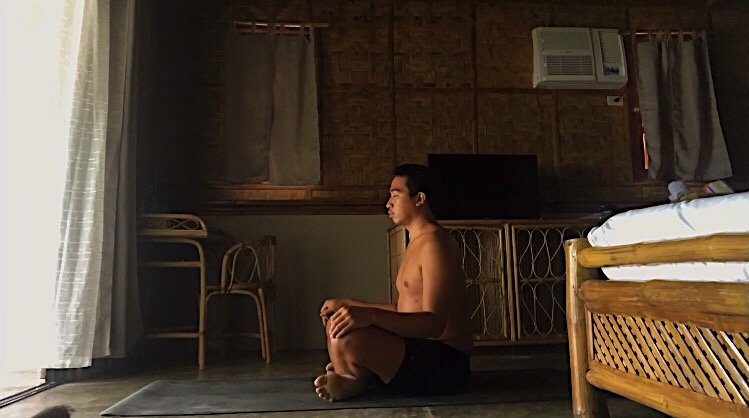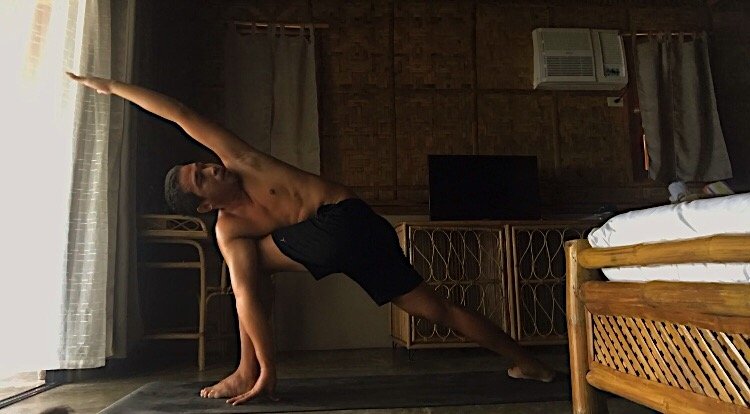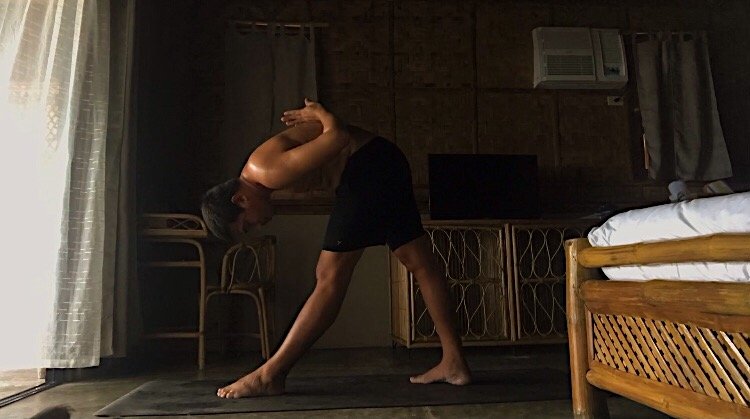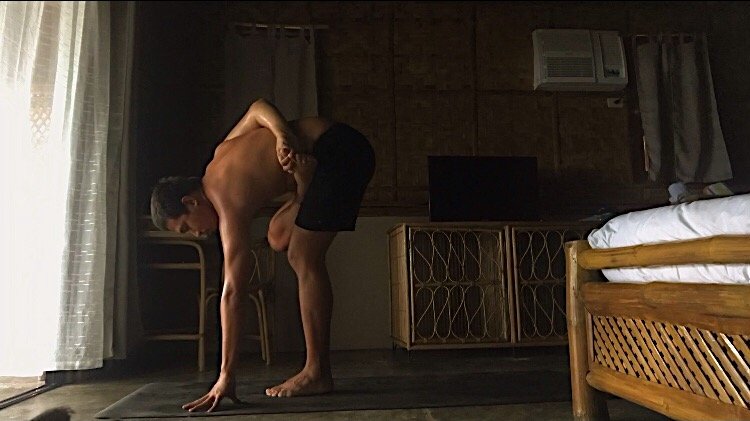 I even got the chance to practice yoga several times during my stay because the space was big enough to do some mild stretching and exercises.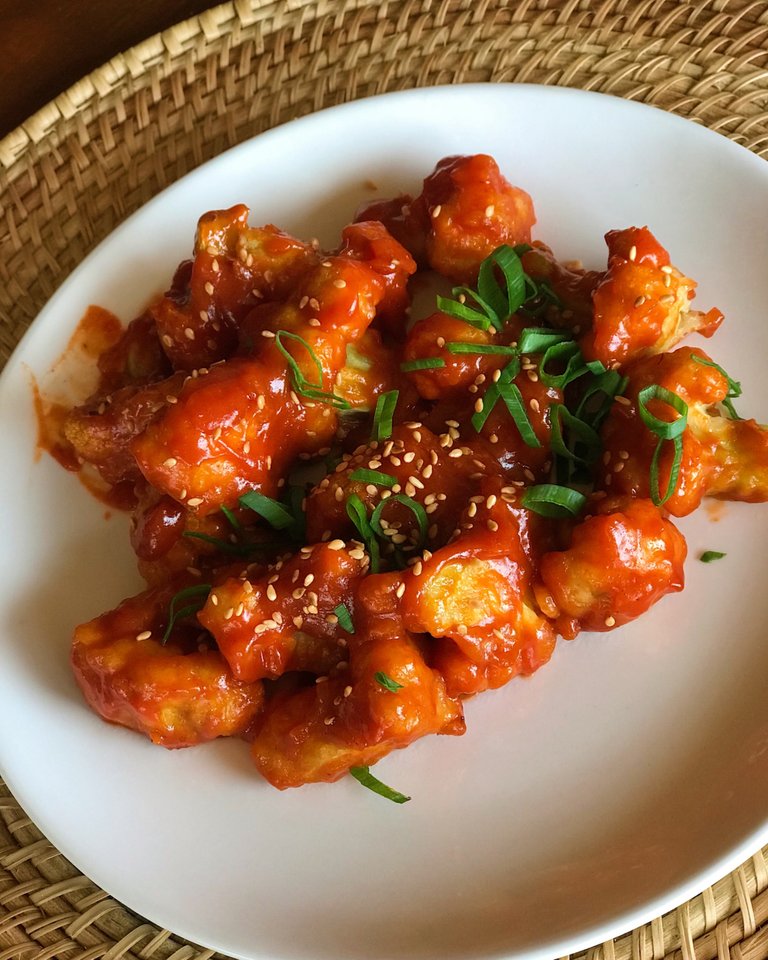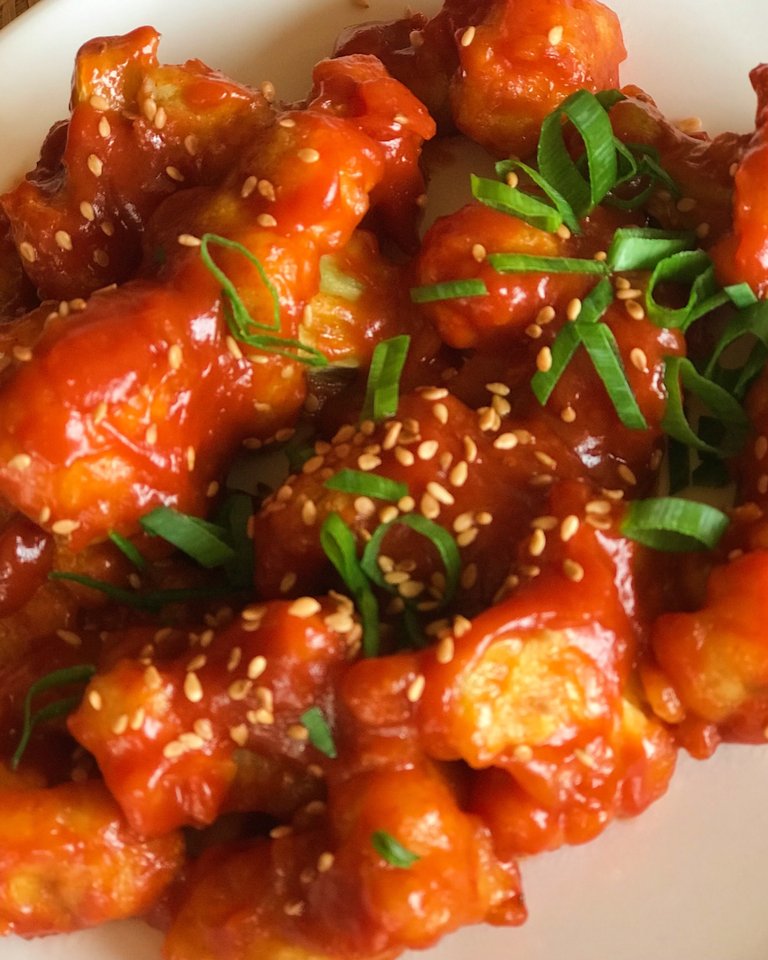 KOREAN FRIED CAULIFLOWER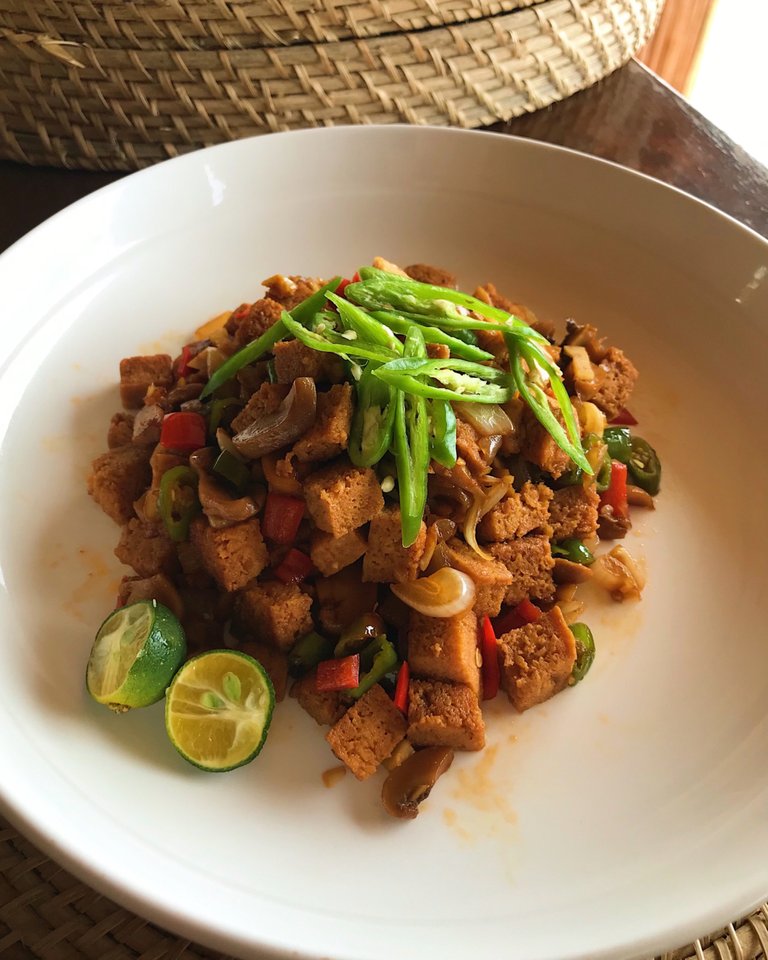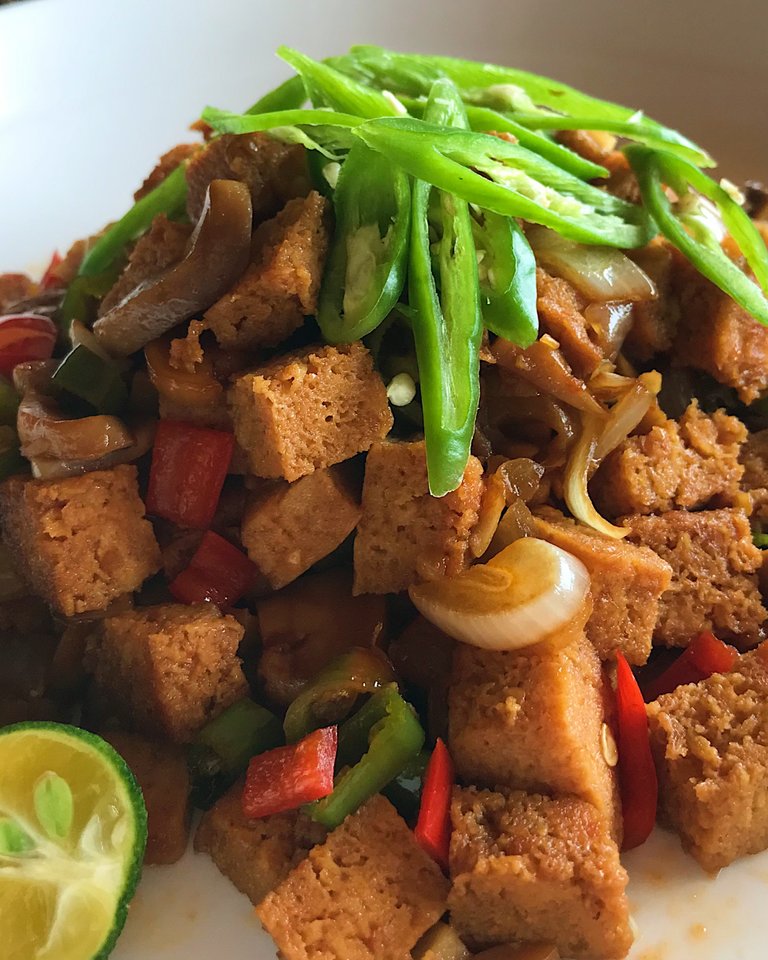 MUSHROOM AND TOFU SISIG
I had the chance to teach the kitchen staff to make two vegan dishes (photos shown above) that will soon be available on their menu. I trained them the step-by-step preparation and all the ingredients needed. We also exchange some cooking tips and experiences. For the dining staff, I trained them how to prepare the smoothies, the proper blending, and "decorating" it to make it beautiful.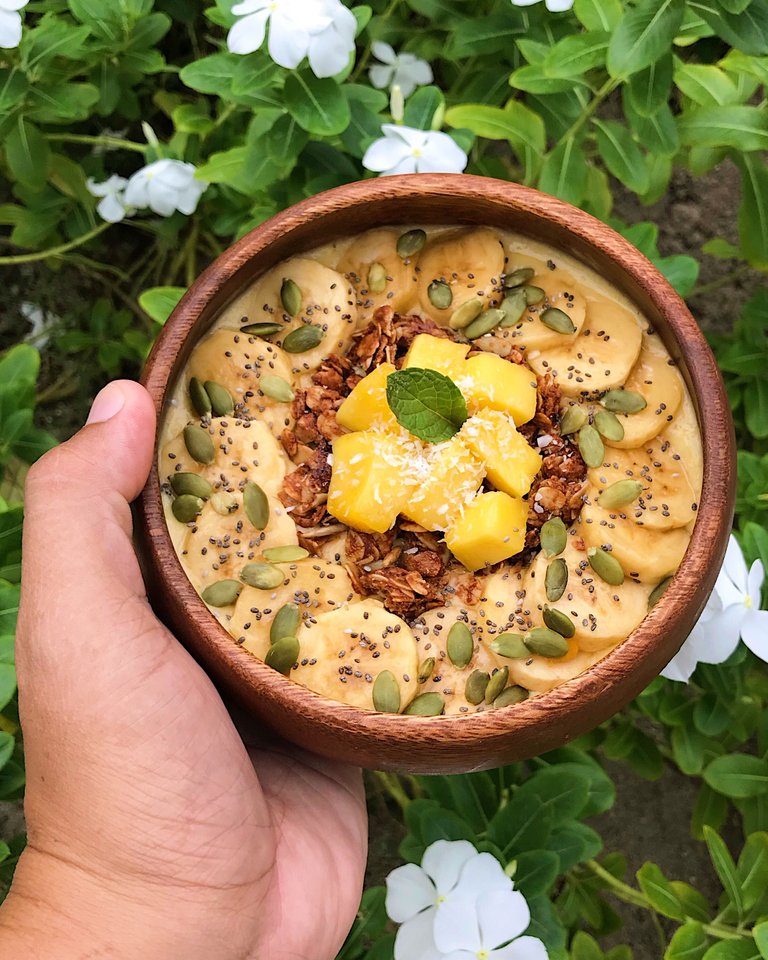 Tasty Tropics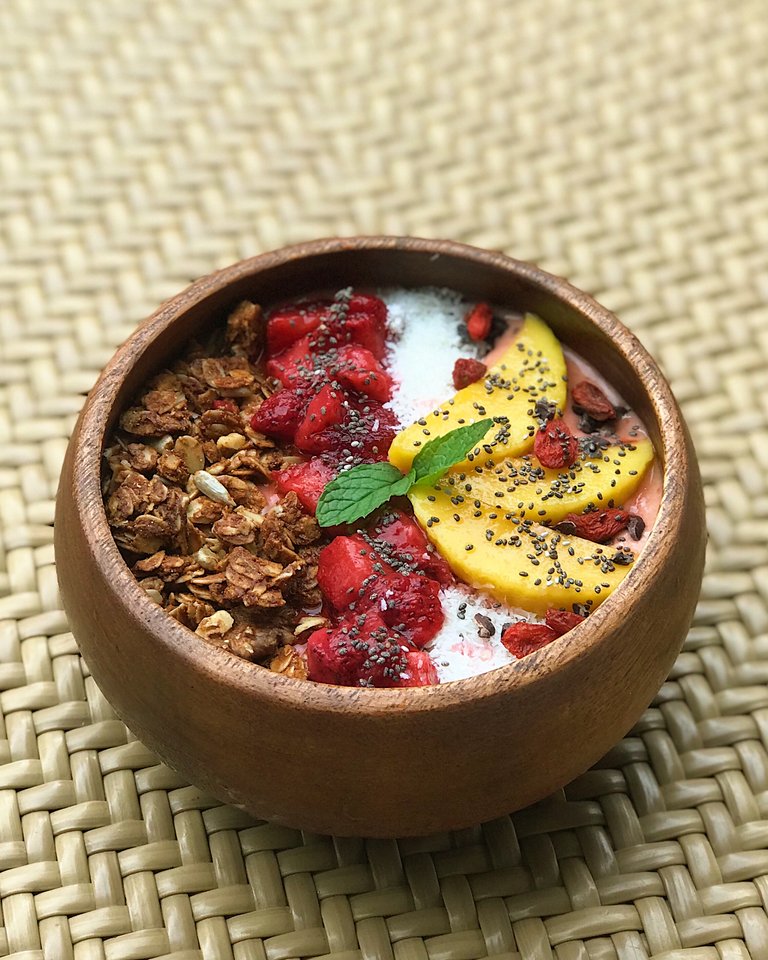 Sexy Strawberry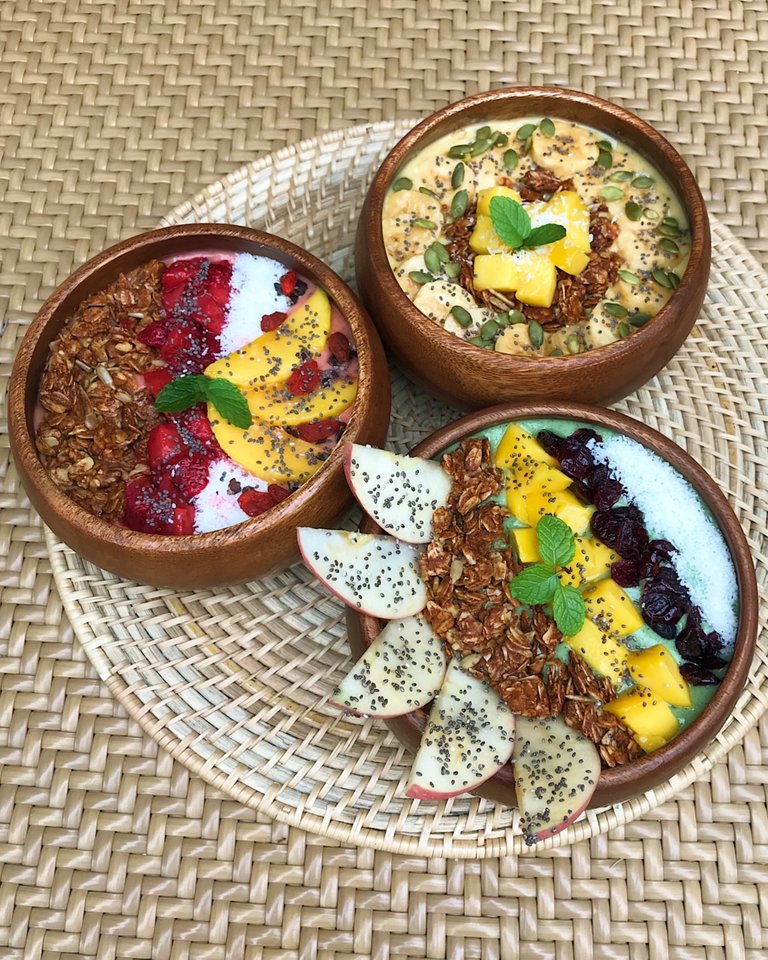 Choose your beauty.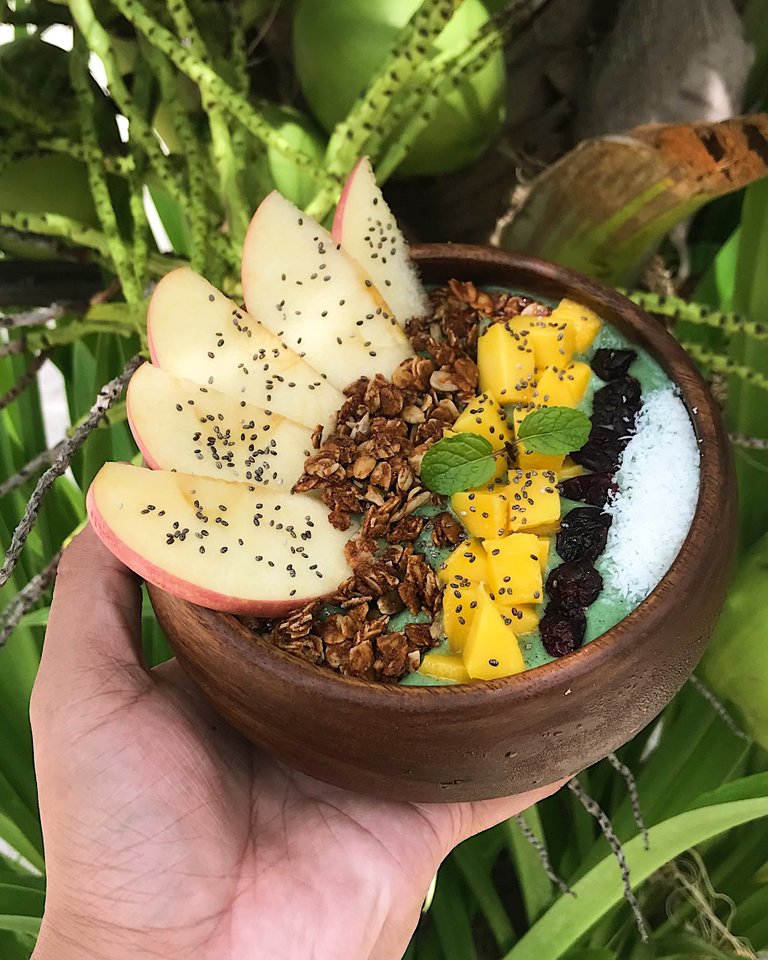 Very Verde
I was so happy that they appreciated the vegan dishes and the smoothies. They also enjoy preparing and eating it afterwards. It's very encouraging when you know that people are interested to know and they enjoy what they do.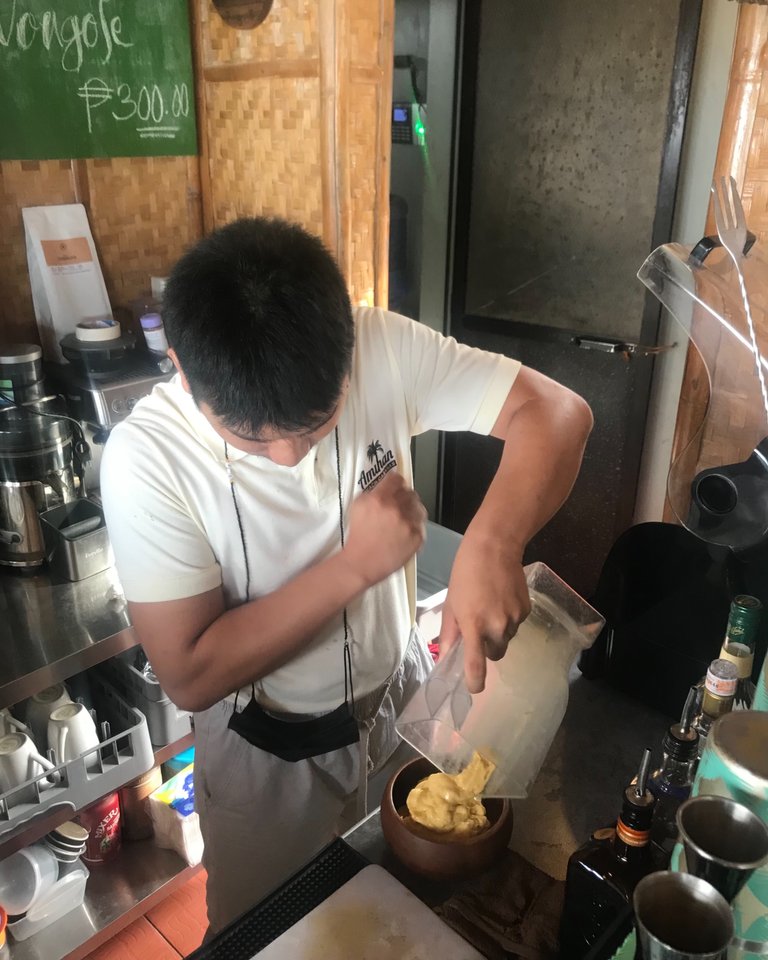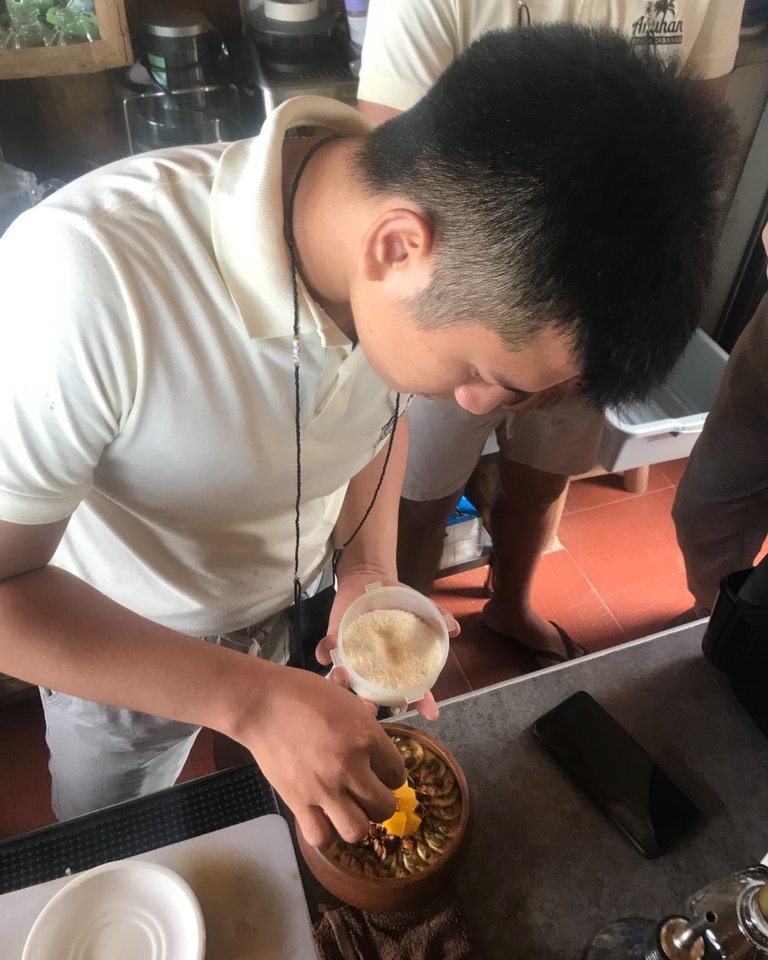 Anjo preparing Tasty Tropics Smoothie.
One of the owners of the resort was also there during the tasting of the smoothie bowls and he was impressed by the flavors and the look of the smoothies.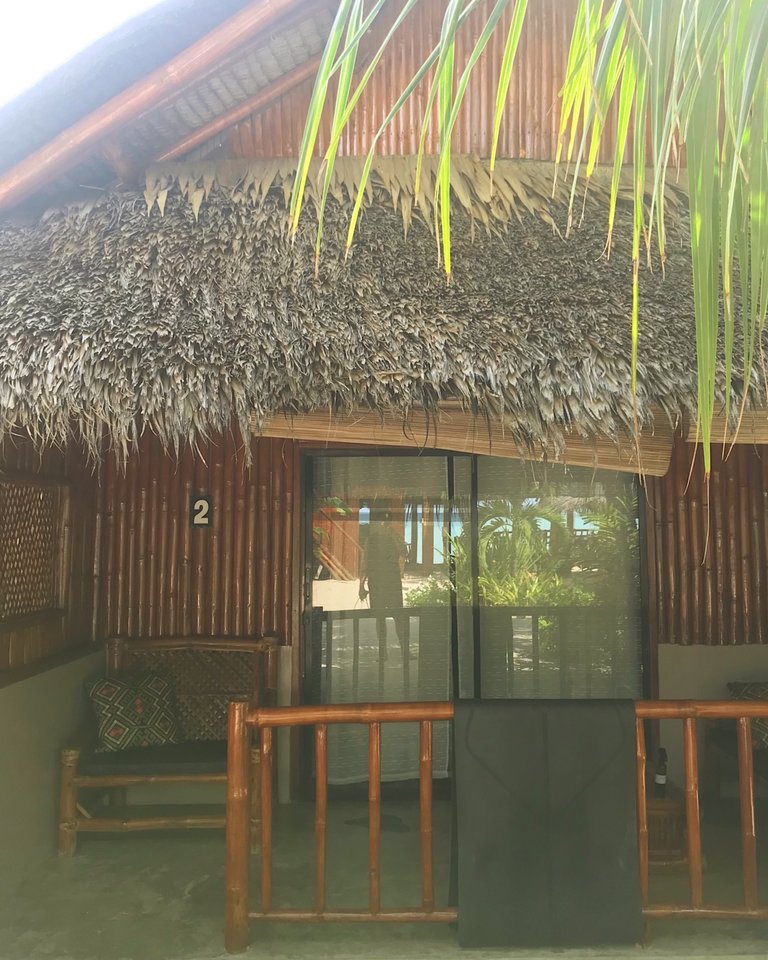 I ended my stay in Bantayan with a dinner with my friends from my former company. Reliving our days and just laughing at our stories. Some secrets came out and we just enjoyed the night.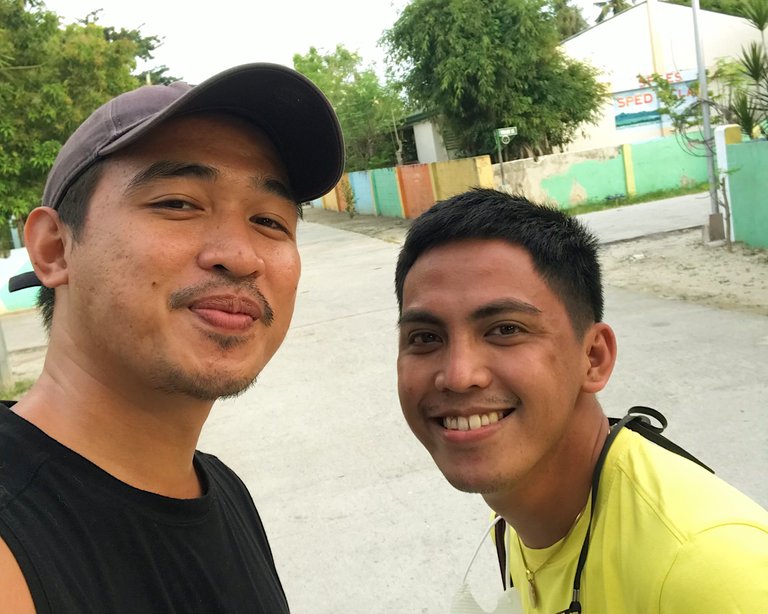 On my last day, I met a friend/former co-workmate, Duane.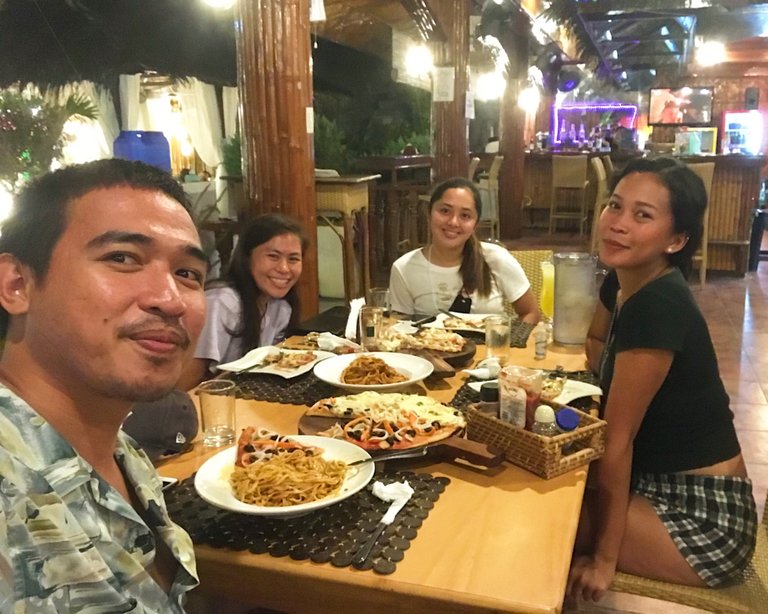 Dinner with Kyreel, Chaldine and Paula.
I'm excited to come back soon to finally finish the project and create the smoothie shop. I will surely share the process and the aspects of this project. For now, I'm leaving you with this photo of smoothie bowls that I can't wait for you to try!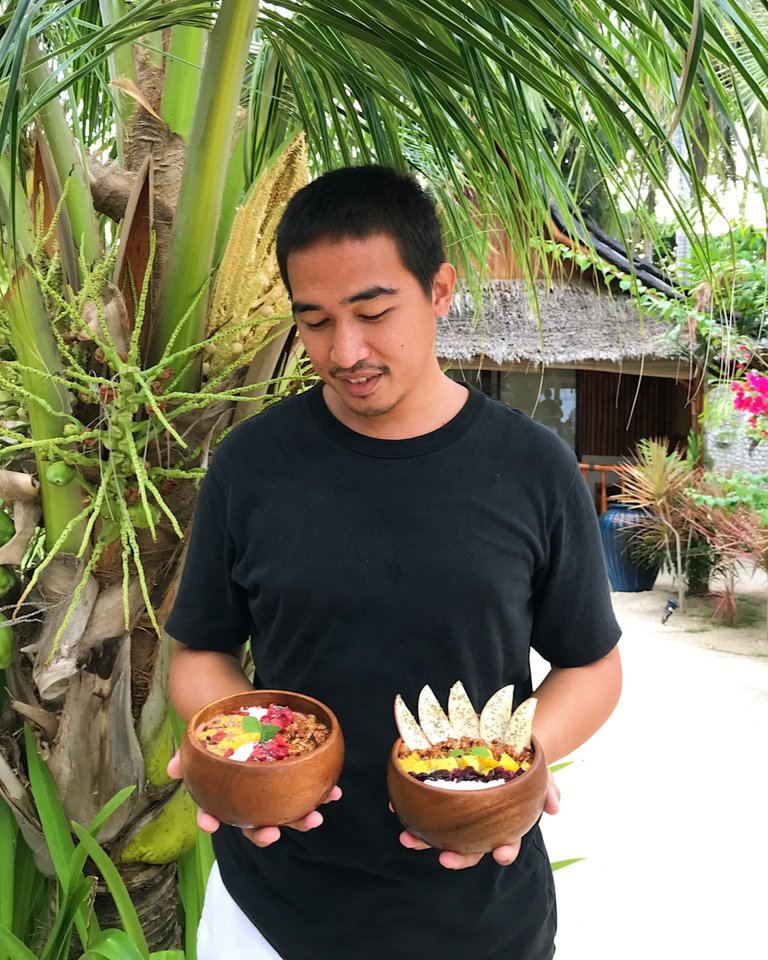 ---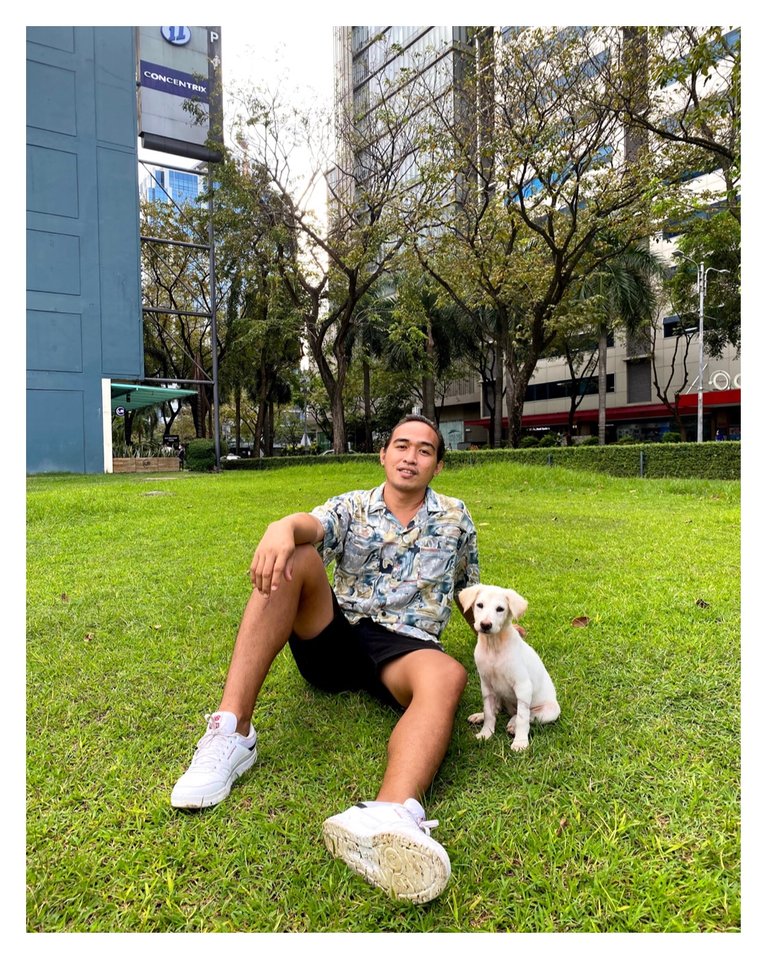 Asa Si Klause blogs about his travels, vegan lifestyle, yoga practice, his fur babies and anything that gives joy to him.
If you love to see more of his content, hit that Follow button, and you might find new places, make more recipes, and practice yoga with him. For blog collaborations or inquiries, feel free to contact him on his social media channels or email him at [email protected]

INSTAGRAM | TWITTER | FACEBOOK



---
---