Sauteed Tofu Mushrooms with Tauco Recipe
---
Sauteed Tofu Mushrooms With Tauco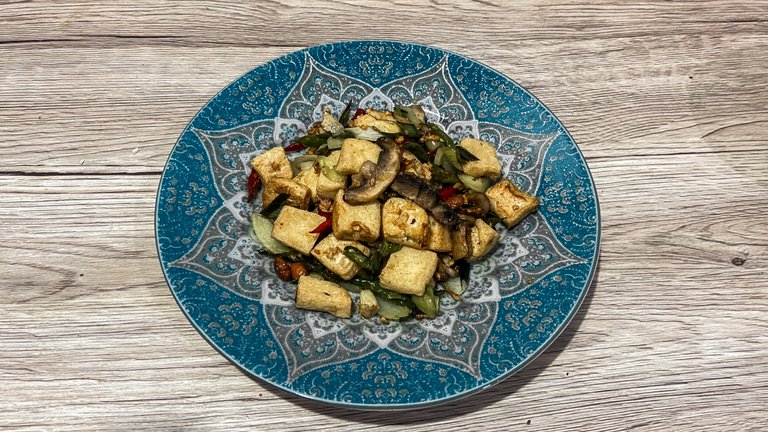 Have you ever hear about tauco ? or you ever use it ? Tauco is one of the seasoning that has a distinctive taste, strong aroma, savory and delicious.Tauco (or Fermented bean paste) made from soybeans, which is in the fermentation using the fungus. The texture of tauco-shaped pasta that is colored yellow or brown. So, there are two types of fermentation of soybean familiar with the people of Indonesia. The first is the tempe tofu and the second is tauco.
Tauco very familiar with a variety of Indonesian cuisine. The addition of soybean paste to a food will affect the total taste of the dishes. So, not all types of cuisines can use tauco as a spice, just the type of cuisine a particular course. Tauco is often used for various types of stir-fry, like sauteed kale, fry the eggs, etc. Until recently, the process of making tauco in Indonesia is still done by traditional and very simple, so sometimes every tauco have a different taste every time the manufacturing process.
This time, in accordance with the challenged hive top chef, I want to colaboration tauco with mushrooms which I will sautee with a few ingredients vegetarian like Tofu and some herbs that will be a variant of the new recipes this week.
The menu is, sautee Tofu mushrooms with tauco.
---
---
Ingredients:
5 pcs Tofu Sumedang
1 tbsp tauco
Leeks
Mushrooms champion
2 cloves garlic
1 onion
Red pepper
Green chili
Soy sauce
Orange leaves
Salt
Oil for frying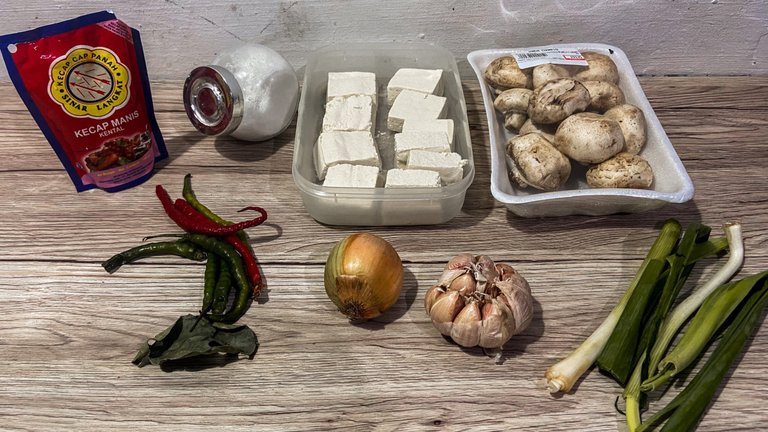 ---
---
How to cook:
Diced Tofu Sumedang, marinated with salt.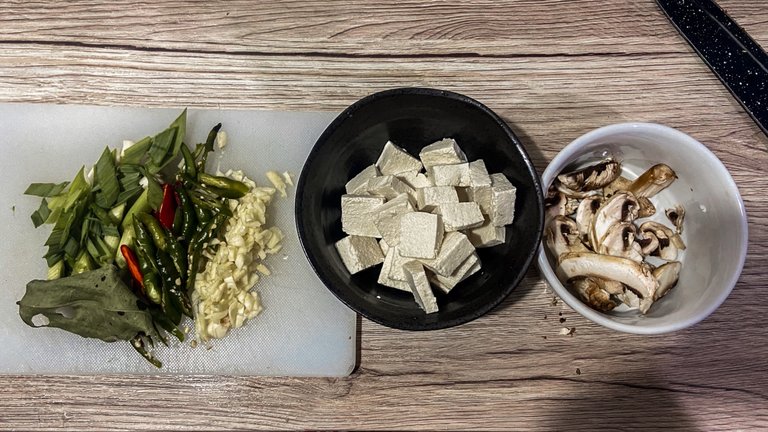 Heat the oil in medium-high heat, fry the tofu until browned, remove and drain
Slice all the ingredients such as: red chili, green chili, leeks, onion, garlic and mushrooms champion.
Heat a little oil for sautee, add the garlic that is already in the chopper, and then sautee until slightly browned.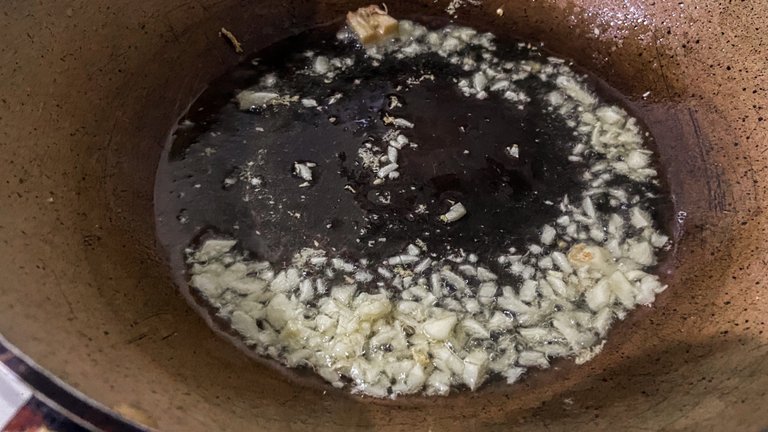 Enter red chili, green chili, leek and leaves lime, stir fry.
After that enter the Tofu are already in fried with mushrooms, onion and 1 tbsp fermented bean paste (tauco). Stir well.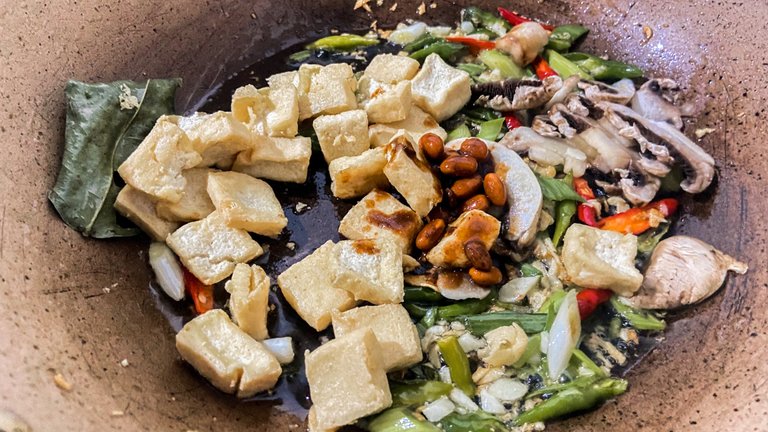 Add salt and soy sauce. The correction of taste.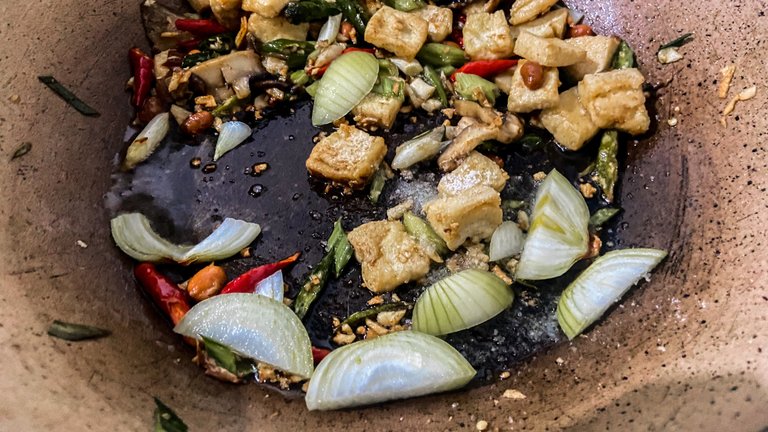 Sauteed Mushroom Tofu with Tauco is ready to serve.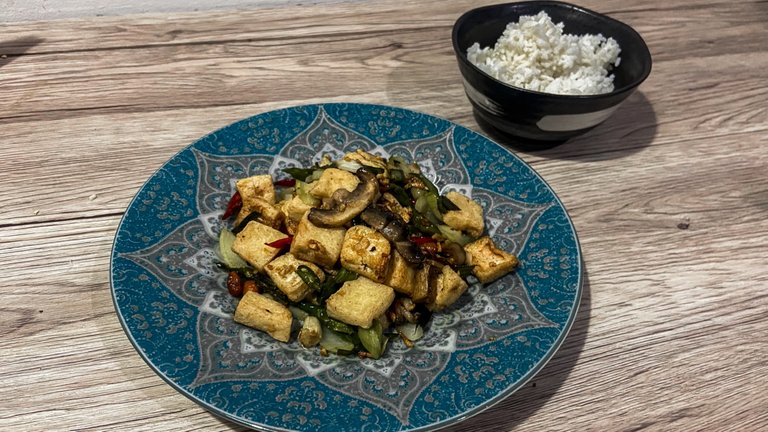 So, thanks for stopping by :)
If you recook this recipe, comment below!
See you.
-Regards-
---
---
---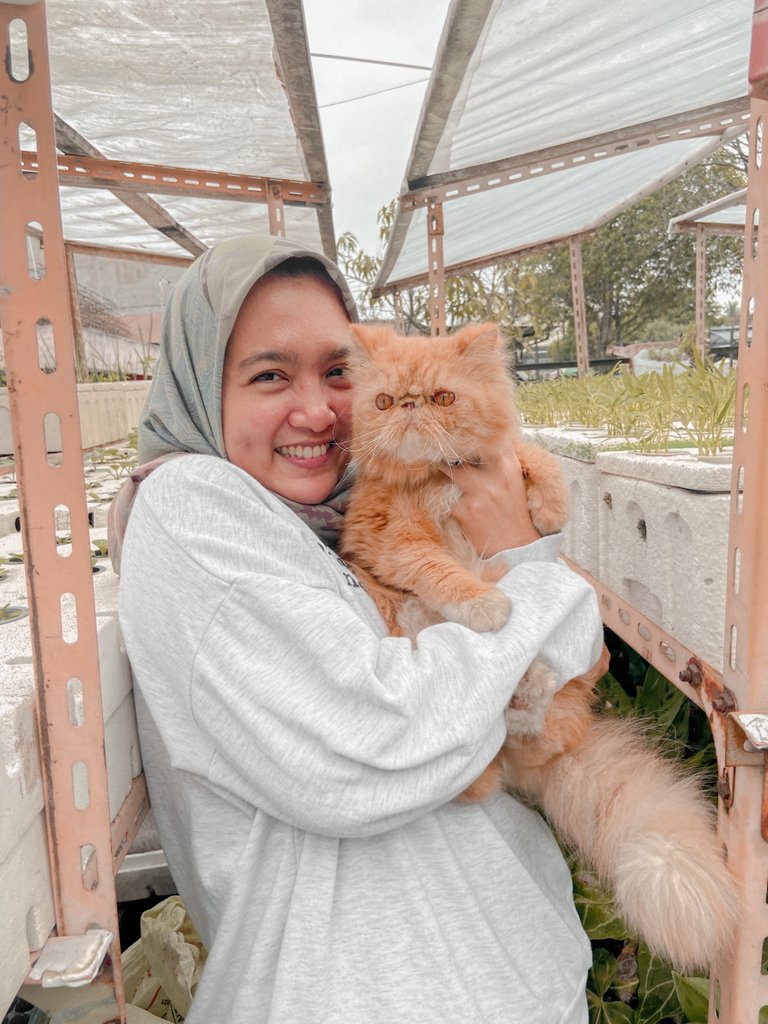 About Author
Annyeong yorobun! Welcome to wita's corner. Author is a full time housewife who loves to eat while writing. Enthusiasm to gardening and cooking. Like the exploration of new things and have many dream is unlimited. Always vote and give suggestions to advance this author.
If you like his content, don't forget to upvote and leave a comment below. Make sure to keep read and watch my content. Thankyou so much :)

---
---