Kopi Luwak: My First Cup | A Truly Javanese Experience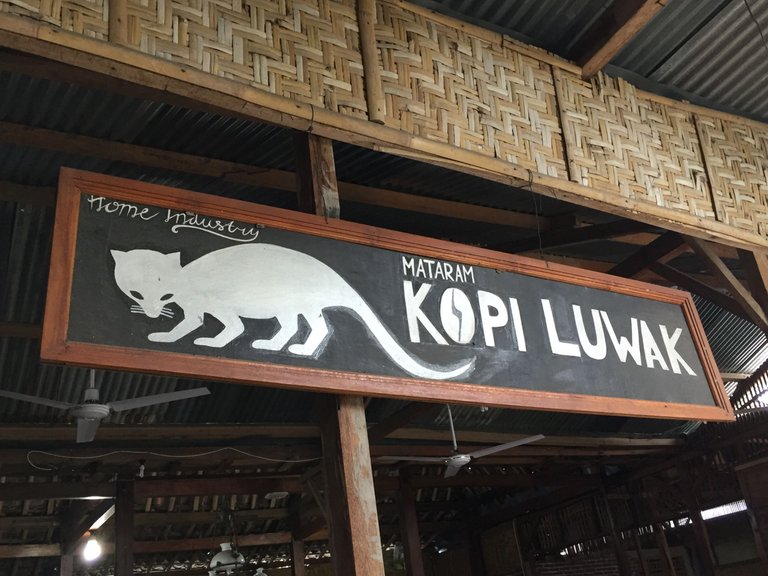 Hello, coffee lovers! What is the most exotic coffee that you have tried? For me, it would be kopi luwak. In English, civet coffee.
It's a type of coffee that has been partially digested then defecated by the Asian palm civet cat. Yes, the civet cats eat the coffee berries first, and because they can't fully digest the coffee beans, these will come out with their poo. As the coffee beans travel through the digestive system of the civet cat, especially the intestines, they get fermented. This is what adds to its distinct flavour.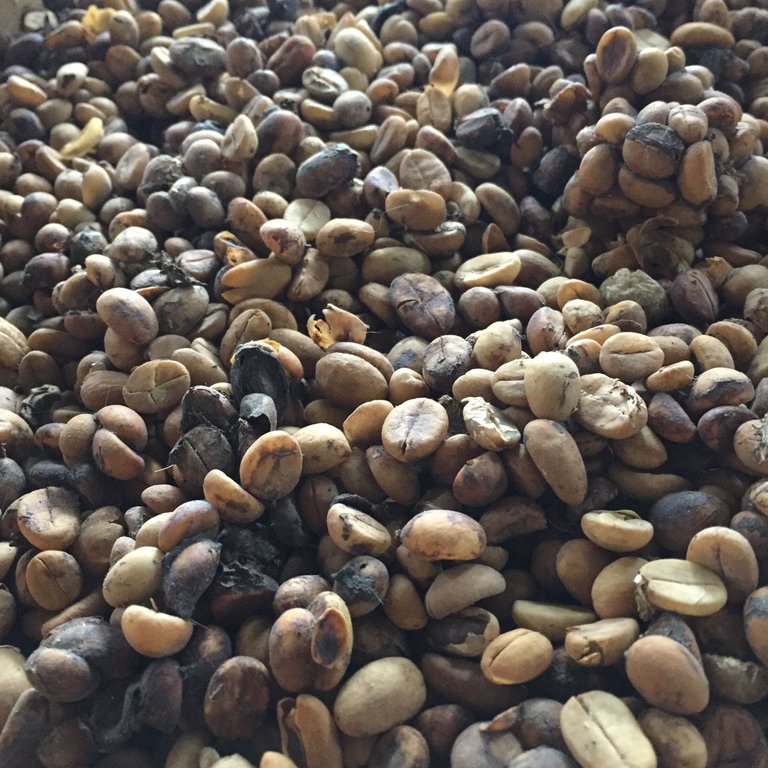 The coffee beans here are already separated. They come out in chunks actually. I hope I am not grossing you out yet. And yes, I can hear the animal rights activists at the back. I do feel sorry for the civet cats who are somehow limited to a diet of coffee berries. Imagine eating the same thing every day ad infinitum?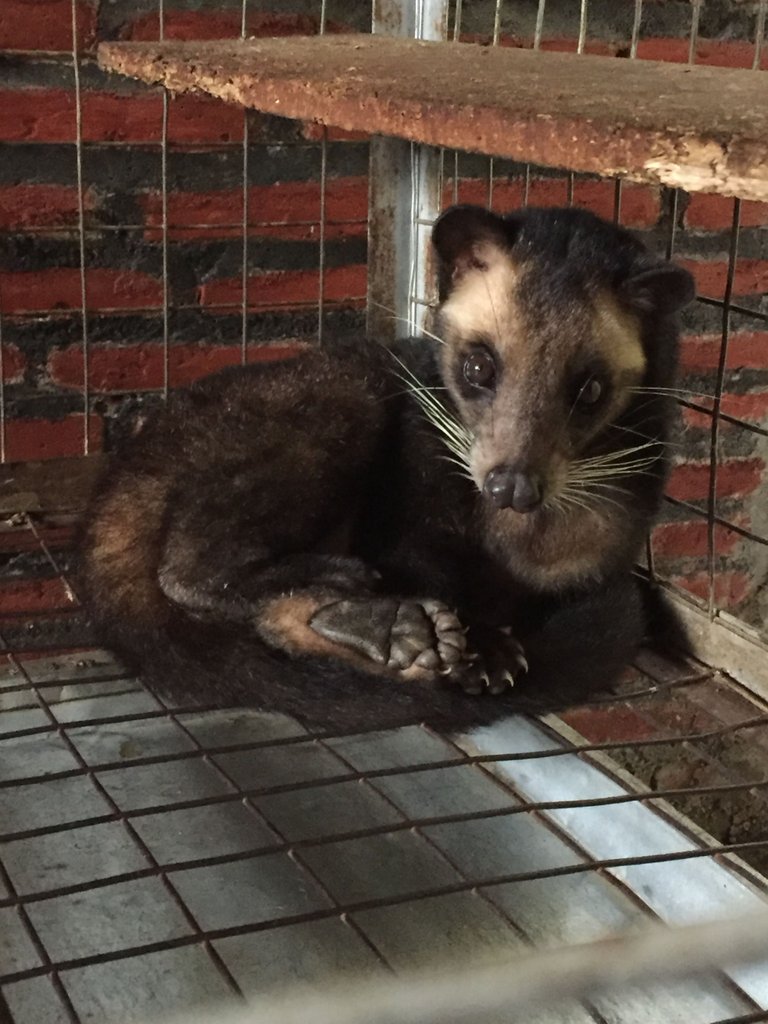 I'd be tired and weary AND wary as this little one here at the corner. We call this milu in our Cebuano language. They can be found in the mountains of Cebu too although their population is dwindling due to environmental factors. Anyhoo, I'm not here to discuss about biodiversity, so let's get back to coffee.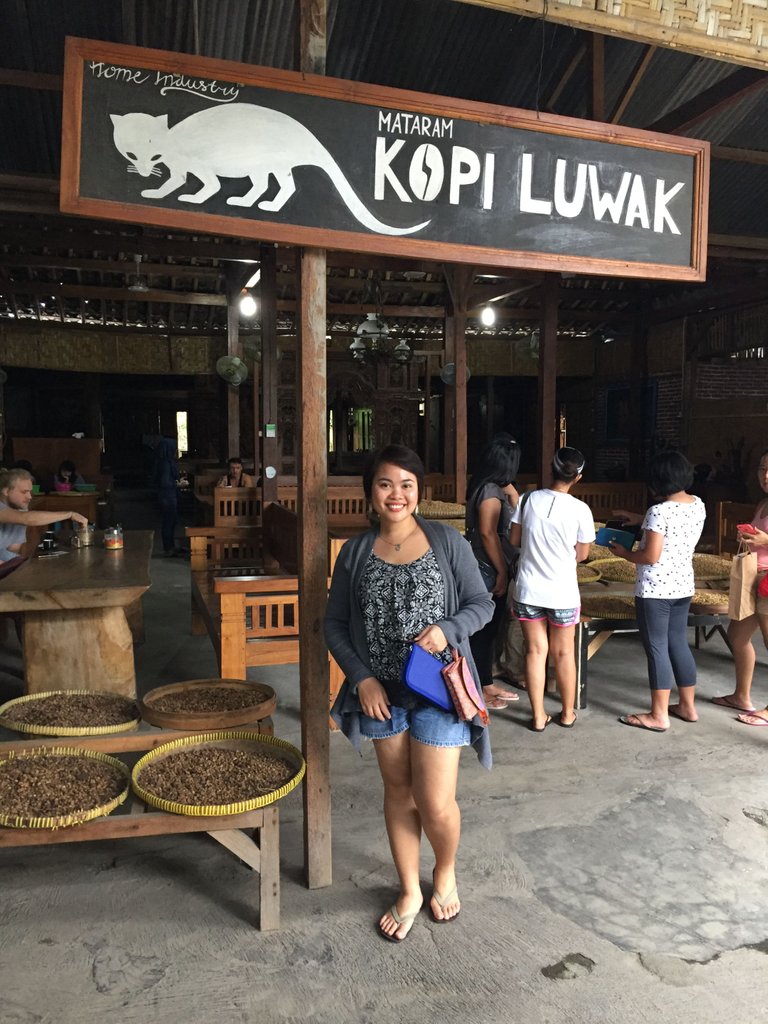 Again, thanks to our driver who showed us this interesting coffee shop. It's somewhere between Jogjakarta and Magelang. We dropped by after visiting Borobudur (you may read about our trip to the magnificent temple here). I remember how bad the rain was that we had to take a detour, and that's how we ended up in this cozy coffee shop. It was just drizzling lightly in this area when we arrived.
It was midafternoon. Just the perfect time to have a break from the road trip. And I love the traditional setting of this shop. Look at the wooden pieces of furniture behind me in the photo. 😍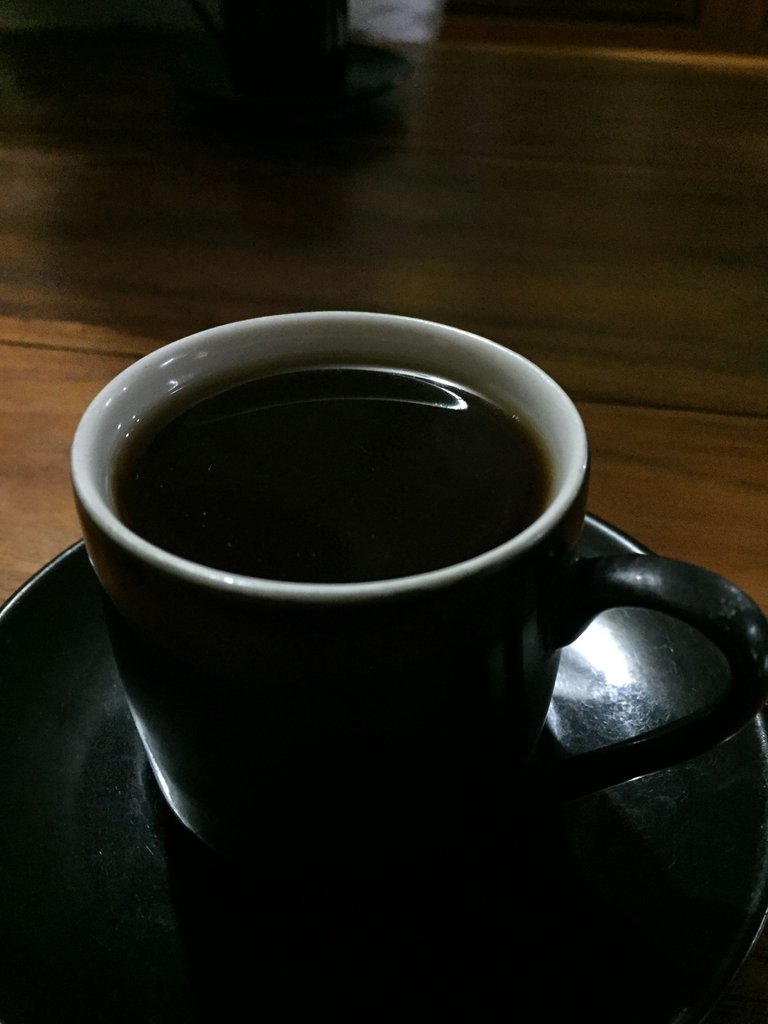 Fancy a cup? I ordered a cup of black kopi luwak. Like Americano but kopi luwak, right? I wanted to enjoy its special taste first without sugar or milk. I can't remember the exact taste for it was four years ago, but I do recall the pleasant feeling of drinking it. It was just right for that rainy afternoon somewhere in Java.
Thank you for not asking me about the price because I forgot. But it could be about Rp 100,000 a cup (about two Starbucks grande in the Philippines). Also, the price could have changed after all these years with inflation and the COVID-19 pandemic.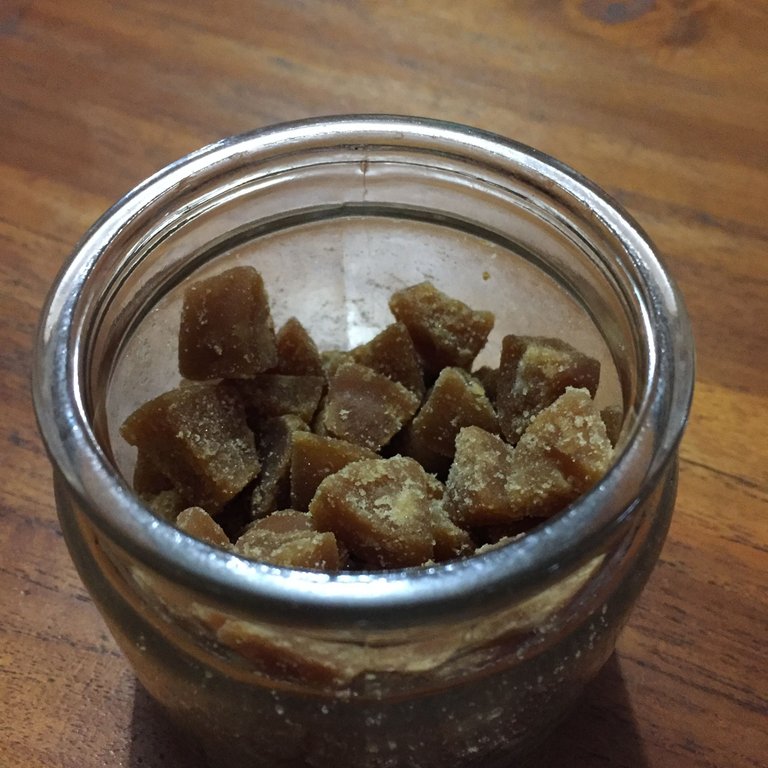 The barista taught us that we could eat these palm sugar cubes like candy as we take a sip of coffee, and this is the most interesting part. Instead of putting the sugar in the coffee, you let these flavours mix in your mouth. It's a game-changer for me. I wish other coffee shops would try this trick. I would like to do it again but only with palm sugar cubes because they're tastier than the regular white sugar, which is from sugarcane.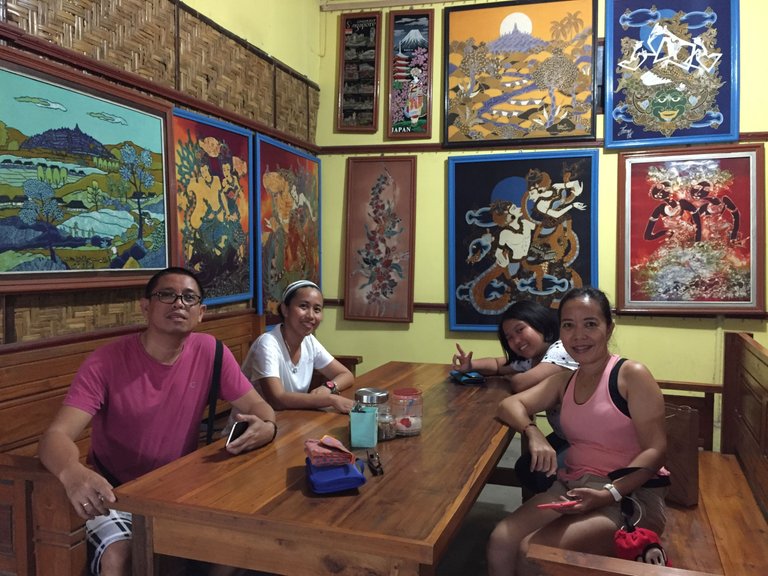 The gang enjoyed their time here, and we all admired the Javanese art pieces on the wall. There's a panoramic view of Borobudur at the leftmost frame. But my favorite would be the ethereal feminine figures against a red background at the bottom right.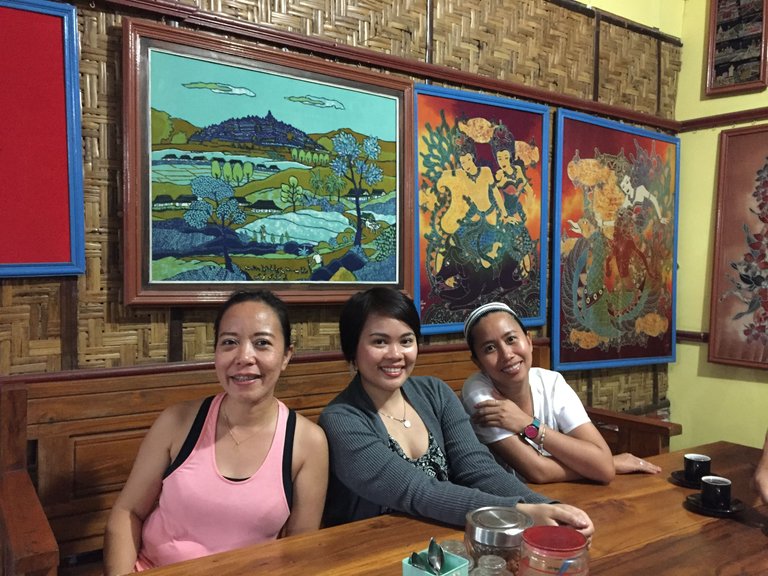 This is the best detour of our Java trip. Initially, we wanted to follow the same route we took on our way to Borobudur because we wanted to eat durian. But this was even better. Kopi luwak is considered one of the most exotic coffees in the world, and we were able to try an authentic one. The commercialized kopi luwak sold in sachets at the groceries does not even come close in terms of taste and experience.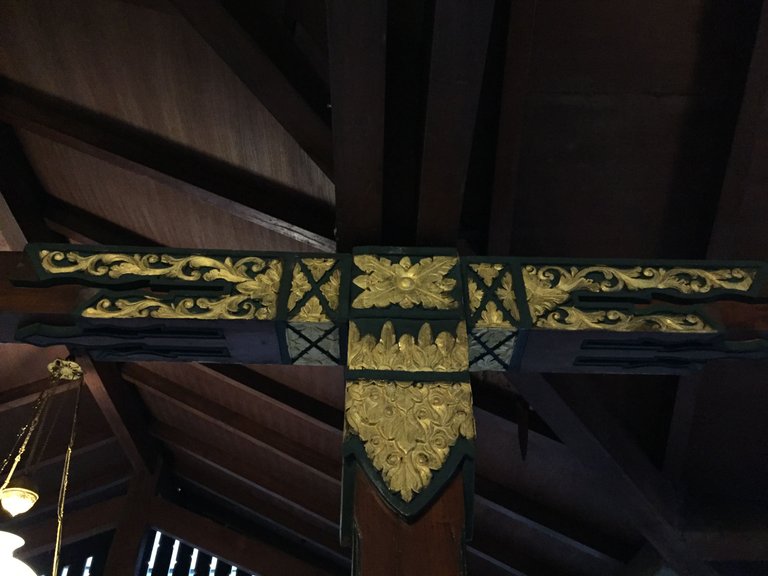 Before we go, let's enjoy some more Javanese art. I just love these carvings on the beams and the post.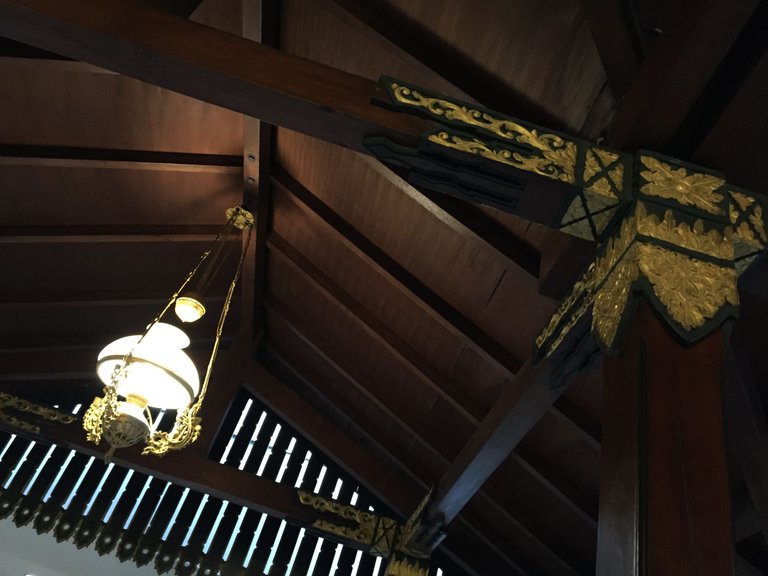 And look at that antique lamp gracing the ceiling and illuminating the coffee shop. And those carved wooden panels at the back. I should have been an interior designer with my love for these details, hehe.
Anyhoo, the belly is full and warm with the invigorating kopi luwak. It's time to continue our journey back to Jogjakarta. Catch me again soon for our next coffee break in Bandung. ☕️
For more about me, you may click here: Get to Know April: A Self-Intro Blog
Perhaps you might also like to read my other food blogs:
And please feel free to follow me to read more about my adventures and creative writing endeavours. Cheers! 🥂

Images: All photos are owned by the author unless otherwise indicated.
---
---