The Insects Catcher Tool
( EN / DE ) A super handy little tool that few people know about is this spider catcher, but you can also use it to catch other insects very well, and then release them back into the wild alive.
I've always been terrified of spiders and one day many, many years ago, a friend (who, by the way, has tarantulas at home himself!) came to the door with a gift: "This is definitely something for you!" Yes, and how right he was!
You know how it is, usually you catch an insect with a glass, then you slide a paper under it, balance the construct to the nearest window, only to realize, "Crap, I don't have a hand free to open the window, I need both hands to leave the little animal in prison?"
This was the first one I got from that friend, I used it for years. One day it broke, but I found a new one to buy. The greates thing about is, how near you can come to watch the insects (if you're scared like me)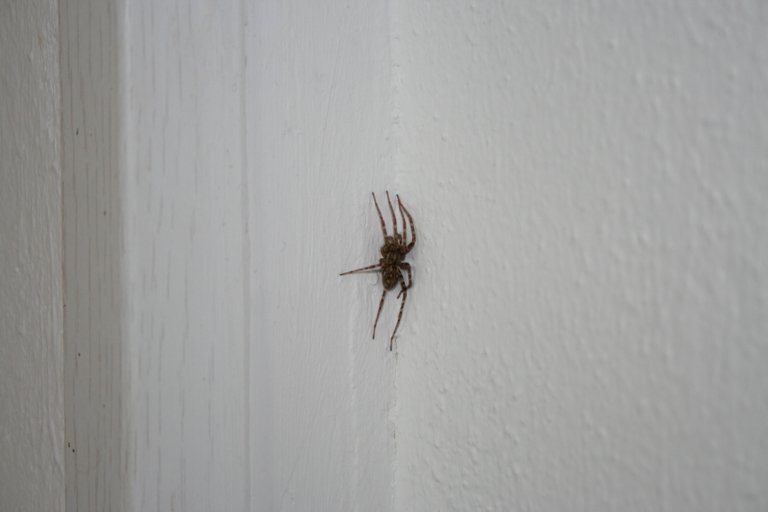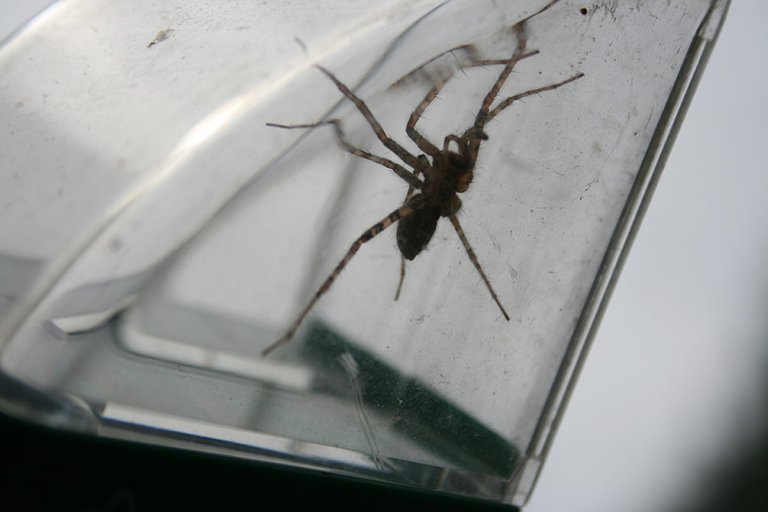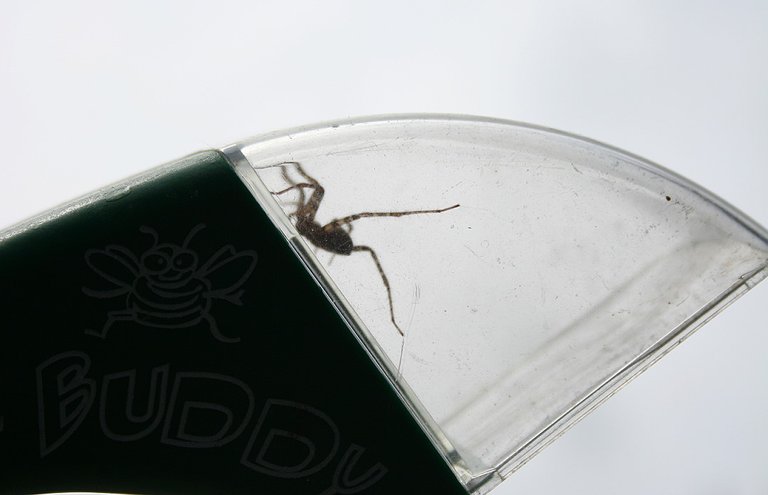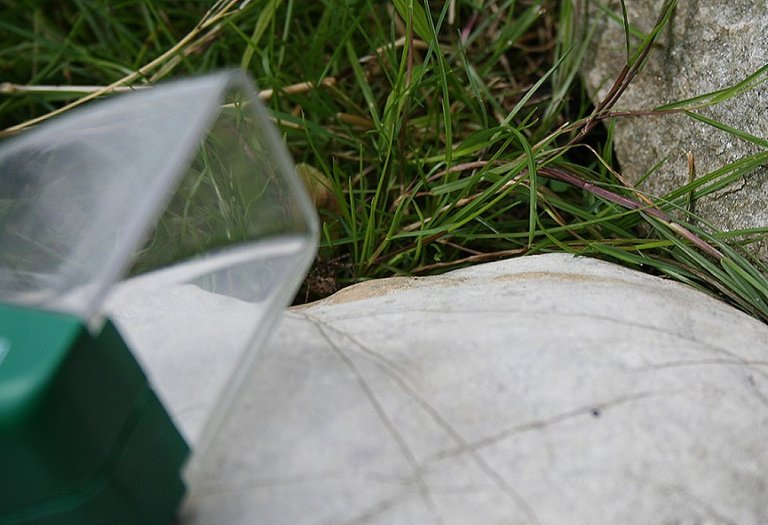 Ein super praktisches kleines Gerät, das nur wenige kennen ist dieser Spinnen Fänger, mit dem man aber auch andere Insekten sehr gut fangen kann, um sie dann lebendig wieder in die freie Natur zu entlassen.
Ich hatte immer schon riesig Schiss vor Spinnen und eines Tages vor sehr vielen Jahren stand ein Freund (der übrigens selbst Vogelspinnen zu Hause hat!) mit einem Geschenk vor der Türe: "Das ist ganz bestimmt etwas für dich!" Ja, und wie recht er damit hatte!
Ihr kennt das, normalerweise fängt man ein Insekt mit einem Glas, dann schiebt man ein Papier darunter, balanciert das Konstrukt zum nächsten Fenster, um festzustellen: "Mist, ich hab keine Hand frei um das Fenster zu öffnen, ich brauche ja beide Hände um das Tierchen im Gefängnis zu belassen?"
To demonstrate how it works without stressing an insect, I made a paper bee:
Um in Ruhe zu demonstrieren, wie es funktioniert, ohne ein Insekt zu stressen, habe ich einen Papier Biene gebastelt: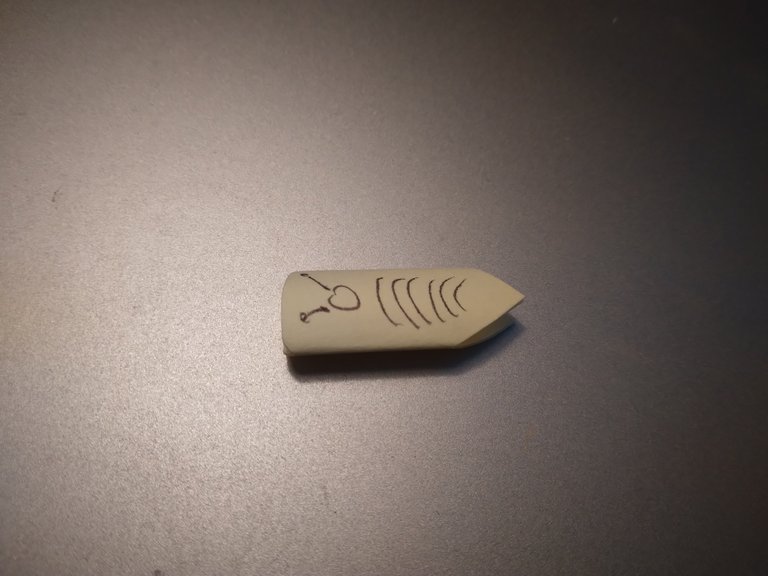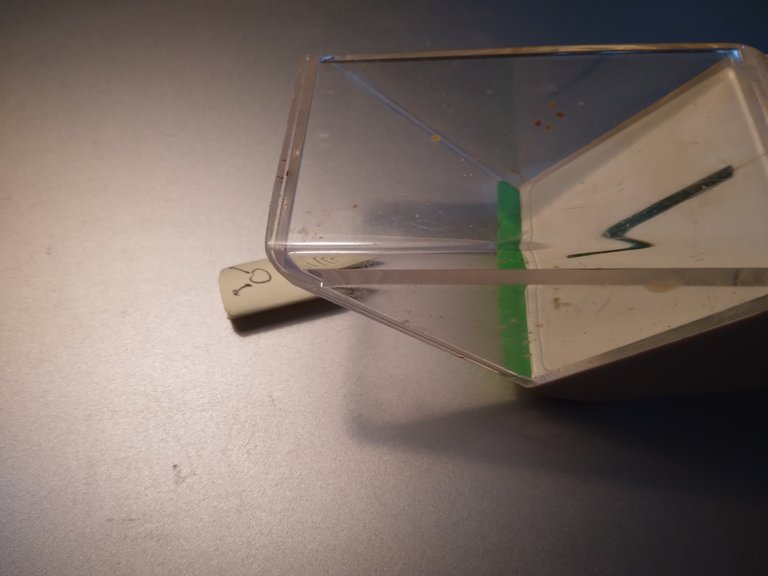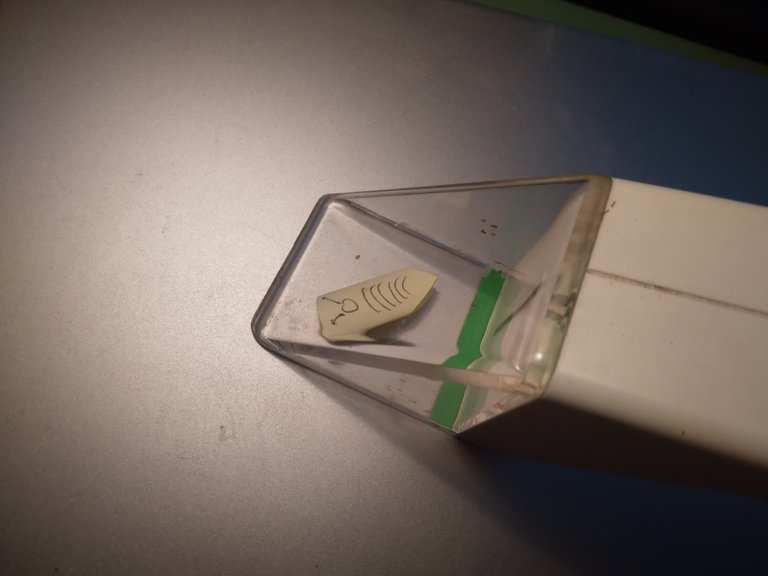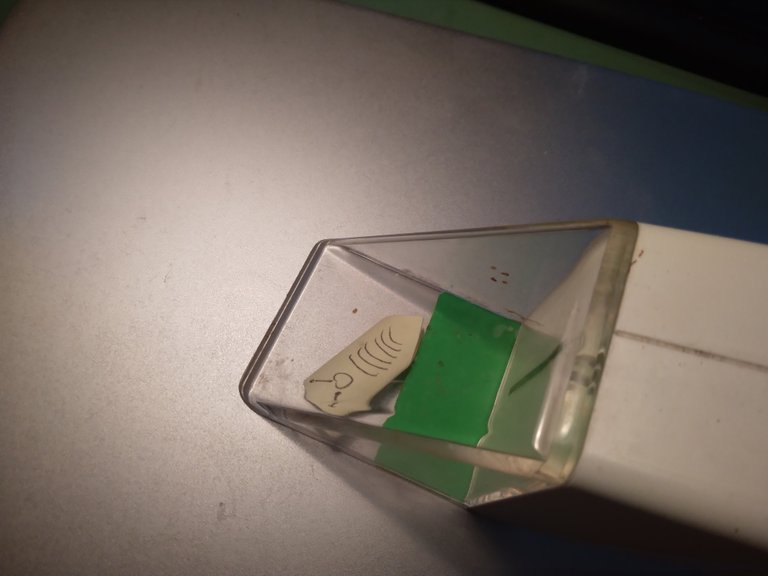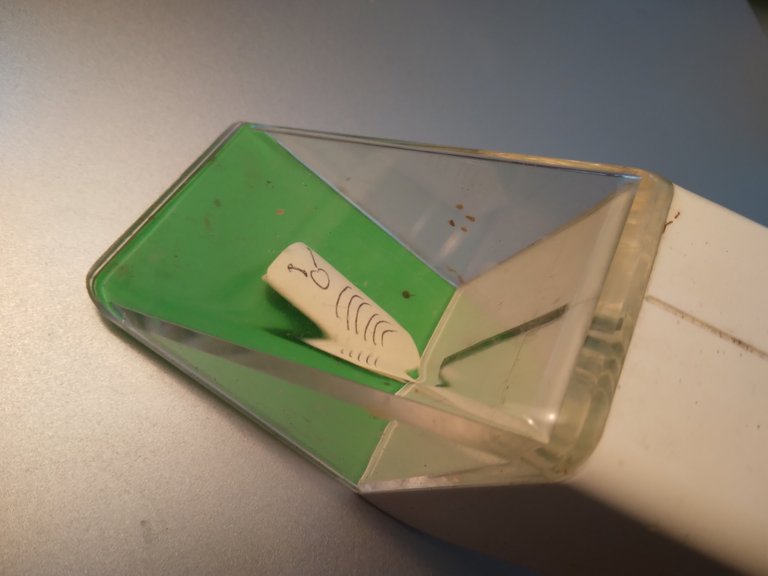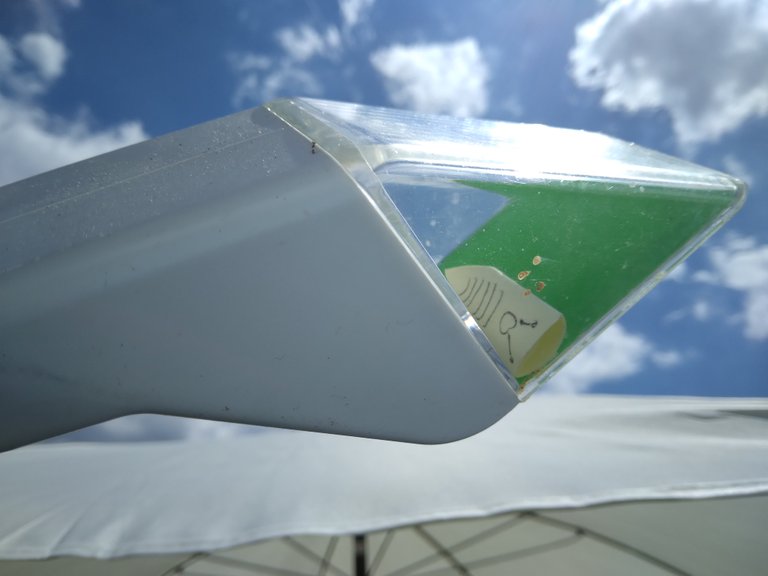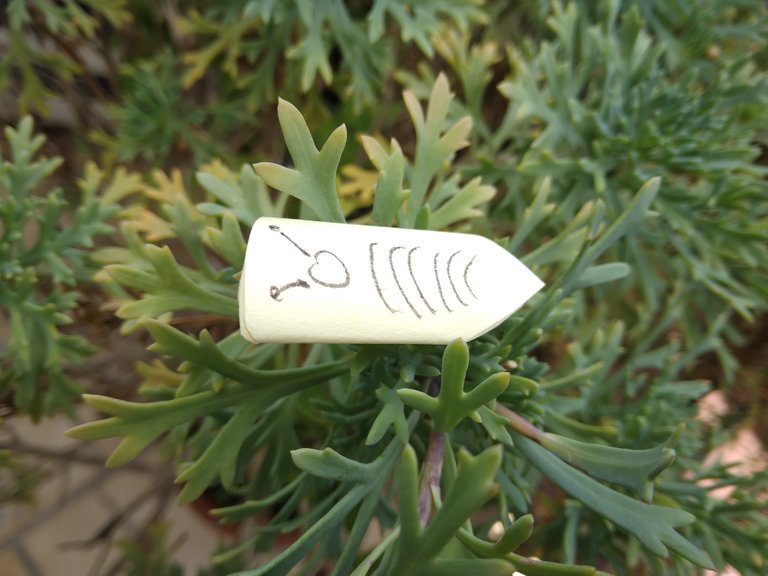 It's super convenient to use. The first spider catcher has lasted for years and this one I have now also for a good 5 years, so definitely worth the few euros it cost.
Es ist super praktisch zu handhaben. Der erste Spinnenfänger hat Jahre lang gehalten und diesen habe ich nun auch schon seit gut 5 Jahren, also auf jeden Fall die paar Euro wert, die er gekostet hat.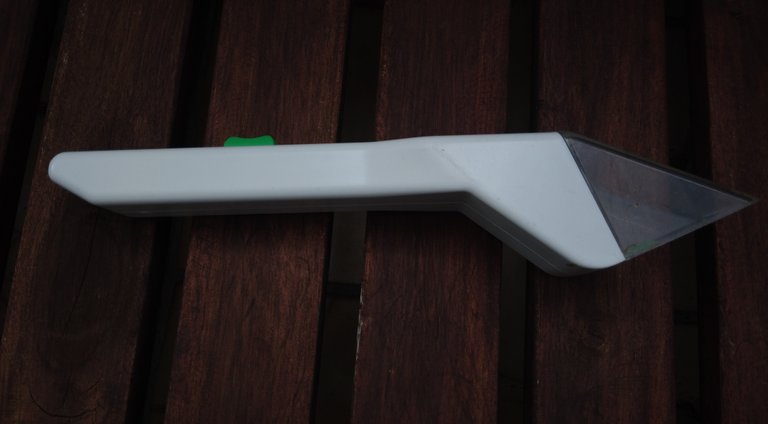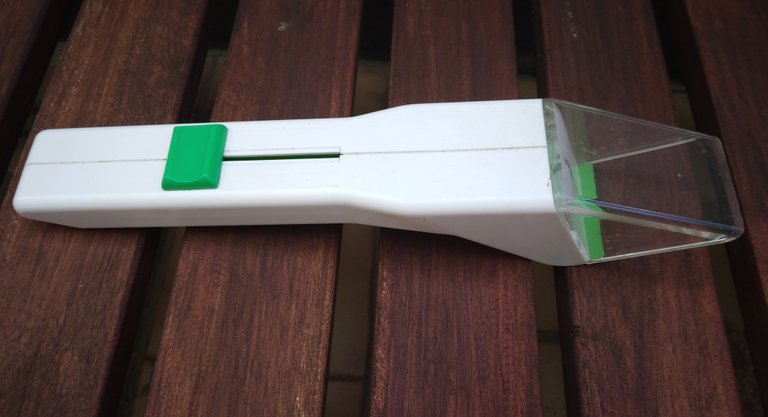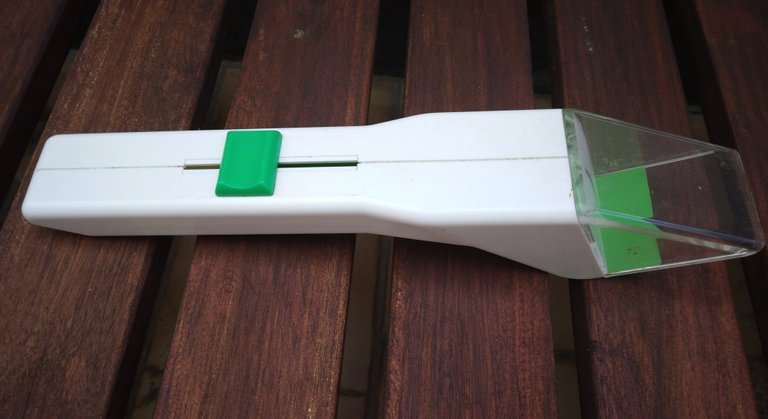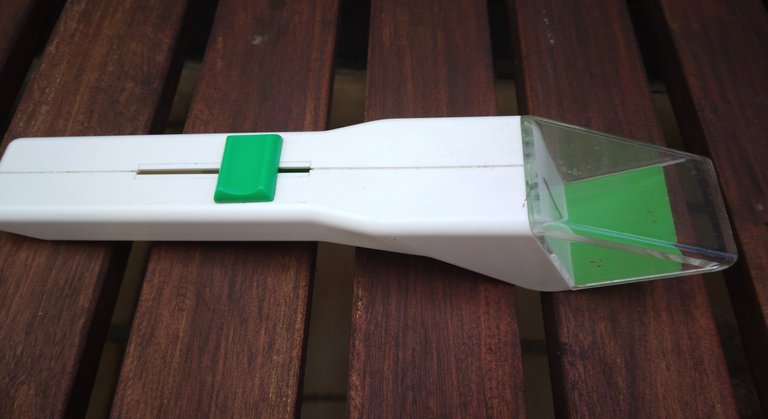 It also works great with wasps, if they fly in the room to the window they are usually very easy to catch with it.
Es funktioniert auch super mit Wespen, wenn sie im Raum zum Fenster fliegen sind sie meist sehr leicht damit zu fangen.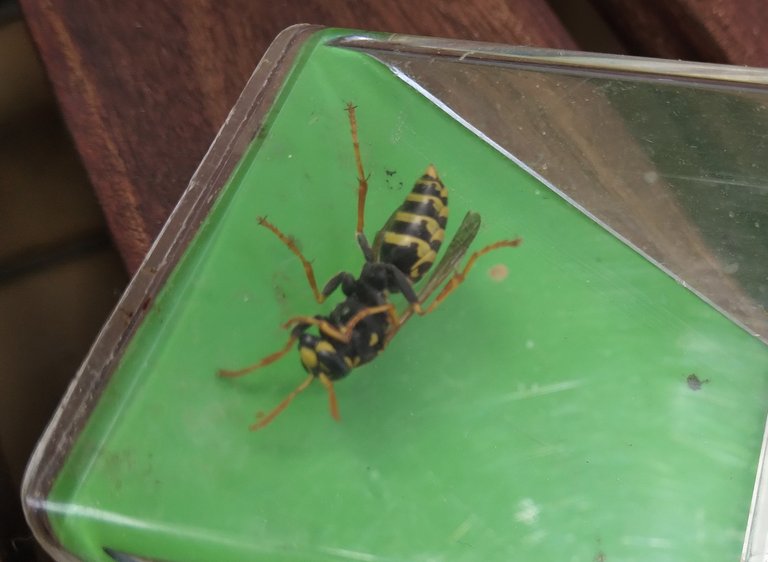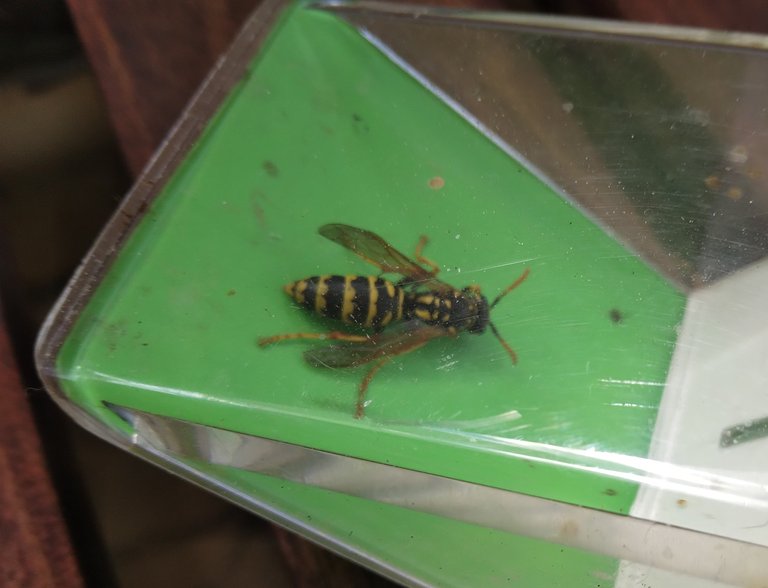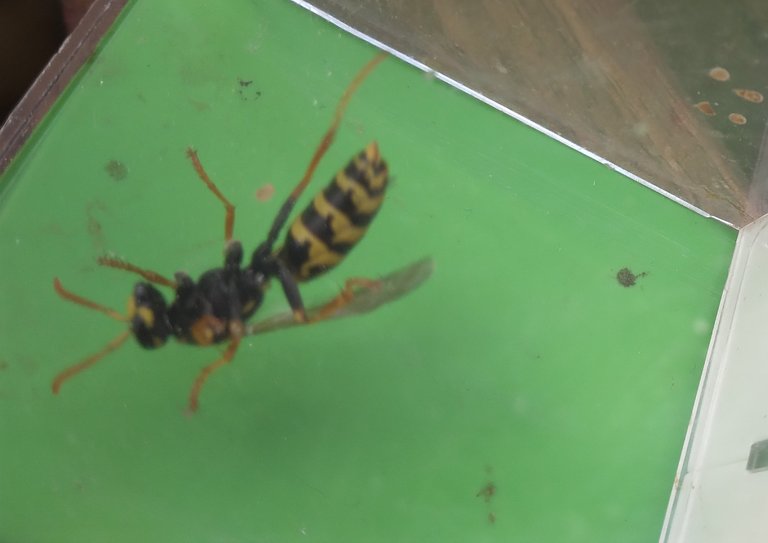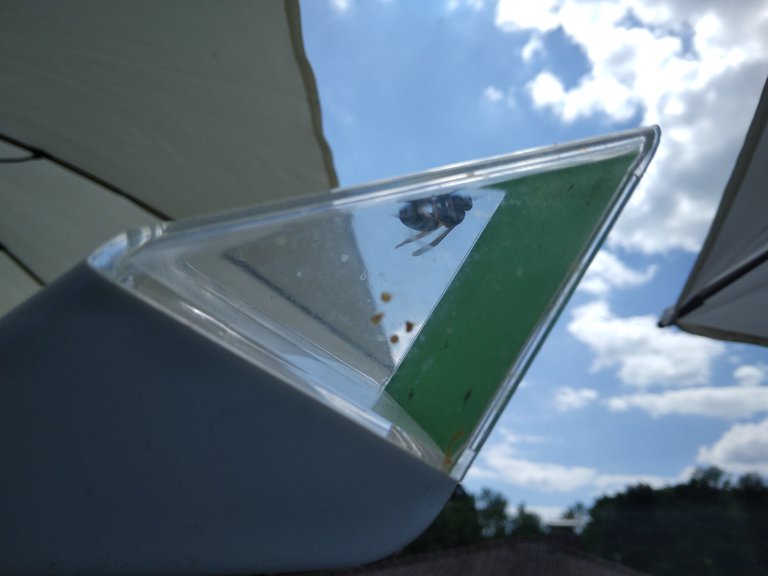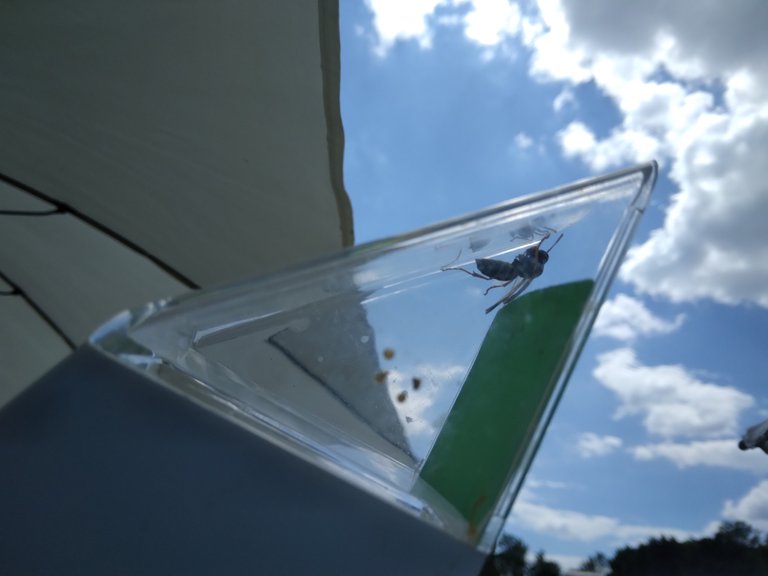 The idea to post about it came when I saw a post by @kvinna about a tool for sucking off insect venom. And here dear Kvinna is now the promised post about the spider catcher!
Die Idee darüber zu posten kam, als ich einen Post von @kvinna über ein Gerät zum absaugen von Insektengift gesehen habe. Und hier liebe Kvinna ist nun der versprochene Post über den Spinnenfänger!
The most beautiful one I was able to catch and release was probably this flower piercer, which has beautiful wings.
Das schönste, das ich fangen und wieder frei lassen konnte war wohl dieser Blütenstecher, der wunderschöne Flügel hat.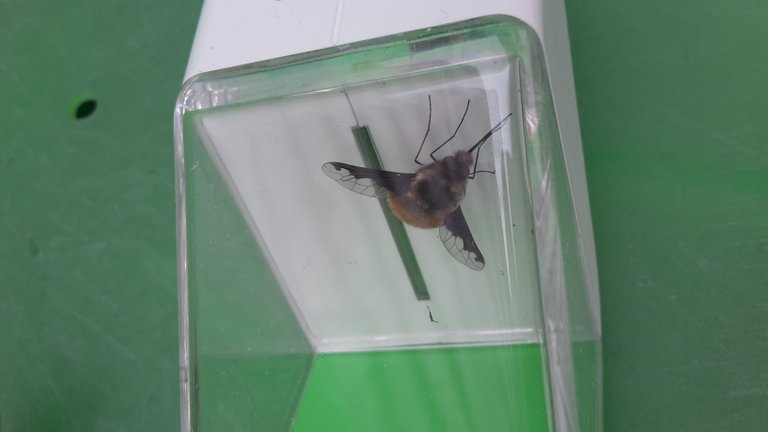 If you know somebody scared of spiders, maybe this would be a real nice present idea
As always I hope you enjoyed my posting :-) Yours, B
As it is a lot of green here, this is also for the Thursday Green Challenge and #ecencydiscord
all photos by @beeber
mostly translated with www.deepl.com
---
---