I stand with Magnus Carlsen
Actually there is no different whether I stand with Carlsen or not because I am just a noob in Chess universe. But I supported Carlsen because I like his actions. The following image is I copied from Magnus's twitter post.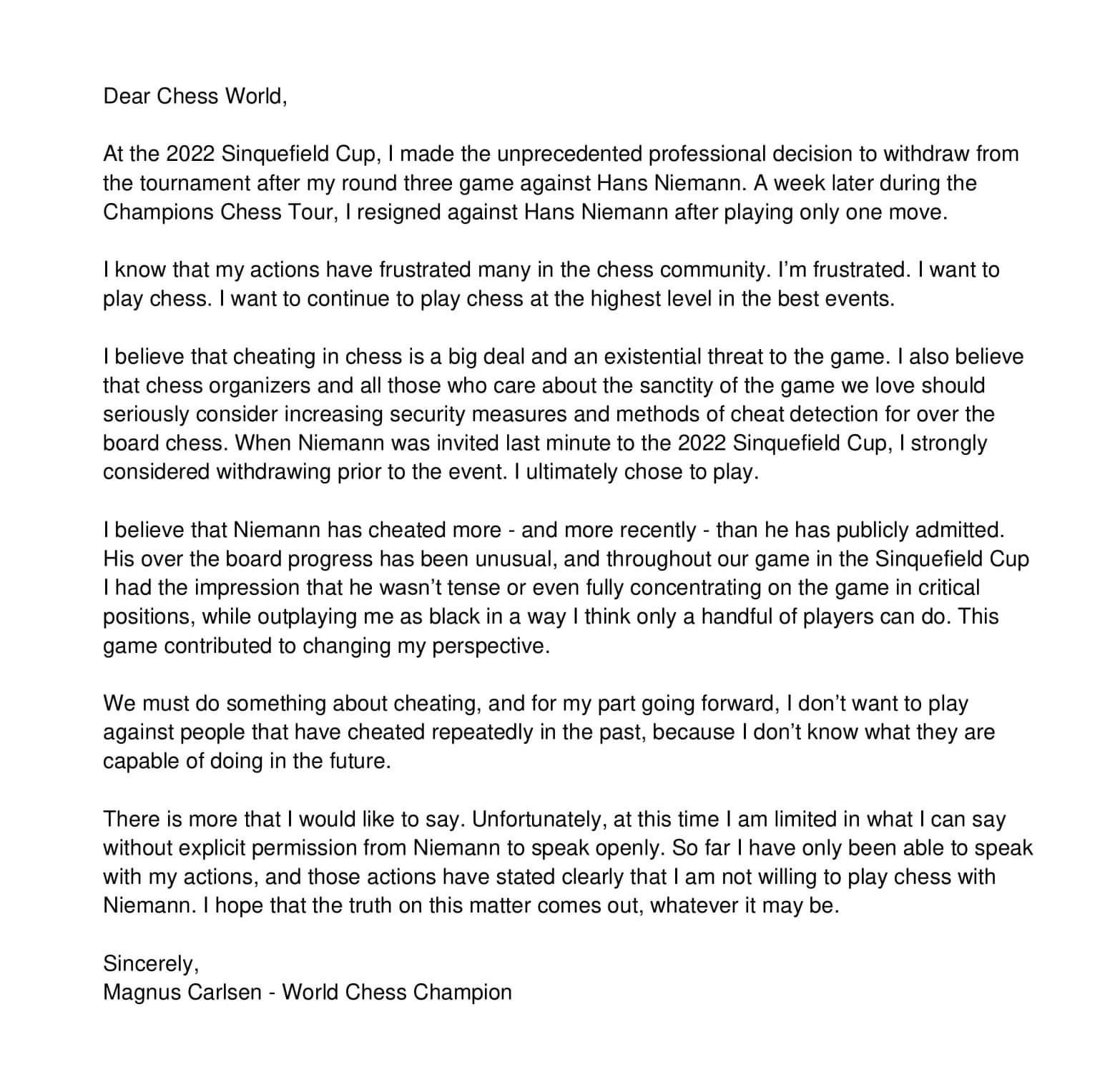 Drama started when Magnus Carlsen lose to Han and later he withdraw from the Sinquefield Cup. He made a post on twitter and people are talking about his action.
I think that Carlsen withraw from the Sinquefield Cup because he lose his match. He experienced a lots of winning and losing in his life. But this time is different. He suspected Hans is cheating. in above statement he said about this. He highly suspected Hans is cheating though he can not find a proof. He even thinks to quit from the Sinquefield Cup as soon as seeing Hans name in it.
Another thing is as he point out Hans onboard progress is unusual. Sometimes he is very good but sometimes he is not very good. This is showing that he is not a genious like Magnus Carlsen. I did not know how he manage to get a perfect result with Magnus Carlsen.
I will stop my post with Magnus's action. He gives three full points to Hans. I am feeling like Magnis said even if I gave three points to you you can do nothing. You can not be a champion. You are not the grandmaster I respected. You are not the same level with all grand masters.
Finally Magnus Carlsen beat every opponent and because champion.

Magnus Carsel never lose a match in Preliminaries. And aslo did not even lost a match in fianl. He is very dominant over Arjun.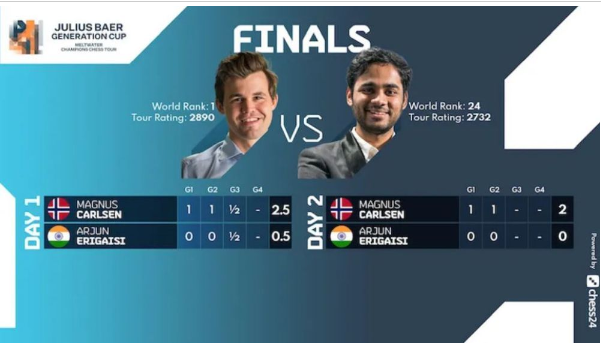 Posted using Neoxian City
---
---