My objective 65k [Fans] has reached
This post is about one of the play to earn game on Hive blockchain - RisingStar. Now I has reached my objective 65k [Fans]. I set my objective for every 5000 [Fans] because 5000 [Fans] is not something to get very easily.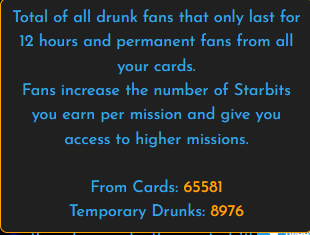 Currently [Fans] price are slightly more than 60 Starbits/Fan. To get 5000 [Fans] I need to spend at least 300k Starbits. If I managed to earn 20k Starbits dialy it will take 15 days to buy 5000 [Fans]. But I can not use all my Starbits to buy [Fans] cards. I need to use it to buy Starpro too.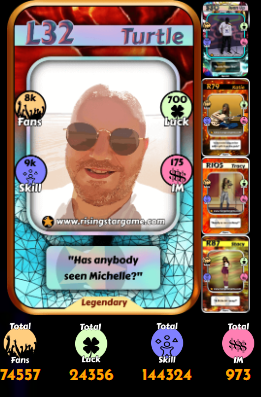 I am playing five Promote Fans Club missions everyday so I need to spend 0.12 StarPro for this missions. I need to swap my Starbits to get StarPro. This is the reason why it takes 20 days to reach another 5000 [Fans] milestone. I am also buying some low value cards from the market to increase my rank in ranking list.

Now Starbits price is at 0.. Hive/10k StarBits. It is higher than previous week but it will take a long time to reach it prime. Maybe it can nover reach there again.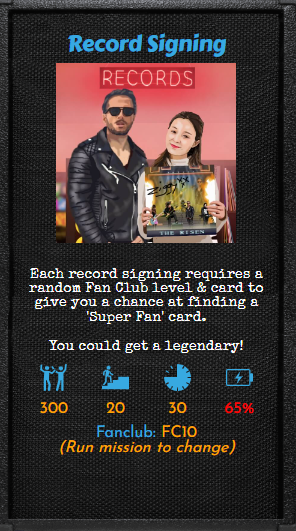 I am also making Record Singing missions and it gives me a lots of cards. Some are not good but it is still a card. Some are so so and some cards are good but I can never touch an excellent card. That is so called Legendary card. You may have Fans Club cards to do this missions.
Thansks for reading my post.
Posted using Neoxian City
---
---