SUNNY RURAL SUNDAY
Today I spent a couple of morning hours rambling around the rural area outside the town called Vodnjan, about 30 - 35 kilometers from where I live. This is a post about what I saw and photographed there.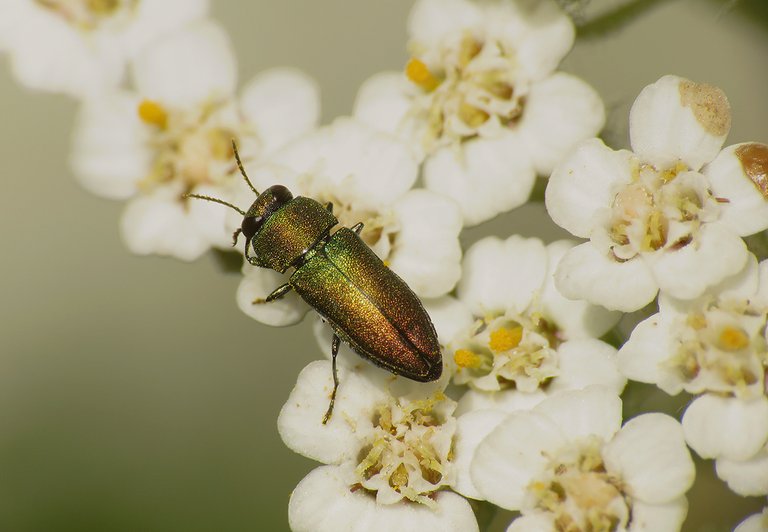 In this opening shot, you can see a shiny beetle from the Buprestidae family. The genus is certainly Anthaxia, but with quite a few very similar beetles present in the area, can't tell you the exact species. Buprestidae are commonly known as Jewel beetles and many of them live up to that name.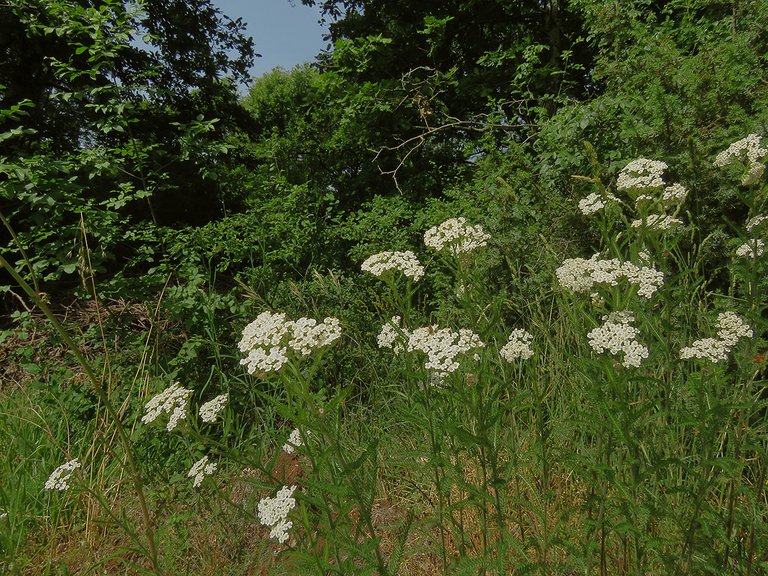 The beetle was enjoying the pollen on the tiny flowers of the Achillea millefolium, an edible plant with some pretty strong healing properties.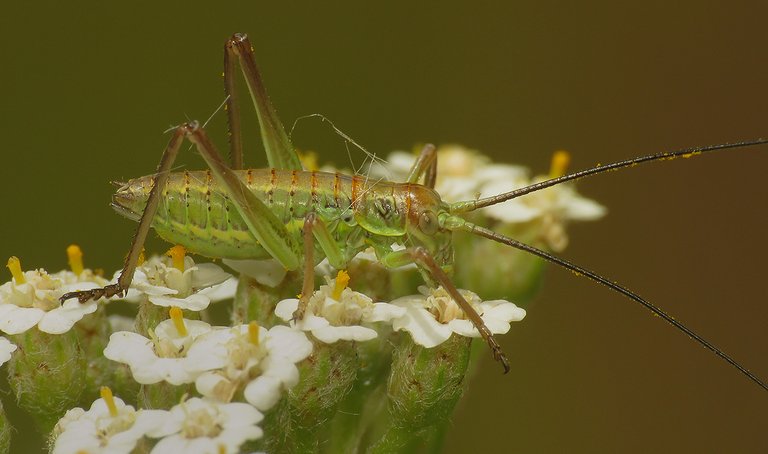 On another cluster of flowers of the same kind of plant, I found a small, young nymph of the Ephippiger discoidalis, the most common Saddle bush-cricket species in this area.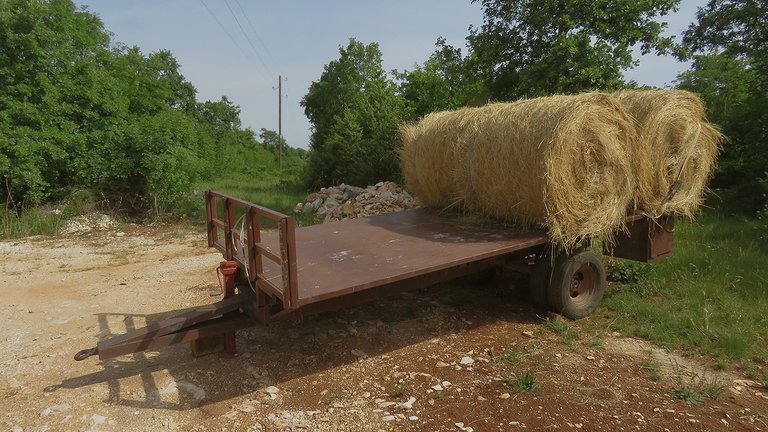 This trailer with a bit of hay on it was parked not far from me, just across the narrow unpaved road that leads through the woods and meadows.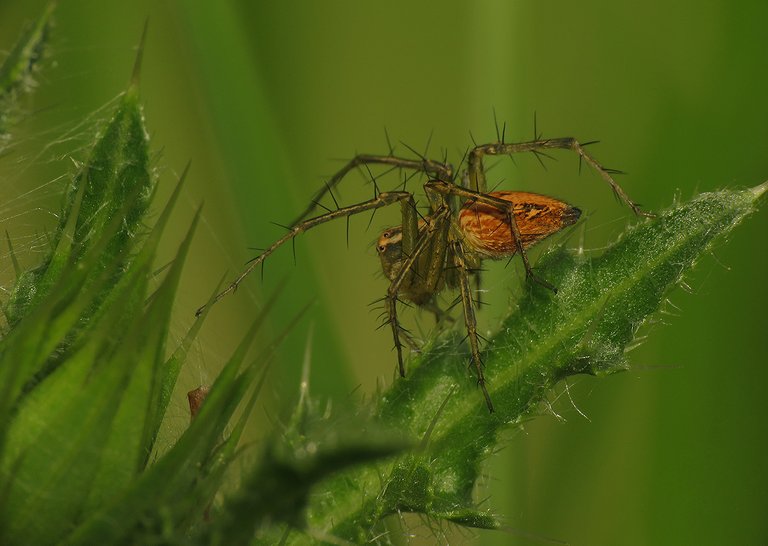 A bit further I came across a spider.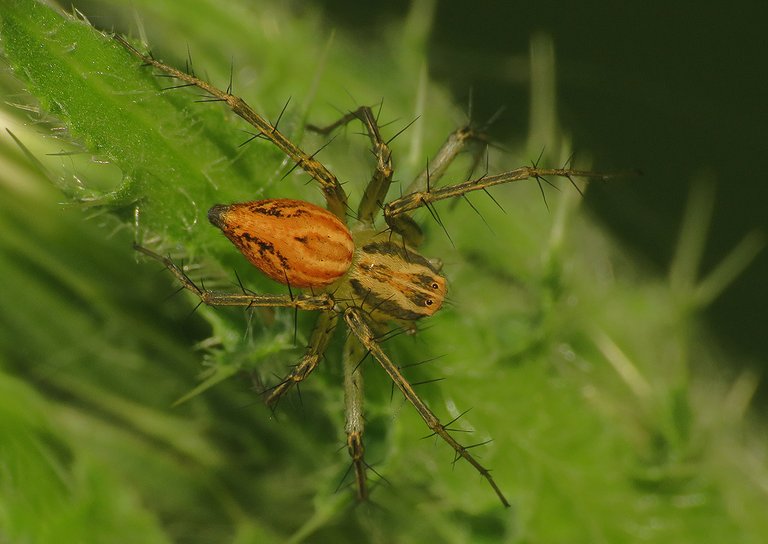 The Oxyopes lineatus. A Linx spider species. Spiders from the family Oxyopidae are commonly known as Linx spiders. They are fast ambush predators capable of long, sudden jumps. That hunting technique resembles a bit the way a cat catches its prey.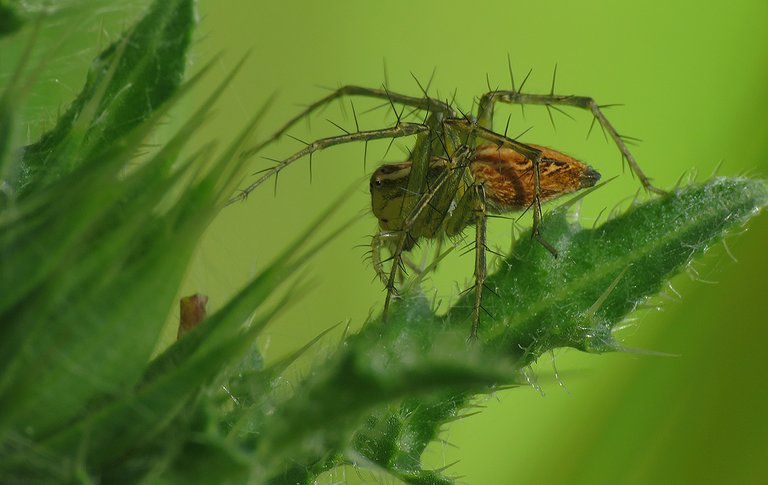 After taking two photographs with the flash of my camera on, I decided to take another shot using only the ambient light. The difference wasn't big, but if you compare the pictures, you may see it.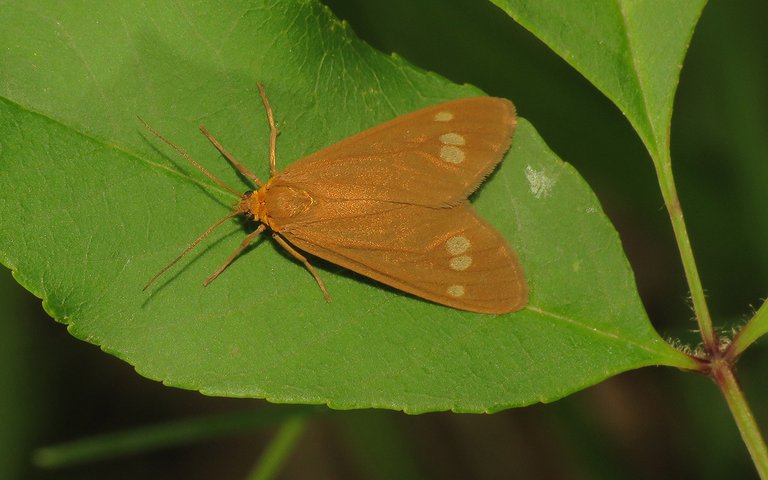 Not far from the spider, a moth was resting on the relatively large leaf of some plant that I wasn't able to identify.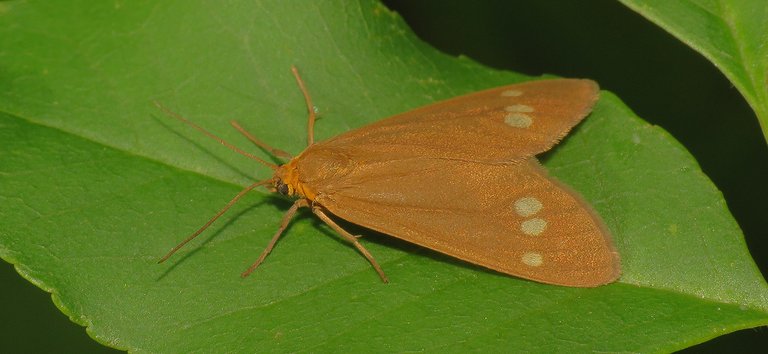 This is the Dysauxes ancilla, a species from the Erebidae family. While I was photographing the moth ...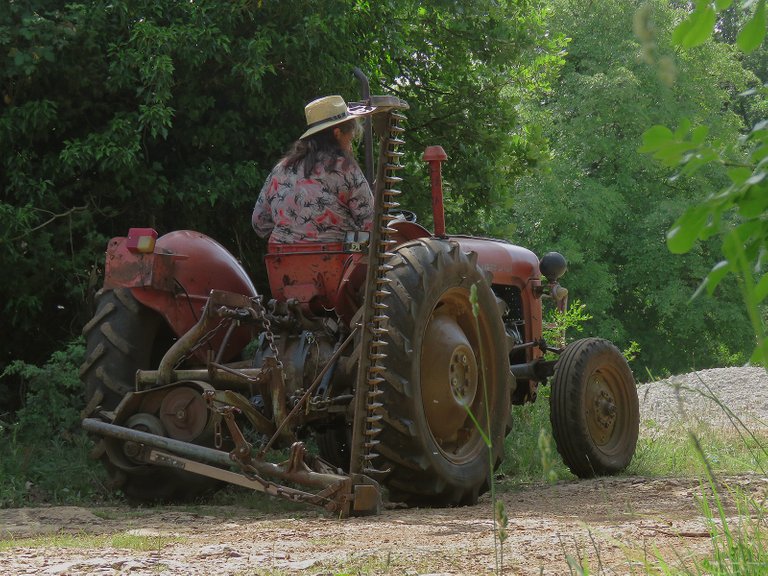 (Enlargeable)
... a lady on the tractor passed by.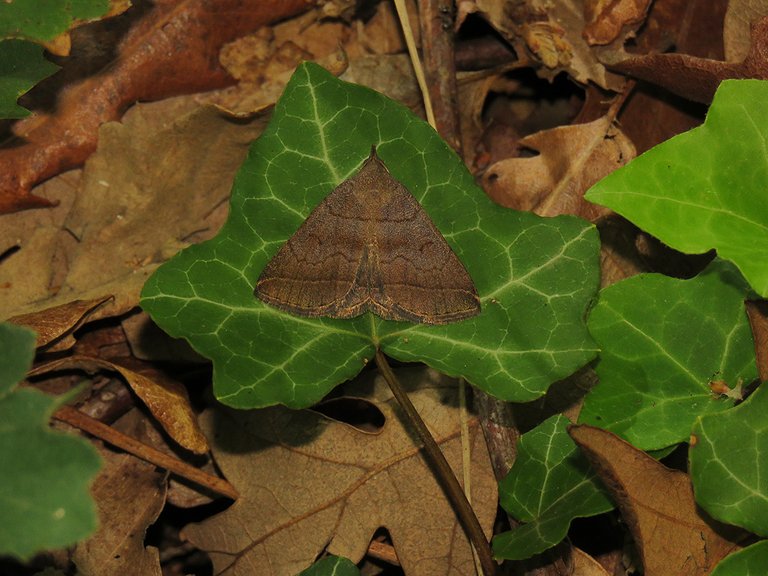 On my way back to the car, I found another moth ...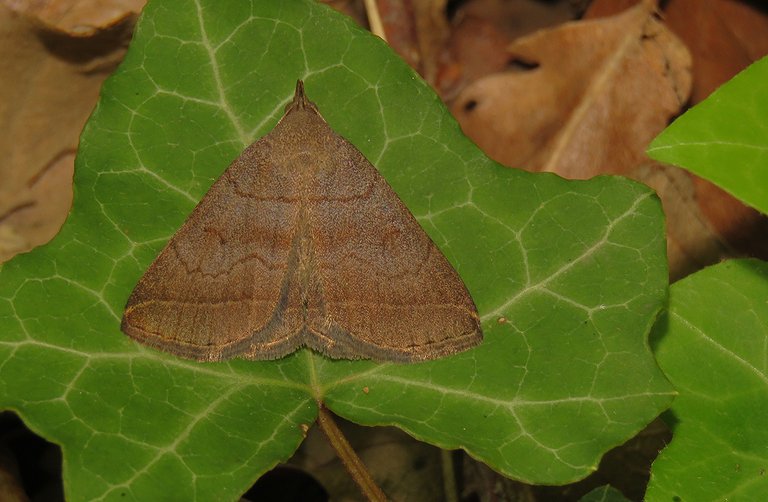 ... on the leaf of the ivy spread across the forest floor.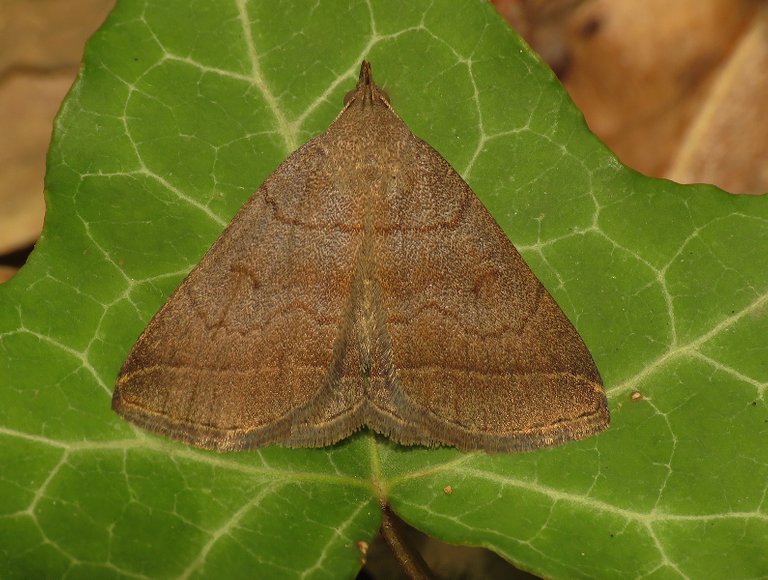 (Enlargeable)
This is the Zanclognatha lunalis, another species from the Erebidae family.
AND THAT'S IT. SOON I SAT IN MY CAR AND DROVE BACK HOME. AS ALWAYS IN THESE POSTS ON HIVE, THE PHOTOGRAPHS ARE MY WORK - THE END.
---
---