Epic mist and light
Despite the fact that we are now in June, there have been a couple of lovely misty mornings this week. After my previous visit to the brook, I decided to set the alarm for a sunrise shoot (3.50am 😬) and head to the middle of the park.
The sky was boring!!! There were some delicate wisps of cloud in the south, but otherwise it was completely clear. No white fluffy water droplet formations anywhere near the direction of sunrise. The mist however was epic. It was smothering lots of the grassy areas, and the ponds were so foggy that the islands were completely hidden. It was lovely.
---
I headed to the little pond where the visibility was better. The image below is the most exciting the sky got. Some delicate pink brush strokes on the southern horizon. To the north east, there was nothing but clear sky.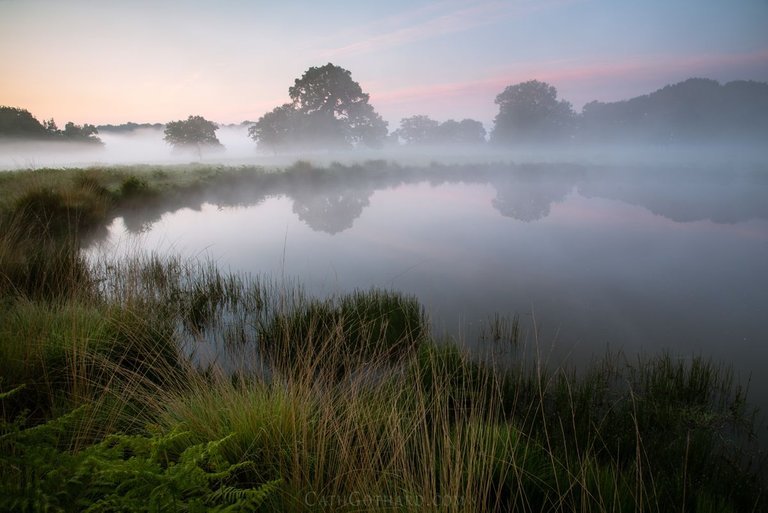 ---
As the sky lacked interest, I set up this composition below, in which a large portion of sky is covered by the tree. Firstly I used my 24-120mm, at the widest focal length of 24mm. I couldn't fit the whole scene in and decided to go wider. I pulled out my recent second hand purchase - the 14-24mm f/2.4 lens. At a focal length of 20mm I could squeeze everything into the shot quite nicely.
I'd love to know which version people prefer? The first or second composition.
Composition 1, at 24mm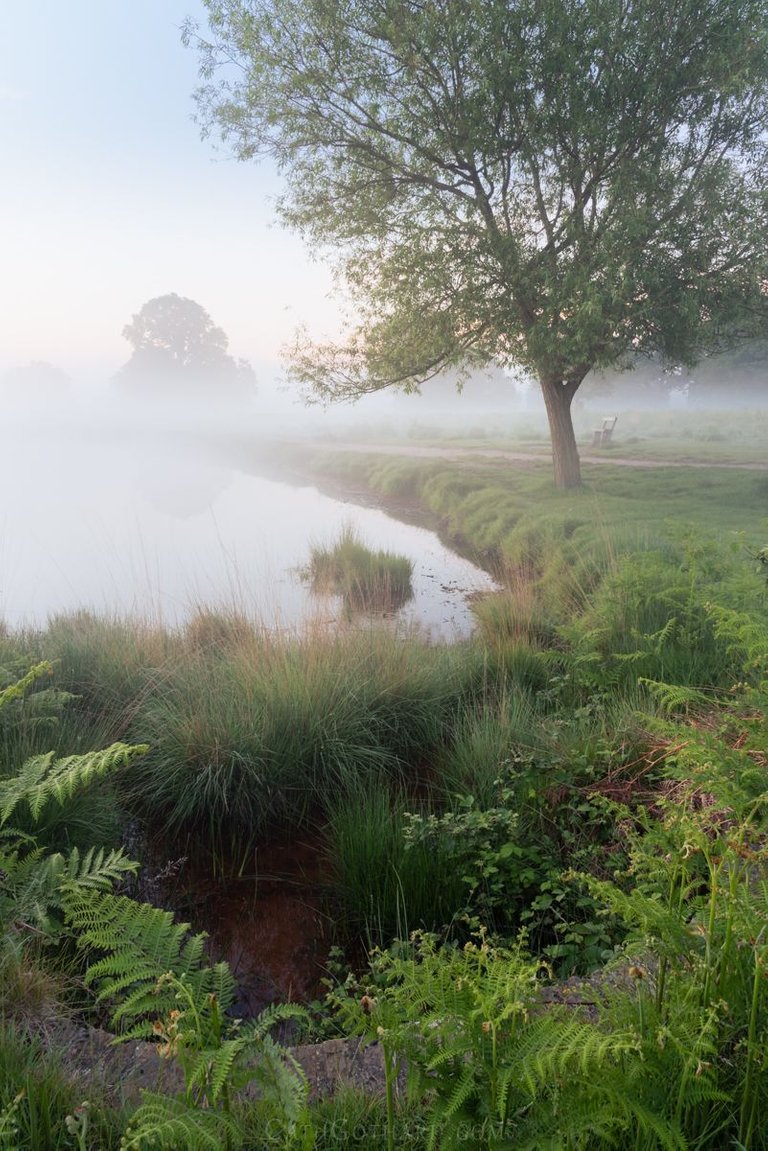 Composition 2, at 20mm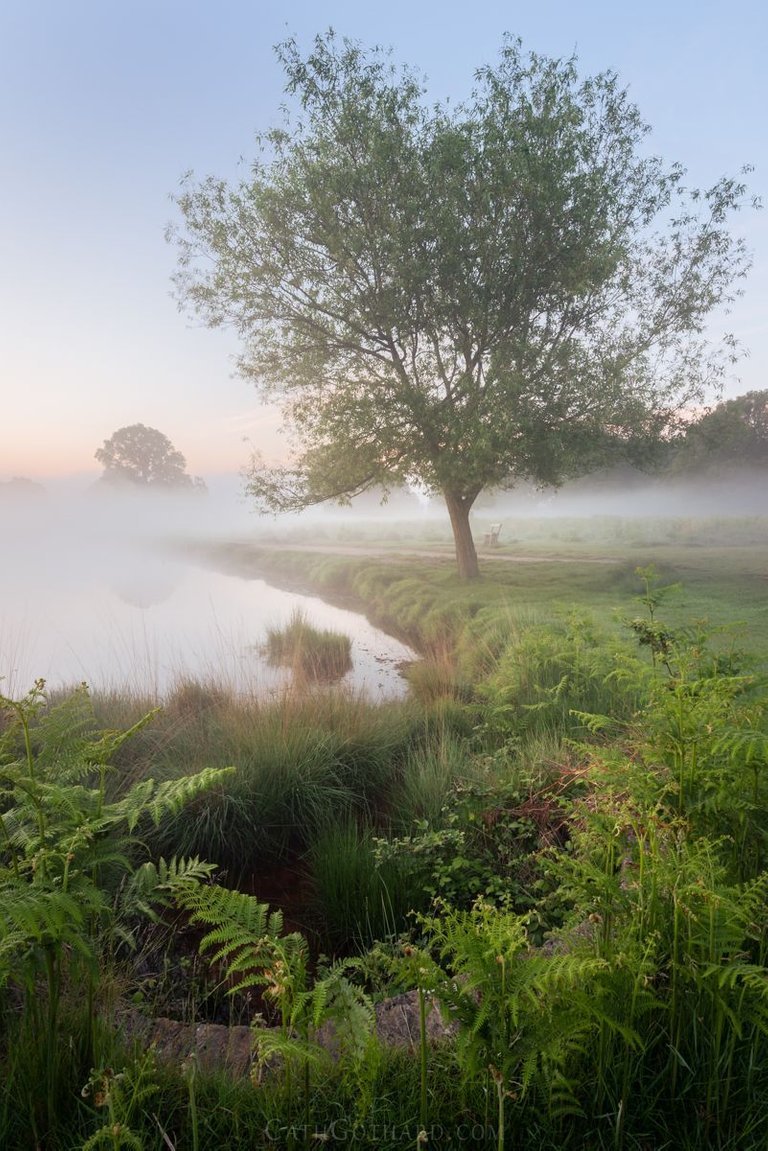 ---
I wasted some time in this spot trying to get a sunrise shot to work, but the sky was just too plain and the light very harsh. This was the best I could come up with.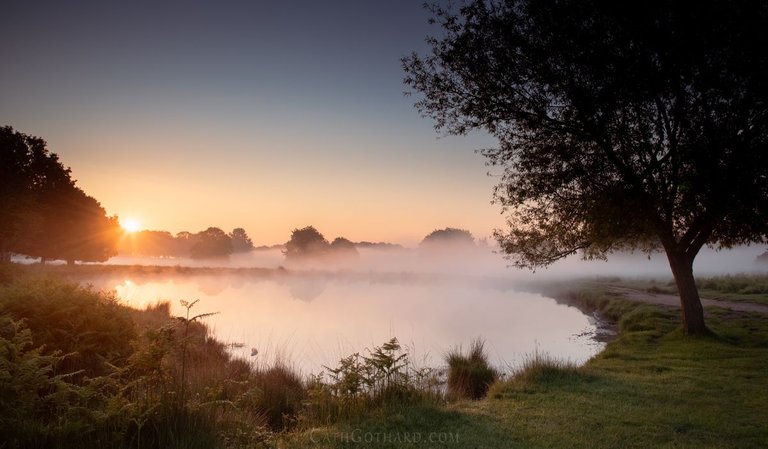 ---
Apparently, the Japanese word for light rays shining through trees is komorebi. There was a lot of komorebi going on.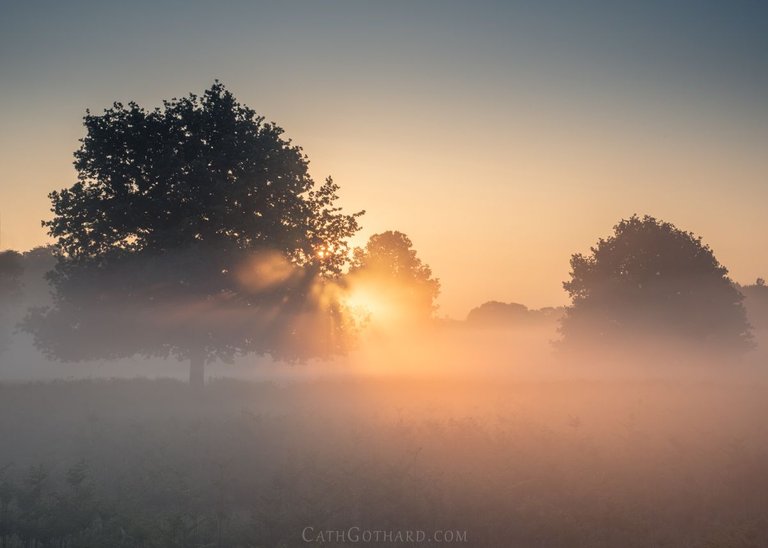 ---
This poor hawthorn tree is definitely on it's last legs, but it made a very interesting silhouette.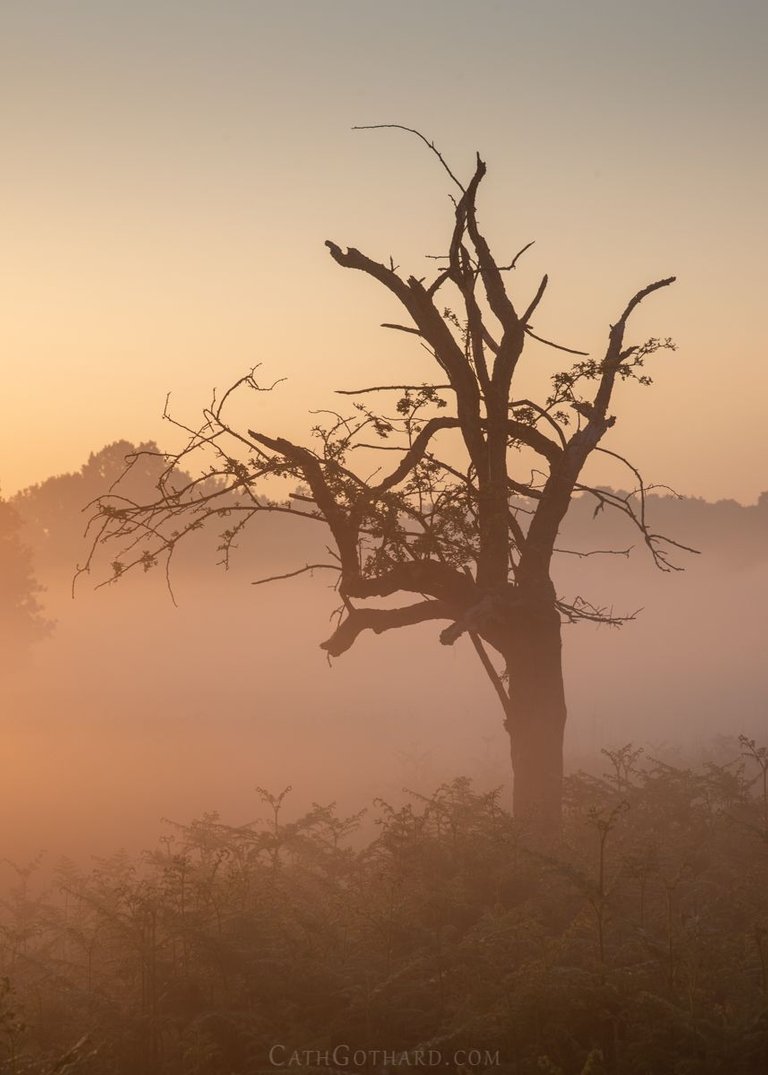 ---
Back to 'this view' again. But I was walking past and so couldn't help taking a photo. The light was really harsh and this photograph required a 5 shot exposure bracket to capture the full dynamic range of the scene.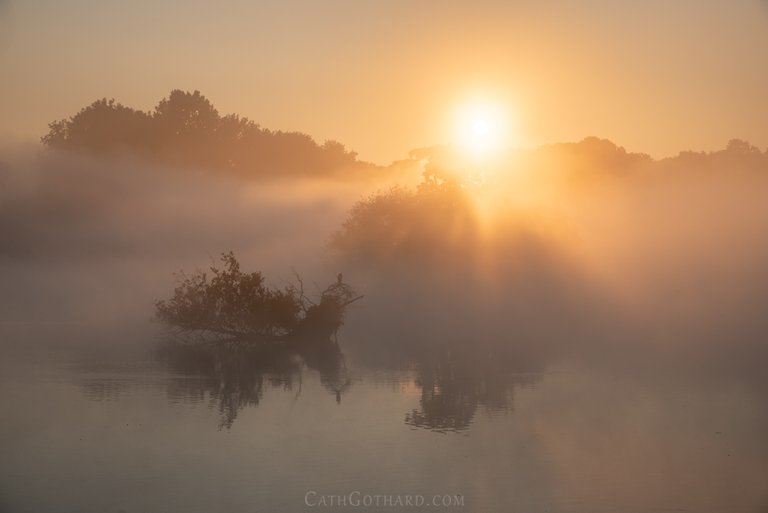 ---
The trees were beckoning, but more about that in next week's post.
---
I can be found on...
Instagram: https://www.instagram.com/cathgothard/
Website: www.cathgothard.com
Thanks for looking!
---
---