Entrena la fuerza y estabilidad de tu CORE con estos 5 ejercicios 💯💯
5 Ejercicios de Core en barra🍫💯
5 barbell core exercises🍫💯
---
STREETWORKOUTCOMMUNITY
---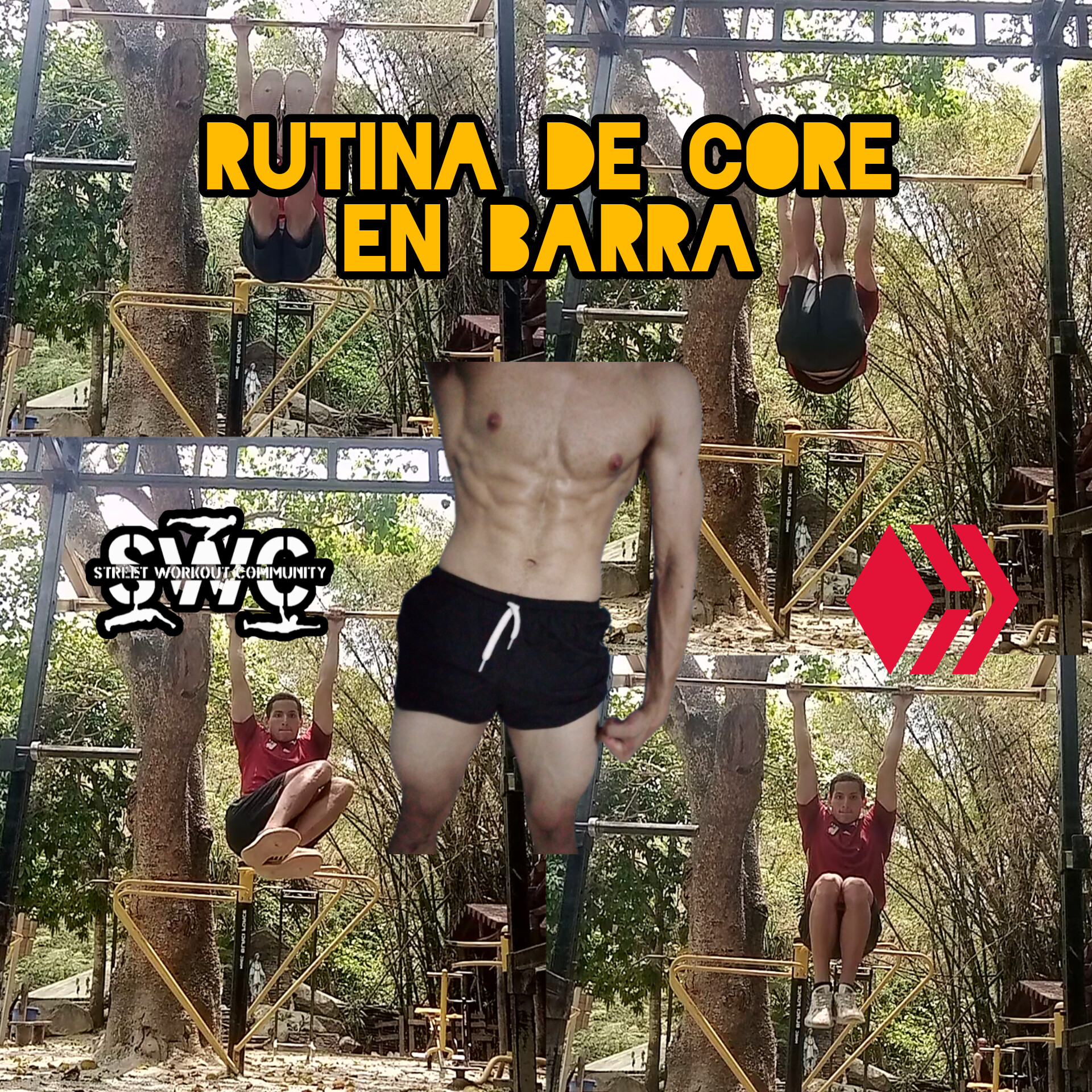 ---
---
---
Buenas amigos y amigas de
#HIVE
y
#SWC
, hoy les mostraré una serie de ejercicios para entrenar nuestro Core, los músculos que lo conforman son importantes estabilizadores, protegen nuestros órganos internos ubicados en esta zona y son importantes para nuestro entrenamiento de calistenia como en nuestra vida diaria.
Good friends of
#HIVE
and
#SWC
, today I will show you a series of exercises to train our Core, the muscles that make up this are important stabilizers, they protect our internal organs located in this area and are important for our calisthenics training as in our daily life.
---
Antes de empezar cabe destacar que si bien los ejercicios que veremos a continuación trabajan nuestro core al realizar una tecnica correcta, el movimiento que realizamos al elevar las piernas es ejecutado por nuestros flexores de cadera el músculo Psoas Mayor e Iliaco.
Before we begin, it should be noted that although the exercises that we will see below work our core by performing a correct technique, the movement that we perform when raising our legs is executed by our hip flexors, the Psoas Major and Iliacus muscles.
---
Así que los ejercicios que les mostraré a continuación los realizaremos utilizando una barra fija alta o algún soporte dónde nos podamos colgar con comodidad.
So the exercises that I will show you below will be done using a high fixed bar or some support where we can hang comfortably.
---
| ¡¡ASÍ QUE EMPECEMOS¡! | SO LET'S BEGIN!! |
| --- | --- |
---
---
---
| EJERCICIO #1: ELEVACIONES DE RODILLAS AL PECHO. | EXERCISE #1: ELEVATIONS FROM THE KNEES TO THE CHEST. |
| --- | --- |
---
---
| EJERCICIO #2: ELEVACIONES CRUZADAS DE RODILLAS. | EXERCISE #2: CROSSED KNEE RAISES.SO LET'S BEGIN!! |
| --- | --- |
---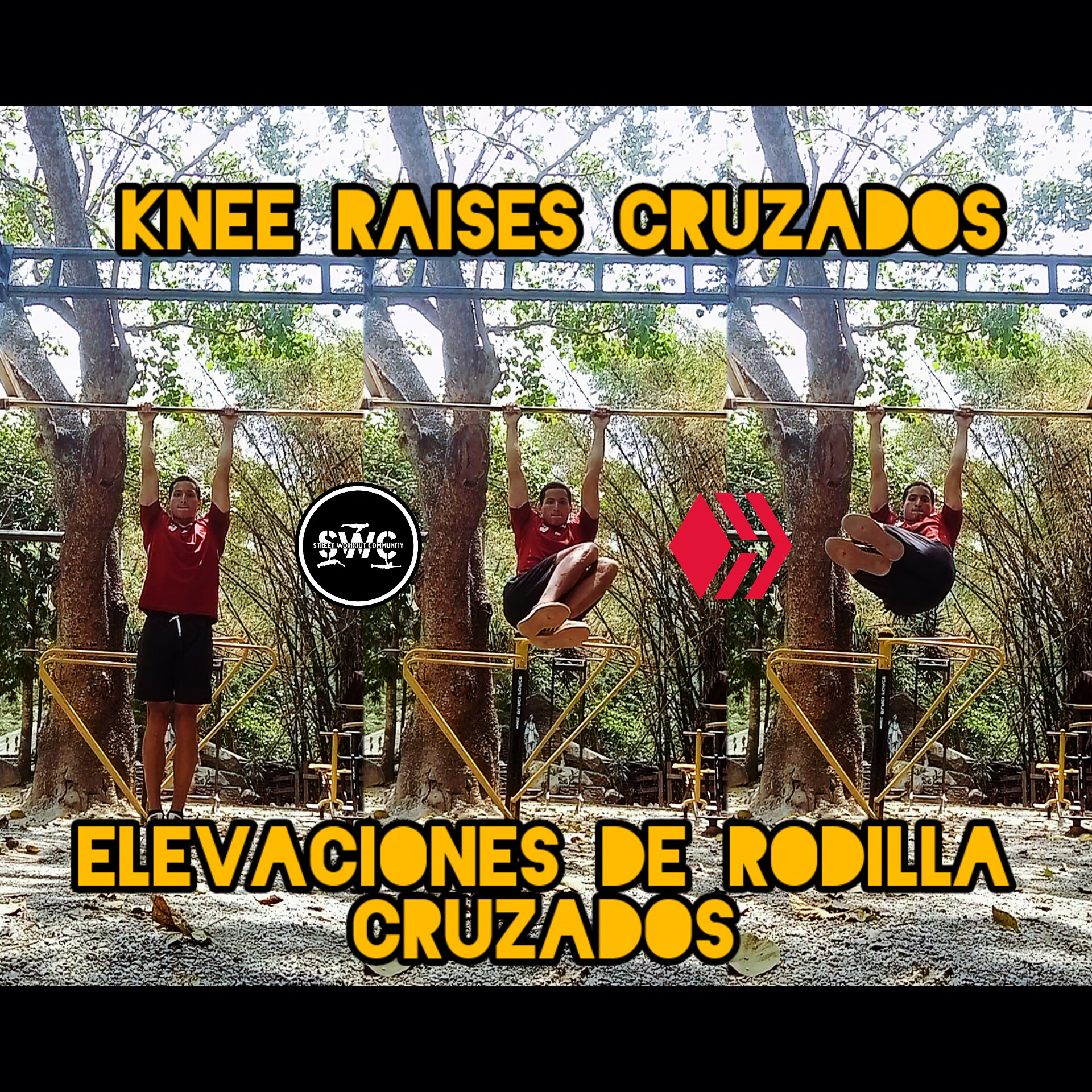 ---
| EJERCICIO #3: ELEVACIONES DE L-SIT. | EXERCISE #3: L-SIT RAISES. |
| --- | --- |
---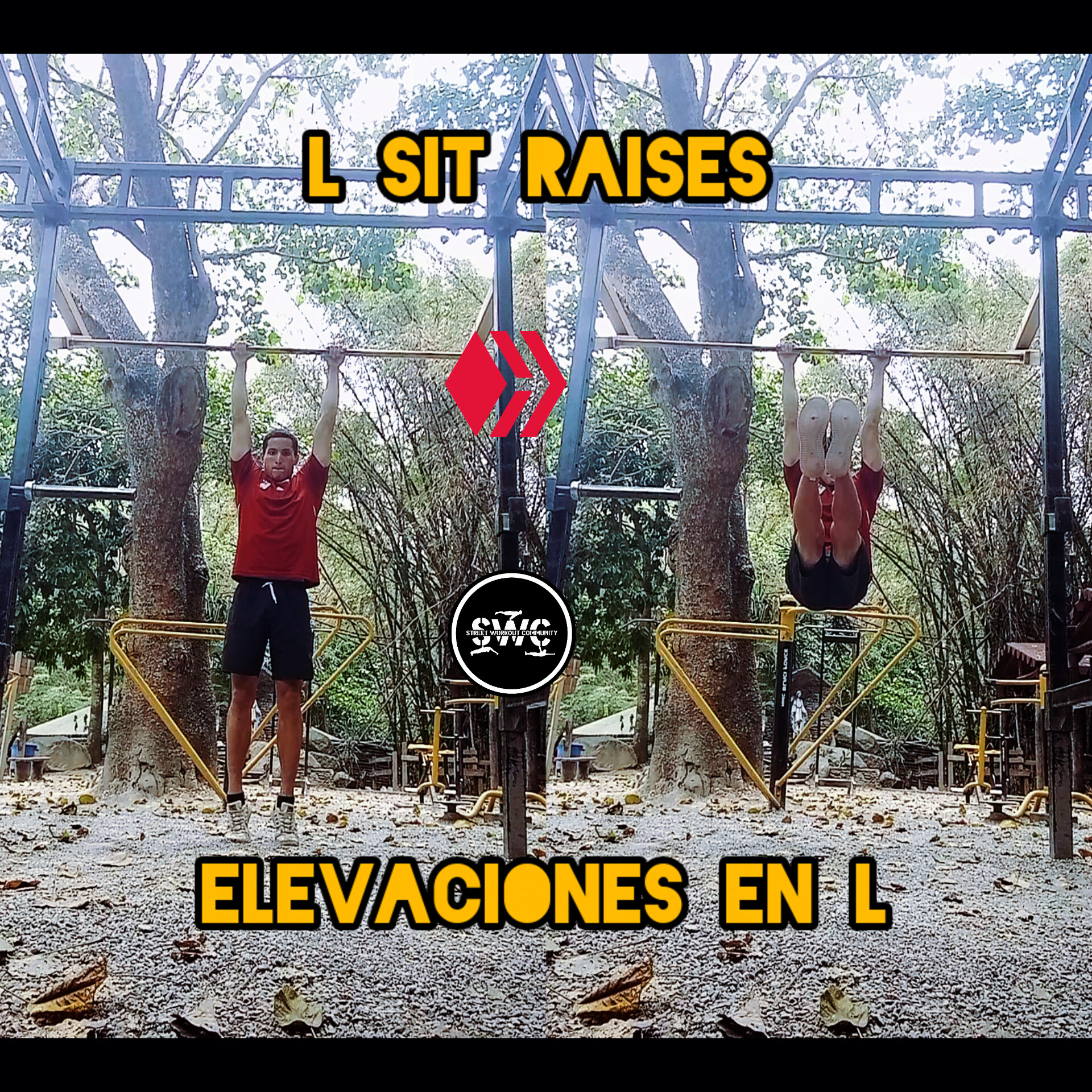 ---
| EJERCICIO #4: ELEVACIONES DE PIERNAS HASTA TOCAR LA BARRA. | EXERCISE #4: TOES TO BAR |
| --- | --- |
---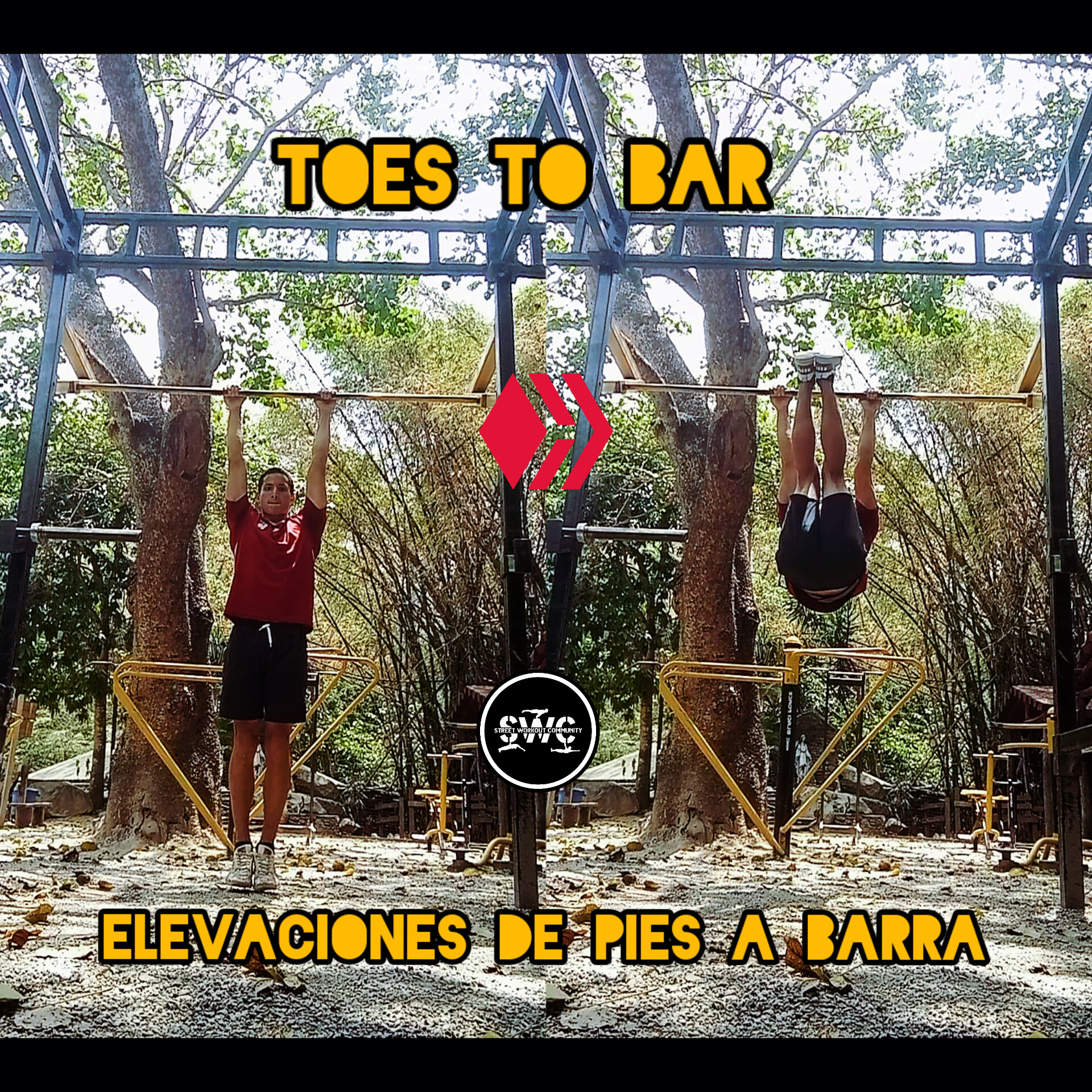 ---
| EJERCICIO #5: AGUANTES EN L-SIT | EXERCISE #5: HOLDS IN L-SIT |
| --- | --- |
---
( una regresión sería hacerlo en posición de N-SIT )
(a regression would be to do it in the N-SIT position)
---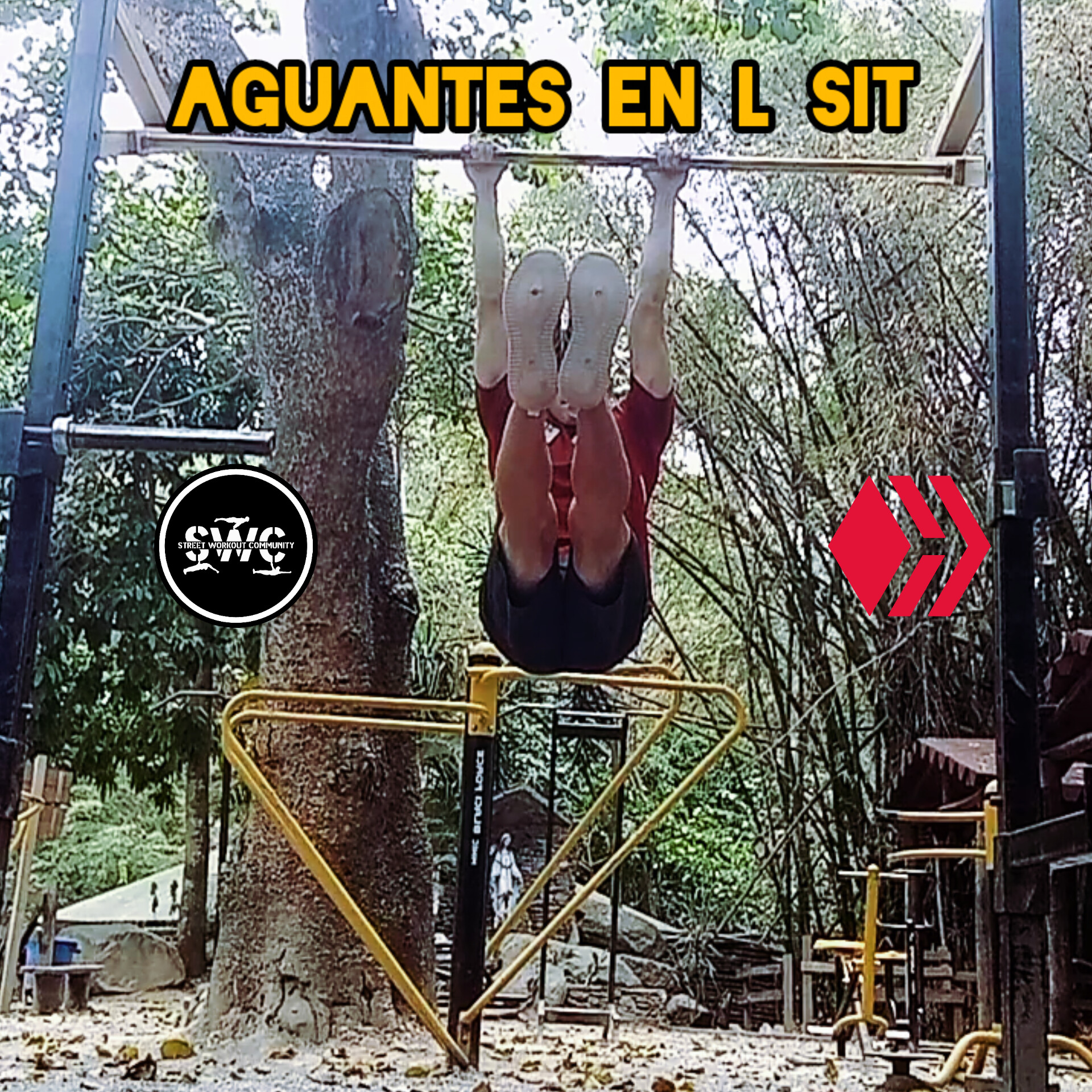 ---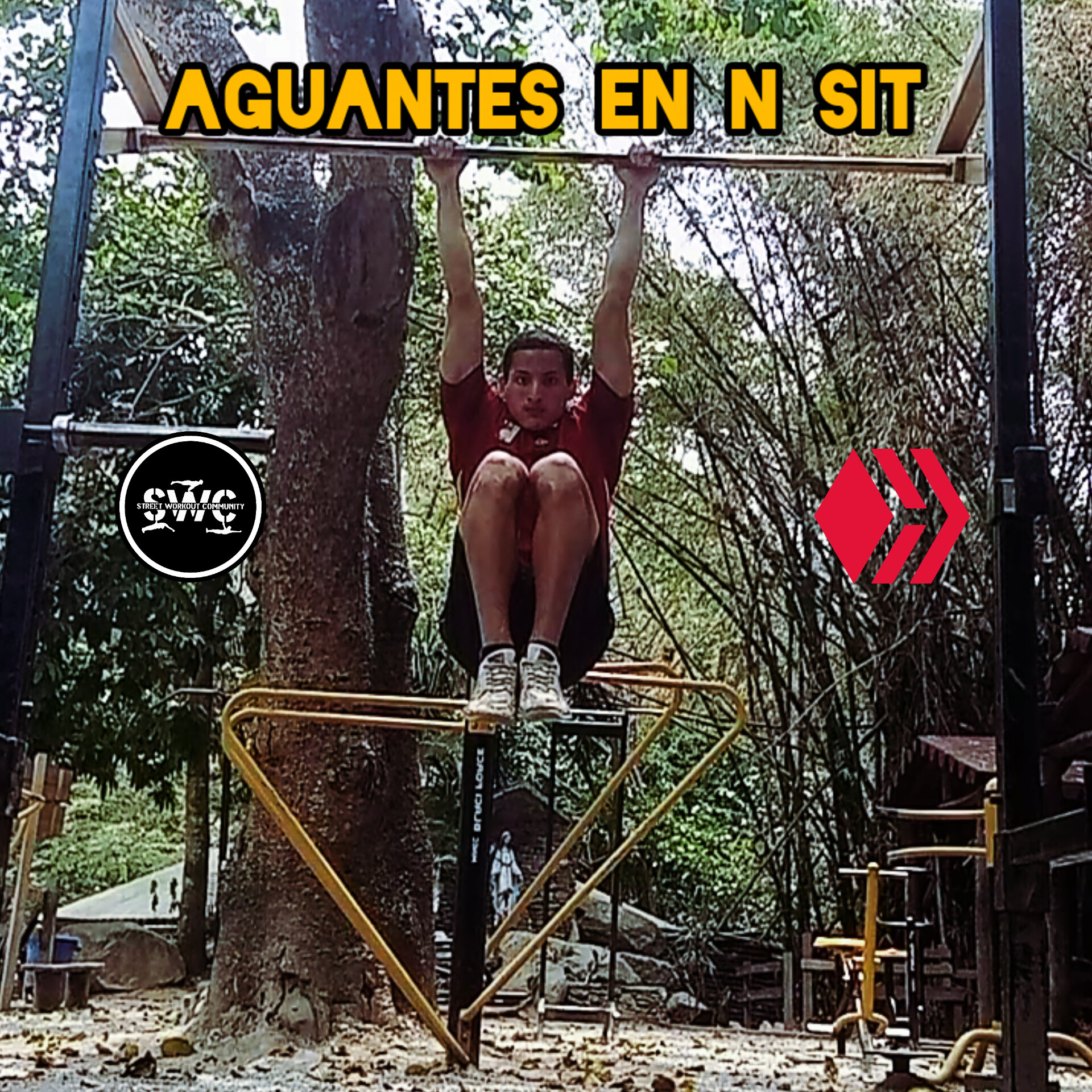 ---
Estos serían los ejercicios, ahora los invito a que realicen estos ejercicios hasta poder hacer todas las progresiones.
This would all be the exercises, now I invite you to carry out these exercises until you can do all the progressions.
---
También los ánimos a qué si su nivel es más avanzado los realizar en súper sets para optimizar nuestro entrenamiento de Core.
Also encouragement to what if your level is more advanced to perform them in sets to optimize our Core training.
---
Hasta aquí el post de hoy, espero les guste y les ayude, estoy muy contento de poder compartir este contenido con ustedes el día de hoy. Un saludo para todos y nos vemos en el siguiente post. Mantegan la DISCIPLINA, LA PERSEVERANCIA y la CONSTANCIA.
So far today's post, I hope you like it and it helps you, I am very happy to be able to share this content with you today. Greetings to all and see you in the next post. Maintain DISCIPLINE, PERSEVERANCE and CONSTANCE.
---
---
---
@chapi-crsw
---
---
InShot
---
| 🌐💯Redes sociales 🌐💯 | 🌐💯Social Network🌐💯 |
| --- | --- |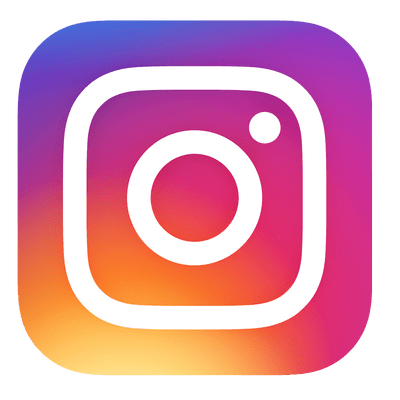 ---
---