BlockFi Bailout Begins
I recently spoke about how the scammers are turning on one another, and it seems that the businesses are too, there is no love lost in shitcoins. BlockFi are clearly in distress trying to raise money in a down round to keep going and in their desperation, they've turned to FTX for a bailout.
However, the bailout doesn't come without conditions, conditions that investors in BlockFi aren't all happy with because they're not getting to cream some profit for themselves. One of those investors is Morgan Creek Capital, run by Pomp and Mark Yusko, two pretty big names in the podcast circle jerk we see going on today.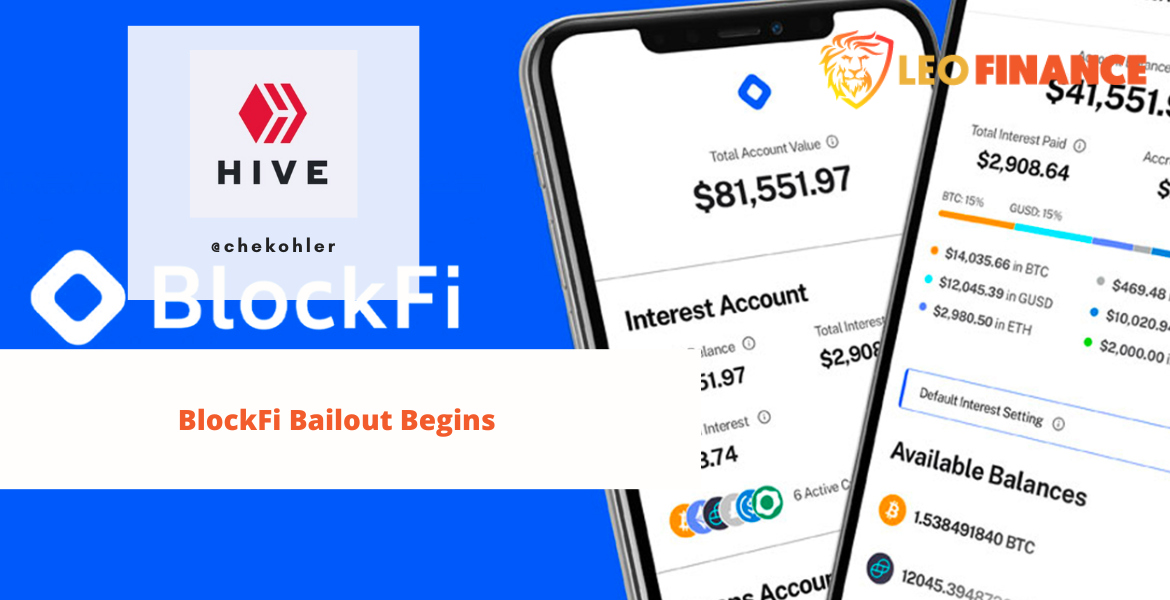 FTX taking a chunk out of BlockFi
FTX extended a line of credit to BlockFi to keep them running however, there has been talking that with that line of credit comes an offer to buy out the shareholders of the distressed company and take equity ownership in BlockFi.
If the FTX offer is exercised after extending the credit line, FTX would buy up BlockFi for next to nothing and only investors in the most senior tranche of the company's latest raise would get back anything, and even that would amount to pennies on the dollar.
The owners of that equity will either need to choose to eat those losses hoping they didn't have to much exposure or they'll have to match FTX's offer.
Morgan creek leak
Morgan Creek Digital is one of BlockFi's largest investors. The firm has participated in BlockFi's Series A through D fundraising rounds and has massive exposure to the company. If they get only pennies on the dollar for all that investment, it would be a disaster for the fund.
That's why the fund is now attempting to raise $250 million from investors to purchase a majority stake in BlockFi, instead of letting FTX take it over and clear out their equity.
This just shows how exposed institutions were during this bull run and like the previous runs before that were more retail-driven, institutions also ape'd in and bitcoin left them with egg on their faces.
Whoops pic.twitter.com/mVtP4LBtm9

— Vandelay ₿TC Industries⚡ (@VandelayBTC) June 25, 2022
CEFI showing it's not been responsible with customer funds
At the end of the day, these companies be it Celsius or BlockFi all took a massive risks with customer funds thinking that they would never have to face massive redemptions under a downturn in the market. Bitcoin running up to 69k and pulling every shitcoin and shitcoin investment with it, was more than enough to get people to take so much leverage.
Now that we're seeing these companies and their customers pay for the risks they took, we're likely going to see regulation coming our way.
As is the case with shitcoiners and shitcoin comapnies, they all about runinig it for everyone, by doing dumb shit.
Have your say
What do you good people of HIVE think?
So have at it my Jessies! If you don't have something to comment, "I am a Jessie."
Let's connect
If you liked this post, sprinkle it with an upvote or esteem and if you don't already, consider following me @chekohler and subscribe to my fanbase
| Earn Free bitcoin & shop | Earn Free Bitcoin & shop | Claim Free Bitcoin & Shop |
| --- | --- | --- |
| | | |
Posted Using LeoFinance Beta
---
---