Bitcoin Price May be on The Bottom According to RSI Indicator
Bitcoin price is around 27400 USD when I write this post. If BTC price close this week this level, Weekly RSI Indicator will touch great support line coming from ever..
It is great support line, Bitcoin has touched 4 times before. If it breaks down, Huge crash will come for Bitcoin..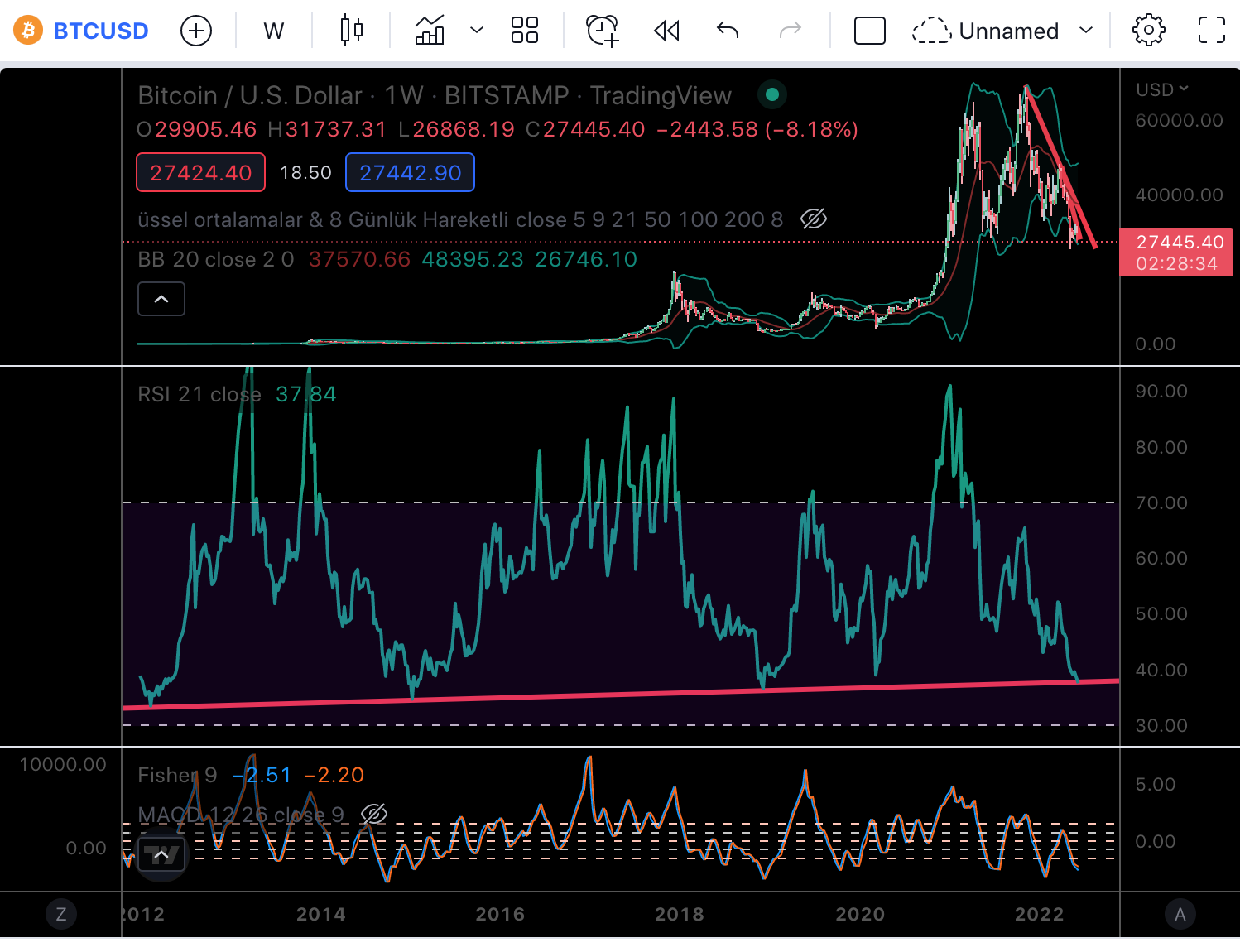 I thought that it will support price until 2030 but next week will be important for Bitcoin's future.
Bullish trend of Bitcoin coming from ever may be ended next week.
But I dont think so.
When we look before, Bitcoin price went up at least 15% after touching weekly RSI Indicator support line. So, next week should be huge move in Bitcoin price chart!!
Here is monthly Bitcpin price chart. RSI Indicator didnt touched the bottom. So, July may be red candle in Bitcoin price chart and RSI may touch the bottom and we see monthly bottom...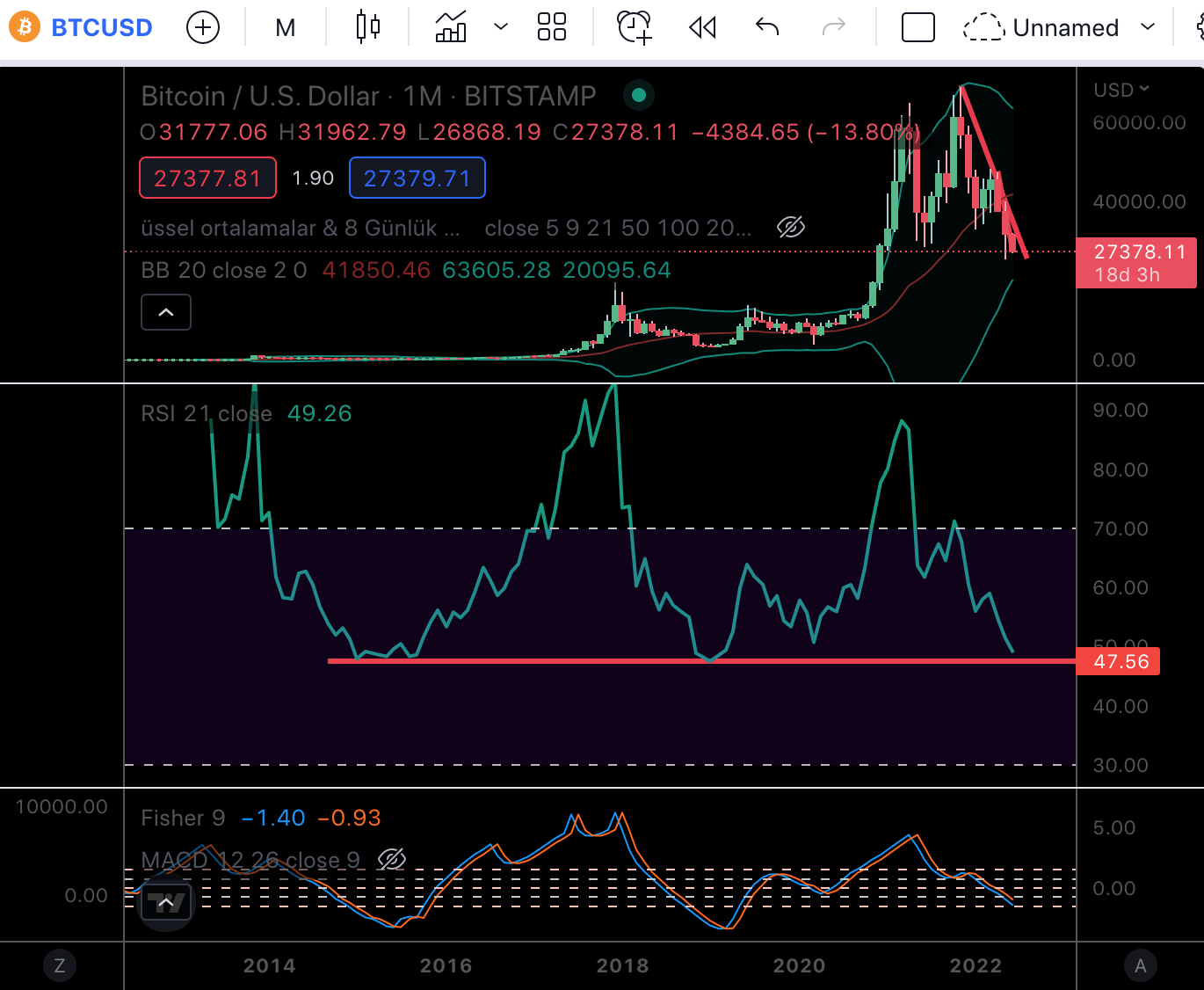 We took more than half of bearish season. It is important to be ready for bottom and next bullish season.
We will see the bottom in a few weeks. Maybe we saw the bottom in Luna crash...
Posted Using LeoFinance Beta
---
---