Die Handwerker raspeln kein Süssholz!/The craftsmen do not grate sweetmeats!

Hier wird rangeklotzt. Diesmal ging es darum, einen 120 Jahre alten Dielenboden abzuschleifen...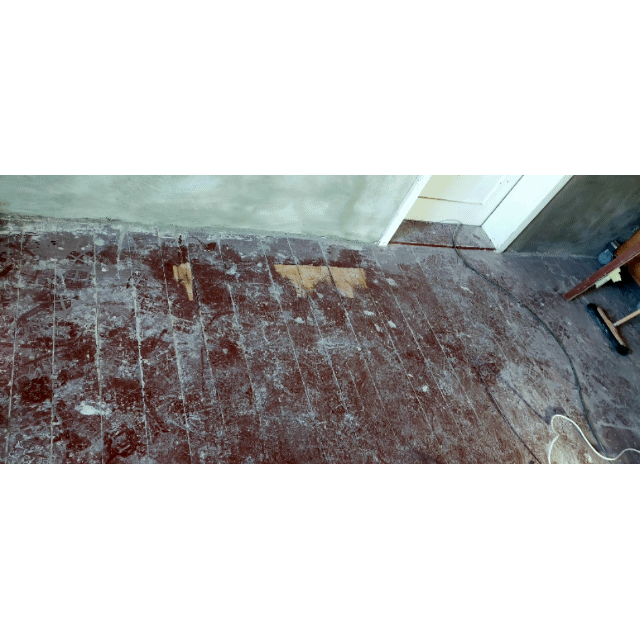 Die Bretter wurden, wie es damals üblich war, mit Ochsenblutfarbe gestrichen. Dadurch wird das Holz nicht mehr abgenutzt, aber schön sieht anders aus.
Achtung hier wirds laut!..
https://youtube.com/shorts/JdJPrax4m5Q?feature=share
Zum Abschleifen der Ochsenblutfarbe haben wir uns eine professionelle Schleifmaschine aus dem Fachhandel ausgeliehen.
Um im ersten Arbeitsschritt die Farbe zu entfernen, haben wir uns für eine 36er Körnung des Schleifpapiers entschieden, da sich eine zu feine Körnung mit der Farbe zusetzt. Nachdem wir alles grob geschliffen hatten, wechselten wir auf 100er Körnung für den perfekten Schliff.
Tipp 1
Schleifbänder nutzen sich bei dieser harten Farbe sehr schnell ab. Um ein perfektes Ergebnis zu erzielen, sollten die Schleifbänder rechtzeitig gewechselt werden.
Tipp 2
Nutzt eine FFP2 Staubmaske!
Nach 10 Minuten mussten wir die Arbeit unterbrechen, da das Atmen wirklich sehr schwer fiel.
Der eigentliche Sinn dieser FFP2 Masken ist der Schutz der eigenen Gesundheit. (Mehr möchte ich dazu nicht sagen 😇). Beim Schleifen machen sie wirklich Sinn!
Die Bezeichnung Ochsenblut wird im Zusammenhang mit historischen Farben häufig verwendet, ist jedoch nicht eindeutig definiert – weder als Farbe noch als Farbton. Zur Herstellung der Farbe gibt es diverse Rezepturen unterschiedlicher Autoren. Gemeinsames Element dieser Farben ist ein rot-brauner Farbton durch Verwendung von Pigmenten aus Eisen(III)-oxid (Hämatit), der entfernt an (Ochsen-)Blut erinnert. Im Gegensatz zu einer landläufigen Meinung stammt der Name auch bei historischen Anstrichen nicht von der Verwendung von Blut in der Farbmischung. Er bezieht sich lediglich auf den Farbton, der der Farbe von Rinder- oder Ochsenblut ähnelt. Die rotfärbenden Bestandteile der Anstreichfarbe stammen von Eisenoxid, das von Pigmenten aus Erdmineralien oder gerösteten, vermahlenen Erzen stammte.
Quelle:
https://de.m.wikipedia.org/wiki/Ochsenblut
---
Auch in diesem Post kannst du am Jubiläums-Gewinnspiel von Daniels Haus und Hof Service teilnehmen. Schreibe in die Kommentarleiste, aus welchem Holz die Dielen sind.
Unter allen Einsendern des Monats März verlosen wir ... diesen Küchenhelfer.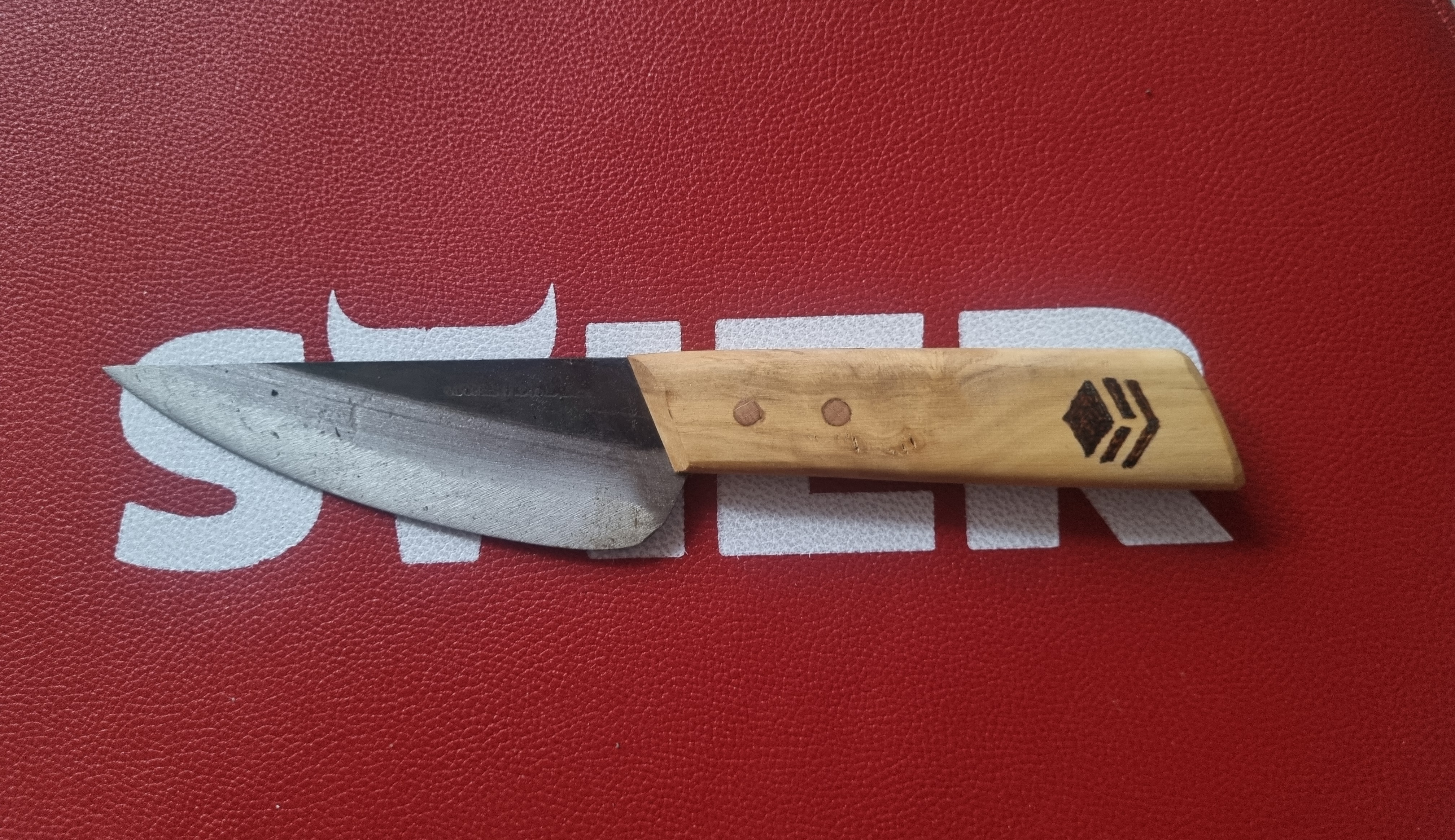 Gefertigt wurde dieses Messer von Steffen Wittke.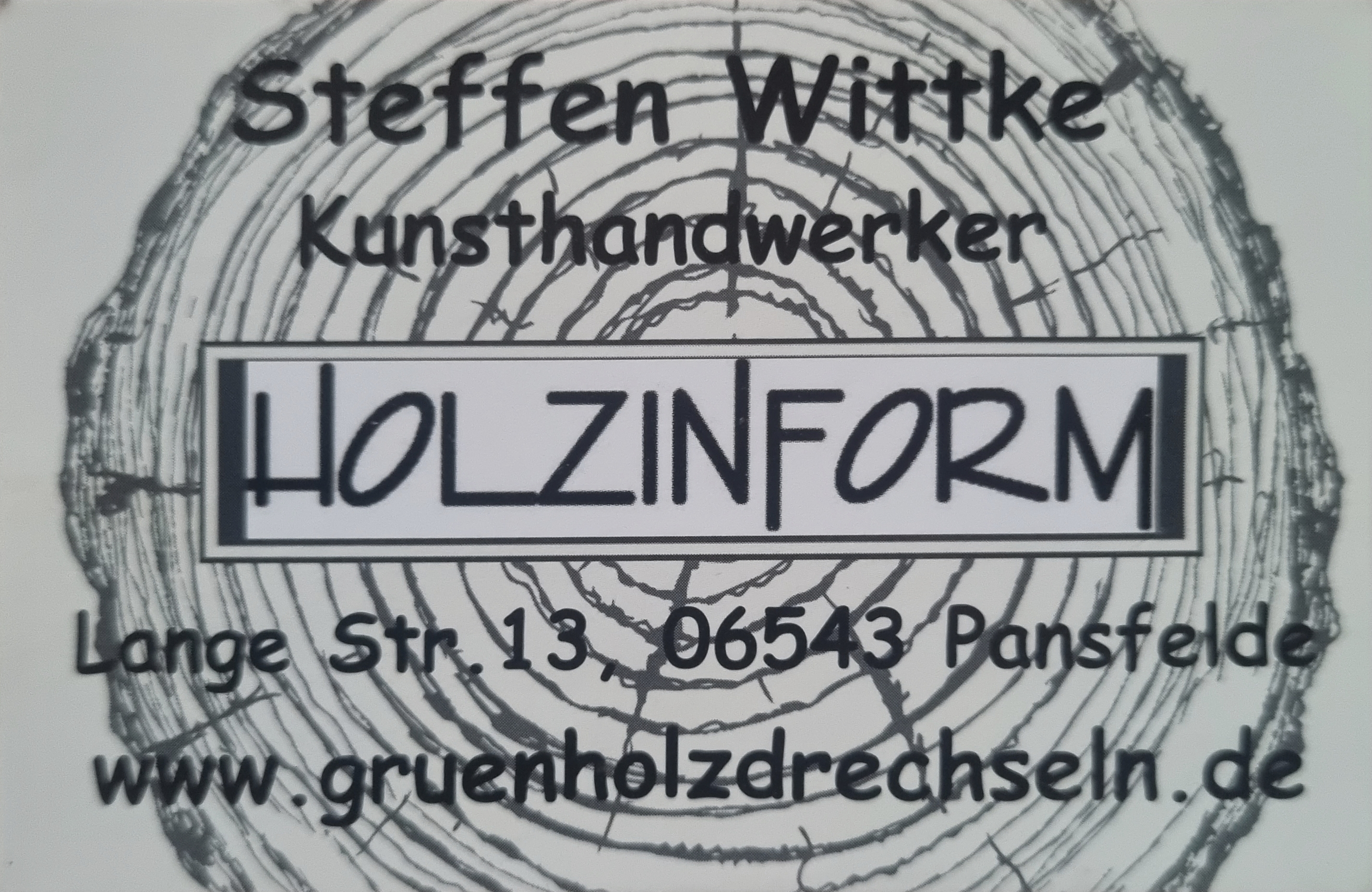 Alle Teilnehmer erhalten auf jeden Fall 1 Hiverentenpunkt.
Um das Objekt der Begierde zu erhalten, kann es sein, dass du beim Gewinn deine Adresse für den Versand des Preises angeben musst.
!Versand des Gewinns nur innerhalb der EU!
---

Powered by Daniels Haus und Hof Service
https://g.co/kgs/xXVQ63
Mehr Videos "Die Handwerker"
https://youtube.com/playlist?list=PL6fiF6xWfYmNYDZjCGtKqxh75ub5f6LNo
---
English
This is where we make a big splash. This time it was a matter of sanding down a 120-year-old floorboard...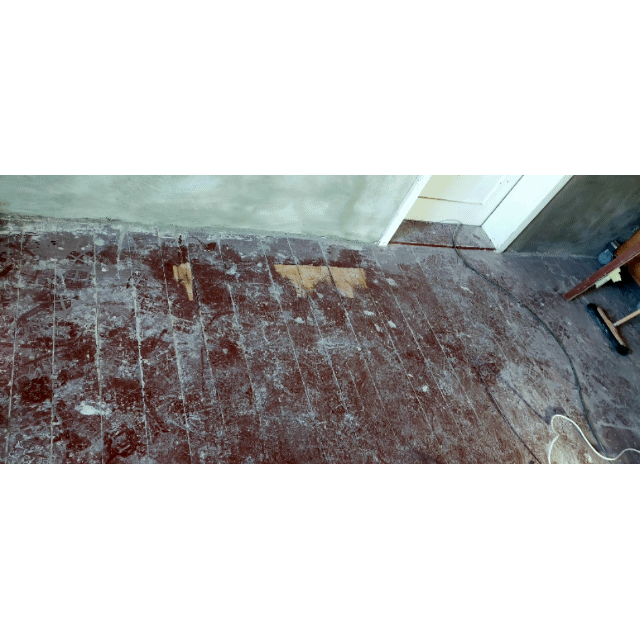 The boards were painted with oxblood paint, as was the custom at the time. This way the wood is no longer worn down, but it looks different.
Watch out, it's getting loud here!..
https://youtube.com/shorts/JdJPrax4m5Q?feature=share
To sand down the oxblood paint, we borrowed a professional sanding machine from a specialist shop.
To remove the paint in the first step, we decided to use a 36 grit sandpaper, as a too fine grit would clog with the paint. After we had roughly sanded everything, we changed to 100 grit for the perfect sanding.
Tip 1
Sanding belts wear out very quickly with this hard paint. To achieve a perfect result, the sanding belts should be changed in good time.
Tip 2
Use an FFP2 dust mask!
After 10 minutes we had to stop working because it was really difficult to breathe.
The real purpose of these FFP2 masks is to protect your own health. (That's all I want to say about it 😇). They really make sense when grinding!
The term oxblood is often used in connection with historical paints, but it is not clearly defined - neither as a colour nor as a shade. There are various recipes of different authors for the production of the colour. The common element of these colours is a reddish-brown hue due to the use of pigments made of iron(III) oxide (haematite), which is remotely reminiscent of (ox) blood. Contrary to popular belief, the name does not originate from the use of blood in the paint mixture, even in historical paints. It merely refers to the shade, which resembles the colour of cattle or ox blood. The red colouring components of the paint came from iron oxide, which came from pigments made from earth minerals or roasted, ground ores.
Source:
https://de.m.wikipedia.org/wiki/Ochsenblut
---
Also in this post, you can enter Daniel's House and Yard Service's Anniversary Giveaway. Write in the comment bar what wood the floorboards are made of.
We will raffle off ... this kitchen gadget among all entrants for the month of March.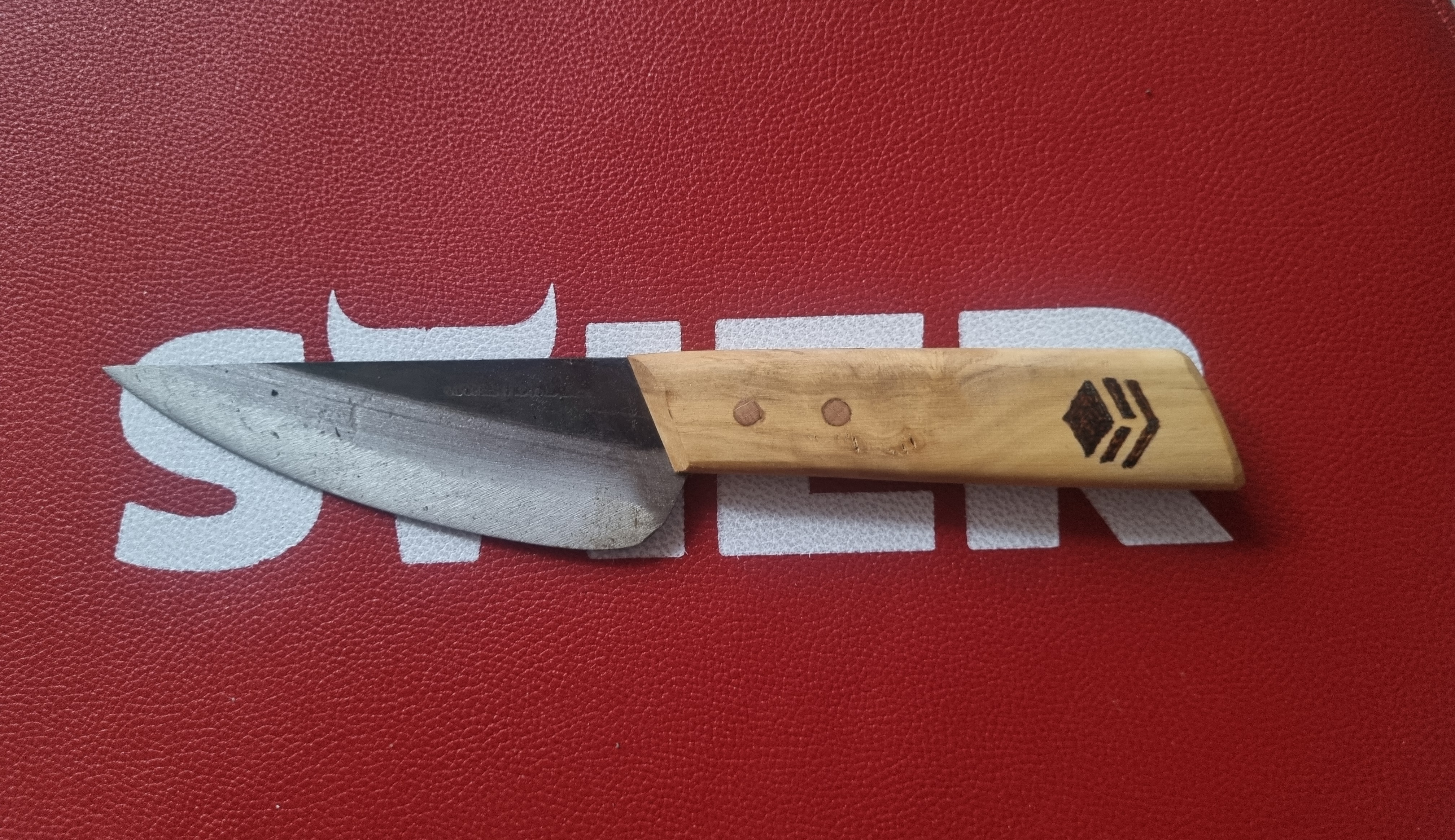 This knife was made by Steffen Wittke.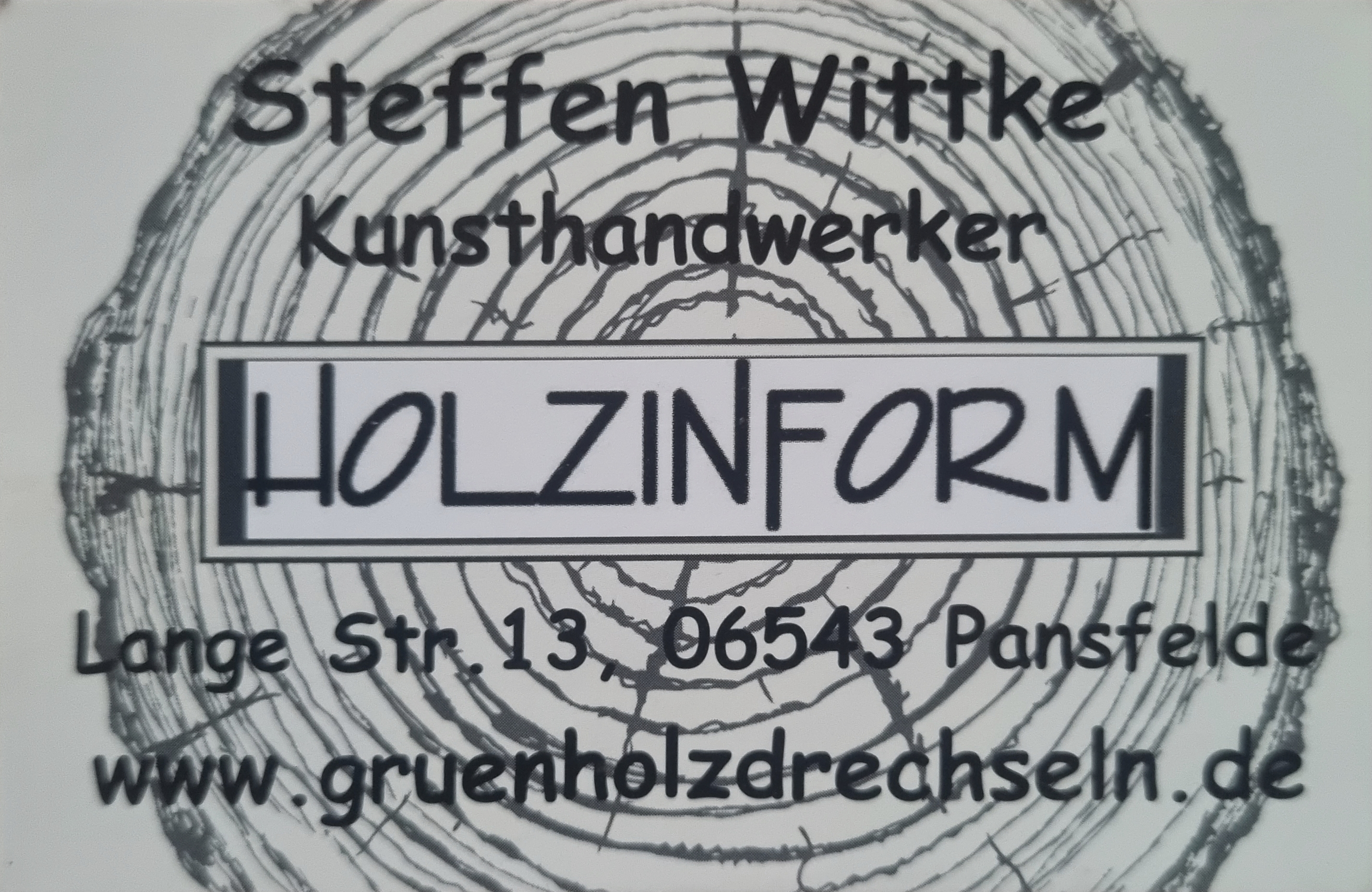 All participants will receive 1 Hiverenten point in any case.
In order to receive the object of desire, you may be required to provide your address for shipping the prize when you win.
Shipping of the prize only within the EU!
---

Powered by Daniels Haus und Hof Service
https://g.co/kgs/xXVQ63
More videos "Die Handwerker "
https://youtube.com/playlist?list=PL6fiF6xWfYmNYDZjCGtKqxh75ub5f6LNo
---
---