The WHITE SILKY CURTAIN FALLS in Davao!
Chasing stunning waterfalls like a curtain? Or are you looking for a wondrous piece of nature to visit? If you love waterfalls, then Curtain falls is worth to visit!
---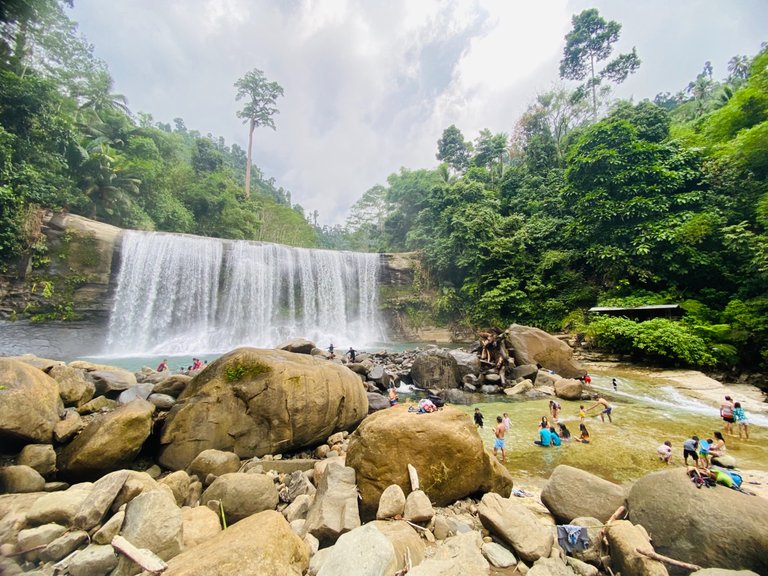 Hello, everyone! Here's another series of my blog about Curtain Falls, which I visited along with my gang while in Davao Oriental, and which I'll share with you in greater detail this time.
---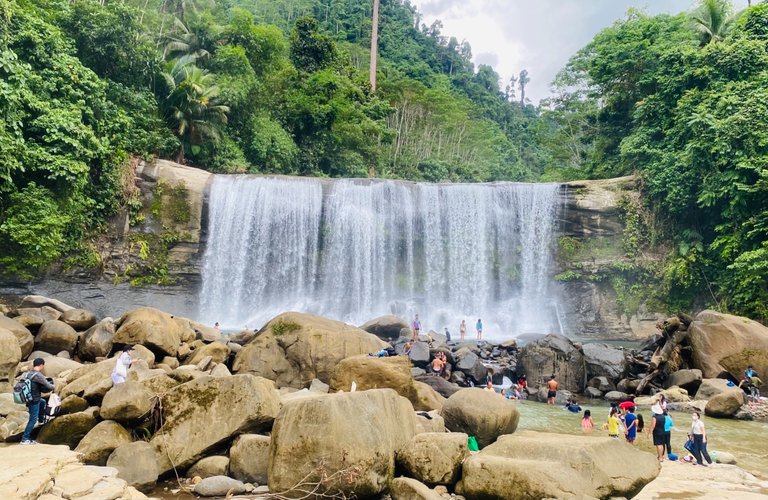 From breathtaking scenery and lovely lakes to beautiful white sand beaches, there's something for everyone. It has given us a number of worthwhile destinations to add to our bucket list. One of them, I was lucky to get to visit is the alluring Curtain Falls. Allow me to explain the nature of this waterfall and what it takes to see it up close.
---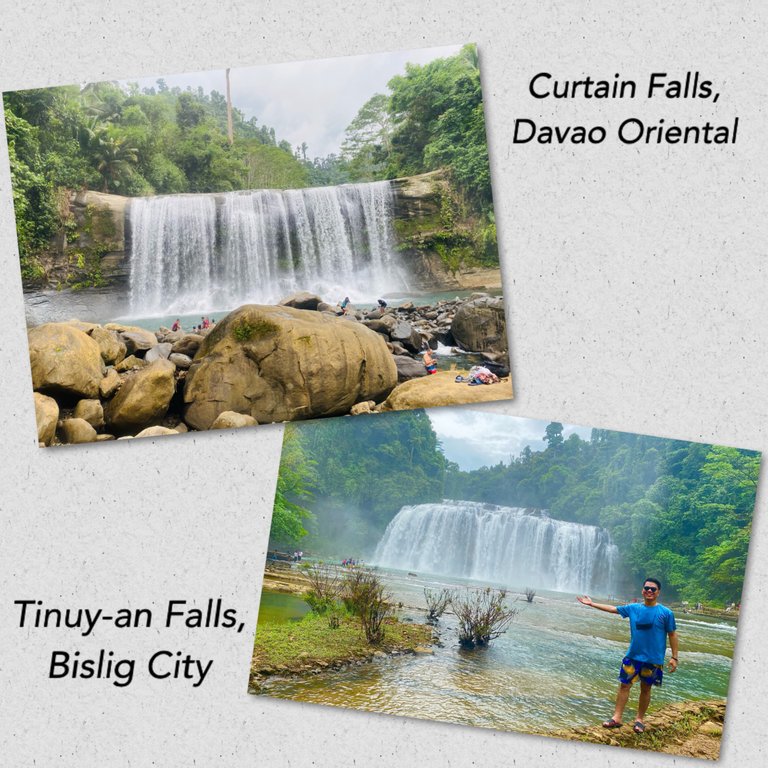 Curtain Falls is breathtaking! The curtain design is well-known for its white silky curtain falls. For me, it's best described as a hidden gem. Tinuy-an Falls in Bislig City, Surigao del Sur, is similar to this waterfall. It's truly one-of-a-kind. The most striking aspect of the location was how natural it seemed.
---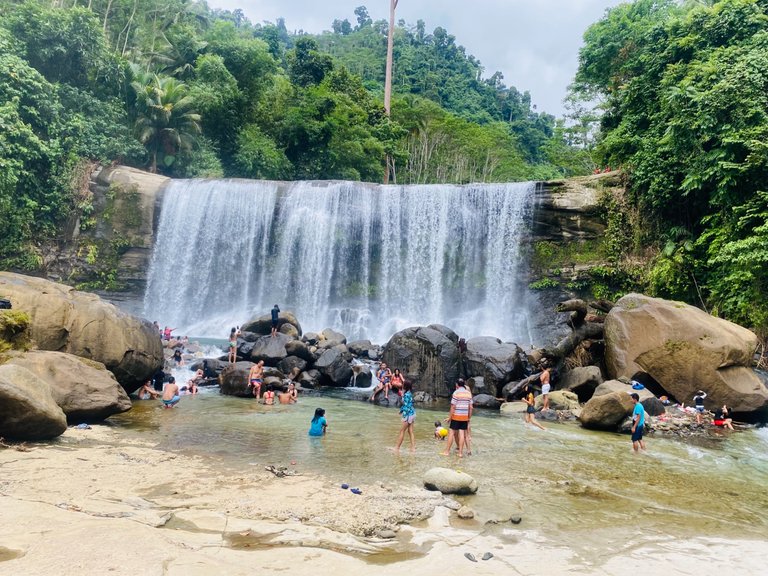 Curtain Falls is a must-see tourist attraction in Davao Oriental. As the name implies, the waterfall lowers like a curtain, and depending on the weather.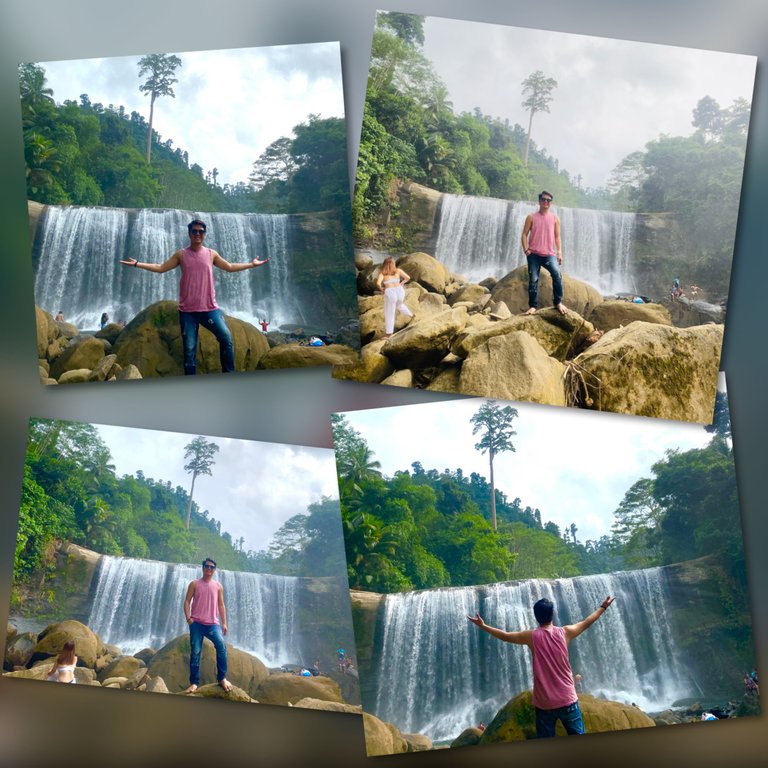 Magical place, right?
---
It's a 30-minute drive from the highway, and motocycle is the most convenient mode of transportation. Despite neighbors' warnings about the bridge and the difficulty of getting to Curtain Falls, we took a chance and drove there. We arrived, completely unprepared for what was ahead.
By the way, the first few kilometers were paved and cemented, but halfway to our objective, the road became bumpy. The road was already challenging for a motorcycle, and it was far more difficult for riders who were unfamiliar with it. What made it even more difficult was that we had to cross part of the bridge on a bamboo raft.
---
The Bamboo raft.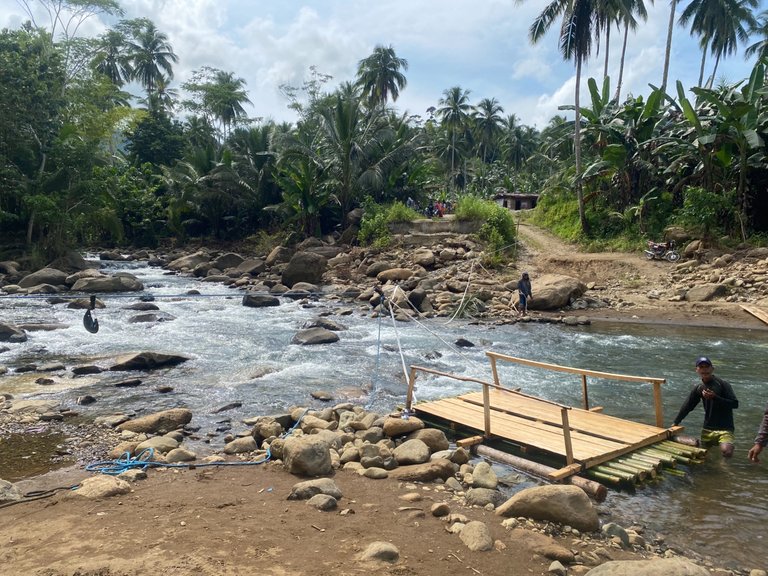 You have to deal with it for 25 pesos each person for one way or across the river for free.
---
Vehicles may not reach the welcome center due to the bridge condition. So you'll have to trek or hike 5-10 minutes down the river to reach the falls. Because the bridge had collapsed one week prior during that time, my travel with the gang was long.
As a result, getting to the falls took some time.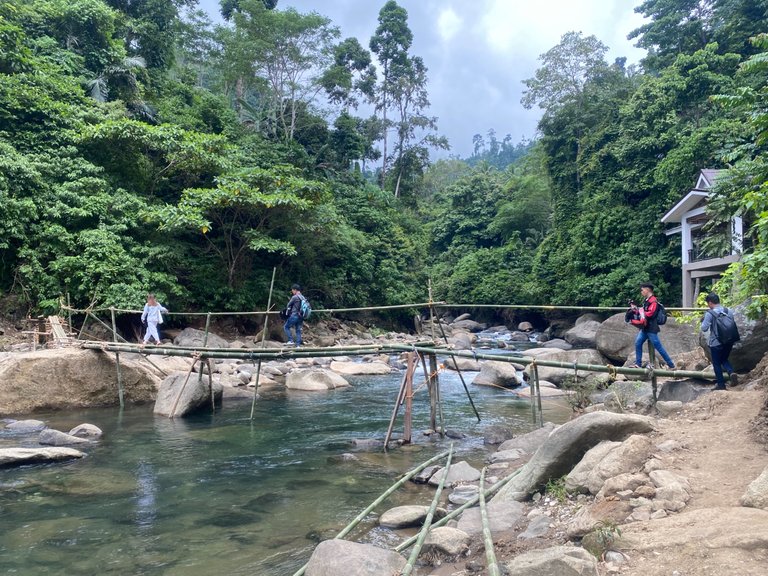 ---
We crossed a river using a small bamboo trail from the reception to get a better view at the Curtain Falls. We were given a panoramic view of this magnificent treasure. It was like looking at an old-fashioned movie screen with white silky curtain. We stood there silently admiring it.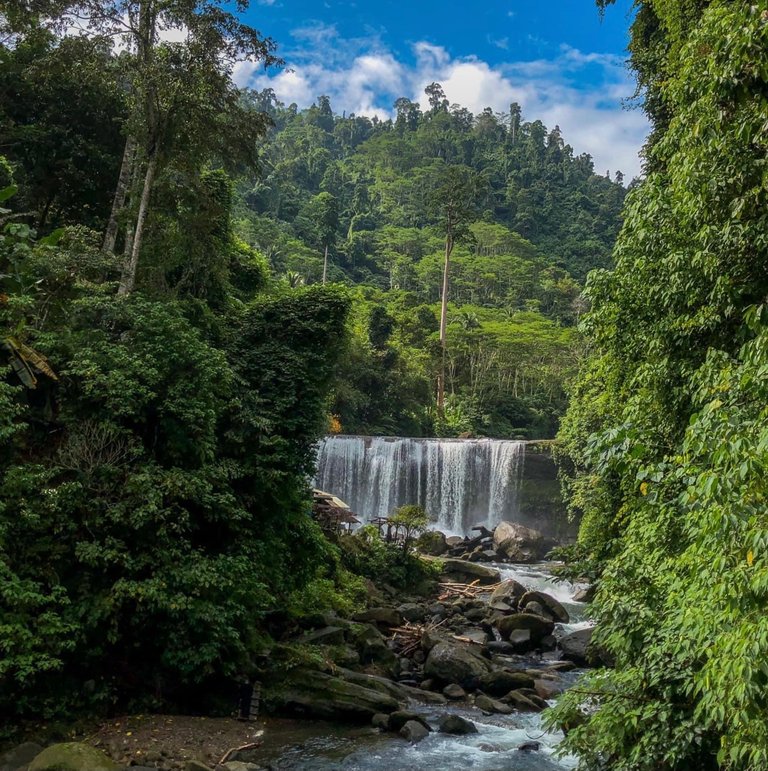 ---
It's a long way from town, but the long wait and bumpy ride will be well worth it once you witness this beauty. You must go a great distance along the river from the entrance to see and reach the actual falls.
The entrance fee is P20 per person.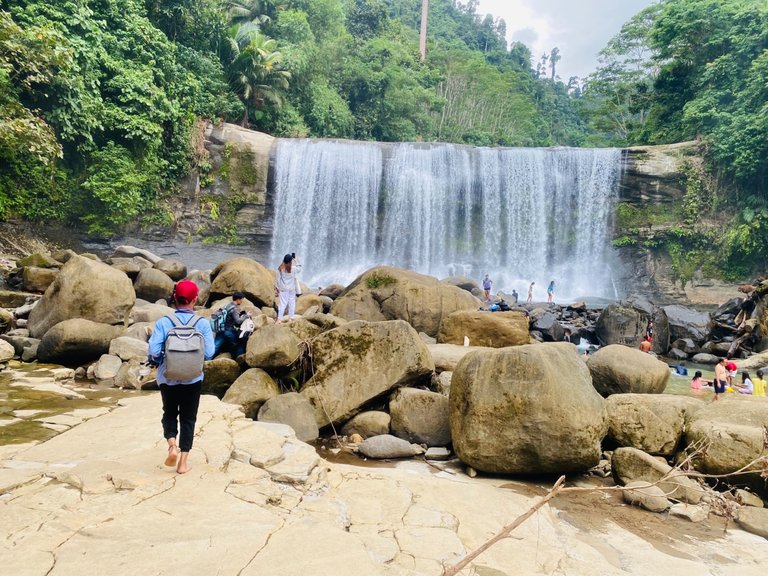 Can't even resist.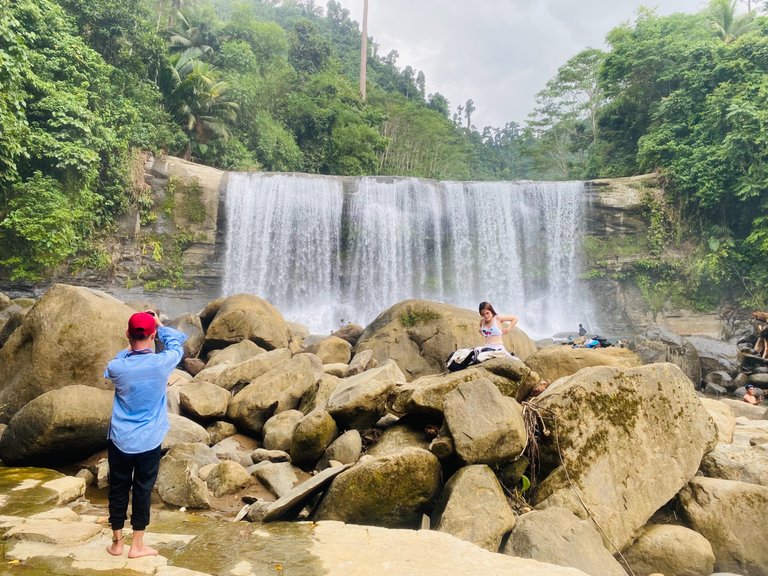 Pictorial.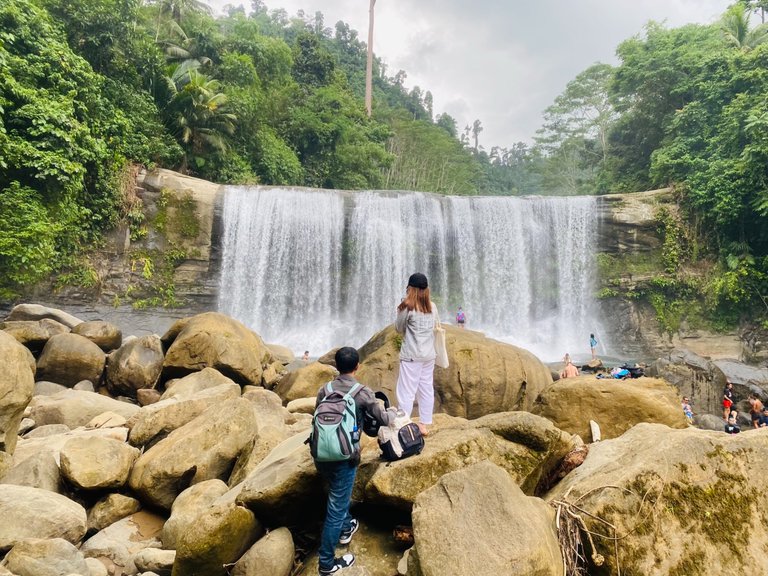 The sounds of the falls were quite soothing. It makes you want to unwind or go on a true adventure.
---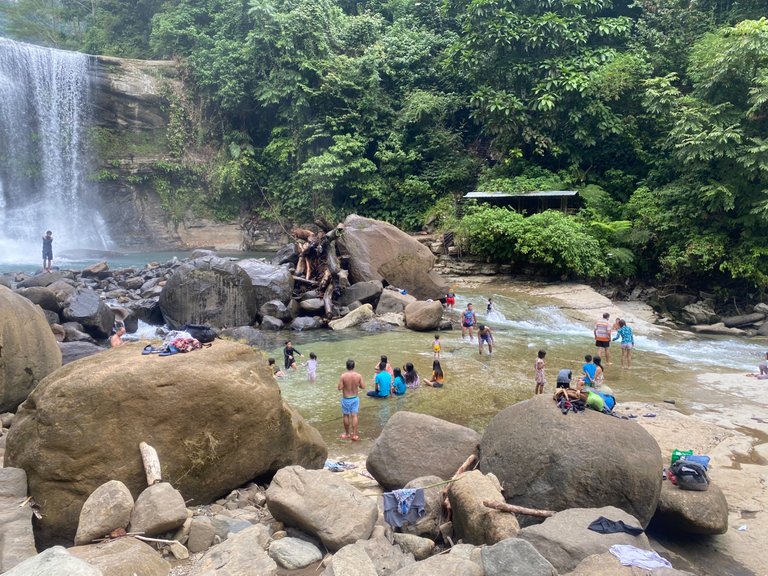 The final twist was unexpectedly soothing and peaceful, especially for those who seek consolation in nature. This section of the road will never fail to amaze you until the sound of a gushing waterfall drowns out everything else.
---
MY TIME. Haha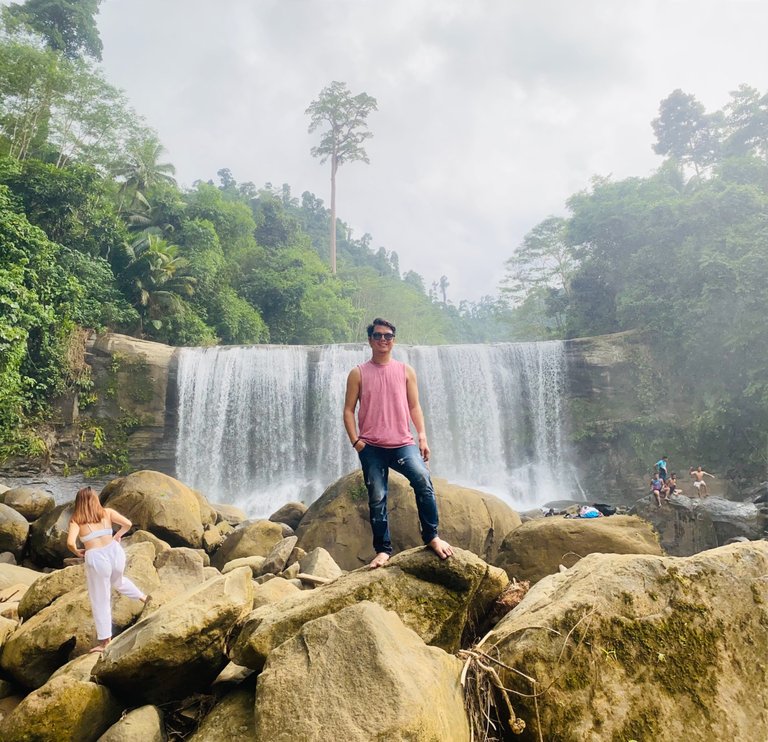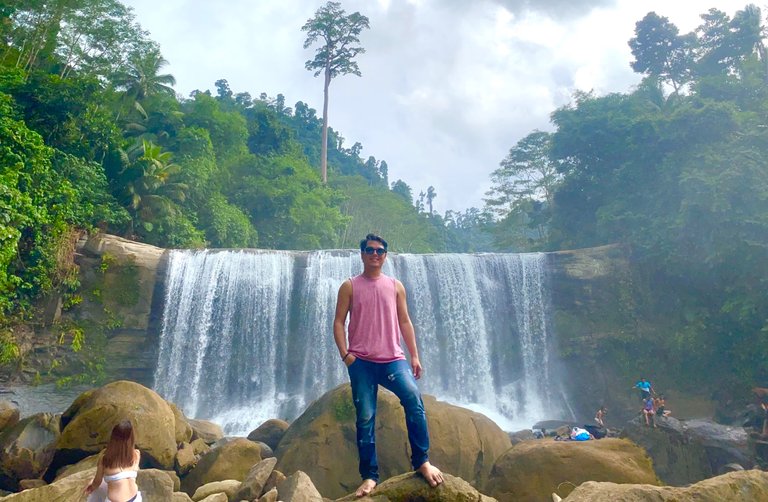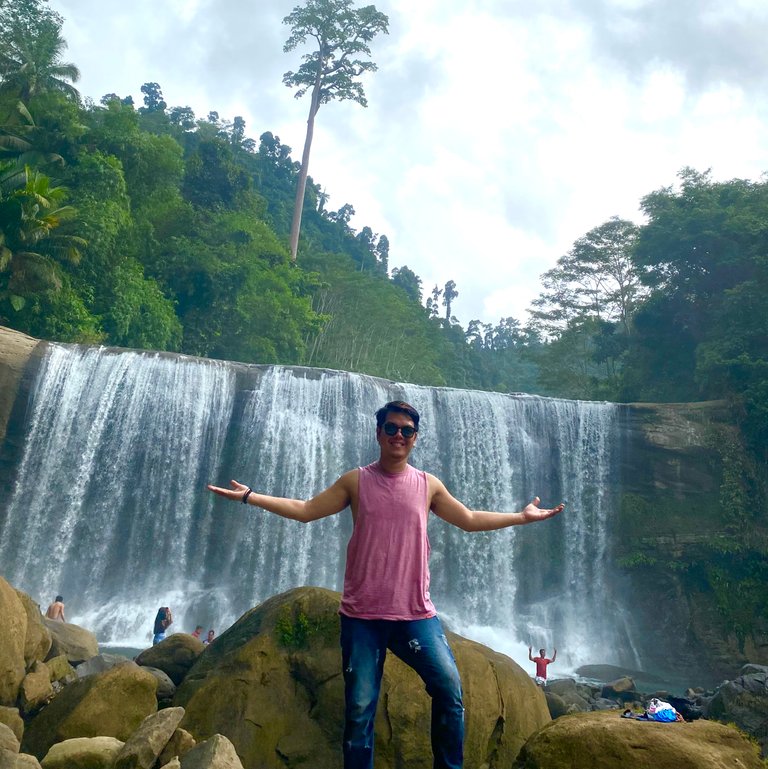 ---
TIPS:
Driving your own vehicle to Curtain Falls is the best and most convenient method to get there. Using a tricycle or public transportation will be very expensive.
Expect hike and technical trail going to Curtain Falls.
The greatest time to visit the Curtain Falls is during the rainy season. If you travel between December and May, you'll be able to see it in all of its grandeur.
Due to the presence of various rebel organizations in the region, visitors are advised not to stay too late.
There is no cellular coverage for all networks in the area.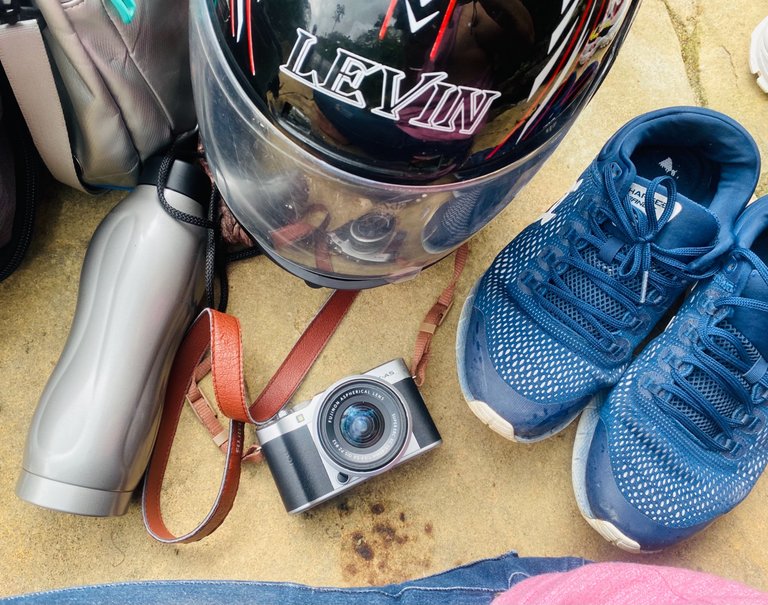 HOW DO YOU GET INTO CURTAIN FALLS?
Take a trip to Baganga, Davao Oriental, from Bislig City or Davao City.
It takes around 4 hours to reach there from Bislig City and 3 hours from Davao City.
When you land in Bagangga, take a motorcycle to the terminal and ask how to get to Curtain Falls. However, it is preferable to travel in one's own vehicle.
---
THE GANG: From left to right
Along with myself, that's Sir Jun, Mam Jo, Sir Jay, Sir Ernie, and Sir Fletcher. Bukidnon soon. Tsar 😂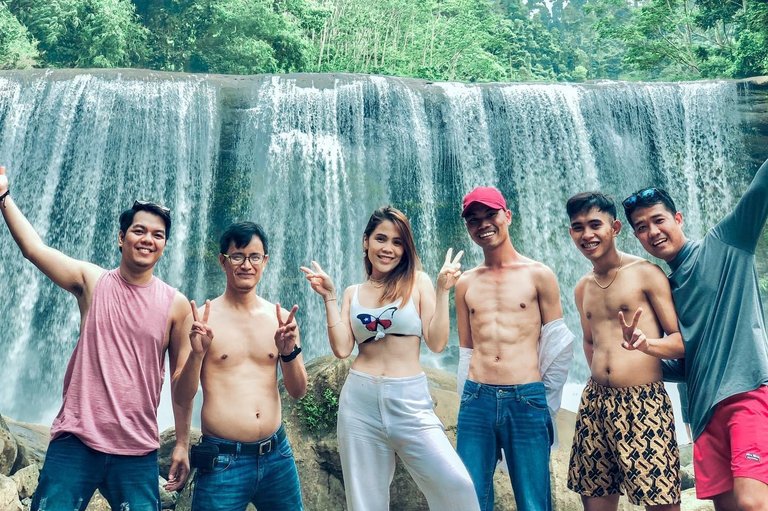 It was a difficult journey, but it was worthwhile!
---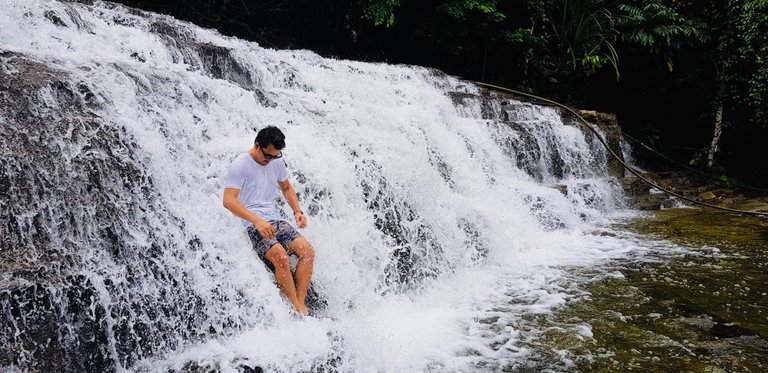 Daryl John Is a dedicated and aspiring educator. I'm a pet parent and a foodie. A person who is passionate about life and enjoys living it to the fullest. A person who enjoys traveling and is not afraid to try new things. He is a firm believer that if you put in the effort, it will pay off in the end.

Please welcome me and my little corner of the hive, and please show your support by upvoting my blog and leaving a comment down below.


Facebook
Instagram

---
---