Foodie Diary of a Viral Dessert, Baby Dutch Pancake Review!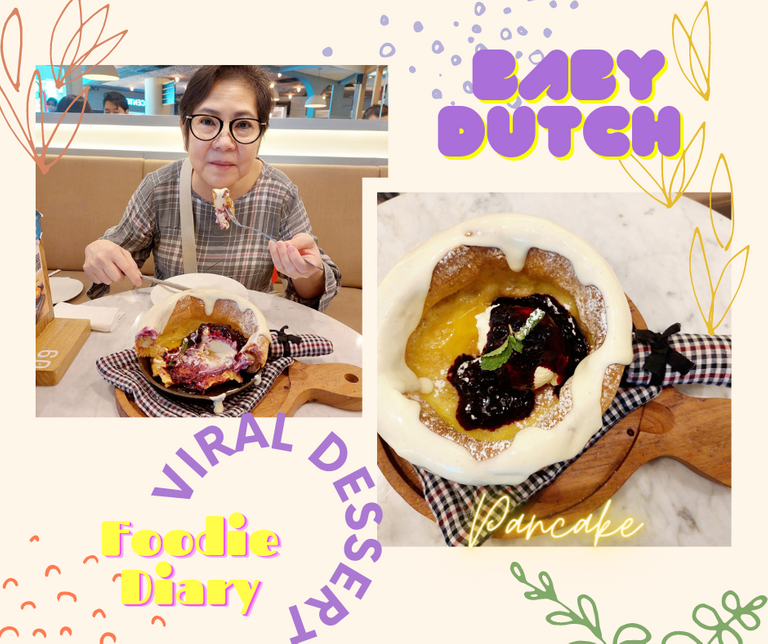 ---
Hello, friends especially foodies!
---
Have you ever heard about a viral dessert? It is really viral, everyone is talking about it and boom, one day this viral dessert restaurant opened a branch in your city... what will you do?
I know the answer would be like what mom and i did!
We came to try it immediately....
I know you would do the same thing too!
---
For the very first time we came there, their supervisor was not nice enough, too arrogant to say to us without any sorry, because we would be put in their waiting list (the restaurant was full that day), she said that after 3 times they called our name and we didn't come there then they would pass our turn to anybody else (arrogant saying, it would be nice that she said, sorry for the inconvenient to wait. please wait not too far from the restaurant because we would only called your name three time, i mean what is the difficulty to say something polite and nice then arrogant saying?)...
Anyway we waited not far from the restaurant and finally after around 15 minutes of waiting, they called my name, and here we go..
---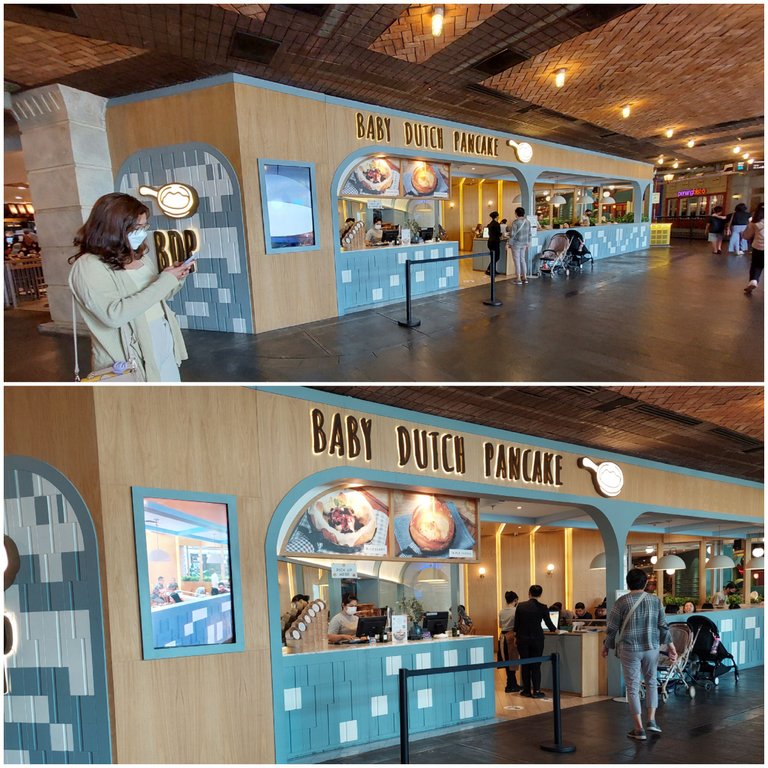 "Baby Dutch Pancake" is the first concept and the only giant dutch pancake restaurant ever in my country. They opened their first branch in Bandung, a capital city of West Java. It had an opened concept area and looked so nice. While this one that we visited was their first ever branch that they opened in my city. This restaurant was located at the 3A floor west mall Grand Indonesia. This restaurant had the soft greyish blue, white color and also natural soft wooden color as you could see from the outside. Also from their front, you could see that they had a big screen showing how popular their first branch, also showing their menu...
---
When you entered, you could see all the restaurant area which was not large. Even it only had maybe around maximum of 15 tables. They had a modern europe style of interior and inside was cozy.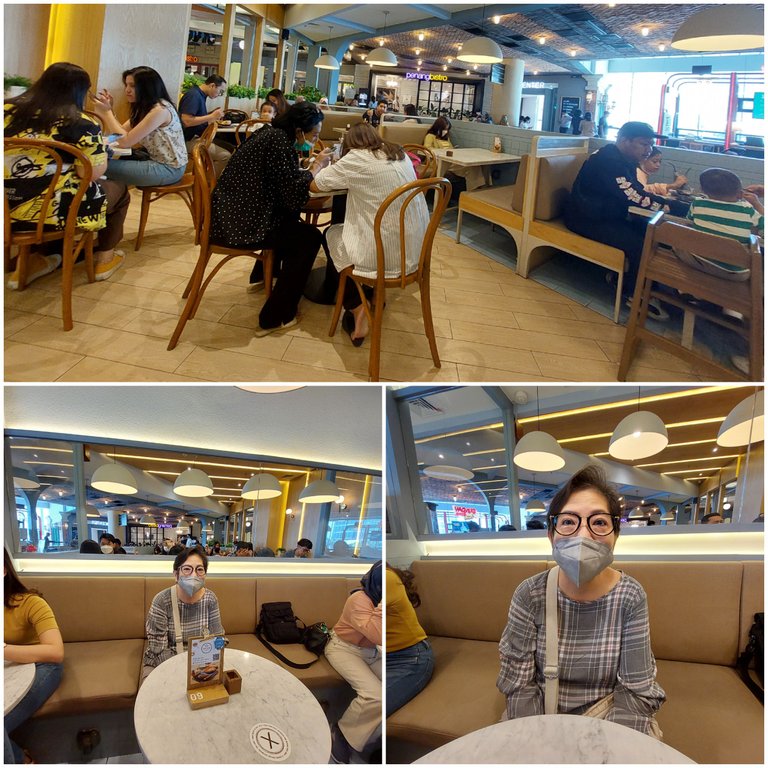 But all of the tables were full, how popular, right? Maybe they need to enlarge their dining area, how do you think?
---
To order they would ask you to scan the qr code of the menu on the table.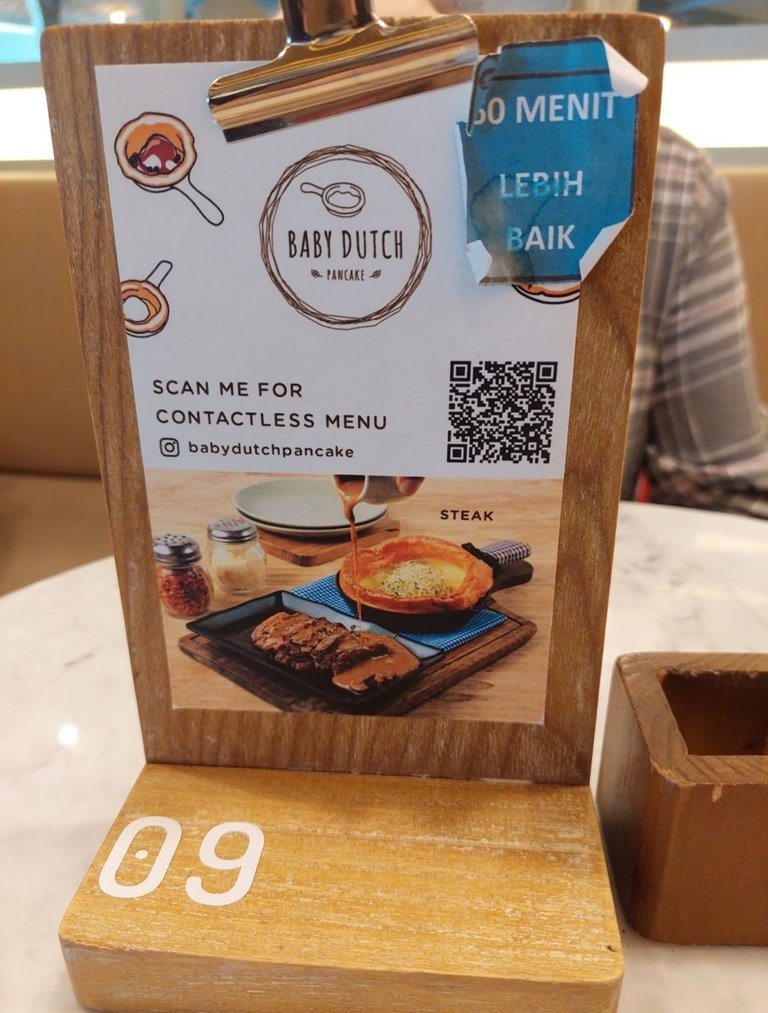 ---
Time to order, they only sold baby dutch pancakes there which were categorized to savory and sweet ones. For the savory flavour they had many choices like chicken alfredo, triple cheese, steak (a bit weird, isn't it?), and they had some other choices too. For the sweet they sold blueberry cheese, nutella..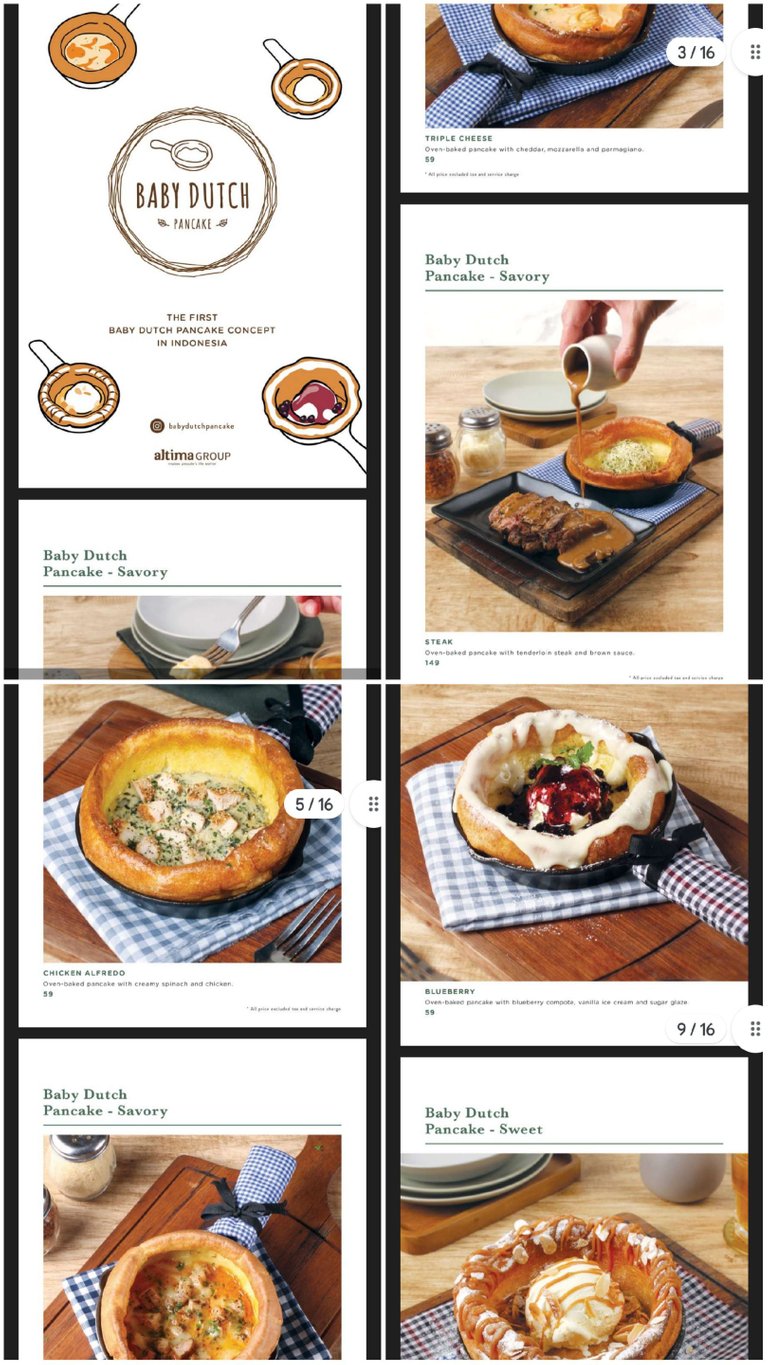 ---
Mixed berries, and some others.. Their sweet baby dutch pancake
For the drinks they also had many kind of teas, some coffee and chocolates too.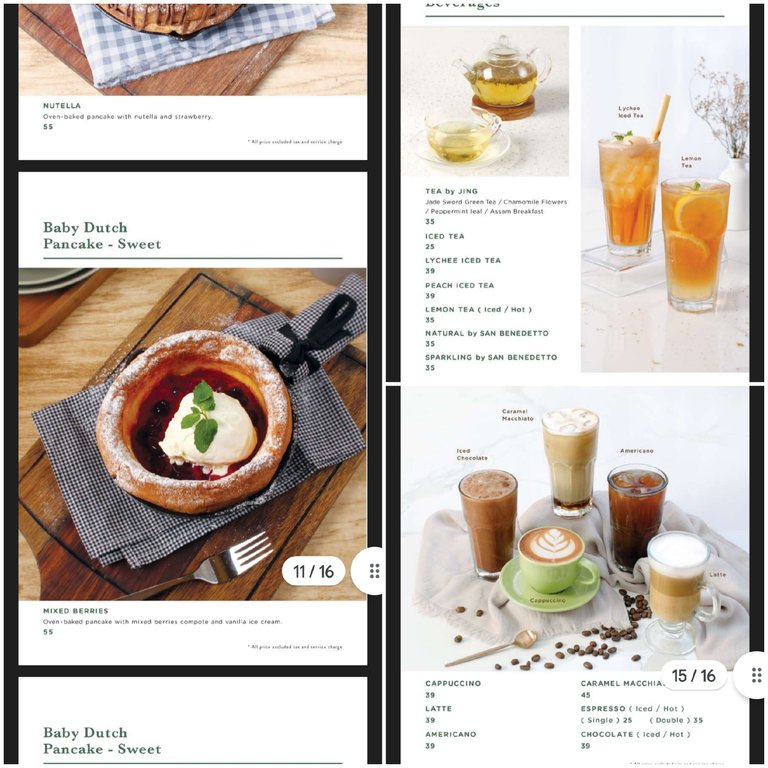 ---
After ordered we were still waiting at around 15 minutes, and then a waitress come to deliver our order. She said that it was totally hot and we needed to be careful. Well okay... let's take a look at it.
Blueberry baby dutch pancake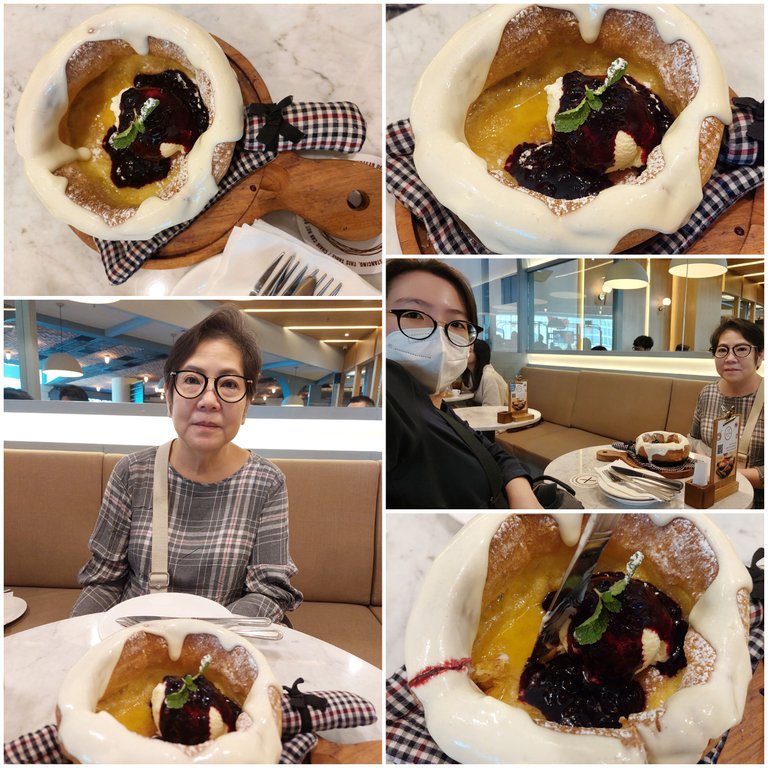 A story of my choice:
while mom and i ordered, both of us interested in the sweet baby dutch pancake because it served with ice cream, and we wanted it to be fresh so the two choices we think okay would be the mixed berry and this blue berry, but the mixed berry was sold out so we then ordered this blueberry cheese.
Anyway this baby dutch pancake served in unique esthetique wooden plate, where on the top they put the stainless plate wrapped with the gangham checkers motif of the soft mitten. How do you think of its' look.. so nice and cute like in a story, right?
---
The review of this viral baby dutch pancake in * blueberry * flavour.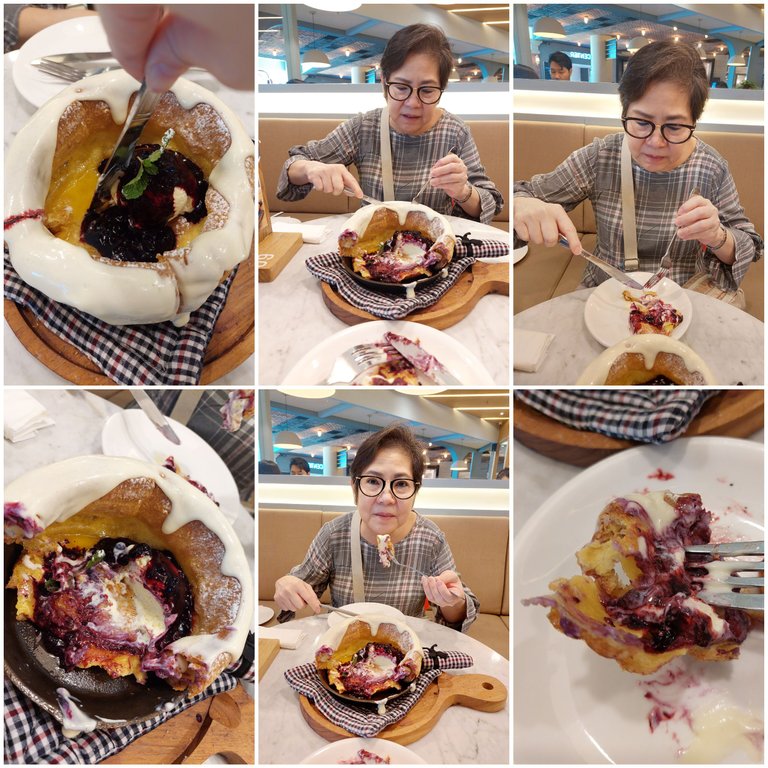 The size of the cake was quite large with a diameter of 18 cm. It served with powder sugar and glazed sugar on it too. Inside it they put the vanilla ice cream and also real blueberry pasta, like confiture for me, ehm i mean jam! But they made it from the real blue berry. Their pastry cake was soft but crunch, in savory sweet flavour. Their fillings, the ice cream was so smooth and had vanilla sweet flavour. While the blueberry confiture was too good to be true, i mean it had fresh sweet flavour... the ice cream was melted in the middle, so cool! What made me a bit disappointed was the cake pastry was too sweet for us (maybe because they put double sugar to it, both the powder and glazed on that made it too much..).
---
For the price, it had a quite pricey price at 68,500 IDR or around 4.6 USD but they used great fresh ingredients for their dessert so well it's fine.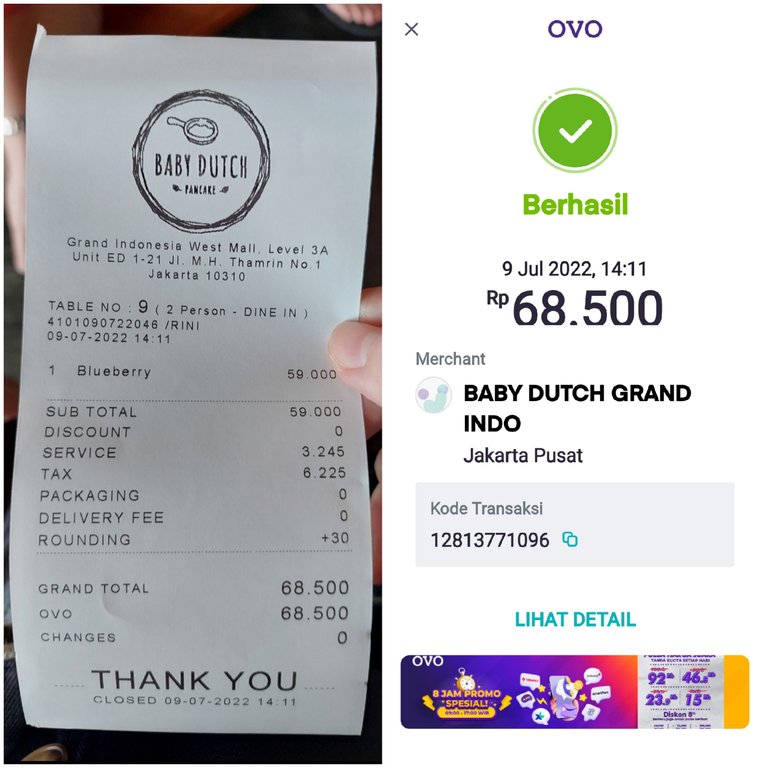 Anyway, there the price of the drinks were also pricey so that they only sold the mineral water only in glass bottle in high price too.
---
Maybe i should come to try their savory baby dutch pancake too someday,
How do you think?
---
So happy that you spent your time to read my blog, so if you like it, upvote, reblog and follow me for more CRAFT things!
---
All the photos were taken with my A52 5G samsung android phone. And i made the cover with canva.
---
---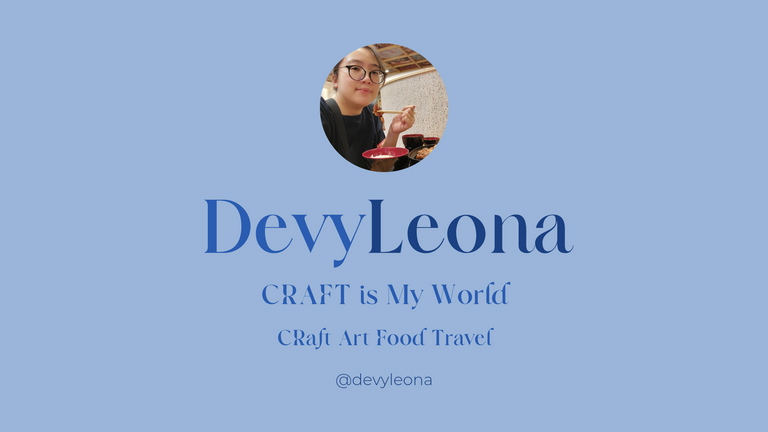 ---
---