Church of Saint Mary Magdalene, Lisbon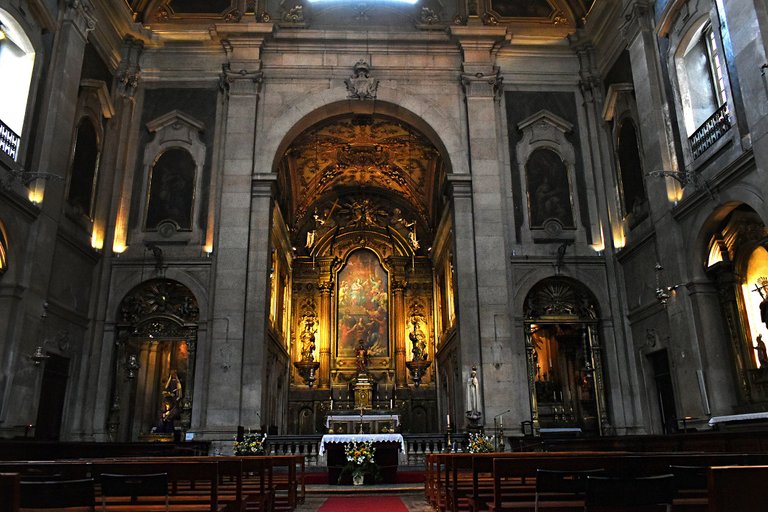 It is impossible to spend a day in Lisbon and not enter one of the over 100 churches there. Especially in the old part of the city, where it seems like every tiny street has one (it doesn't, but they are just everywhere!) Unless you just sit all day in a bar, that is.
The Igreja da Madalena (Church of Saint Mary Magdalene) is right next to one of the busiest streets, filled with tourists, shops, and restaurants, snuggled to the pink building next to it. Though it is a bit of an awkward location as the main entrance is at the junction of a few streets and an angled bend (check the last photo in the post). Maybe that's why most people just pass it to on their way to the cathedral or Pantheon, paying more attention to cars, Tuk Tuks or trams that can run them over, than another white building.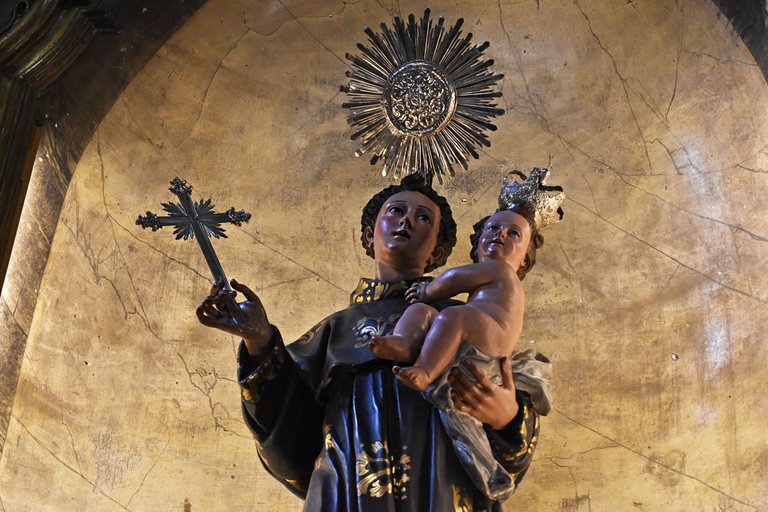 It is interesting how some of the simplest facades hide the most ornamented and rich interiors. And this is still not the most decorated one I have seen. There is another one (or five) that I have passed a few times but never got into, because I thought there was nothing interesting to see.... but that's for another post.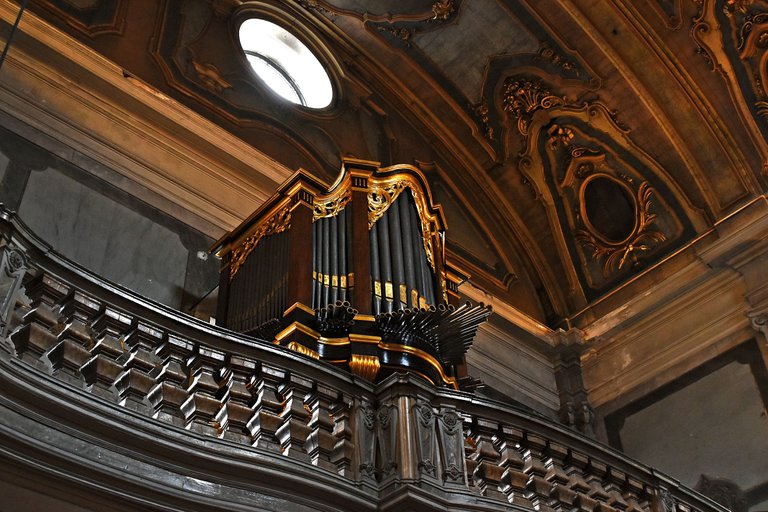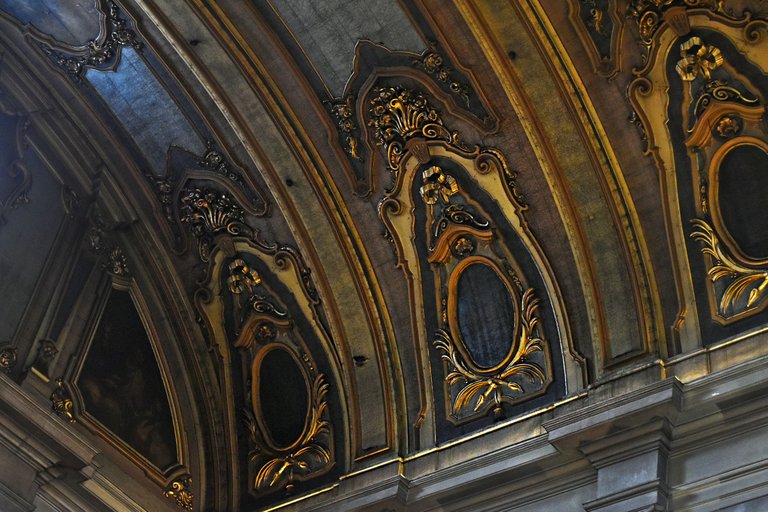 I couldn't catch all the paining that were on the ceiling due to the darkness. Now I also see some damage there.






I really like the contrast here of grey, dark stone, and shiny gold ornaments. Naked, grey stone with not too many carvings and the bam! Gold crowns and fancy clothes.
There was a very pleasant darkness inside despite some lights and few windows, like in most old churches. The camera absolutely hates it though.
Like many Lisbon churches, this one has a bit of a tough history too:
The Magdalene Church that currently exists is the result of several reconstructions. The original structure was erected in 1150 or 1164, by order of D. Afonso Henriques. In 1363, a fire completely destroyed the church, and Ferdinand I of Portugal had it rebuilt. In 1600 the church was partially destroyed by a cyclone. In 1755 the church was demolished by the 1755 Lisbon earthquake. In 1783 Queen Maria I of Portugal had to rebuild the church again. In 1833, the church underwent some changes.

The church portal, a Manueline trefoil arch that was salvaged intact following the 1755 Lisbon earthquake, was classified as a National Monument in 1910.
Source


| | |
| --- | --- |
| | |


It is a beautiful church, and even though it is in the center of the tourist area and the doors are open to everyone (free entrance), there was hardly anyone inside. Just the way I like it :)
This was a few days before the big religious gathering in Lisbon began. I heard that around 1M people arrived for it, including the Pope. Most of the places are packed now. Streets, bars (oh yes, they do drink! :p), churches, coffee shops, parks, narrow streets...
One thing I didn't like - the plastic flowers under, and some white cloths on the alters. Why, why, why??? It just ruins the whole thing. Especially the fake flowers. Meh.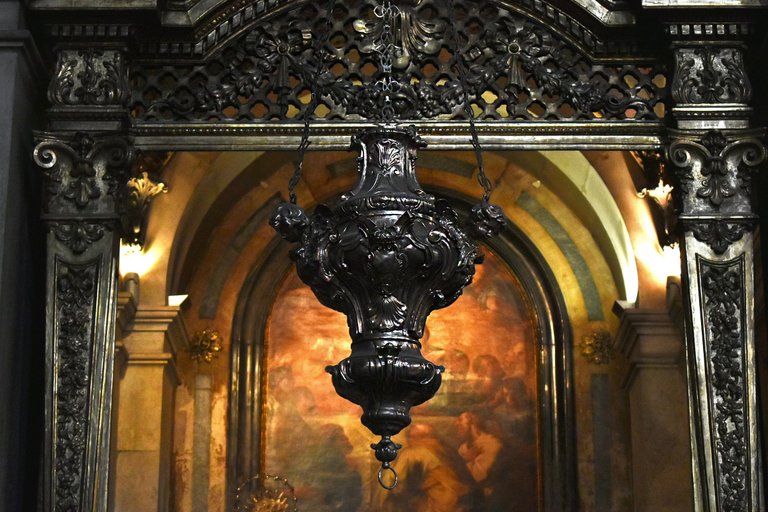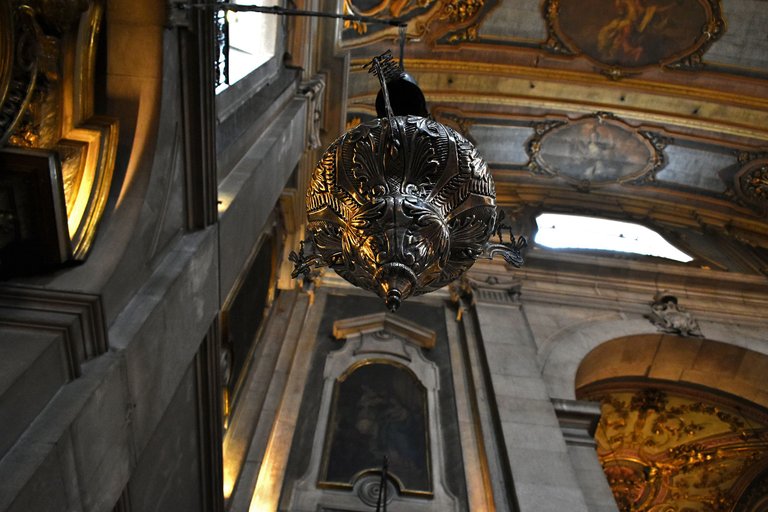 If you are planning to visit, it is right here: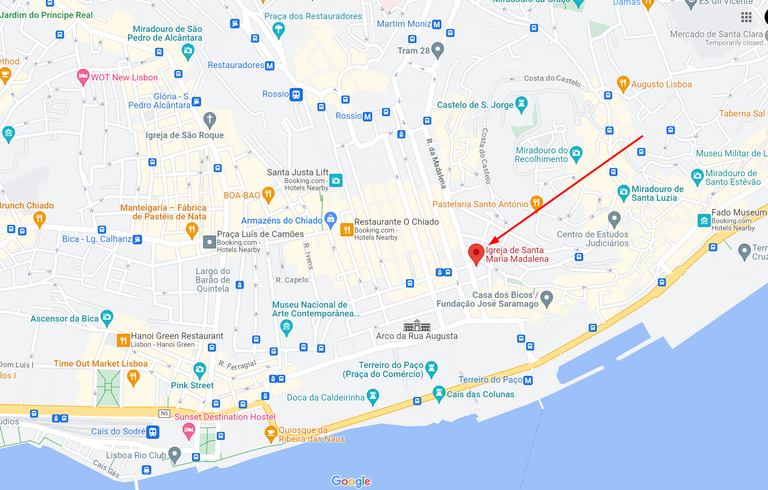 Google map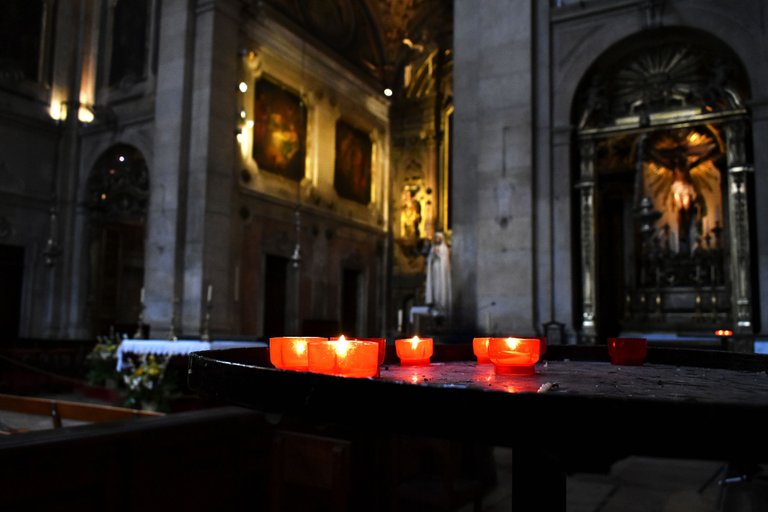 Of course I forgot to take a picture of it from the outside (I as paying attention to the cars, Tuk Tuks and trams that tried to run me over on the way to the cathedral and Pantheon, duhh..), but I did not forget to take a picture of the tram in front of it :)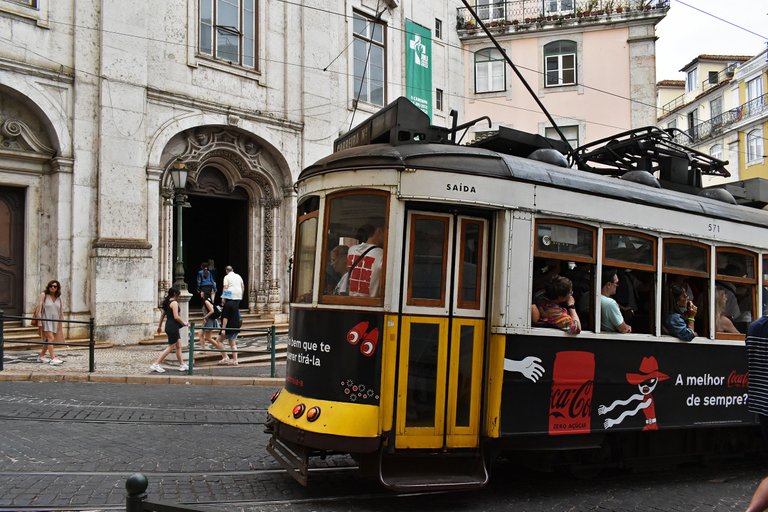 This is how it looks like though. Not my photo. Google took it for me :p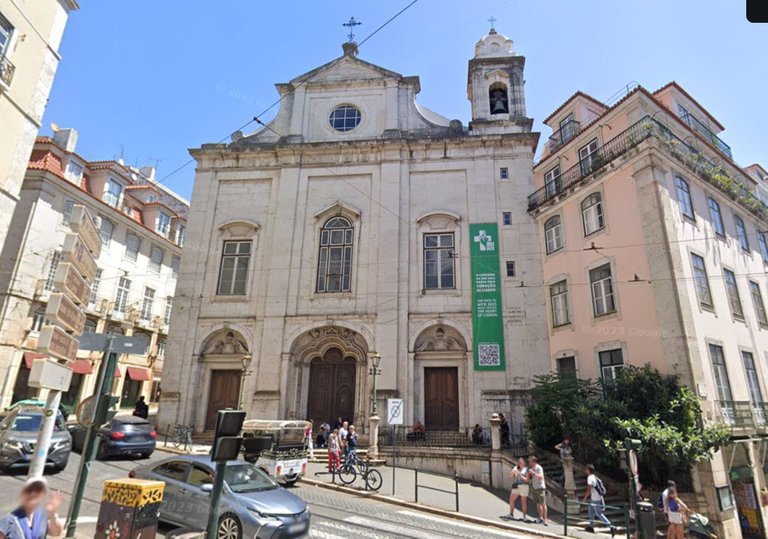 Google street view
»«
Shot with Nikon D5500 + Nikkor 18-55 lens
All photos and text are my own unless stated otherwise.

---
---