In the name of persistence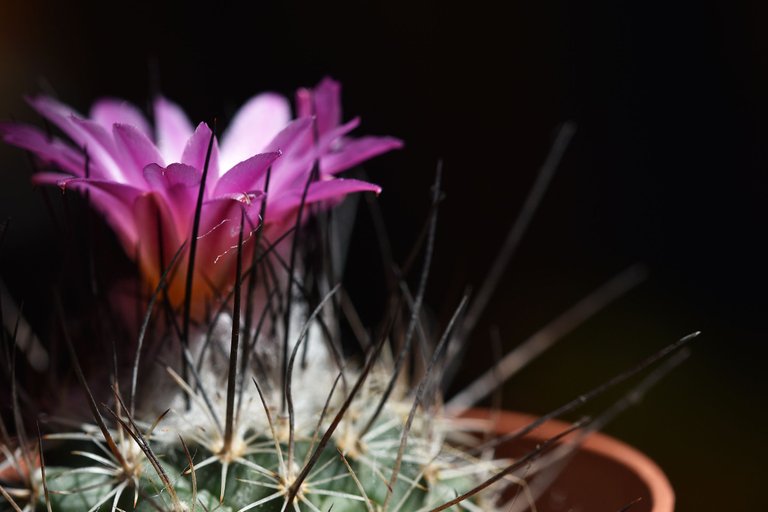 This little guy just doesn't stop blooming. I normally shoot it once a year to be able to to compare it to the previous season, but the flower pop from early spring until fall. Mostly one, sometime two in the same time. And as soon as they fade another buds starts to show.
Turbinicarpus Viereckii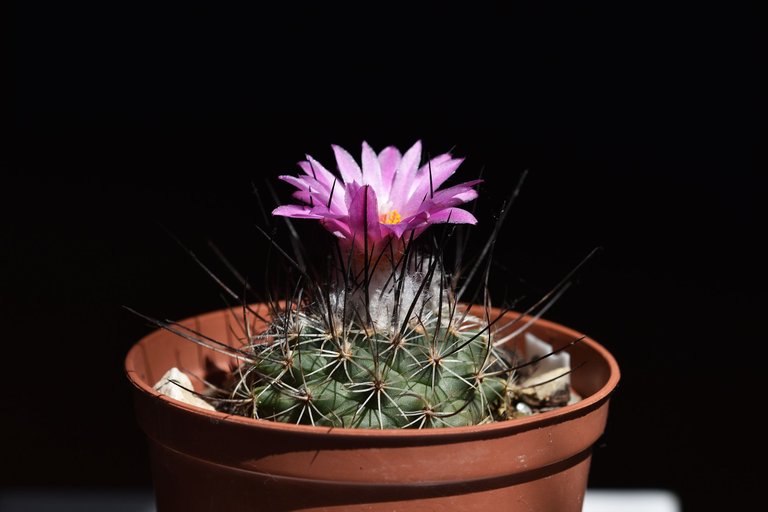 It is native to Mexico and can be found under Gymnocactus viereckii name as well. It grows between rocks on mostly mineral soil (@monster-one something for you ;) ).
It is a very cute small cactus. I actually don't know how bug it can grow, but I read that it very rarely grows offshoots, so I have to be careful as I have only one. It will not self pollinate, so I cannot count on seed.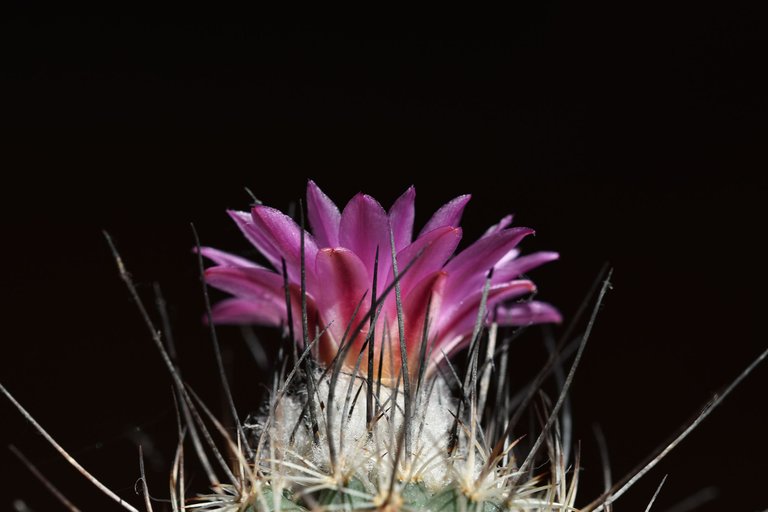 Yea... I should be careful, though it seems it handles my treatments and climate much better that others (I start to think I should not even try with Gymnocalyciums... ehh). I got it as a very young plant and after getting it used to sun it was getting more heat than others. I think the harsh sun makes the spines grow meaner and more black.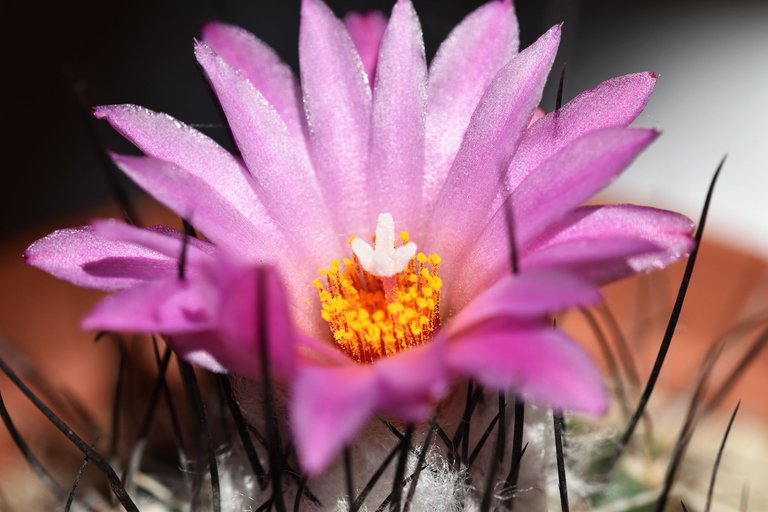 I reported it to much larger pot last year and I see it grew quite a bit since then. It does needs very porous soil though that will drain and dry fast. Especially when the pot is larger.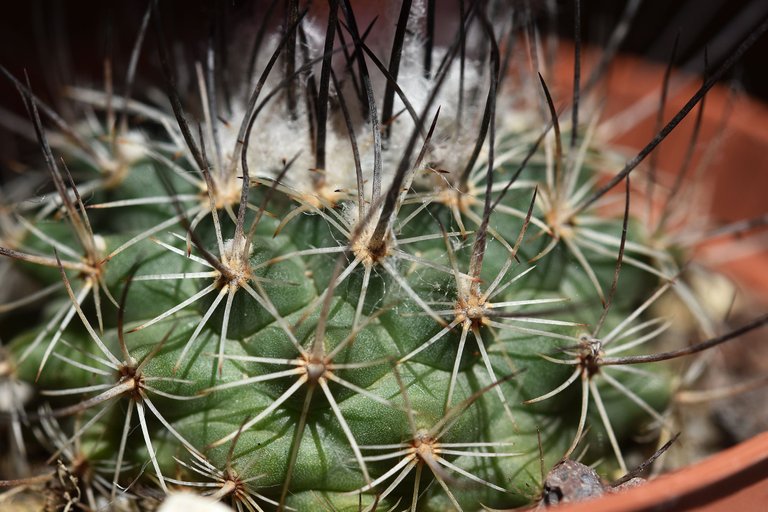 Those long, black spines are something else. A bit better visible against white background.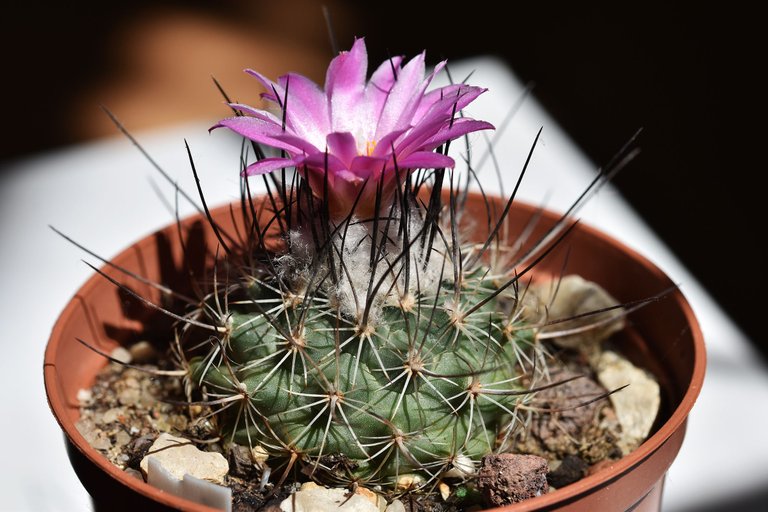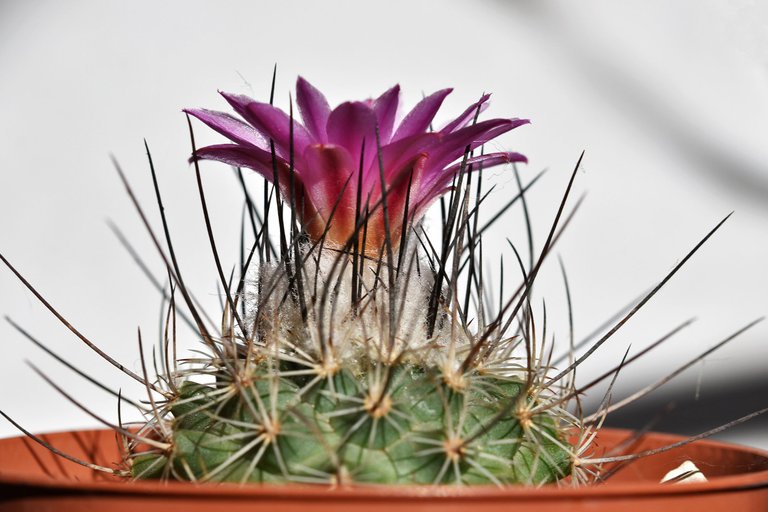 A recap:
2020
Blooming for the first time after getting it in 2018
2021
Still alive :)
2022
Bigger pot, bigger cactus. I can see now the spines got a lot longer too. Awesome! :)


One last blury artistic shot :)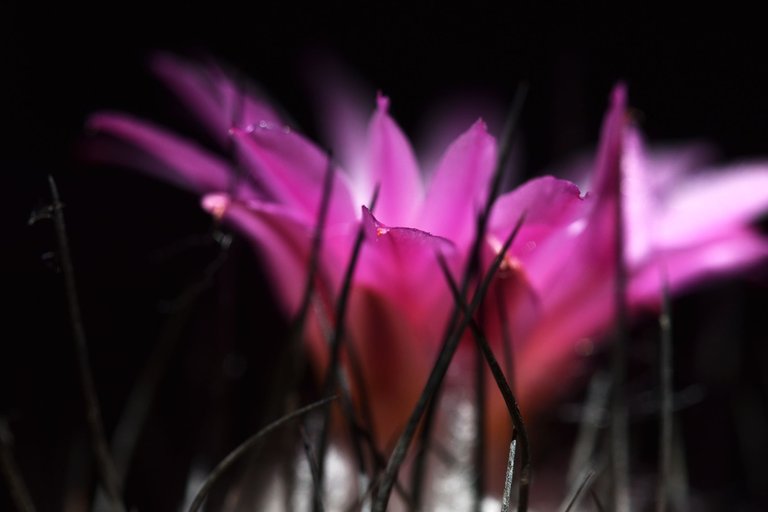 ---
Bonus song:
As I was editing the photos one of my all time favourite movies was on: "In the name of the father". If you haven't seen it - watch it.
Here is a song from it
Bono & Gavin Friday - In The Name Of The Father
year 1994


"...In the name of reason
In the name of hope
In the name of religion
In the name of dope
In the name of freedom
You drifted away
To see the sun shining
On some one else's day..."



»«
Shot with Nikon D5500 + Sigma 105mm lens
All photos, graphics and text are my own.

---
---