THERE MAYBE MORE PLAN FOR BRAWL AND MERITS IN THE FUTURE AND TO INCREASE YOUR SPLINTERLANDS EARNING THROUGH BATTLES


Hello splinterlanders, how are you today? I think the last brawl was incredible, though we did not take the first position.
When I started to brawl, I thought I would never be able to win battles as much as I wanted but after a few brawls I played, I began to understand how to brawl very well. I never knew that I was choosing a fray that can never match my cards. I did not have cards to play gold fray but yet, I was choosing gold fray whenever I wanted to choose fray.
Until the officer told me to choose bronze league level, that was how I understood there were novice, bronze and silver league levels in the game.
For the first three times I brawled, I was angry because I hardly won 30% of my battles. One thing I was happy about was that I never gave up on playing brawl even though not all our plates remember to play brawl after choosing the fray.
WHY YOU NEED TO ENGAGE IN BRAWL
It is an opportunity to participate in a brawl because I have gotten many things as a result of my participation. I used the merits I got from brawl to get more gladius packs which have increased my collection power spontaneously. This is one reason you need to participate in the brawl league. I can't even recall the number of gladius packs I have purchased since I started brawling; but I have bought many packs with the merits given in the battles.
I believe there are more plans for the merits, and brawl in the future because splinterlands company is always looking for ways to improve the game, they have come up with ideas to Favored everyone and they will always come up with ideas that will Favor everyone.
With my participation, I have gotten important cards to brawl, increased my collection power and more friends that helped me.
HOW TO INCREASE YOUR SPLINTERLANDS EARNING THROUGH BATTLES
TOURNAMENT is one of the ways you can earn big in splinterlands. I have a player who plays tournaments and earns big money. Therefore, playing tournaments is the best way to make it in this game.
I will advise you, if you don't participate in the tournament, you need to start it right now. There are tournaments according to the level of the league. You can participate according to your splinterlands game level, the Good News is that the entry prizes are very cheap.
The last time I played in a tournament, I wasn't part of the winner but the funniest thing was that I got more than the entry prize which simply means that I didn't lose.
CONQUERING REVERSE SPEED BATTLE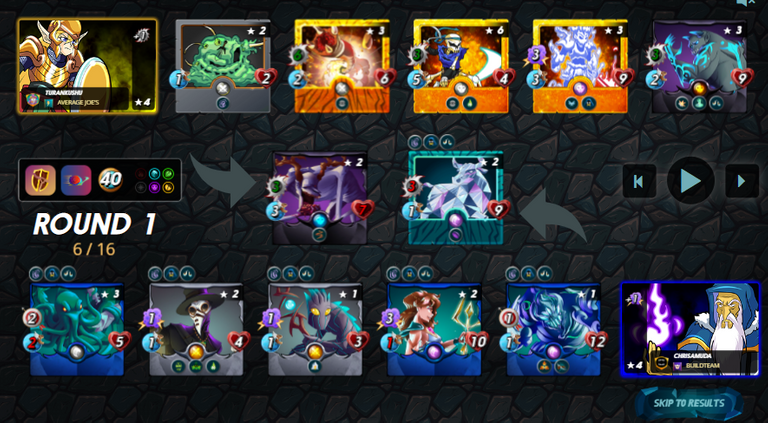 click here to watch the battle.
The reverse speed is one of the battles I used to make mistakes in because I hardly follow the battle rule. I don't know why I do that; Maybe I forgot to read the' battle rule' or due to time consciousness.
RULESET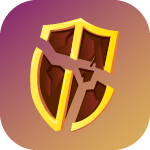 Unprotected: Monsters do not have any armor and do not get any amor from abilities or summoners buffs.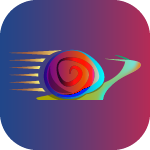 Reverse Speed: Monsters with the lowest speed attack first in the battle and have the highest chances of evading attack.
MONSTERS ARRANGEMENT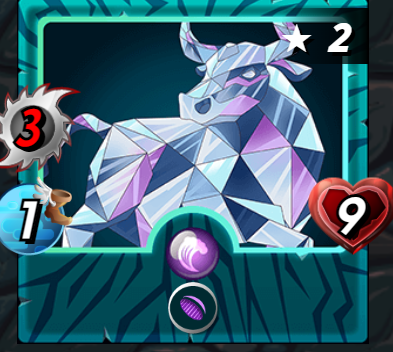 TORHILO THE FROZEN: For me, I have said it in my recent post I wrote some days ago. High speed monsters or summoners are not good for this battle since monsters with lowest speed attack first.
Due to the lower speed of torhilo the frozen, high number of health and melee; this monster is the best monster that suits the first position in this battle.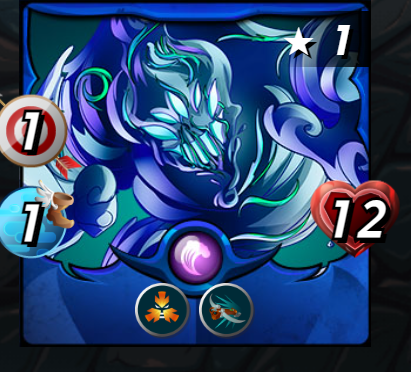 WAVE BROOD: i wanted torhilo the frozen to stay longer in the battle because i just thought that my opponent night use giant killer or monsters with higher number of melees, range and magic. The brood's taunt ability allowed all opponent monsters to focus on the wave brood. If not because of this strategy, my Kulu Swimmhunter would have been eliminated once, and the opponent cursed windeku would have gotten an opportunity to attack torhilo the frozen which would have made the battle to be difficult for me to win.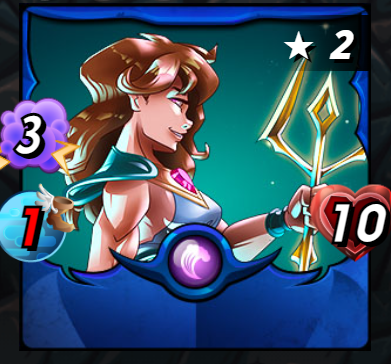 NERISSA TRIDWAN: My strategy of using this monster was the 3 magic attacks and high numbers of health. My thought was that, if the first two monsters in the lineup were eliminated, nerissa tridawn could lead the battle.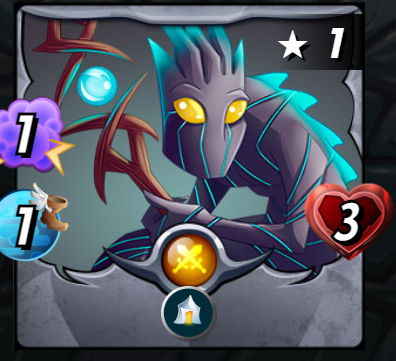 SPIRIT HOARDER: Since I used a taunt ability monster as the second monster, and I knew that all opponent monsters would attack taunt ability monsters; it is necessary to use spirit hoarder that heals the friendly back-line monsters. This made the wave brood last longer in the battle.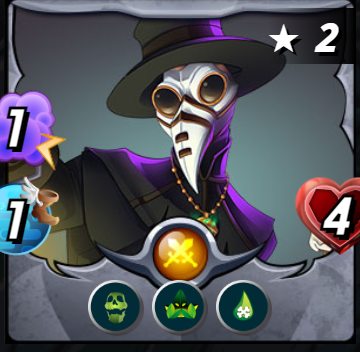 DOCTOR BLIGHT: If you look at my lineup, I used monsters with the lowest speed. This is the major reason I brought doctor blight into this battle. The poison ability also helped me to damage the health of phantom soldier.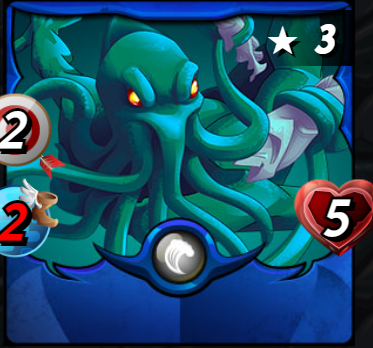 KULU SWIMMHUNTER: To add to the attacking force.
One of the mistakes my opponent made was to use creepy ooze to reduce my monsters' speed. The players would have used another monster rather than used creepy ooze because the monster had a negative effect on his side.
To play splinterlands click to register.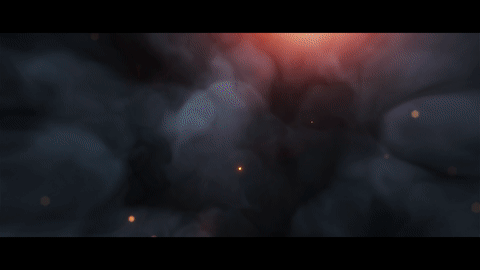 Posted using Neoxian City
---
---