Why LeoFinance?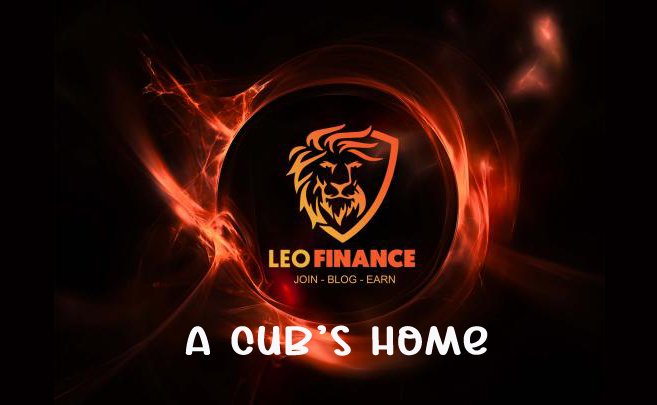 For the most part, I focused on engagements and creating content and it will always be my priority for as long as I can. Not so long ago, LeoFinance has become my home UI here in Hive and it's where I keep showing up and spending most of my time every single day.
And why so?
The goal of learning crypto and financials getting fulfilled
There's a ton of information being shared by different people and I can learn more than one thing in a day. Also, I get updated with various news on what's happening here and there, new projects or opportunities, other people's thoughts on this token or that etcetera.



More exposure to a variety and diverse crypto/finance content creators.
It's always good to hear, read and engage with different people and based on the recent LeoFinance Engagement League, I have spoken to 83 unique authors (UA) and a total of 148 people in the past week. There is still room for growth there I believe. I just have to manage my time better.





I have more fun
We have different definitions of fun and for me, it's enjoying the interactions and conversation with people around the comment sections. Most of whom I engage with here stimulate the mind, at times their remarks make me question and evaluate my own thoughts. From them, I get to learn different point of views about things that I never really considered before.

Add to that some aha moments too. There have been times where certain words or topic bring about some important things that I have previously missed.

And yes fun in the real sense of the word where I get to laugh out loud reading other people's wits and humor. I get a lot of that in the DCMLB.



I get inspired and motivated
There are several people whom I read ((big account holders and those who are just getting started) ) and they get me so inspired and driven to keep my goals and dreams alive.

In addition to that, the vision of the LeoFinance makes me very hopeful of the years to come, not only for myself but for others too.



BONUS 1: Growth in my network
If I observed correctly, the number of my connection grew more when I started creating contents here, include to that the number of people who upvote my content. This growth of course has a positive impact in my overall progress in Hive.



BONUS 2: Growth of my Leo Power
I have been quite vocal about my Leo Power goal and thanks to everyone around here and to Khal too for the LEL prizes, my LP is growing slowly and steadily. The upcoming LPUD on the 15th is another important event to not miss.


Having said that, I also enjoy other communities and other things everyday. Rising Star for instance is a good distraction for me. Sometimes I find myself loudly singing "Rising Star" trying to imitate the tune, lol!
How are you finding LeoFinance so far? Let's keep roaring, yeah?

Lead image created by me. Logos, page dividers and screen shot were from LeoFinance interface/Discord. No copyright infringement intended. 130622/11:00ph

Posted Using LeoFinance Beta
---
---