New milestone; New beginnings and a new strategy needed!
Milestones matter.
They are like little stepping stones. Sometimes, the more you have, the better it is. You feel motivated, and you do not give up on your goals.
A couple of days ago, I received this message in my mailbox!
Pexels announced that my photos were viewed more than 10 million times!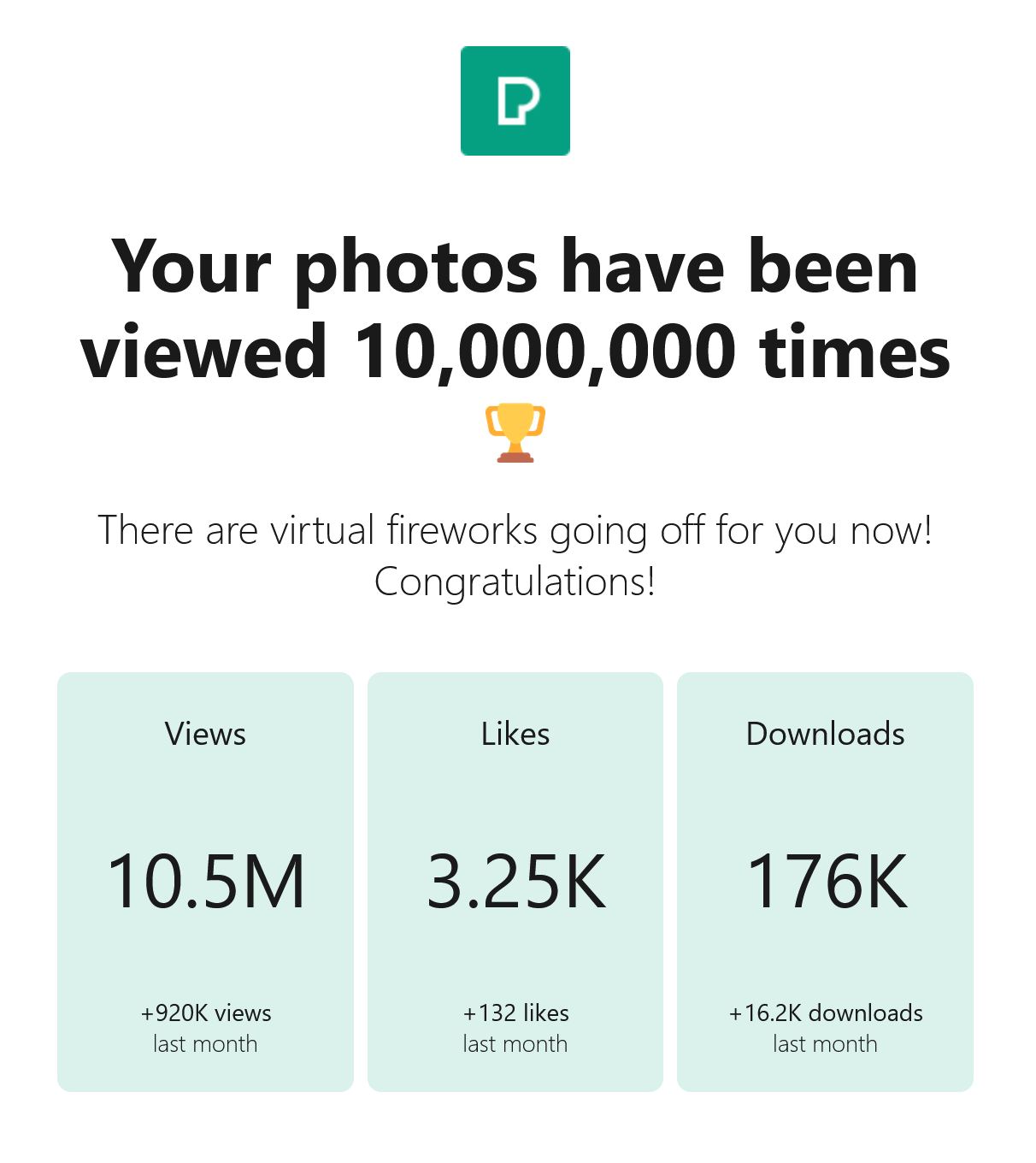 It was 1 year ago when I was celebrating my 1 million views and I think that even though I did not upload many images within these 12 months, I did ok.
Some of you may have read it, time management was an issue for me the past 15 months, so I cannot say that I did my best regarding my photography. I still did not stop taking shots and whenever I have the time & opportunity, hive is my first go-to for sharing them :)
Many of my images are also shared in the HiveStockImages Community - Check it out here: https://hive.blog/trending/hive-118554
You may submit your photos there, take part in their challenges or .. you can also check out this link https://images.hive-discover.tech/ to find images and share them to your posts!
Now, you may be wondering.
Is this is milestone a big deal?
I think yes.
It is a big number.
When I see my live dashboard, I see that almost every second one of my photos is viewed.
https://www.pexels.com/@katy-ramm-2914800/stats/
This is a great deal for me as a creator, for my location and for all the efforts I have made.
I have also received some donations for some of my images and some thank you messages by people who used my material for their creations.
Here are some of my images ranked by popularity ..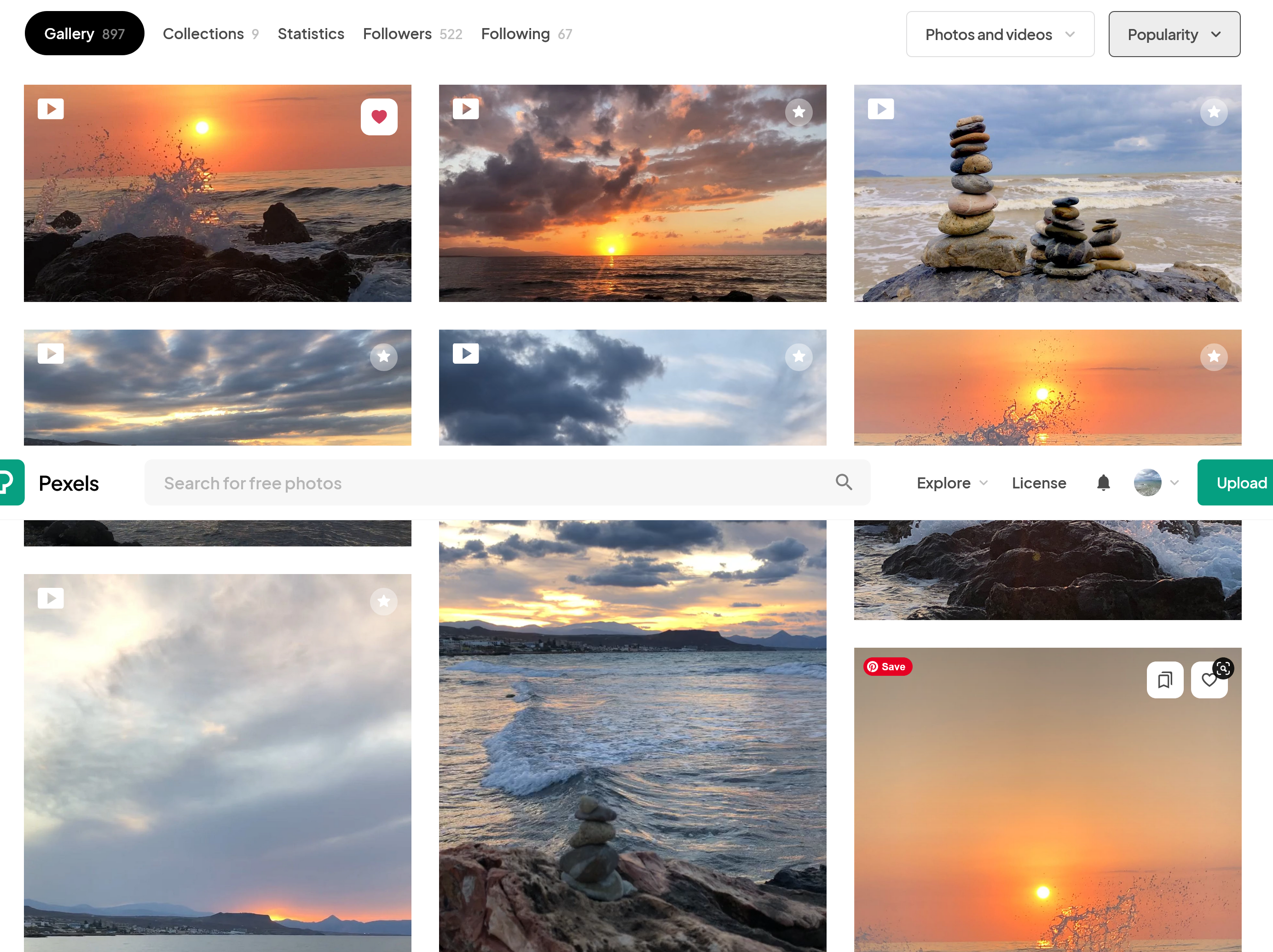 ![image.png](UPLOAD FAILED)
And I am coming to ask you...
How could I take a report with my images on hive stock images community?
I see that you can search by username and find their posts but it would be nice if a user had also their private page OR if there is a query we can create and fetch info for
username: link to post, date, and any other info such as comments/payout etc
Anyways ... when you reach a milestone, you should not stop there.
You should always try to find out what you should to to walk past the milestone and reach the next one.
I have not really thought what to do, so I need to put some more thinking.
I need to be more productive and do some more practical thoughts such as:
What kind of content is more successful?
Could I also sell some of my photos? If yes, where and which ones?
Should I hope on to the NFT train now, after all this experimenting?
How about selling some stuff with my photos on them?
What are your thoughts on this?
What do you do after reaching a milestone?
If you are too into photography, I would appreciate any tips and maybe if you share your personal experience!
Thanks for visiting!
Posted Using LeoFinance Beta
---
---