Nature's Pharmacy - Ladies of Hive Community Contest #124

Nature has an abundance of healing plants, something our ancestors were familiar with, but we choose to run to the doctor or pharmacy for a quick 'cure.'
What we forget, is that modern medicine does not cure, as its main focus is to treat symptoms, actually enslaving us to enrich the big pharma.
I know it sounds rather cynical saying that, and I am very well aware that we do need professional medical care for many ailments throughout our lives, and more so as our bodies 'mature', or to put it bluntly, start aging ;)
Nevertheless, I do turn to herbs and spices for minor ailments, like flu, nasal congestion, upset tummy, and stress, to name just a few.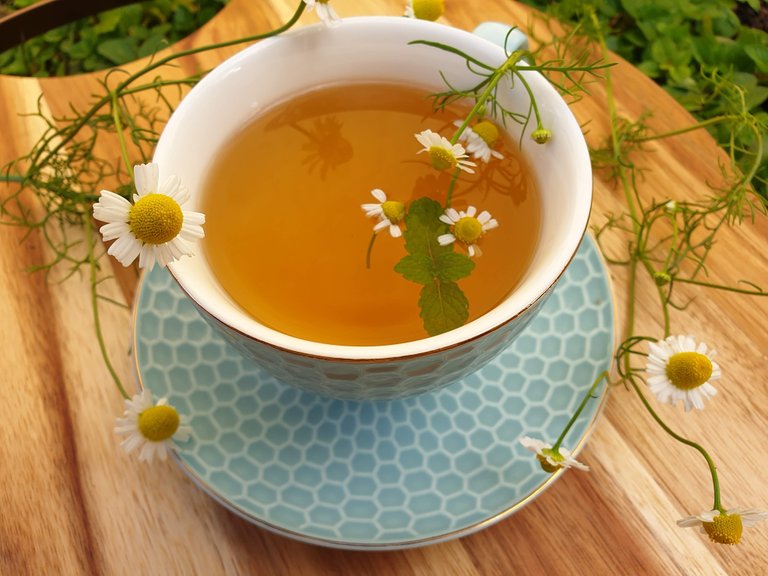 Calming Chamomile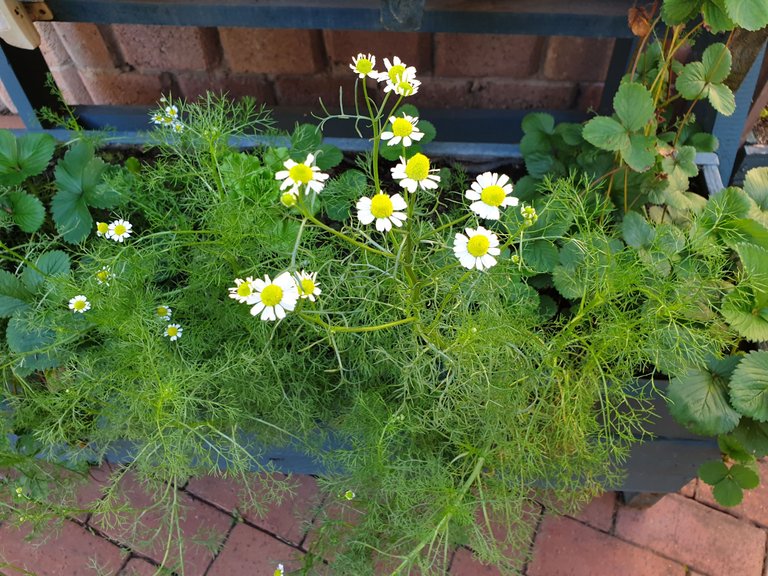 I've managed to grow this calming herb quite successfully and have used the flowers to make tea, but one needs way too much for a daily cup, so I mostly buy tea bags. I enjoy it with honey, add some fresh mint leaves or a slice of lemon, and have it as a nighttime drink, great for a good night's sleep.
Chamomile has a host of other health benefits like boosting the immune system, so we drank a lot of the tea during the dark days of Covid lockdowns.
Adding fresh Mint to Chamomile tea helps with indigestion.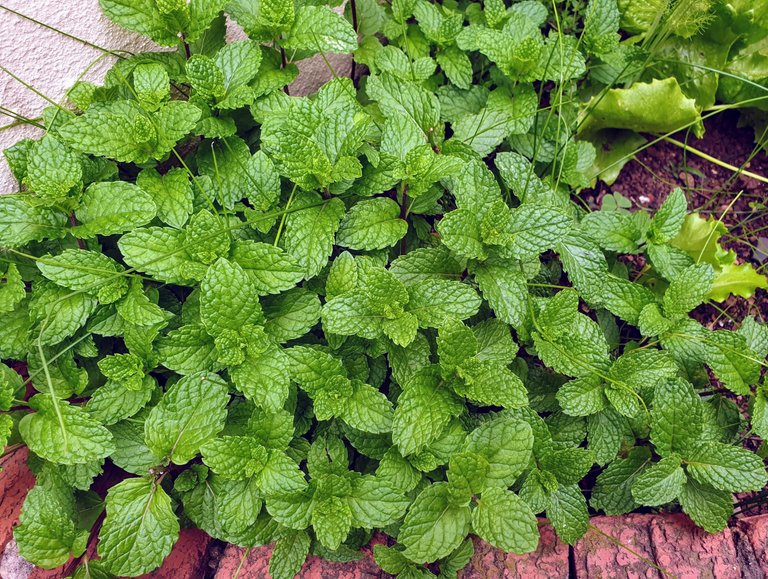 Fresh ginger of course takes Chamomile tea to the next level.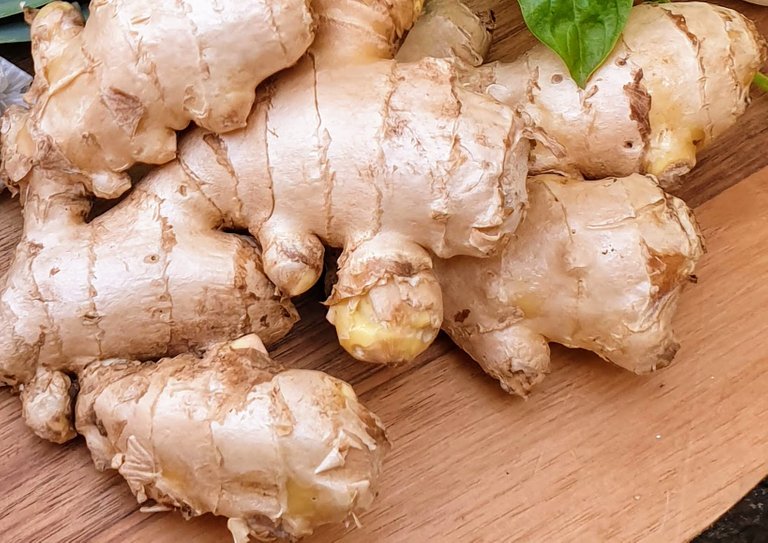 Ginger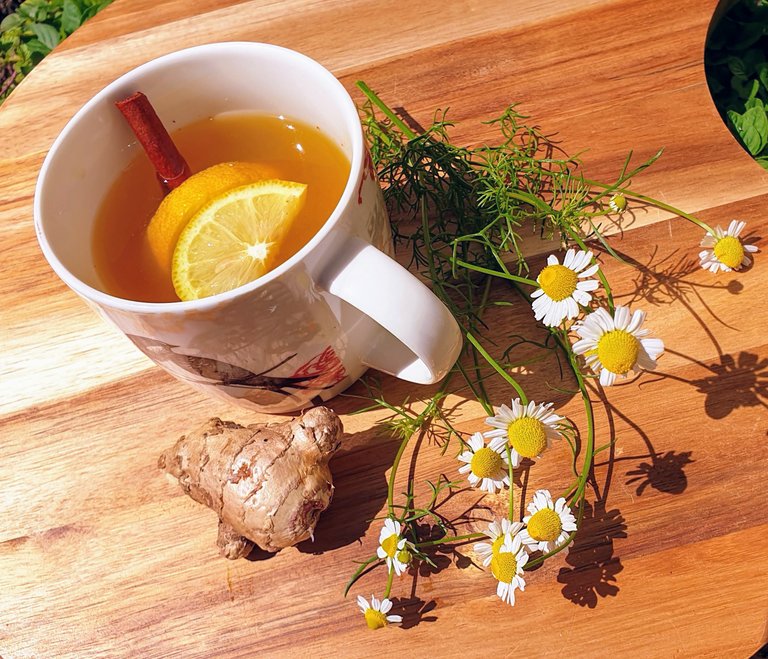 I am never without fresh Ginger root as I use it in cooking curries and stir-fry, but for health benefits, it's my go-to spice for nausea, tummy ailments, and nasal and chest congestion during the flu season.
It really makes the most delicious tea and I also add it to Chamomile or other herbal teas. Steeping freshly grated Ginger on its own in boiling water still is my favourite. I make it strong, sweeten it with Honey, add fresh Lemon juice and Lemon slices, and if I feel like a change, also add a piece of Cinnamon or Cassia bark.
---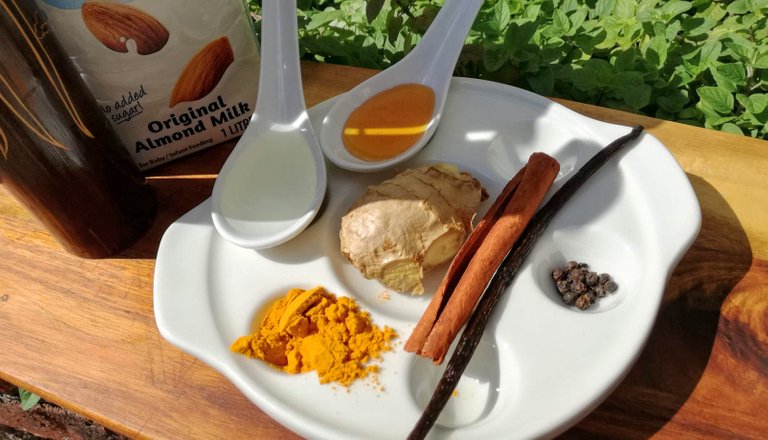 Turmeric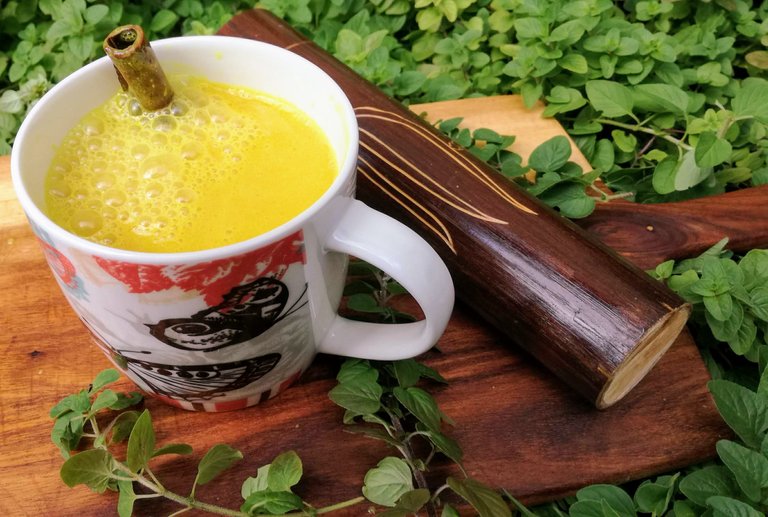 Once again, I use this spice in cooking curries, yep we enjoy a good spicy curry here in Durban! Regarding health, organic Turmeric powder has excellent anti-inflammatory properties and is a natural antioxidant. It of course is the main ingredient of Golden Milk, absolutely delicious, really easy to make, and also good to have during the flu season.
Add a large spoonful of Turmeric to a cup of Dairy or Almond milk, grated Ginger root, and Peppercorns, which helps with congestion. The latter must not be overdone as it does have some not-so-pleasant side effects. Cinnamon Bark is a must, in my eyes at least, and if you have it on hand, Coconut Oil for added anti-inflammatory benefits. I added Vanilla pod for an extra kick when I made this cup of Golden Milk some time back.
---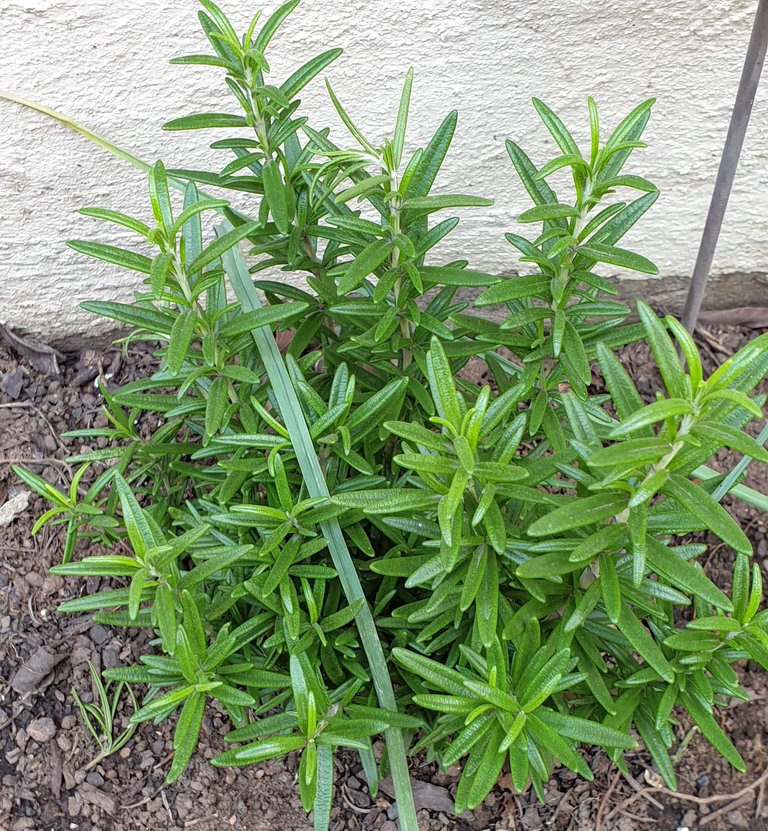 Rosemary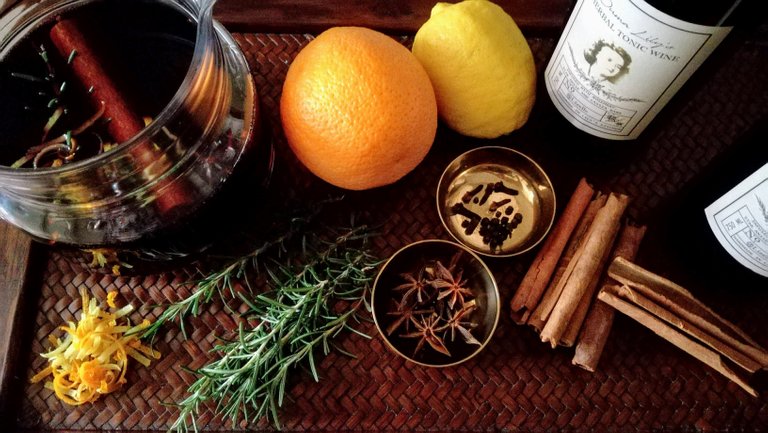 Mom Lily used to enjoy one tiny glass of Herbal Tonic Wine at night, so taught me how to make this calming Tonic wine, as Mom called it ;)
Fresh Rosemary, Cinnamon bark, Cloves, Star Anise, and Lemon or Orange zest is steeped in a mix of dry red and sweet red wine. Bottle it in pretty wine bottles, and let it steep for at least two weeks before consuming, shaking the bottle gently once a day to get the herbs and spices to mingle.
Strain and enjoy a tipple at bedtime for a really good night's sleep, just don't finish the bottle in one go, or you'd end up with a beeeg headache the next day ;)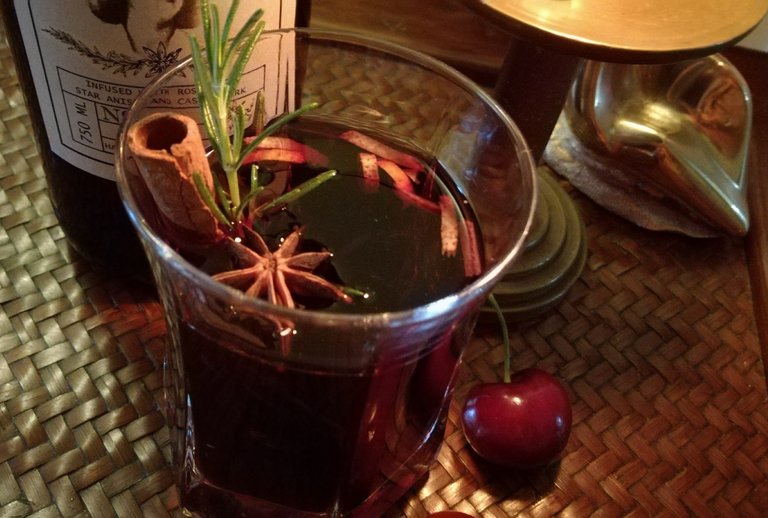 For this week's Ladies of Hive Community Contest #124, they're asking :

1️⃣ Once upon a time, I was taught how to remember the strings on a guitar by this sweet, very straight-laced lady. She explained it this way: E-every A-acid D-dropper G-gets B-busted E-eventually! It just cracked me up, so this week we want to know what funny ways you use to remember useful bits of information?

~ 𝐀𝐍𝐃 / 𝐎𝐑 ~

2️⃣ Spices and herbs are often used for medicinal purposes.
What is your favorite and what do you use it for?

As you read, I answered the second question, using images taken over the past couple of years for previous Hive challenges, but the content is written especially for this LOH challenge.

Original Content by @lizelle
Thank you for stopping by
Copyright @lizelle – All Rights Reserved
JOIN Hive using my referral LINK
---

Artwork by @artywink
---
---