How I was During and After Quarantine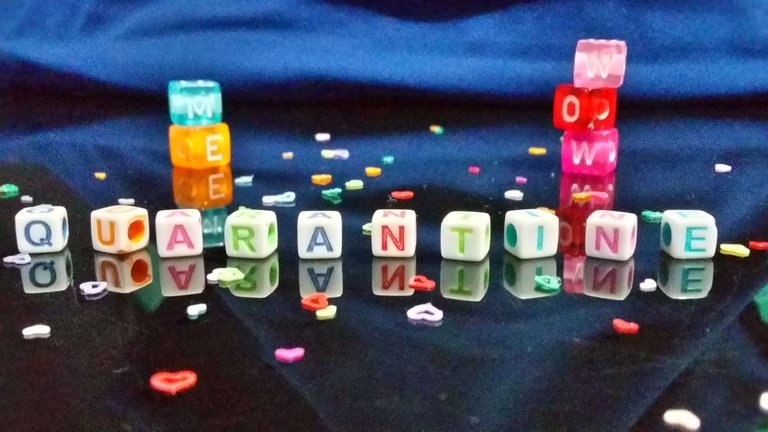 I was lying in my bed, staring at the ceiling with my hands behind my head, when I suddenly remembered the first day of the quarantine.
Hello, Hivers! I'm back here to tell you how I was during and after the quarantine when the pandemic started.
As an HM student, I had been feeling anxious about whether I'd graduate as a competent HM student or as just someone who studied HM. My course has a lot of laboratory activities, more hands-on than lectures. It was changed to online when the pandemic hit. It was hard trying to understand everything online because my home is not conducive to learning, I don't have enough tools at home to perform the specific activity, and when we do something, we make sure to record a video or take a photo, this was far more exhausting than doing it face to face, so I was stressed.
I was in front of my computer staring at the monitor, looking at my classmates' faces and my teacher when I came to the thought of missing the normal class setting. How much I have missed school, being able to see fellow students and interact with them. Of course, I will never deny the fact that I was happy at first to get to stay at home away from the crowds, less hassle, longer alone time, wake up, get up, wash, turn the computer on and attend the class, do activities alone, and after the class, go back to sitting in the corner of my room. I thought I was fine with that, but I was not.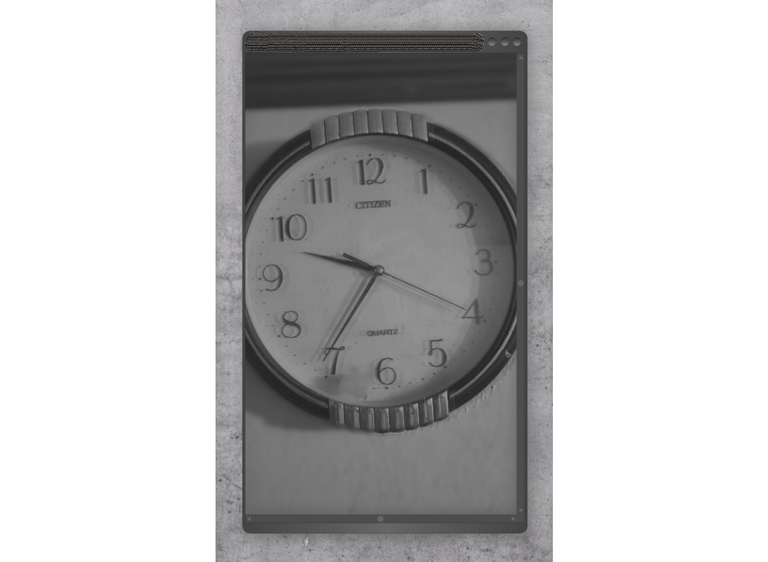 Then one morning, I woke up late, feeling gloomy. I looked at the clock. It's twenty-five minutes to 10. I closed my eyes and heard the noise of the students in the classroom, the pack of students in the hallways, the crowded gym filled with students cheering and yelling, the students and teachers' joyful laughter as they ate with friends in the canteen, and the noise of vehicles on the road. I opened my eyes and all I heard was the ticking of the clock and the rustling of the leaves caused by the wind outside. I turned the TV on but chose to turn it off as soon as I heard the news report about the increasing number of deaths due to COVID. I sat outside wondering if everything would be okay.
As time went on, I became more anxious. Would I spend the whole year like this? Sitting in this four-cornered room every day? I can't spend the whole year like this. I thought I needed to do something for myself to stop worrying. I stood up and looked at all the things in my room. I saw my plushies, stuff toys, books, my art materials. I sat back down, searched for my phone and watched some videos to kill time. Then suddenly, something came to my mind and said, "I should start exercising tomorrow." I used to do that every day but got busy at school, and I think it's the best time to do it again.
While I was resting after my exercise, I stared at my books and got an idea. "I should re-read them." I am now in my 20's, so maybe I'll have a different view of the stories now. So, that's what I did after. I finished reading one book and I was right! There were parts of the book I had not fully understood back then, but now I do. There were parts of the stories I thought were not right, but now I think it was the best thing to do. I was amused at how my mind thinks differently now than it did back then. Then I suddenly thought I wanted to improve something in myself. Right then, I saw my art materials.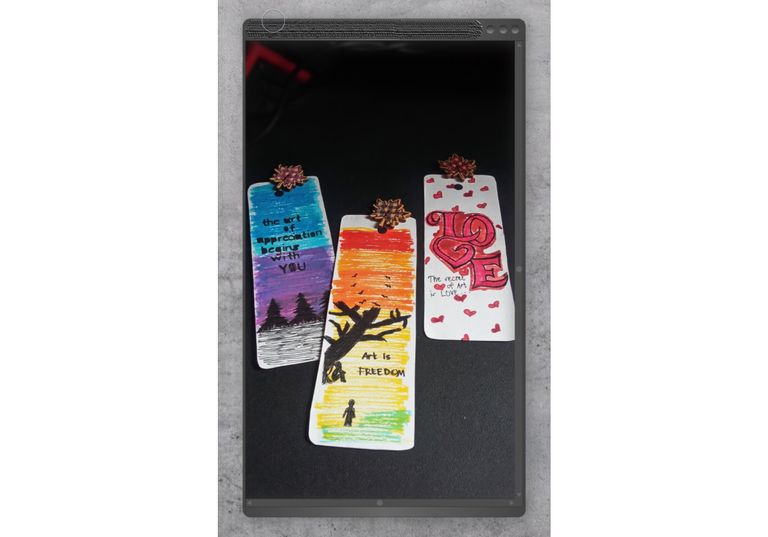 After I finished reading some of my books, I started making bookmarks, I was happy somehow, though it was not that good, but my art was truly improving, unlike in the past. My planner last year was not full, my schedule was not as hectic as it was. After my classes, after doing my activities, I either read books, Wattpad, webtoons, or watch movies. Other days I work with my creativity. During quarantine, I have realized a lot of things. It has helped me a lot too. It did not just give me things to worry about and make me stressed.
Just because bad things kept happening doesn't mean there's no good in that. You just have to find it, look at all the sides, don't focus on one side and always look on the brighter side. The pandemic has both positive and negative consequences. It all depends on how you look at things.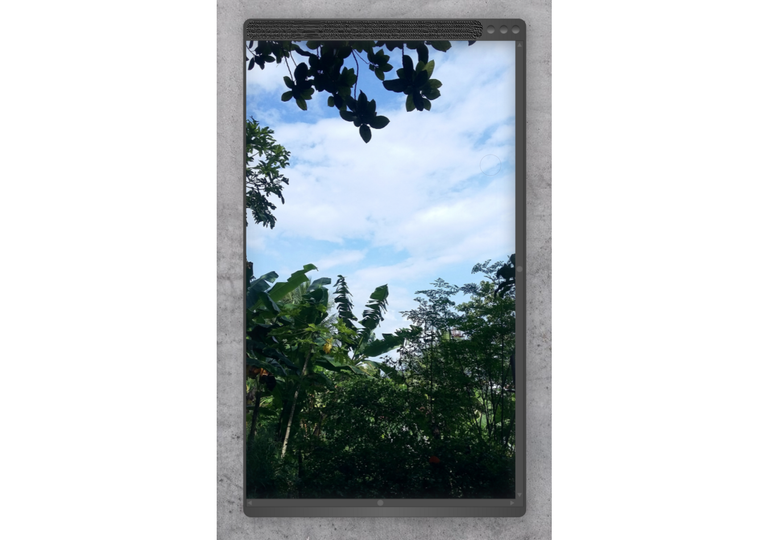 Now, I am not that anxious or stressed out anymore. As I wake up, glance out the window, take a look at the surroundings, I think better days are coming. It's slowly getting better now, like how a rainbow comes after the rain, how the sun comes out after the storm, how day comes after night and how spring always comes after winter. Everything will be okay. We will be okay eventually. Learn to appreciate small things, learn how to cope with stress and how to get up after being down.
---
About The Author
---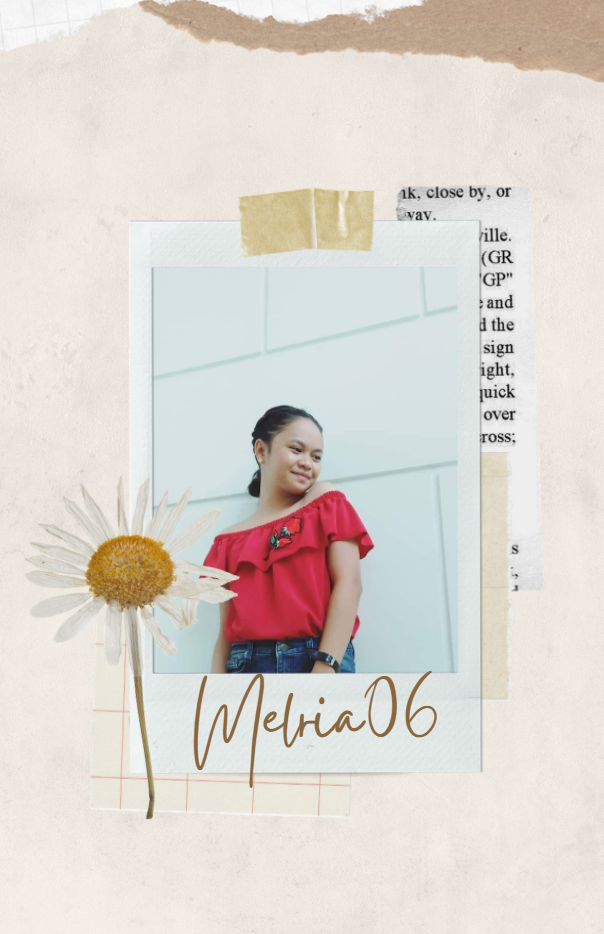 Melria is a book lover and a story teller. She loves to explore various things beyond her limits. If you like her content you may drop a comment, upvote and reblog her post.
---
---