5 oz Poured Silvertowne

From what I can figure, the general public has the idea that the price of silver is up. And certainly the spot price is above its recent low, but it's still in the general range it's been for a while now. The premium is higher than normal, but the actual value of the silver seems largely unchanged.
In practical terms, I think this means that buying an ounce of silver will cost you more than it did a month ago, but selling an ounce of silver will yield about the same as it did a month ago. The economics change if you're taking about larger quantities, but for small scale transactions, this seems to be the case in my area. Is everyone else finding a similar situation?
I'm also curious how the vintage, poured, and specialty markets are affected by all of this. If anyone has any insights, I'd be interested to hear it.
Speaking of poured, I picked this up a bit back. Whenever I find something like this at my LCS I make an effort to pick it up, if reasonable. My town is small enough that these types of pieces don't show up too often, so I've not gone broke yet. Yet.
It's a 5 oz Silvertowne poured bar. I don't believe it's vintage. I think it's a modern produced ingot that's made by Silvertowne to look old. But it's pretty nice looking nevertheless.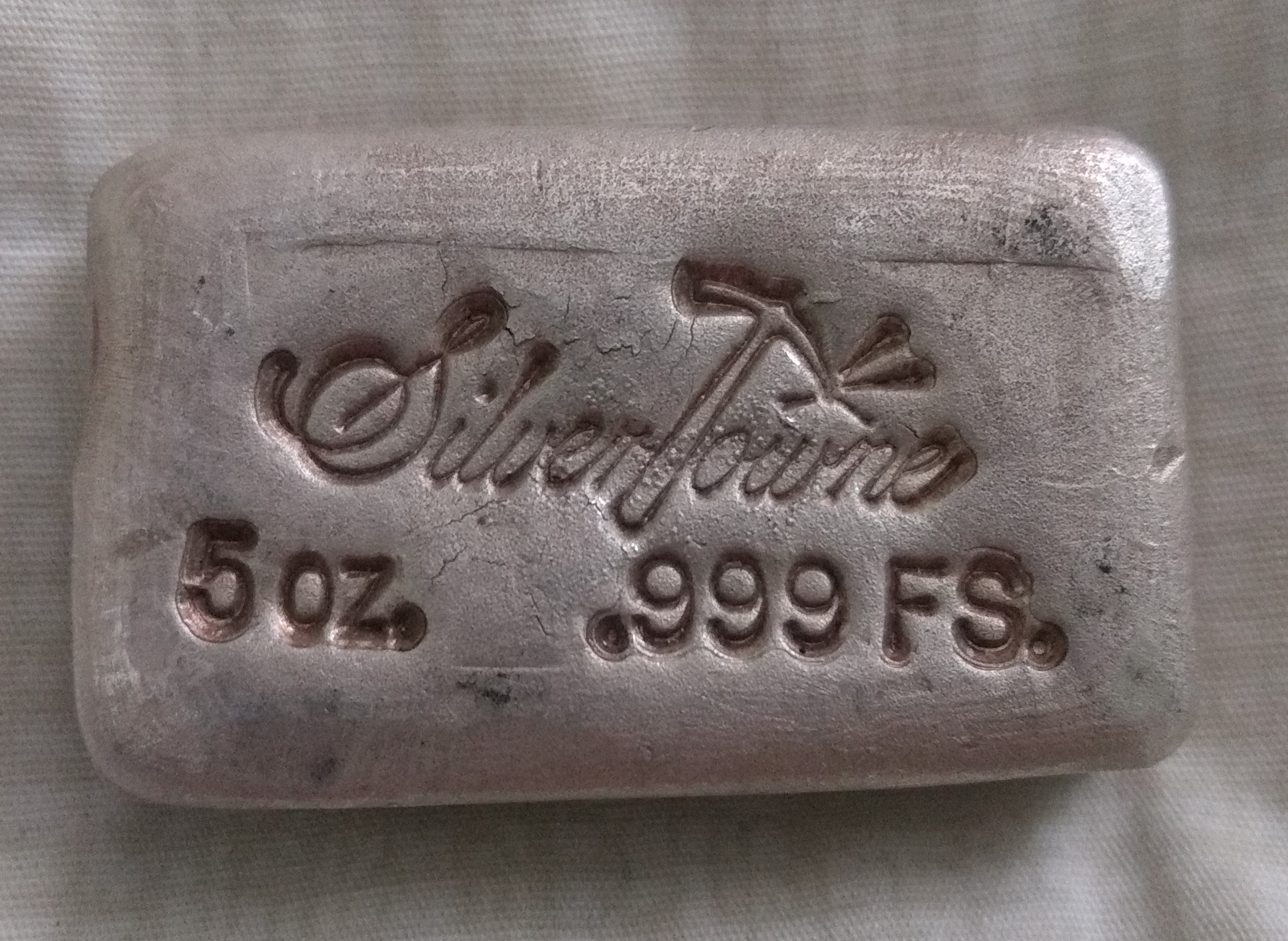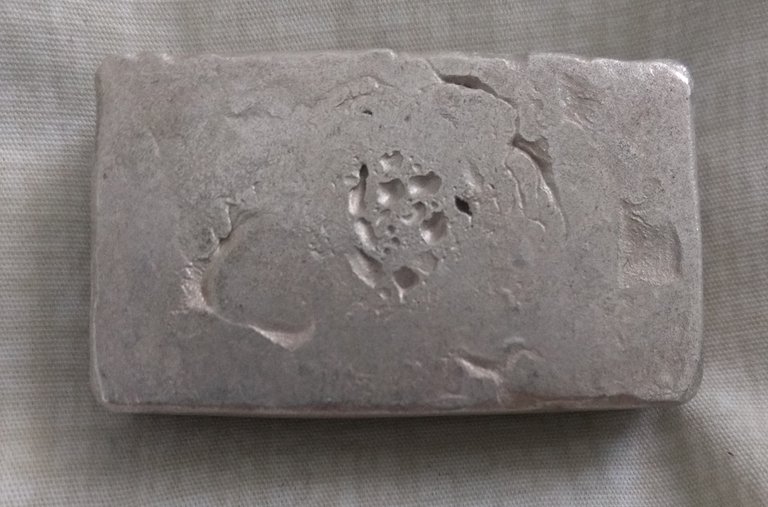 Posted via neoxian.city | The City of Neoxian
---
---