Myria Web 3 Introduction to Hive from Ethereum

Onboarding with Hive Web Services & Myria Games (HWS)
Myria is looking better than Gala yet we are early!
MYRIA Token has not launched yet, come get your free NFT now!


Join Myria on Ethereum with MetaMask & claim free NFTs here
MYRIA Games
Myria has several games already launched, I have just jumped onboard to begin earning free NFTs and check them out.
I am excited to play the top 4 games in this screen shot and hope to find you out there with me soon!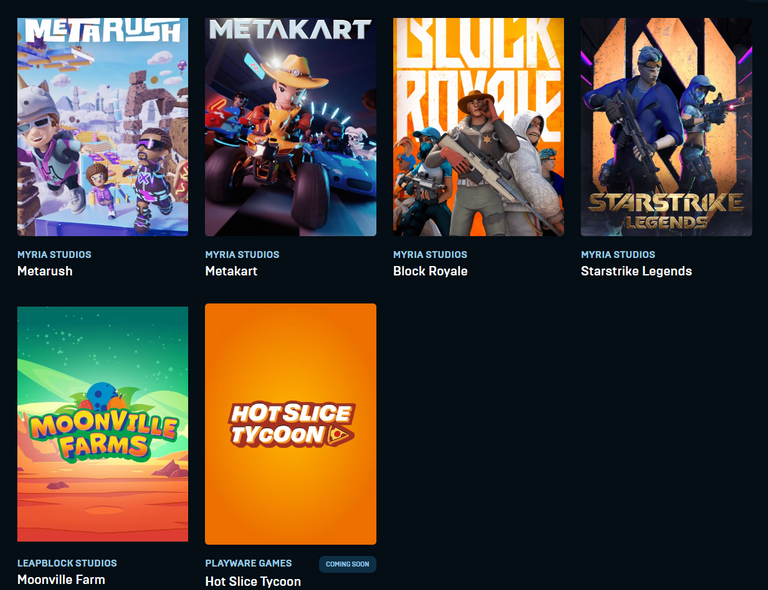 image source
MYRIA on ETH, no problem ETH changed to PoS yesterday!
Exciting new lower gas fees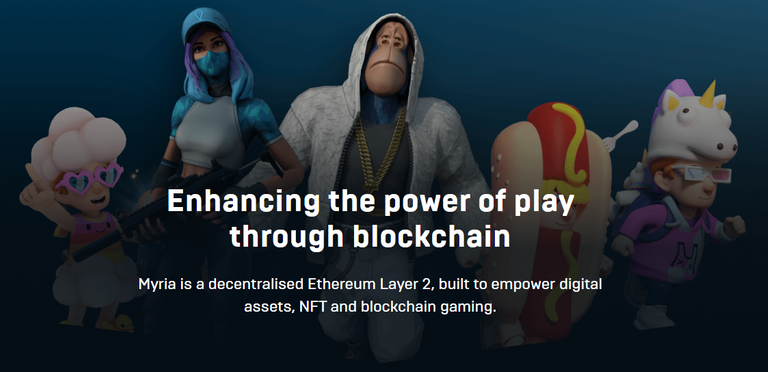 image source
Alliance Sigil NFT Claim is Live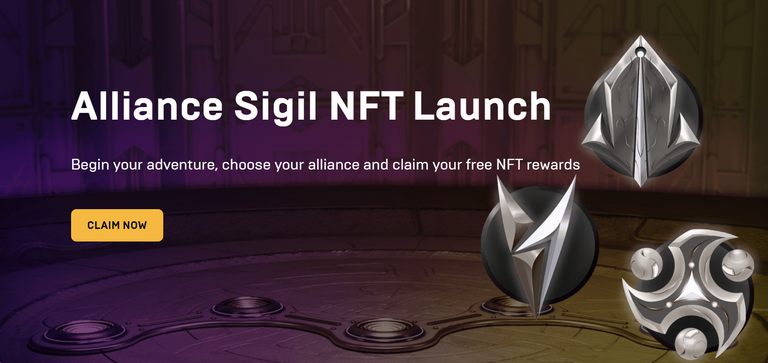 image source
Join Myria on ETH with MetaMask & claim free NFTs here
Dynamicrypto NFTs earned & Equinox Alliance Joined
Will you join or oppose @dynamicrypto?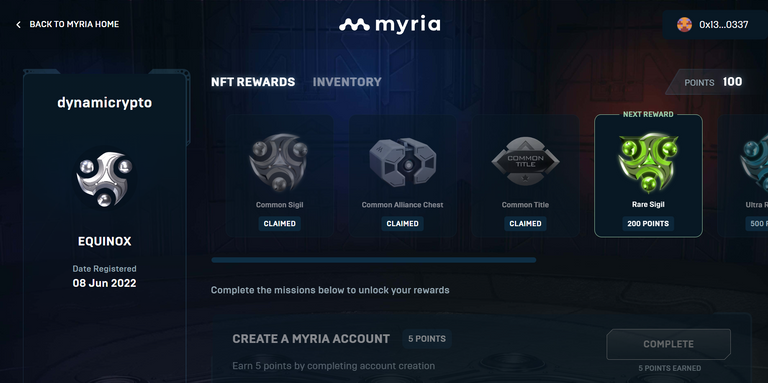 image source
Founders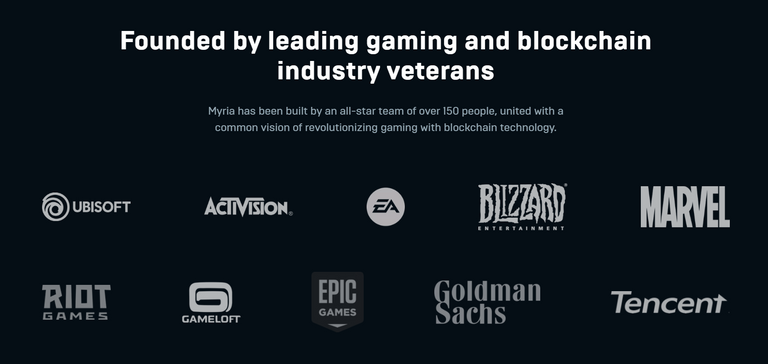 image source
Job Openings
There are more, click the link to look around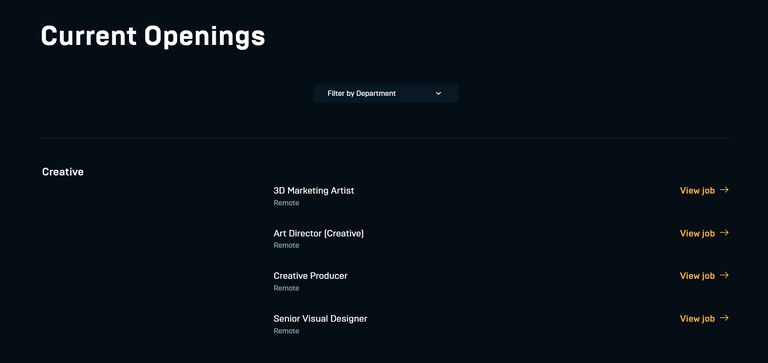 image source
Welcome to Myria. The new destination for play-and-earn metaverse gaming, for everyone, everywhere.
Myria is an expansive blockchain gaming ecosystem, comprised of a blockchain gaming hub and Myriaverse metaverse, underpinned by a full suite of Myria infrastructure. Myria will also offer B2B services to enable third-party studios and developers to onboard onto the Myria chain.
Our internally published free-to-play AAA blockchain-powered games span across an entire ecosystem of interconnected worlds within the Myriaverse. Players will experience intertwining lore, characters, and rich storylines that carry across each world.
Our fun, immersive games span across the full spectrum of genres. That means whether you've got a burning need for speed, want to crush a rival clan in battle, or just get silly with your closest friends — you'll be able to choose what you find most enjoyable.
In our metaverse, called Myriaverse, you'll be able to connect, quest, set up your homebase, and create worlds with your community of fellow Myrians.
Myria bridges the gap between existing blockchain games and the true enjoyment of entertainment gaming. We employ a game-first approach in the development of all of our games, focusing on enriching the player experience above all else. Players will be able to earn NFTs from gameplay and $MYRIA token rewards based on performance rankings.
Built on Myria chain, our Ethereum L2 built for gaming, our games will be enhanced with blockchain innovations allowing for a range of player benefits, including ultra-low-fee transactions, true in-game asset ownership, and a range of play-and-earn mechanics. For a seamless gameplay and trading experience, we are building our own wallet, marketplace, and decentralized exchange. Myria will also provide the opportunity for traditional gaming developers lacking blockchain infrastructure to onboard onto the Myria chain.
The core value of Myria is to hand control back to the players and provide open access to players across the globe. Blockchain technology enables us to achieve this. You'll be able to retain true verifiable ownership and control over your in-game NFT assets or trade them on the marketplace. And our games aren't fenced off for exclusive NFT communities, nor are you required to invest in expensive NFTs just to get started. All of our games will be free-to-play.
We have created the world's very first Morphing NFTs (TM), a new standard for interoperable NFTs. Our players can now truly own their digital identities, with each NFT able to be used across different games, worlds, and avatars within the Myriaverse.
We have a team of over 60 people who have been working tirelessly for the last nine months to bring you a range of best-in-class AAA games. Now, we're ready to give the world a sneak peek at what we've created.
Join us on our journey as we continue to build Myria and stay tuned for details of our upcoming Node License sale, NFT drops, and alpha game release in Q2 2022!
-Myria author source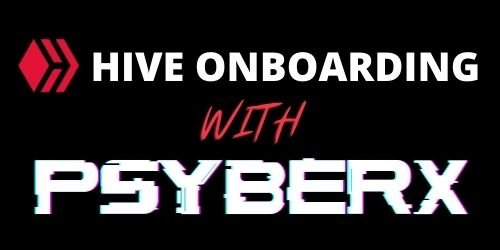 Consider checking out @psyberx please as they developed the bridge from Hive to Avalanche Psyber-SWAP making our Avalanche onboarding project a huge success! Some projects we onboard begin with interest in a Psyber-X collaboration and all have been possible thanks to @royalreptilestudios
Check them out at Psyber-X Homepage & The Psyber-X Market Place
Also come visit HWS at HWS.BZ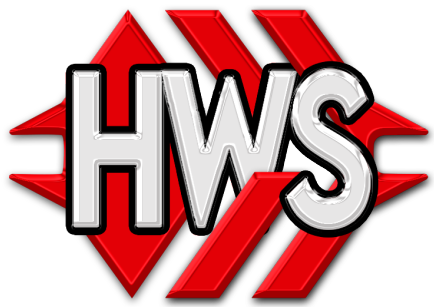 ---
---