Join CATSTAR: An Opportunity to Make it Big in Crypto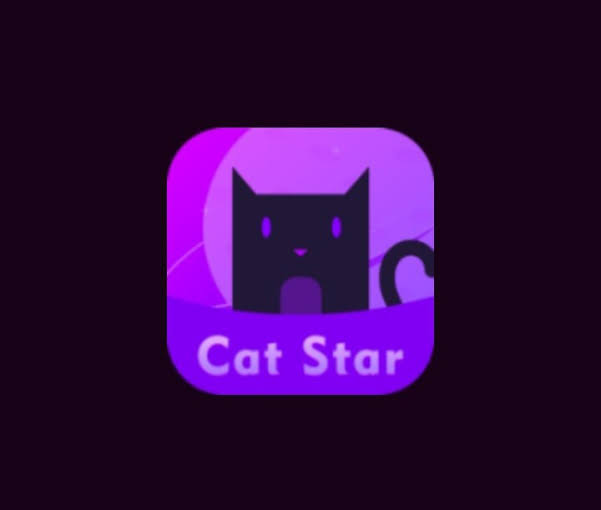 Source
Hey guys, this is about one of those cryptocurrency projects that lets you mine and accumulate coins daily while the team builds use cases like dapps, NFTs, etc around it.
For CATSTAR they are building things on the metaverse, NFT, gaming, etc. For now, NFTs have been launched and other things are underway. And they are about to exceed 1 million users!!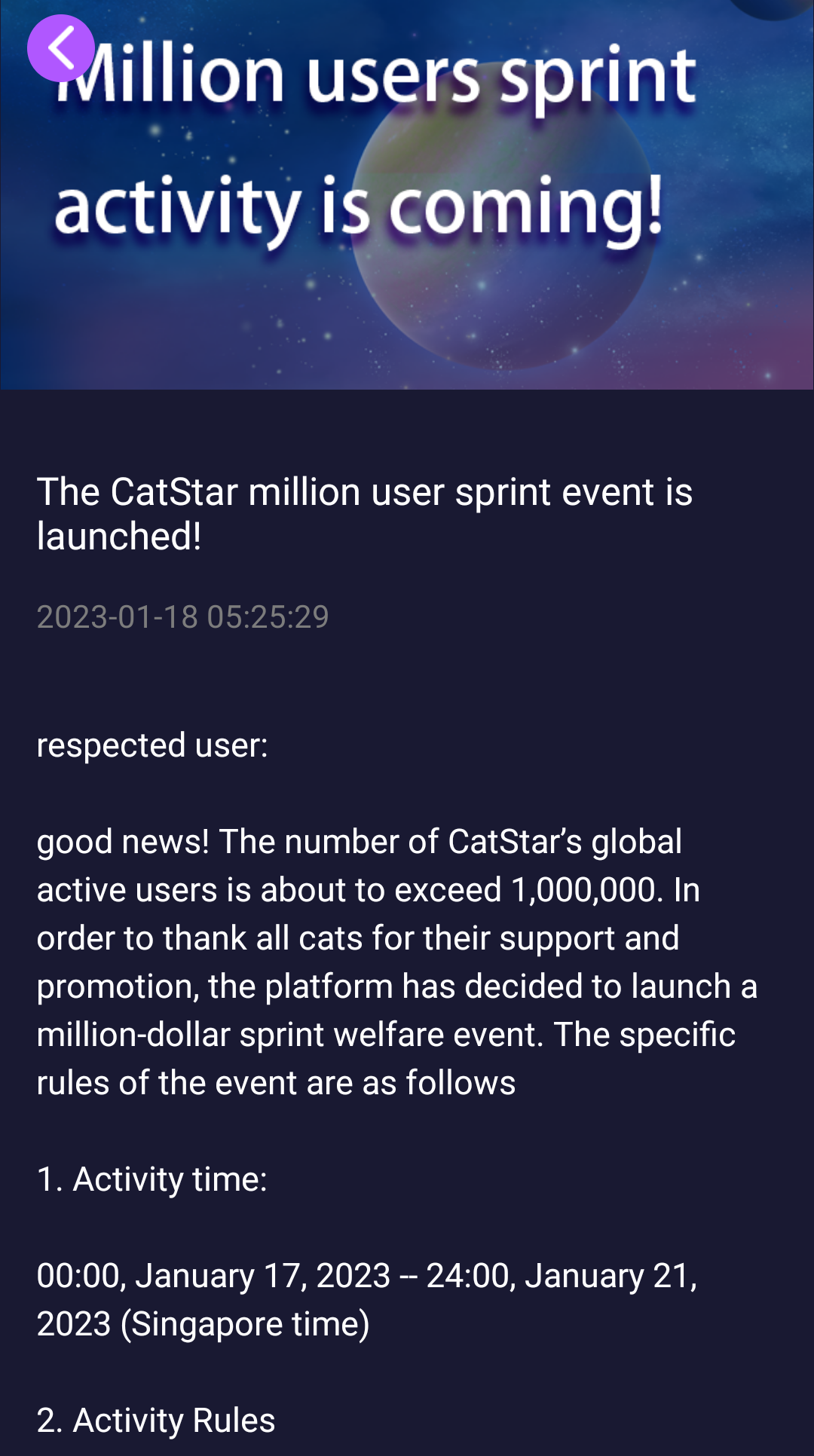 Why it Doesn't Matter if This is a Scam Project
We've probably seen some projects come up and gather a lot of users and hype only to not deliver on the project at last. But while I am quite convinced (details later) that this is not a scam project, it doesn't really matter, because there's still a chance to make money from it. How?
You must have heard about Pi Network, Pi came out in 2018 or so and users have been mining Pi since then just the way Catstar is to be mined. Pi is what really convinced me that there is a chance to make money on Catstar even if it turns out to be a scam or to not deliver. Because Pi hasn't yet delivered on its project's promises but yet its users and early miners have made a lot of money from it.
Pi has been able to convince so many people of its worth/potential and these people have been buying pi with the hopes that it would become something huge in the future. On the different crypto groups I belong to I see a lot of buyers every day begging people to sell pi to them at around 0.2 to 0.4 cents. Early miners have thousands of pi, look at the maths:
50,000 pi multiplied by $0.2 = $10,000
Notice I used $0.2, try it with 0.4 which is the highest amount I've seen offered by these buyers!
---
So, there you have it, I was among the early miners in 2018 but I wasn't convinced about the project so I stopped. How sad is that! For Catstar, I'm going to mine it forever! Catstar is building the same kind of things that would give buyers a lot of confidence and even if they take forever to deliver I'm about certain that buyers would start paying for Cat just like Pi very soon and I want to have like a million Cat when that time comes.
1 million X $0.2 = Your new crypto millionaire 😃😃😃
Join me, guys!
Register using my invitation code:
BAYW2B
Do not forget!
---
The Things About Catstar that Inspires Confidence
Social Media
Here is their Twitter:
Facebook link:
https://www.facebook.com/profile.php?id=100086382695242
YouTube:
https://youtube.com/@catstar2280
Instagram:
https://instagram.com/_catstarfreenft?igshid=YmMyMTA2M2Y=
Good social media presence and following inspires confidence.
NFTs have Launched
Their App's Interface is Perfectly Built!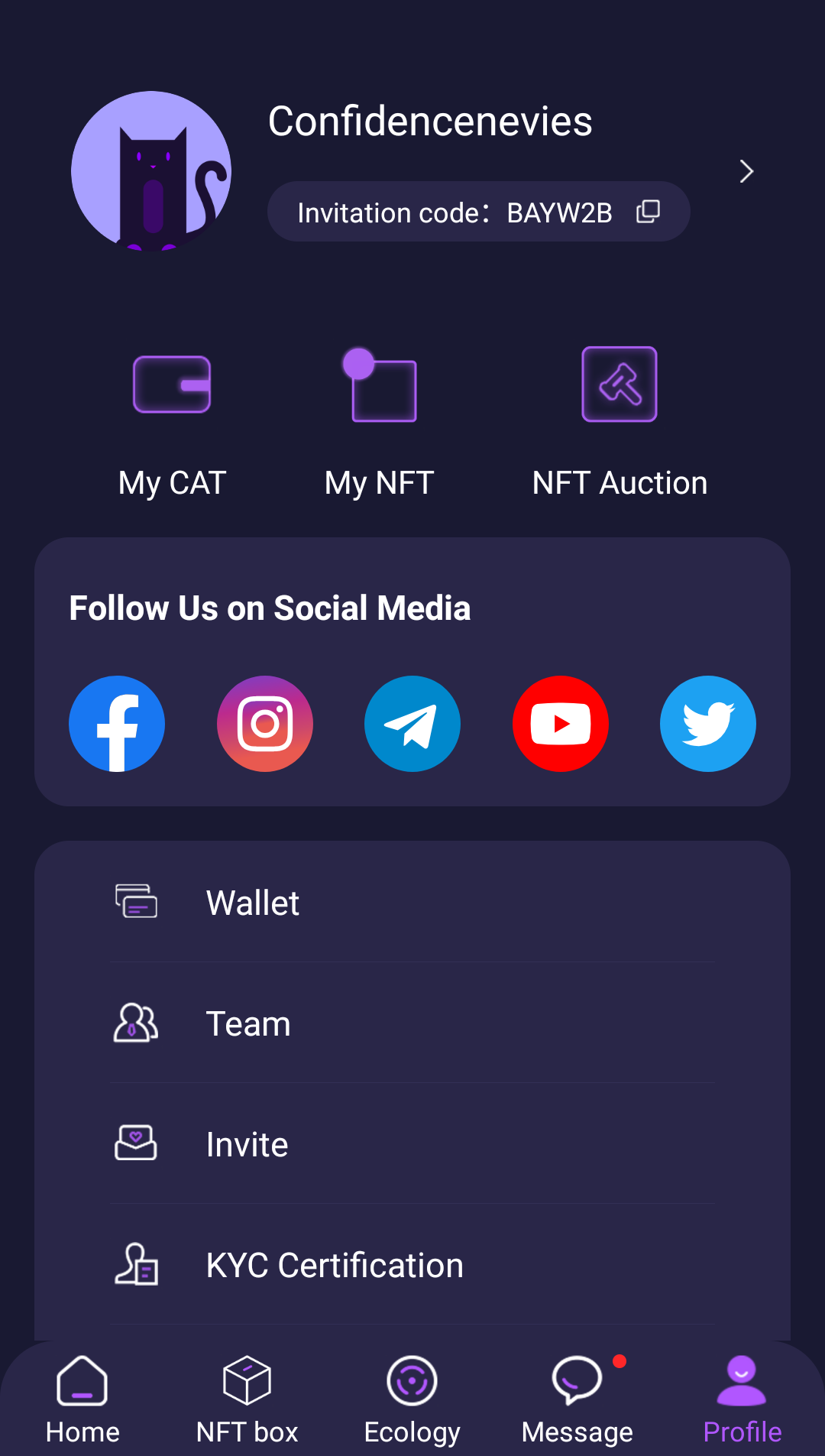 Everything about their app is perfectly professional and top-notch. Even better than pi.
Their Team Gives Constant Feedback
They are Making Clear Progress
They update their app, the delivered on the promise of NFTs, they introduced new features on their app, etc. All these show that they're working on the project.
Conclusion
Go download the app on Google Playstore, they do not yet have an app for iPhones but that should be coming soon. Download, register, and don't forget to use my invitation code:
BAYW2B
Mine Catstar and there's a good chance you'll be the richer for it, it's worth a try. Enjoy.
---
The End.
---
Hi there, my novella Professor Otagburuagu just got published. It promises to be thoroughly entertaining and intellectually stimulating. Written by myself and illustrated by Scandinavian artist @katharsisdrill. You can get it from me for just 4 HBD.
You can also order the hard copy from anywhere in the world via this link: https://katharsisdrill.art/the-katharsisdrill-shop/professor-otagburuagu/
I'm counting on your patronage, thank you!
---
Roll with

@nevies

, I run a Humor, deeper thoughts, and sex talk blog here on Hive🌚
Posted Using LeoFinance Beta
---
---