Crispy Ice Cream From Sweet Potato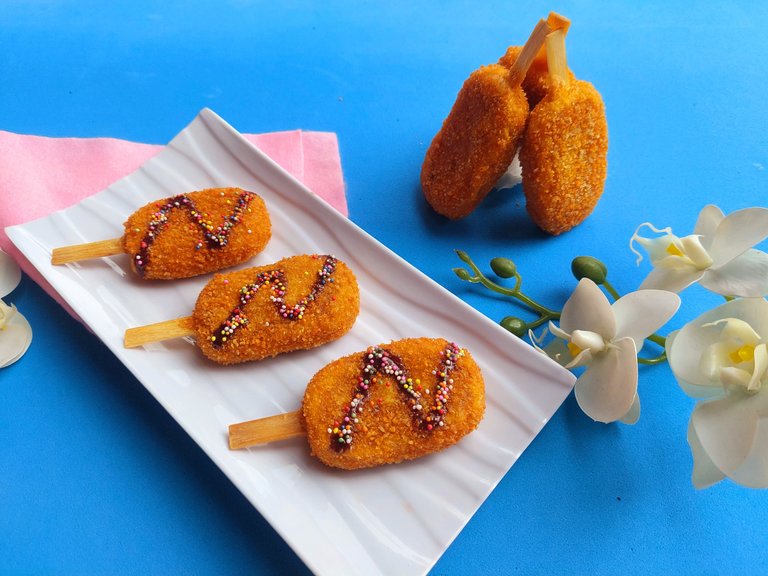 ---
---
---
Processing sweet potatoes with something unique, interesting and delicious must be made as detailed as possible, and certainly liked by the people in your home. Having lots of sweet potatoes in stock when shopping last week, made me have to think about what preparations are delicious and delicious and certainly easy to make. After shopping on an online application that is quite popular in my country, yesterday I saw a recipe that caught my attention. Immediately, I was very enthusiastic and wanted to try making it, to be honest, this was the first time making this recipe. I expanded on some of the prep processes that I found easier to set up.
---
---
---
Sweet Potato ice cream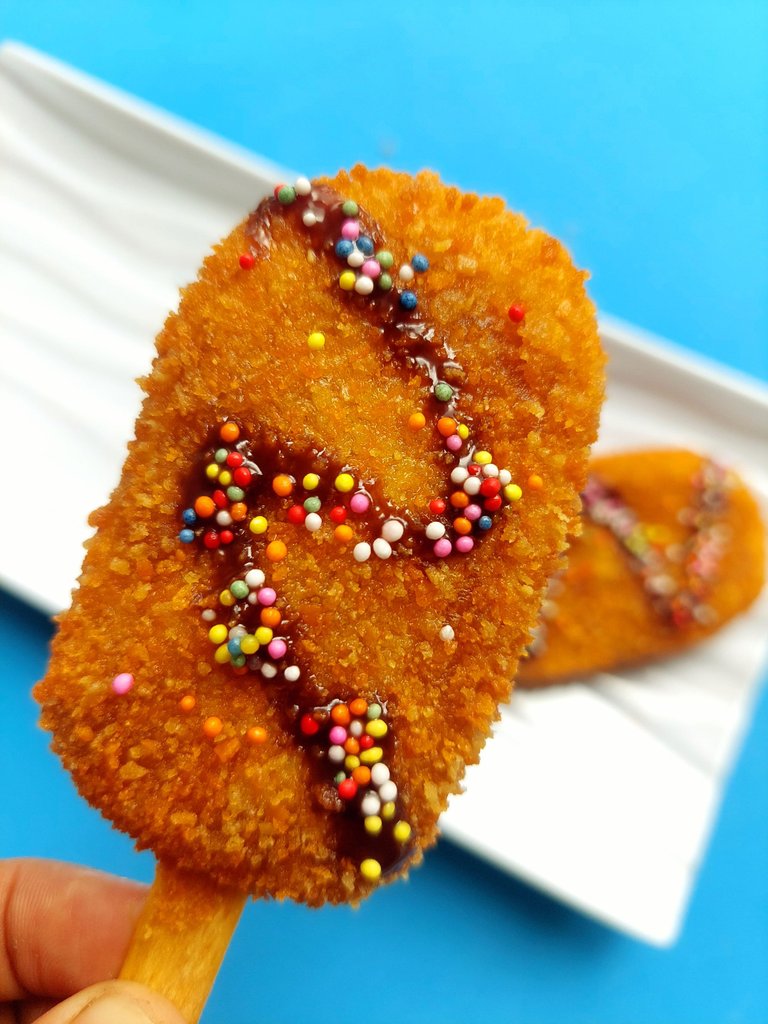 If the ice cream you usually enjoy is cold, there's nothing wrong, right? To process ice cream by frying. This is a variant of fake ice cream that I process by frying it. I think it's something different and makes a difference on your plate, especially your kids at home. They will be very enthusiastic when they see ice cream sticks combined with sweet potatoes. Well, the concept is ice cream sticks and chocolate sprinkled with colorful toppings. These will all let your kids enjoy sweet potatoes in a different way.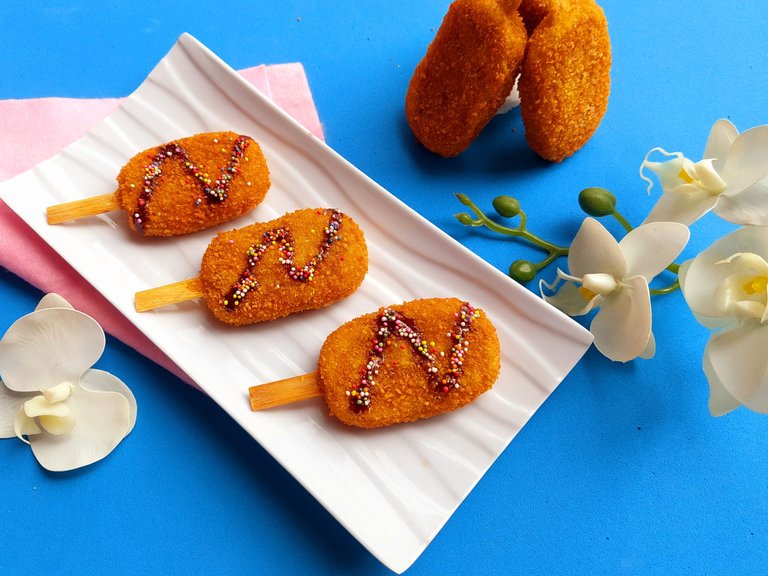 ---
---
Ingredients Used
2 sweet potatoes weighing 300 grams
100 grams of tapioca flour
100 grams of fanir flour
2 tablespoons of granulated sugar
1 teaspoon of salt
Popsicle sticks to taste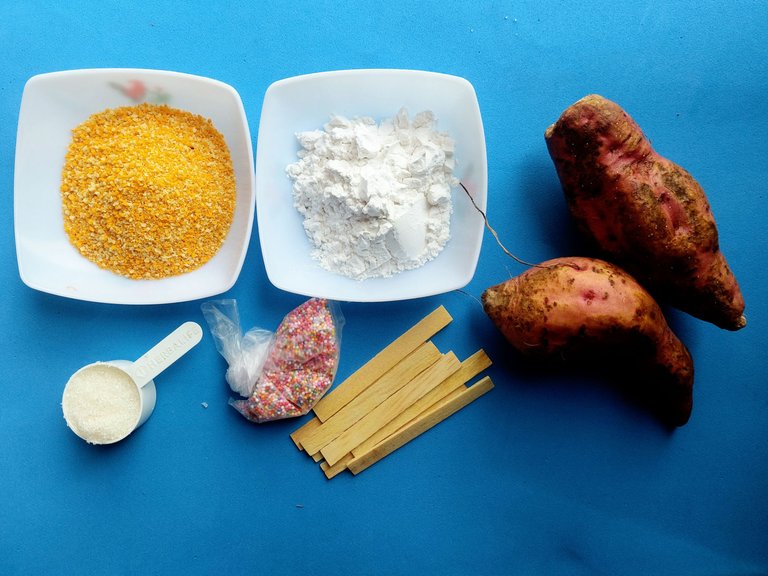 ---
---
---
Making Procedure
The first time making this delicious and unique snack requires a lot of precision and patience. And that I think is the right concept if you want the recipe you are trying to achieve 100 percent success. So, here are the steps to prepare it.
Step 1
Peel and cut the sweet potato according to taste, here I cut it small and thin to make it fast in the cooking process.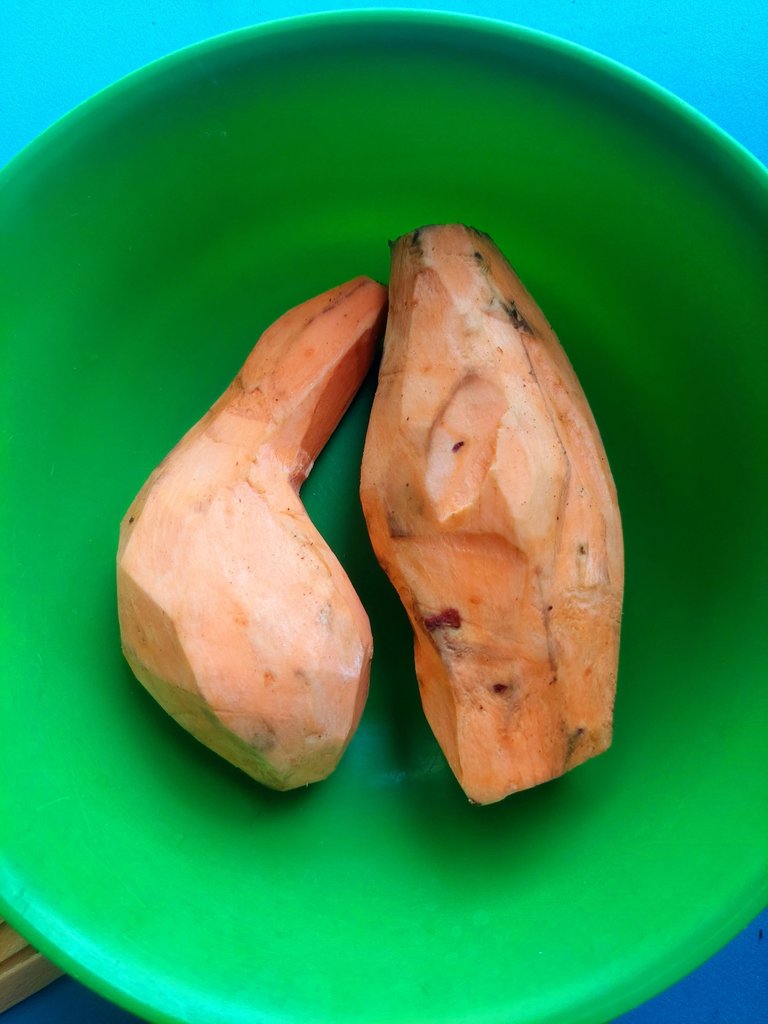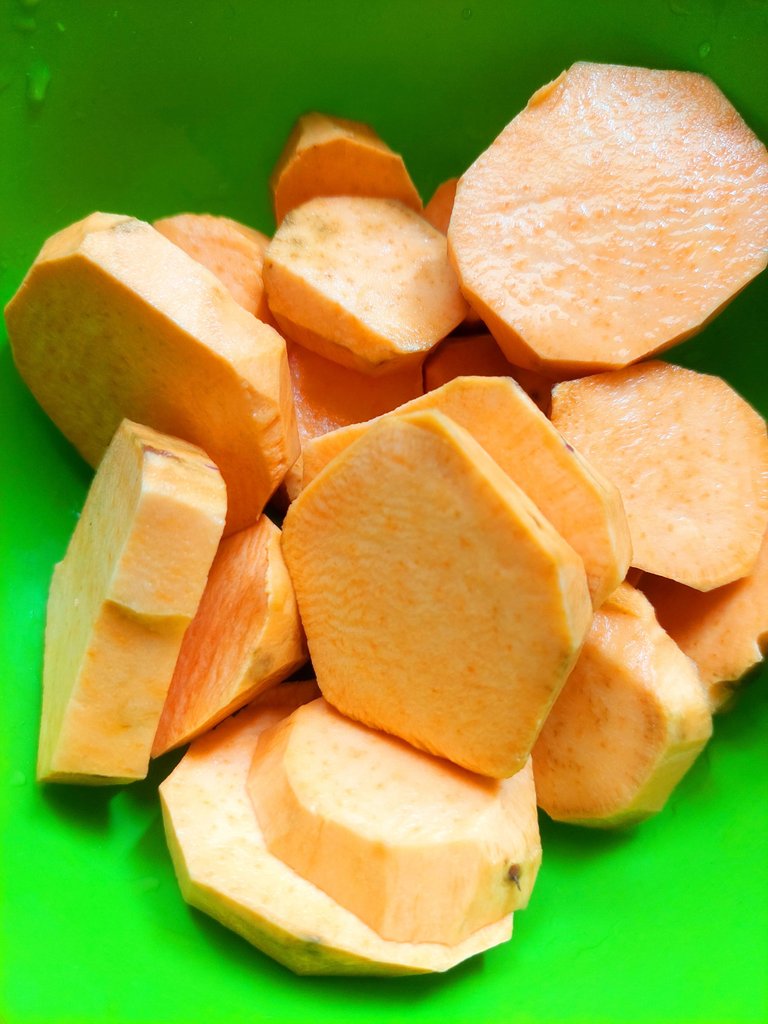 ---
Step 2
Steam the sweet potato until it's really soft, to avoid a lumpy texture.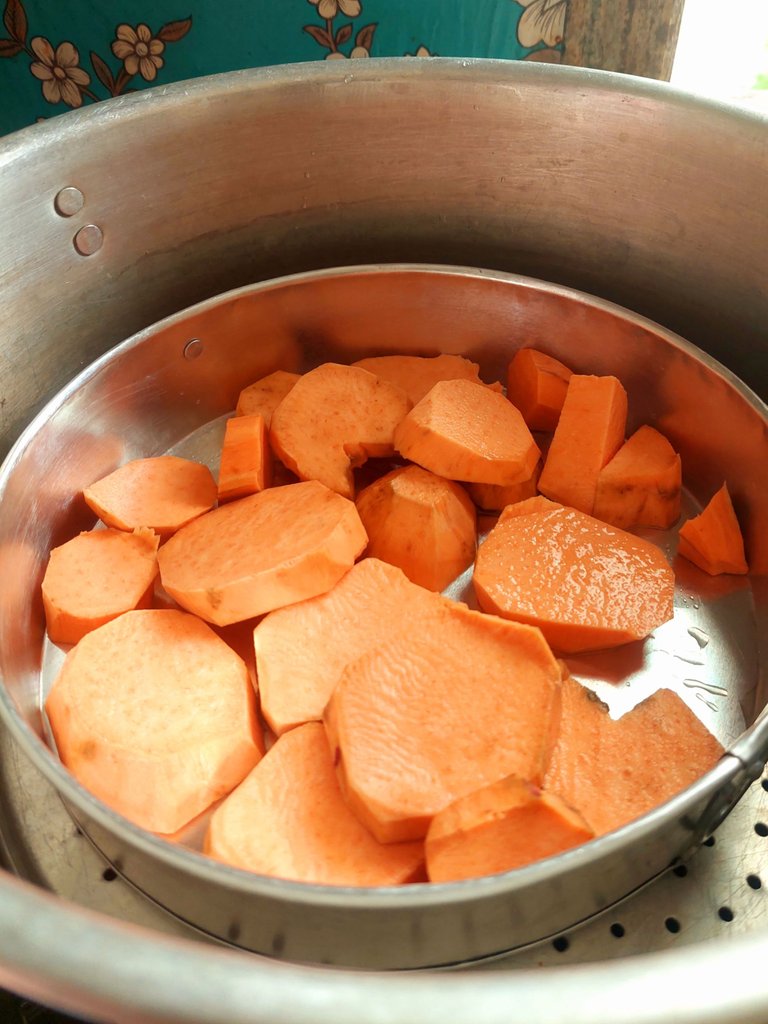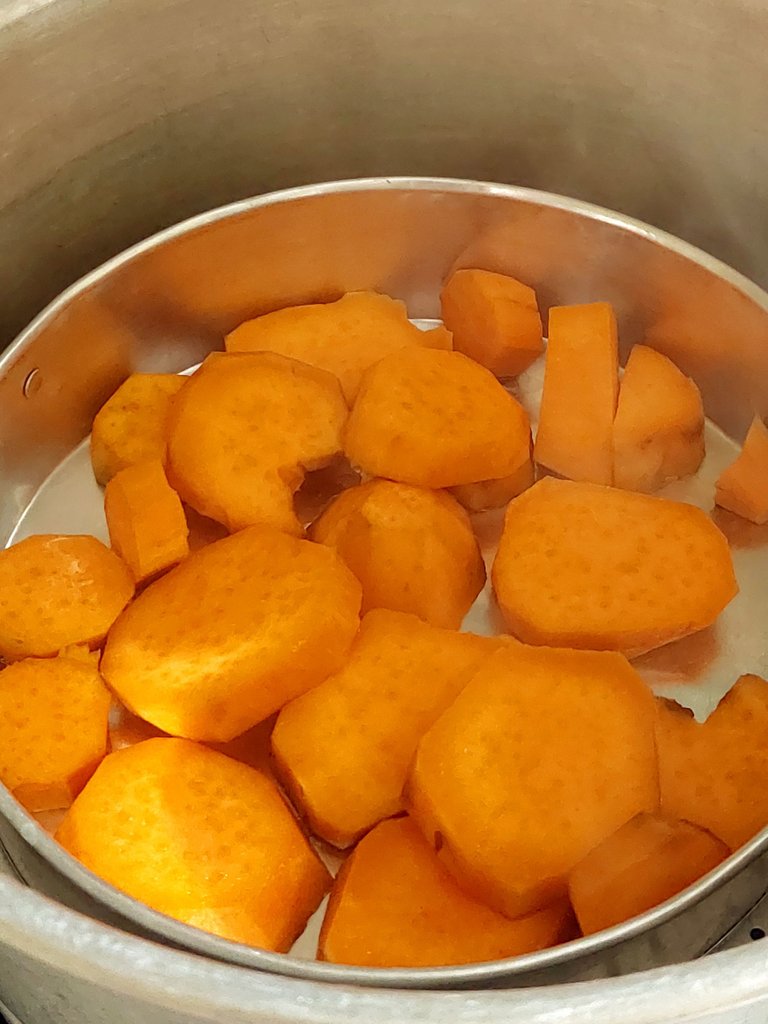 ---
Step 3
After the sweet potato is cooked, cool it and mash it until the sweet potato is smooth, so that it will be easier for you to prepare for the next process.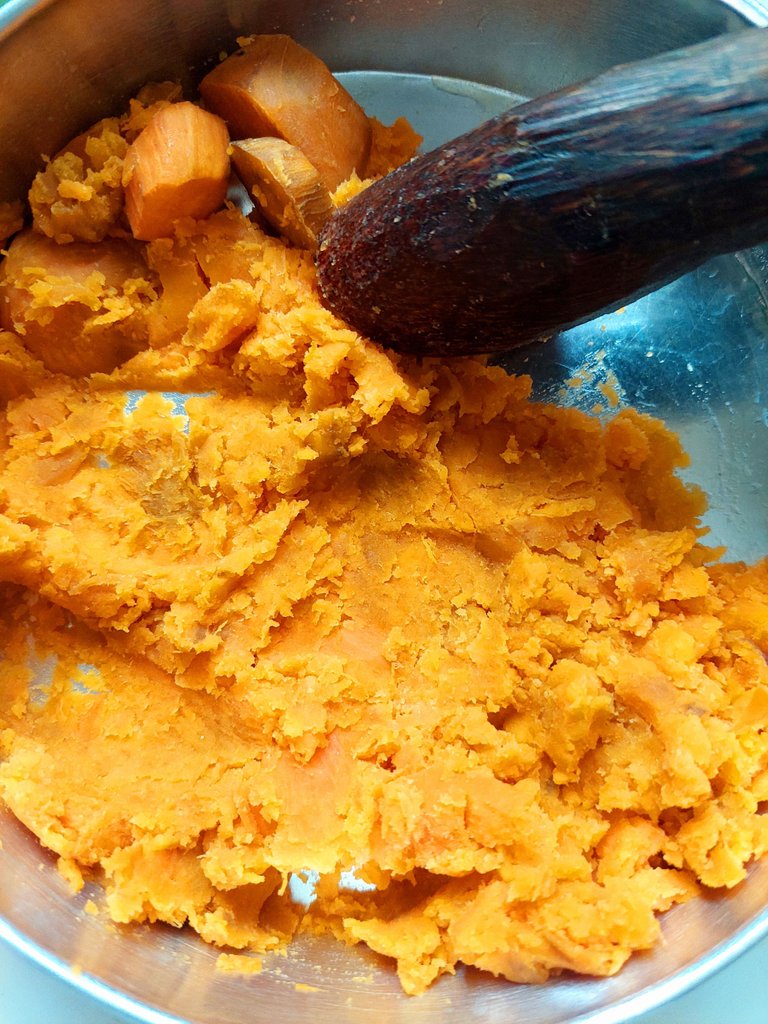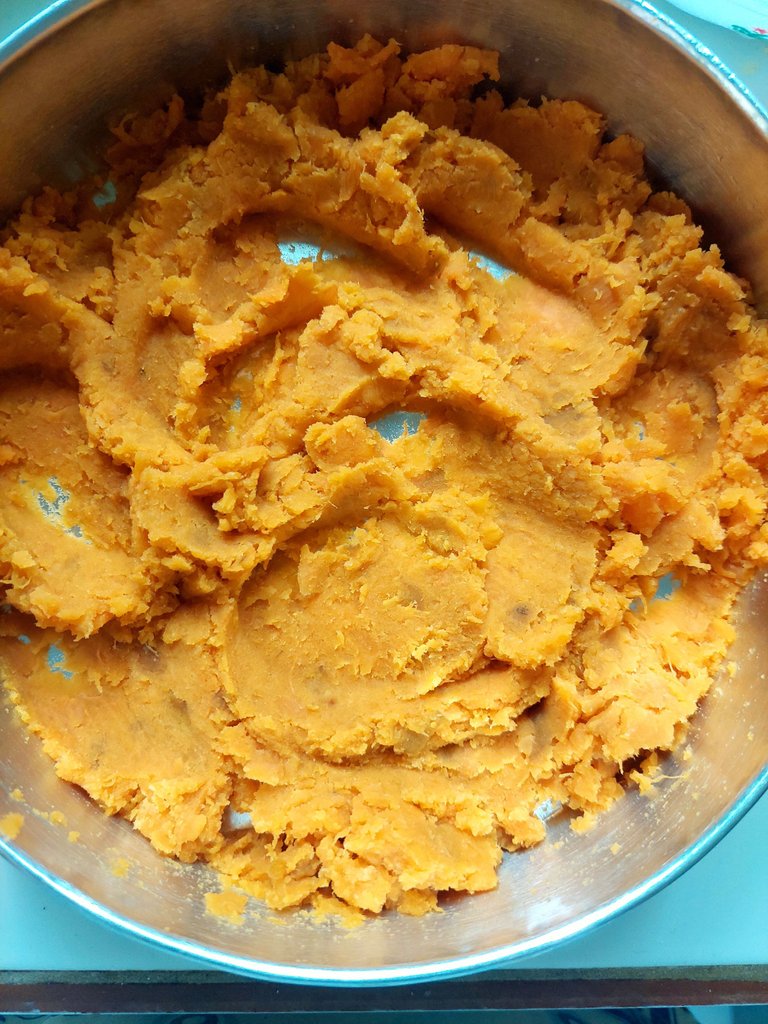 ---
Step 4
After grinding, add tapioca flour and a teaspoon of salt.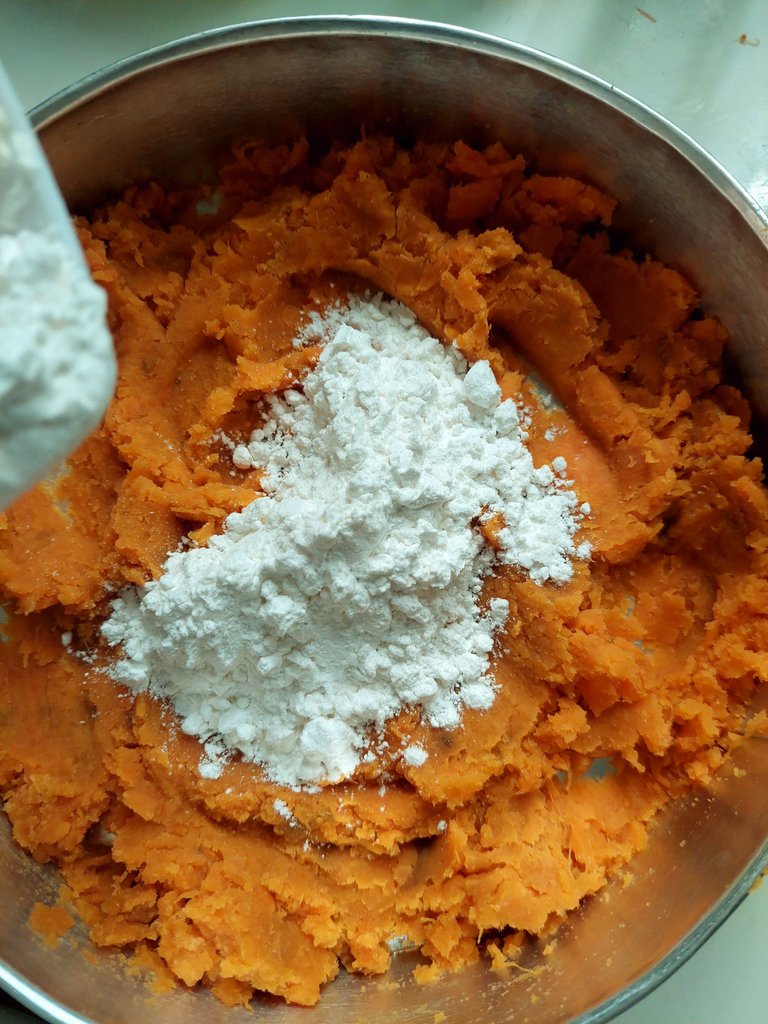 ---
Step 5
Then knead until completely smooth and easy to form.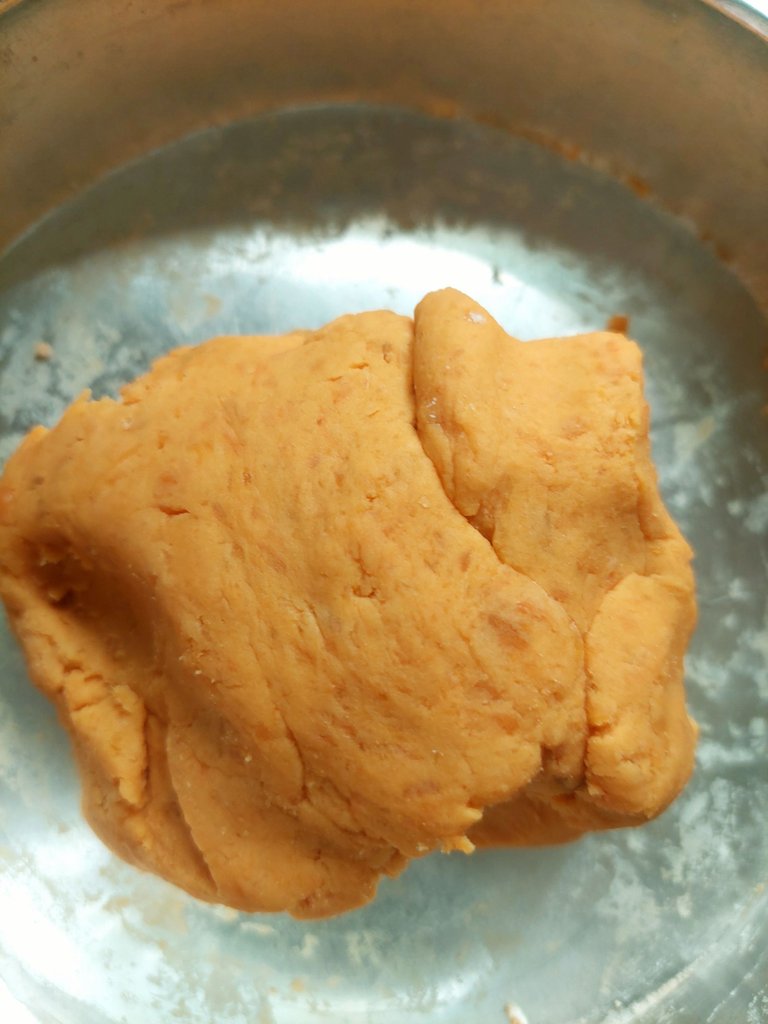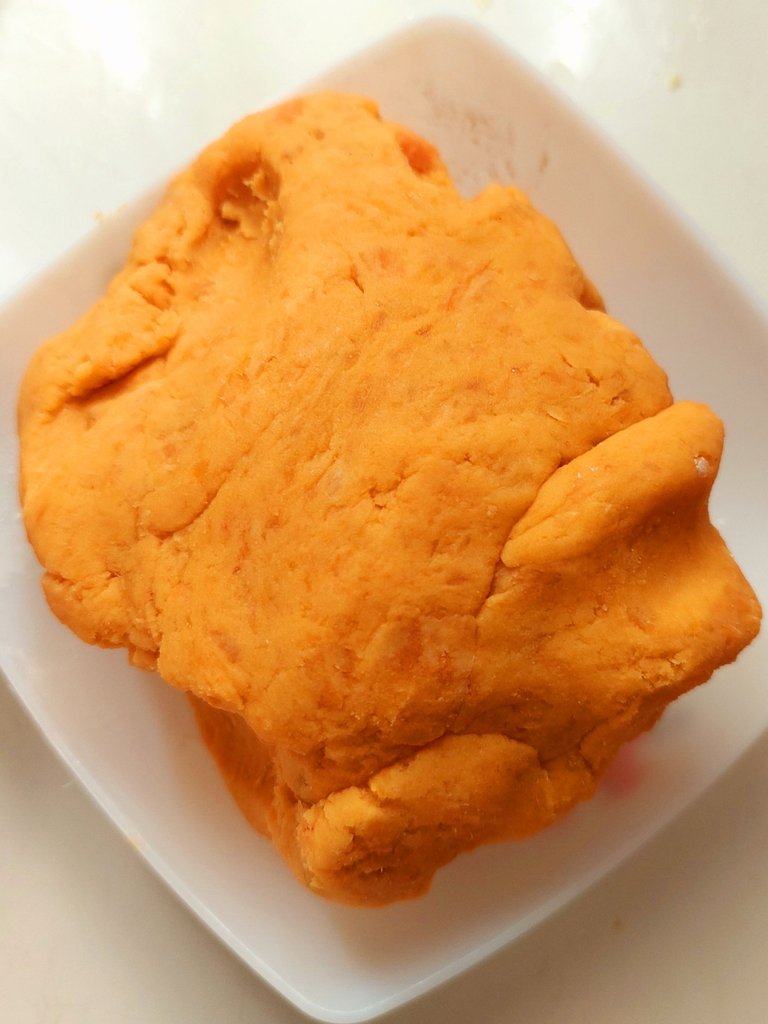 ---
Step 6
The shape of the dough is flat, resembling the shape of an ice cream stick, form slowly with medium thickness.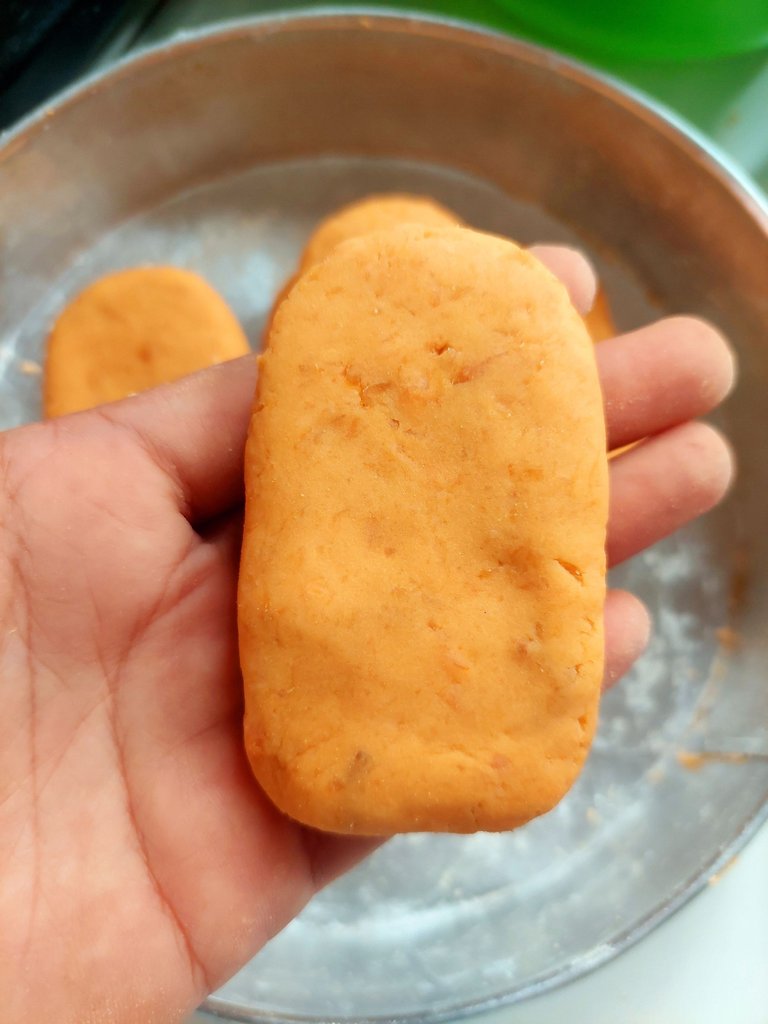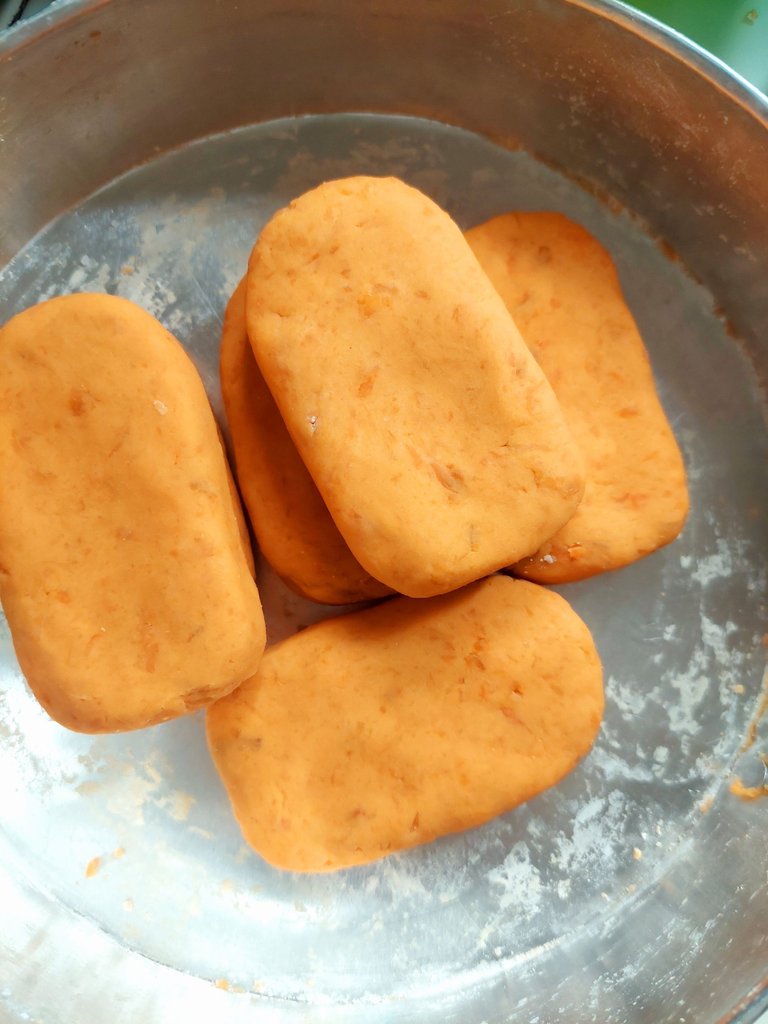 ---
Step 7
Then attach the ice cream stick to the dough that has been formed, insert it slowly so as not to damage the shape.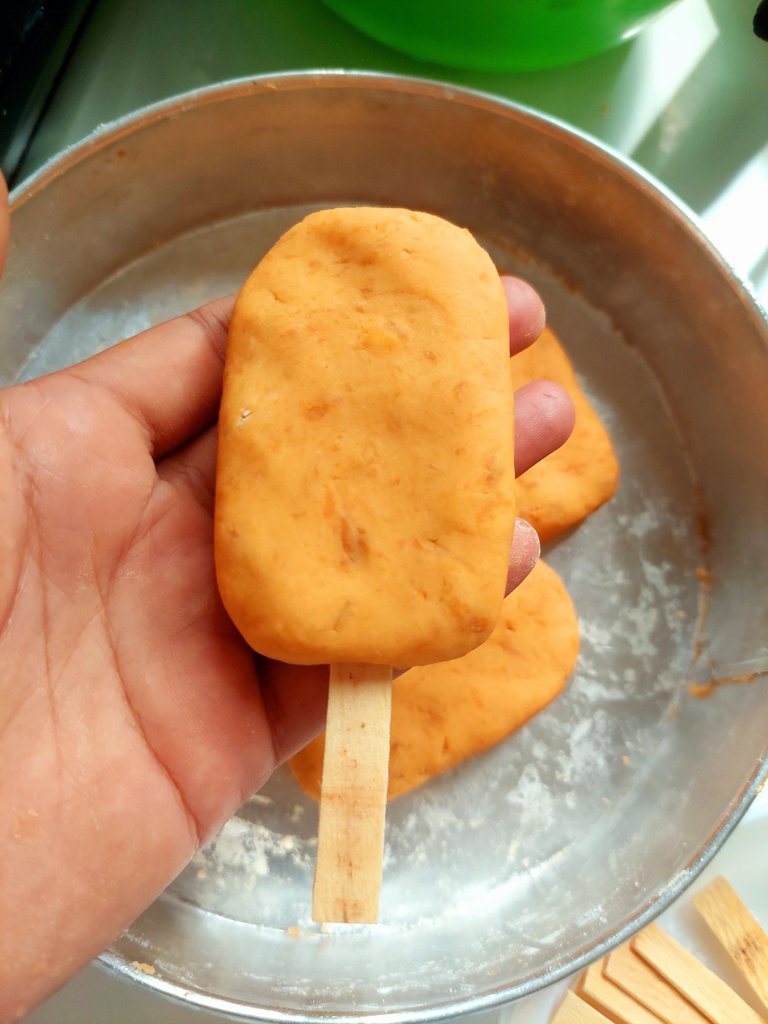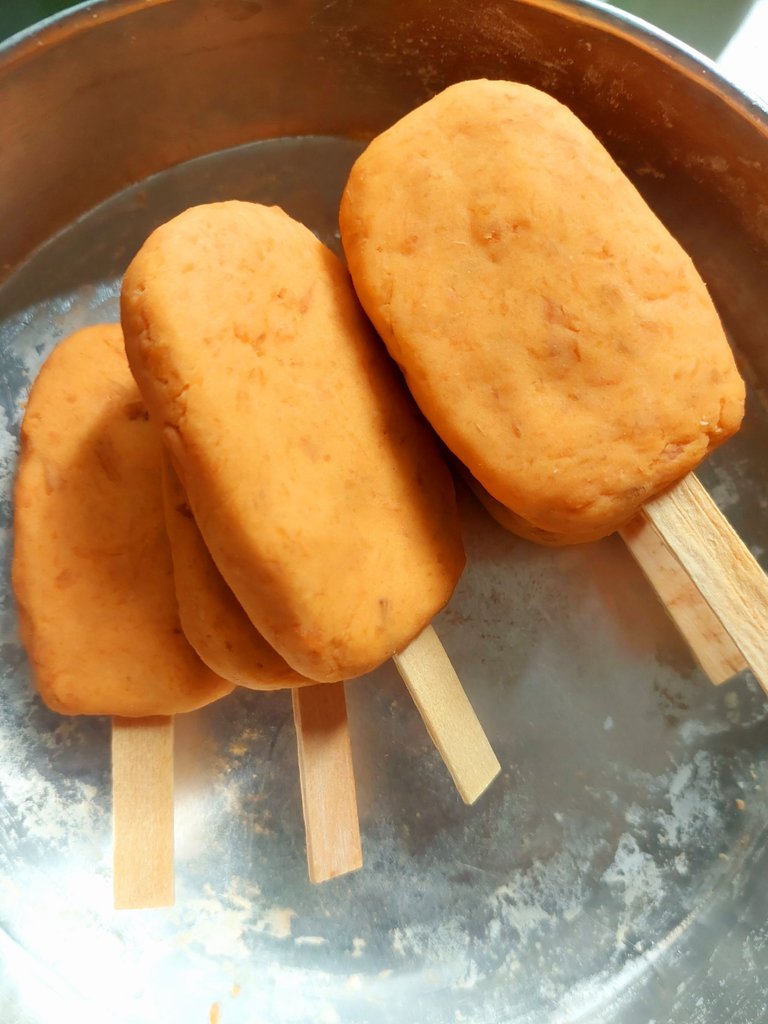 ---
Step 8
Now that the preparation is ready, I start preparing the outer skin, by mixing 2 tablespoons of flour, a pinch of salt and adding water and then stirring it with medium thickness.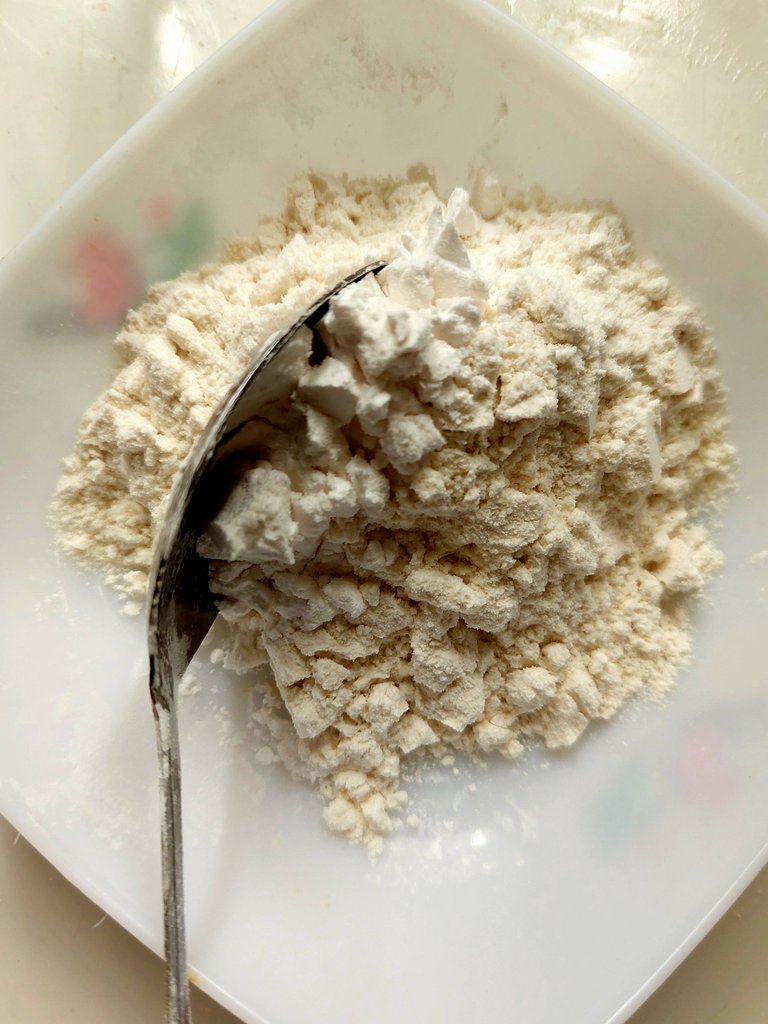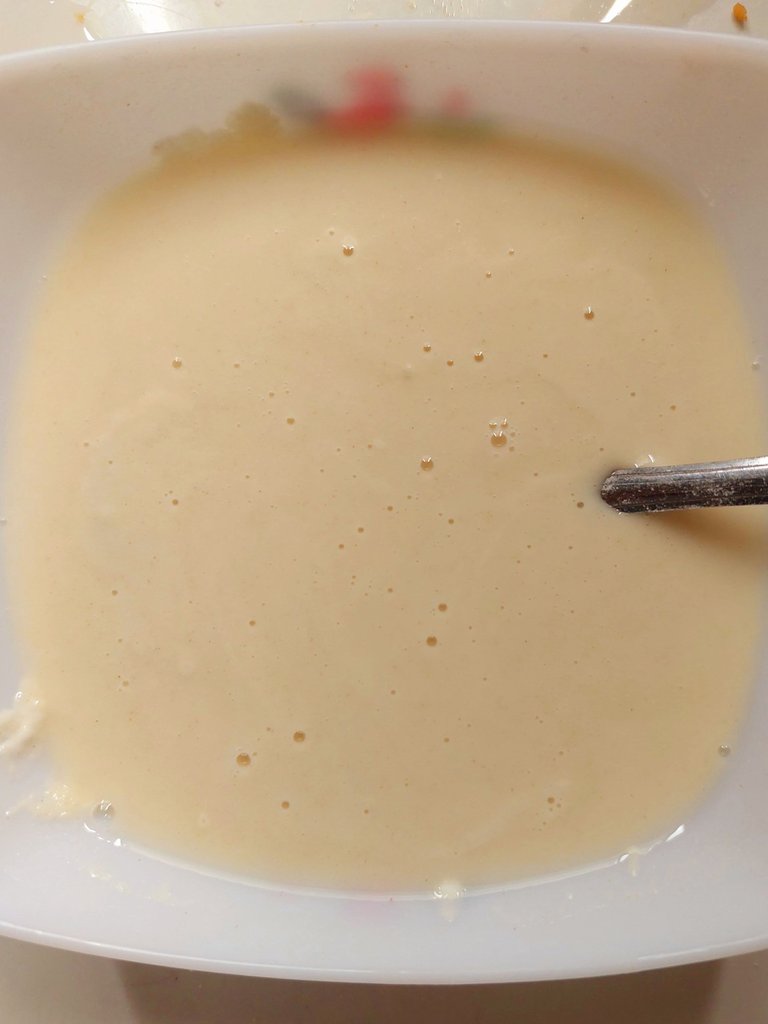 ---
Step 9
Then after all the ingredients are ready, the wet dough for the outer skin and fanir flour, it's time to roll the sweet potato sticks into the wet flour.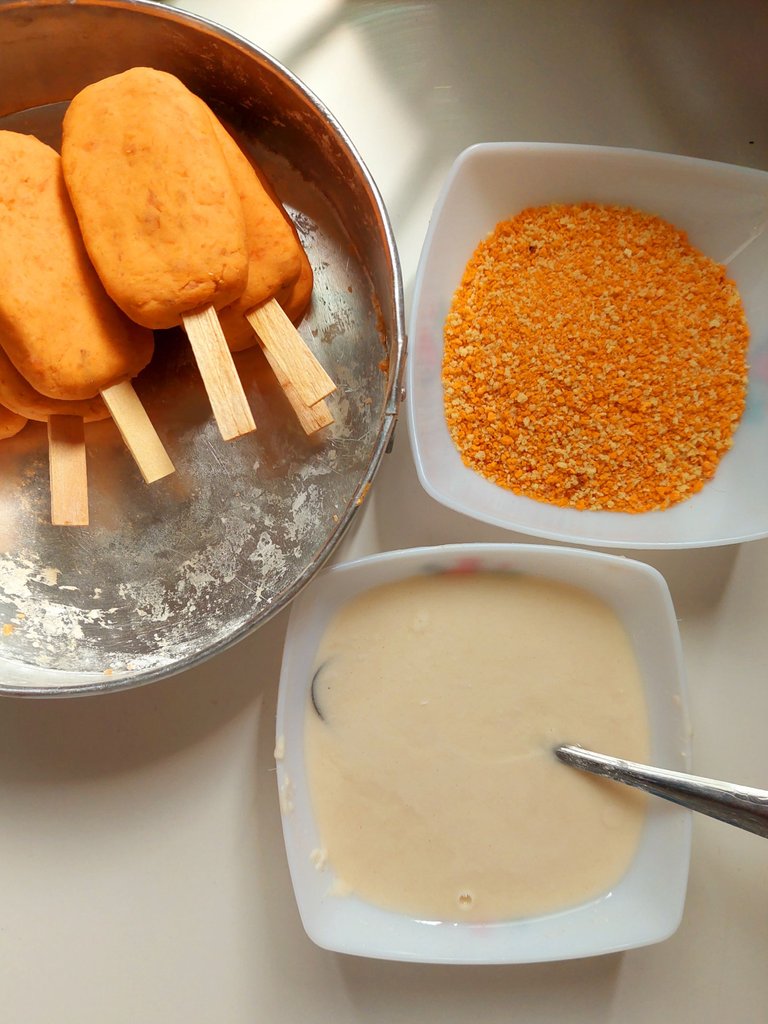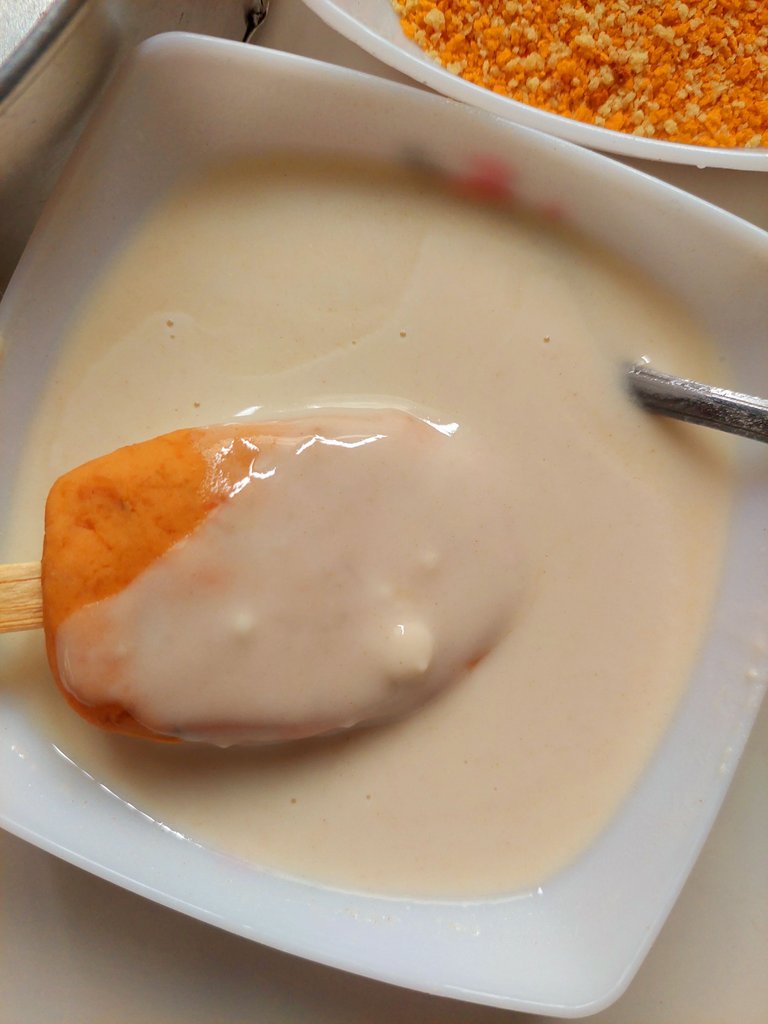 ---
Step 10
Then roll it into the fanir flour until the entire surface of the sweet potato ice cream is evenly adhered to the fanir.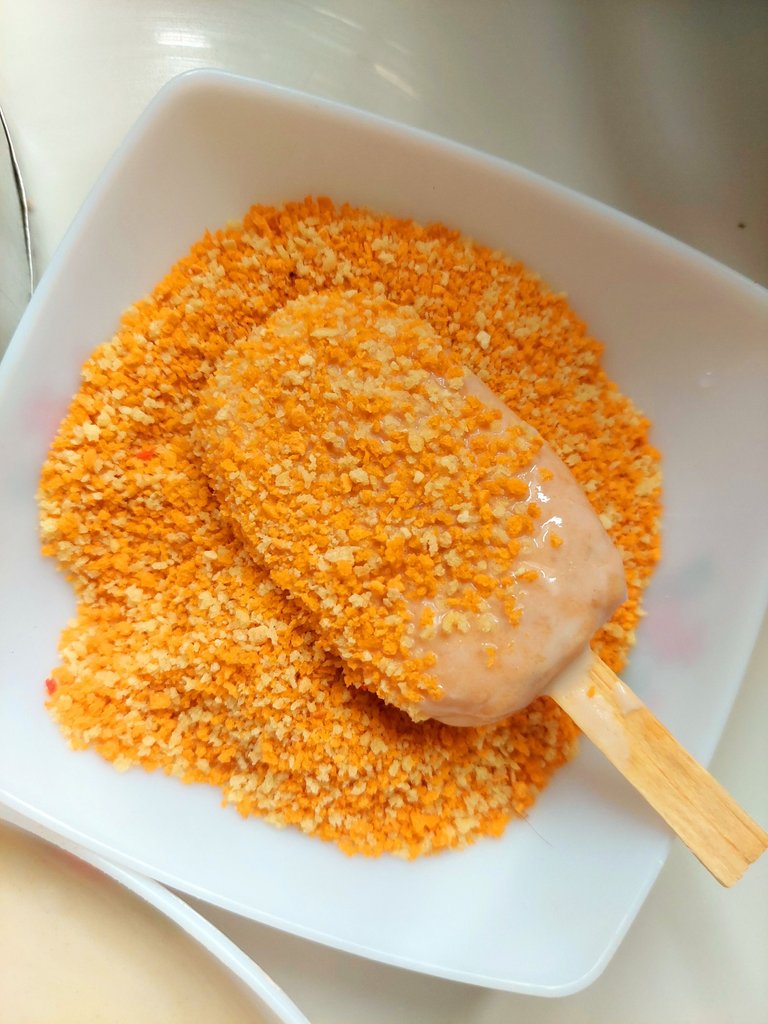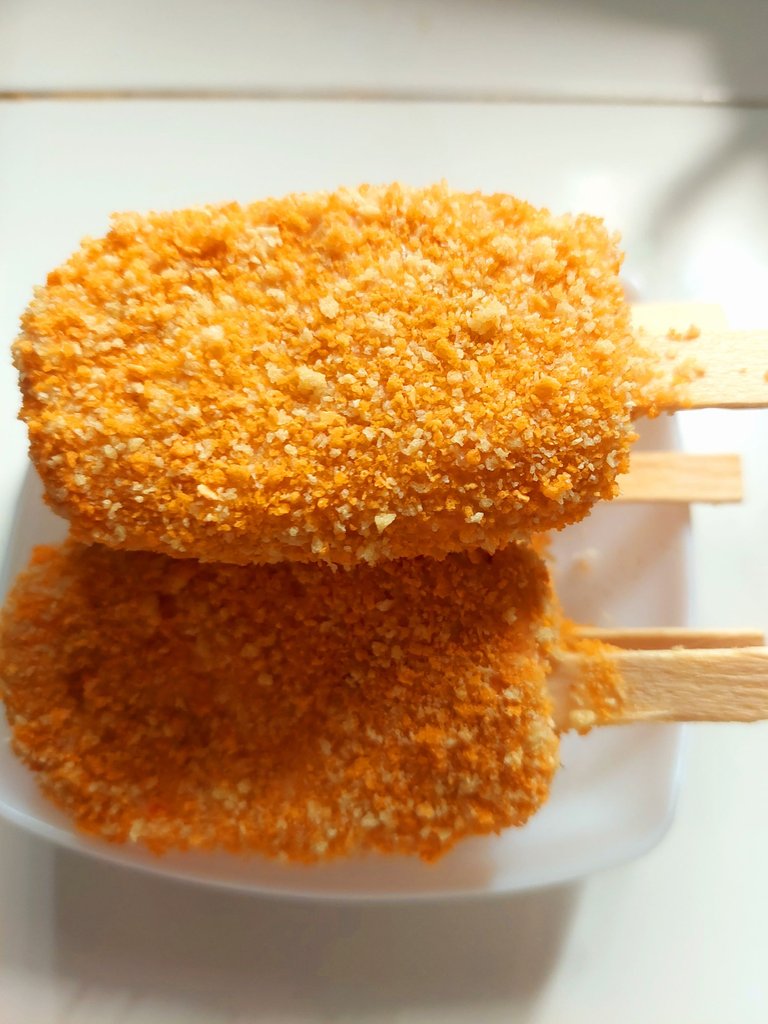 ---
Step 11
Then after everything is covered with fanir, prepare enough cooking oil, heat and fry until golden brown.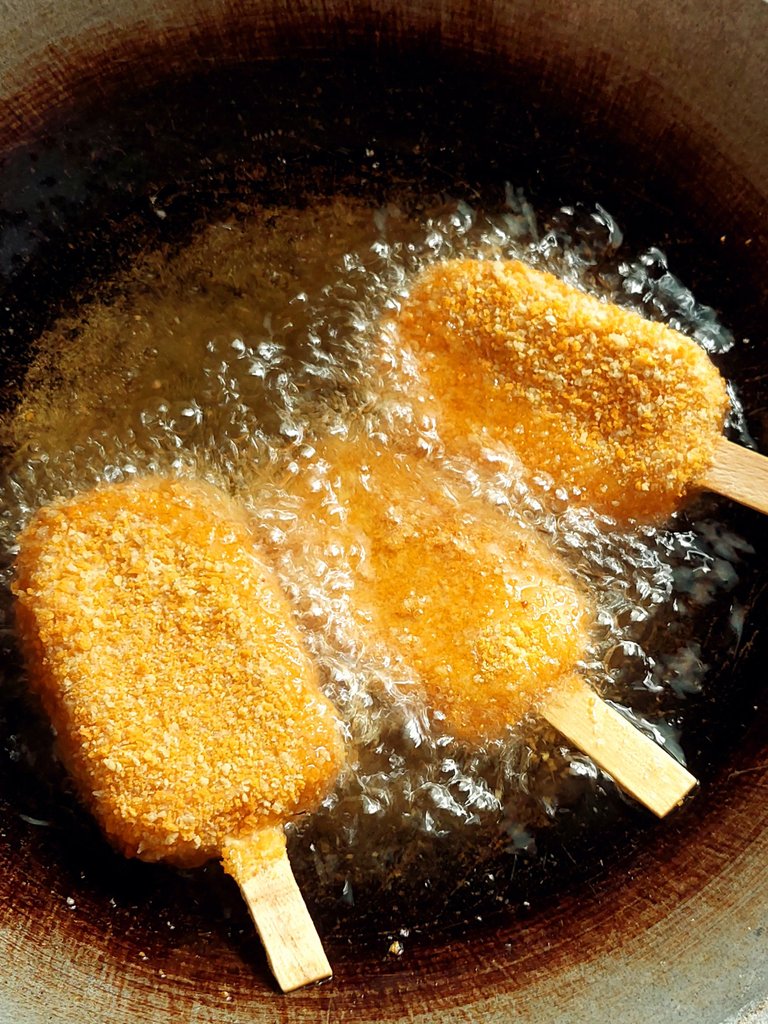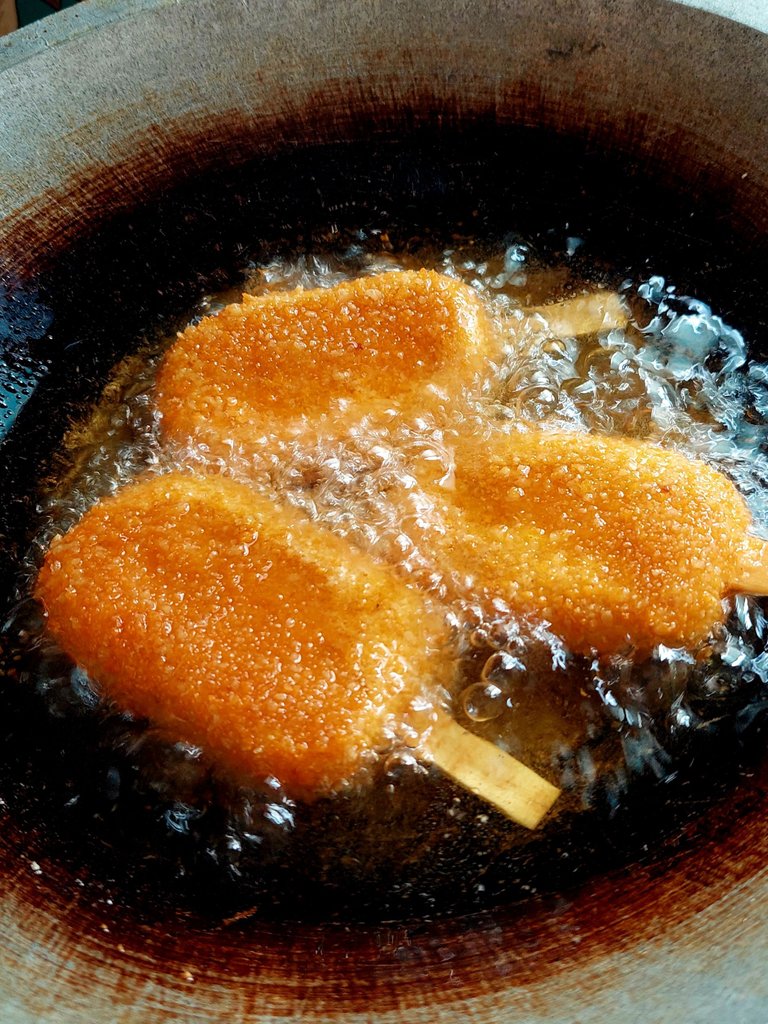 ---
Step 12
Remove and drain and give the topping according to individual tastes. Here I give chocolate topping and rainbow sugar.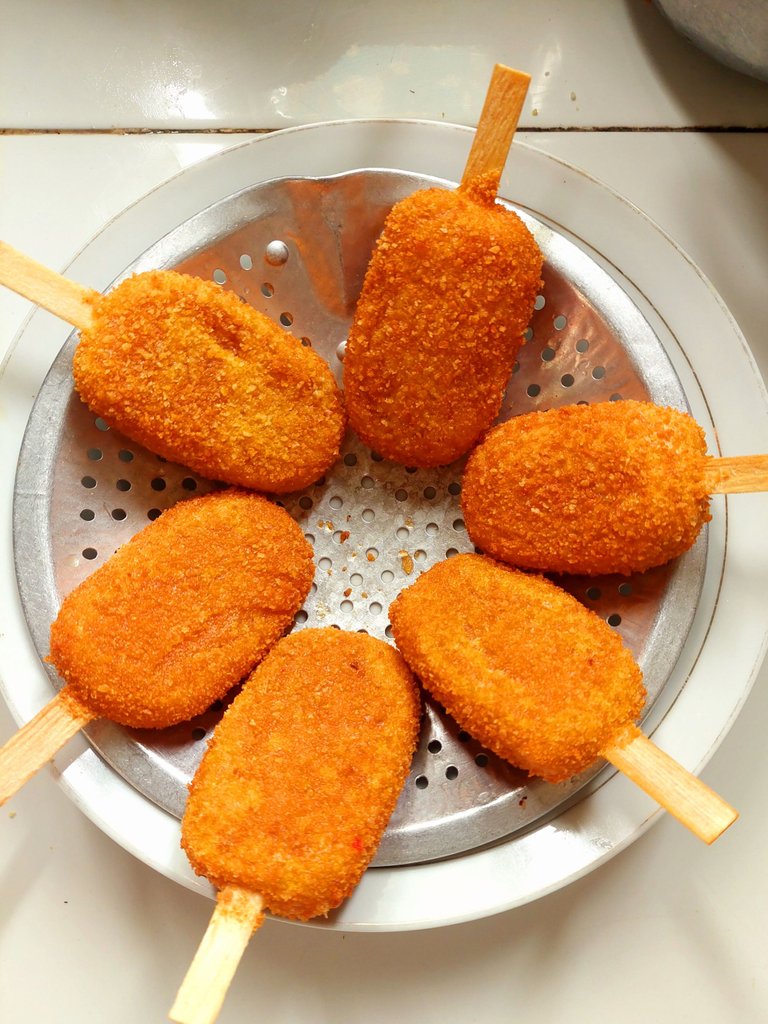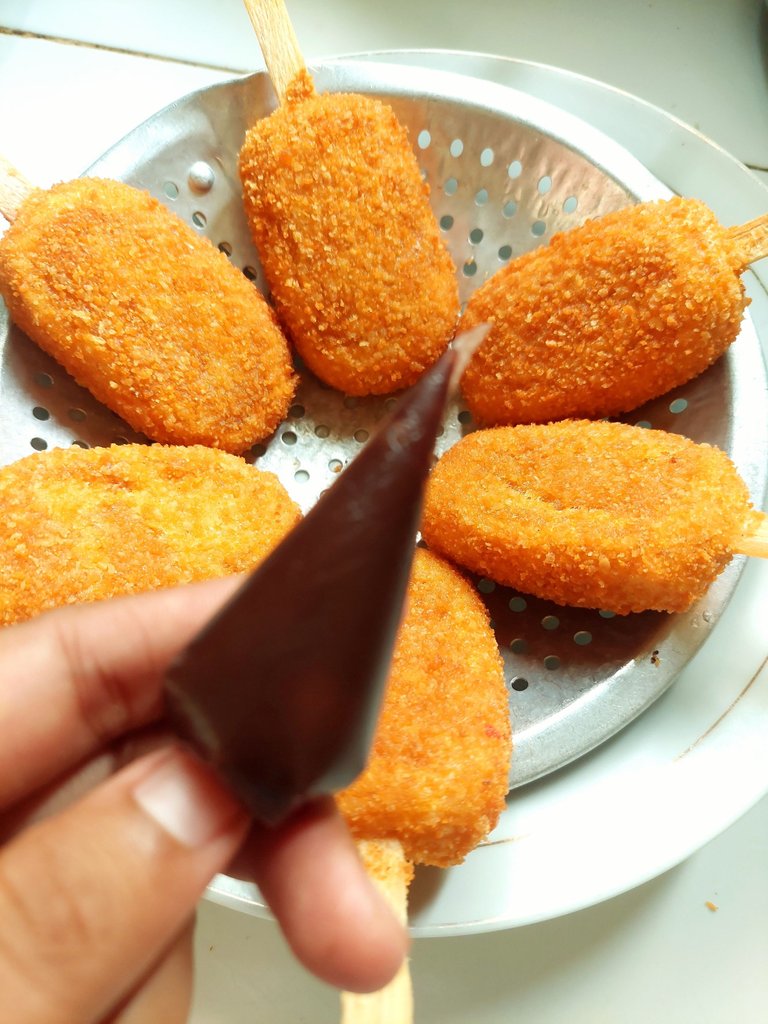 ---
---
---
---
Result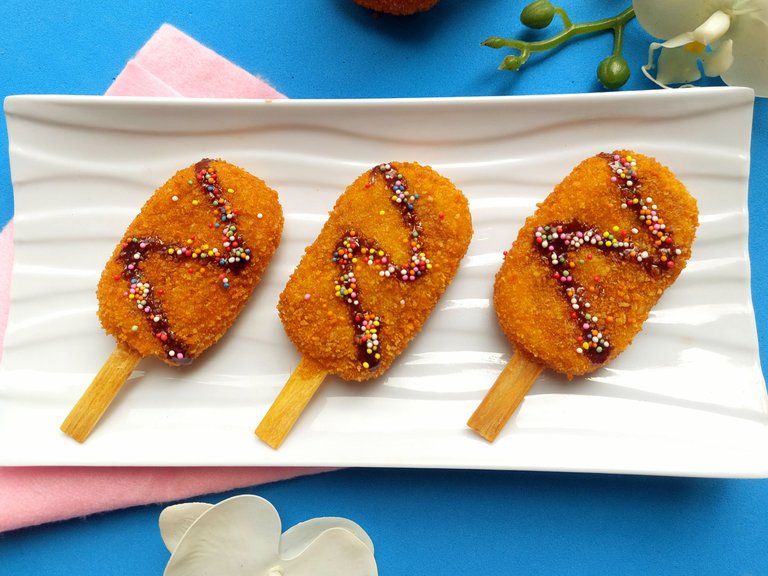 Hi vegan lovers, isn't this an interesting result for your child at home. Serve while warm in winter it will be very delicious.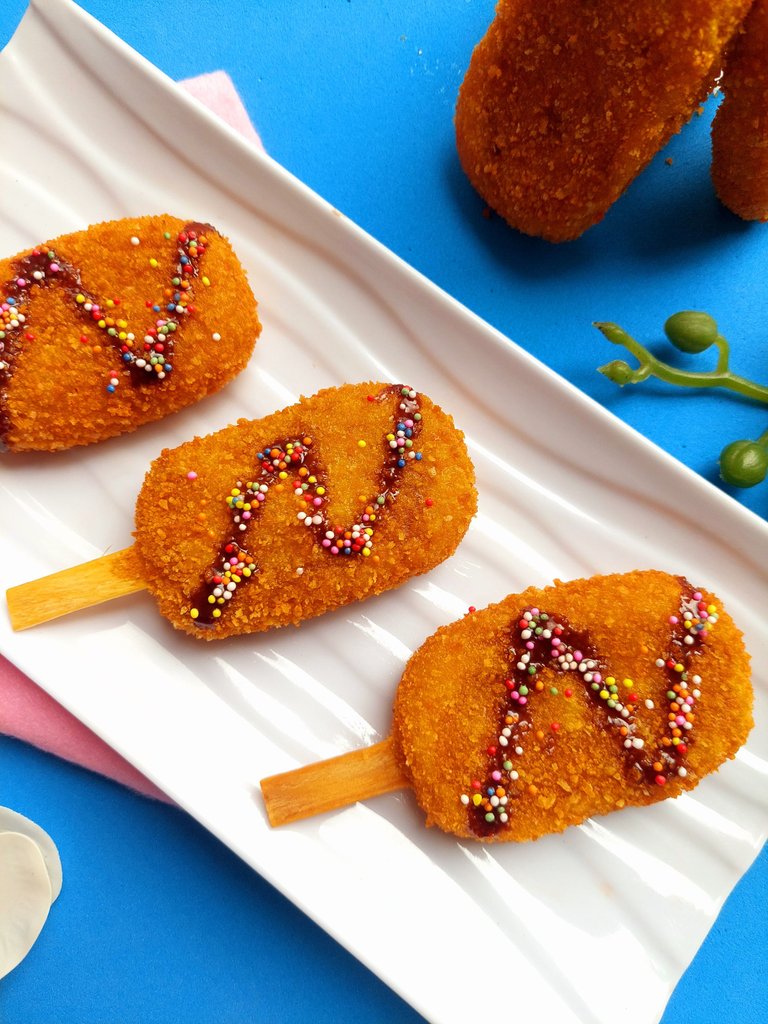 The result was totally beyond my expectations, juicy and crunchy on the outside and soft on the inside with mashed steamed sweet potato. In my opinion, this is a mandatory snack that you must prepare for your child at home. So, if you don't like it fried, you can also grill it to avoid using oil. Enjoy trying the recipe again at home.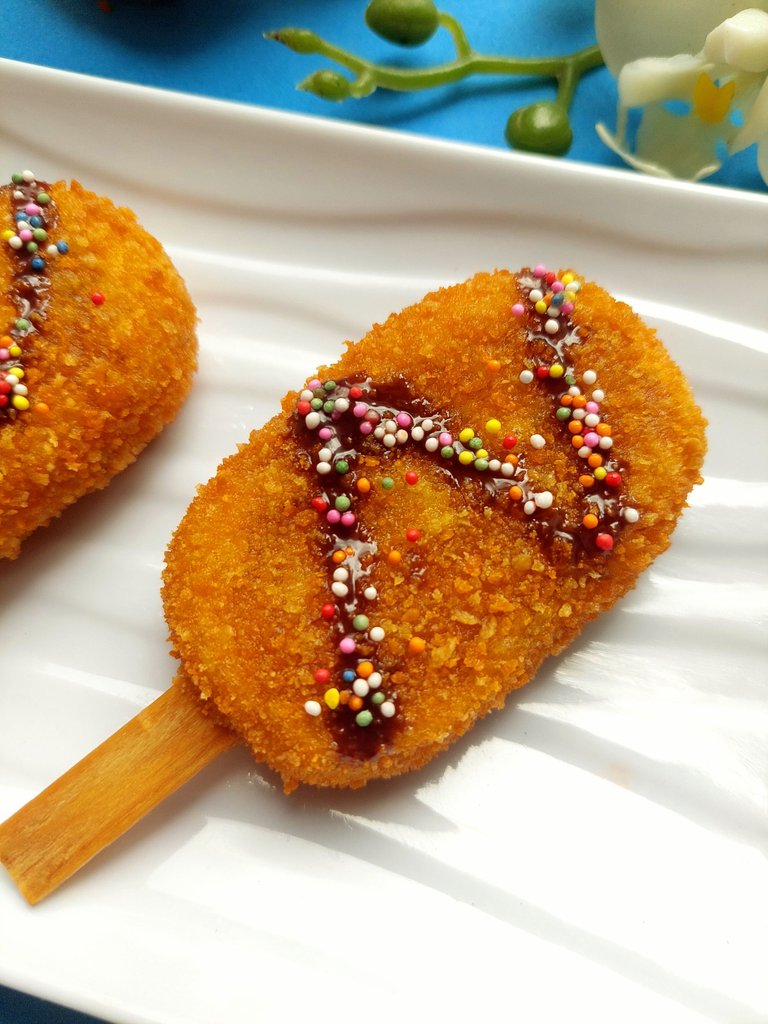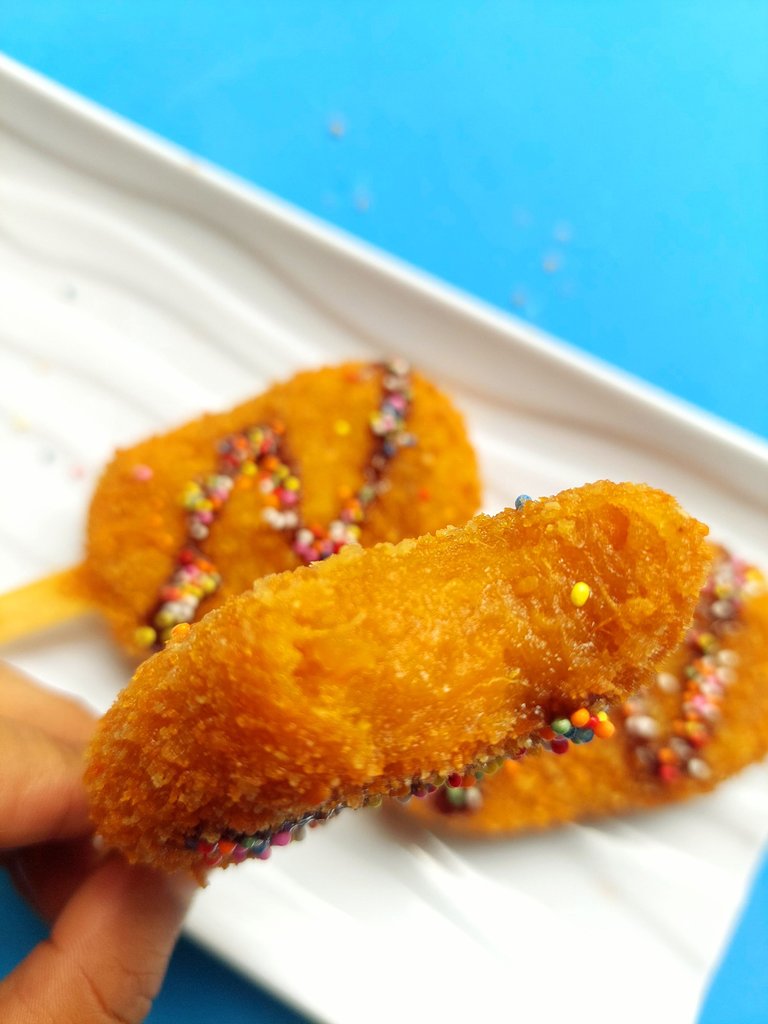 ---
---
---
---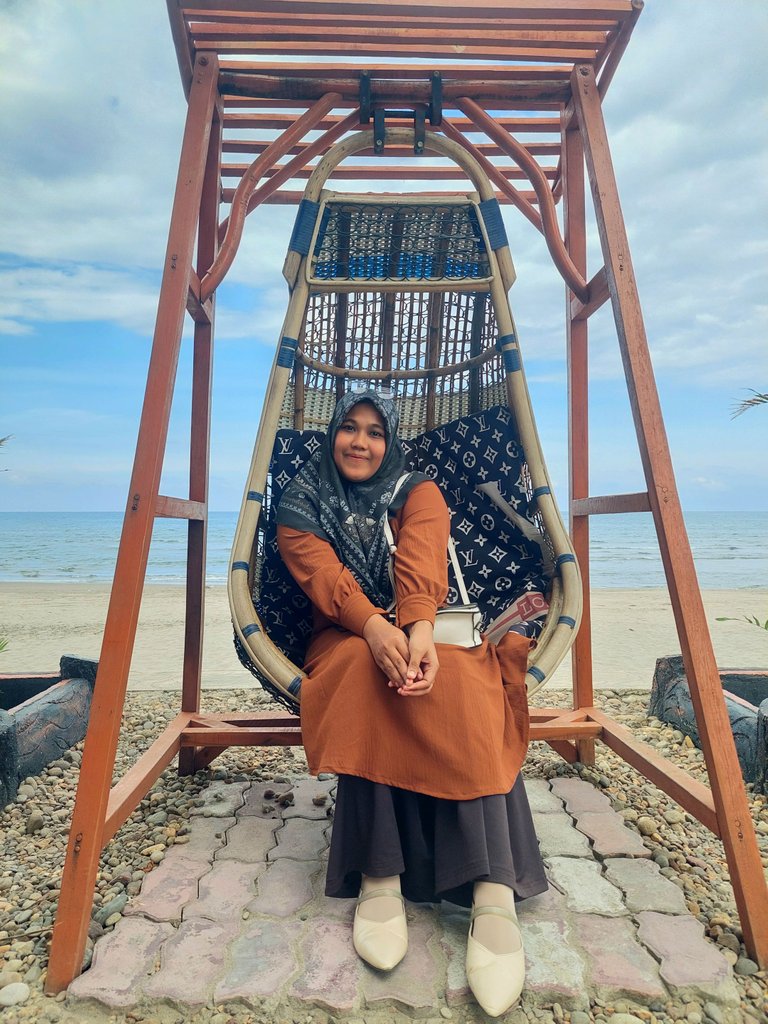 About The Author
A woman, firm and stubborn who is called "Nurul", born in July 1993, comes from Indonesia, Aceh province. My daily activity is work.
Besides working, I have several hobbies, namely reading, writing, cooking, gardening, making crafts, and traveling. From this hobby of mine, I will develop some inspiring content for all of you. I am also very happy to discuss positive new things with all of you.
---
---
---
Hi Readers and Hivers, Thank you for reading and visiting my posts which are 100% copyrighted by myself, my own content, writings and photos, taken with the Samsung Galaxy A72 Smartphone.
See you in the next post
---
---
---
---
---