Green peas cream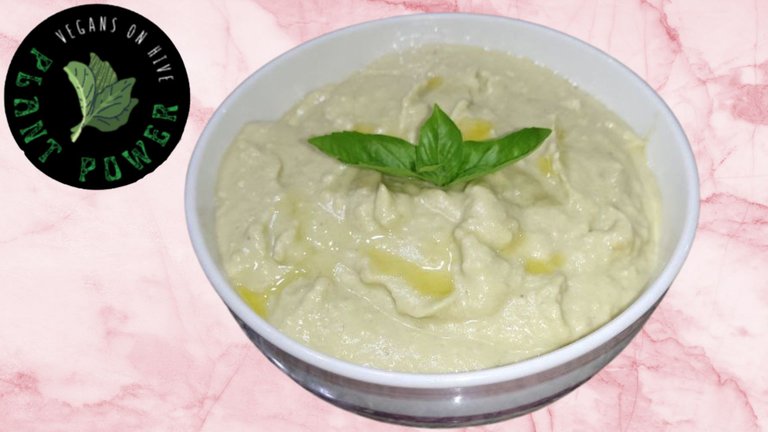 A vegan spread that has the versatility to be the star of a dinner party or the perfect accompaniment to any dish. I have used it for gatherings where I serve it with cookies and served it as a side dish at dinners, where it adds color to the table and dresses the other dishes served.
It is straightforward to make, and its practicality is the key so that this creme can be present at any event.
I prepare small quantities so that everyone asks for more... hehehe I take 200gr of green peas and cook them in the pressure cooker, with half a liter of water in a cycle for grains, and they are almost ready.
I let them rest and when they are warm I put them in the food processor, there I add the 3 cloves of garlic, the olive oil, and the salt.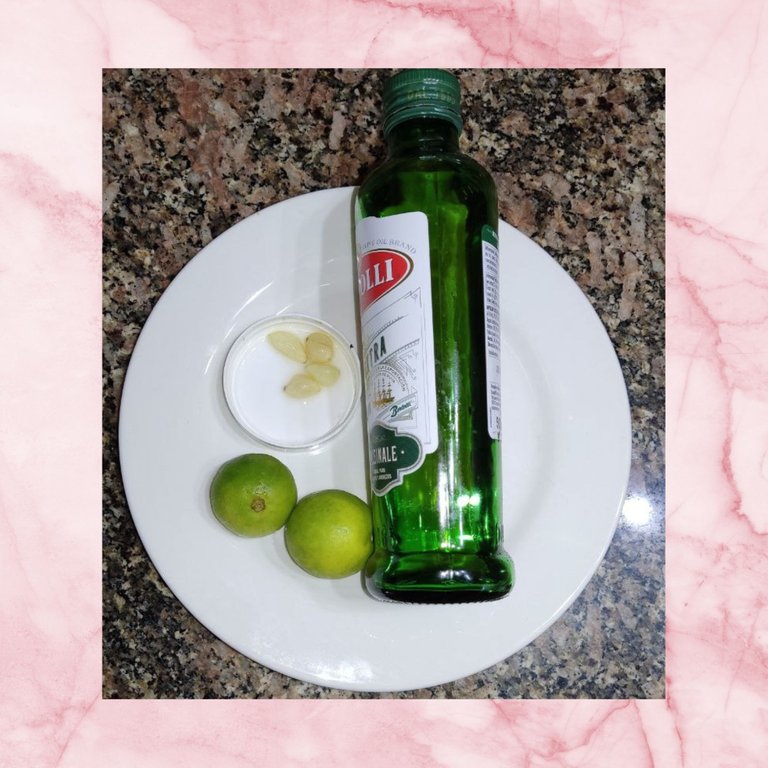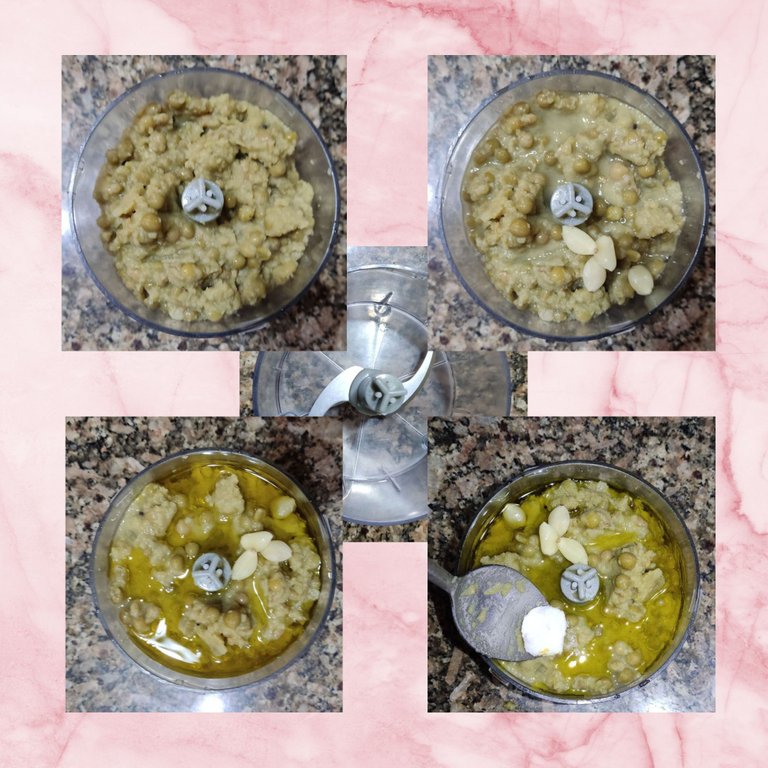 Then process for 1 minute, note in the image, that it changes color, it becomes clearer, in the end, it is when it is well emulsified.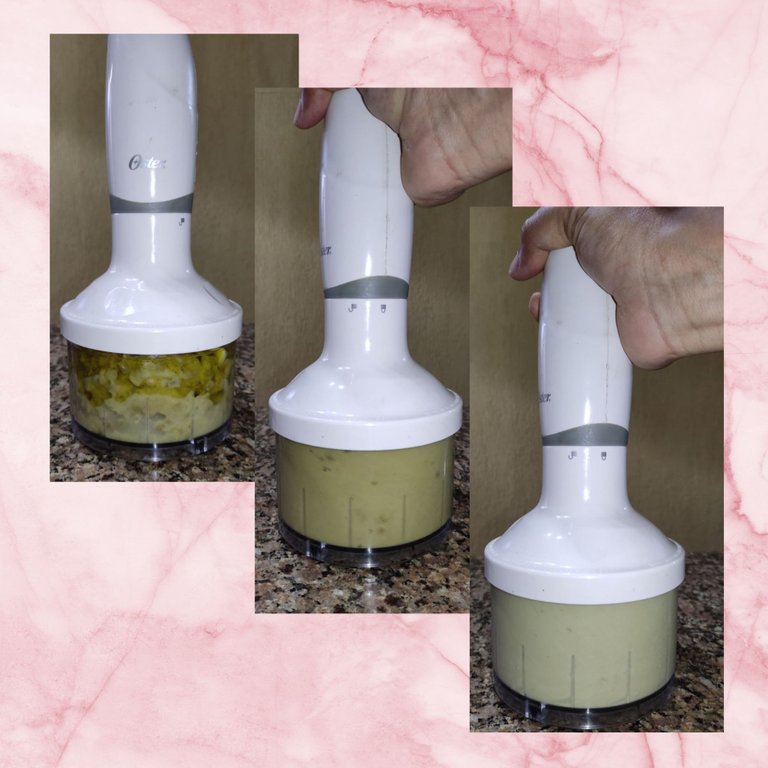 And ready, I serve it in a bowl and then garnish it with a few drops of olive oil and some green leaves.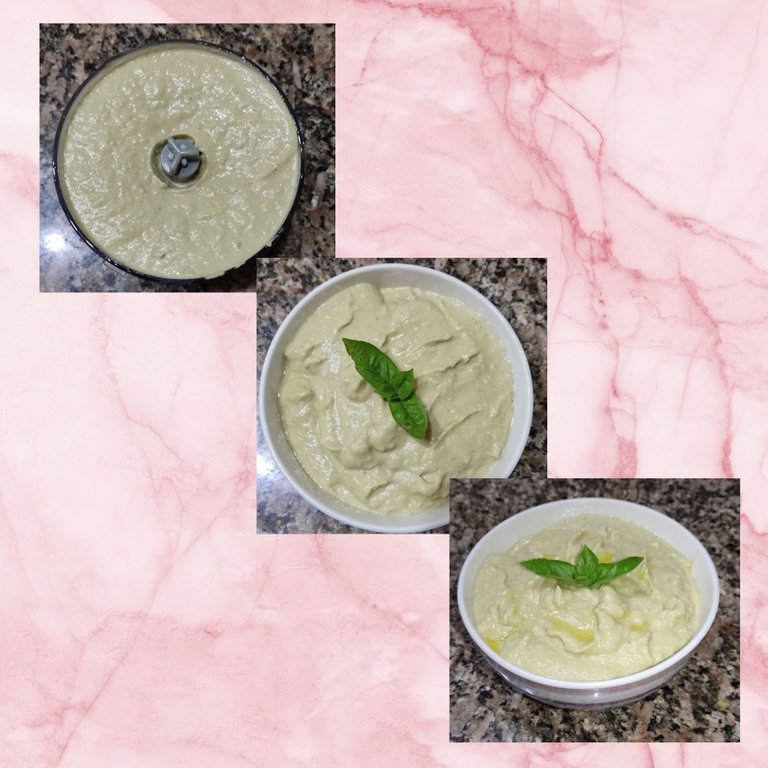 It is delicious, and everyone is delighted with it.
The photos were taken with my POCO X3 phone, and the editing was done in the Canva app.
---
---