Mango & Jackfruit Fair
Hello everyone! Hoping all of you are well. It's Wednesday. Keep calm and be naughty😃 it's only two more days until the weekend.
On last Sunday I went to a Mango and jackfruit fair in banaglore at the LALBAGH BOTANICAL GARDEN. There are many varieties of mangoes, like Dashahari, Alphonso, langada and sugar baby etc will be available at discounted price. There are 4 to 5 varieties of jackfruit too.
Since many years the farmers has been organizing this fair for seasonal fruits. It will provide a good market for the farmers. The farmers will give the information regarding farming practices, graftings,ripening and processing during the fair.
It was shown in the news channel few days back that the mango production has been not good in the state but the quality of fruit has not been affected too much. So the Minister urged the public to support mango farmers by buying fruit at the fair.
We also went to the fair on Sunday. Just have a look of the fair.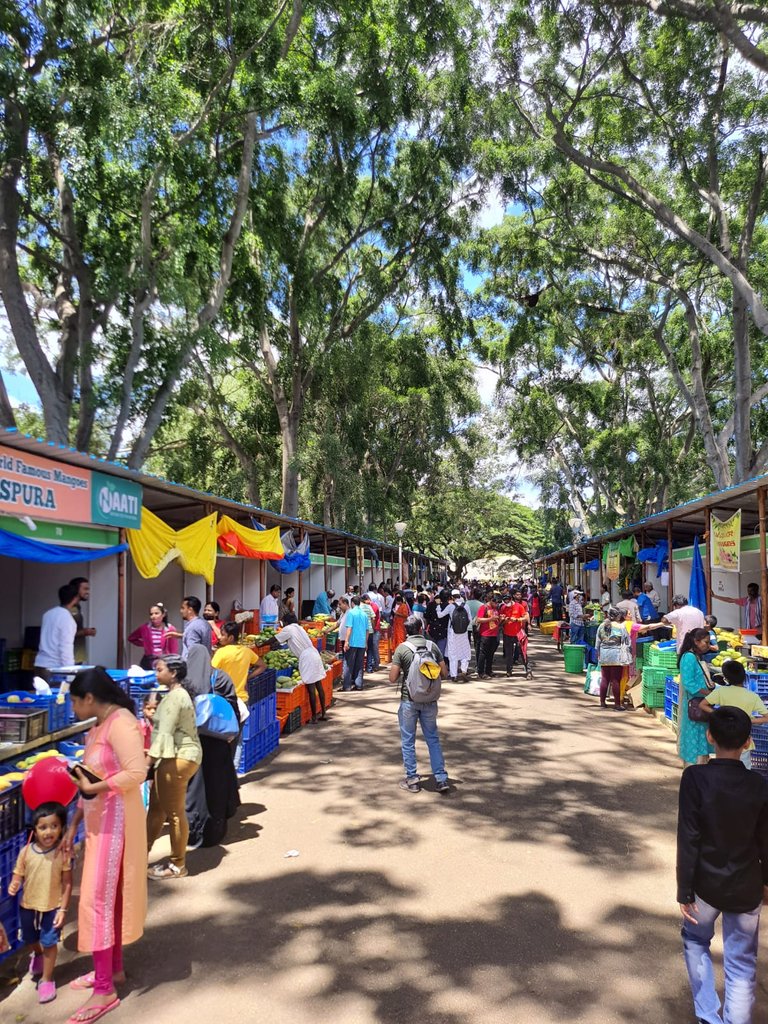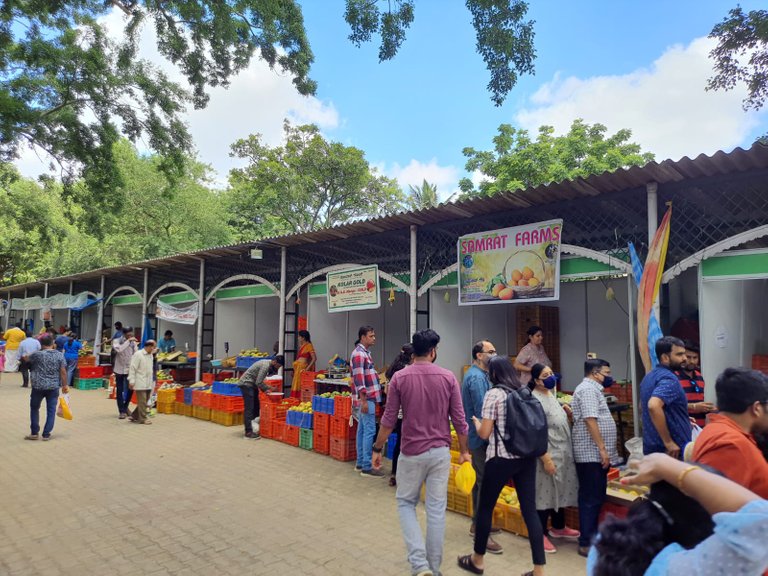 Alphonso/badami called as the king of mangoes. It is very sweet with fiber less pulp, and it is very expensive and one of the best varieties found in india. We can purchase this mangoes at minimum price of 100 to 250 kilo and some 450 per dozen.( depends on the quality)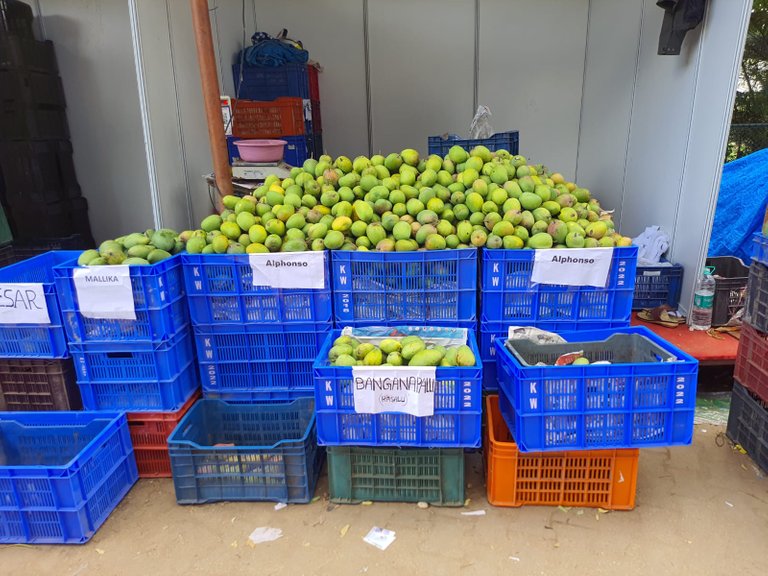 This is unripe Alphonso. It will take 4 to 5 days to ripe naturally. The most interesting thing of this mango is, this will not get rotten minimum 1 week without keeping in the freeze.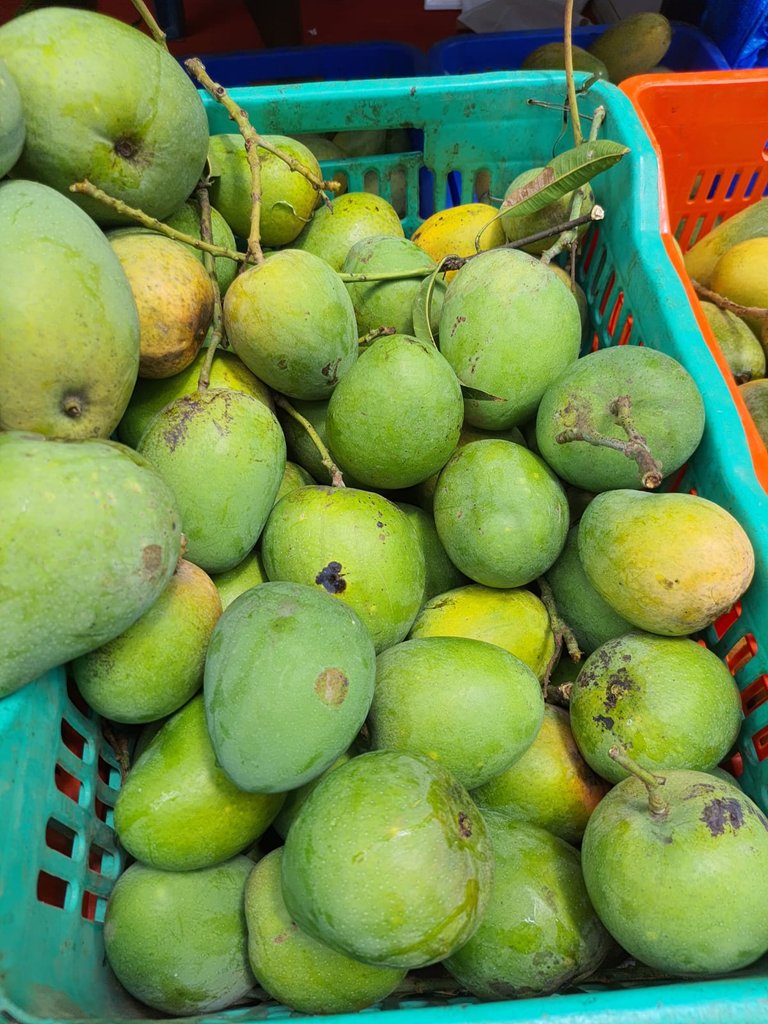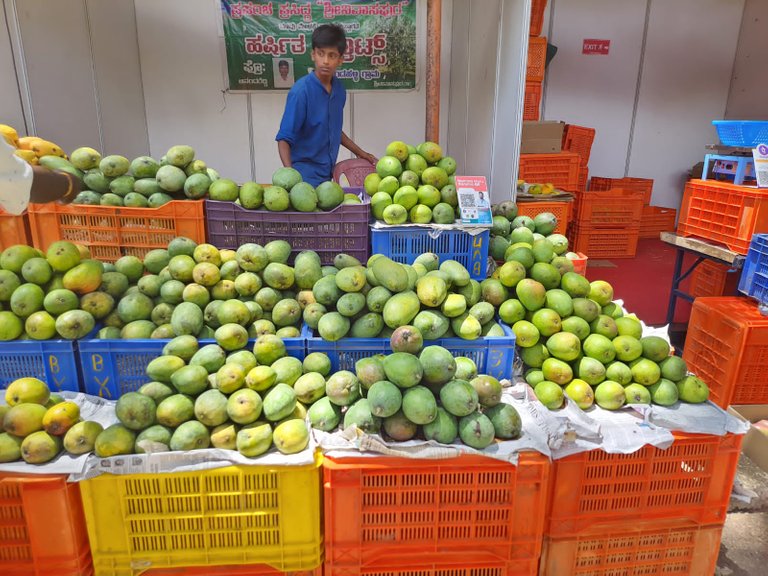 Mysore Malgoa mango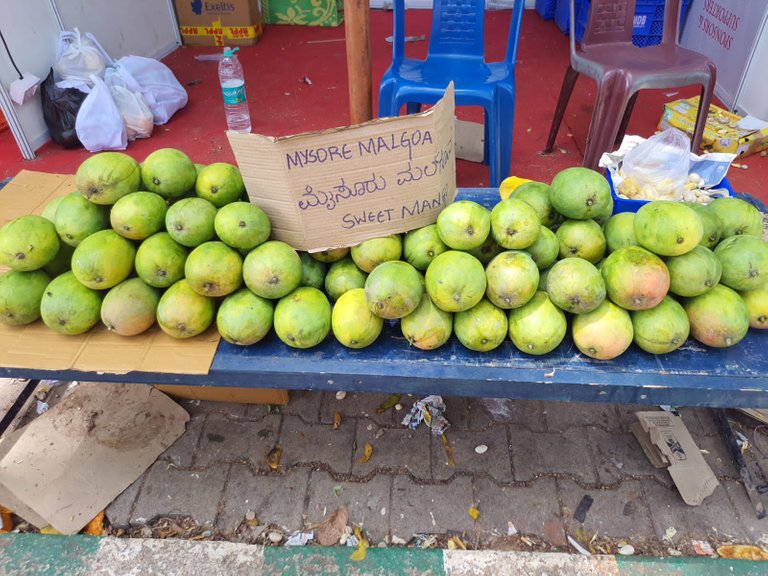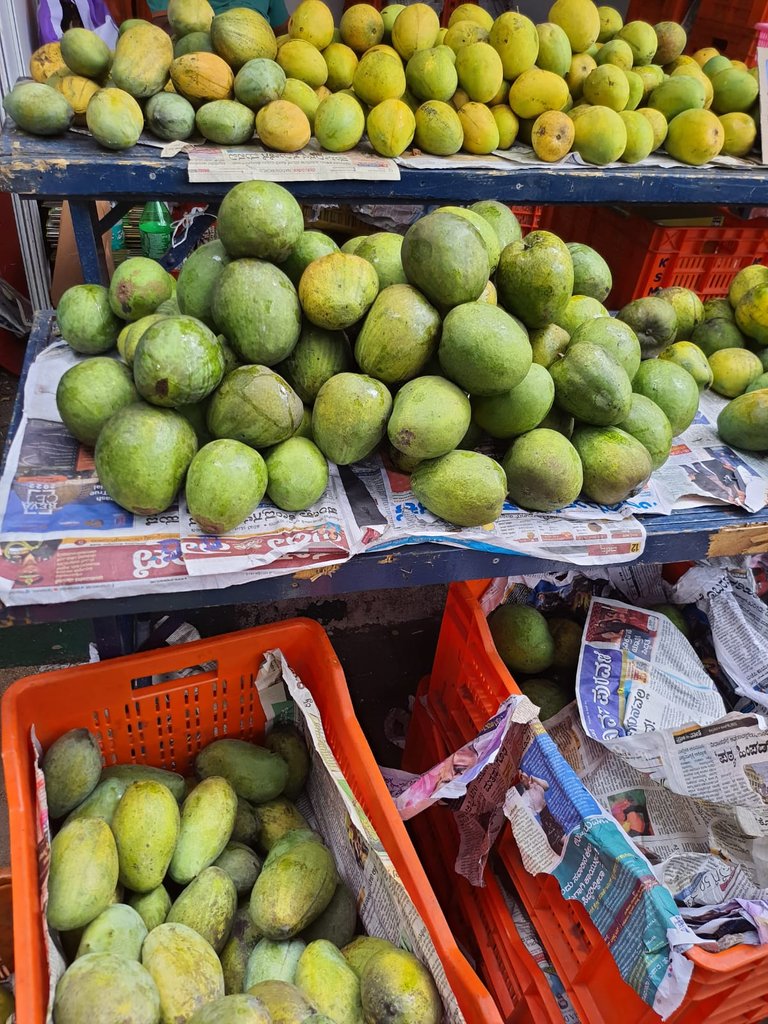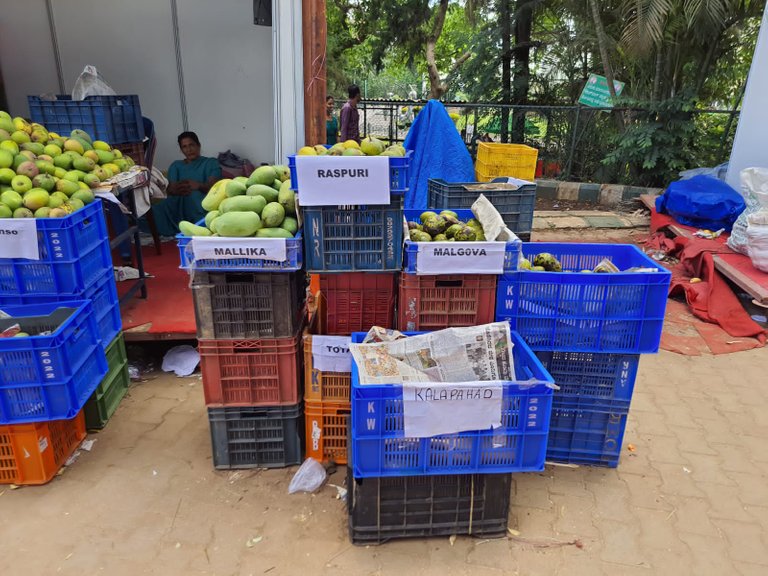 Raspuri Mango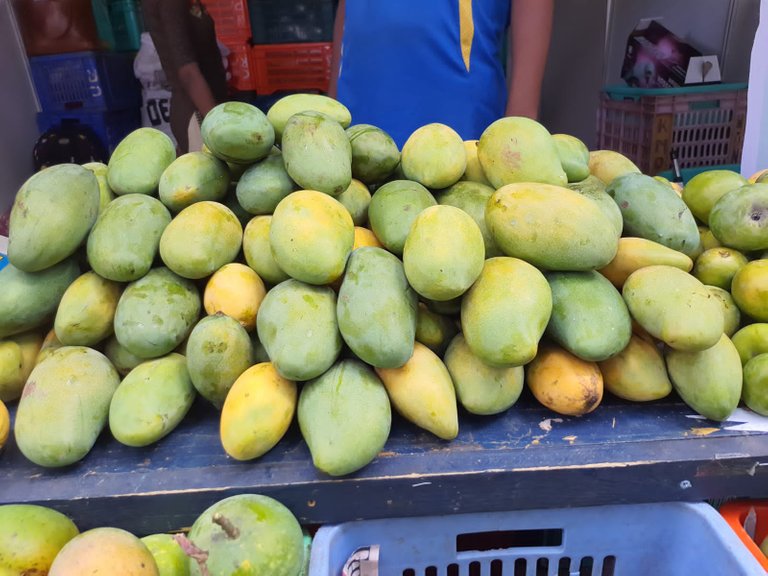 Mango stall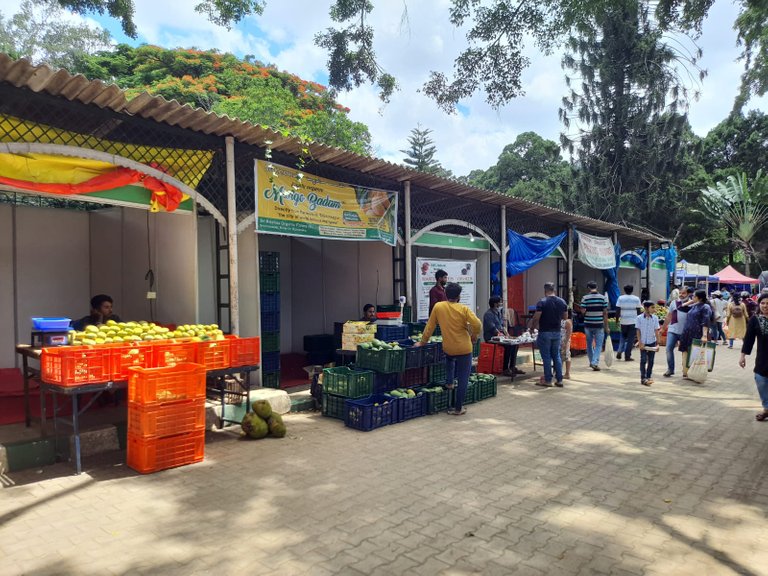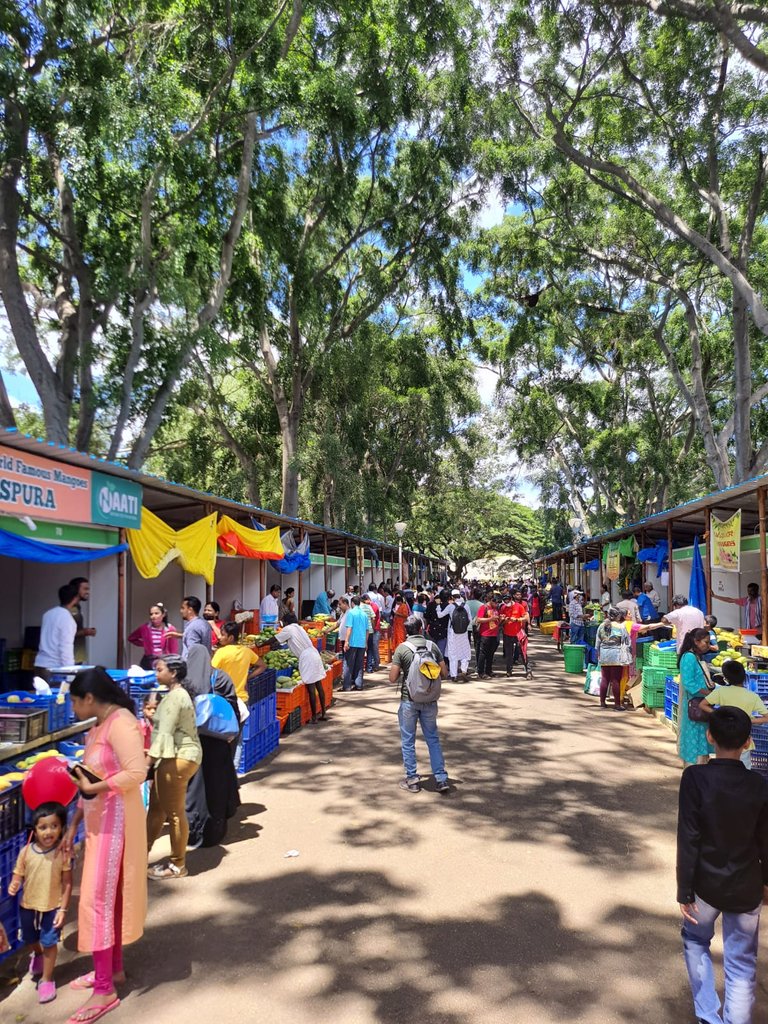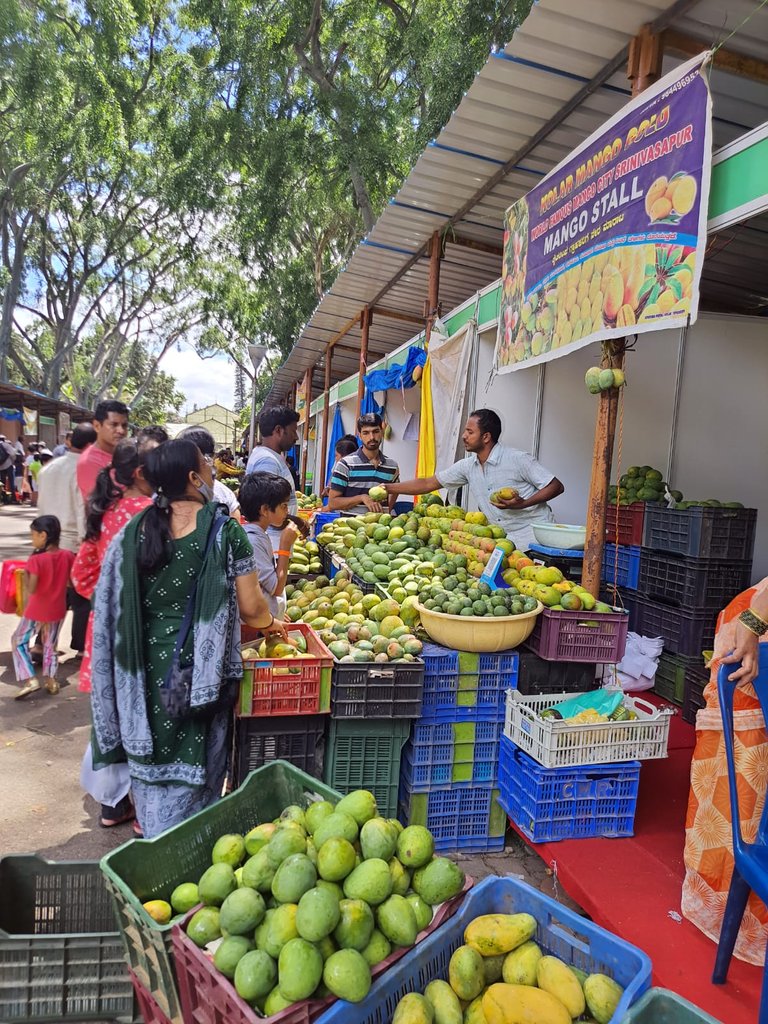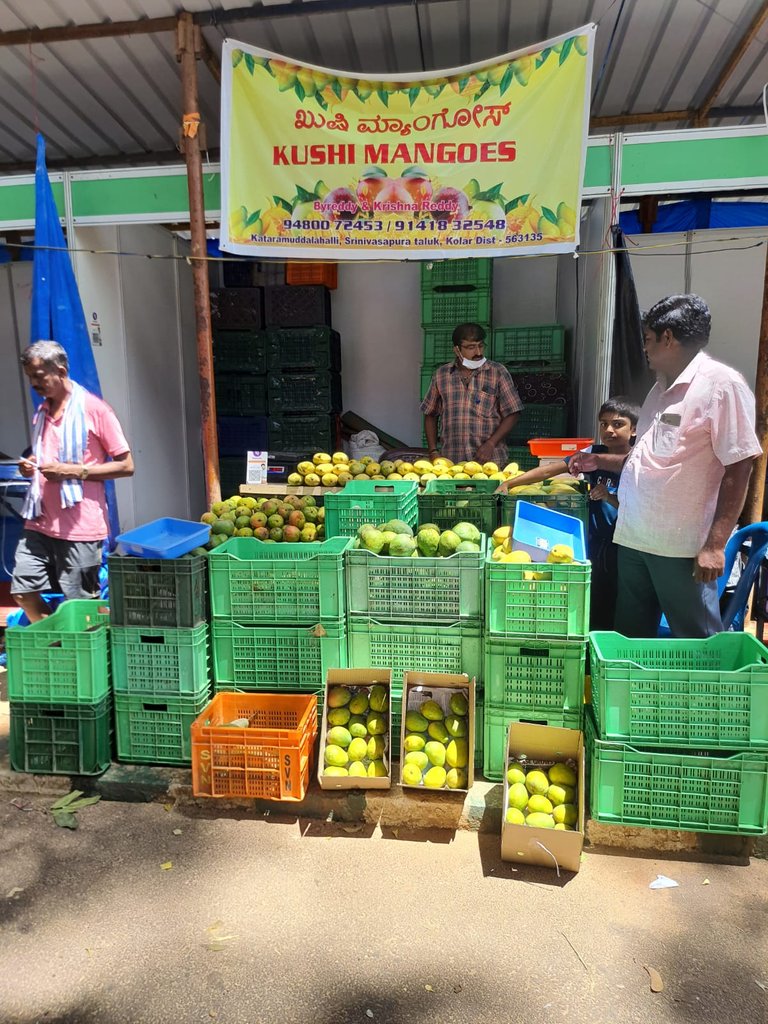 Apple magoes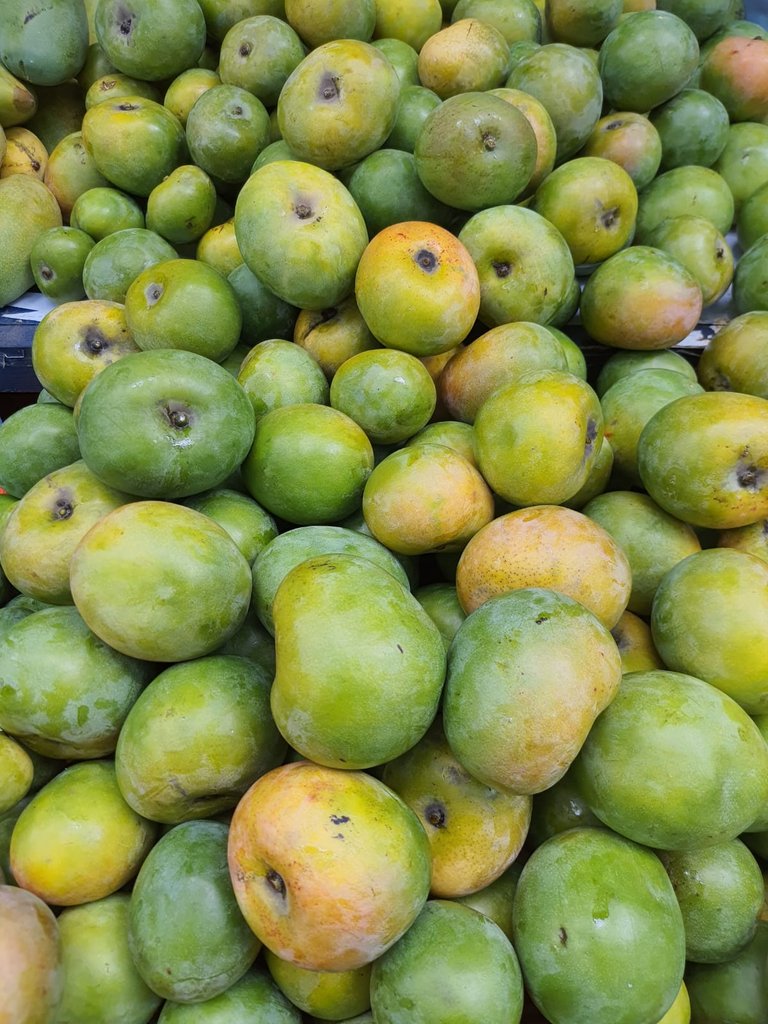 Mysore Malgoa mangoes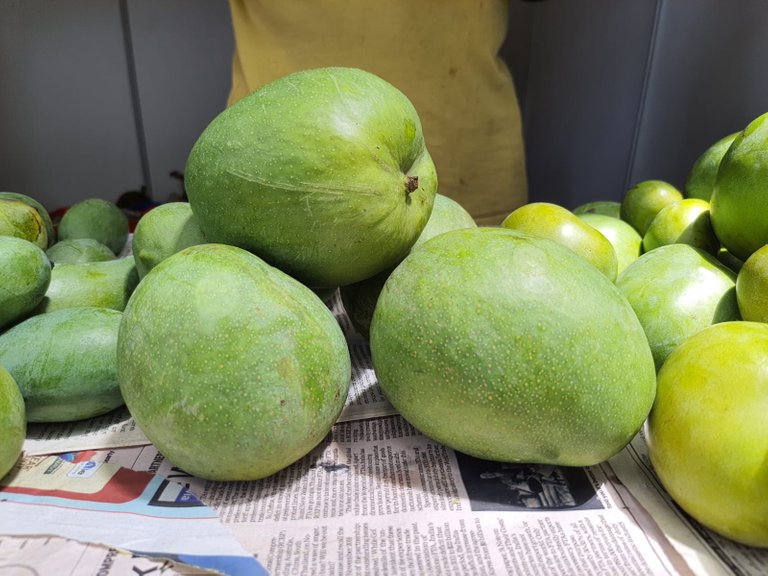 Mallika Mangoes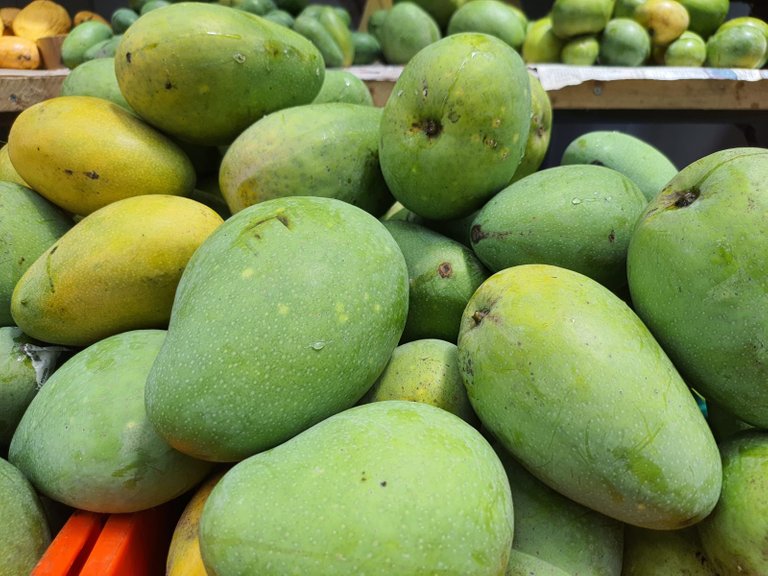 Sugar baby mango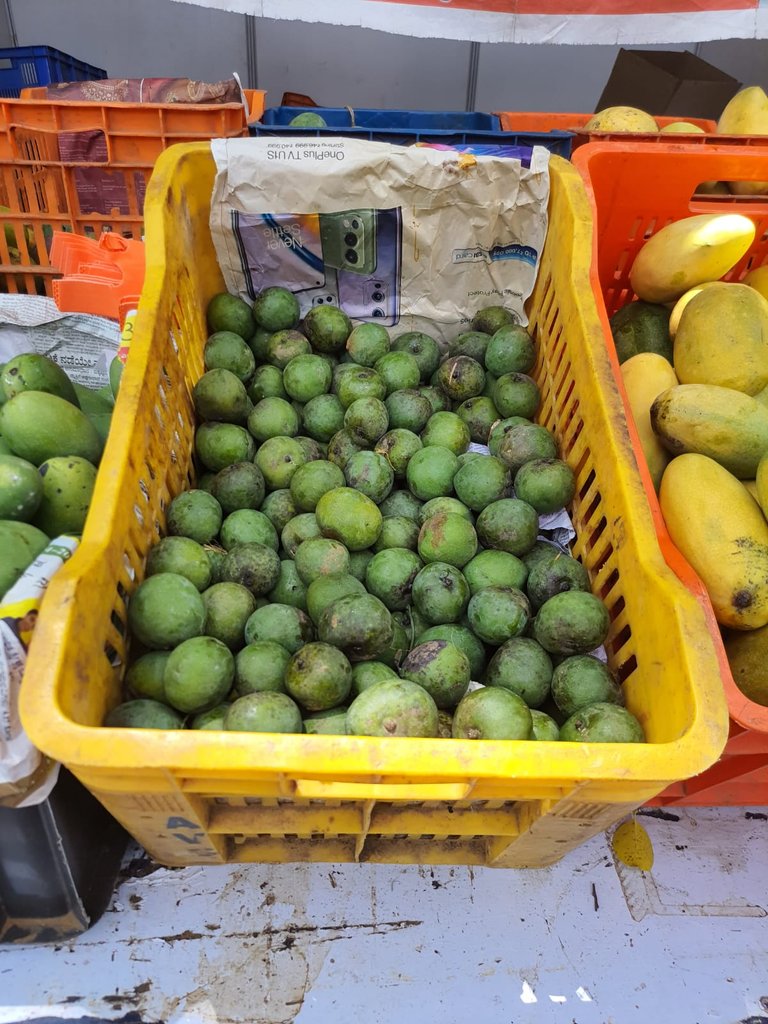 Bangannapalli mango and Totapuri Mango
Bangannapalli will be golden yellow in color and totapuri will be like parrot shape green and red from the tip.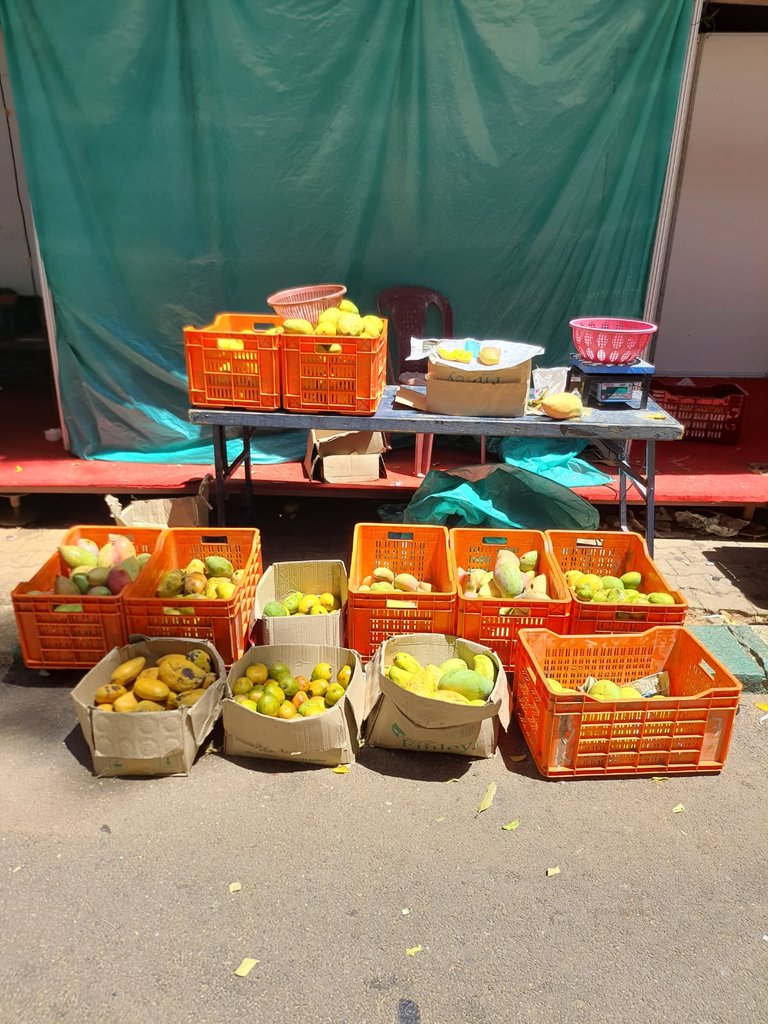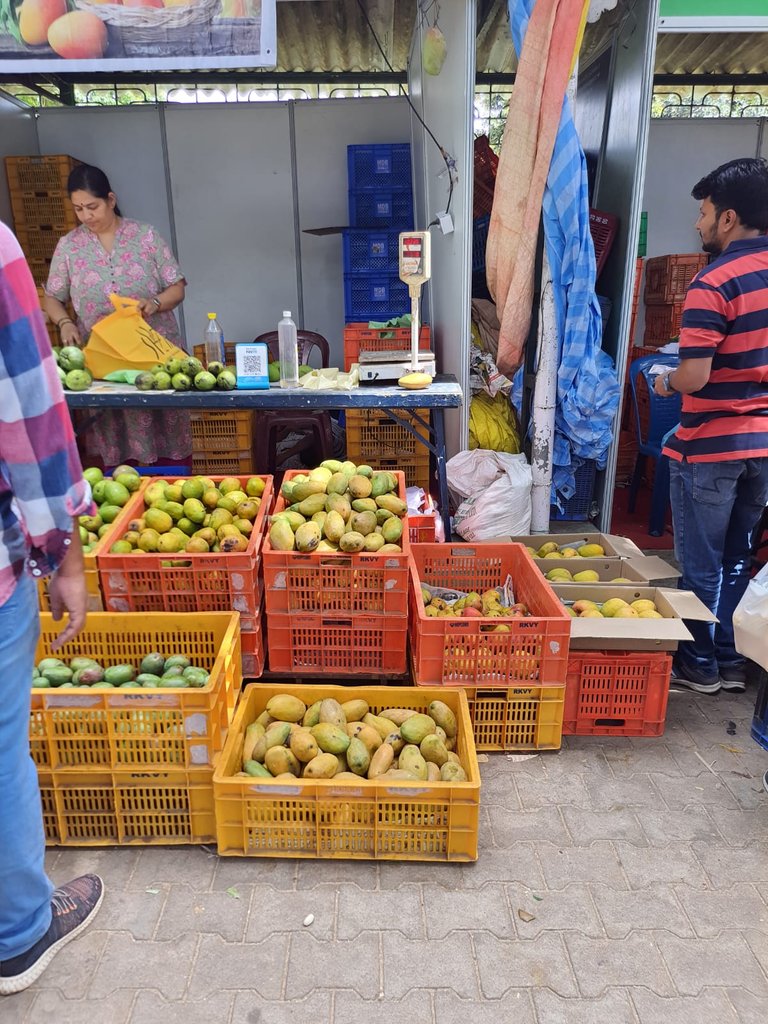 We spotted the pink dragon fruit also. I never saw it before. I have seen the white flesh dragon fruit. But this was new one to me.
This fruit also called Red Pithaya, due to its red flesh.
The farmer told us that it is good fruit for skin, healty eyes and blood. The red variety also used to make delicious wine.
It is more juicer and can be more tastier than white flesh dragon fruit.
So we decided to taste it and trust me it was more delicious than the white one, so we purchased it for home. It was 150rs per kg. We got three dragon fruit in kg(1 big and 2 small)😀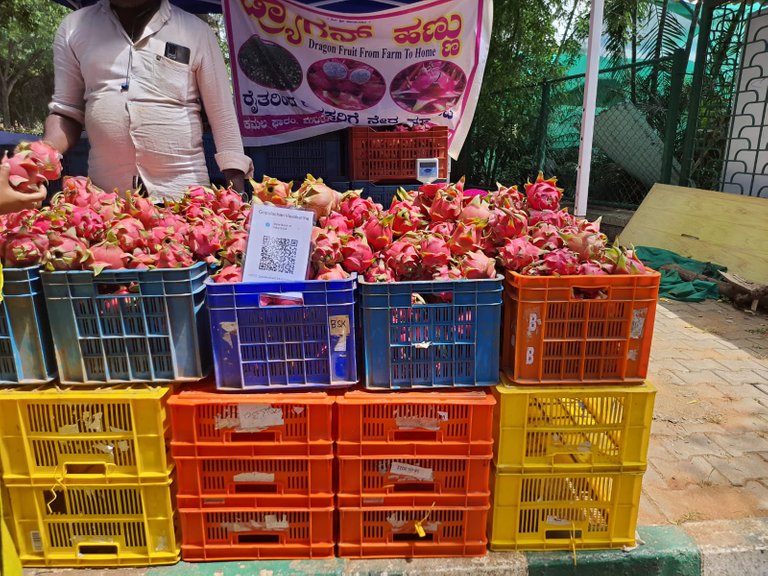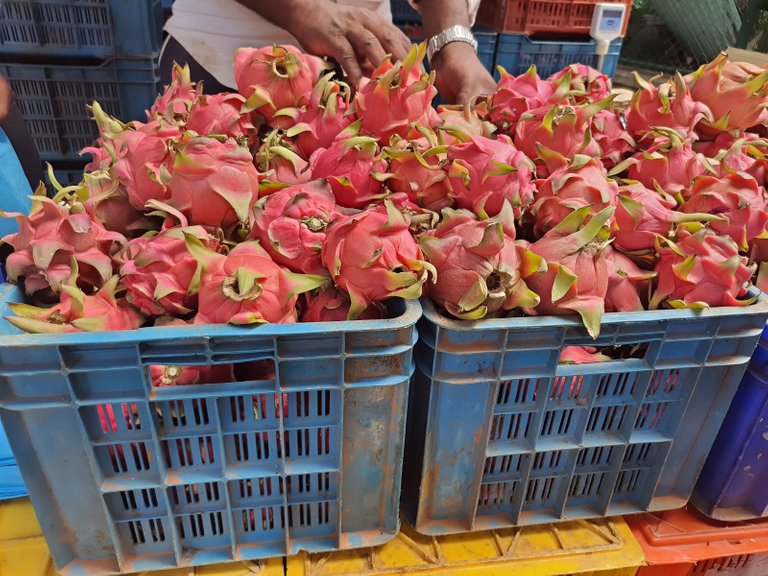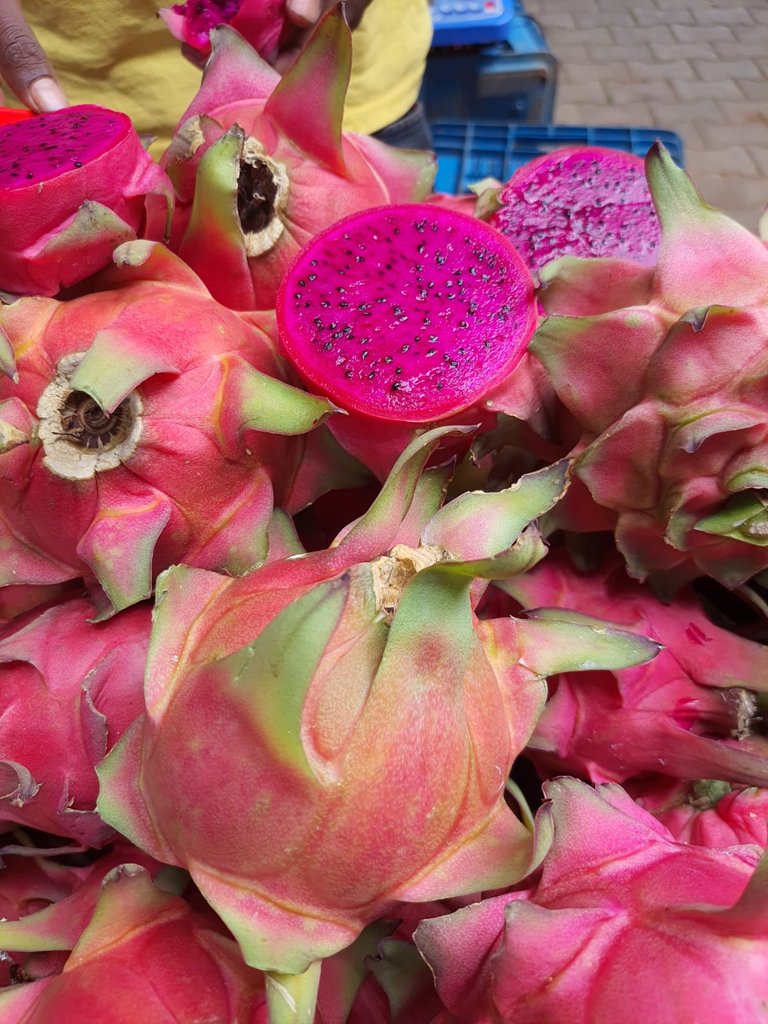 How juicy and pinkish it is😍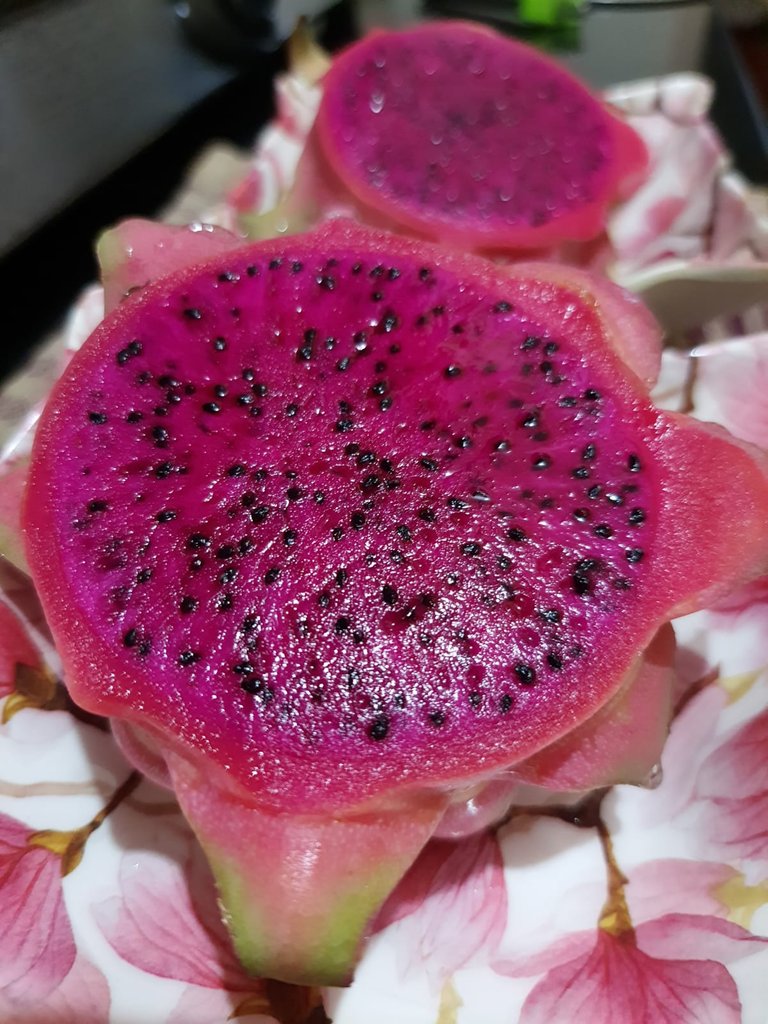 Now it's turn for alls favorite Jackfruits.
Jackfruit is a good source of fibre, so could help you feel fuller for a long time. It has a sweet flavour. My hubby likes it very much. So along with mangoes and dragon fruit we purchased this one too..
It is the largest tree born fruit in the world. You can eat raw or cooked in a variety of dishes.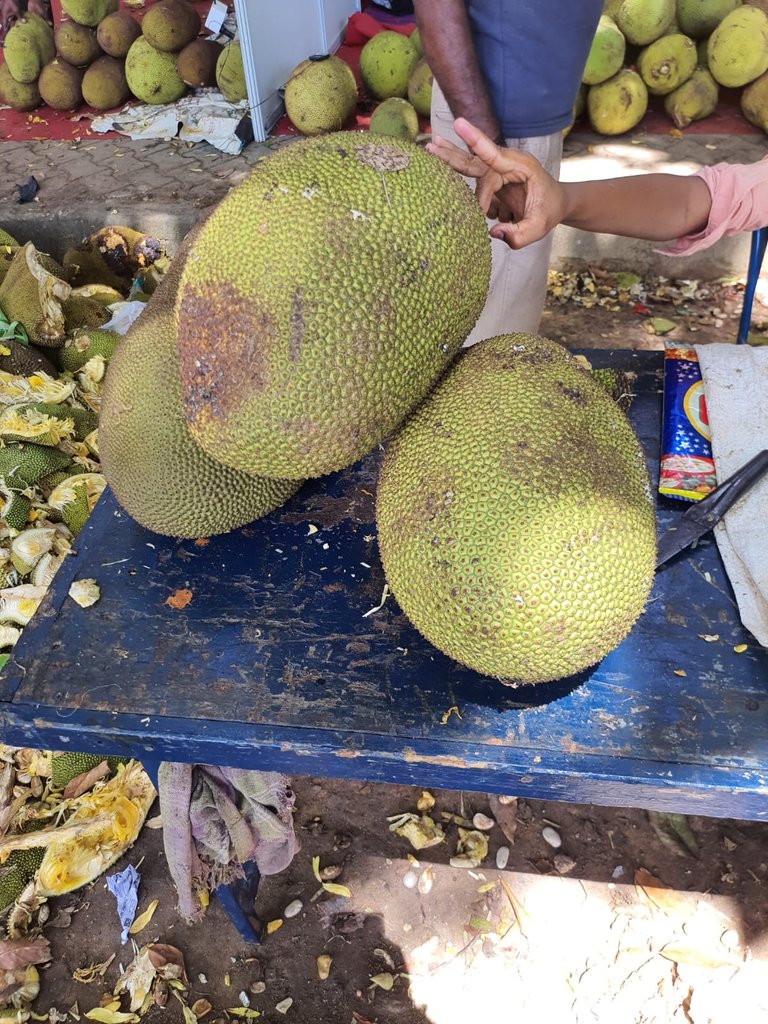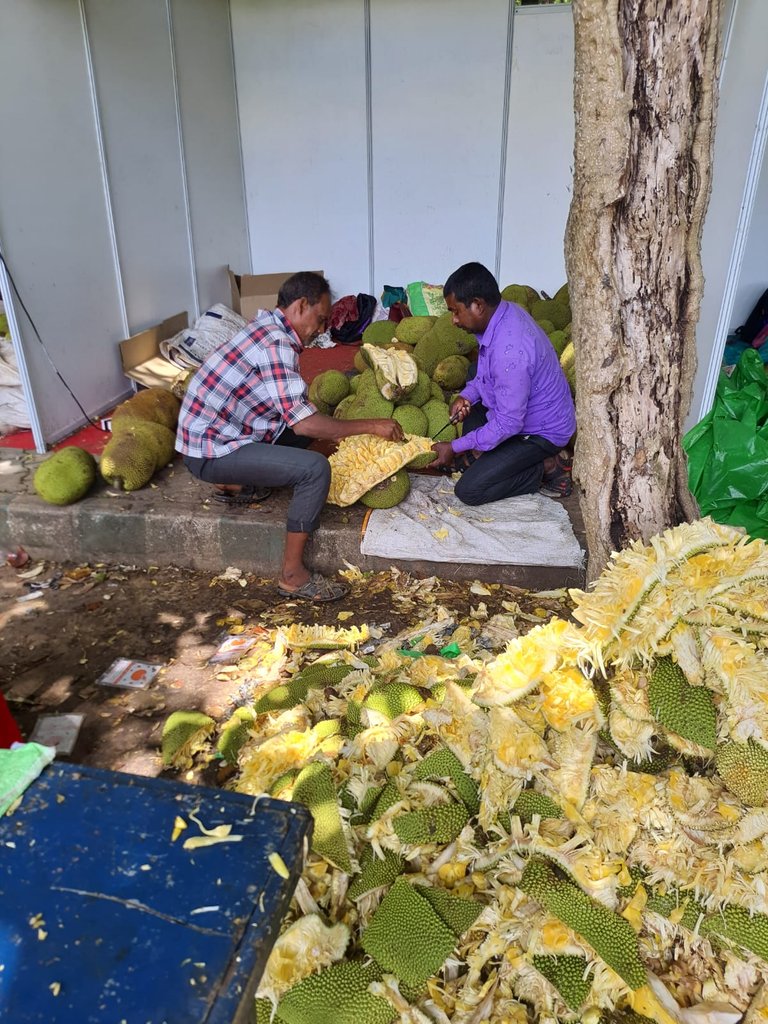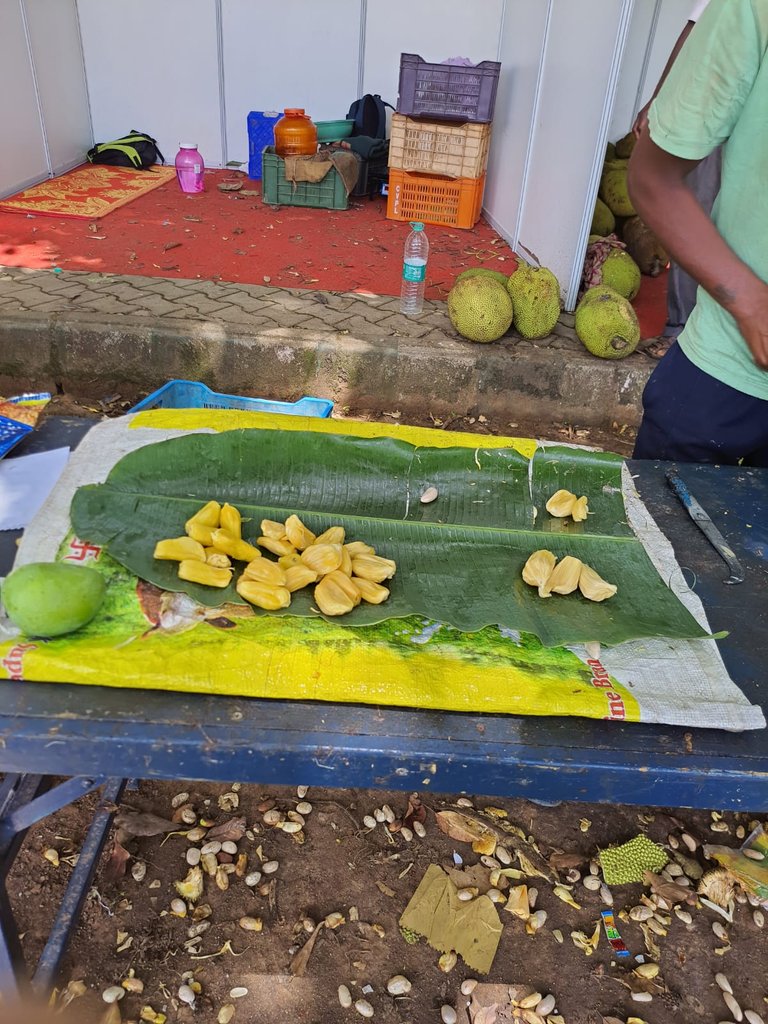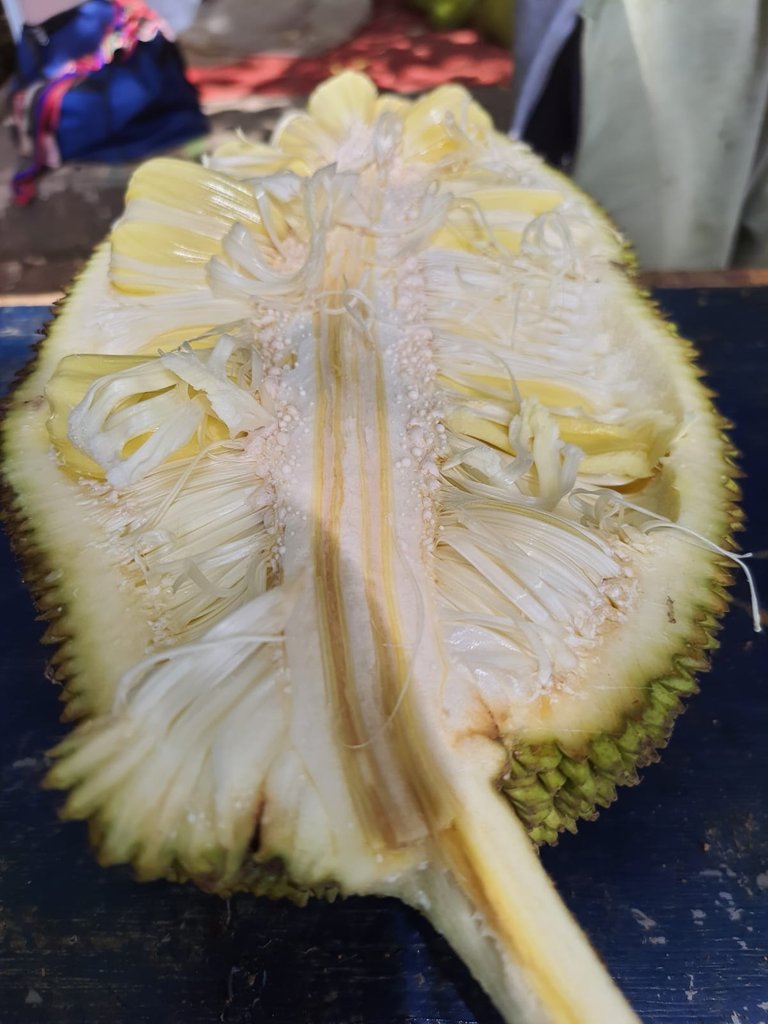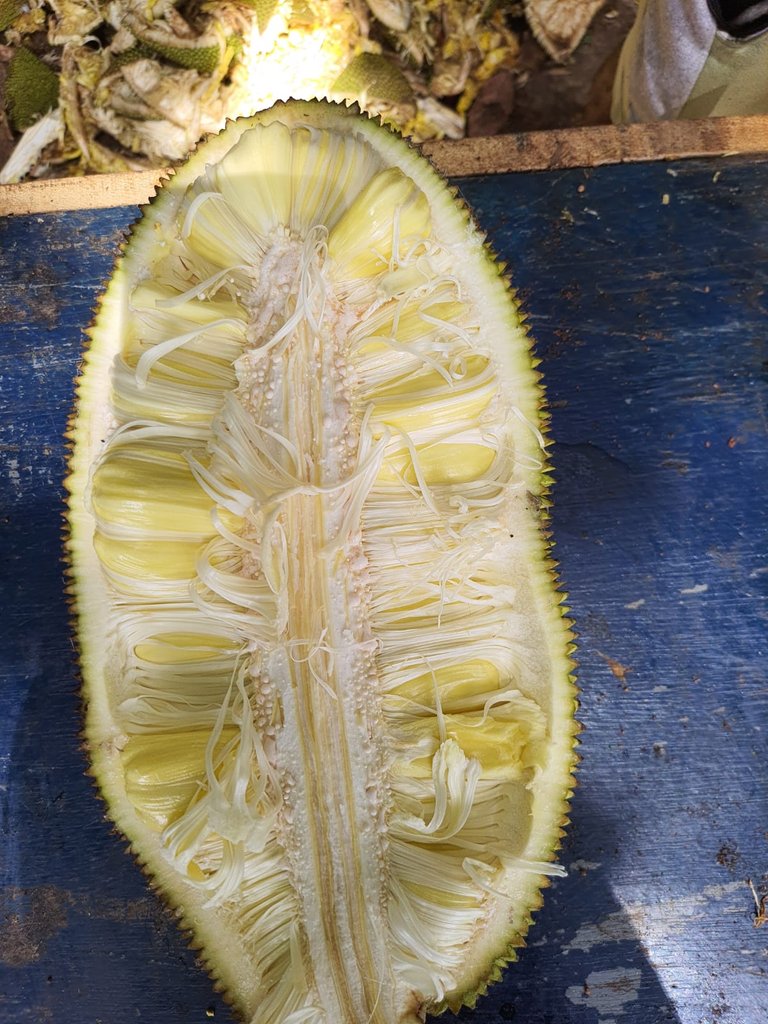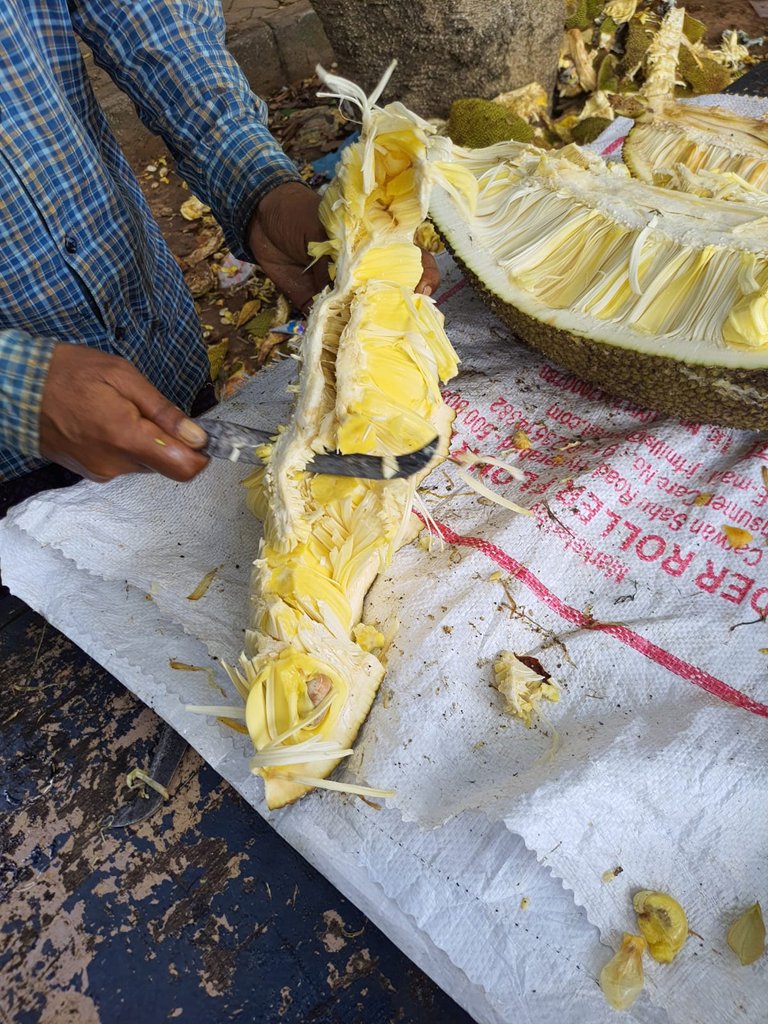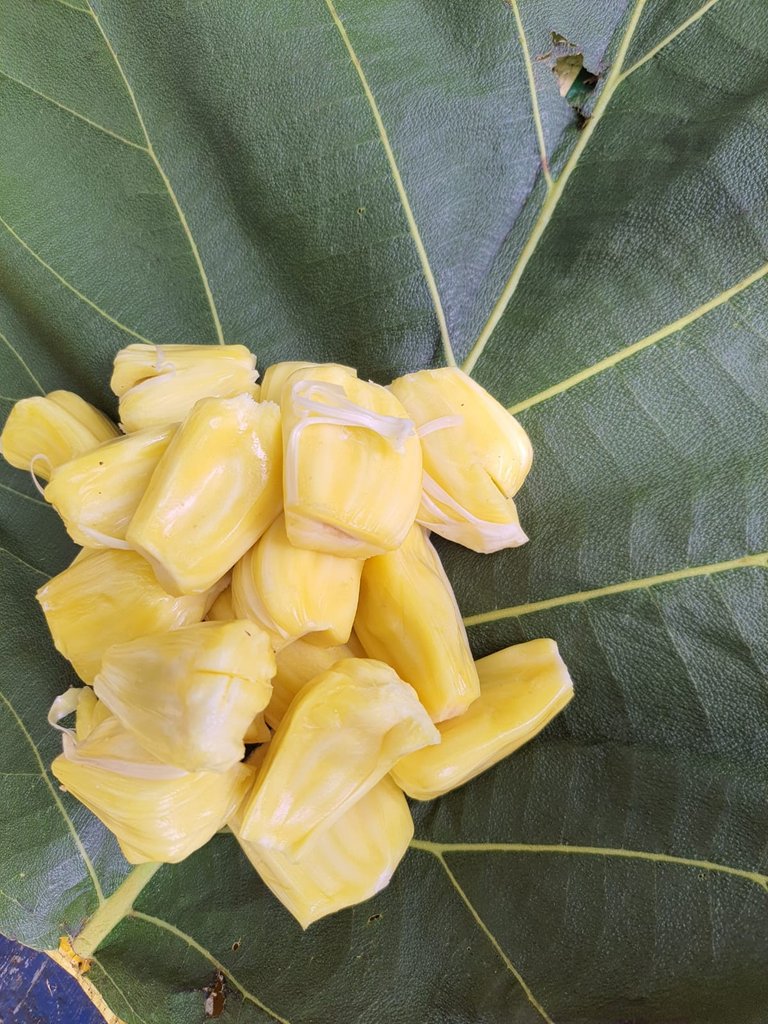 We purchased 12 pieces for 50rs. The whole jackfruit cost rs 250 to 350 per piece.(depend on the size)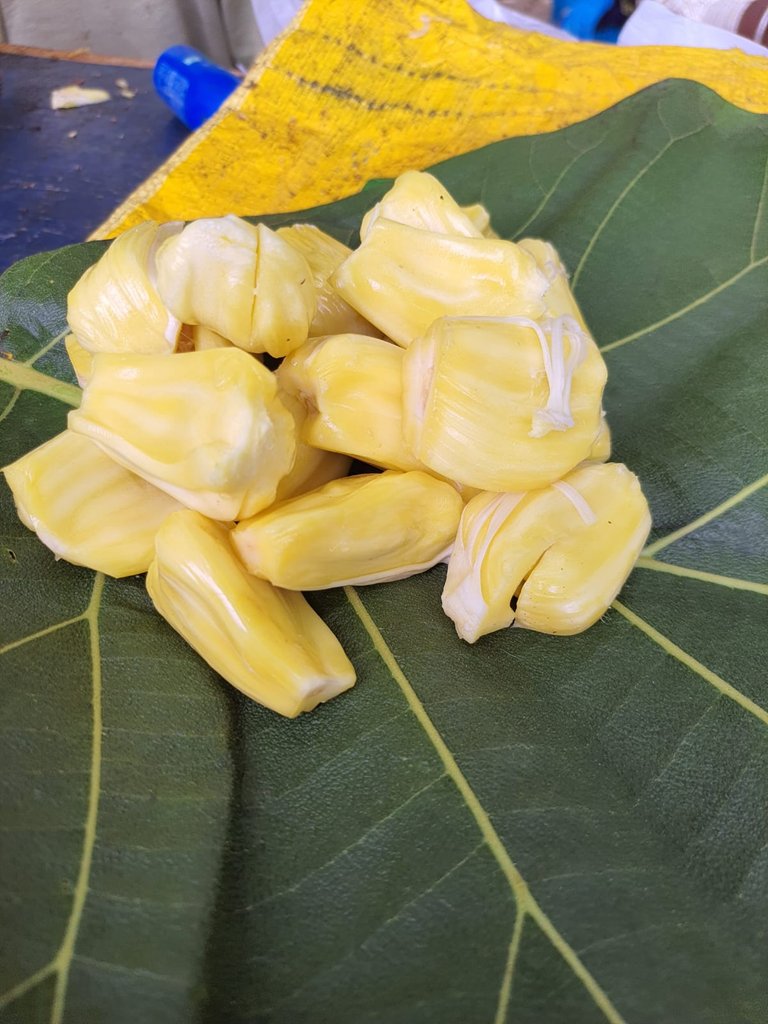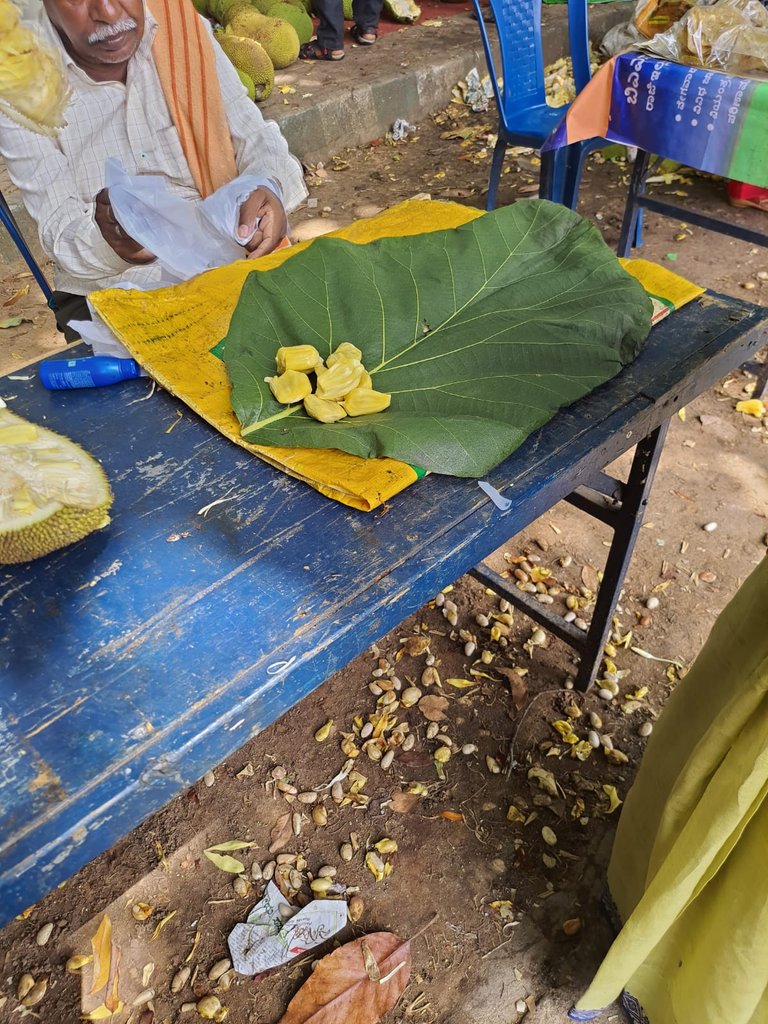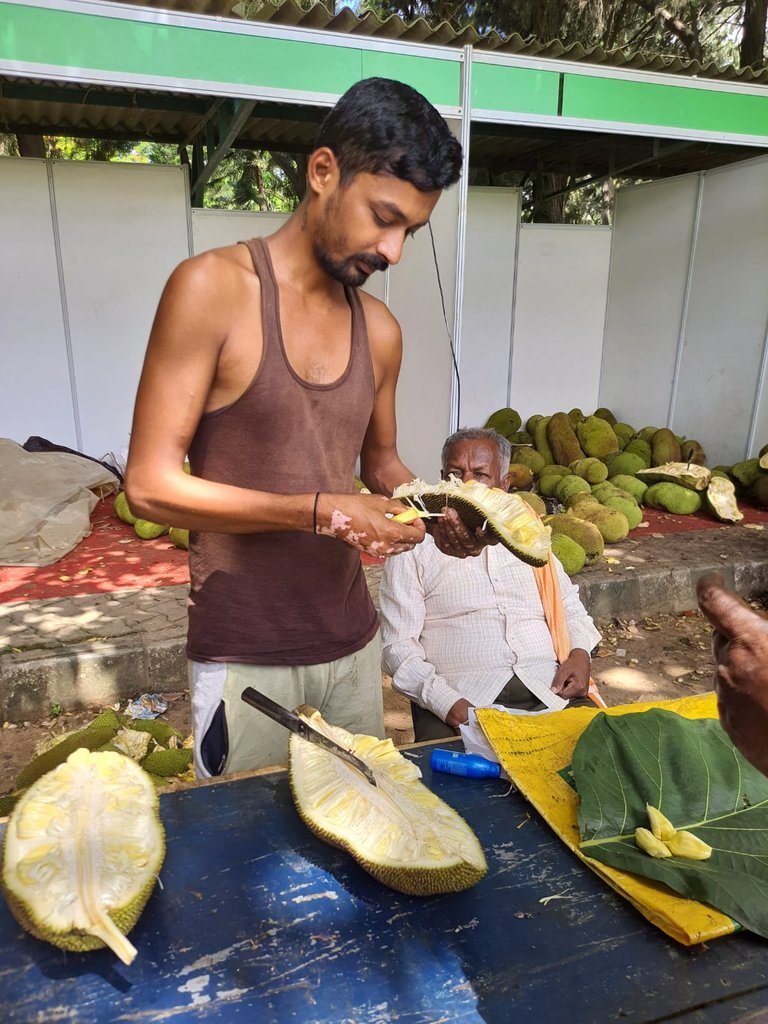 We spotted jackfruit tree there, the pic is not so clear.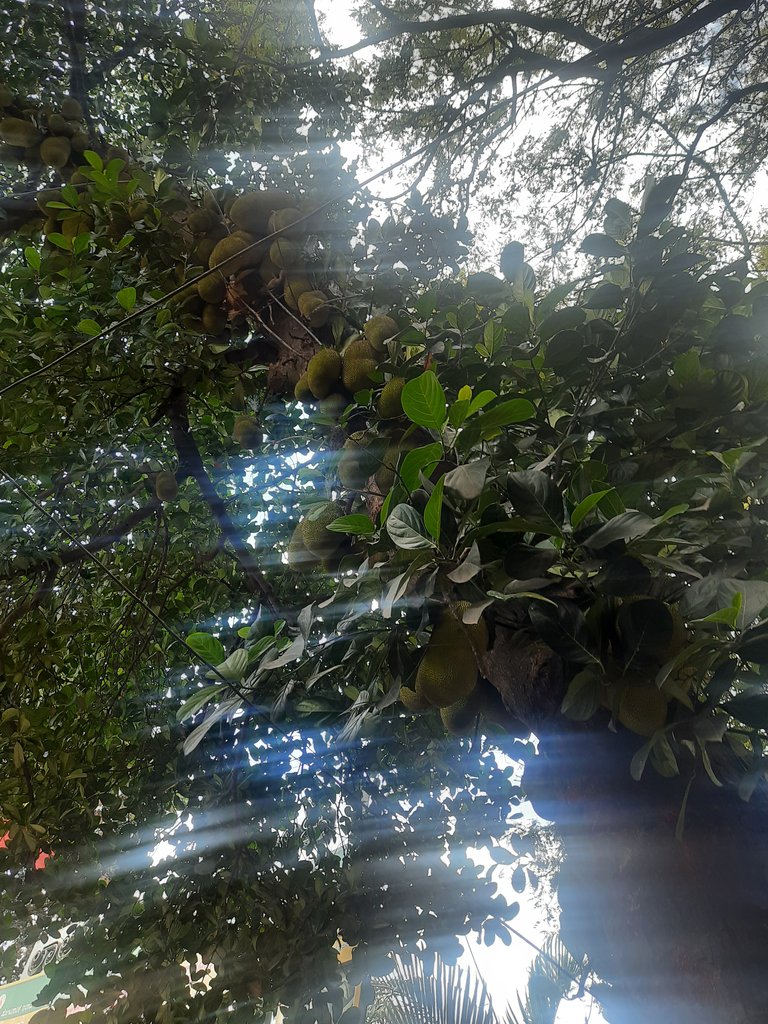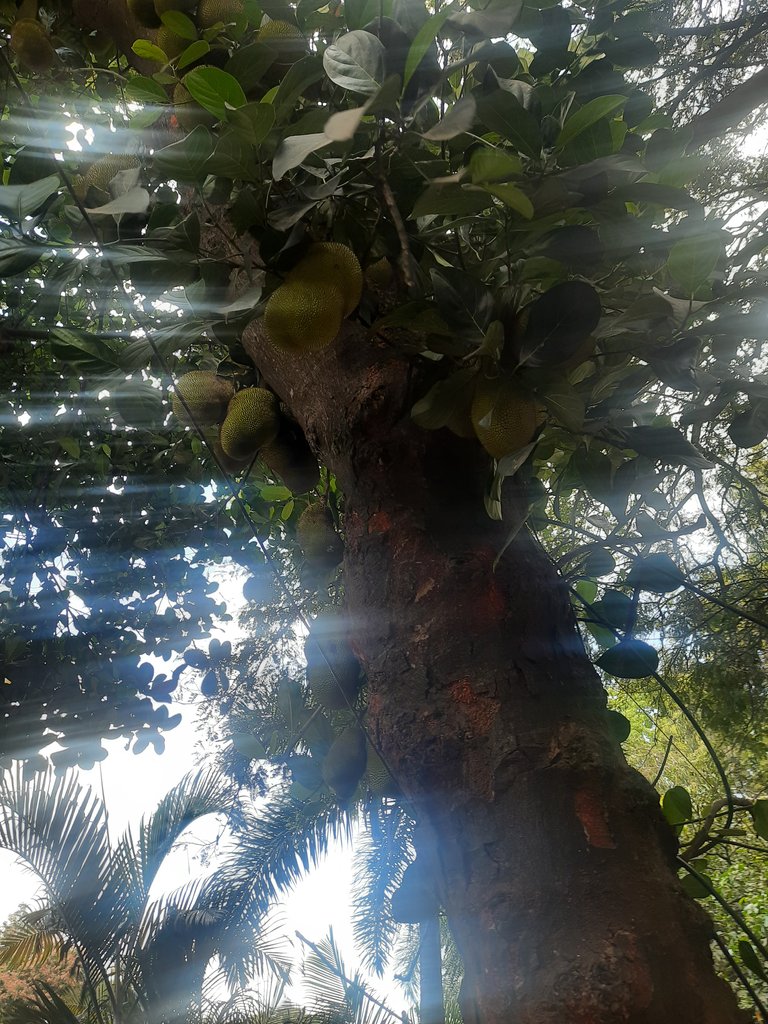 This is jackfruits chips or may call jackfruit fries.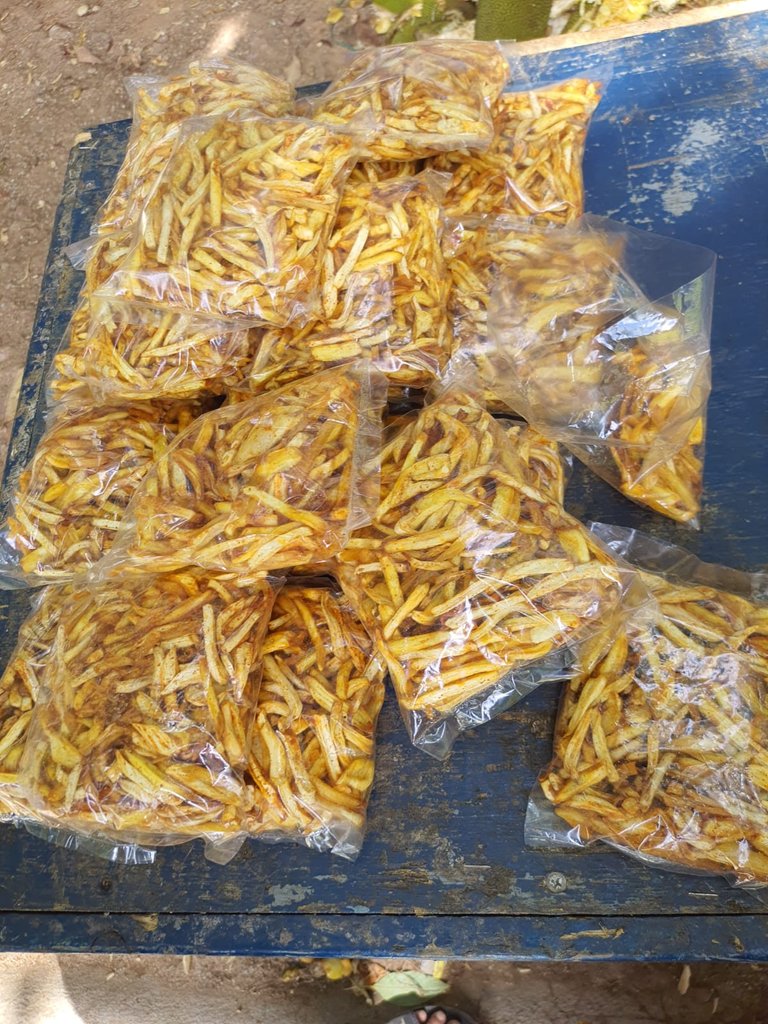 And at last we went in a handcraft shop.
There we saw beautiful clay pots, clay designed showpiece , tea maker pots, clay cups, curry pots and lots of things.
This one was the beautiful showpiece of Lord ganesha. We can pour water inside this and place flower or rose petals just for decorations on any occasions at home or office.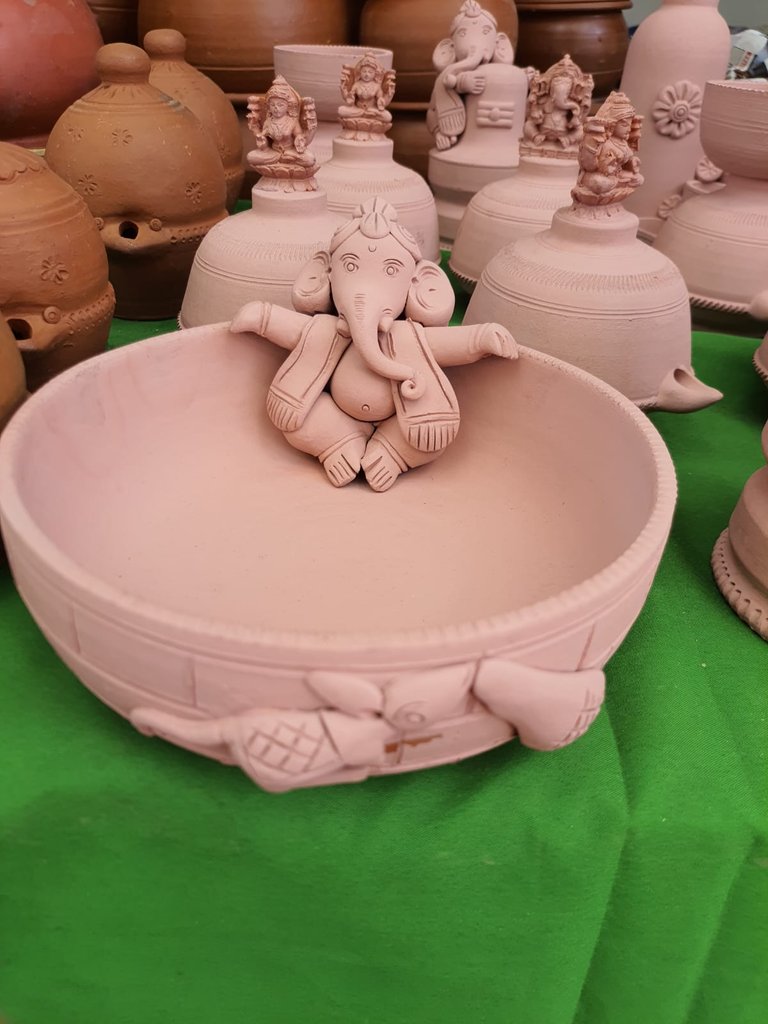 This is Diya type showpiece . A small lamp that is specially lit on Diwali for puja or decorations purpose. A cotton wick is used in diyas and oil or ghee serves as the burning fuel. It was major attractions in the fair.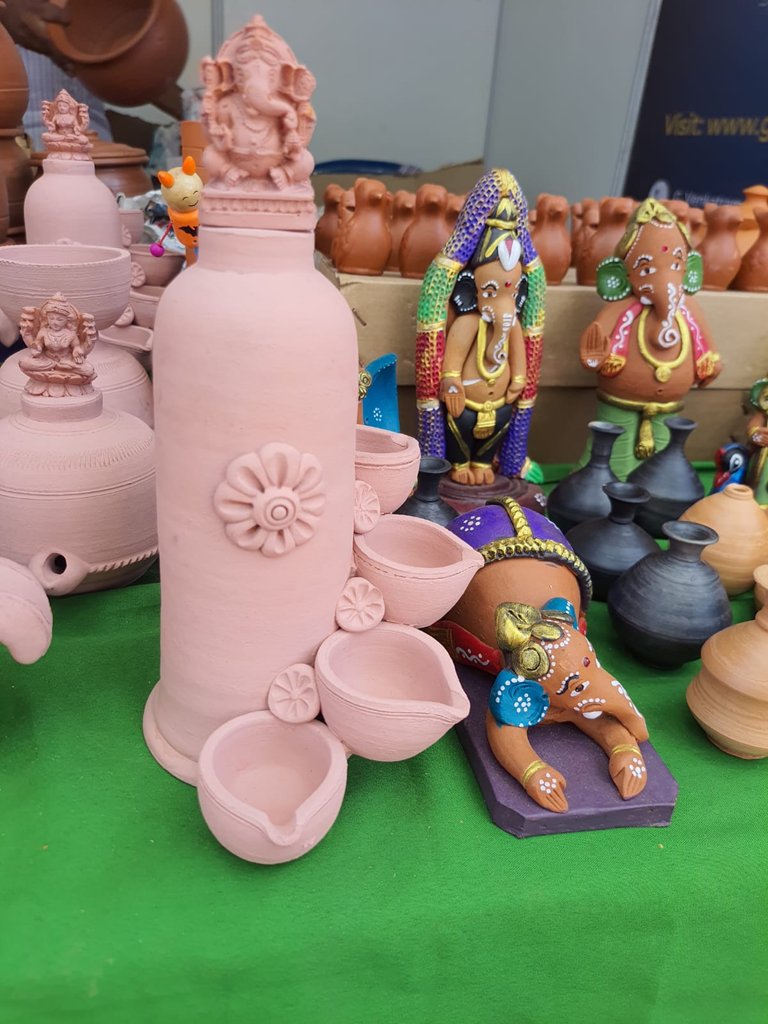 Small ganesha with shivling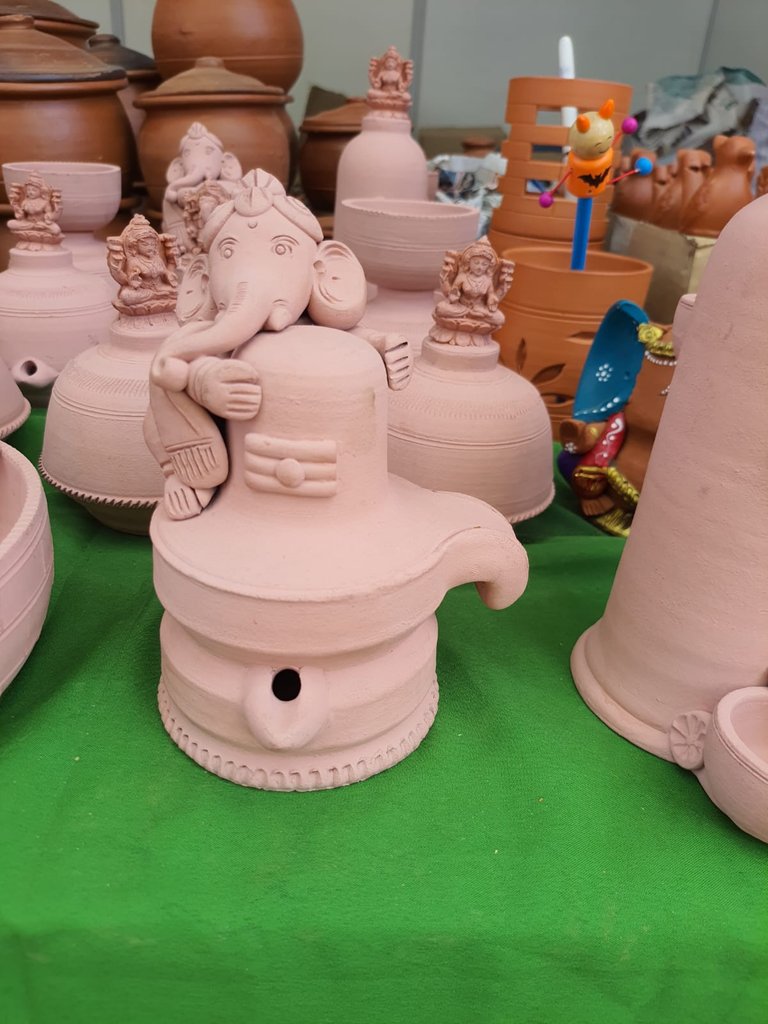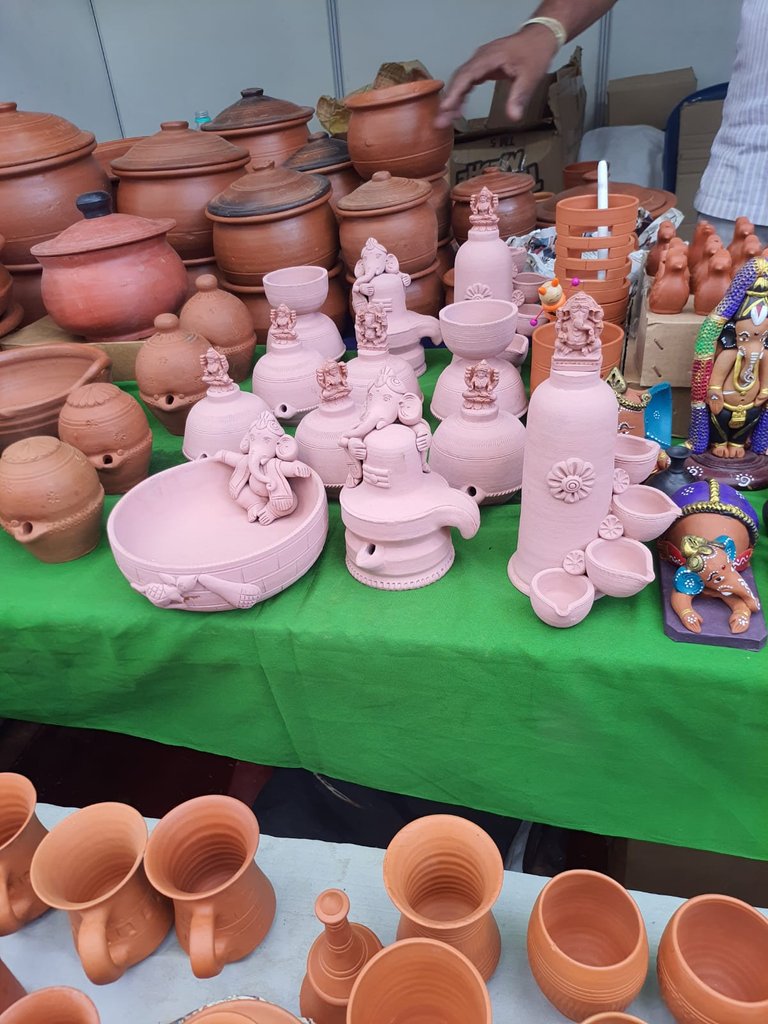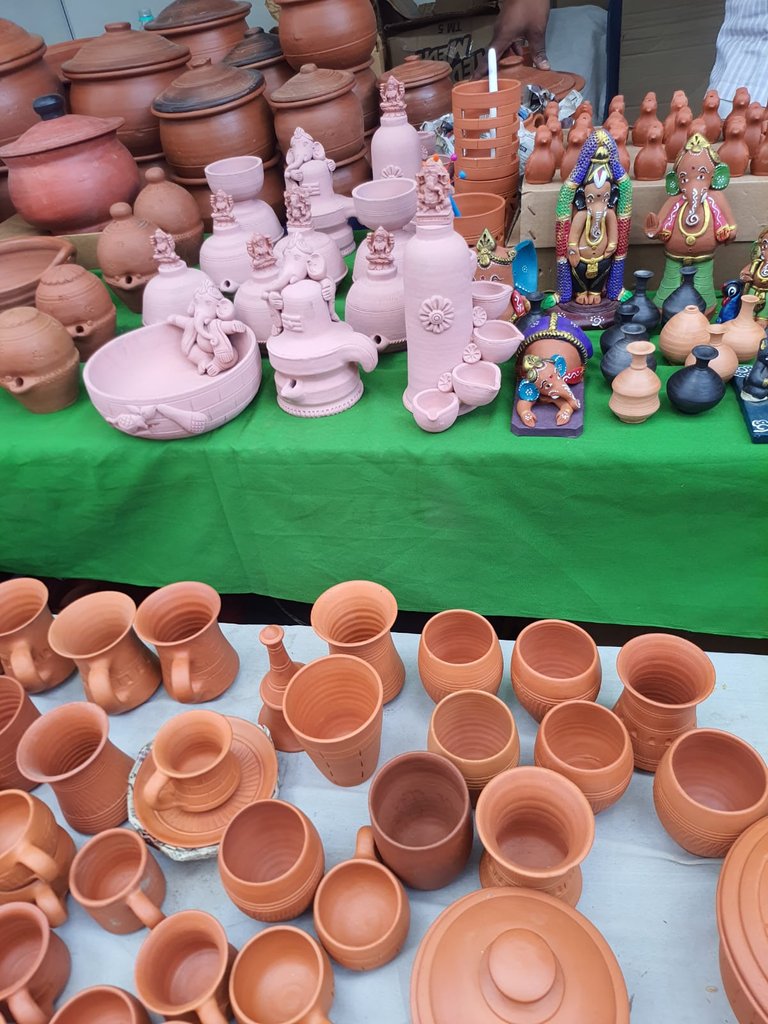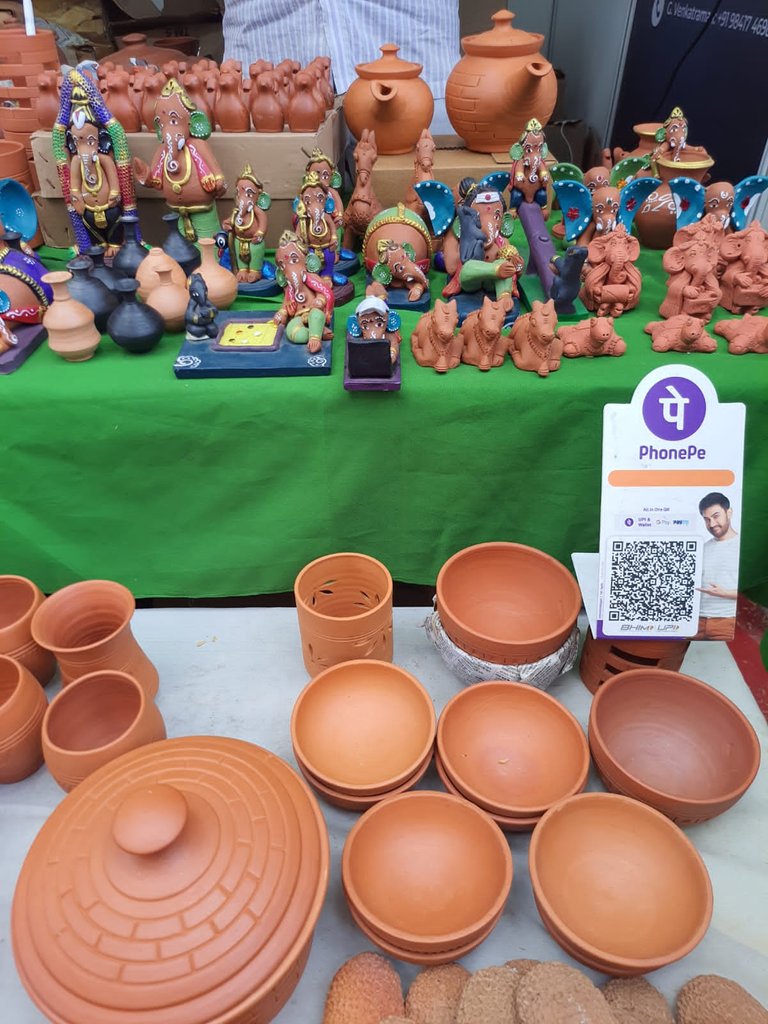 Some pics of Lalbagh lake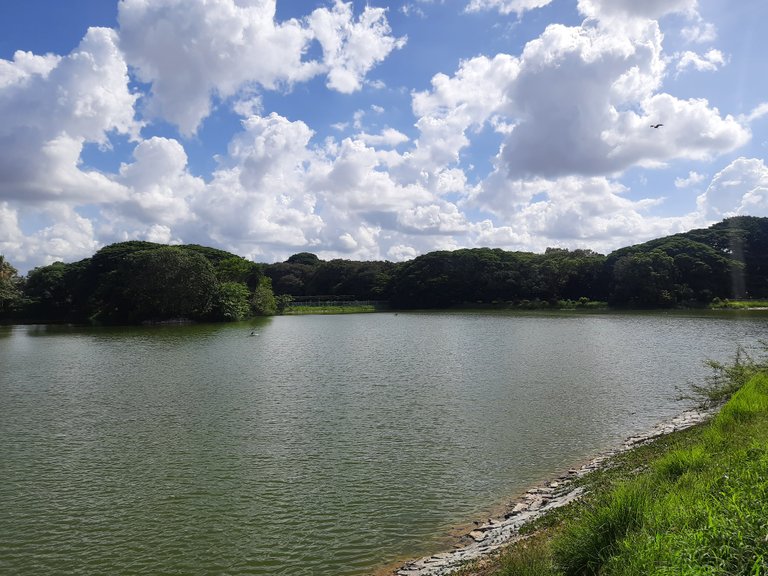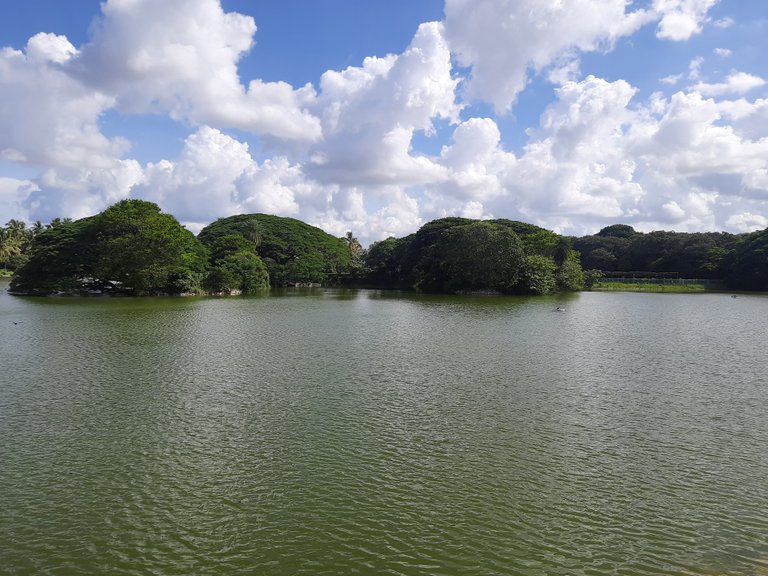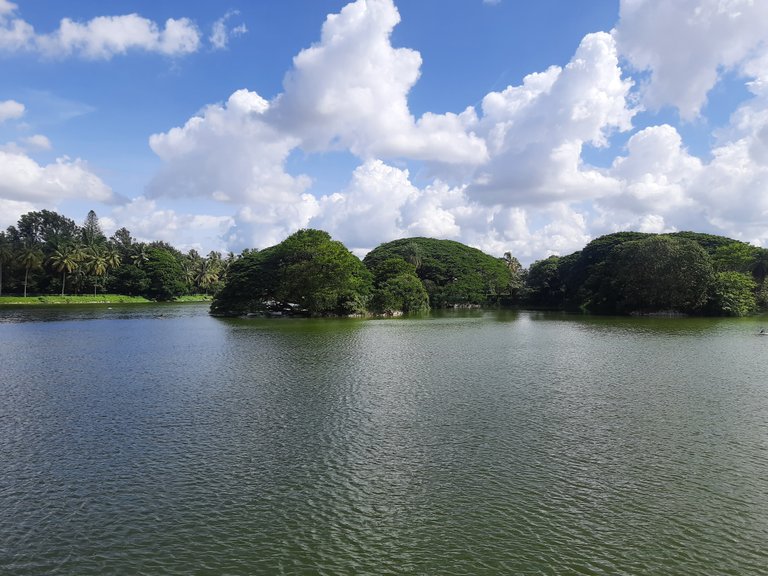 This was how my day was spent in the LALBAGH BOTANICAL GARDEN. I enjoyed it alot with my family.👪
If you liked this post, I'd be very grateful if you would help to upvote and reblogg my post.
Thankyou.
Stay connected..with love ❤...
---
---