I felt embarrassed!!! ~ Neoxian City: Writing Prompt #5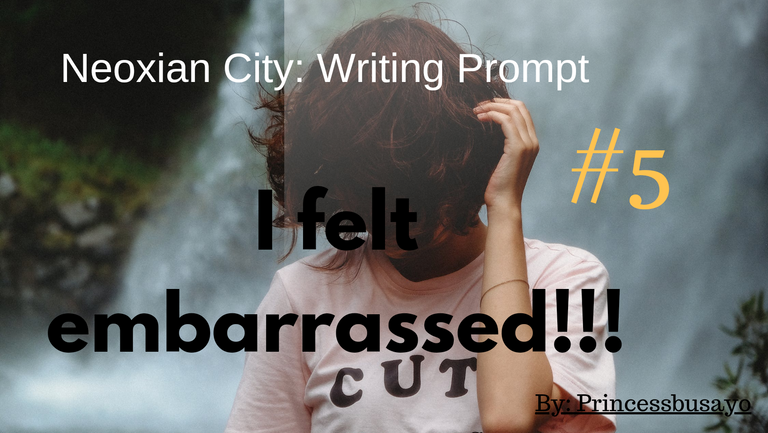 One demoralizing thing that could happen to a person is to feel embarrassed in a situation and it would be like the ground should open and swallow them up because it was such a mess. They would rather prefer to be embarrassed in private than in the open or public, especially in a place where there are lots of people. Some would mock while others would try to help out, but in all, the one who is embarrassed has learnt a lesson which he or she would try not to repeat again.
---
---
I have been embarrassed a lot of times and this one is what I could remember. While I was still in school, my friends knew me for one thing — and that was being time-conscious which I still do today. I love keeping to time and wouldn't want to disappoint anybody, including my friends. I love to attend classes very early as I always fight for the front seat. I wouldn't like to be seated in the back among some students who do not care why they were in school but only come to class to disturb and distract the attention of others while they keep ranting and hailing their circles of friends at the back. Many times, lecturers would walk out of the class because of their nonchalant attitudes and unconcern for their studies and we would go to beg them so they could continue their lectures which some would accept while others will not come.
---
---
Whenever we have lectures, I would have informed my friends when we should be on our way as I wouldn't want any excuse from anyone, unless they are ready to meet me in school because I do not condone lateness anytime. We kept to this for a long while until one particular day. We had agreed to be in school to submit a particular file that was closing in a few hours that day. We chose a better time so that we won't have to miss submitting as it could delay most of the other submissions. One of my friends was staying very far from school and we reminded her not to come late, or else she might meet us in school.
---
---
The day came. The first friend came early and we waited for the other friend. She took longer and I was already getting annoyed and angry. She calmed me down and was trying to explain that something might come up or that she had to attend to unexpected stuff. I was impatient to understand that things might happen in a way we do not plan and in such a situation, we should be calm and patient. I never realized that we don't get angry at someone or criticise them until we see them and they explain what went wrong. It might not be their fault when something shows up unexpectedly but we are too in a hurry to understand that. Angrily, I left my friend and told her she could wait for her if she want as the time we picked had passed.
---
---
I left for school and submitted my file. They later came to meet me in school and blamed me. I stood by my point that being time-conscious is my thing. I never knew something like that would happen to me too until this particular day. We were to go together to school and it was at that time I was having a running stomach. They weren't with me that day as they waited for me at a junction. My phone was inside while I was in the toilet. They already called several times and left. After I was okay, I went to school alone. On seeing them, I tried to explain what happened but they reminded me of the other incident and blamed me without allowing me to defend myself. They said all sorts of words that my eyes were red and tears were out, as I blinked my eyes, the tears came rolling down because I was emotional at that moment.
---
---
I didn't cry because of those hurting words, it was the fact that I realized a similar occurrence happened and I was impatient to understand the situation. I felt embarrassed because I was someone who would always talk about understanding people and never get angry at them until we listen to their side of the story. It was as if something should take me away from there immediately as I bowed my head with no words to say. That day, I learnt my lesson, apologized to them and we resolved the issue.
Till the end of the lecture, I couldn't talk much as the embarrassment was still there for me because I was seen as someone who preached but do not do as I say.
Thanks for your time on my blog.
Thumbnail Image by Dương Nhân from pexels, designed on Canva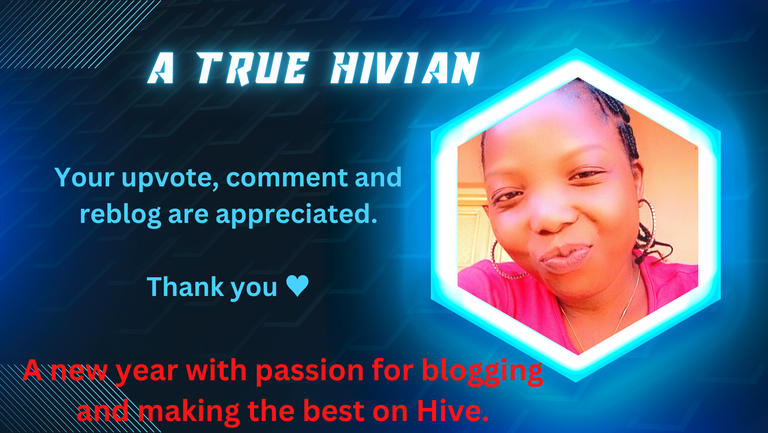 Posted using Neoxian City
---
---