Contest Hive Learners "Gifts for five people in one day" W13e3
Hello friends, how are you guys doing tonight, hopefully we are always in good health and can take part in activities smoothly.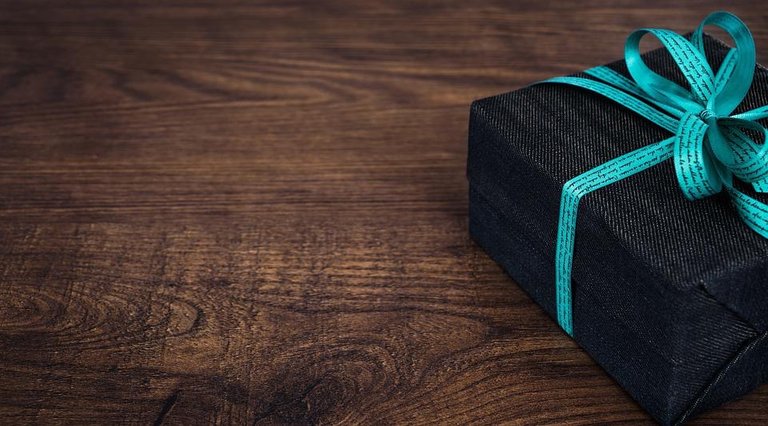 Source

Alright friends, on this occasion I want to share my article with hive learners, so here I want to talk about gifts for 5 people from me in a day. First of all, I would like to thank my friends who have supported me in this beloved community and may we always be in good and healthy condition.
If I have time in one day to give gifts to 5 people, of course I have to choose from the people I love the most and also to the people who are always there with me and also to my friends. If I still have the opportunity I will give it again to people who can't afford it or people who deserve the gift. So friends, for Santa Claus, I don't know much about Santa Claus, because I am a Muslim. I've only seen Santa Claus on TV or on social media. But for the theme of giving gifts to 5 people I will discuss in general in my life.
Of course there are lots of people who want to receive gifts, if for 5 people in one day we want to give of course I will see or choose the people I always love or they also love me. We as people who give gifts must give sincerely without any compensation in return, in giving gifts of course has a close relationship to make other people feel happier, then giving gifts is also a form of manifesting kindness to others. Alright friends, I'm going to name a few people I want to give gifts to.
1. Parents
I will give gifts to them because they are everything to me, parents are also people who are always there for us and always make us happy so we deserve to choose them as the recipient of our first gift. Because if we look at their services, they are not much compared to the gifts we give. From us, there were so many sacrifices that they made so that we can be like this, so they deserve to get from their children what they want.
2. Wife
In the second order I will give to my wife, I will ask them what I want to give according to what they want, because after all she is a wife who is always with me and always loves us even in happy or difficult circumstances.
3. Friends
Friends are also people who are always there for us and people who always help us when there are things we ask them for help. A loyal friend is also a friend who is always there when we are difficult or happy. We also deserve to give them gifts if we are able to give them to them.
4. Neighbors
Neighbors are also people who are always there for us, and also people who always take care of our environment. In this life we ​​really need neighbors because as we can see in this life neighbors really function in our lives. As we see in this life, if there is an event in our house, of course the neighbors will help us in any way. So we also have to look at neighbors and if there are neighbors who are less fortunate, we must pay attention to them.
5. Underprivileged children
They also deserve to be elected, small children who are less able, of course they have many needs that are not met because they do not have the money to buy it or everything they want. Sometimes they don't know who they want to ask, and sometimes we see many small children who don't have their parents anymore, so they don't know who to ask. We have to see little children like this if we are able to help them then we have to help them.

Maybe that's all I can share on this occasion, hopefully it will be useful for us and also for others. Sorry if there are wrong words because I wrote it in my language then I translated it into English with Google translate. Thank you to all my friends who have supported me in this community.

Special Thanks :
---
---