The digital art of a puppy🦮🎨//By @ridoy12
Hello friends, I hope you are all well. I'm much better. Today I came to share with you a beautiful painting of our city.
Today I appeared among you again with another post. Today I have digitally drawn a puppy. In fact, the puppy is very dear to me. I keep a puppy in my house. I take great care of that puppy. I let the puppy eat three meals a day. Dogs do us a lot of good. So today I did a digital drawing of a little puppy. I hope you like it.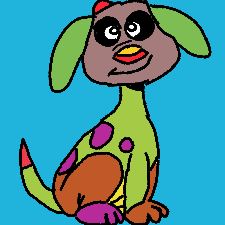 With the help of my mobile, I started digital drawing through an app.

To digitally draw this beautiful puppy, I first opened my mobile app and drew the puppy's body.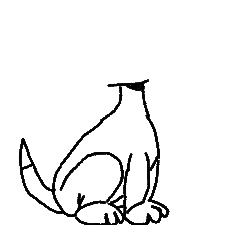 Then I drew the front two legs of the puppy.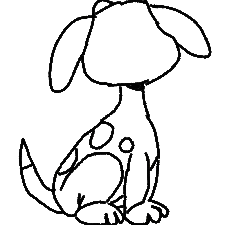 Then I drew the face of the puppy and started drawing two ears.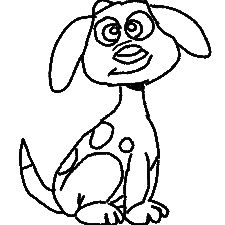 Then I drew the puppy's eyes, covered his nose and mouth.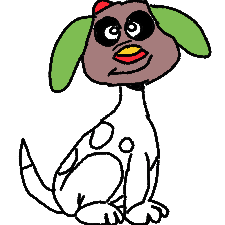 When the puppy was pictured, I painted the puppy's ears and face.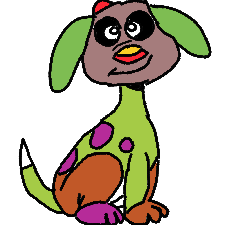 Then I started to color the puppy by selecting different colors.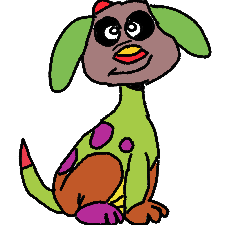 I completed the digital drawing of this beautiful puppy. I really like being able to digitally draw puppies. The puppy looks so beautiful now. I really like to be able to do digital numbers for puppies. So I shared with you.
❤️🌹💖Special Thanks to All Friends who are supporting this Post.💖🌺💓
---
---