Manora Island | Karachi, Pakistan
Read this post on TravelFeed.io for the best experience
---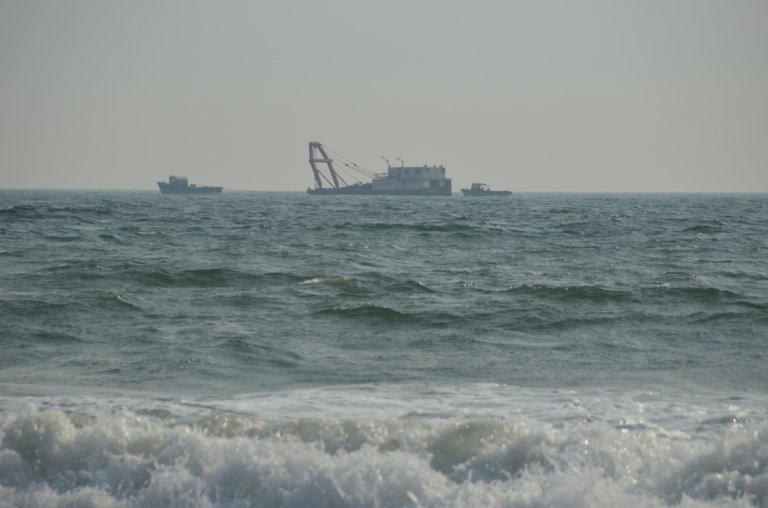 ---
#### HISTORY Manora is the largest island in Pakistan, located at southwest of Karachi city. As of now, it is a small peninsula that lies in between Karachi and Arabian Sea. Its old name from the time of ancient Greek was Morontobara. There is a fort which was built in 1700s to protect the port and the city, which was used for trading at that time. However, fort was captured by the British later on in 1800s. Too much complications, life was much harder at that time but still they used to live happily with minimum resources. After Independence of Pakistan from British, this island was the main base of the Pakistan Navy.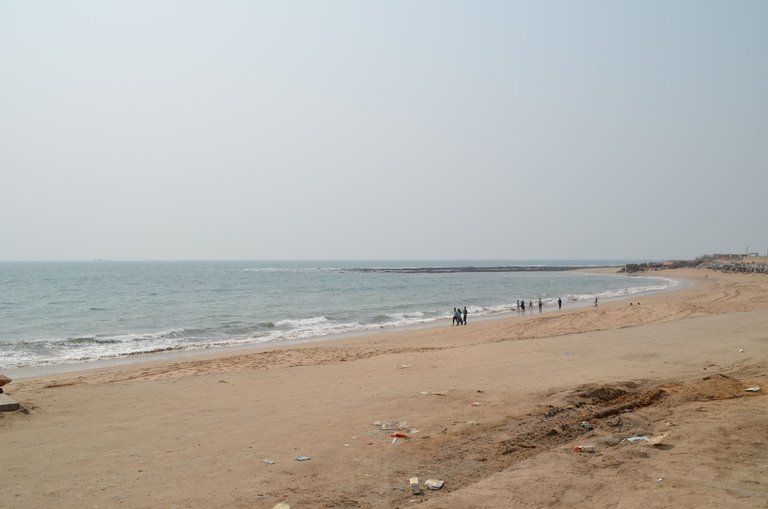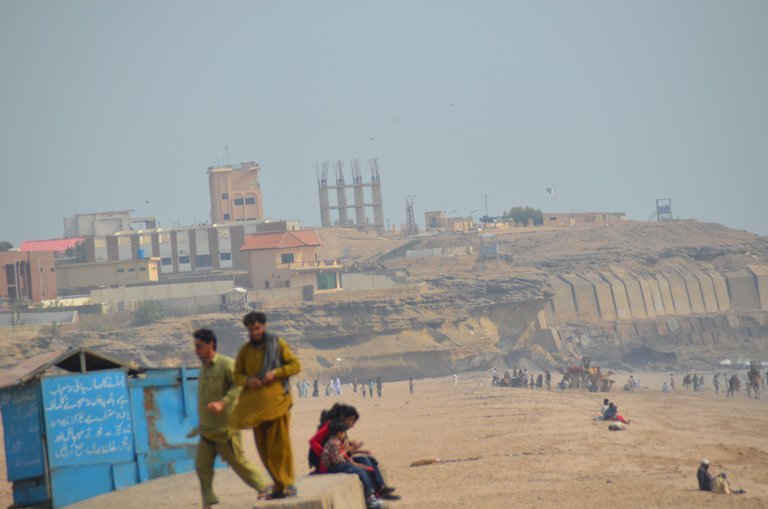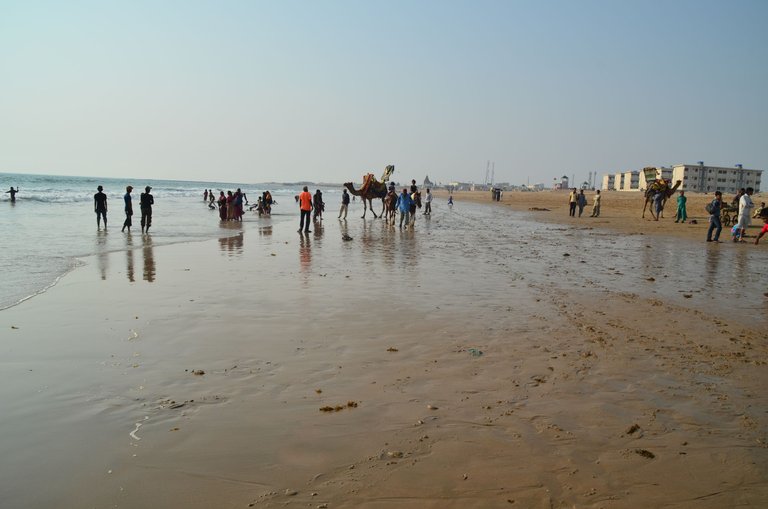 Manora Island is very popular for attractive beaches, fort, lighthouse, shrine of Hazrat Yousaf Shah Ghazi (sufi saint) & Varun Dev Temple. Few years back, the only way to get to the Island was through sea route.
Recently, Manora driveway is introduced and opened for public by which one can easily reach Manora by road. It was well constructed and very impressive.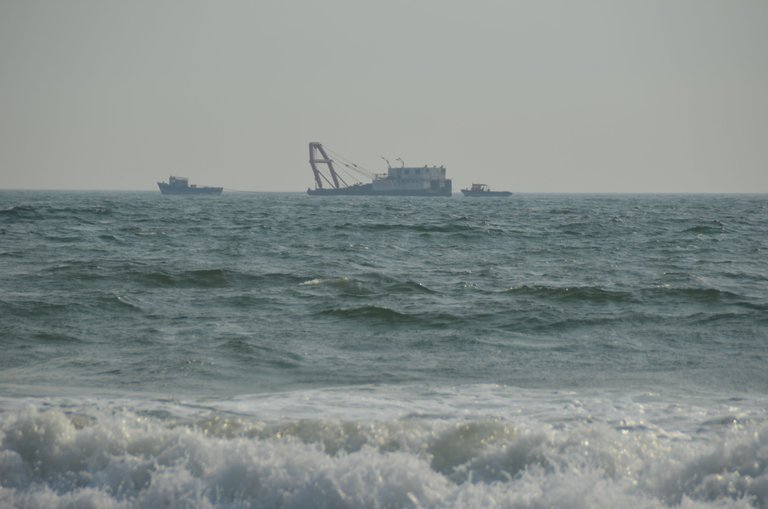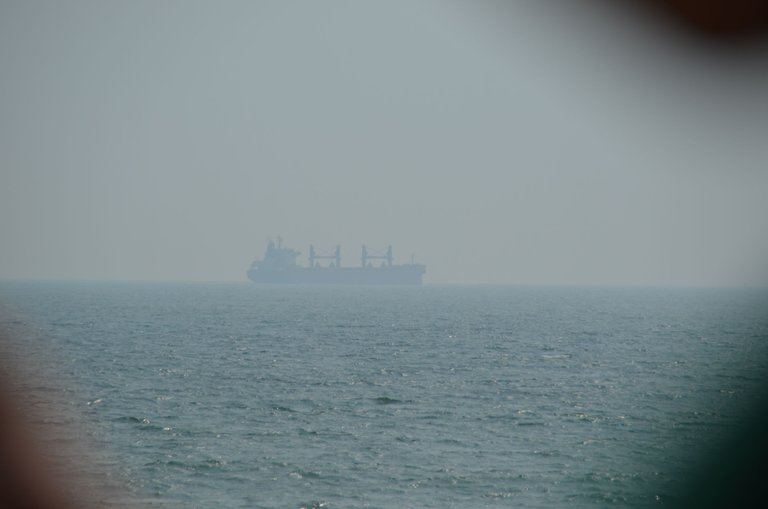 I do remember that in 1900s, we together with other relatives, people around 20-25 used to go to Manora Island by boat from Kemari and it was a real adventure. We heard of many accidents there and it was too scary as well specially for kids.
It was not so developed at that time as much as I remember.
MANORA BEACH TRIP: 2015
As I have already shared this info several times in my past posts, my eldest bro is expert in making sudden and quick plans. Once again, when he was in Pakistan with his family in 2015. We were out for shopping and on the way, he saw a nice clean black Hiace so asked Uber rider to stop the car and went on to him (driver of that Hiace).
Quickly made his mind for Manora beach by road and asked driver for the total cost. No doubt, van was in excellent condition inside out.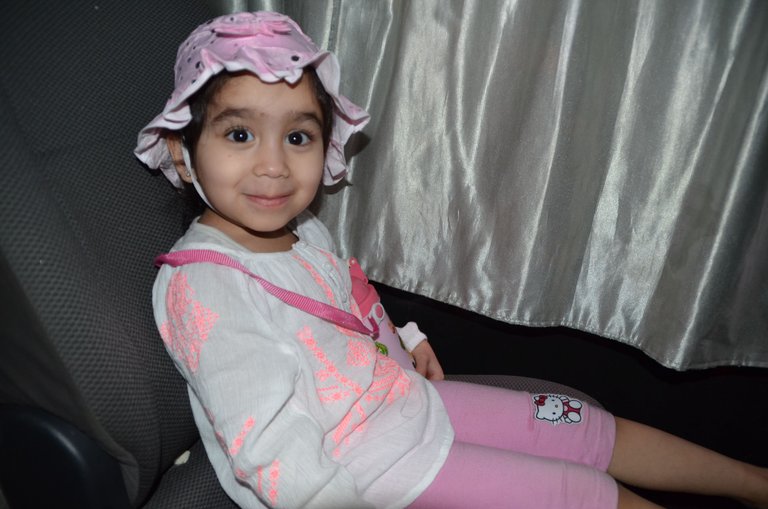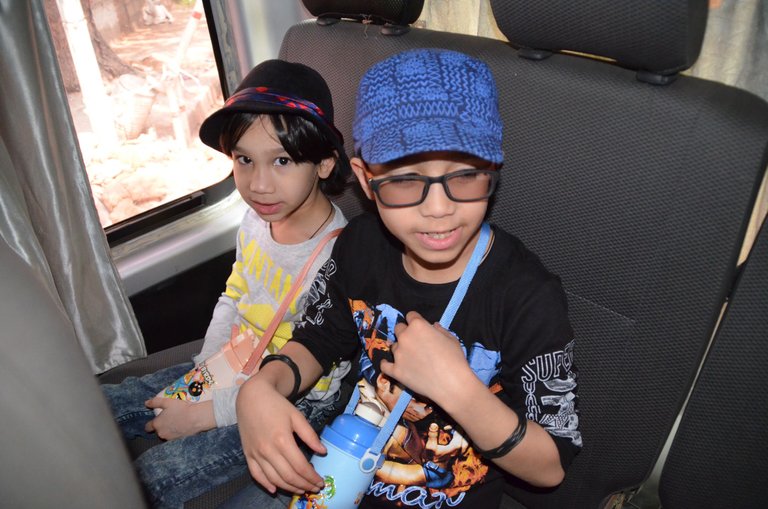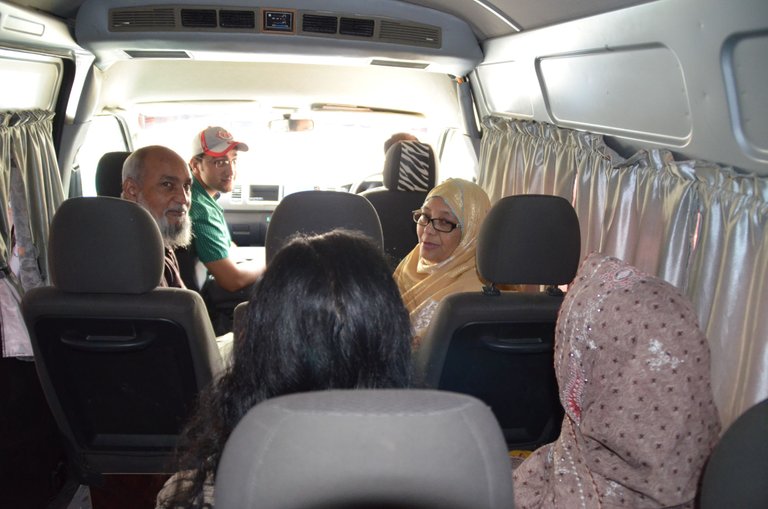 Both agreed on some point and booked for next day, but I was not aware of the cost. Back home and shared the plan, asked everyone to be ready in the morning.
Next day, it was a nice sunny day and we took the ride to Manora Beach. It was first time for me by road to Manora. We all were over excited.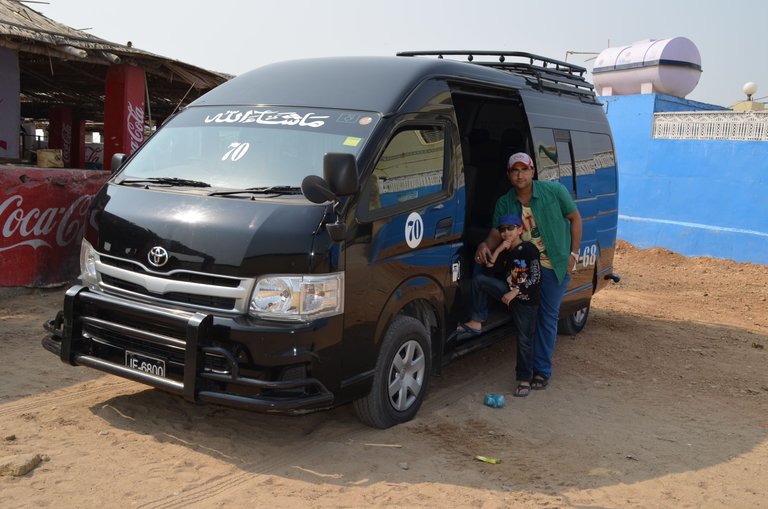 We were at the beach midday and luckily, it was not so crowded. Perfect time to enjoy the marvelous scenes along the coast. Point to be noted that it was such a nice place but not maintained properly, rubbish here and there, all over the place. Thank God, seashores were clean to enjoy or high tides have taken all rubbish in the sea. Whatever the reason was, we got that place nice and clean.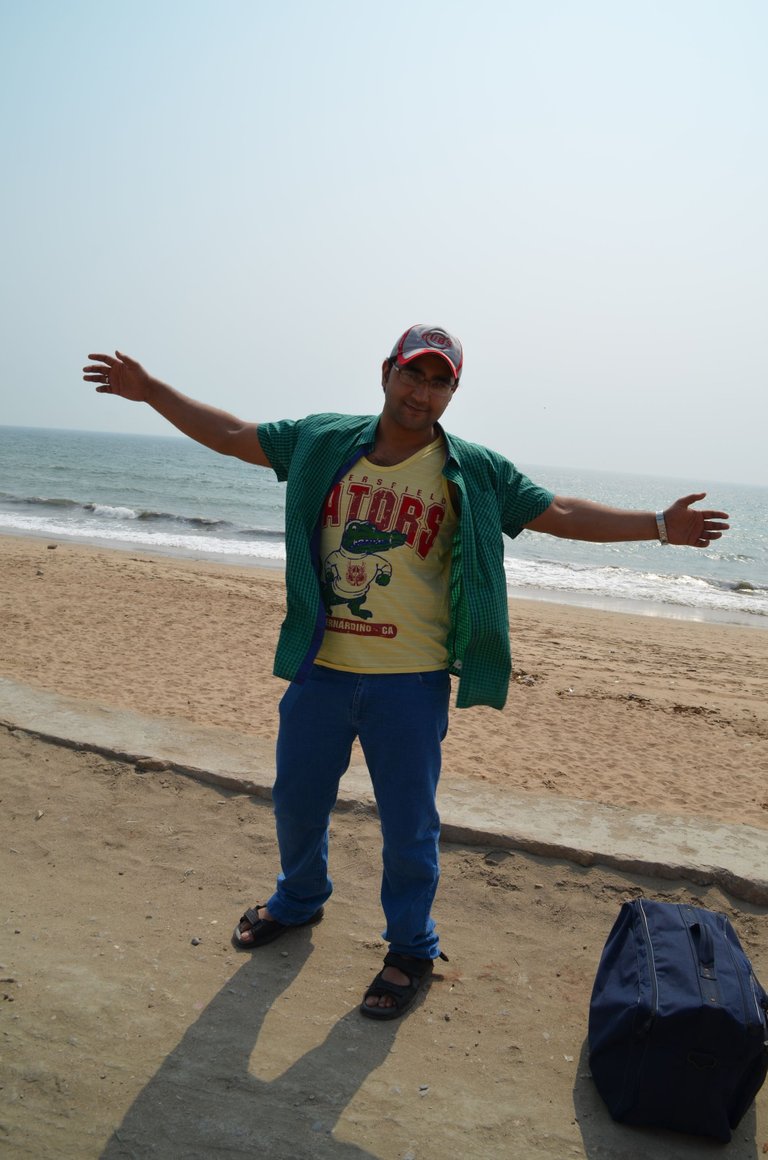 We did a little walk and then visited the shrine of Sufi Saint. The atmosphere of Spiritualism was high and spread all over the place. It was a nice feeling and kiddos from Sweden took the benefits and blessings from the Holy place.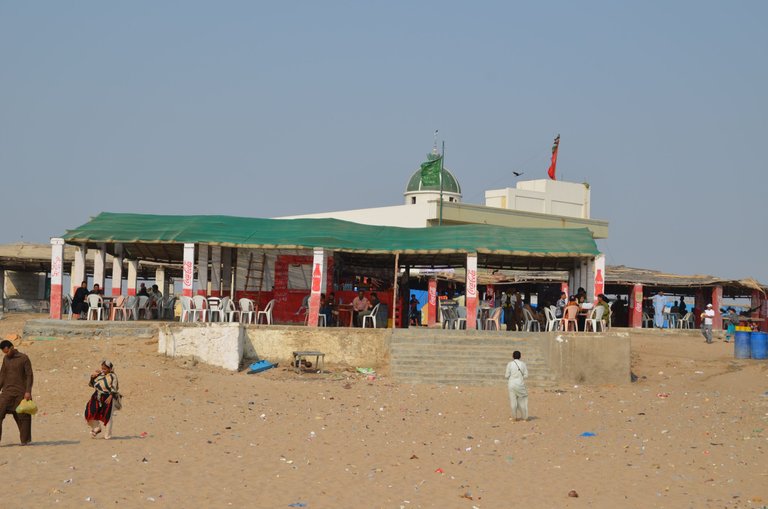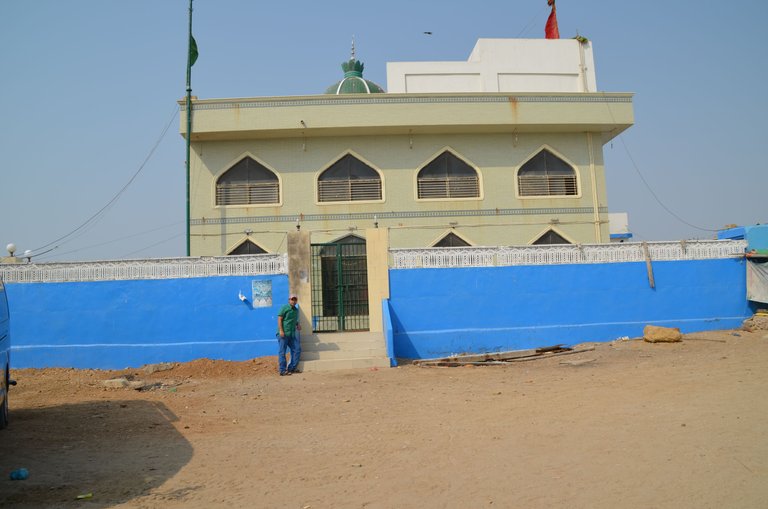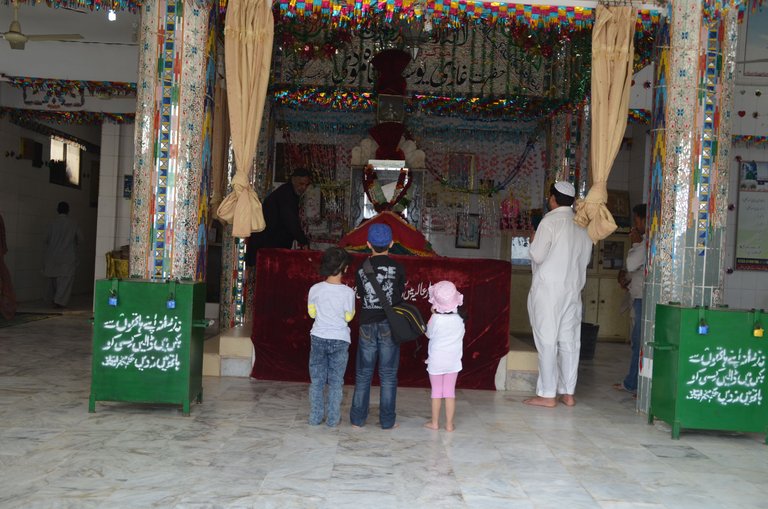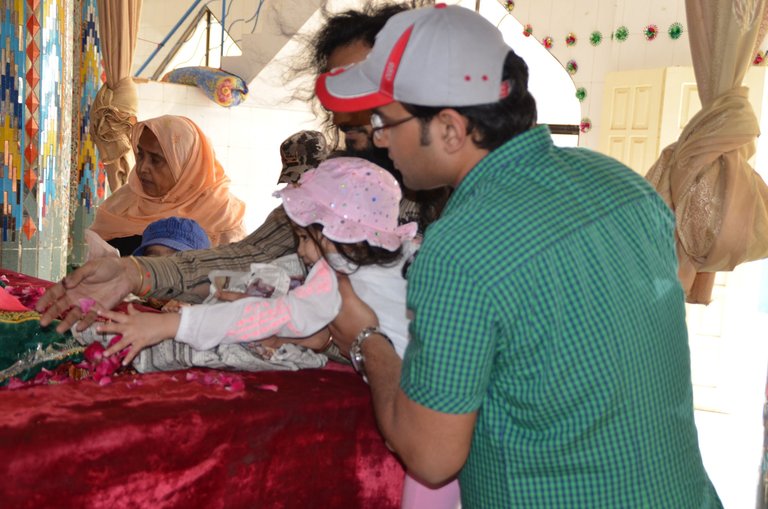 Now, it was the time to have some mercy on the stomach so we joined the table of nearest restaurant. Fresh fish with pakoras is must although it was not up to the mark as per my bro but I liked the taste and freshness. Beside the restaurant, it was temple which was I think under maintenance work so just took pictures from outside.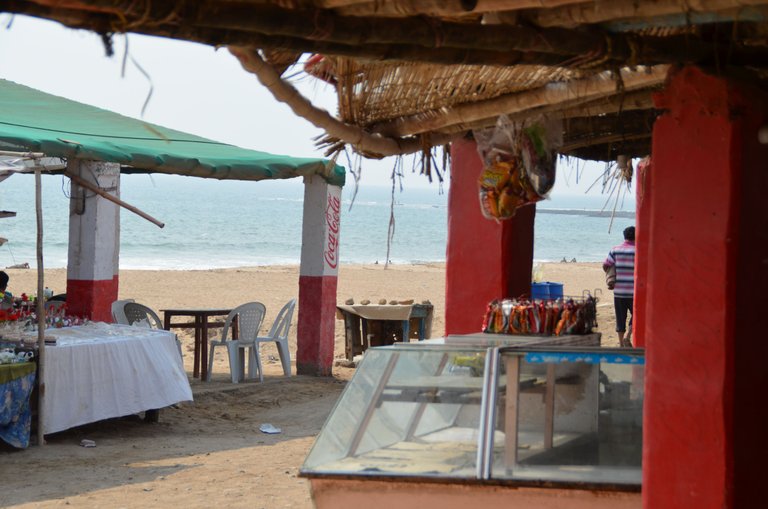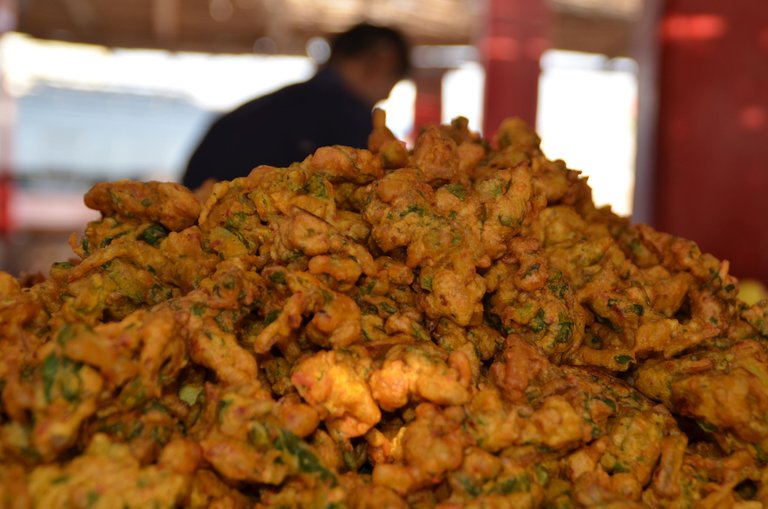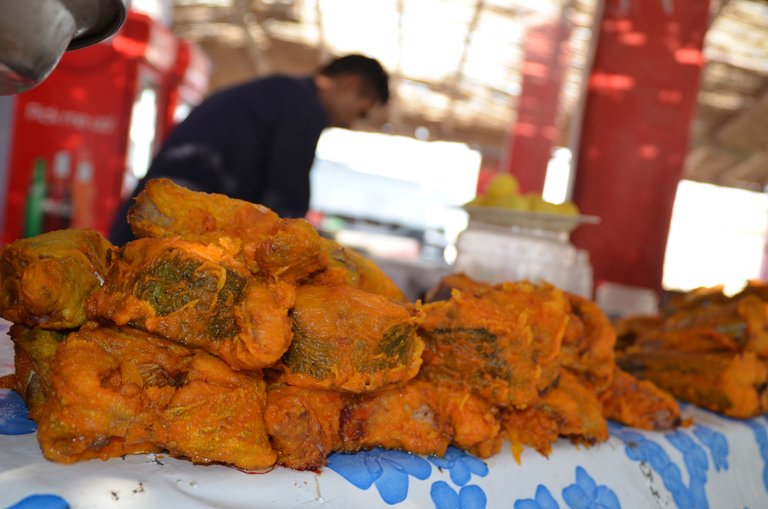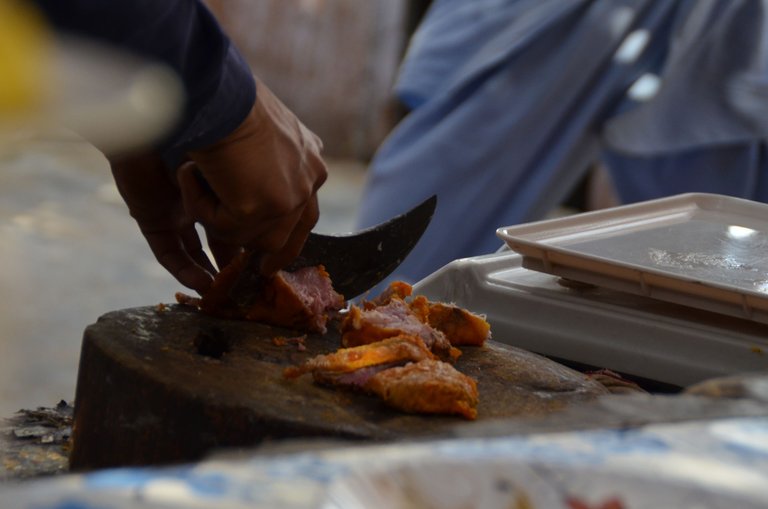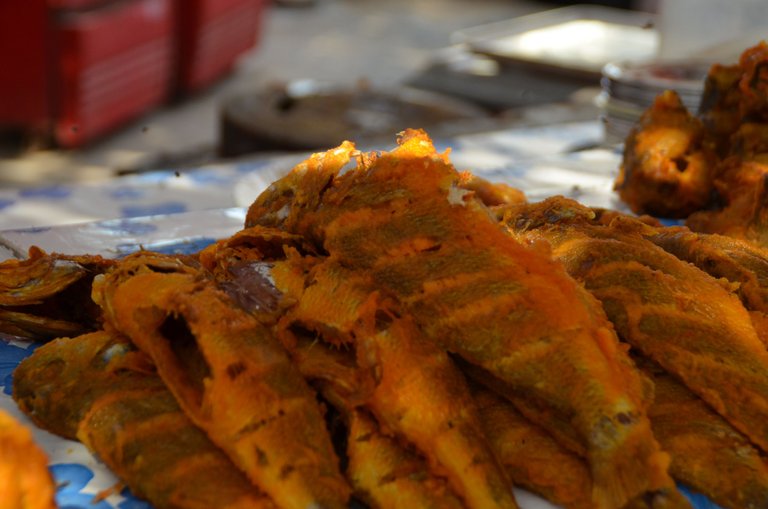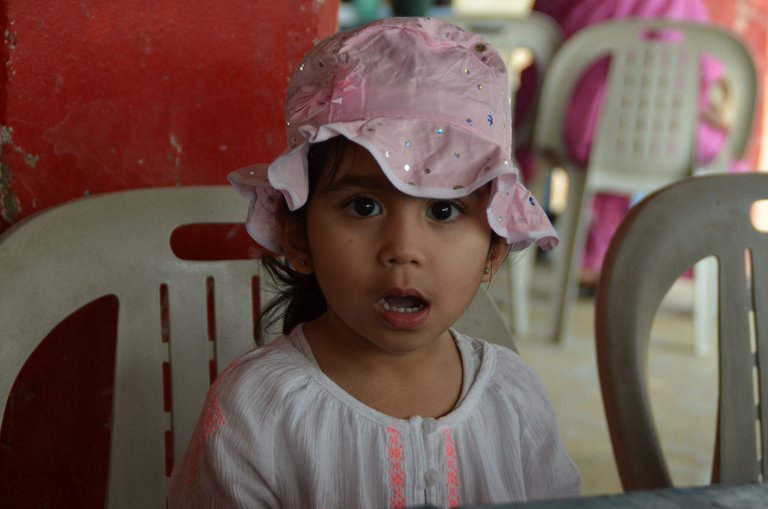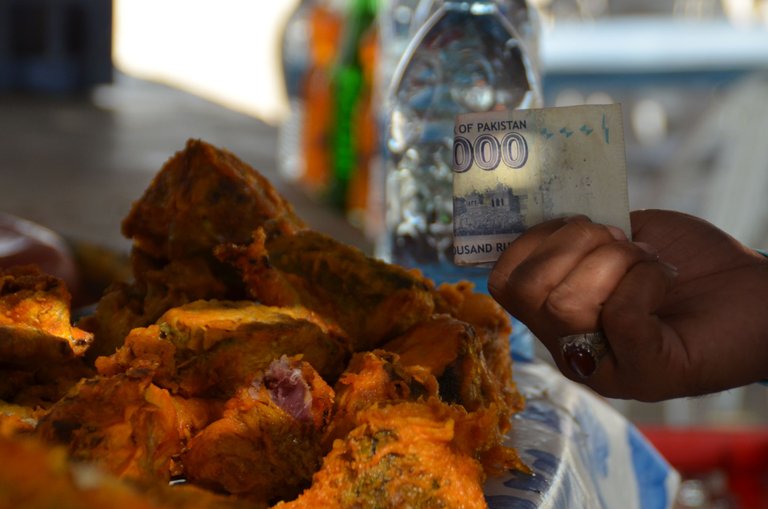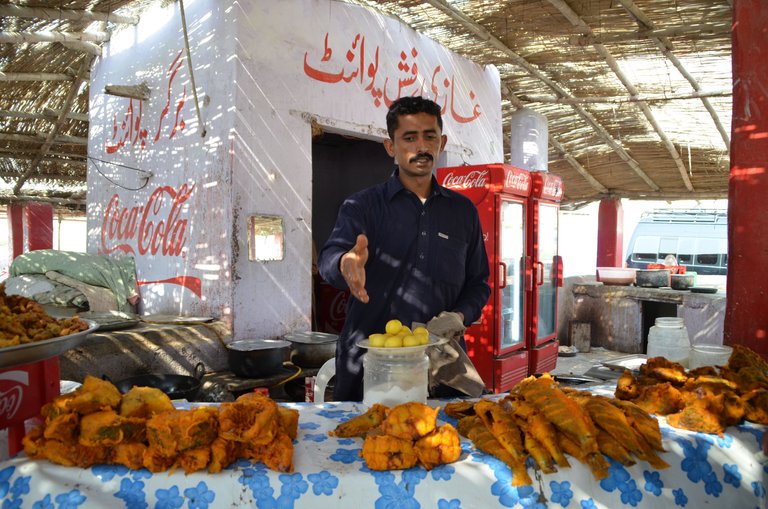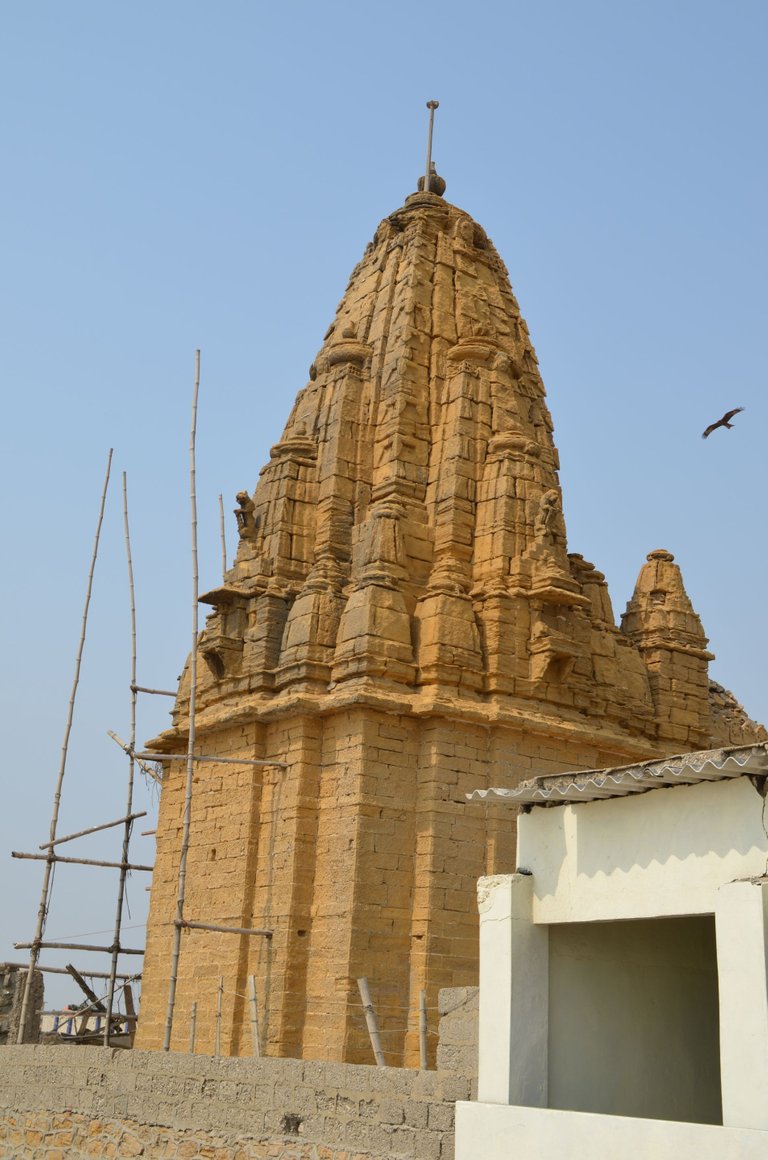 THE BEACH
Its beach time!!!! The gold like sand was covering our feet, on the sparkling waves of Arabian Sea. I was running around with kiddos and enjoying the moment. There were jelly fish coming with the waves and they sometimes stuck on the feet, maybe they bite and gives burnt feeling, also turns the area where stuck into red. Just need to be careful with that.
@shrazi Heroic looks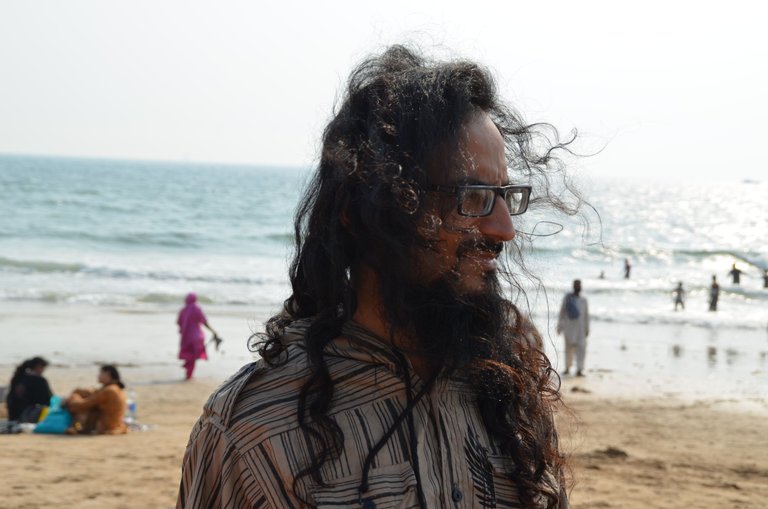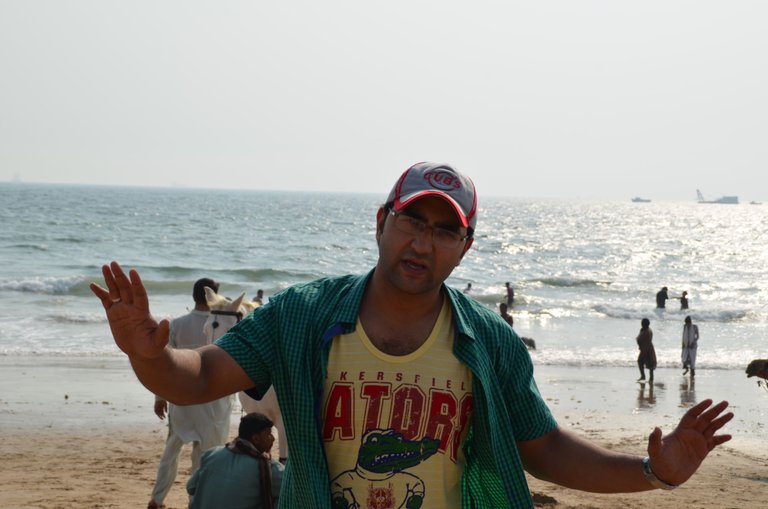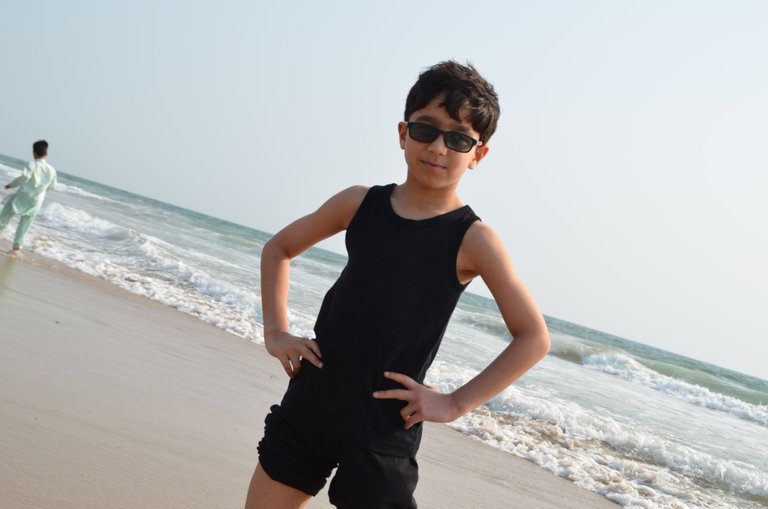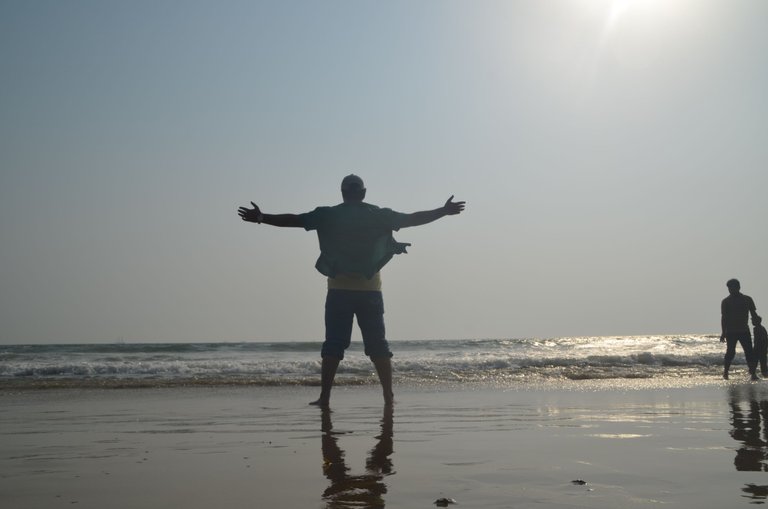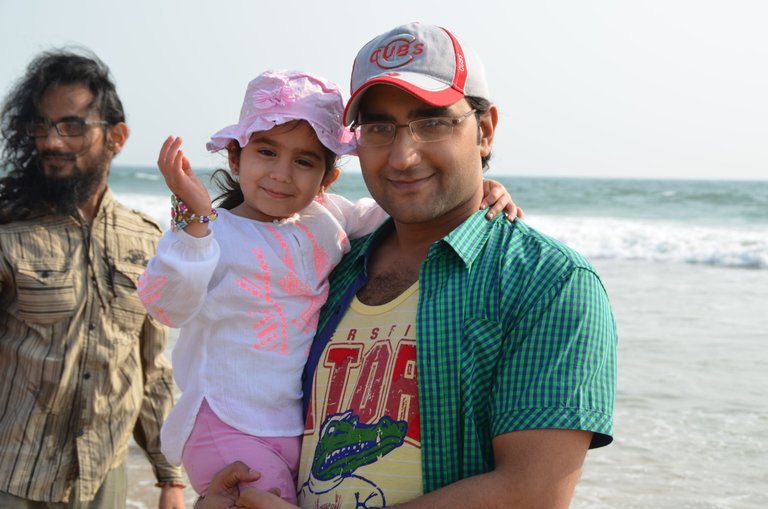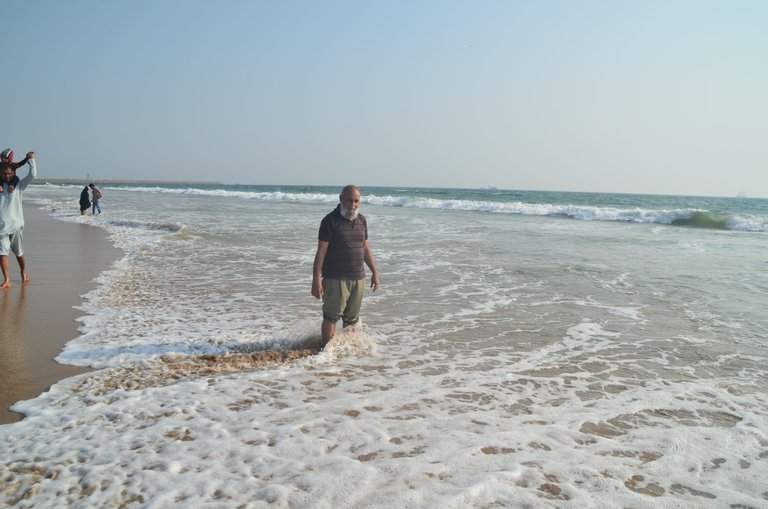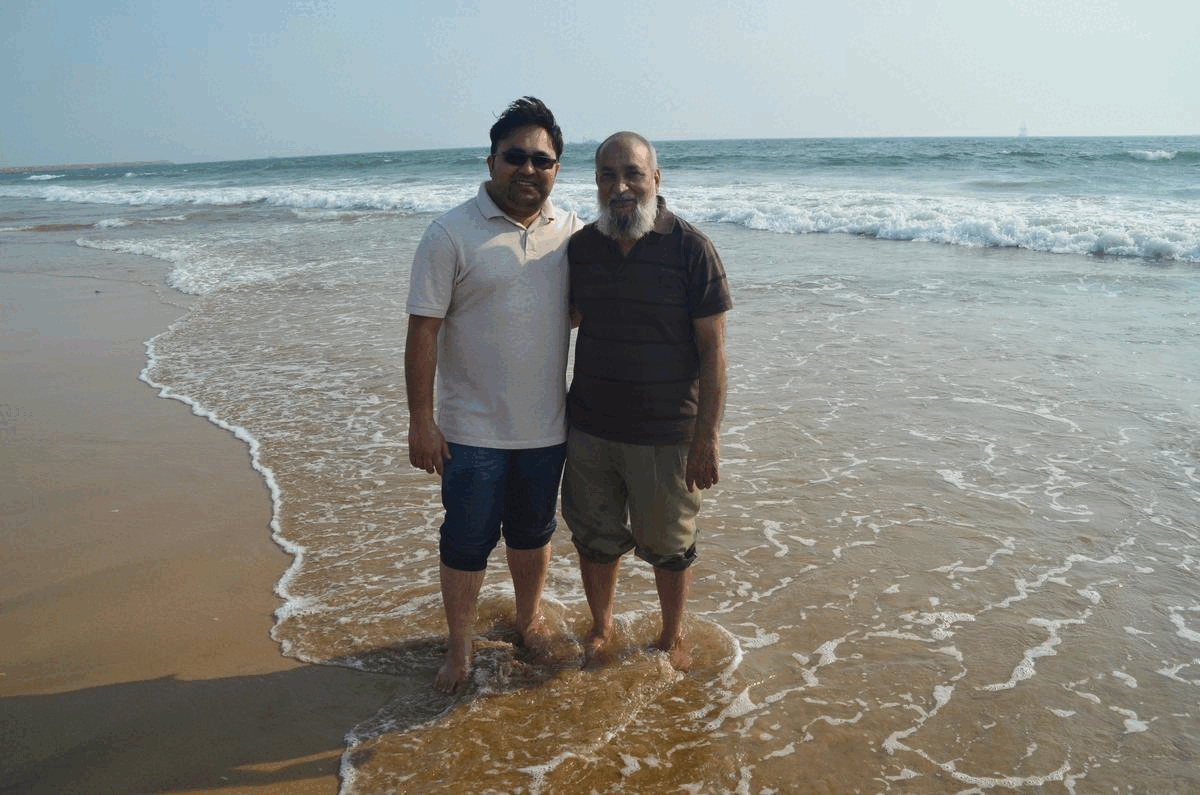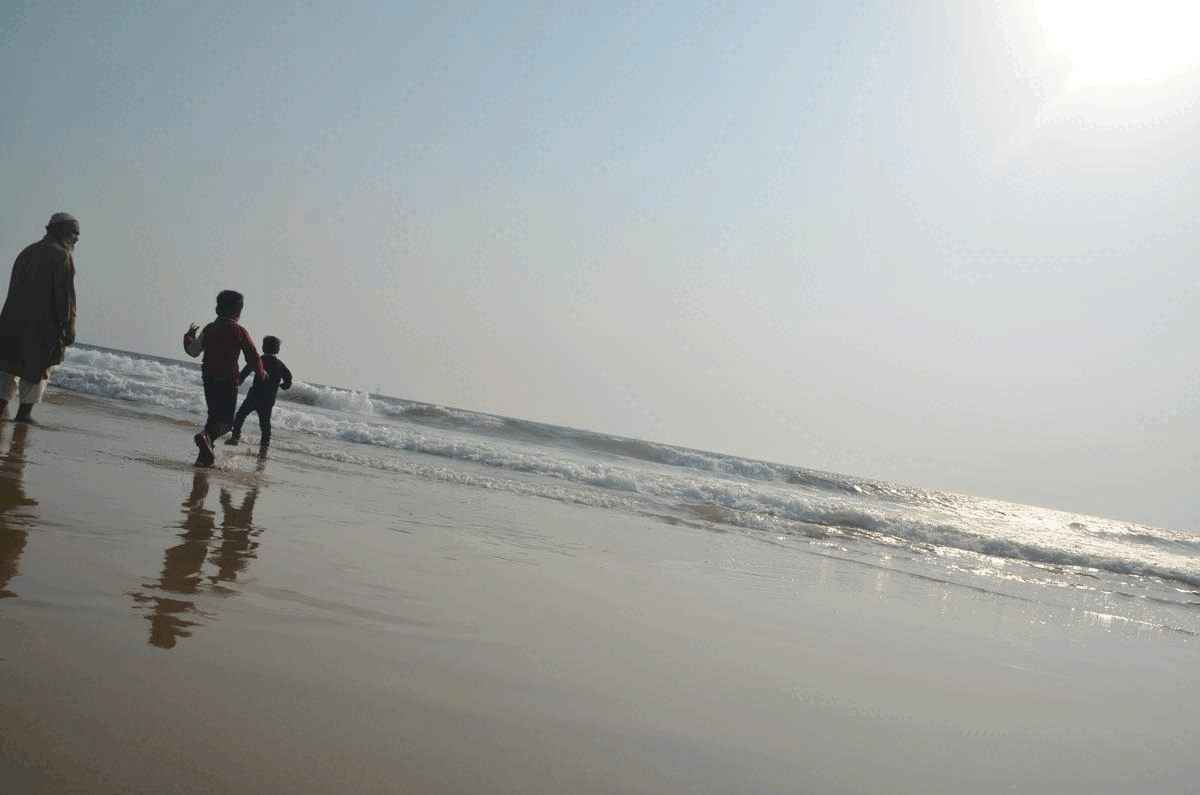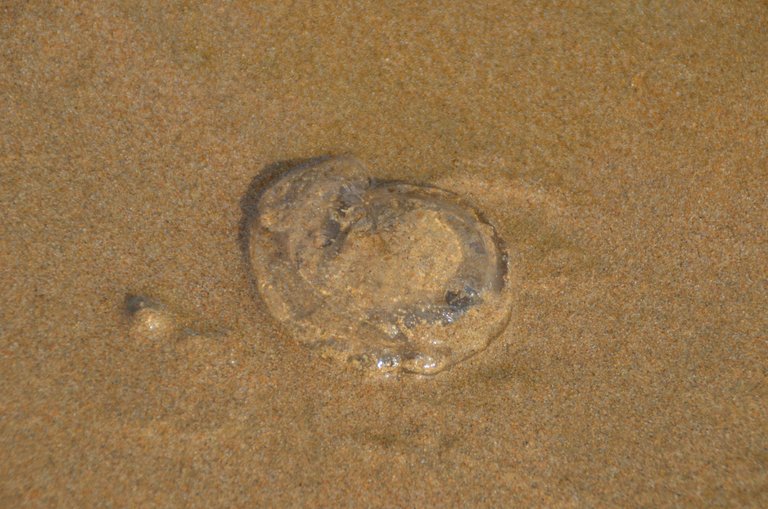 Camel and horse riding is also a must to do thing when at Manora beach. @shrazi took the camel ride and I was just making fun of that. It was hard for me to sit like that, too much health. Then kiddos went for horse riding.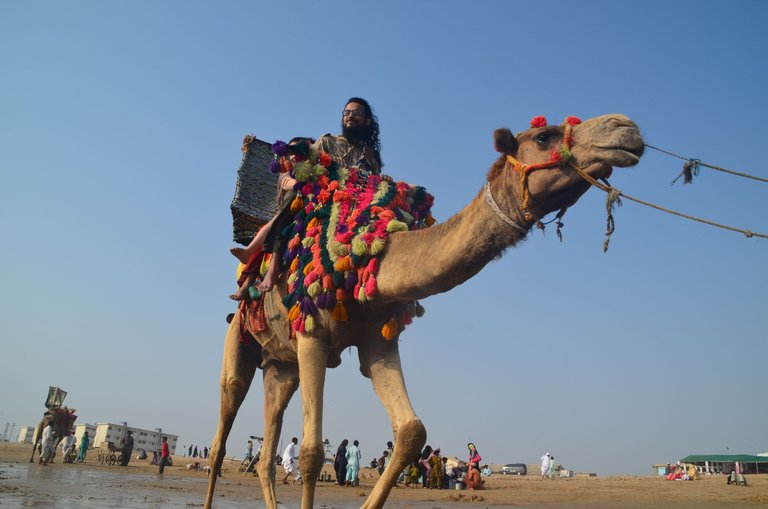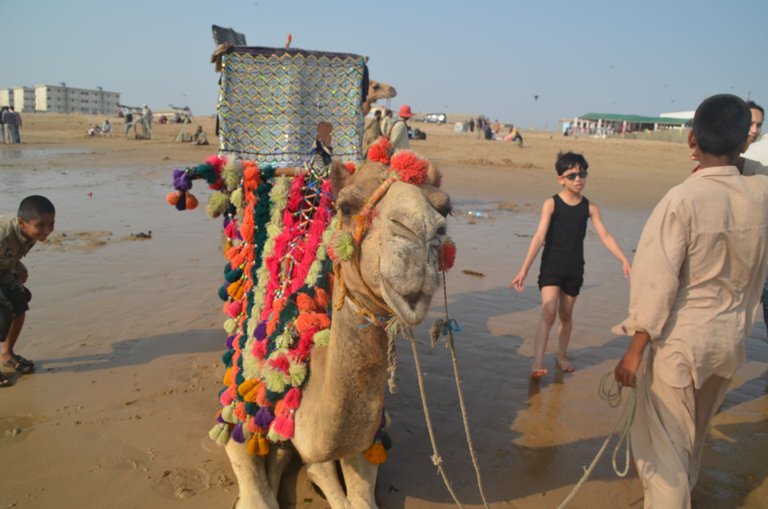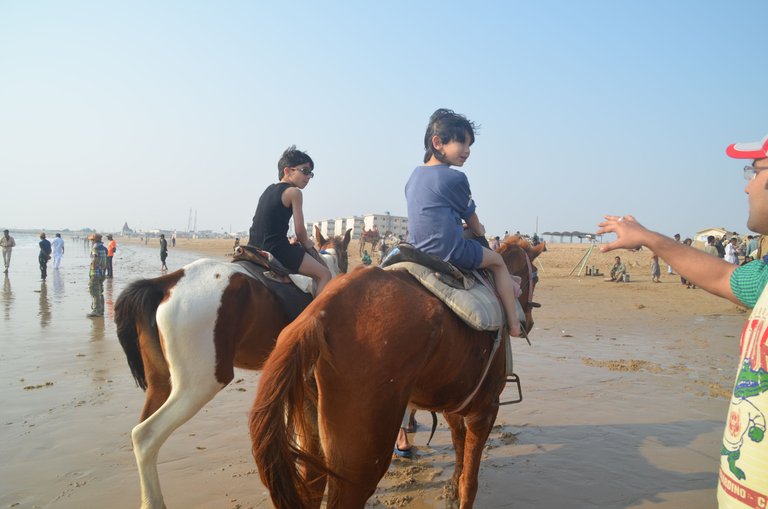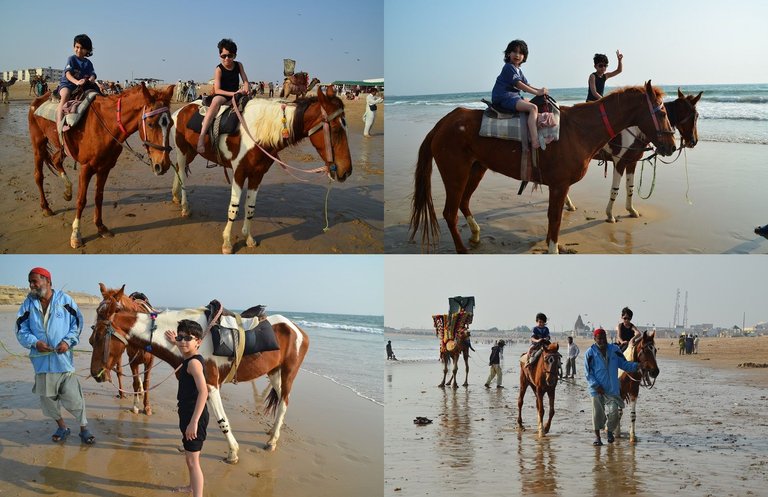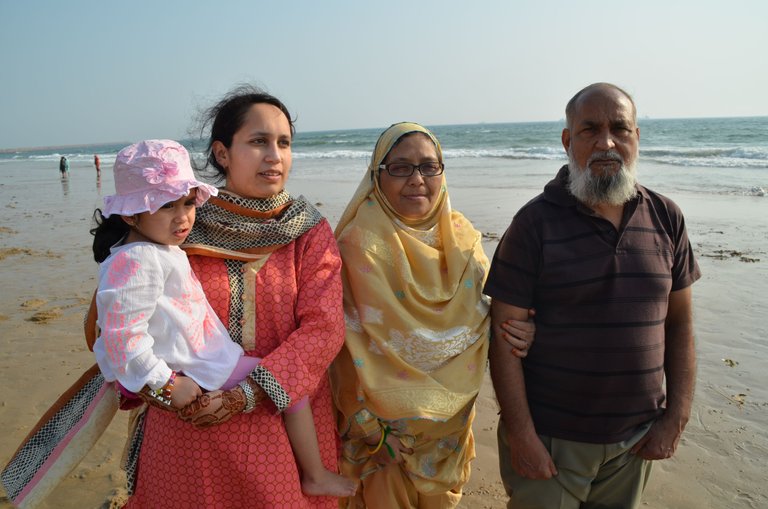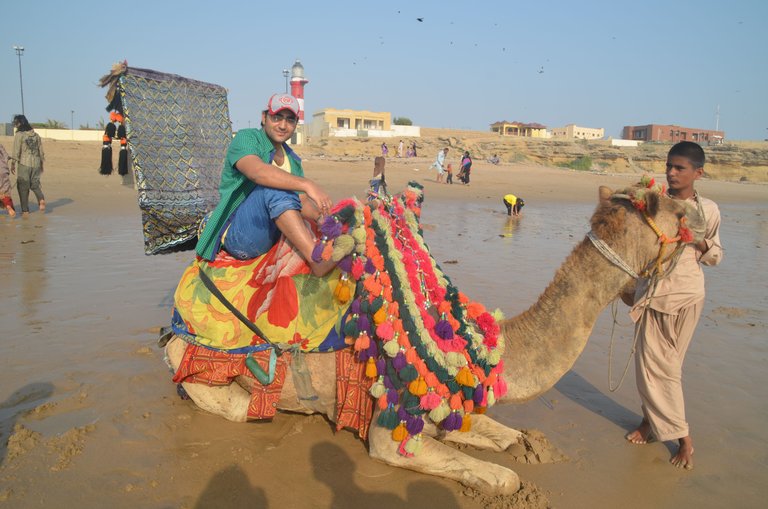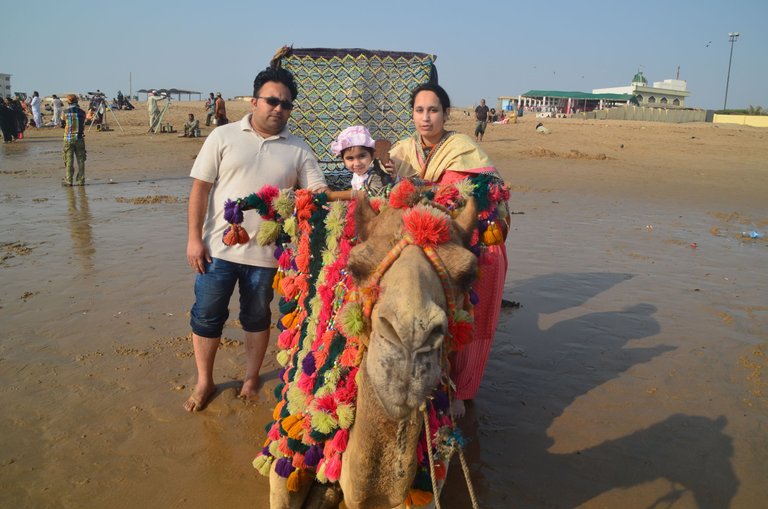 The place was full of happiness and laughter all around. No one was ready to leave the beach, it was so much fun out there.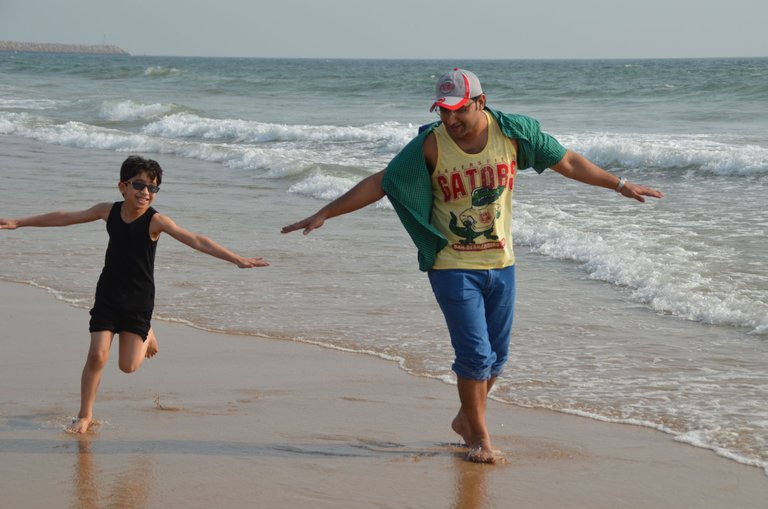 Above pictures are one of my favorites where I with my nephew Mr. Saif was running round and round and when sea waves go back, it was like we are going to fall down. LOL
Some crazy and funny experience.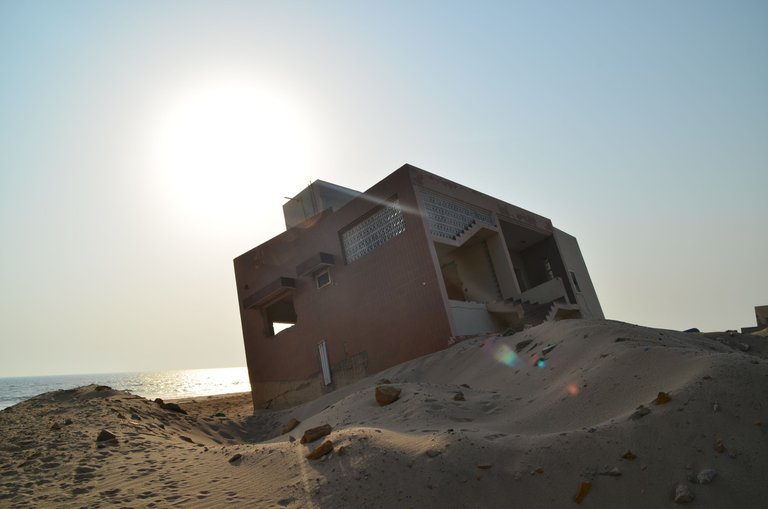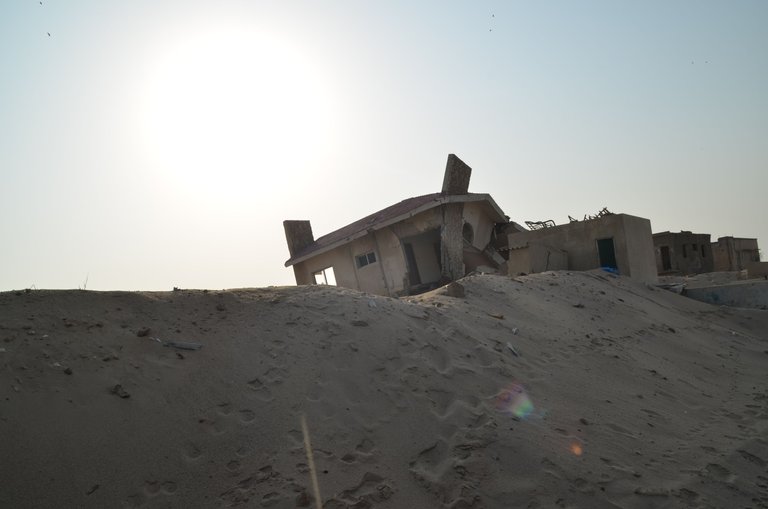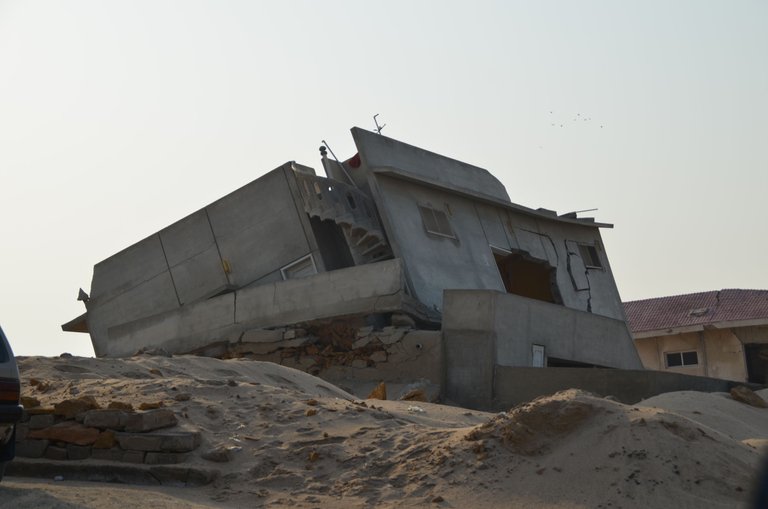 Above are the pictures of the cottages at seaside, looks demolished or damaged due to high tides.
PRESENT SITUATION
Recently, some great steps were taken by Government to improve and develop the Island which will be very effective in tourism and for local picnickers. I have checked latest details through official website of Manora here and it really is a changed place now.
I am eagerly waiting for my next trip to Manora Island and will definitely recommend this place to everyone all over the world who ever get a chance to visit Karachi, Pakistan.
---
View this post on TravelFeed for the best experience.
---
---