Going camping in the living room!

Staying in in the mornings because of the heat can be boring, so I have to find new ways to keep Little Man entertained. It's getting harder and harder as he merely seems interested in climbing anything that may look safe to your eyes but with a 16-month-old toddler, guess what, IT ISN'T!! That's why I decided to turn our living room into a campsite (I have already made a post about our new tent).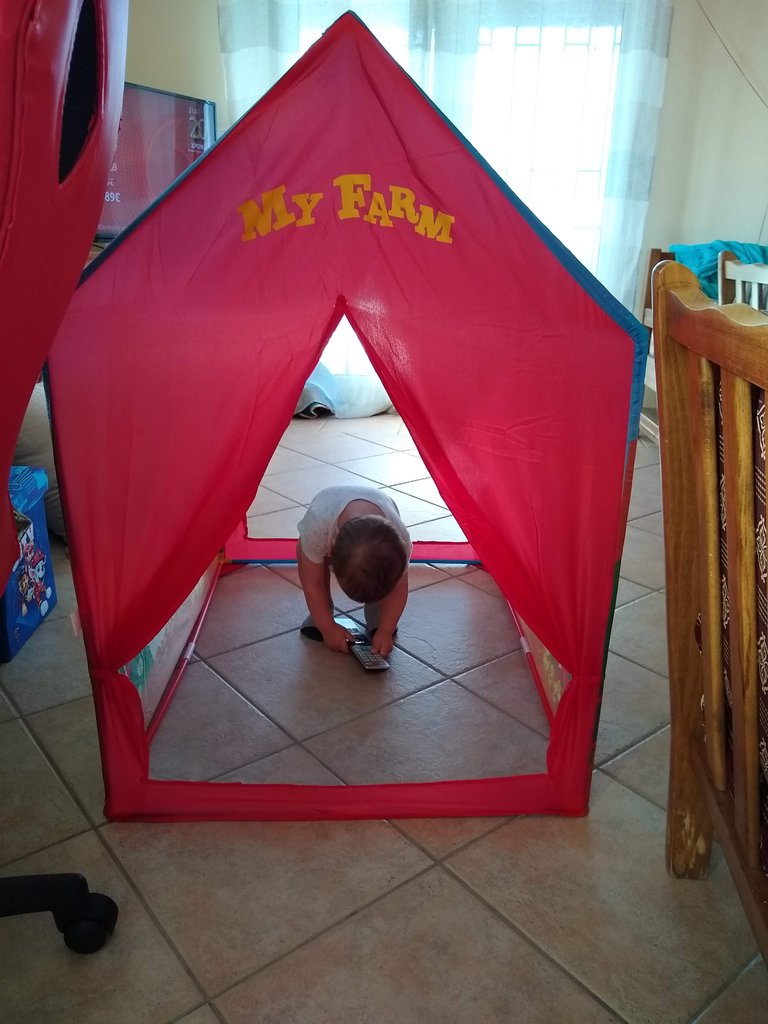 Well, our tent should be standing upwards like that, BUT...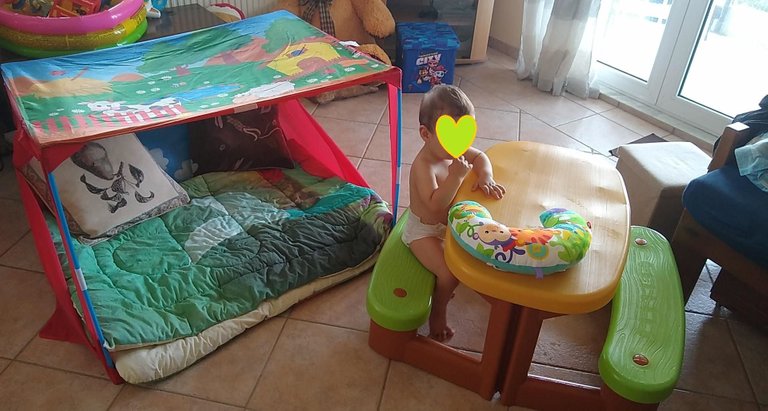 With Little Devil, uhm sorry, Little Man I meant to write, getting inside it and banging it against every piece of furniture in his way it seemed a bit risky. That's why I figured another, a little unorthodox but a lot safer and practical, way to use it. With an old quilt as a mattress, a couple of cushions behind the tent to make sure Little Man's head would not hit against the wooden chest in the back and a couple more cushions inside the tent, I turned the little farmhouse into a comfy bed (almost like a cheap Montessori bed imitation from AliExpress or whatever). I also put some battery fairy lights, but he pulled them down (there goes the romantic night atmosphere I was hoping to get him for bedtime).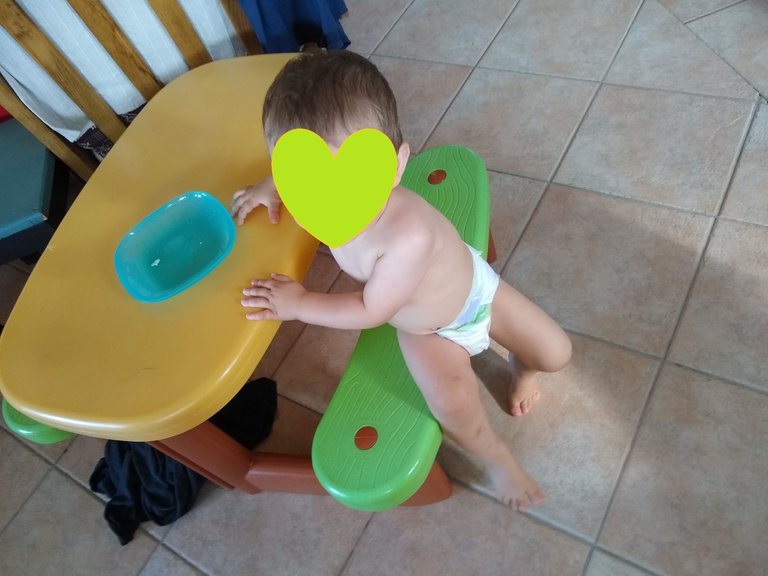 A picnic table someone was giving away in a Facebook group came to complete the scene. Well, we surely need a campfire to cook sausages, but lighting fires in the middle of summer is forbidden, so we'll save it for September, until then we'll be eating canned food and chips! 🤣🤣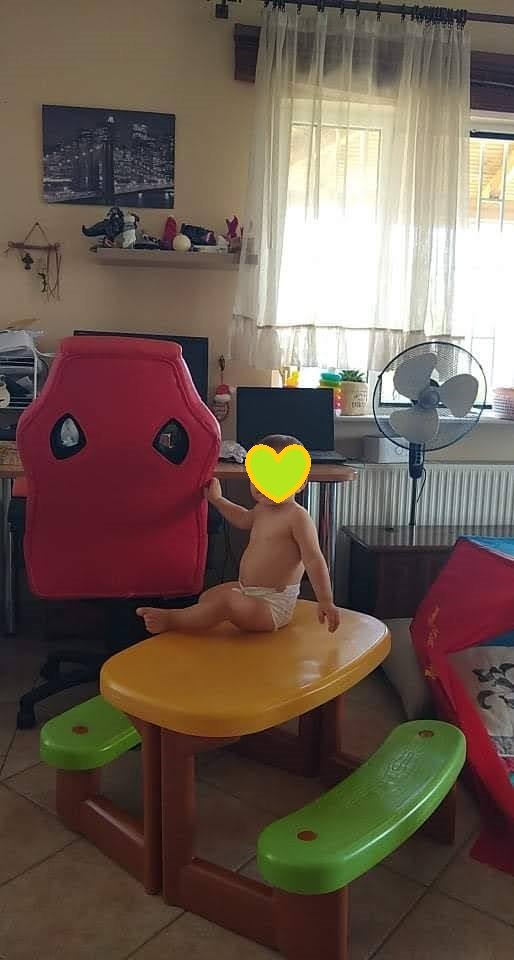 As you can see with your own eyes, parental supervision is ABSOLUTELY NECESSARY since this monkey here feels he's Spiderman and can climb up anything!! I fear that one day I'm gonna find him hanging from the curtains or the chandelier swinging around like another Tarzan...
---
Original content by @ruth-girl - All rights reserved
---
---