The beauty of nature lies in roses
Hi hive friends, all meet again with me, how are you today, I hope you are always healthy and all your affairs are made easy, I hope that today is better than yesterday.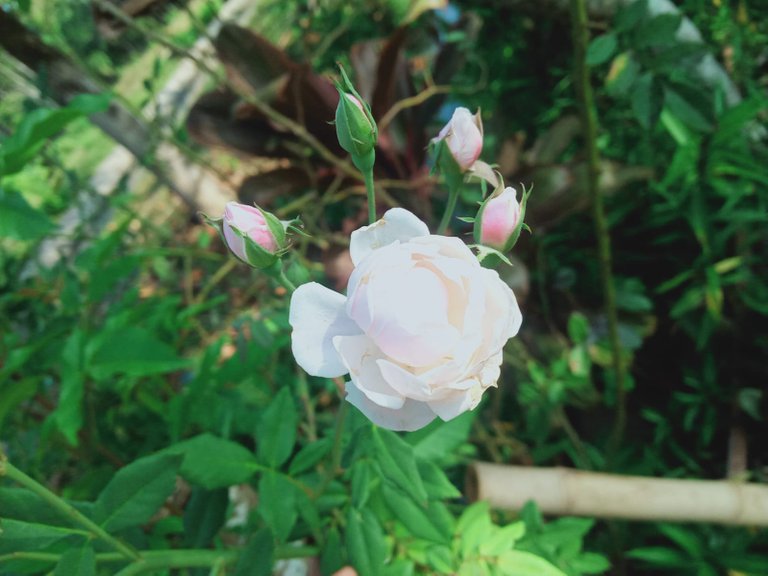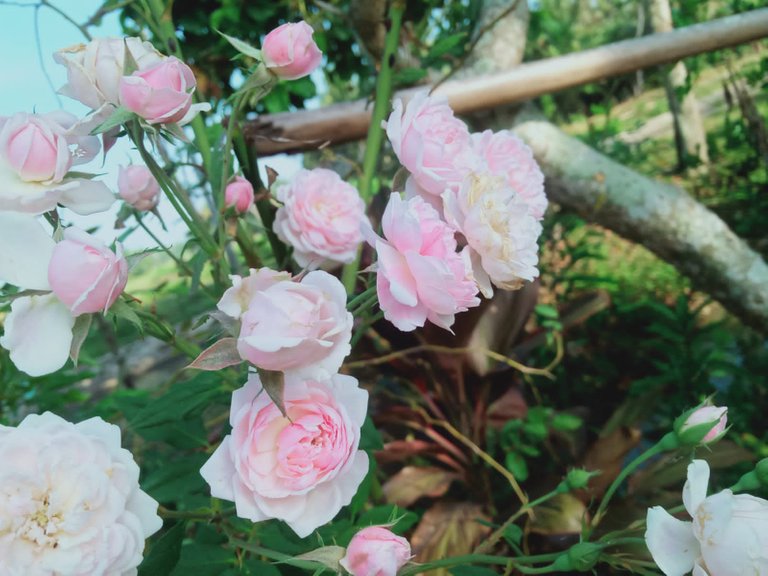 Today I will share a picture of a very beautiful and beautiful rose, this pink rose looks beautiful and enchanting, it makes us stunned when we see it because it grows not just in a single flower but in groups which makes it look luxurious and charming, many people like roses, right? only the shape is beautiful but it also has a very fragrant smell that makes us always want to smell the fragrance, the roses happened to be planted by my wife in front of my house so I can see them right away and then I take pictures using my cellphone.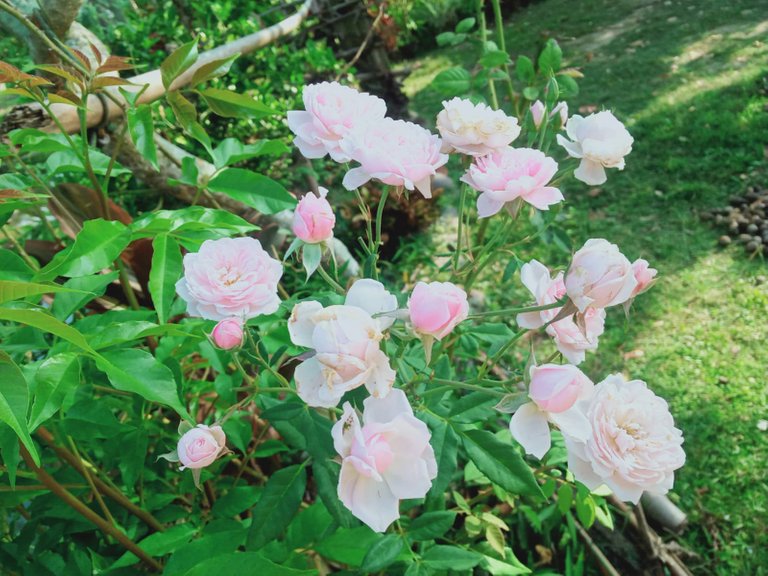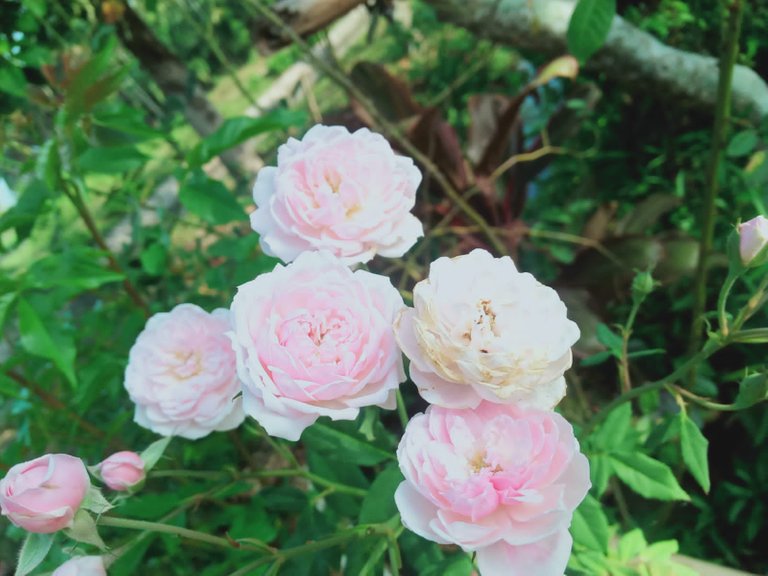 Roses have several colors, namely red white pink maybe now there are many other colors as a result of marriage, roses are found all over the country because many people like them and many plant them, roses are not only decoration in flower vases because roses are also often used to decorate a place such as a wedding or the like and also often used as a gift for loved ones, roses are often called by people as a symbol of love because most people always give roses to their partners on special days such as wedding days or valentine's day or also anniversaries and various other things.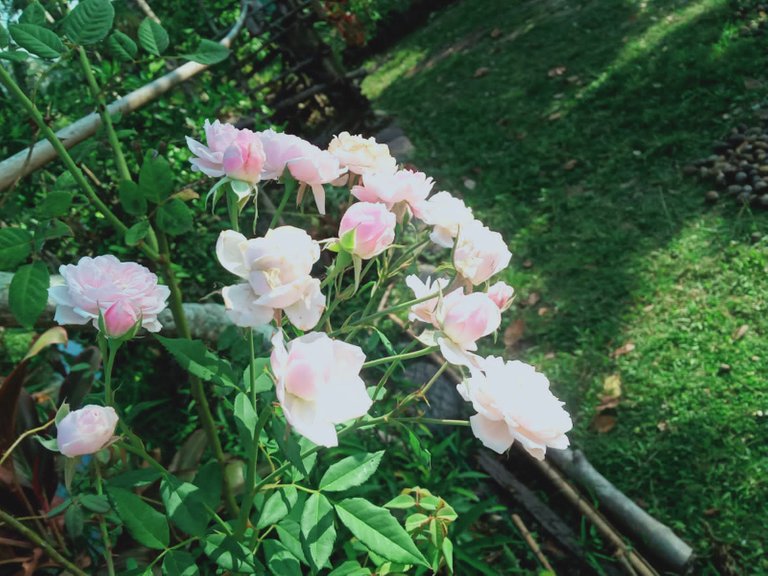 Roses are famous for their very sharp thorns. If you're not careful, you might stab the thorns. Even though roses have lots of thorns on their stems, people still like them. If you can't touch them directly with your hands, wear gloves to protect them from The thorns or the thorns are first cut and then made into beautiful ornamental flowers.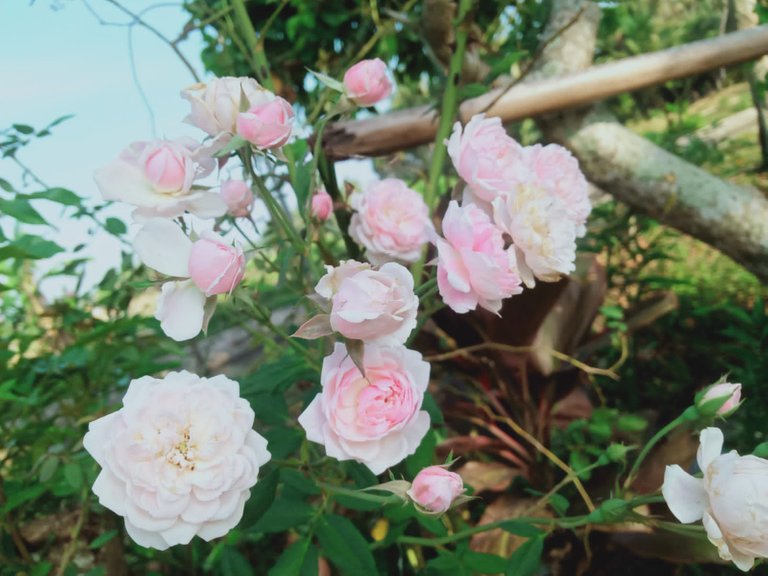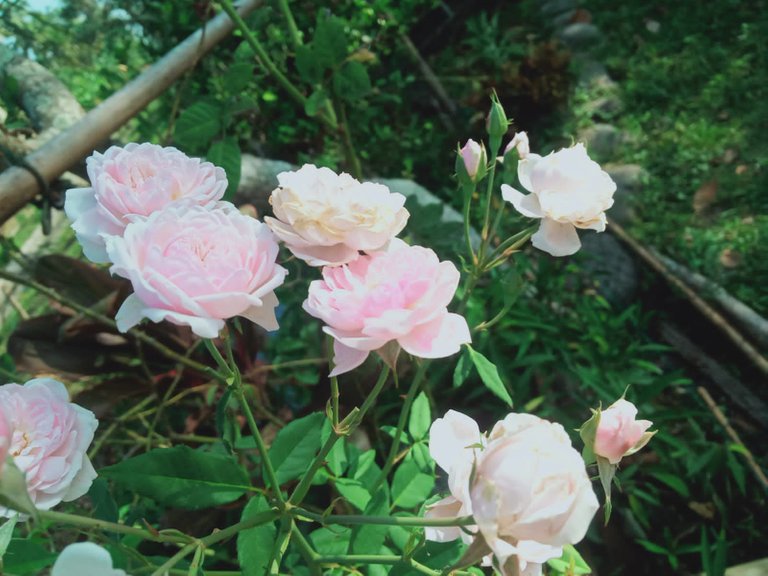 Maybe this is all I can share with all my friends. Maybe if there is something missing, I apologize as well as I can because I'm just learning, thank you for visiting.
---
---