Tales of the Urban Explorer: The Rising Sun

"The report on this one is old, so I am not sure whether we can get in"
I was explaining to @goblinknackers my intelligence on 'The Rising Sun', a most eloquent public house in a suburb of Leeds famed for its roughness.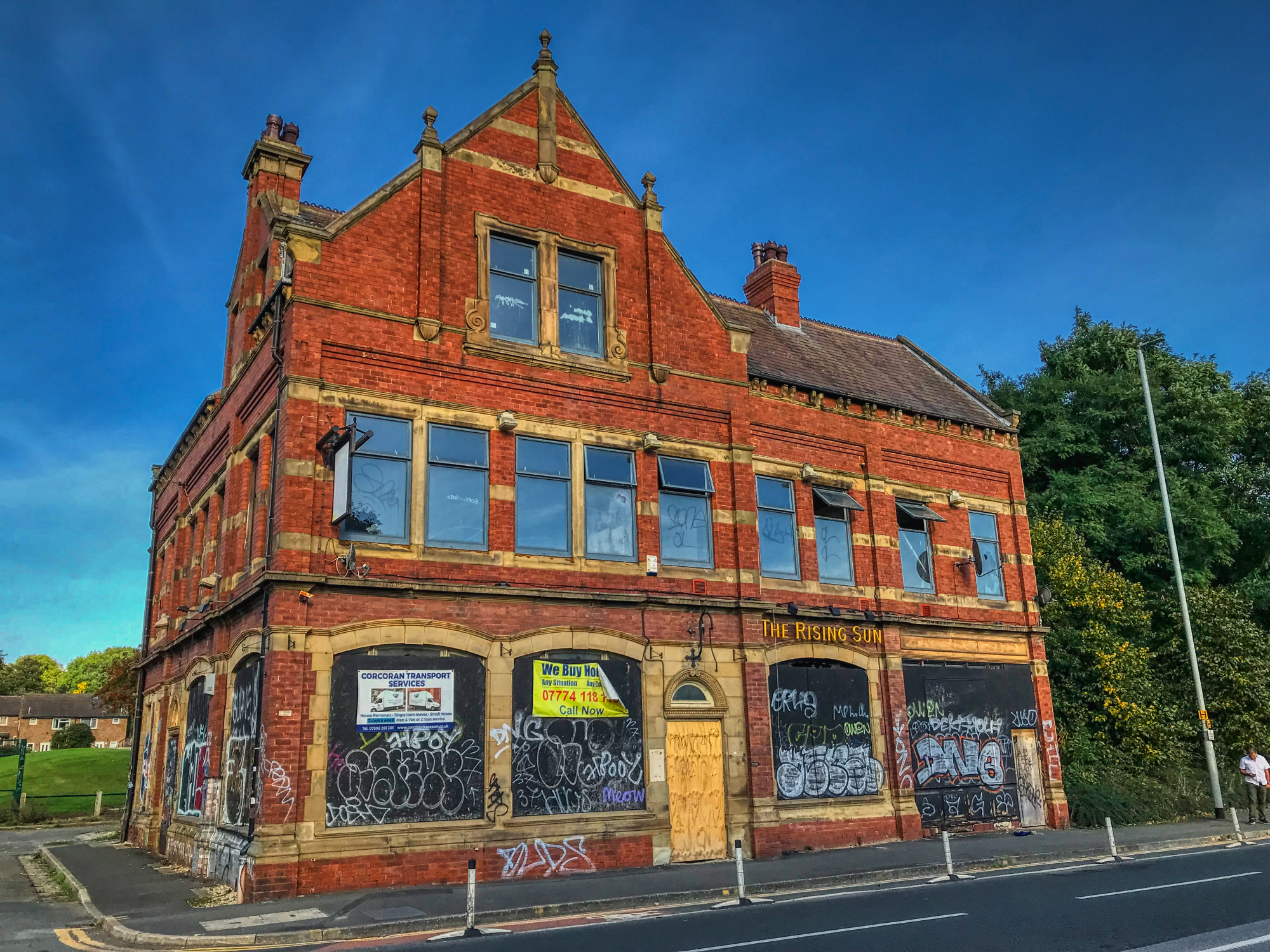 An infamous and quite hated explorer (by his own admission) had told me how to get in. All this 'hated' stuff goes over my head.
I don't care, I don't give a shit and I don't hate anyone. It seems petty and stupid to me. Why can't we all get along?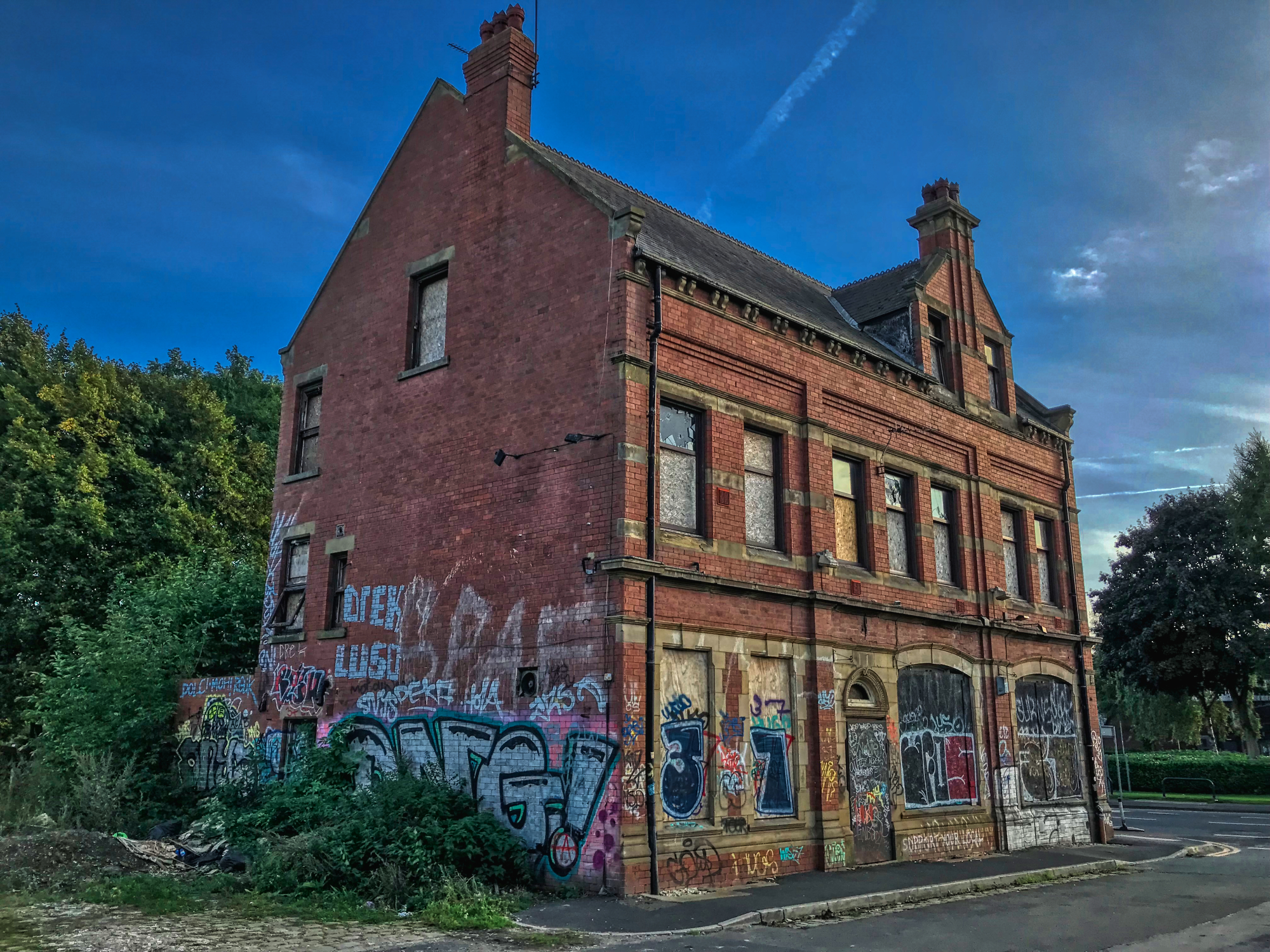 The Grade II listed former pub on Kirkstall Road has sat empty for a number of years.
The pub, which dates back to around 1895, has long since closed, reopening as a second-hand furniture shop in 2011.
It was severely damaged by fire in 2013, has suffered from vandalism and drug use and its downstairs was left under several feet of water when the River Aire flooded on Boxing Day 2015.
Source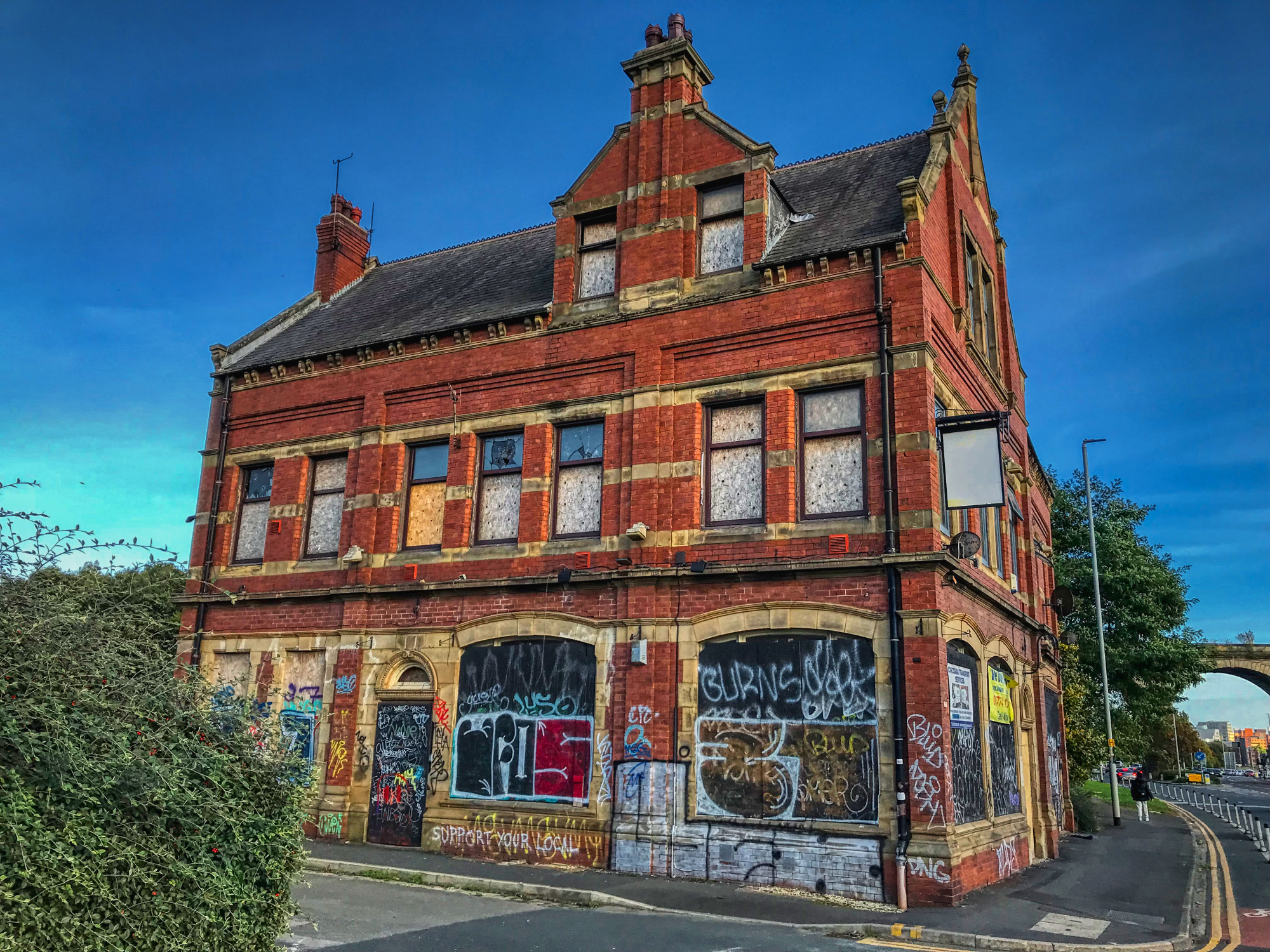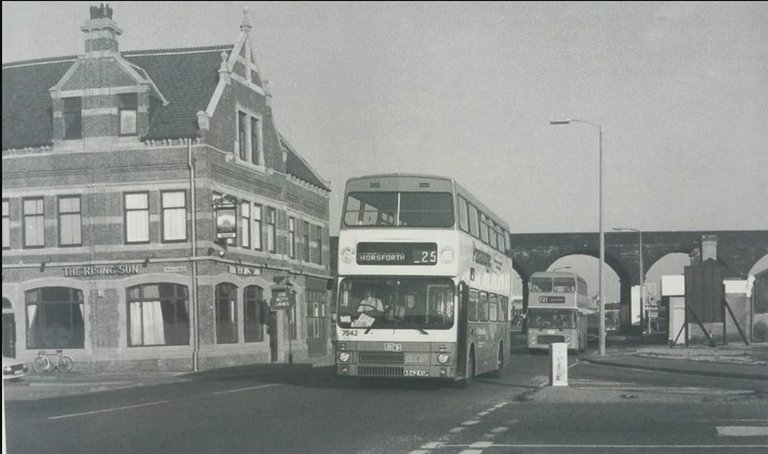 Source
...'finding an old image of 'The Rising Sun' took a little digging. By the looks of the parked cars and old buses this could be from the nineties'...

As there's nowhere to park we were forced to jettison the car almost next to 'The Rising Sun'. It looked like gangland and I hoped I would have a car when we returned to it.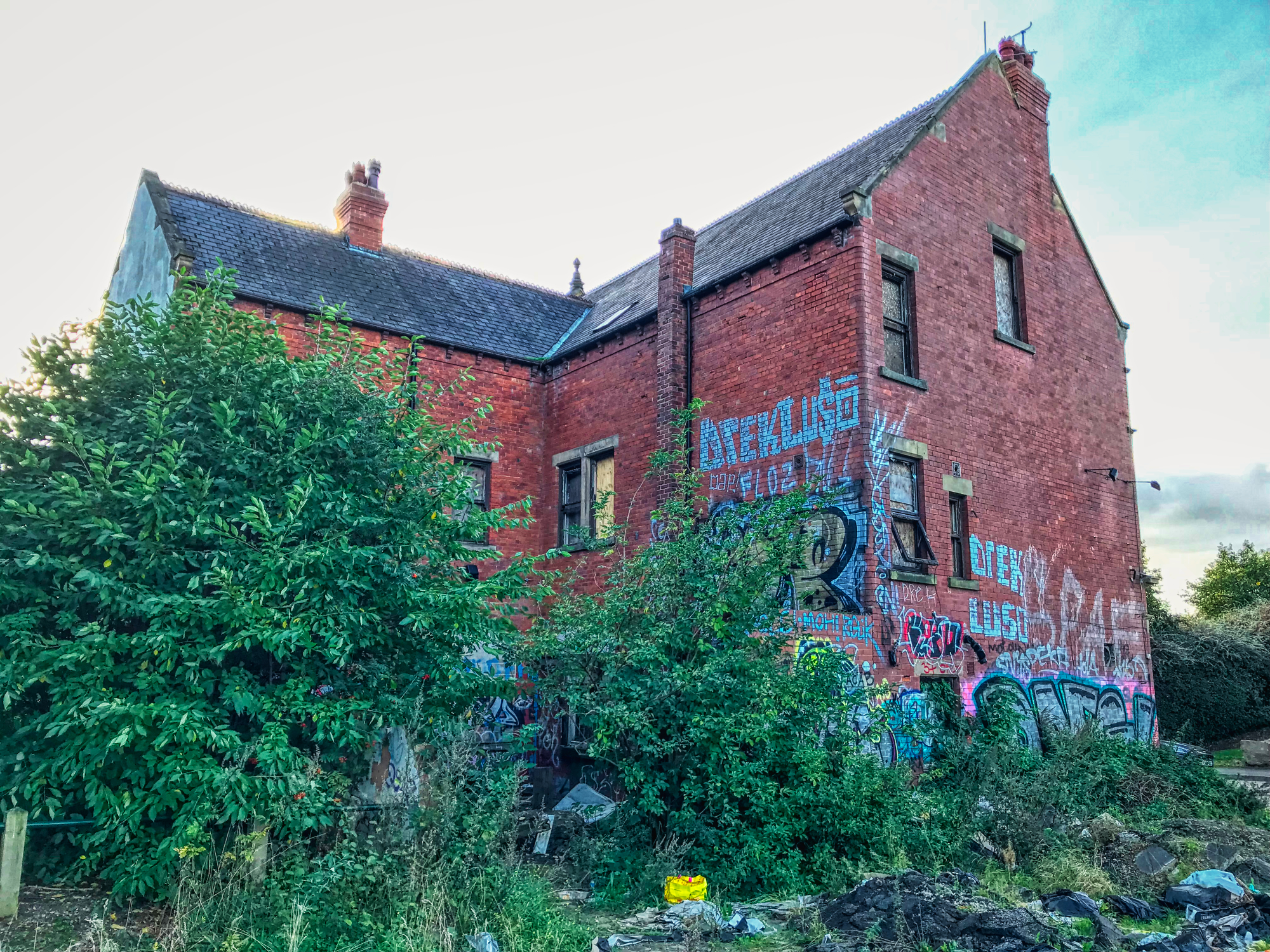 Trying to avoid the dog shit and other various bits of crap underfoot, we snuck around the back and into the old yard. There it was, exactly as my informant had suggested.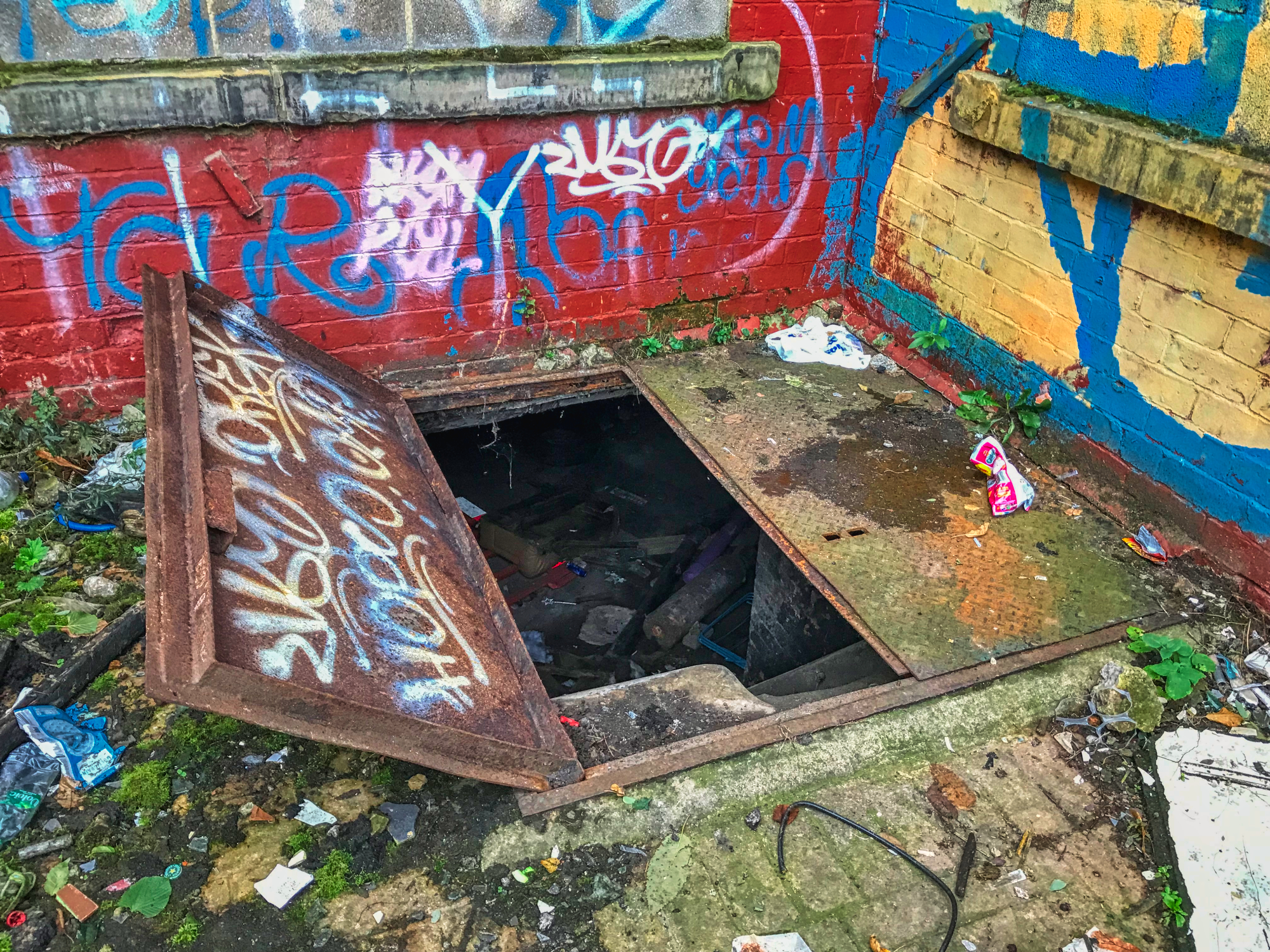 …'can't they all be this simple? - no.. that would take away half the fun'…
If you think I am being too open with access points this is why. Our visit was in October 2021; my latest info is 'The Rising Sun' is now being renovated or so @goblinknackers tells me.
The days of going down that hatch are likely over. It makes a change for 'down there' not to be flooded especially considering the past history.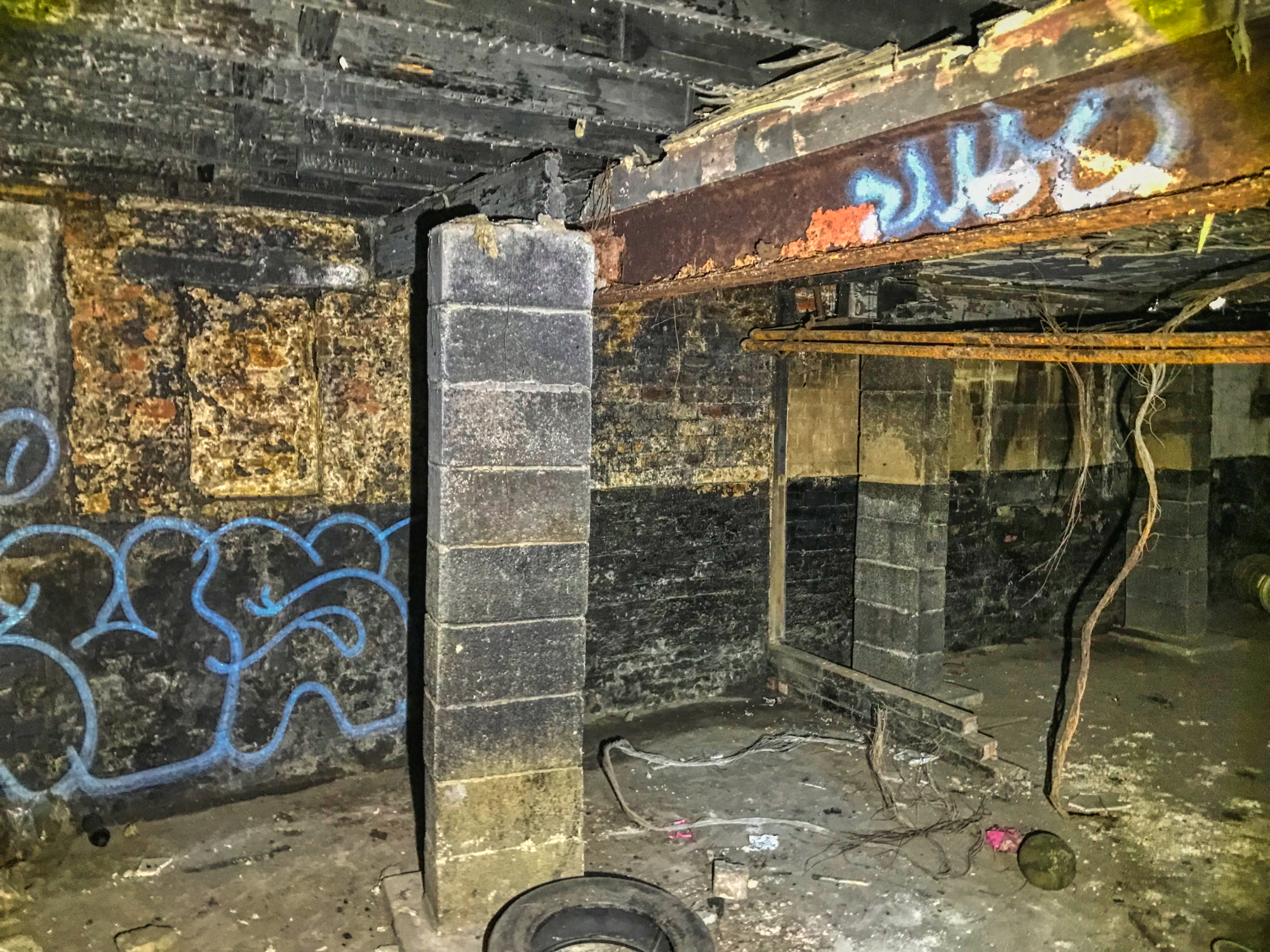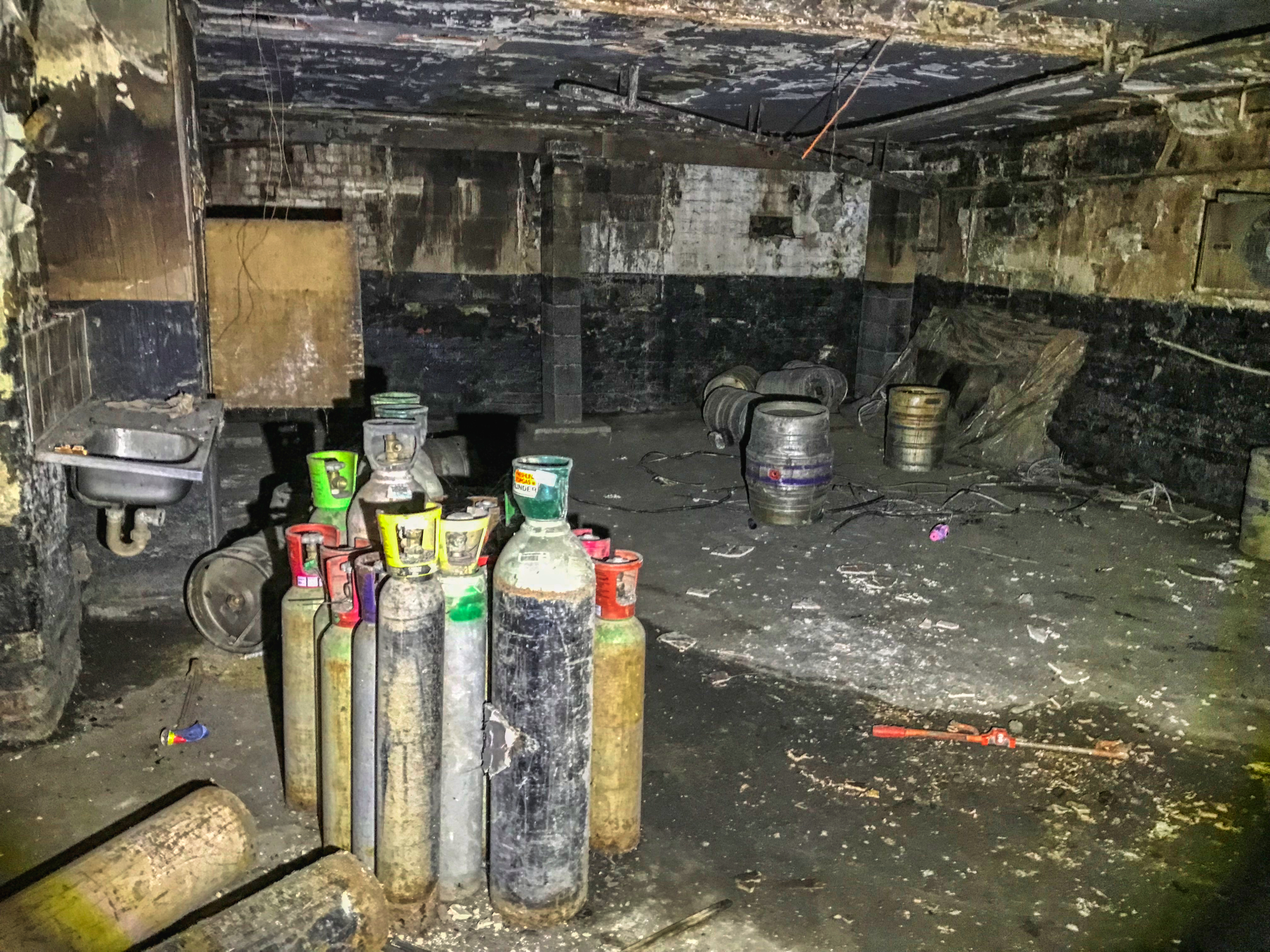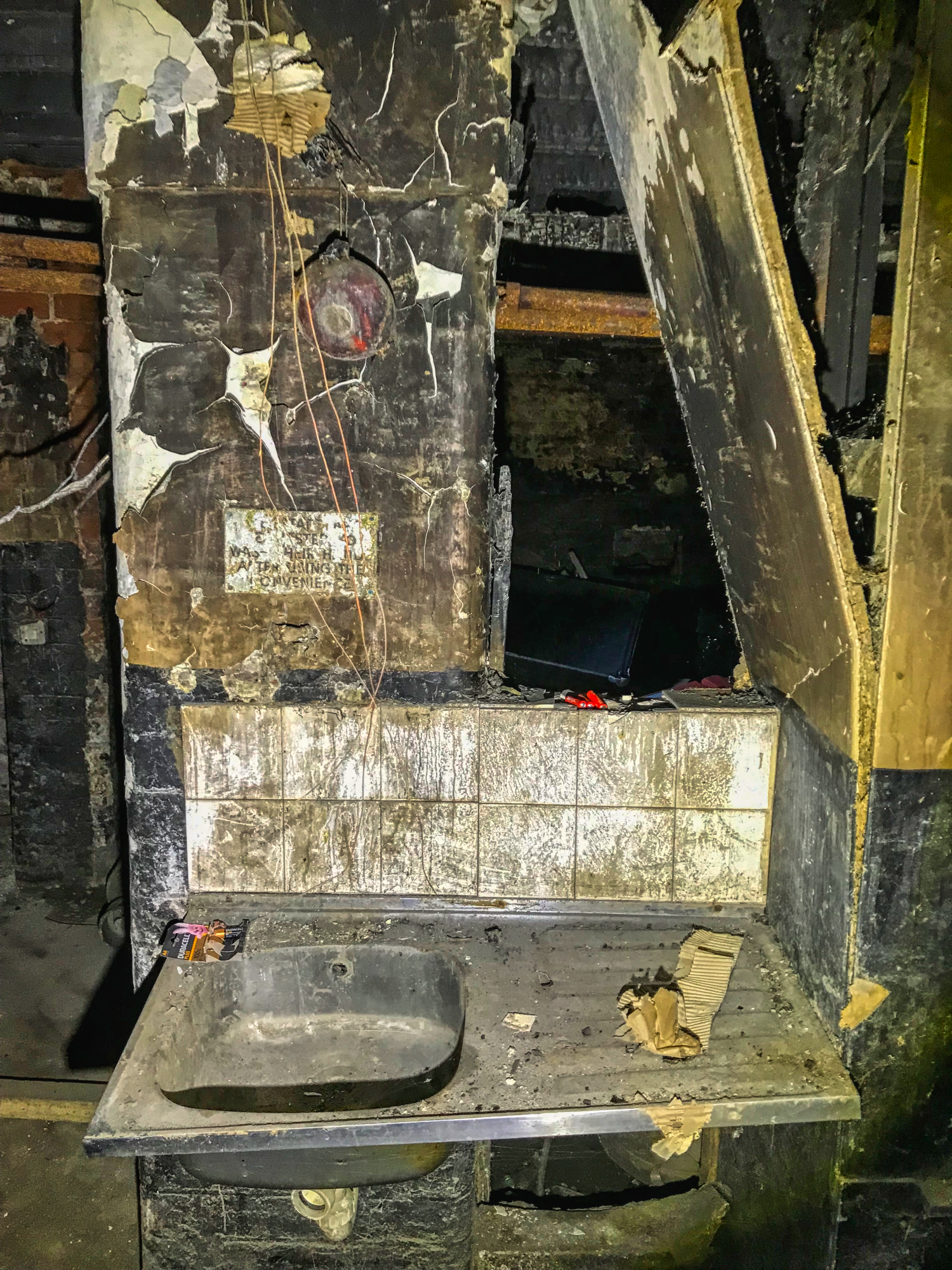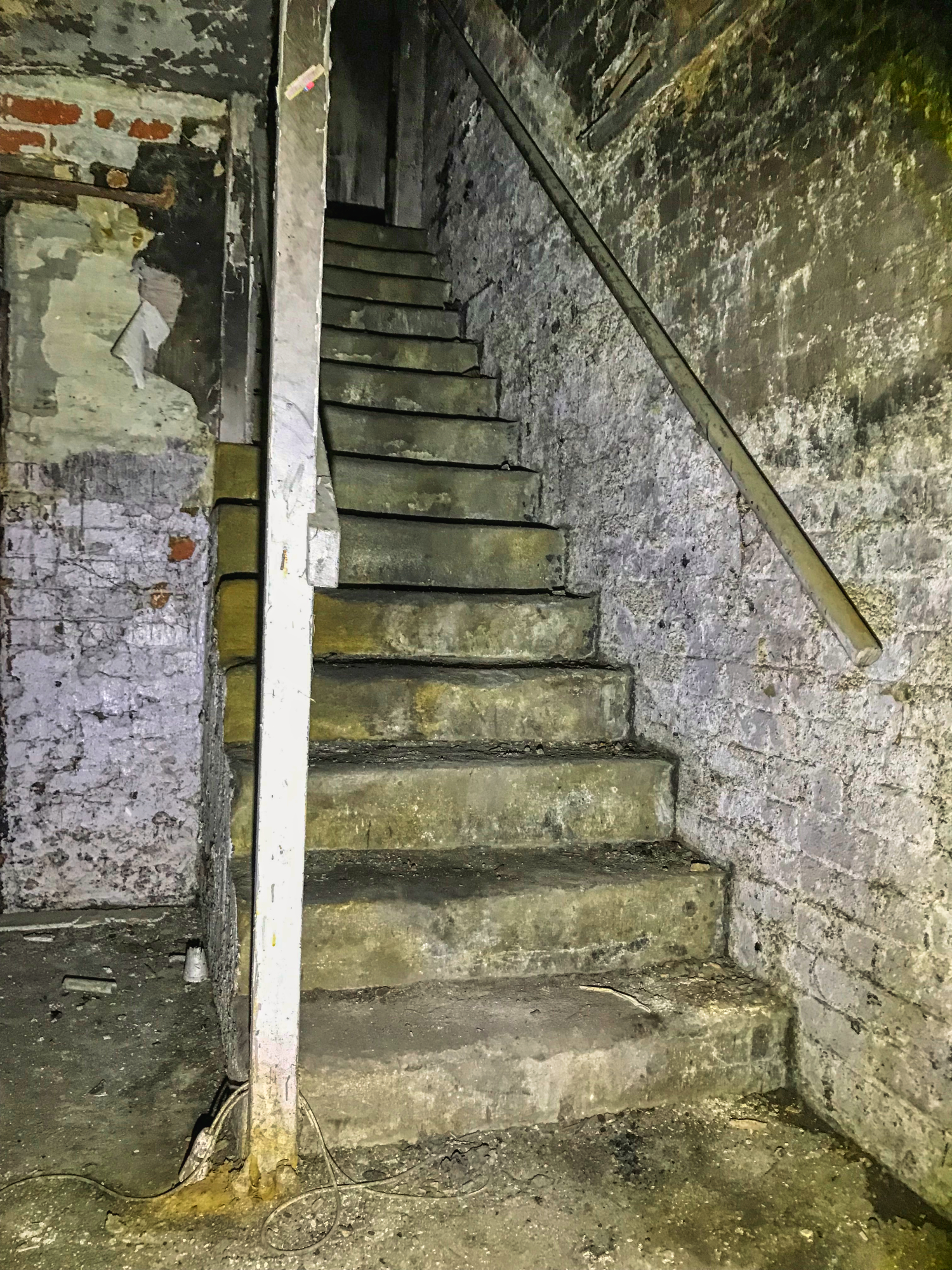 After checking out the filthy basement we headed up the equally filthy stone stairs. None of this wooden shit here.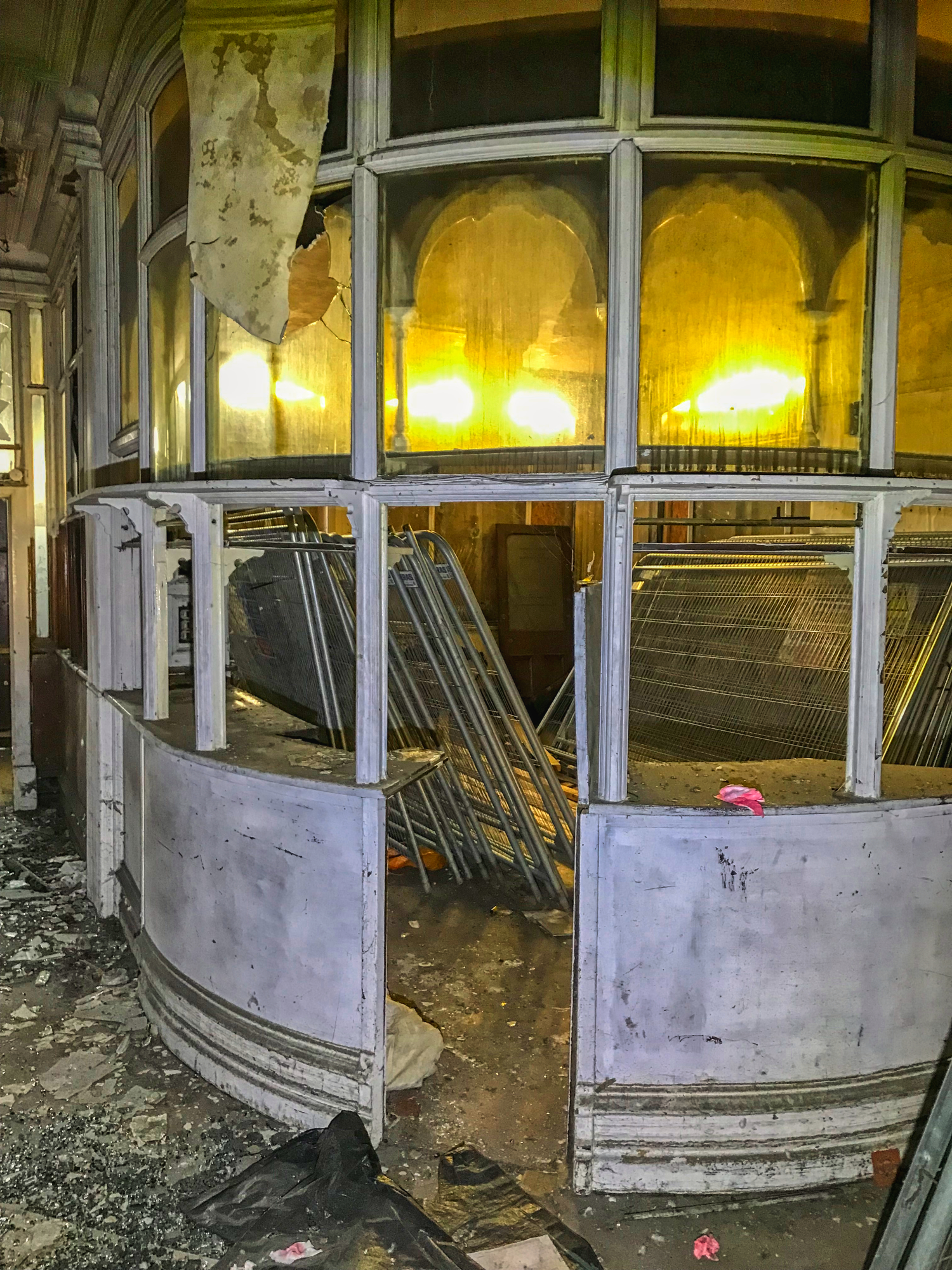 Perhaps our arrival was timely. That's a lot of anti-climbing fencing in the bar area, and I'm sure it's not thirsty and waiting for some pints to arrive.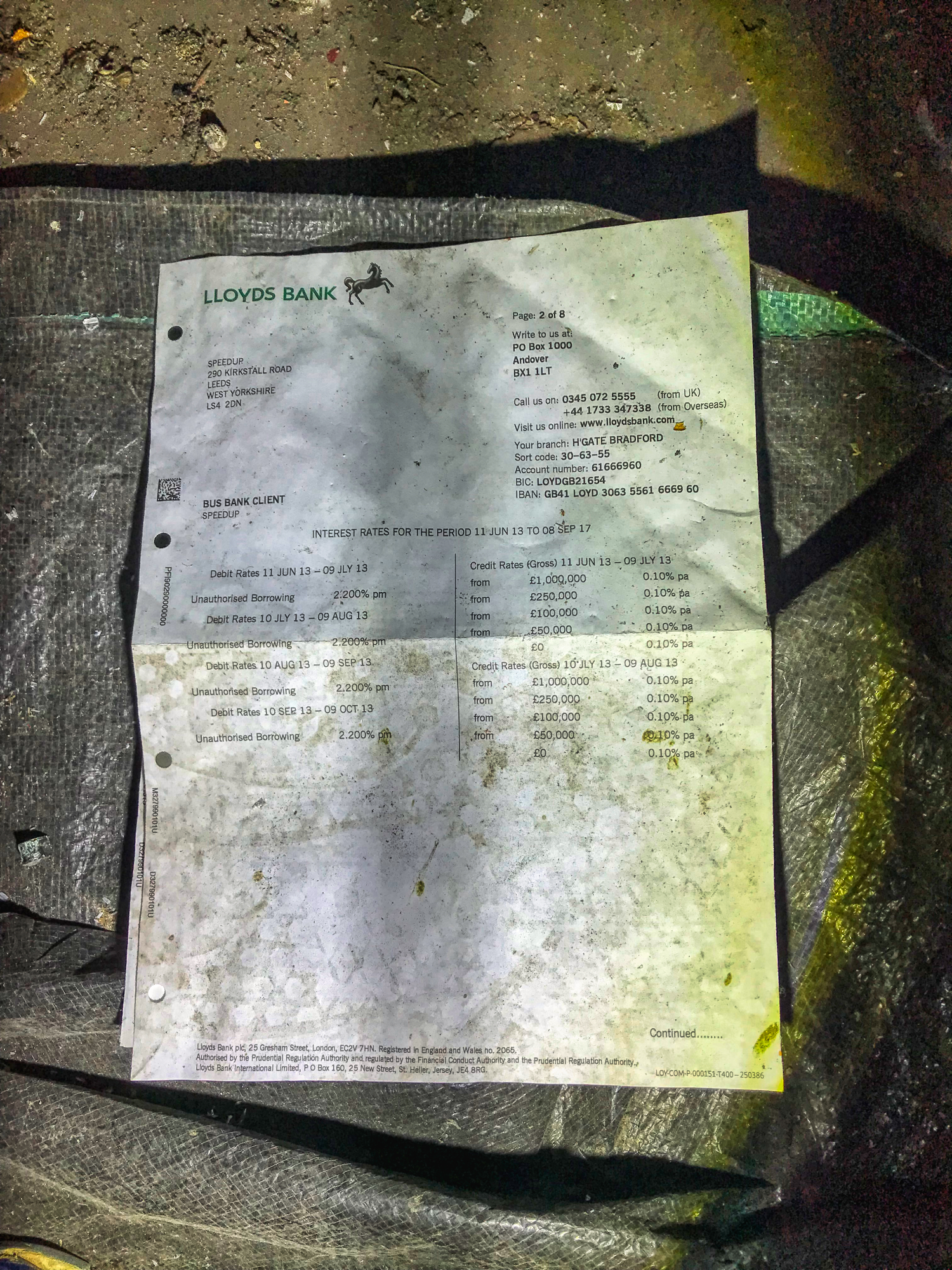 There was little in form of correspondence hanging around in 'The Rising Sun' and this one is a little impersonal. It gives me some idea of when things were active here.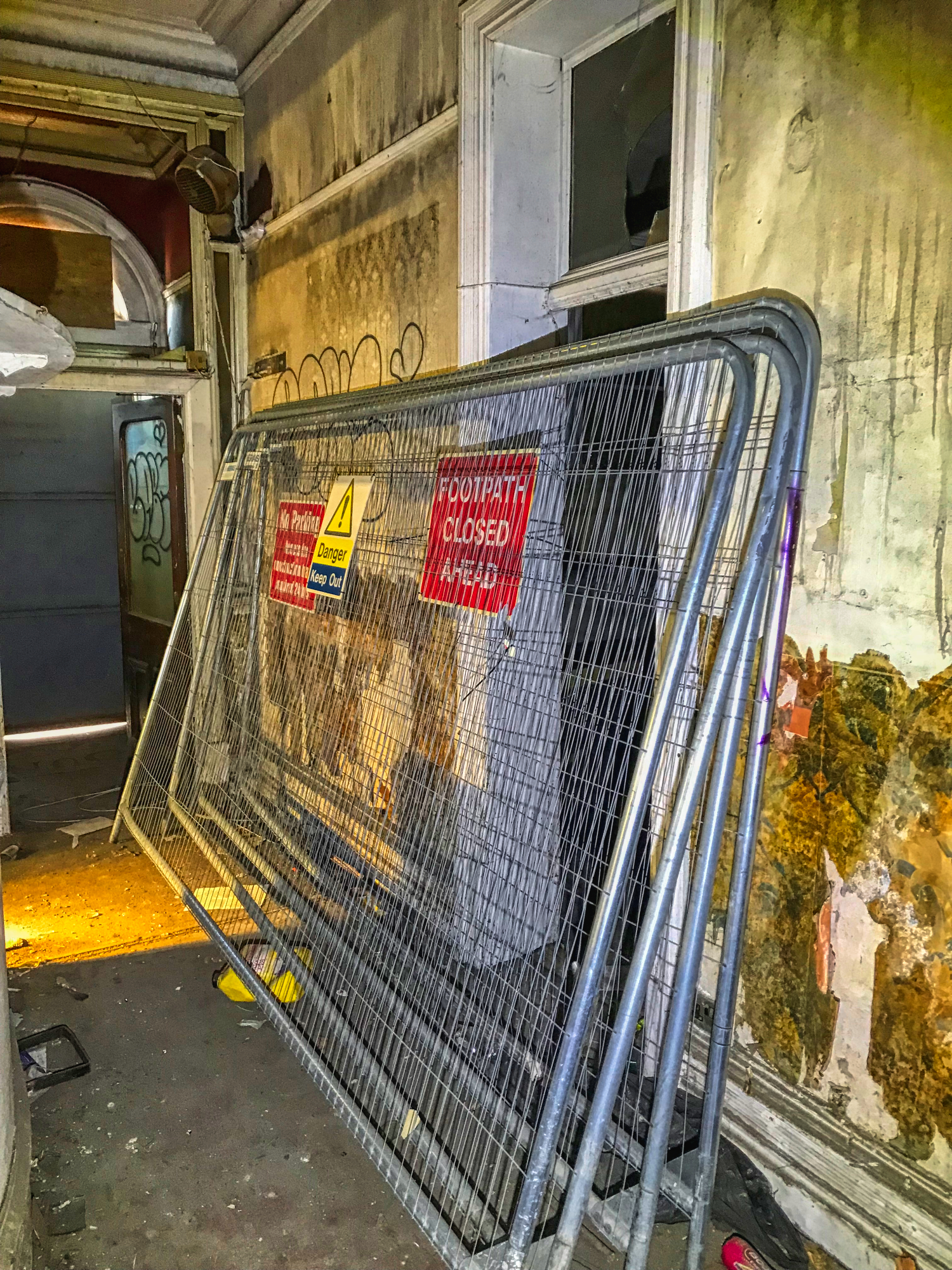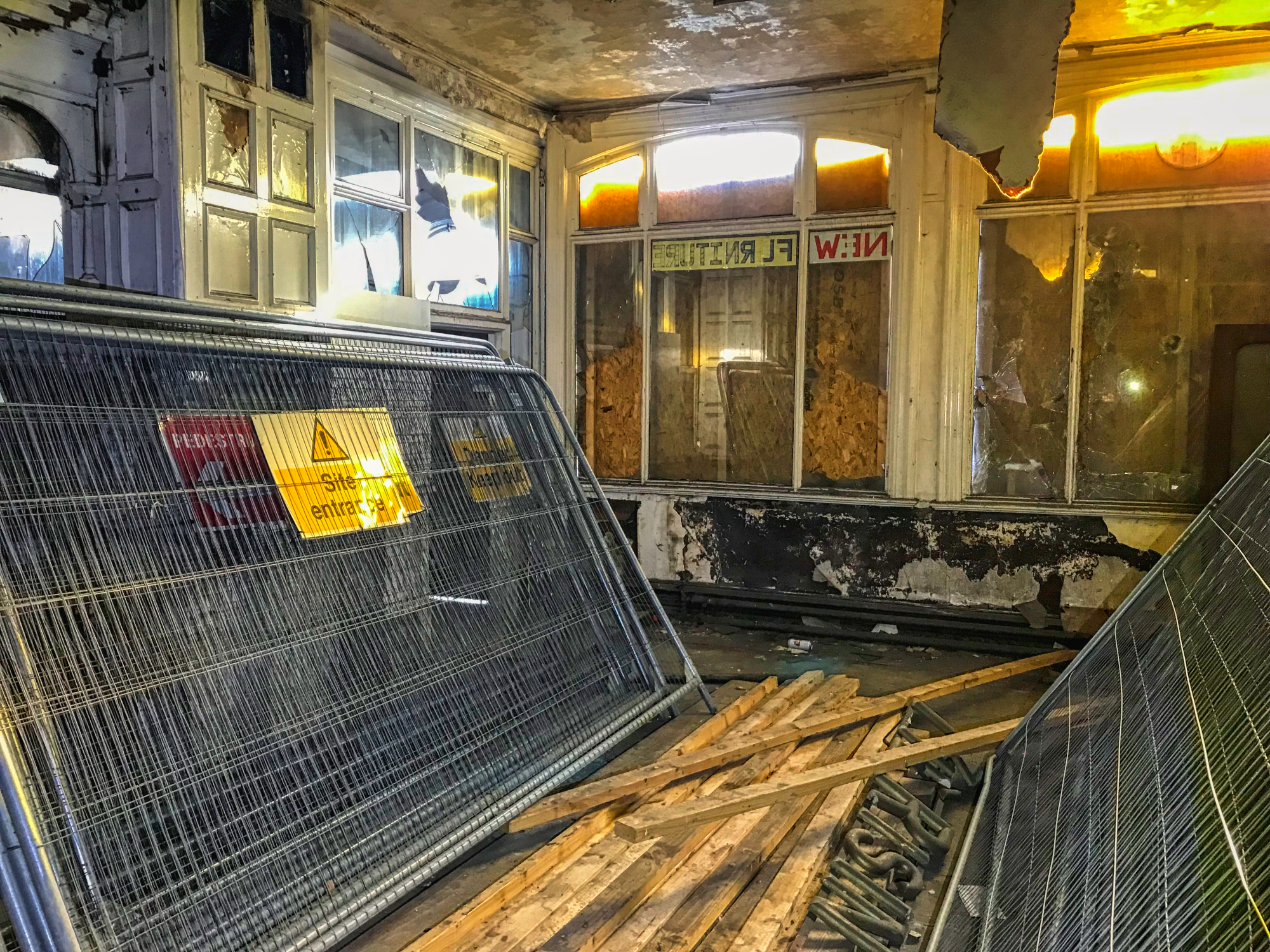 It didn't click at the time, but it does seem they were getting prepared to refurbish the pub complete with signage.
The burning doesn't seem to be extensive, though we found more later.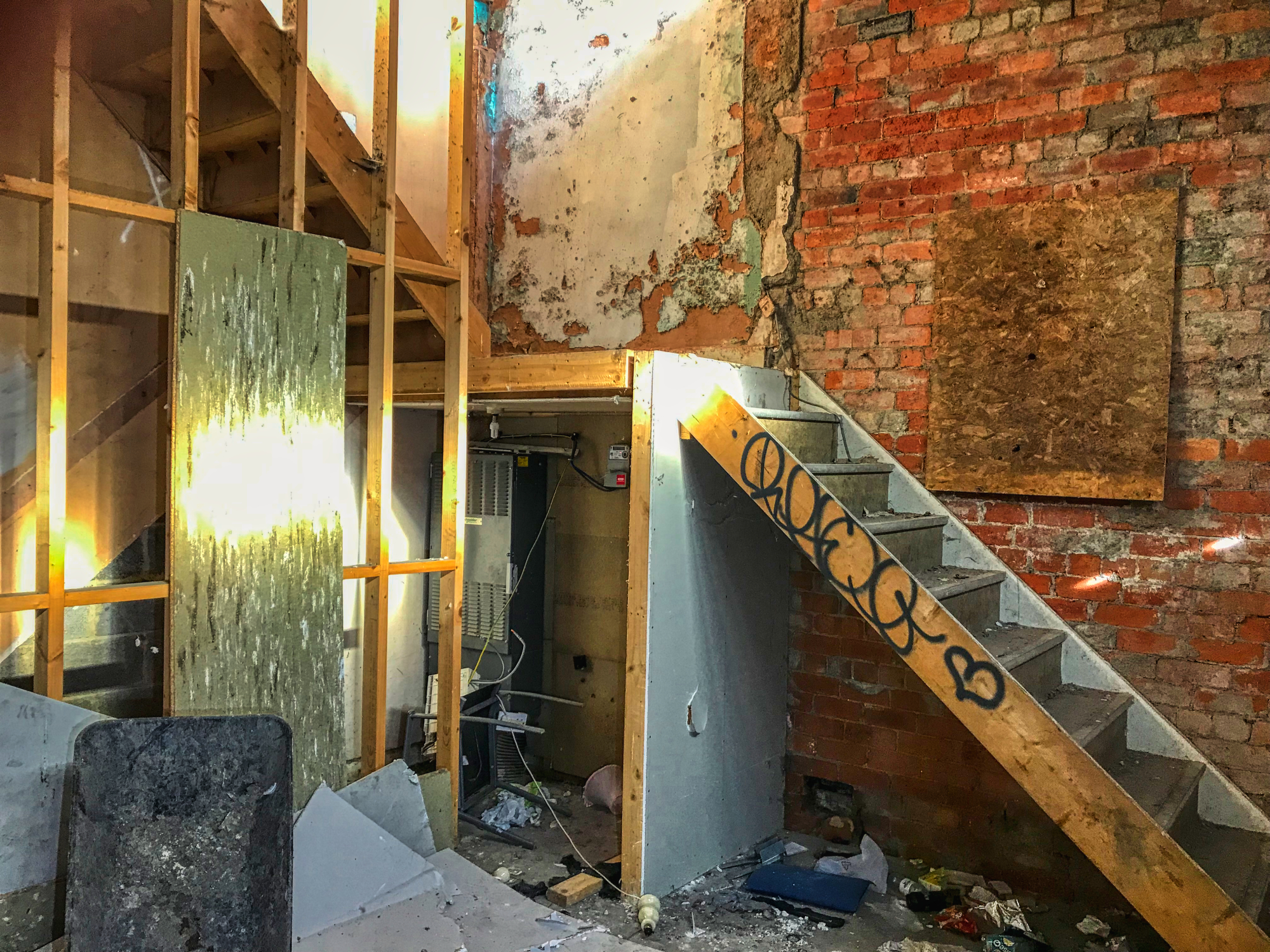 Along with a previous attempt at refurbishment, that has subsequently been subject to graffiti.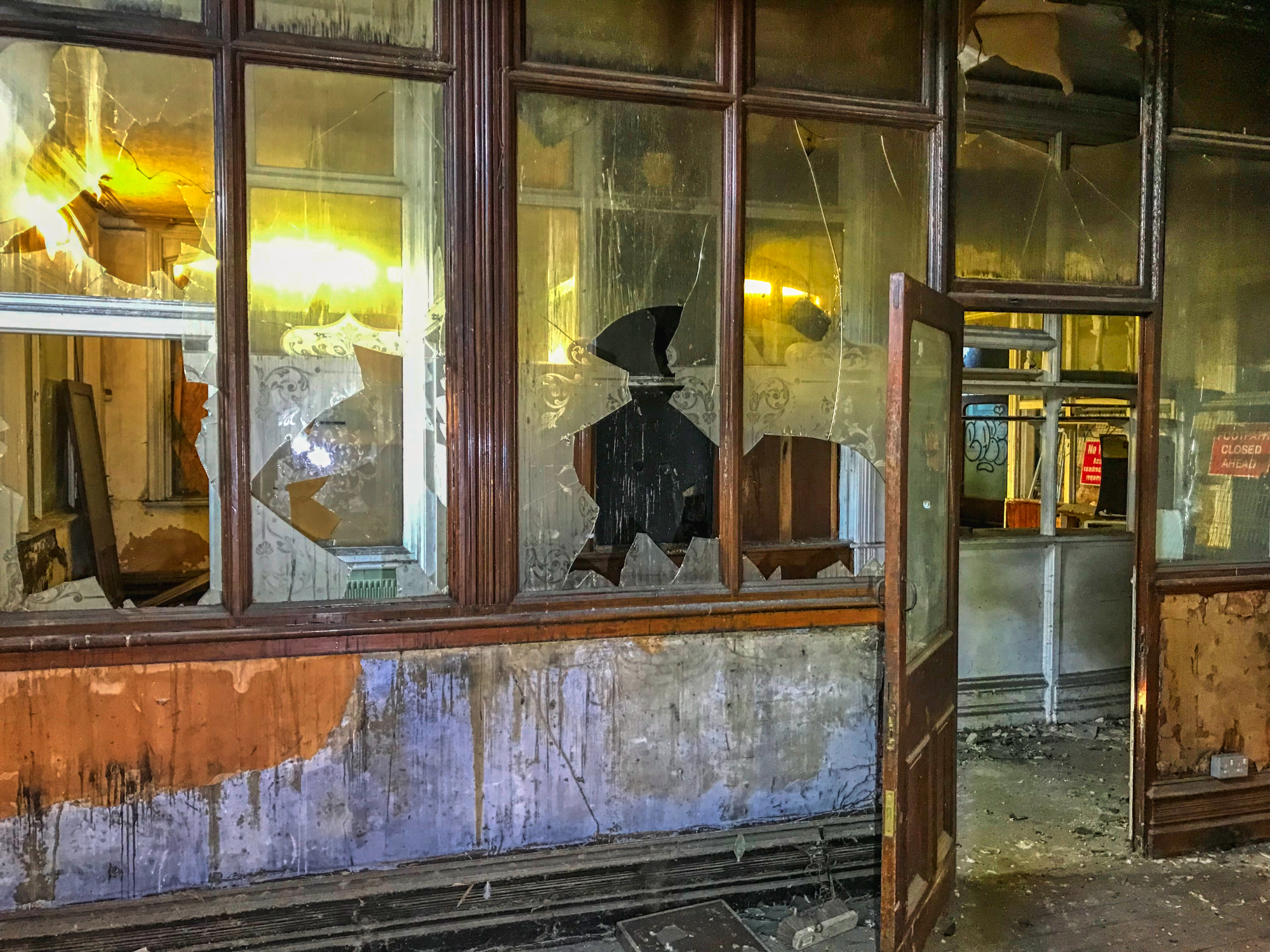 Those windows with the patterns intertwined probably cost a pretty penny. I saw many like those in my younger drinking days. There's little left.
The door glass miraculously had survived the idiots. 'Smoke Room' - how delightful. Free lung cancer if you spend time within. It must have been a 'brown' room once.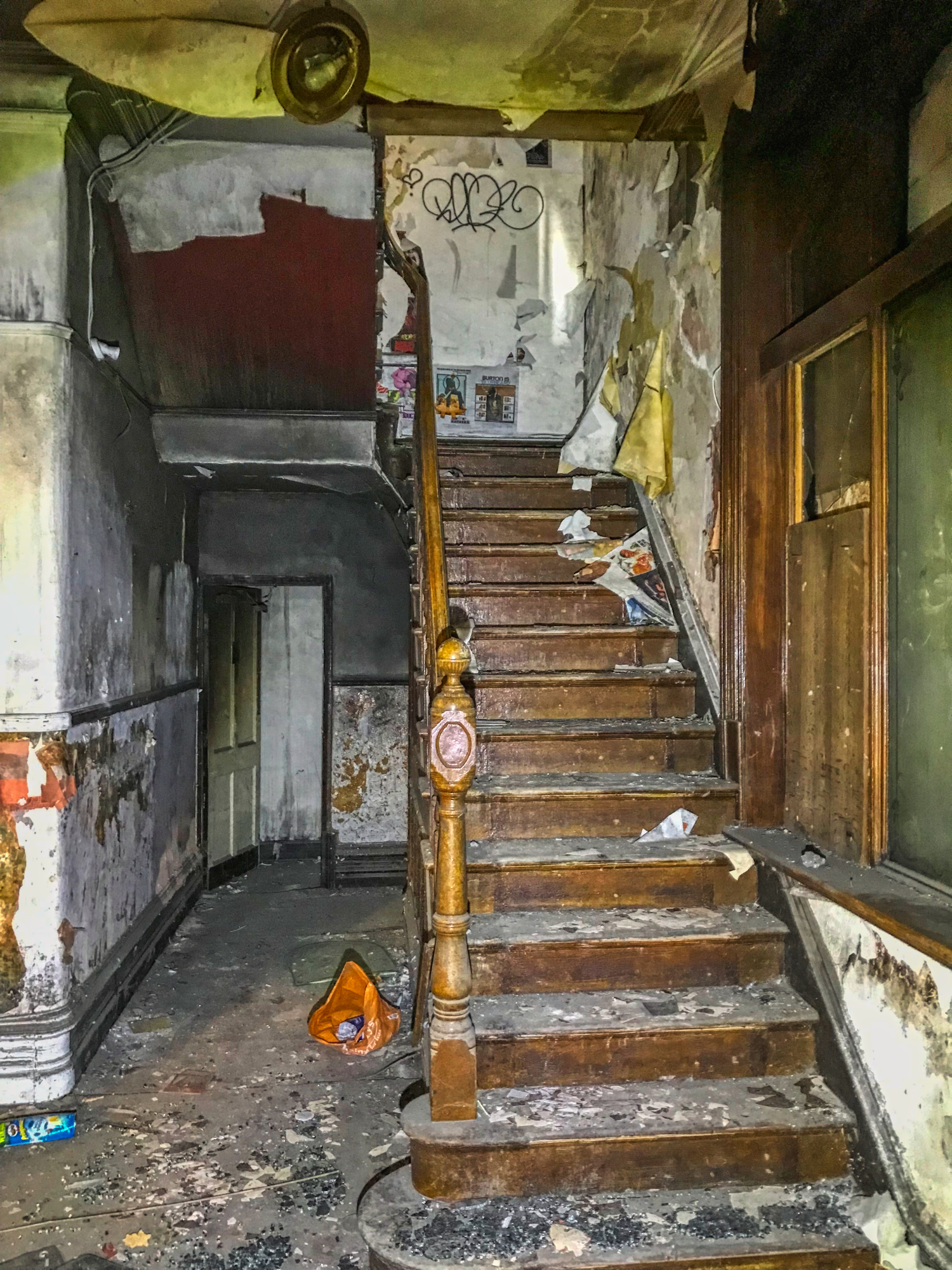 Some very sturdy stairs took us upstairs.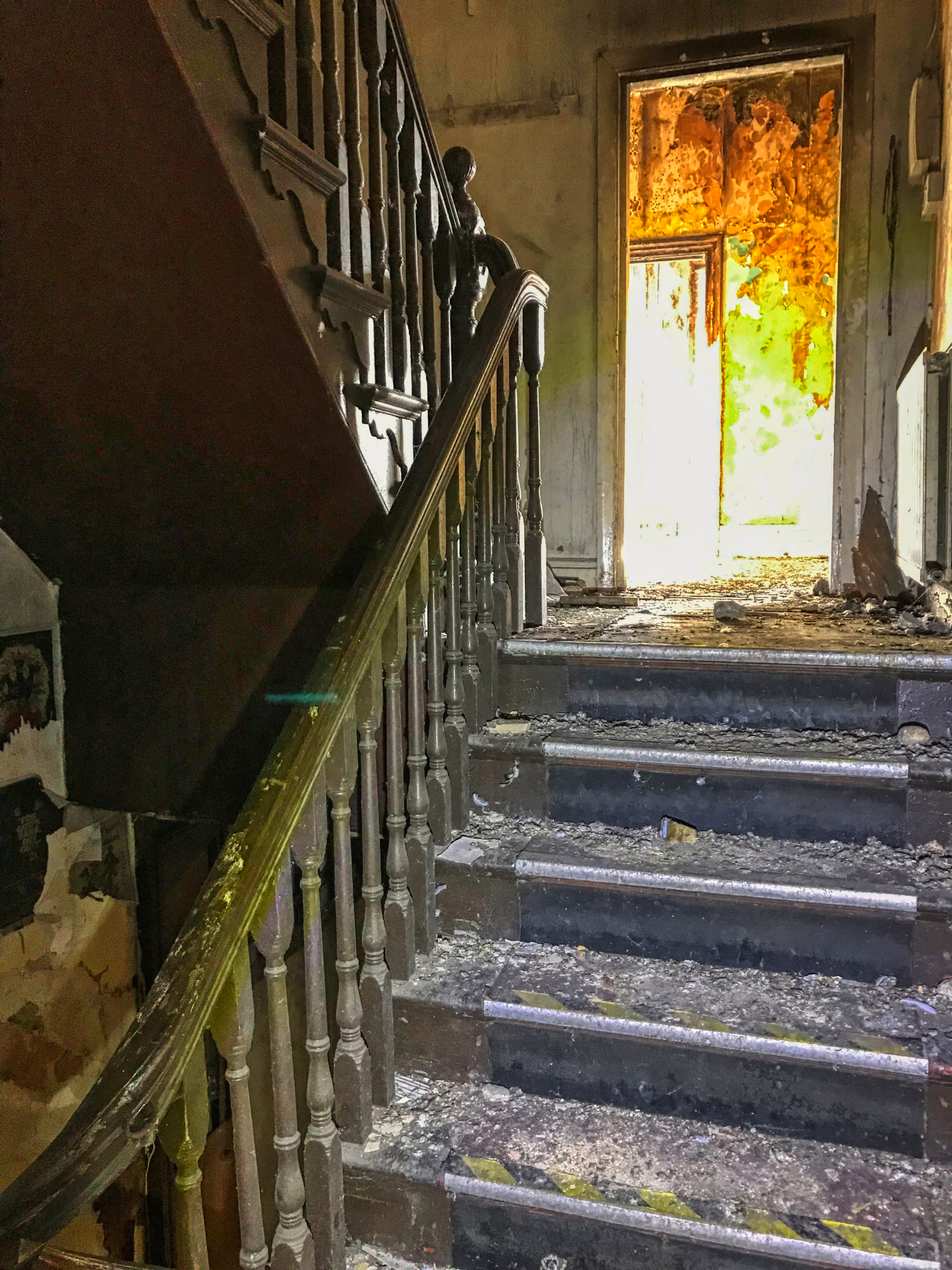 It's like gazing into a nirvana of pure grime.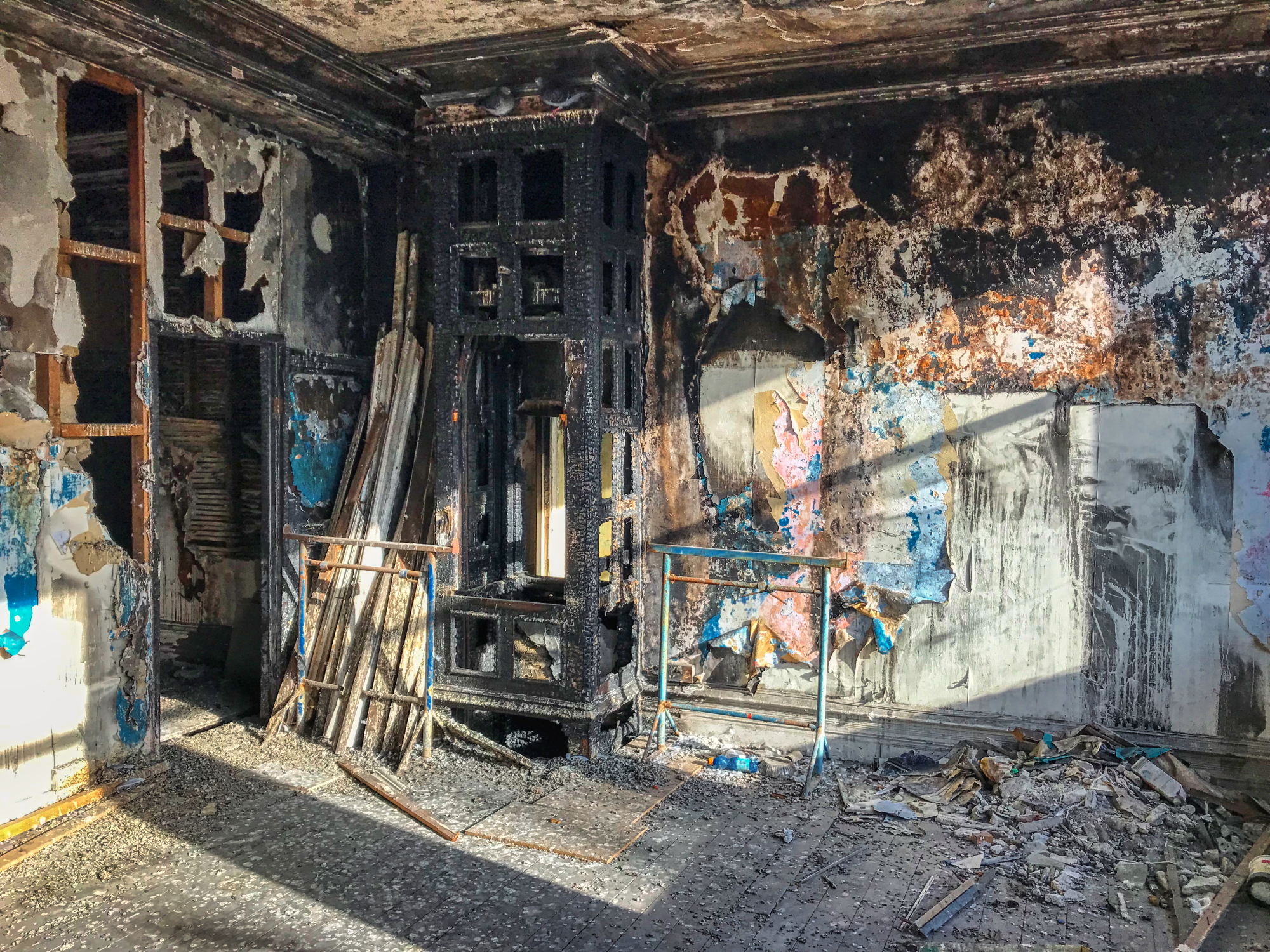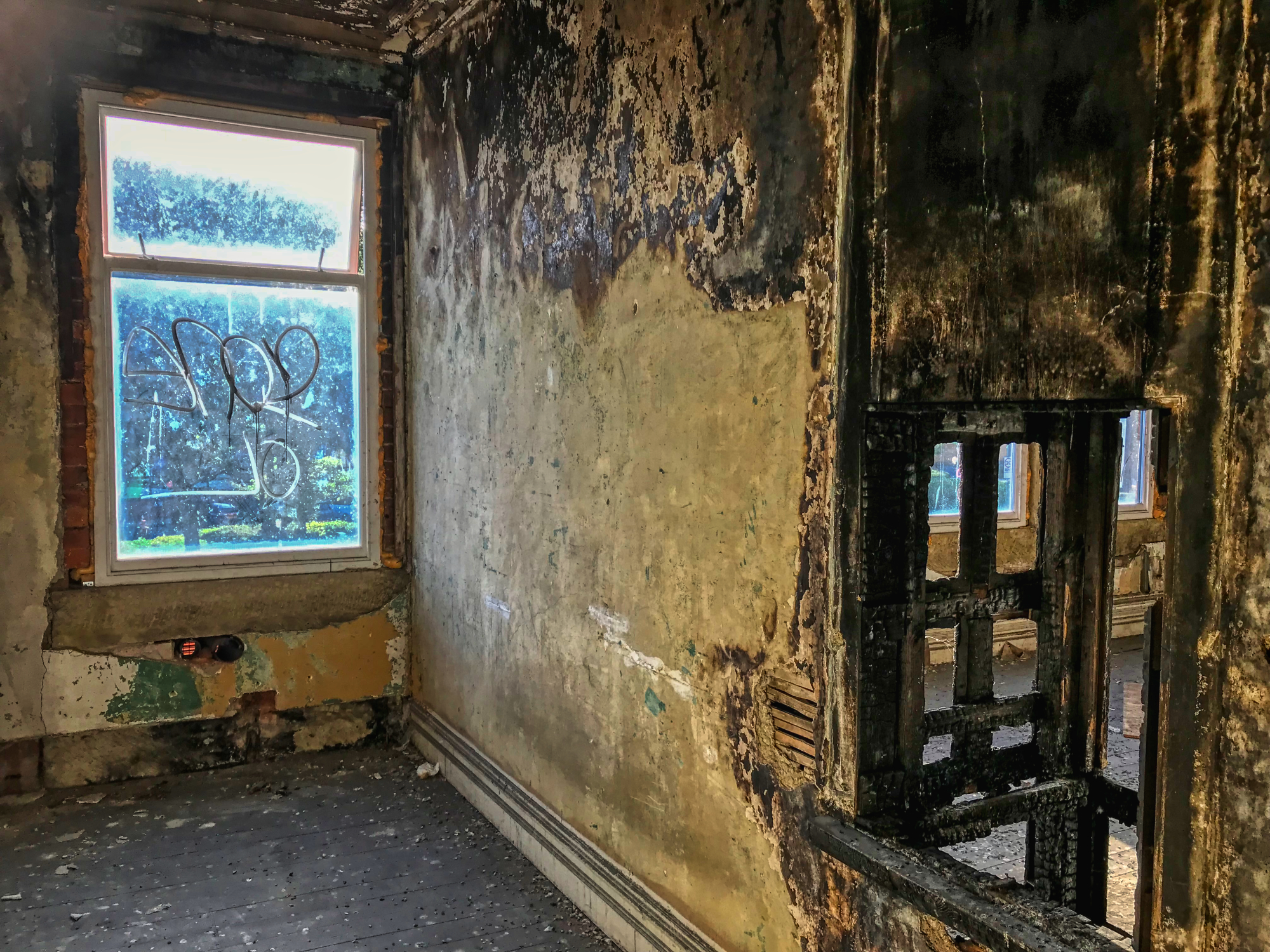 Not content with burning part of the lower area, they had given it a go up here too.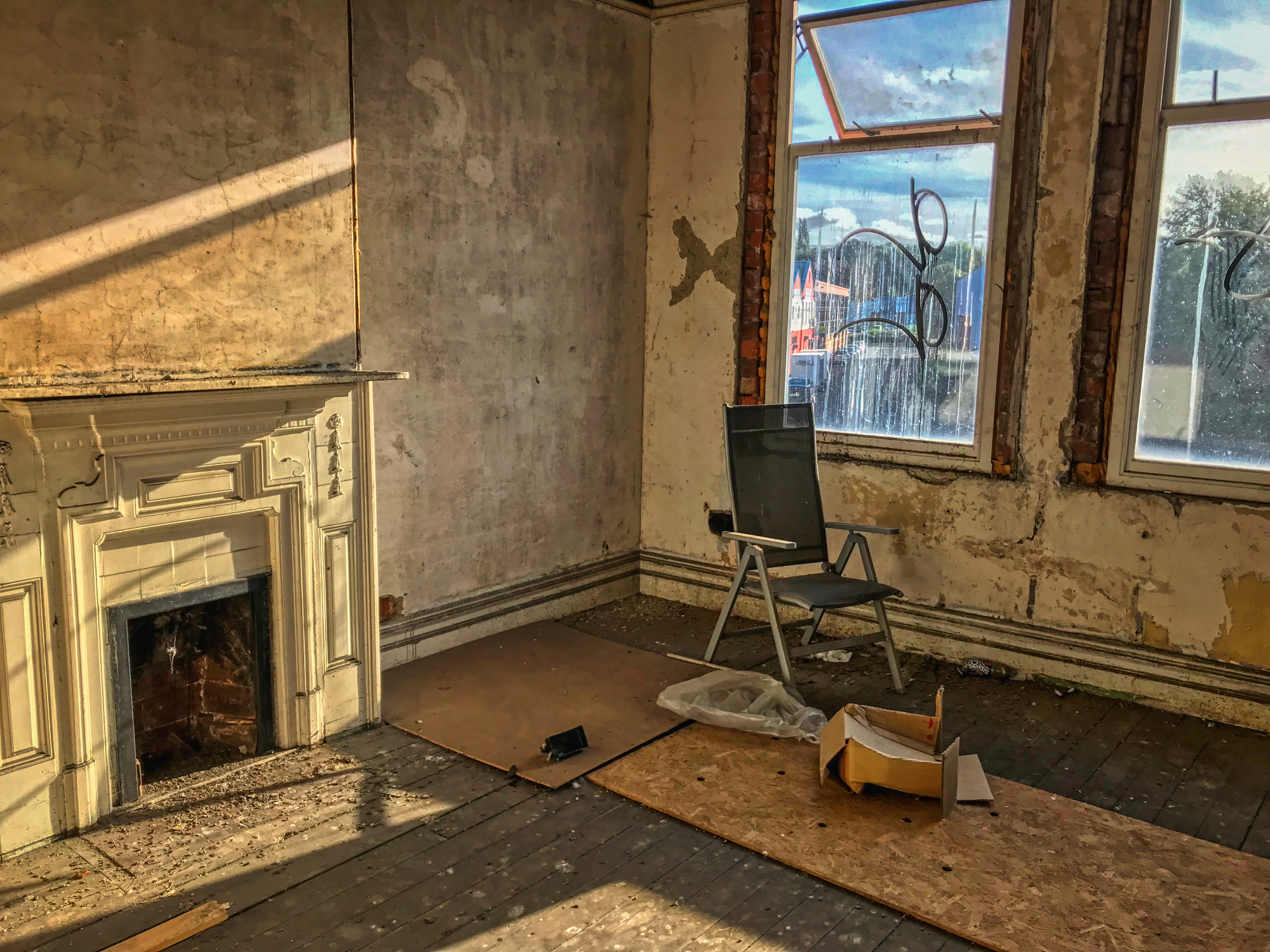 Upstairs was quite bare. There was the odd chair in case you need to take a rest.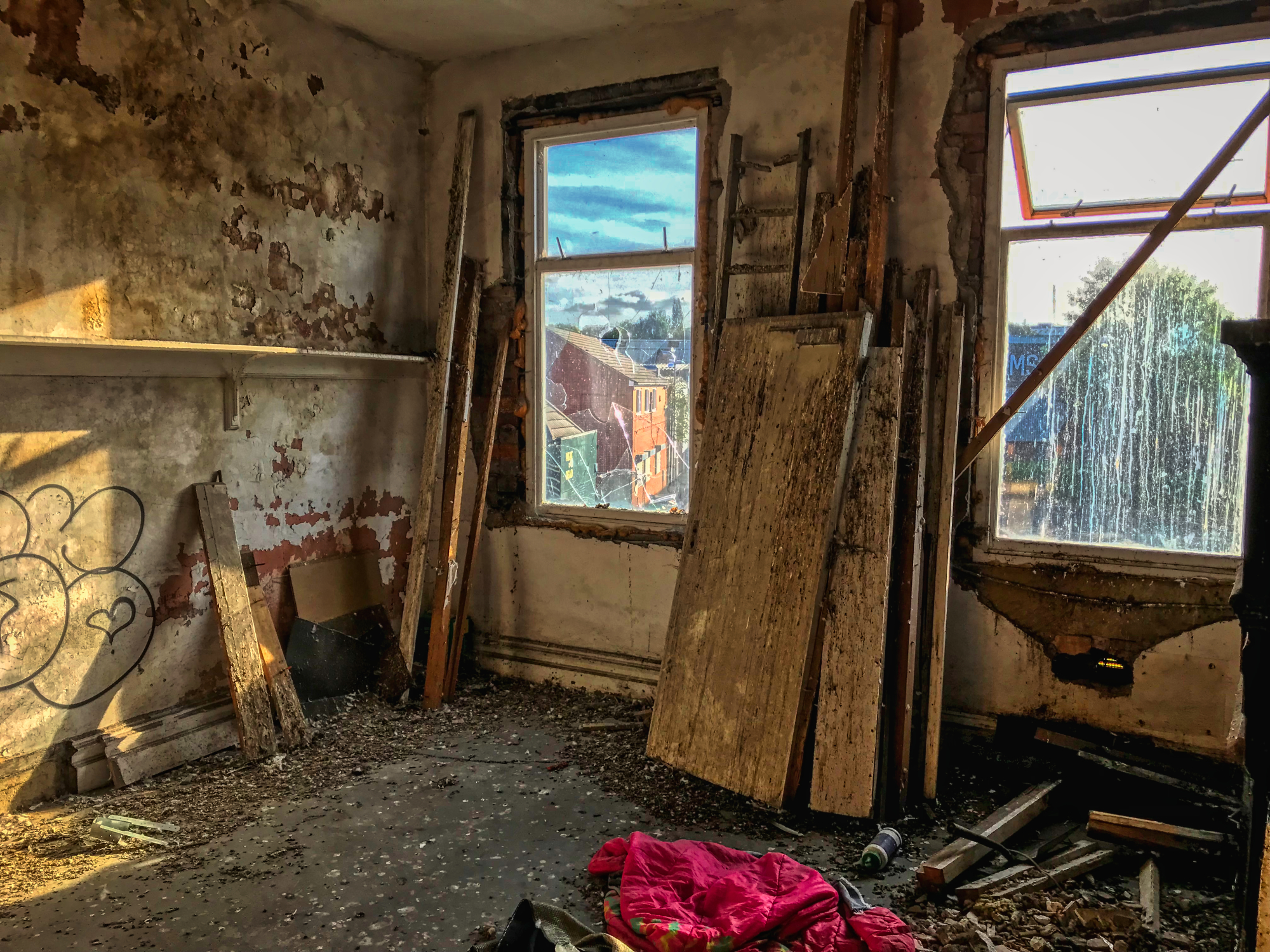 The homeless have tried making 'The Rising Sun' their home. These old buildings may shelter you from the rain but they are hideously cold within the walls. Maybe that is why they never seem to hang around for long.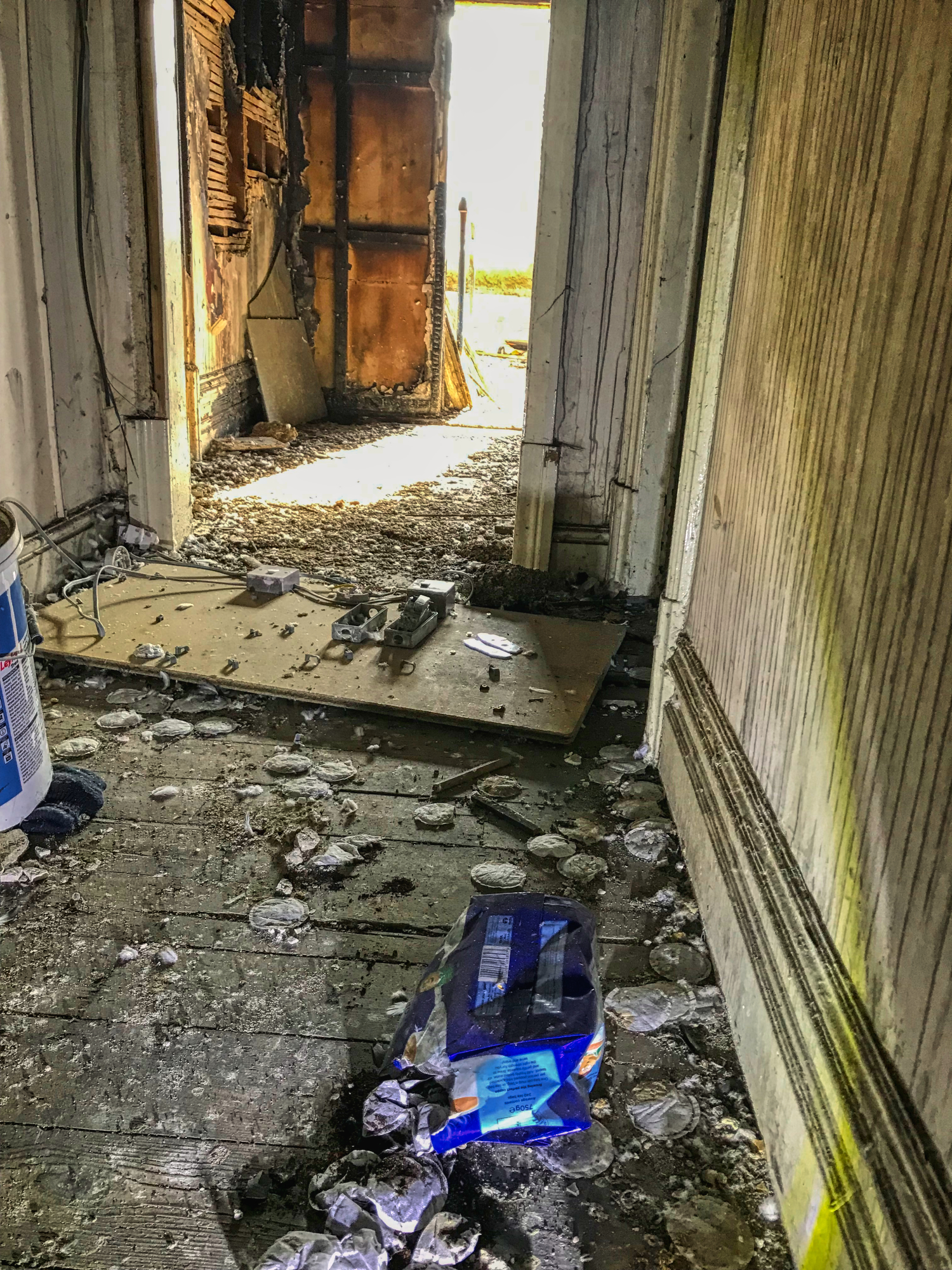 Tetley Tea Bags in abundance. Cold tea is not so appealing, and hot water may be scarce in 'The Rising Sun'.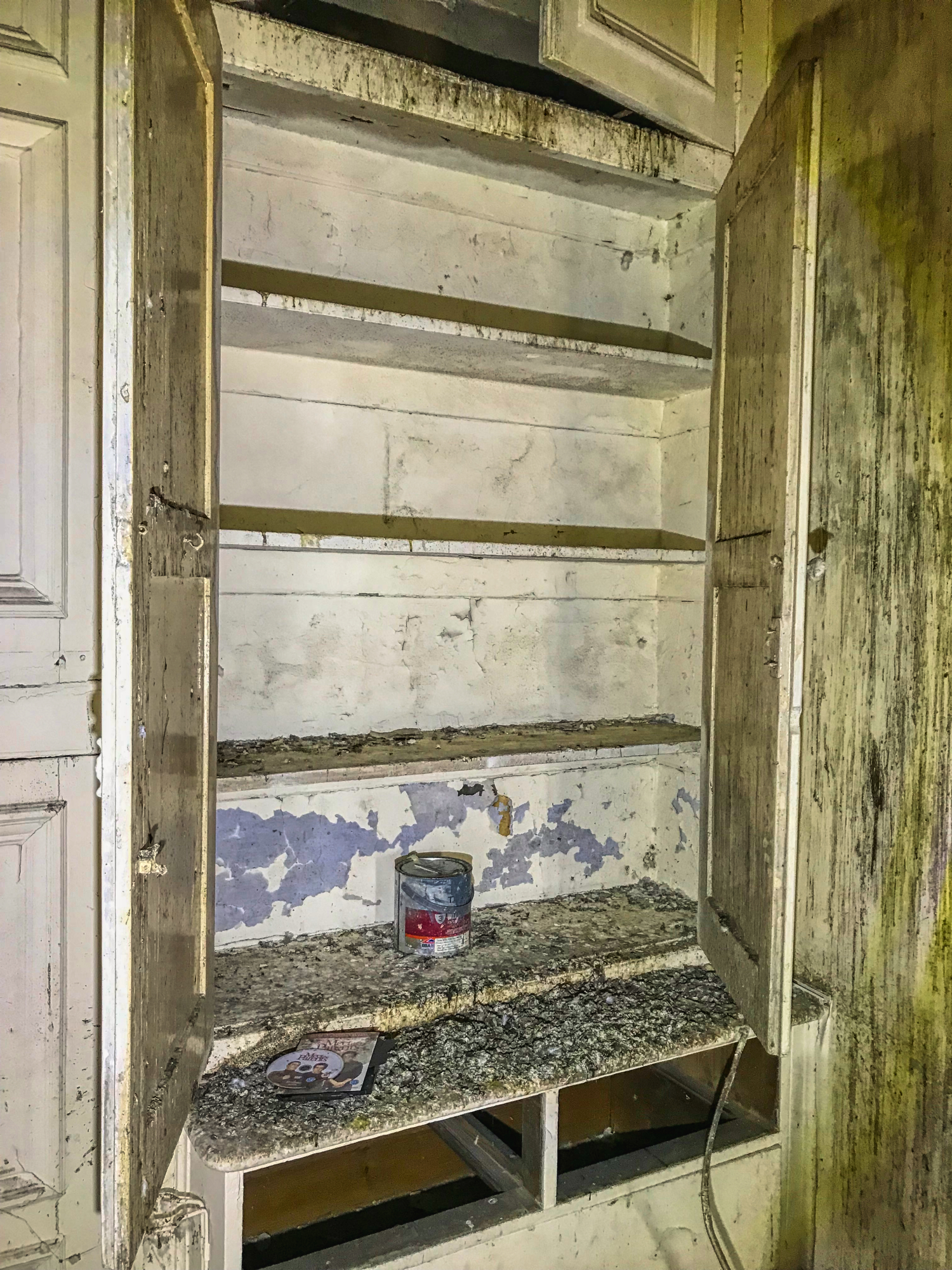 Fitted shelving was once commonplace. It's not a bad idea but appears absent from more modern housing.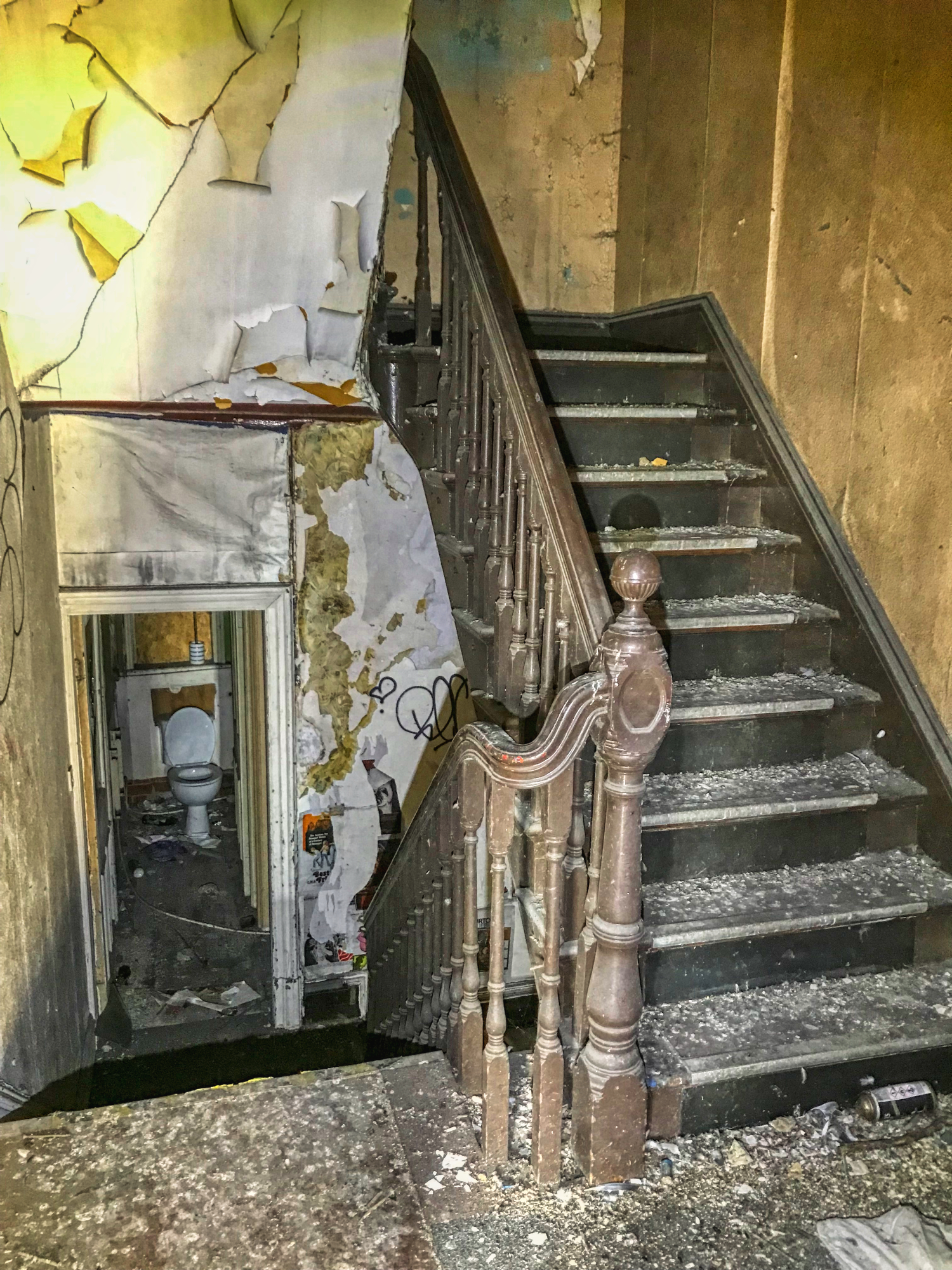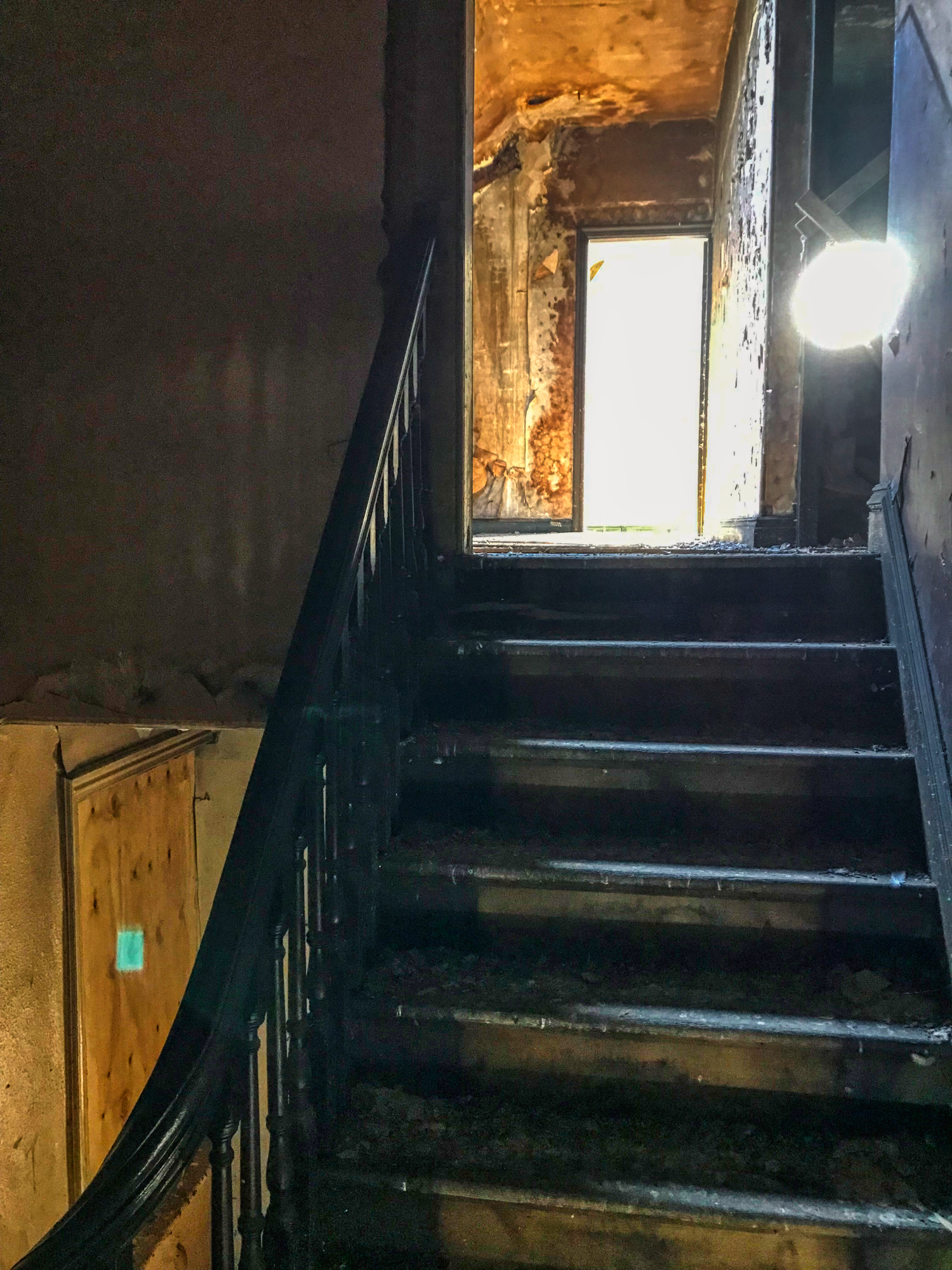 There were two upper floors in 'The Rising Sun'. The floors once again were surprisingly decent.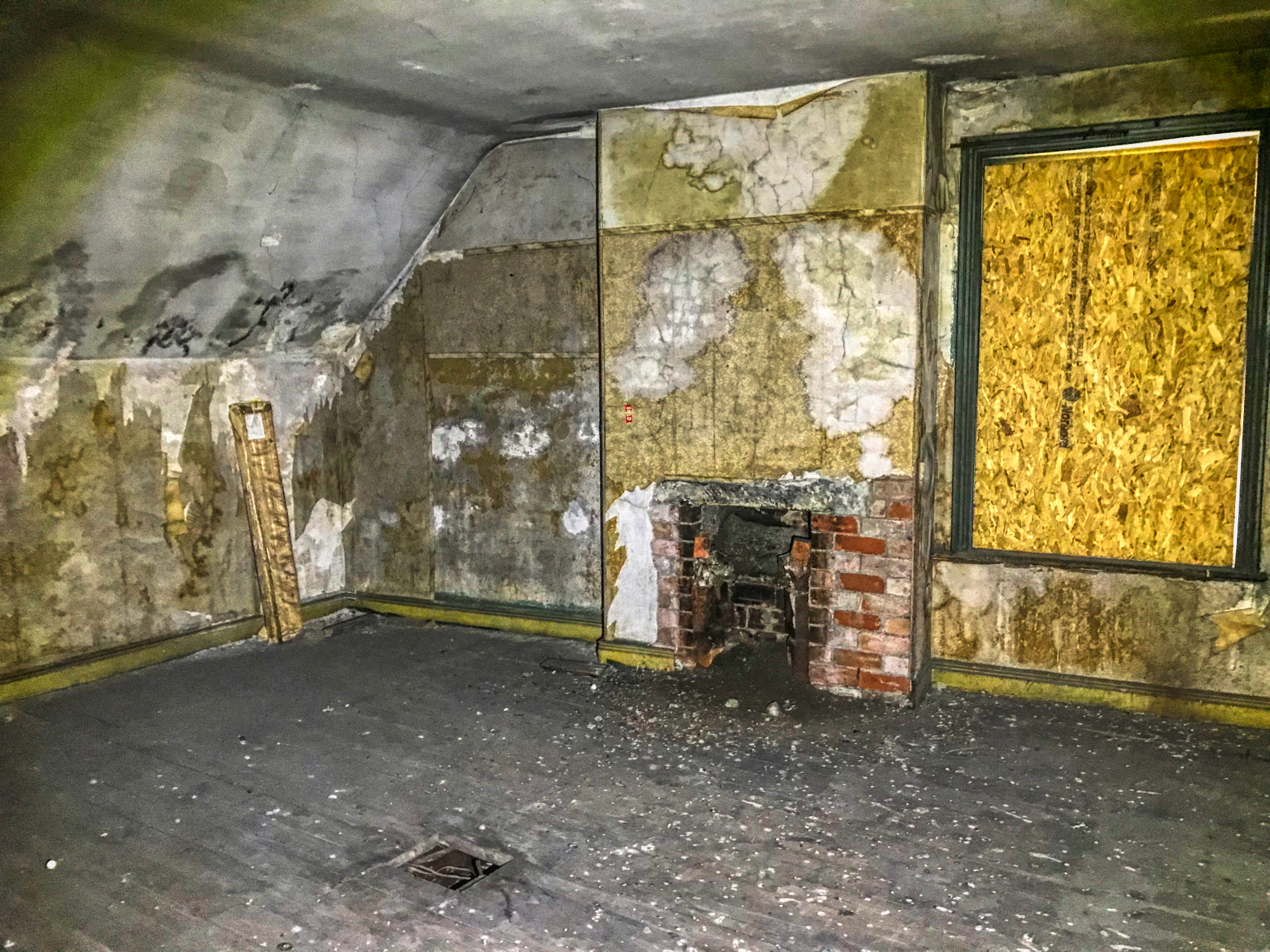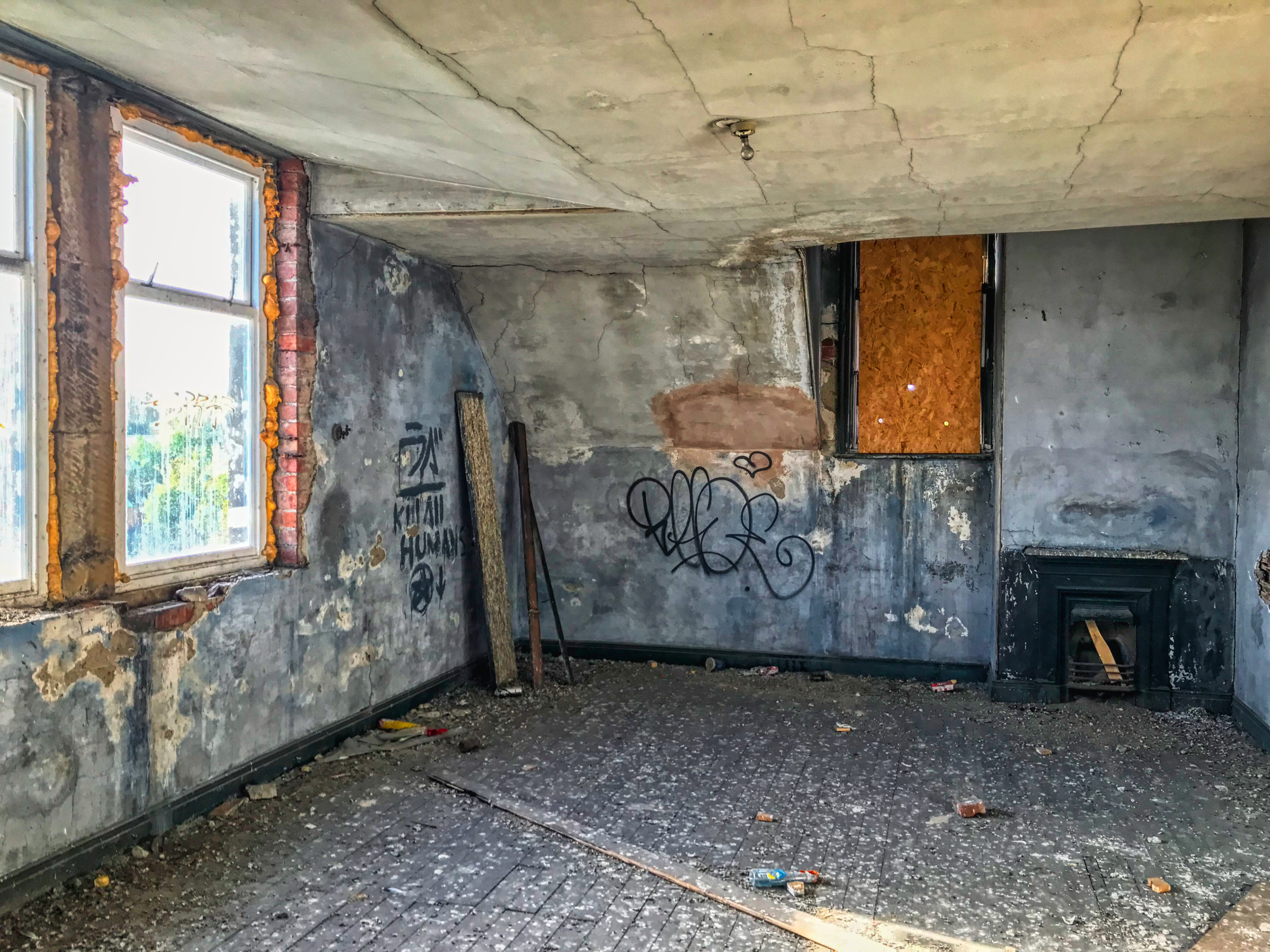 The difference in them was the abundance of pigeon shit on the upper one.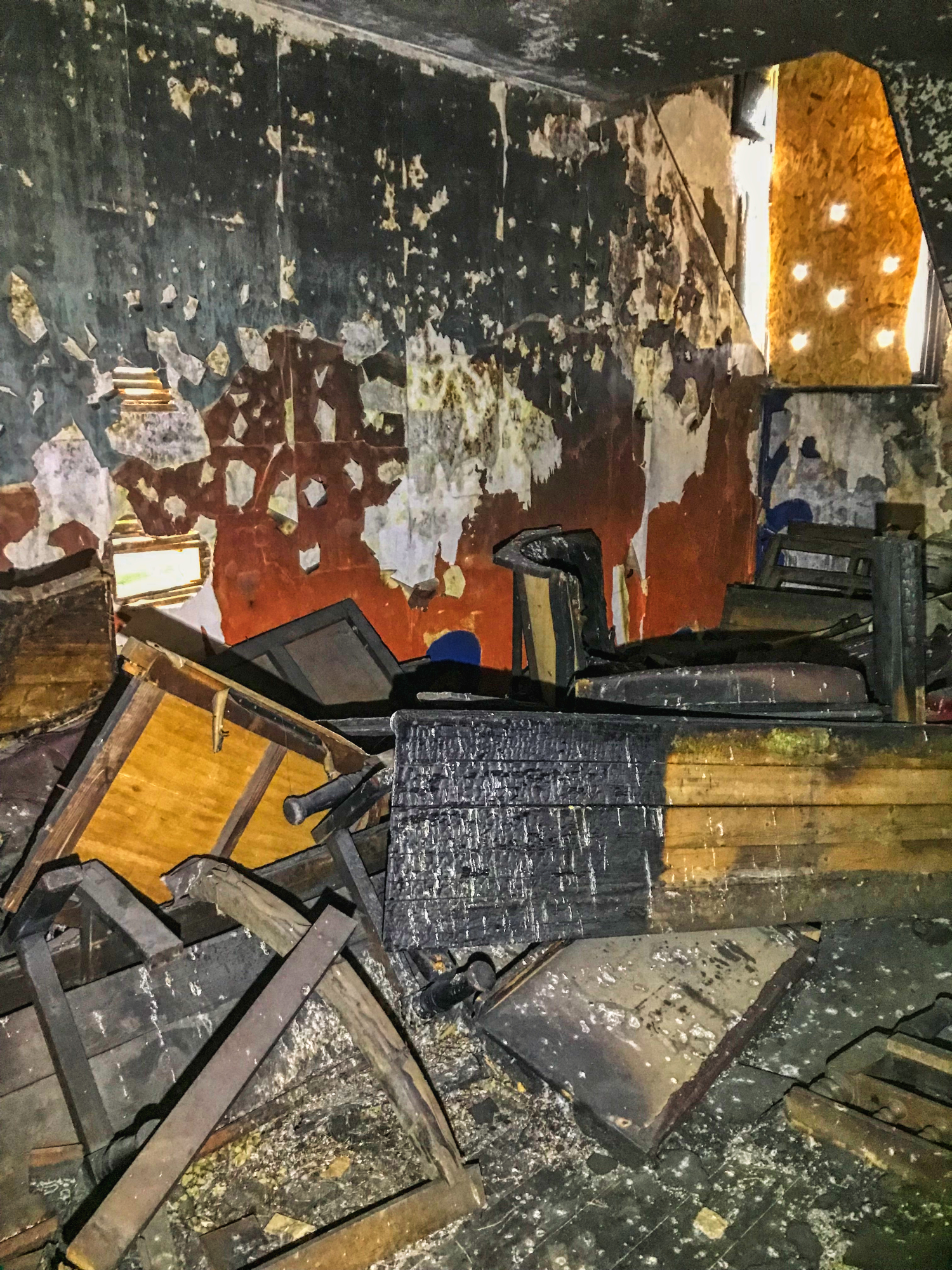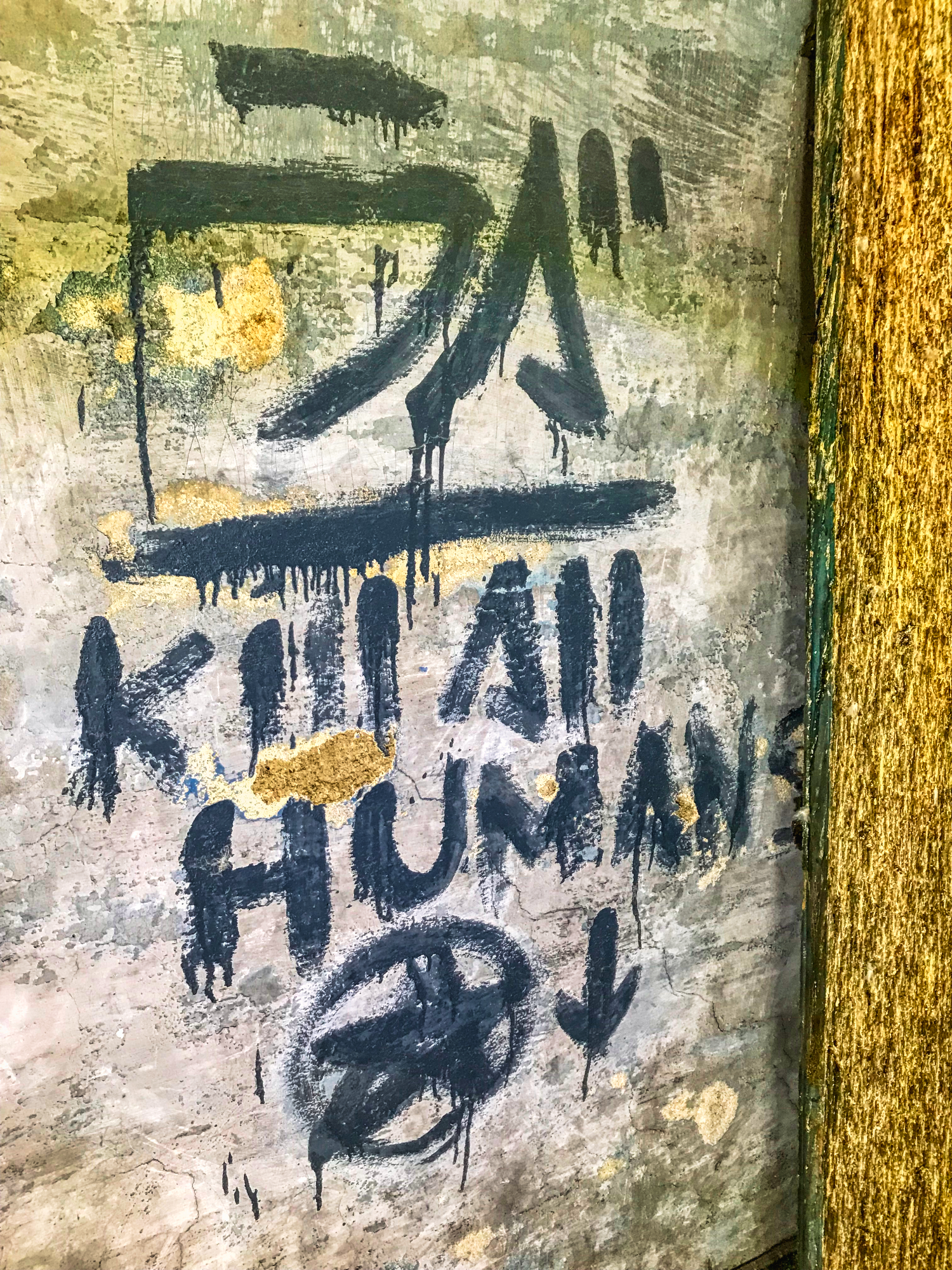 ...as well as the 'Kill All Humans' message. It's not often I see graffiti from other world races. You would think they could get their Ray Guns out and just do it?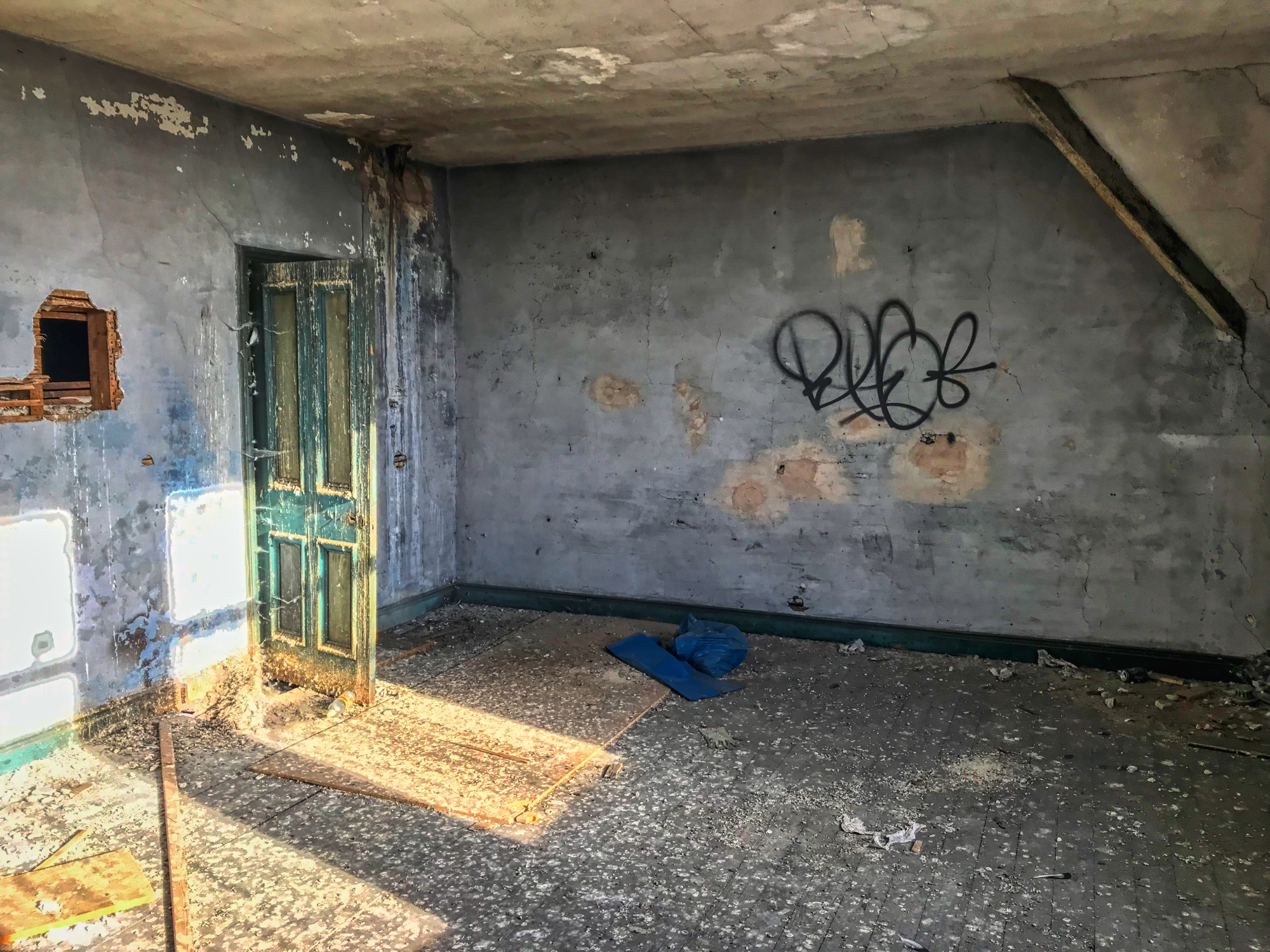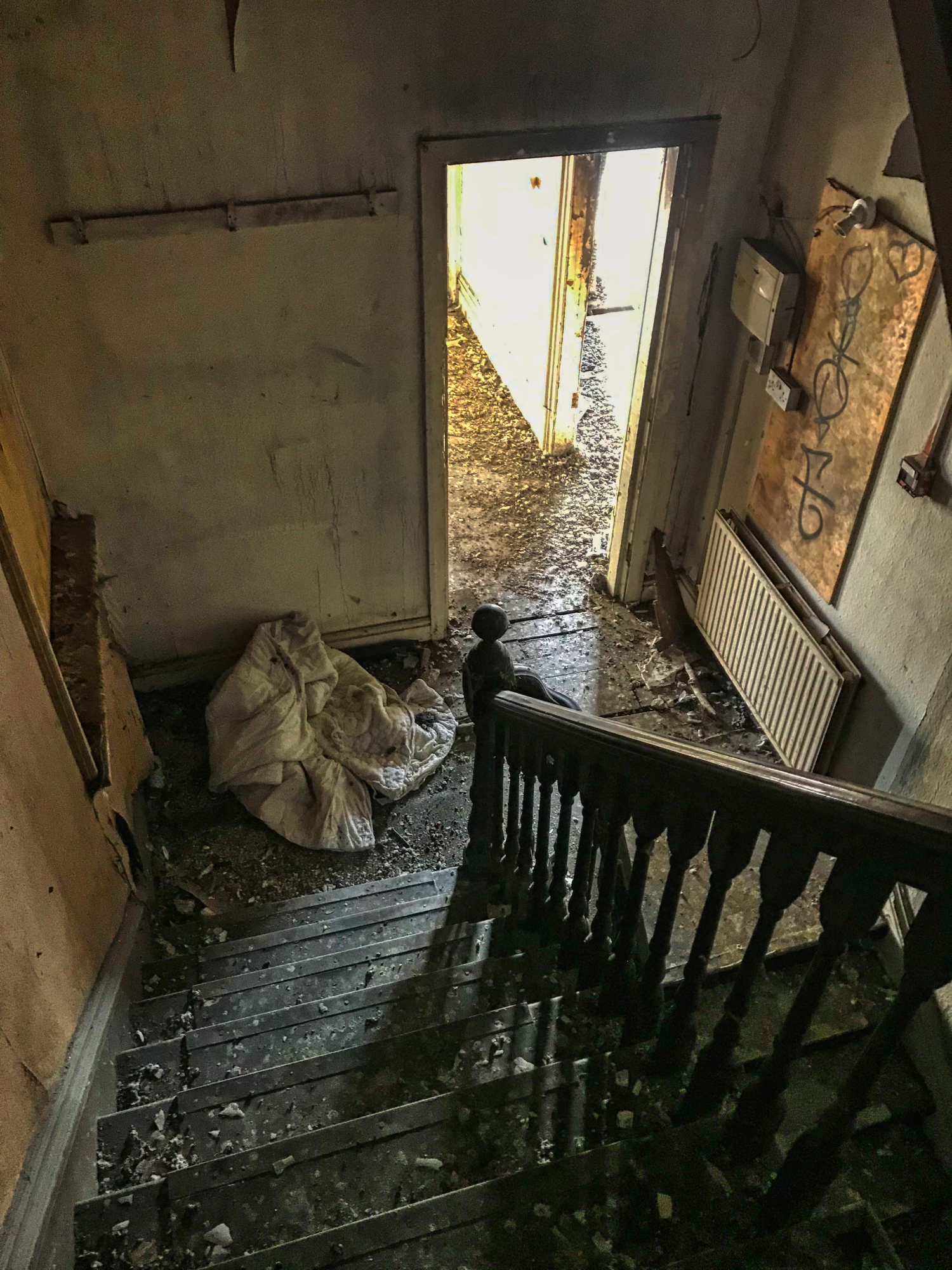 Sleeping at the foot of a stairway may be a little draughty. It's not as though space is at a premium.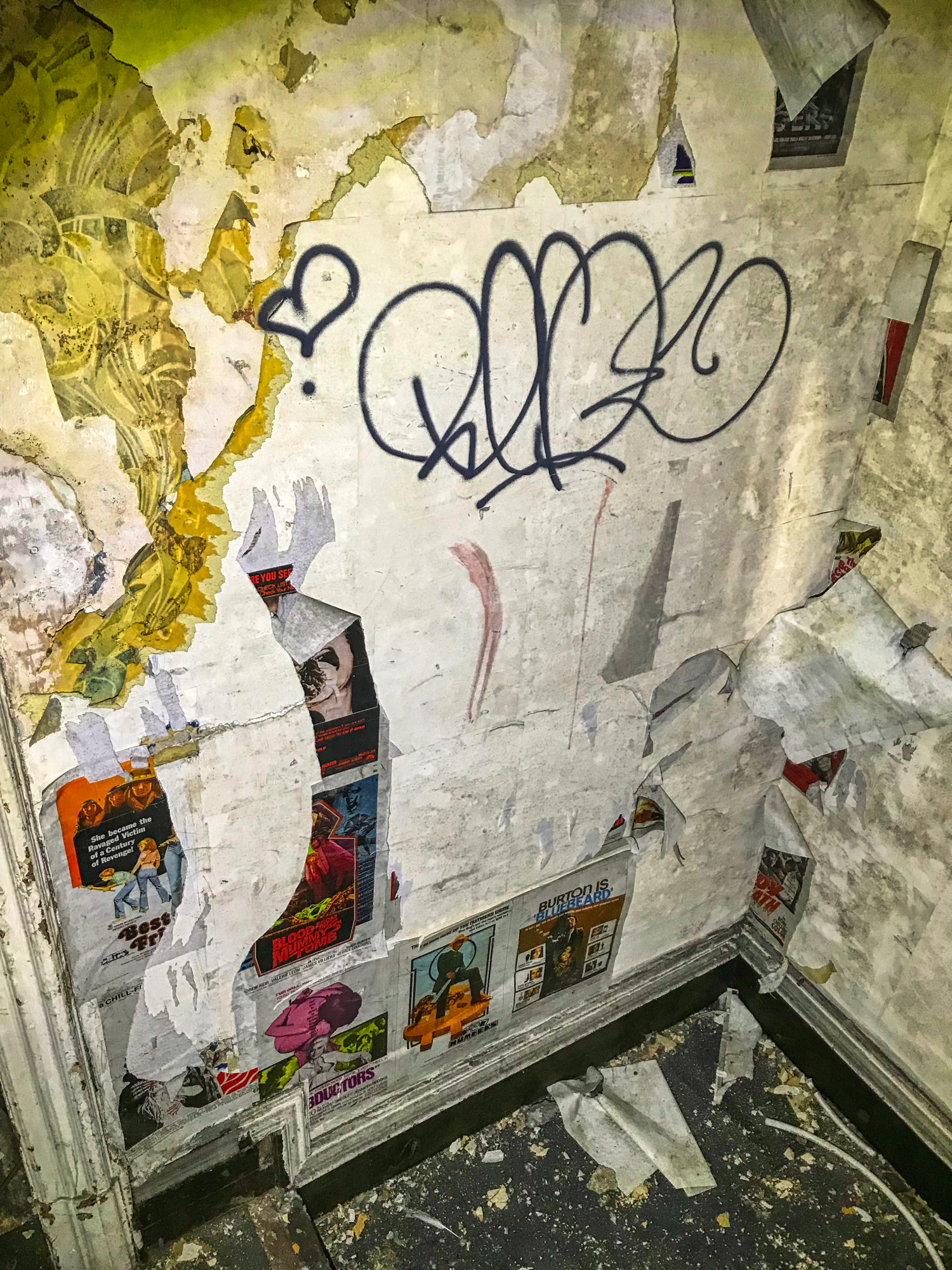 Most of the advertisements had been ripped off the wall. I am guessing it was full once.
A year earlier and 'The Rising Sun' may have been a better explore.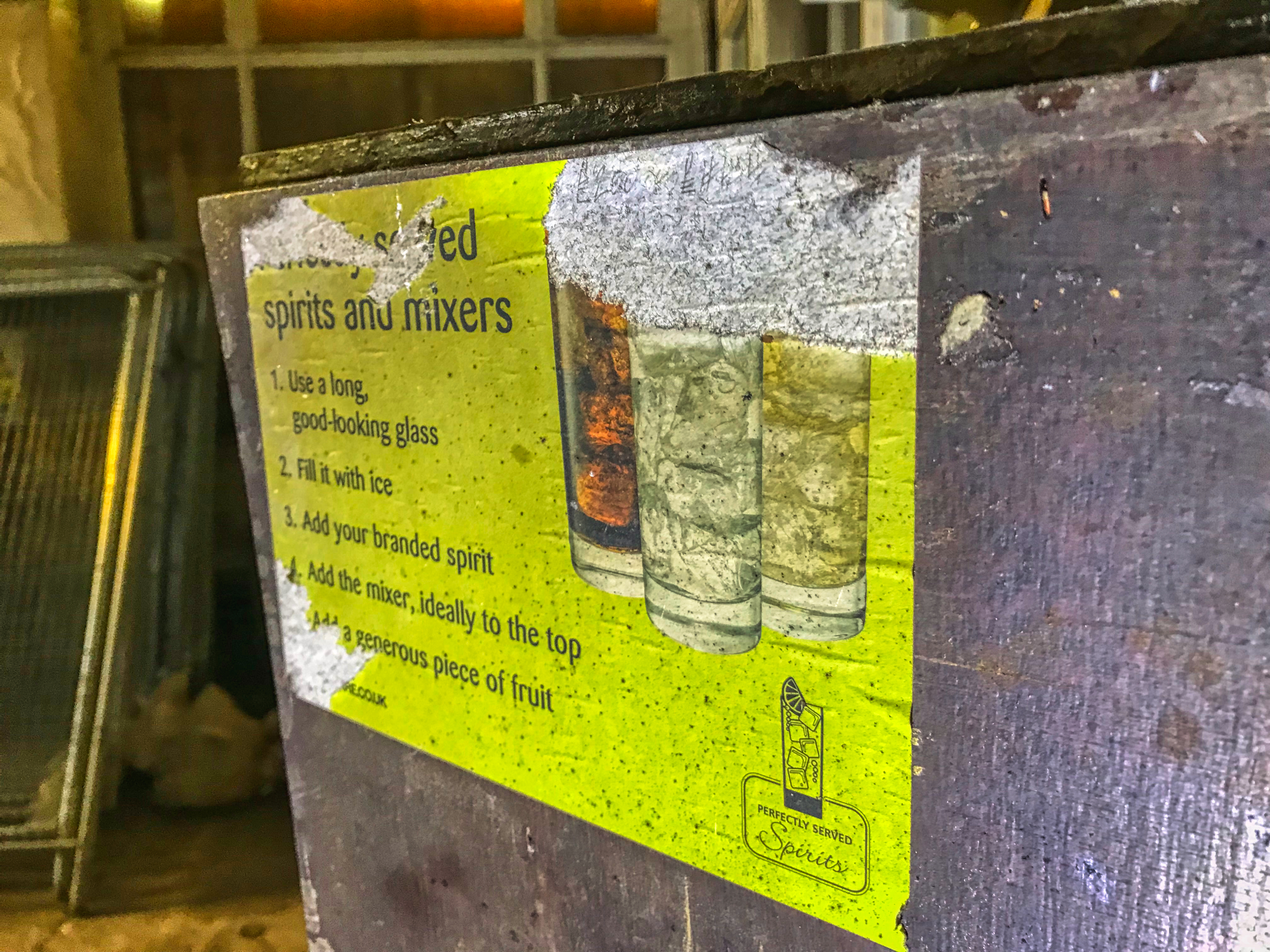 The staff must have been inexperienced for the management to add instructions in cocktail making.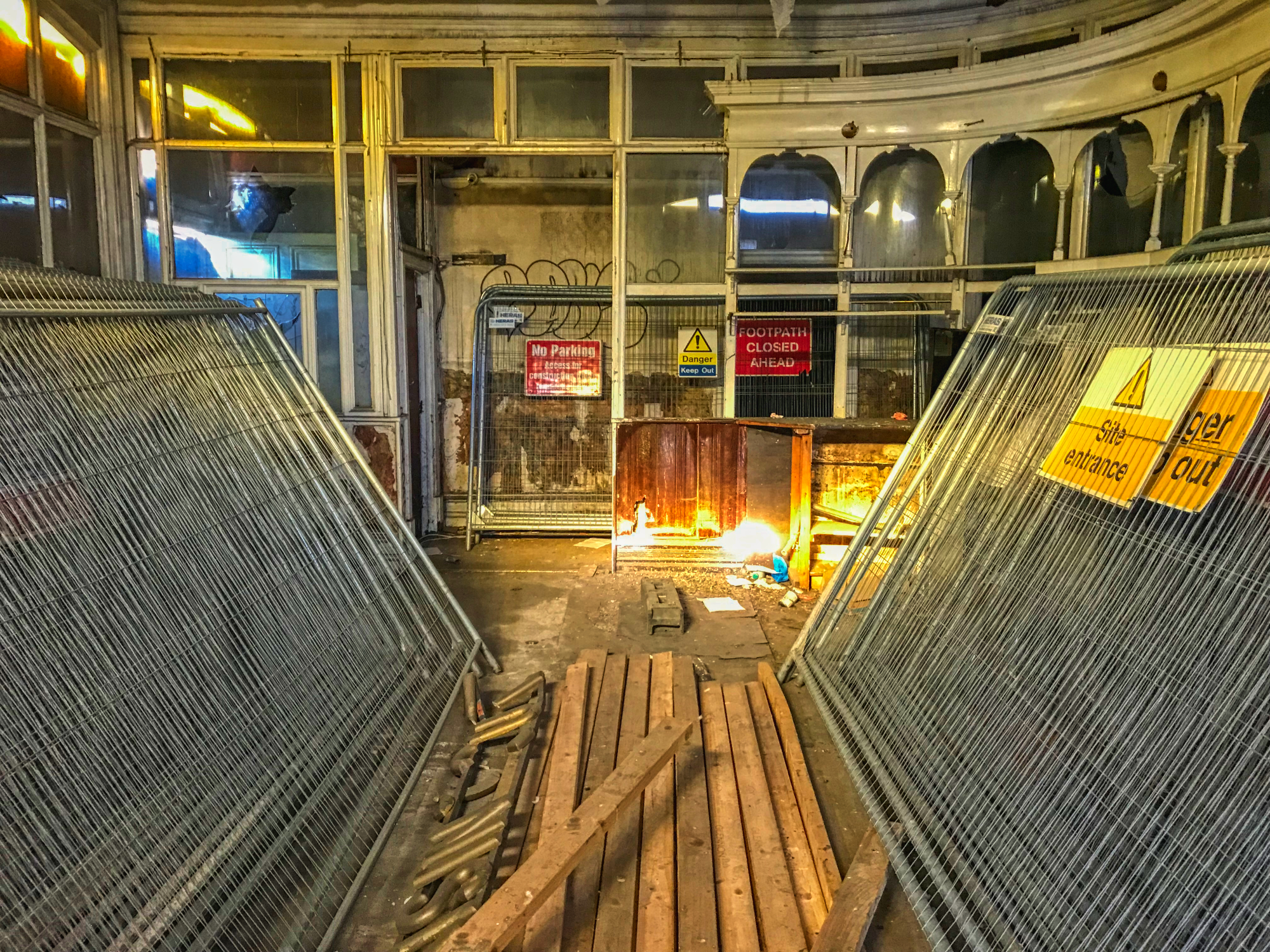 I do wonder if all this fencing is now circling 'The Rising Sun'. They don't buy it just to look at, now do they?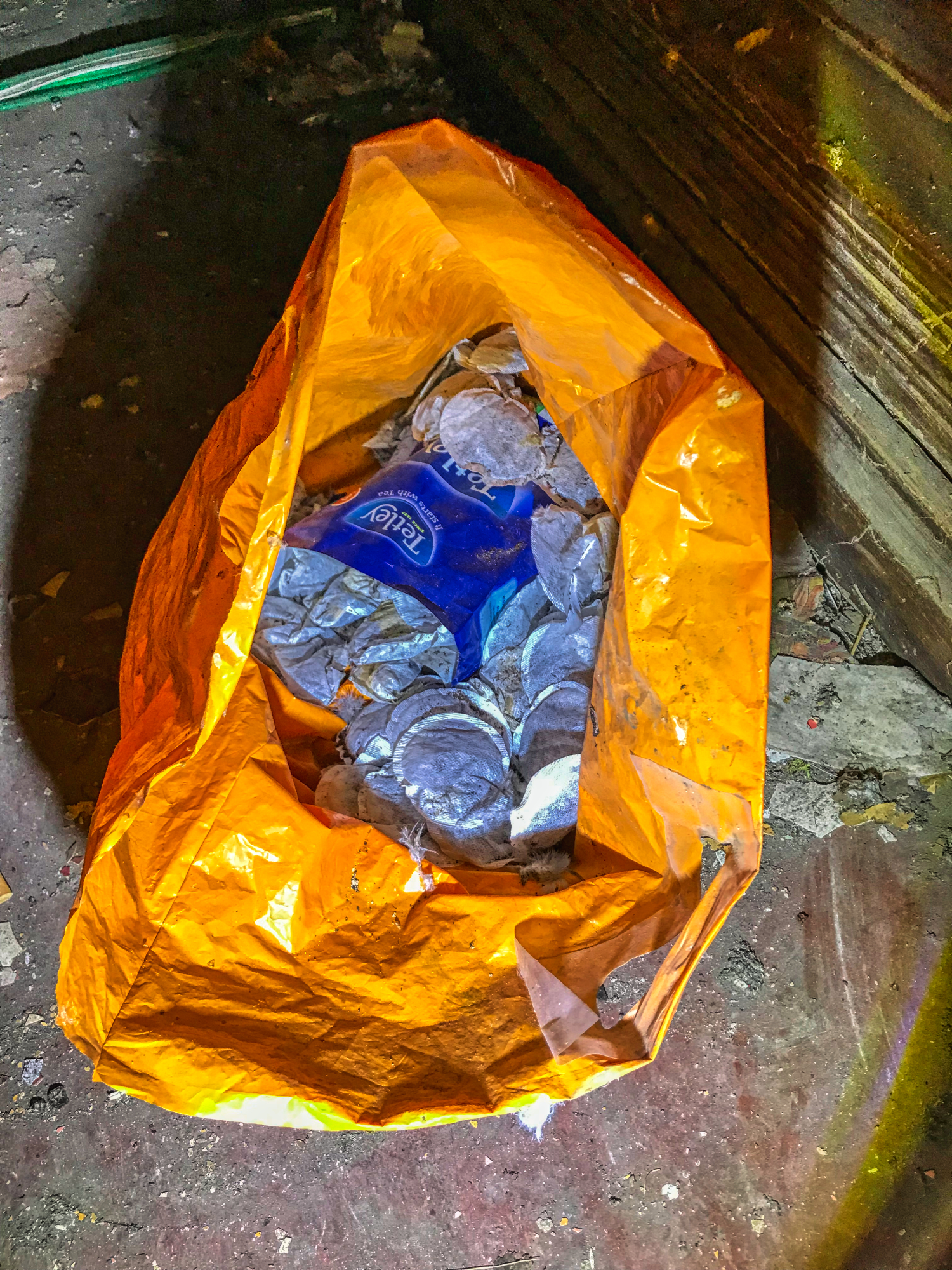 As if there wasn't enough Tetley Tea Bags kicking about. We found another bag full of them. Someone was, or had living here and addicted to tea.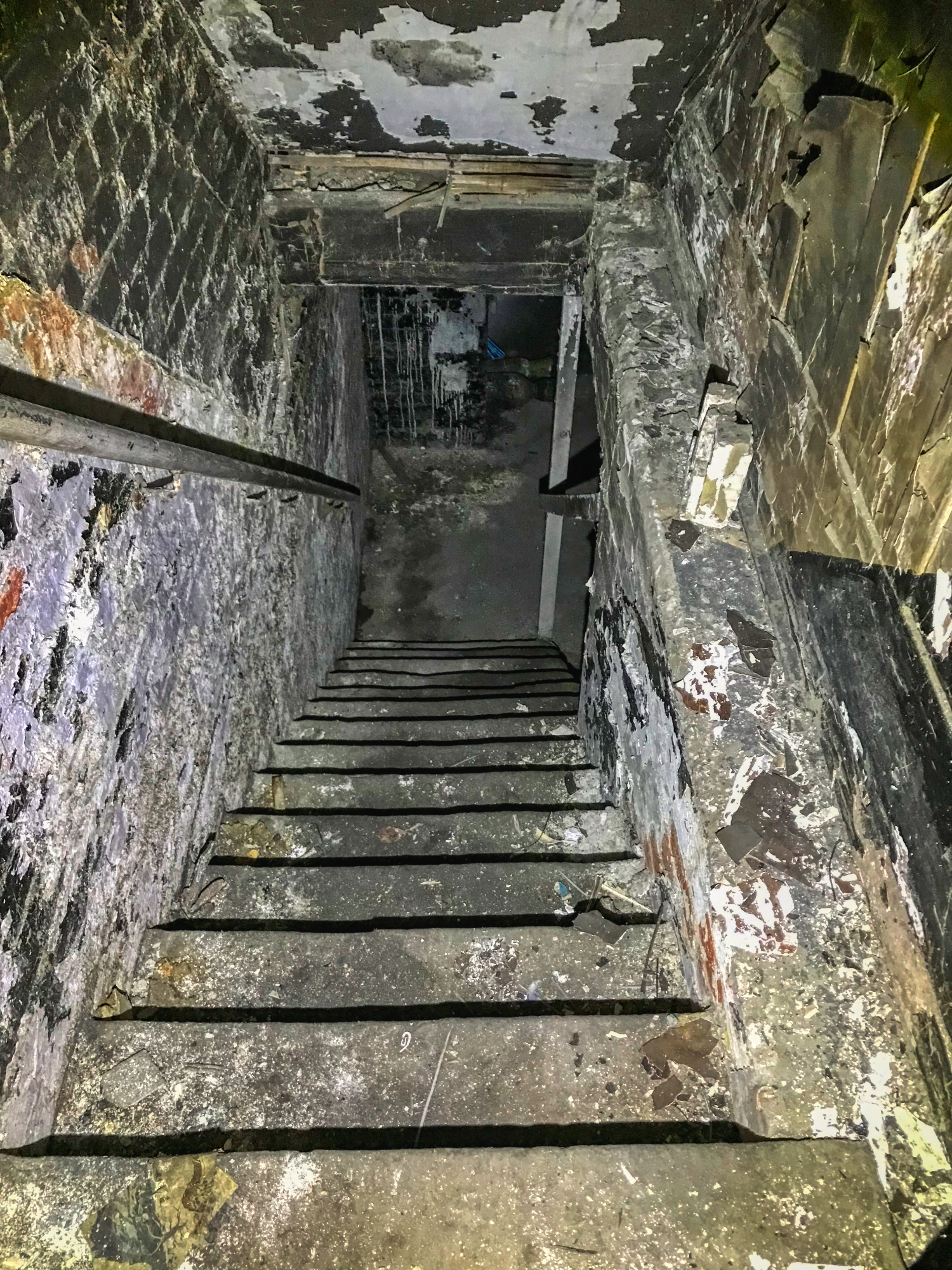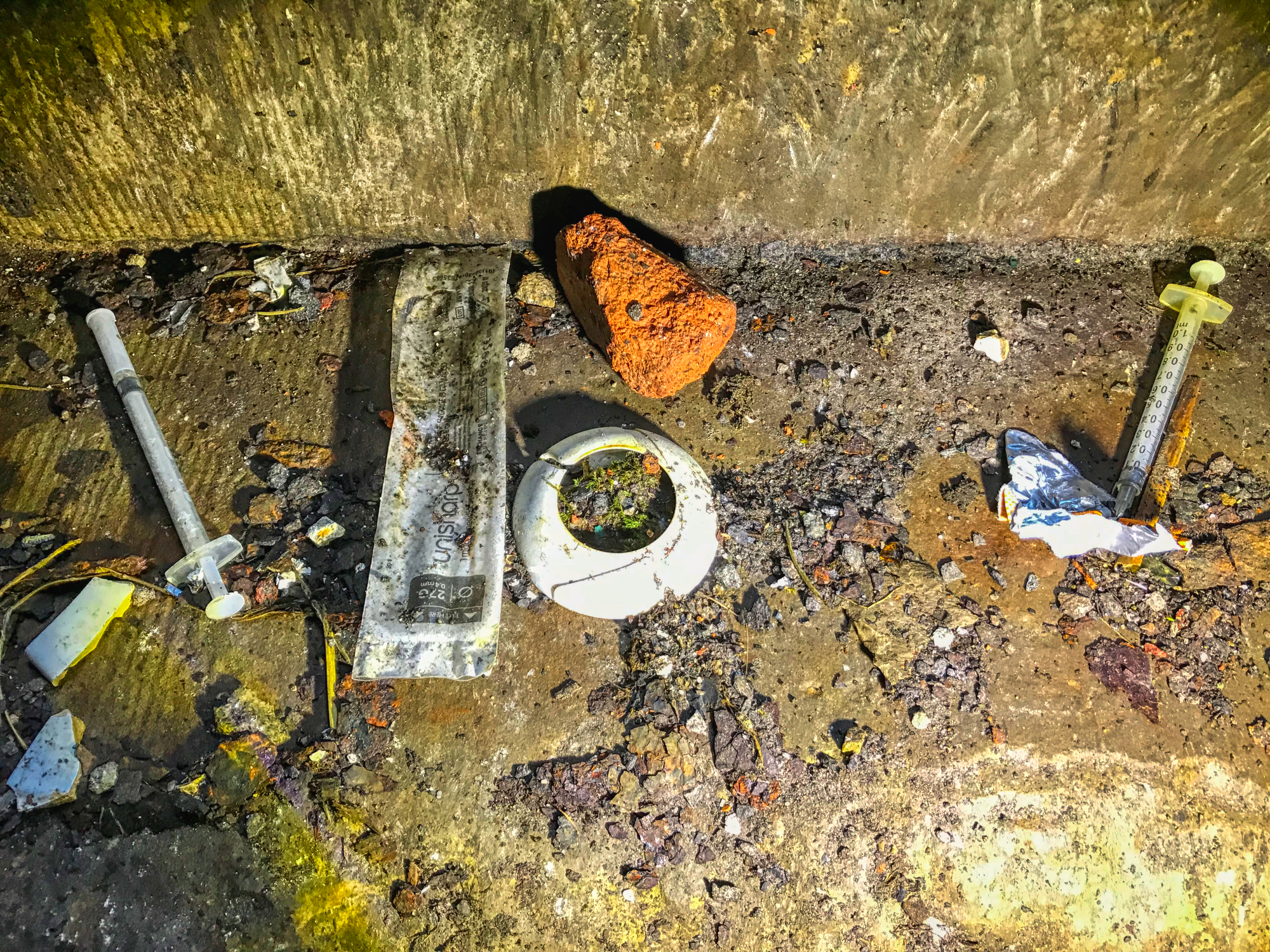 …and to other things, a little darker.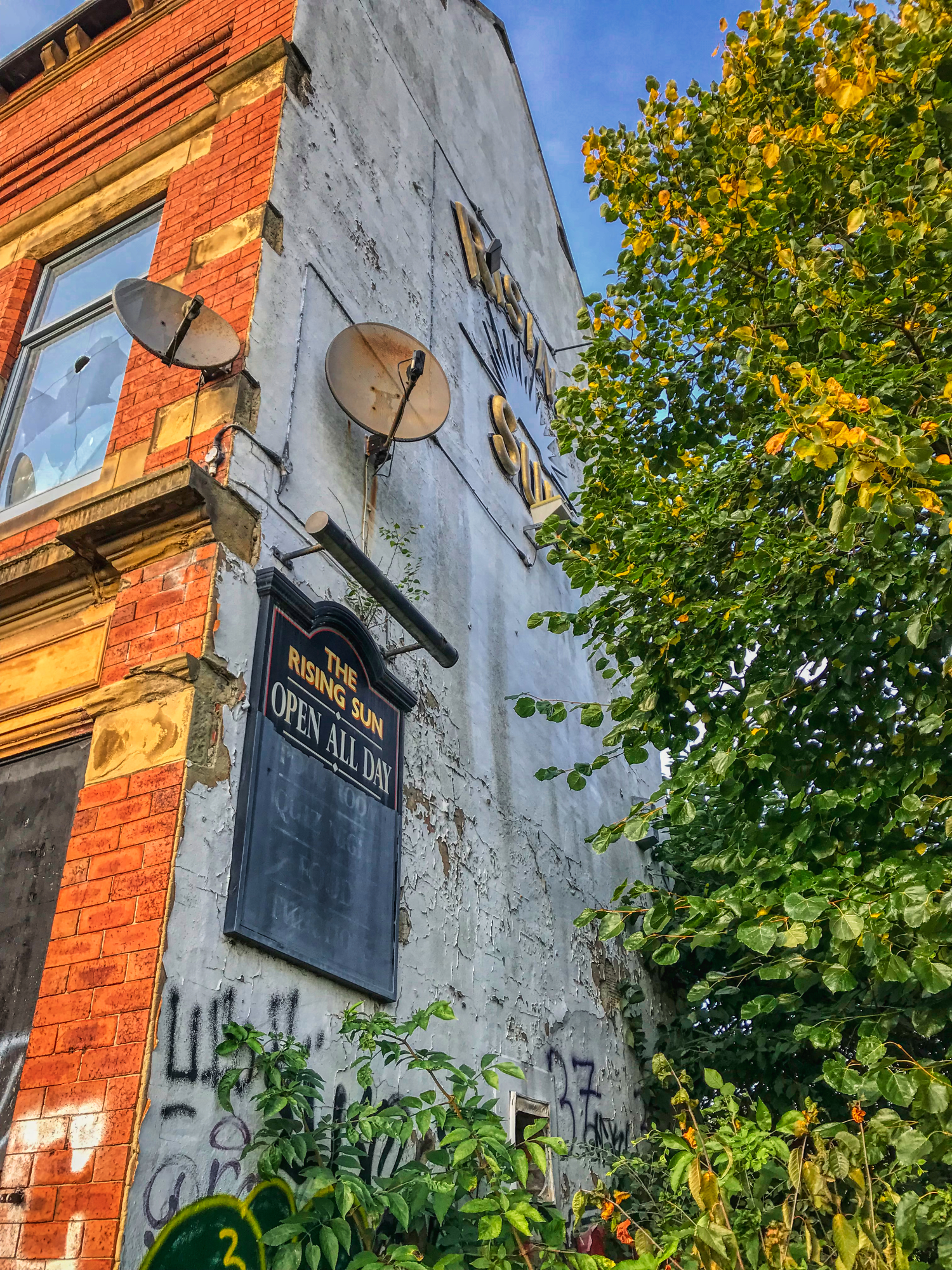 Not the most exciting exploration. It's all in the timing, and we were almost too late.

Do you like posting your Urbex content and photography for FREE on Facebook and YouTube? I like to get some form of reward for my work and every time I create I do just that. Take a look at The Urbex Community on HIVE.
If you want to keep creating for FREE then ignore what you are reading. If you want to be like me and gain something other than BUGGER ALL for your work then click here and learn about posting on the HIVE blockchain.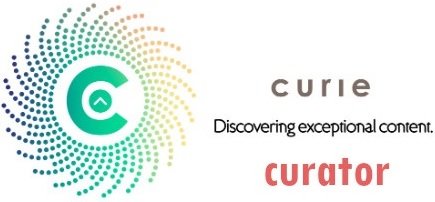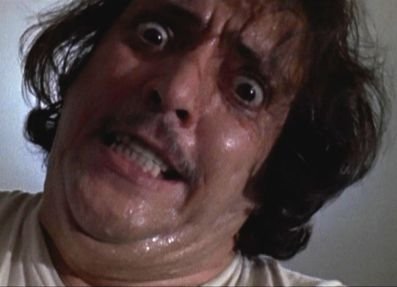 If you found this article so invigorating that you are now a positively googly-eyed, drooling lunatic with dripping saliva or even if you liked it just a bit, then please upvote, comment, rehive, engage me or all of these things.
---
---