Another stressful day of examination..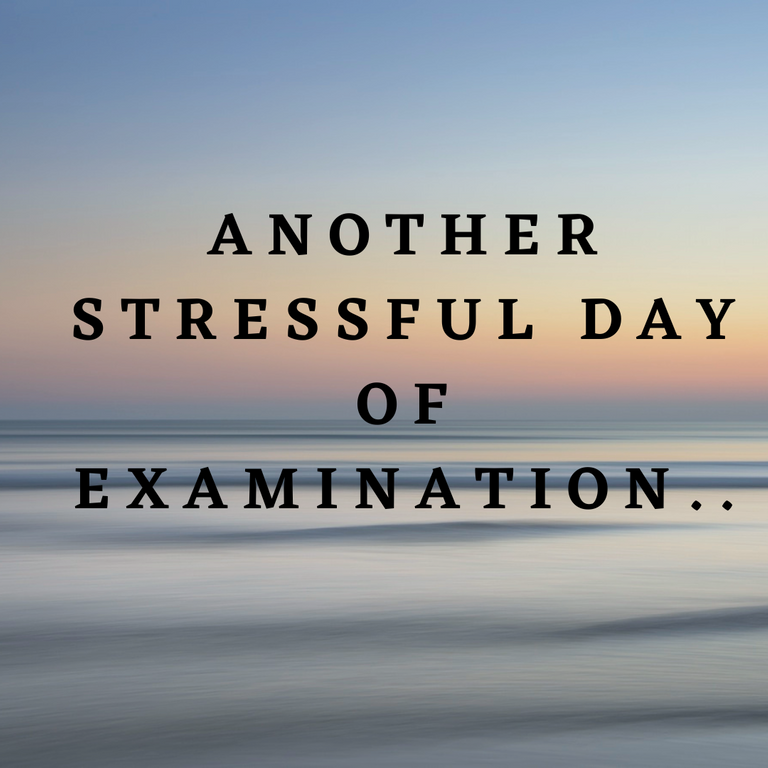 Hi guys, this is another day and I am just getting back from a stressful day which I had.. Just as I have said earlier, it's examination time in my institution and today, I had to set out for another examination. Very early this morning, I went to the examination venue and I did my first paper without any stress at all. After the first paper which I had, I had to wait for sometime for the second paper. We all waited for more than four hours but we were unable to figure out what the problem was because we were just being delay without no reason said to anyone..
After some time, we decided to go to one of the invigilator conducting the examination and we spoke to him about what was causing the delay in the examination that was suppose to have taken place.. He then had to consult some of his team and he was told that the server had been having technical issue since the morning time when we finished our first paper..
This made us so worried and we were told to wait for further instructions before we know what next for us to do.. After waiting for about more that 6 hours of no result, the student union of the university had to lias with the examination body on what to do and not keeping the students waiting and loitering around the premises.
They had to now come to a resolution that there will be an adjustment in the time table of the examination which means the examination we were in able to write today will be shifted to another day and those that were unable to write their since morning ha e to wait till when the server will come up. Now, who knows when the server will likely respond??
Most of the students were se delighted hearing this while some were not also. But all the same, we all still have a pending examination to write either later or early...
---
---