Sundial, Vila do Conde -Portugal
This weekend was boring and very covered, it was then that I remembered to take a trip to a city of extreme importance at the time of the discoveries.
Undoubtedly one of the best cities to live in Portugal.
Very calm city, very well structured and divided, we can enjoy the view next to the river, but it also has a beach, many restaurants, good music, among others.
[//]:# (!pinmapple 41.34869 lat -8.74440 long d3scr)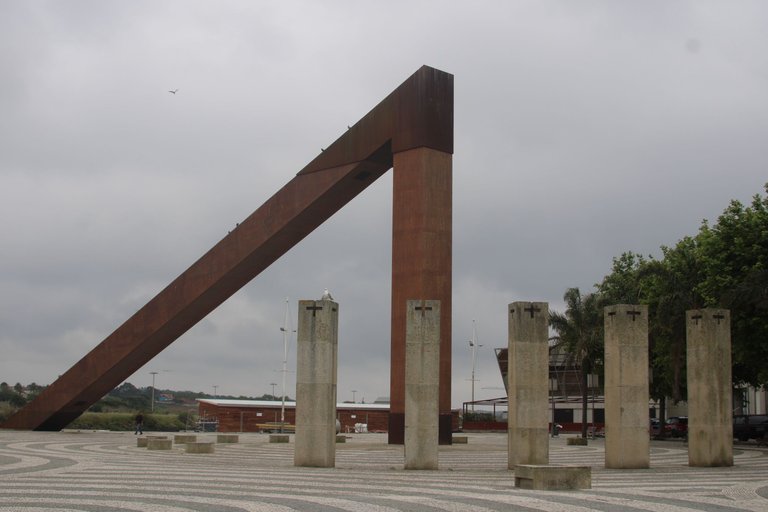 On the day I went, the weather was quite agitated, the sky was very gray, but that didn't stop me from going for a walk.
I visited the sundial, basically a structure over 20 meters high, containing pillars that delineate a line that marks the hours and minutes in the smaller clocks, as you can see in the photographs.
The structure is made of wood, metal and a lot of stone, which here in portugal is very common to call stone (caberneira)
a soft, yellowish stone, easy to carve.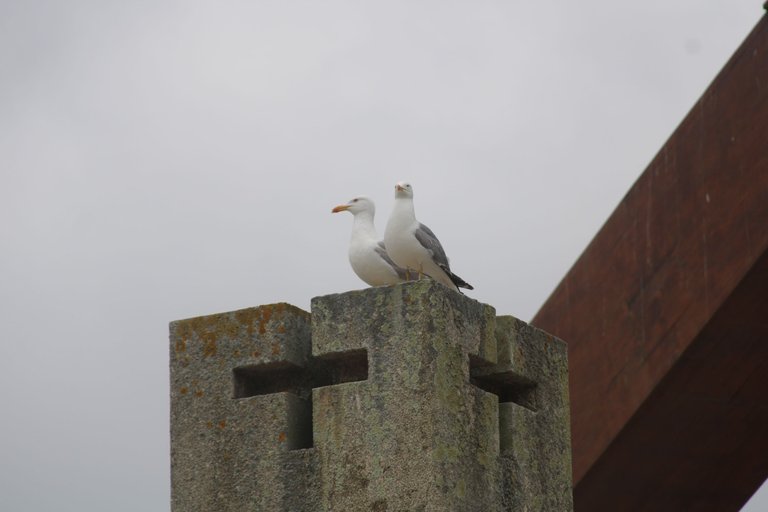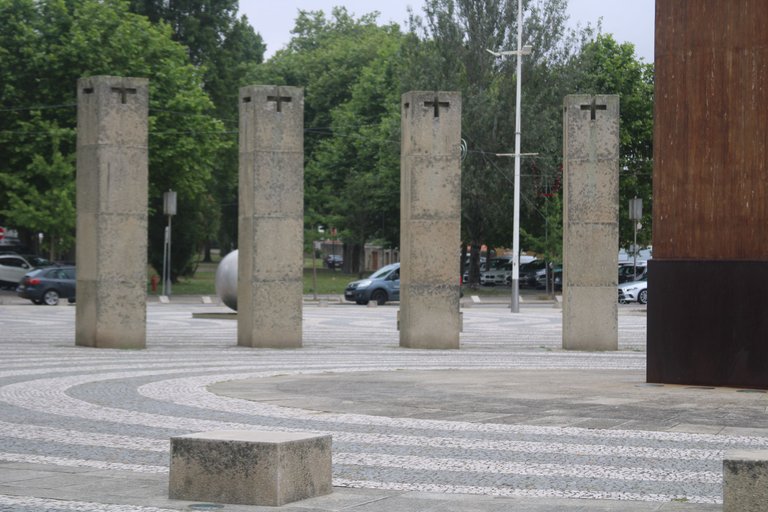 it was not possible to show you the time because the cloudiness of the weather does not allow it but even so, this imposing monument remains, which is one of the attractions of the place. However, the entire surrounding area is very beautiful because everything is on the riverside.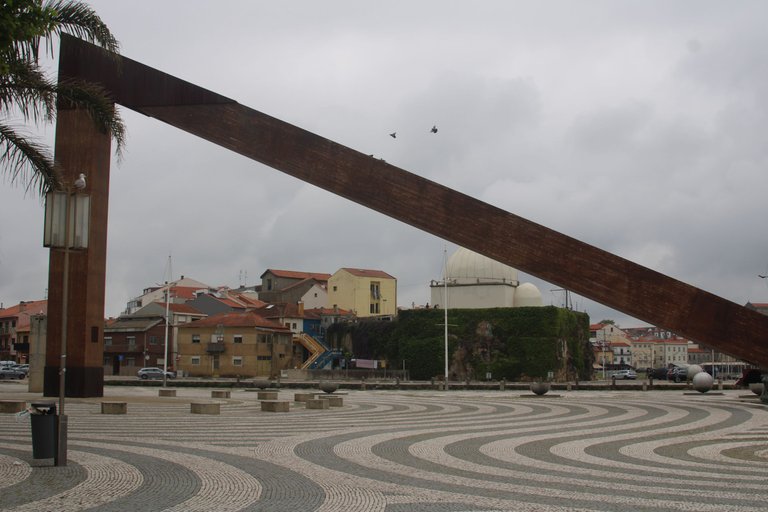 Vila do Conde is a city that has a rich association with the Portuguese discoveries. In that period, the city's shipyards were responsible for building ships, caravels and other vessels that sailed the seas in search of new worlds. The fearless navigators of the time used various guidance and navigation instruments, such as compasses, astrolabes and the intriguing sundial, which allowed them to meditate on the passage of time.
Due to this important historical connection, Vila do Conde houses an imposing Solar Clock in one of its squares, located next to the former site of the shipyards (today on the opposite bank of the river).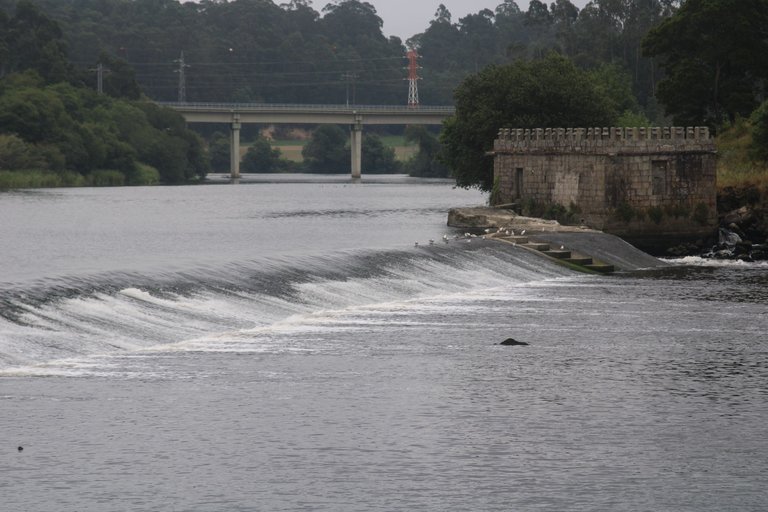 Although the magnitude of this piece is impressive, not everyone immediately realizes that it is a watch. To fully appreciate it, we recommend going up to Capela do Socorro. From there, the view is privileged, providing a clearer understanding of how this peculiar clock works.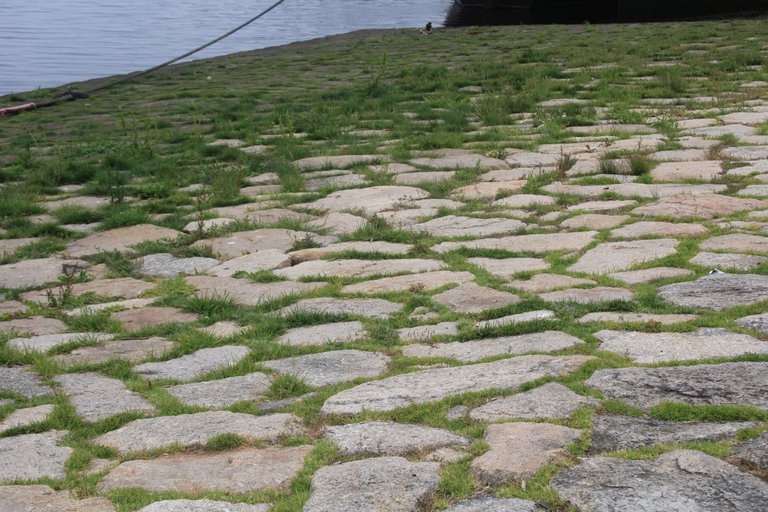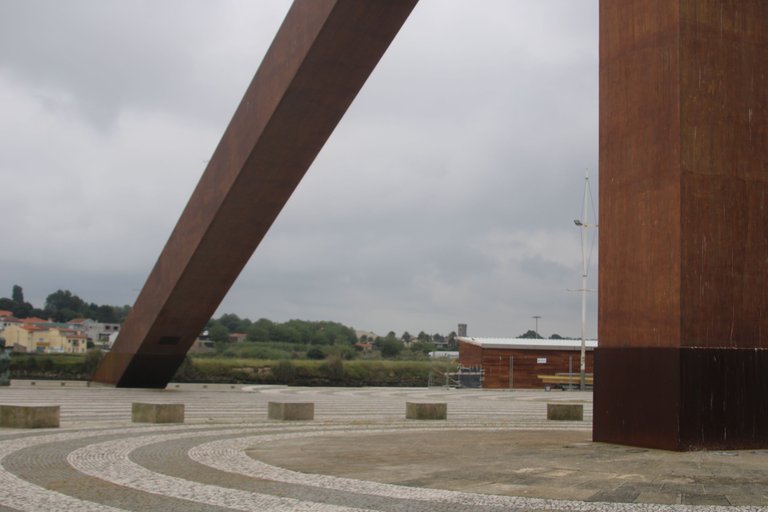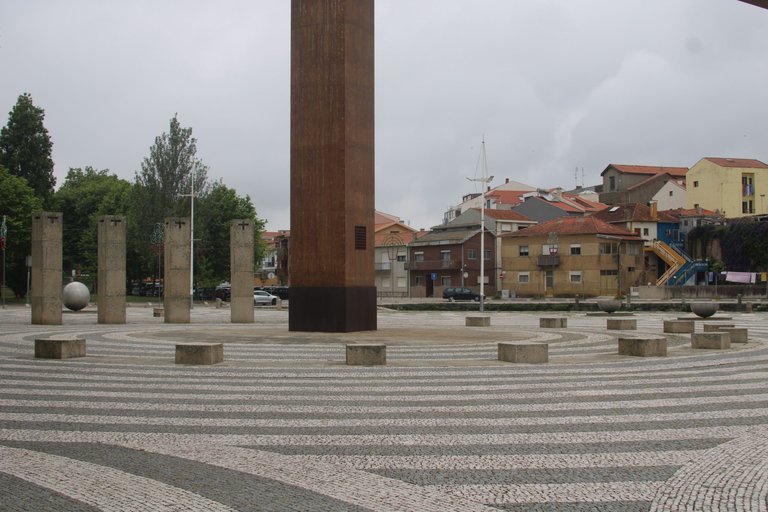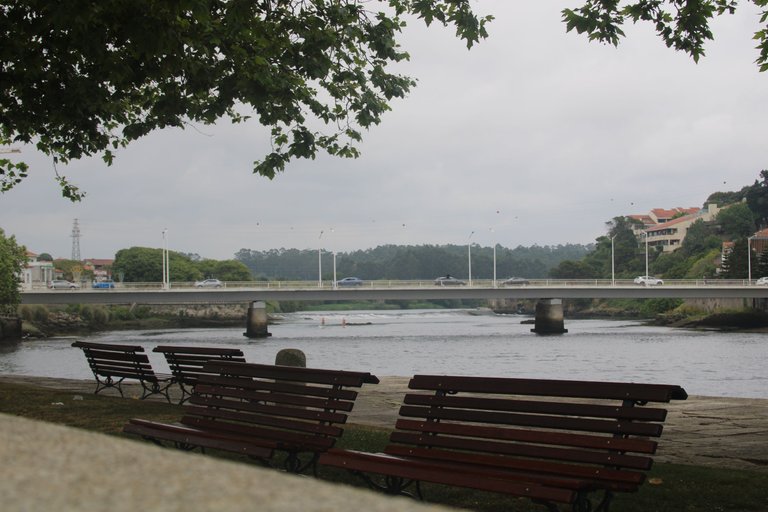 I advise anyone who can to visit that city, as it is an excellent visit with lots of attractions and excellent views over the river. we can take from our lives, these little getaways with our family make perfect sense to distract ourselves for a moment from the confusion of our work week.
I hope you are well, see you in the next post.
Thank you very much for reading
---
---