Doggy Beach and ATH in Temperature on a Month of May
Barcelona has broken its maximum temperature record in May, 31 degrees Celsius, a record that had not been seen for more than 100 years.
And since we couldn't be at home either, we went to the nearest canine beach, about 25 minutes away by car, and we had a great time!
Enzo likes to bathe in the shallow beaches in the south of Barcelona, in particular, this beach is located halfway between Castelldefels and Sitges.
Some photos taken from the water: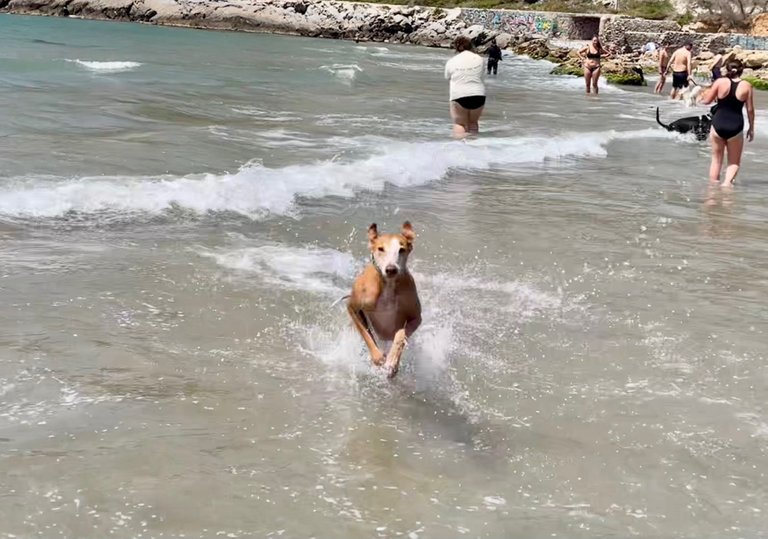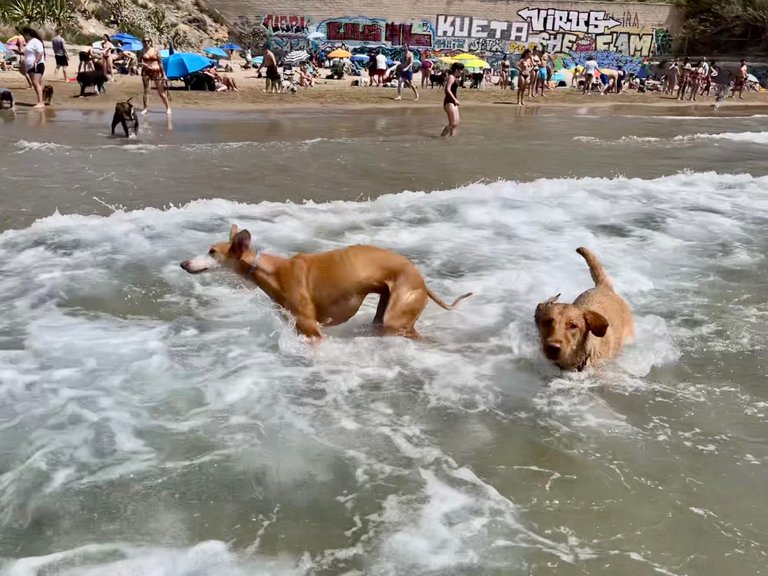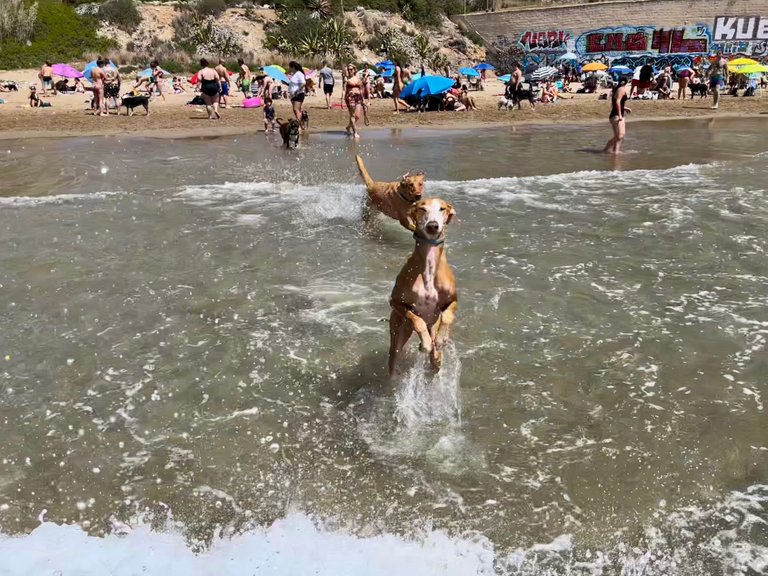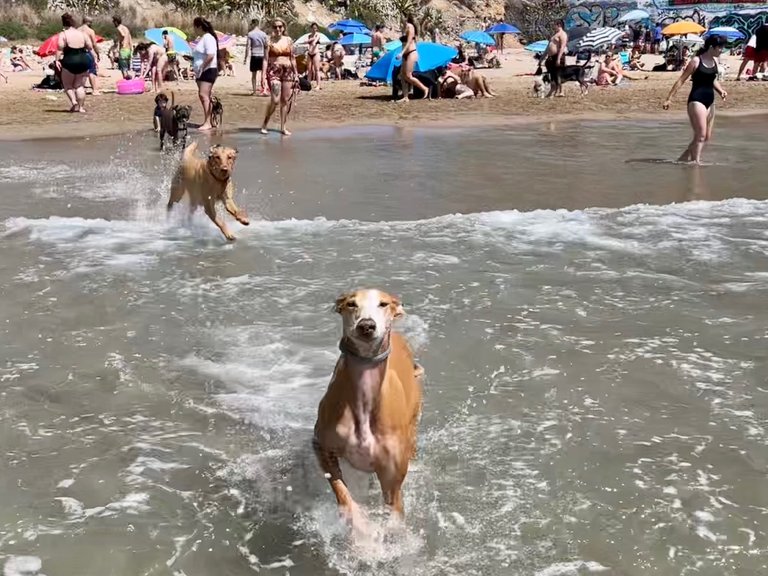 From what the meteorologists say, another weather change is coming tomorrow.
Temperatures are going to drop at least 10 degrees!, with which we are going to go from full summer to fresh spring...
the weather is crazy!
---
---