Almost ready for a millionaire Card
---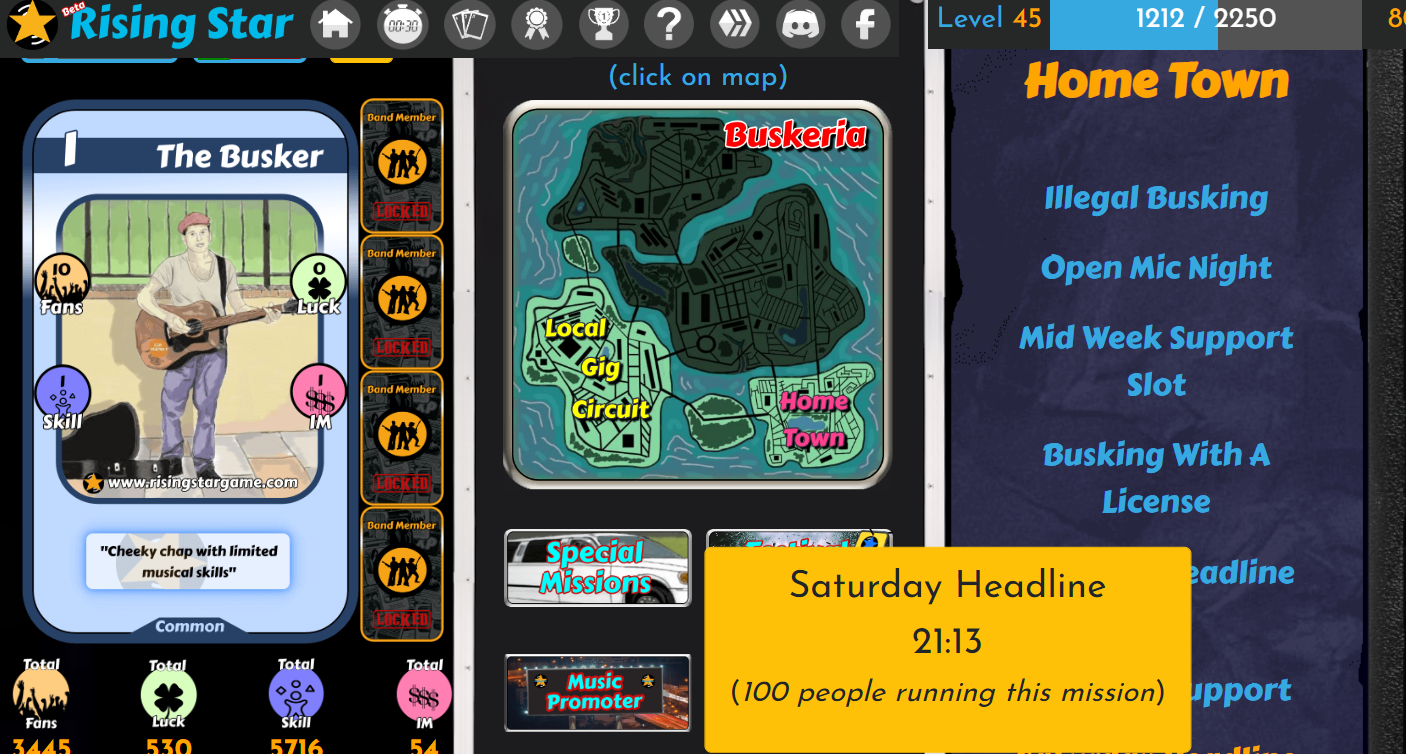 Hi There,
It's been a while since I posted anything related to the Rising star. Yes, I didn't quit this game yet :P XD surprised. well, I have invested some hive I had to make sure I get back my investment. I haven't sold anything in this game so far. I am doing 2 missions/per day. One mission is always Saturday Headline because this mission takes 100% energy and 2 hours.
So when i am done with my splinterlands I come back and check, if i have enough energy to do another mission. If I have 40% of energy then I do one guitar lesson because it gives 120 XP and also it decreases ego.
So far I am doing pretty well. Just by doing 2 missions/per day, I am already level 45. I need 5 more levels to get to that stage where you need 1 million start bits to earn 10k start daily. I am not sure about it but I have heard about it in the city. I will see how it goes once I hit level 50.
Right now Startbits price has dipped quite a lot and I think it's a good time to buy some starbits. By the time I will hit level 50 I assume I will have 100k starbits so I need 900k more to achieve the 1 Million target. I am still naive to this game because I really didn't pay enough attention to learn it thoroughly. All i am doing is basic stuff. This is what happens when you get yourself into something boring lolz.
Rising star Millionaire
I just put in a buy order of 1 million starbits. Let's see how long it will take to fill my order.
---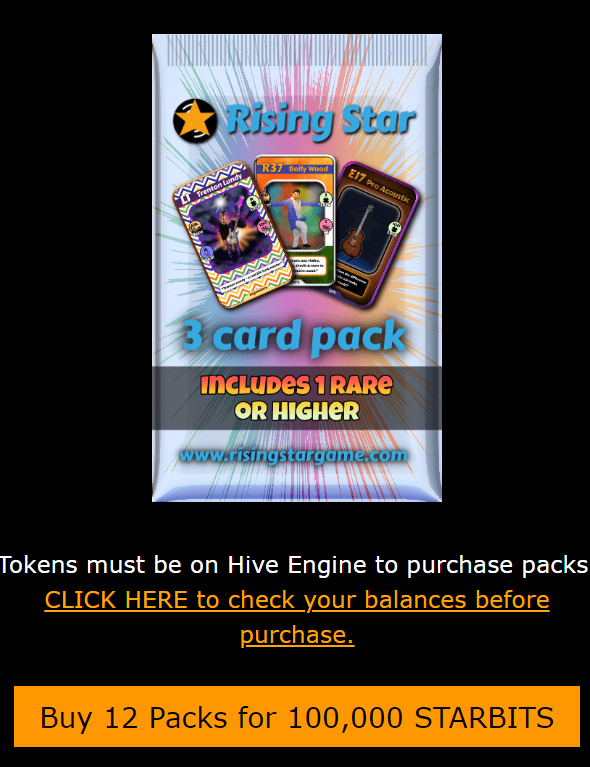 I don't know what got into me I just purchased 12 packs for 100k starbits. I know very well rising star packs are just trash. It would have been better If i had purchased some good cards randomly. Well, when you work on your instincts then you either get good or you get screwed lolz. Anyways in the case of this game, I was 99% sure I am going to waste starbits. No regrets I am just waiting for a few more levels so I can apply for a millionaire card. that's all, for now,` see you all around TC.
Posted using Neoxian City
---
---